New day, blue skys, suns up, beach? After brecky Betsy woke up and we were off, but where are we going today. "Not going far today Poppy", said dad. Well, we certainly never went far before Betsy has stopped and was turning back! She then changed direction and followed another wee road all the way to a car park. She had her pick of the spaces, "this one will do" she said and came to a halt. Beach then? Beach then. What a beach it was! Best of all it was empty! I ran straight into the water, dad it's not cold.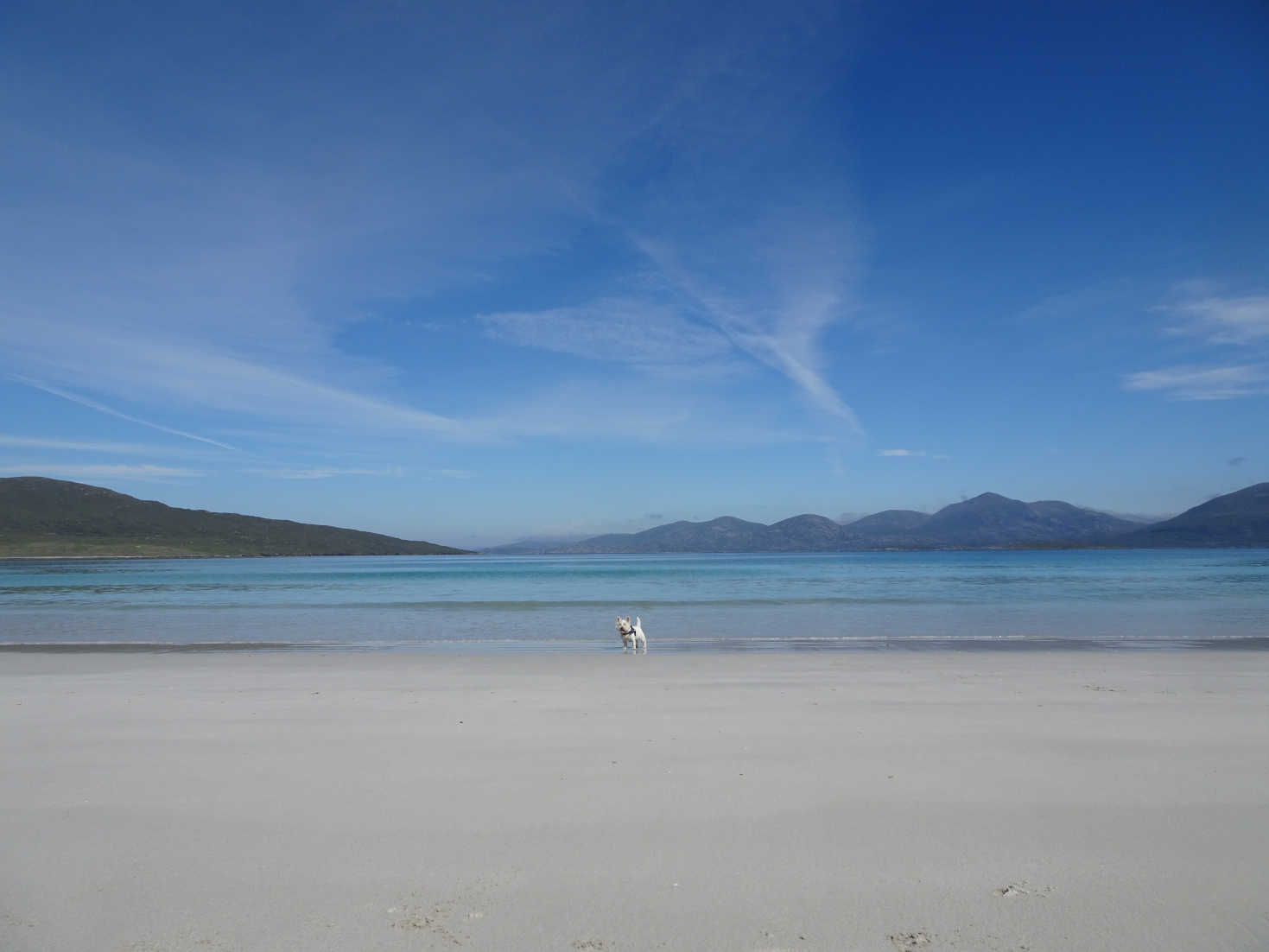 As we walked up the massive beach I heard a noise. Mmmm, that not the kelpies crashing on the sands, what is it? It's coming from the sky! It's chasing us dad, RUN! Why is mum waving at it? "It's the coast guard Poppy, look they are waving back" said dad. Oh OK then.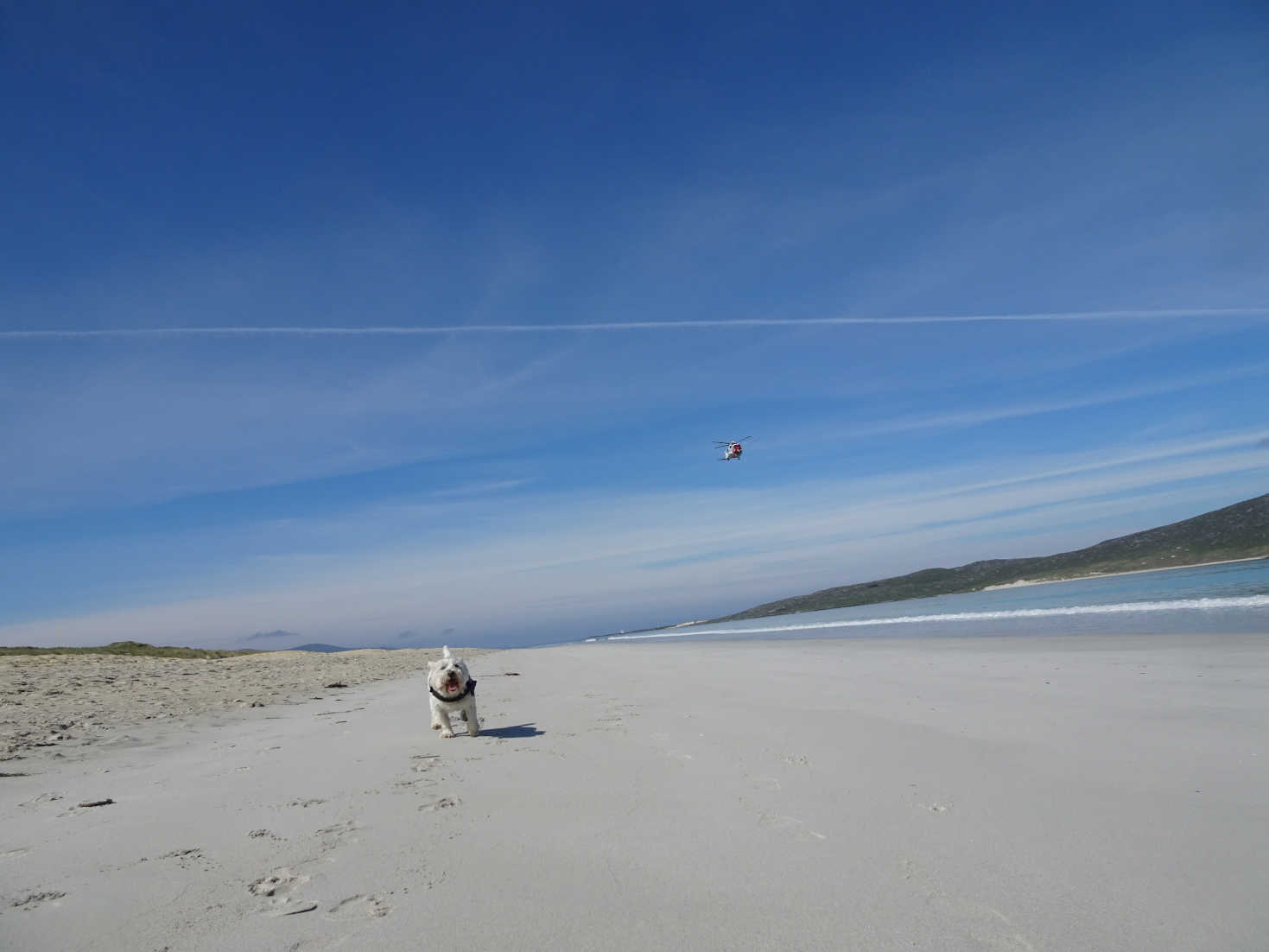 On and on we went all the way to the end, good for a game of ball?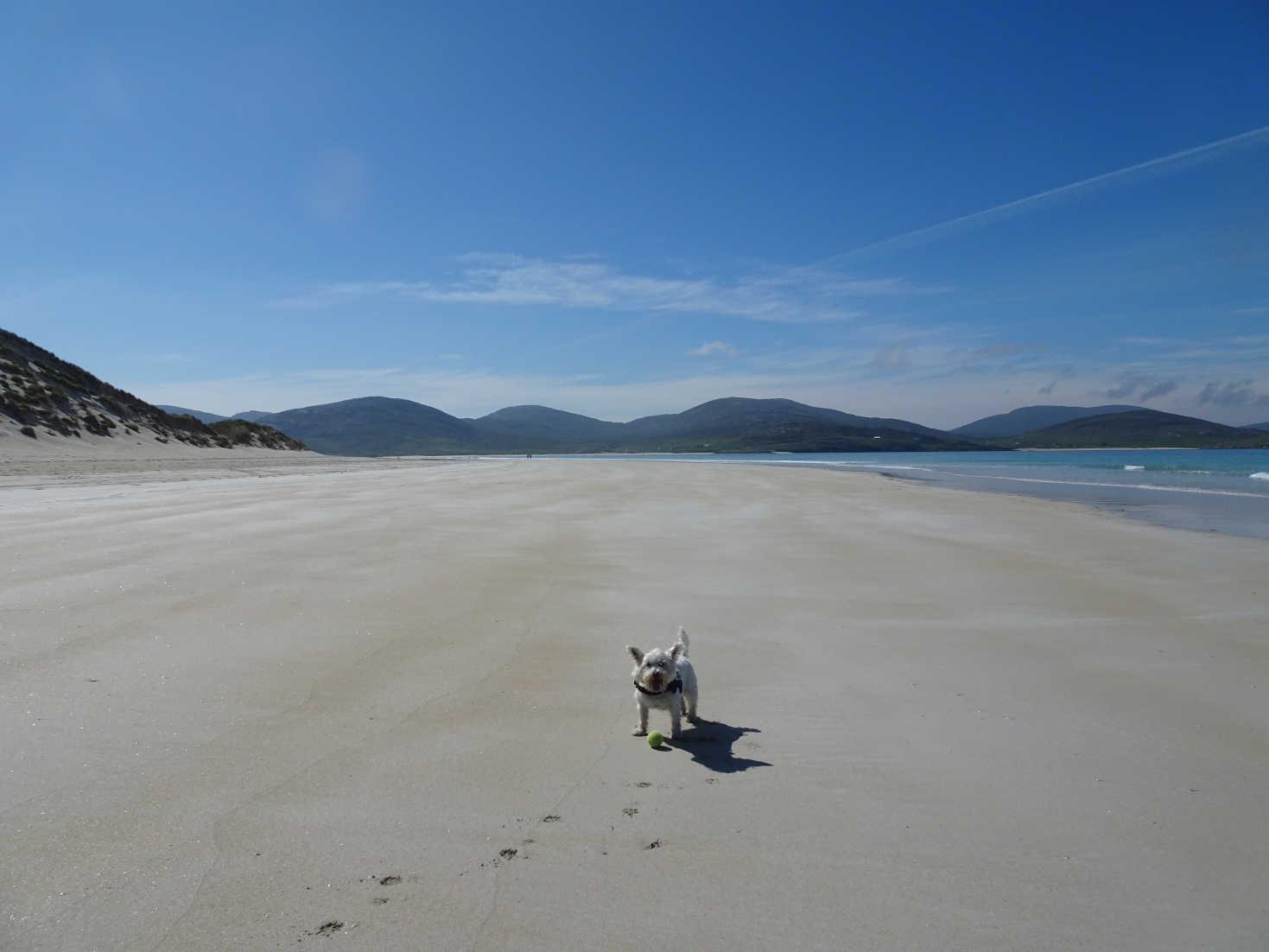 On the way back dad stopped to take a photograph, why here dad? "So we remember where we were Poppy" said dad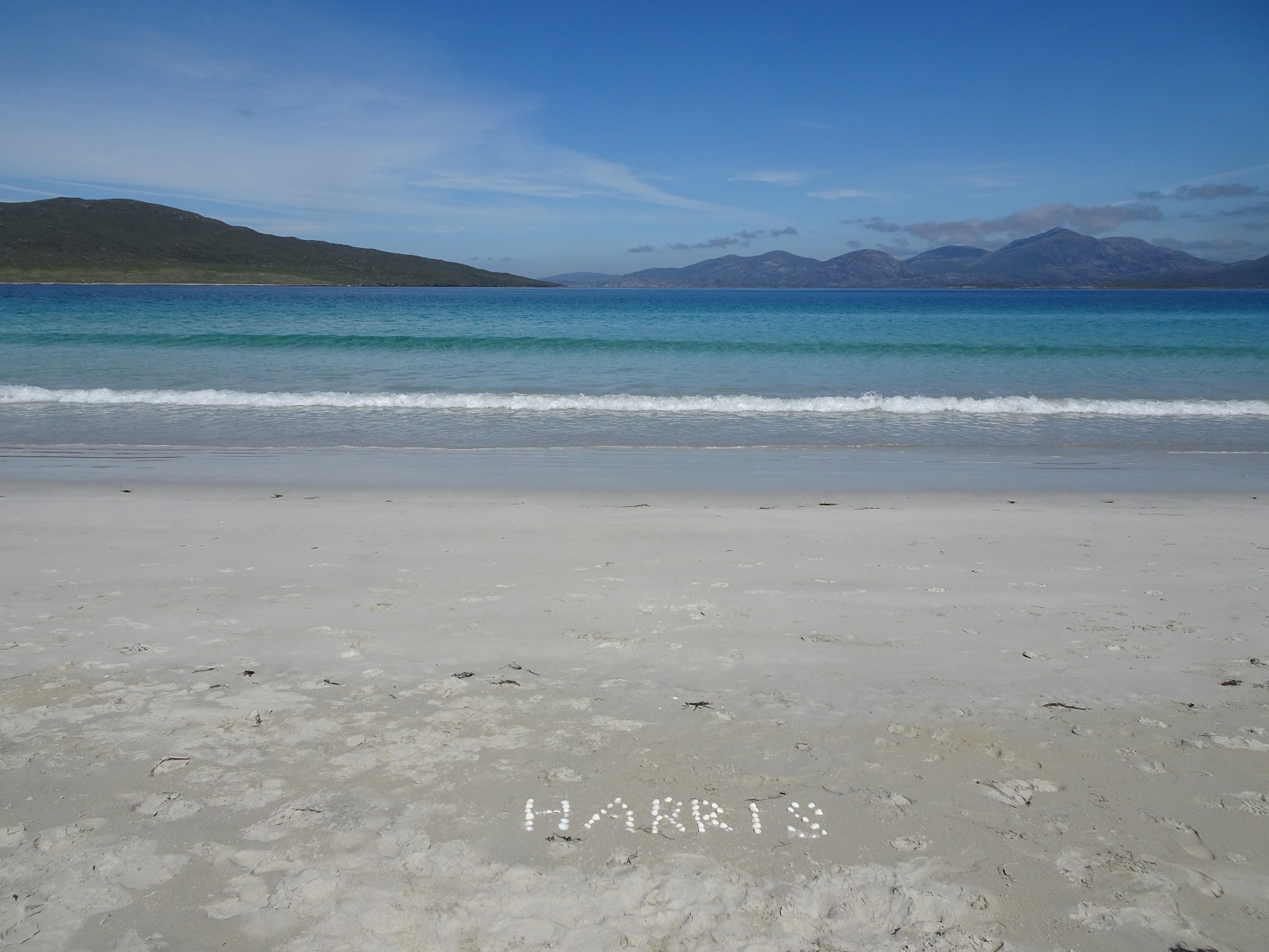 When we got back to Betsy it was mental. Cars and vans everywhere! Peoplesees fighting for parking places, peoplsees fighting for Betsy's space and she hadn't even woke up yet! Betsy got out the carpark and soon found anther place to rest at a graveyard. We all got out and chatted with some peoplesees from Glasgow, they told us how to get to the beach. We took a short cut through the graveyard, wrong move, had to climb a fence to get out. So onto Losgaintir Beach.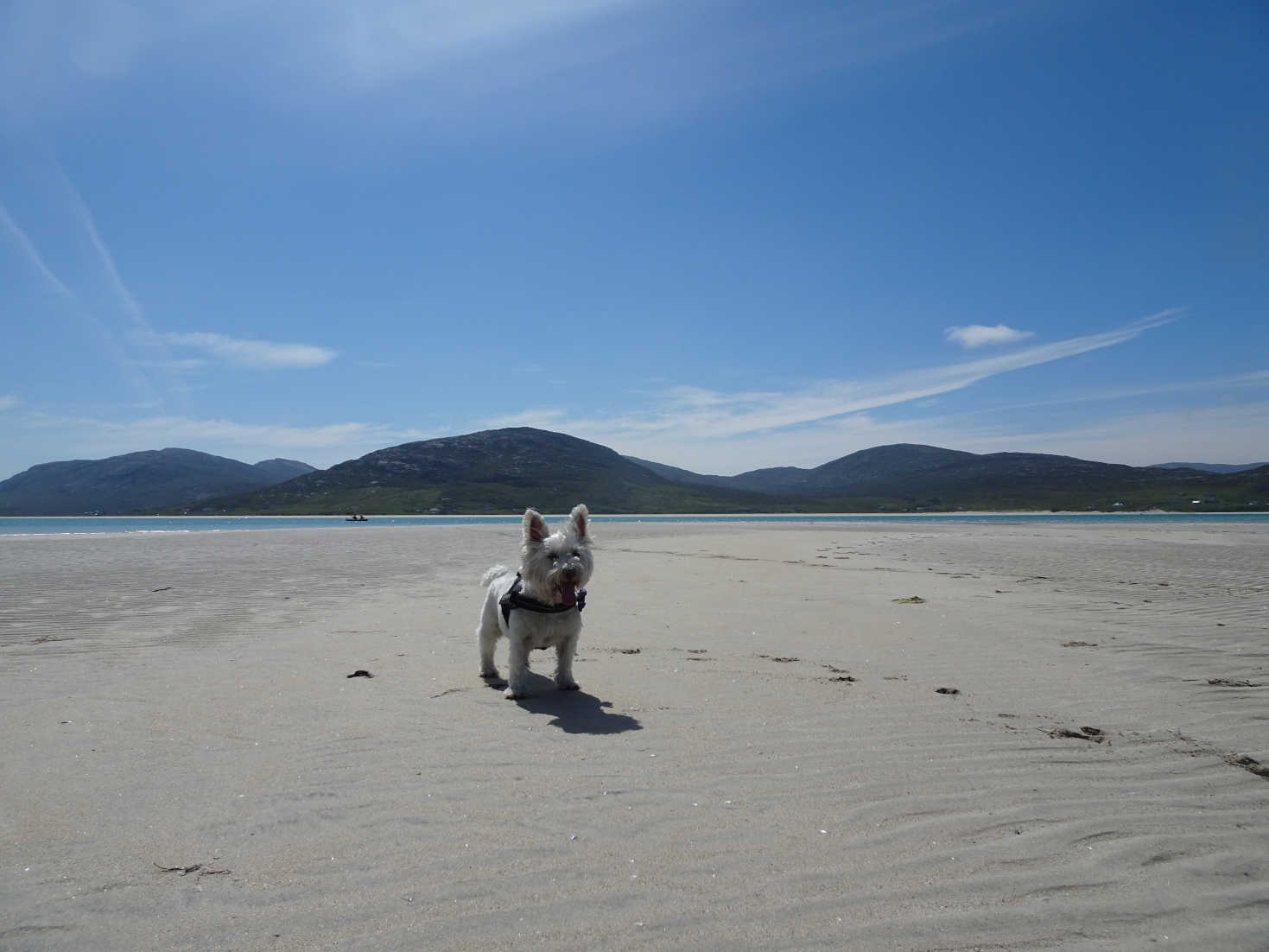 It had funny sinky sand but the sea was great for cooling down.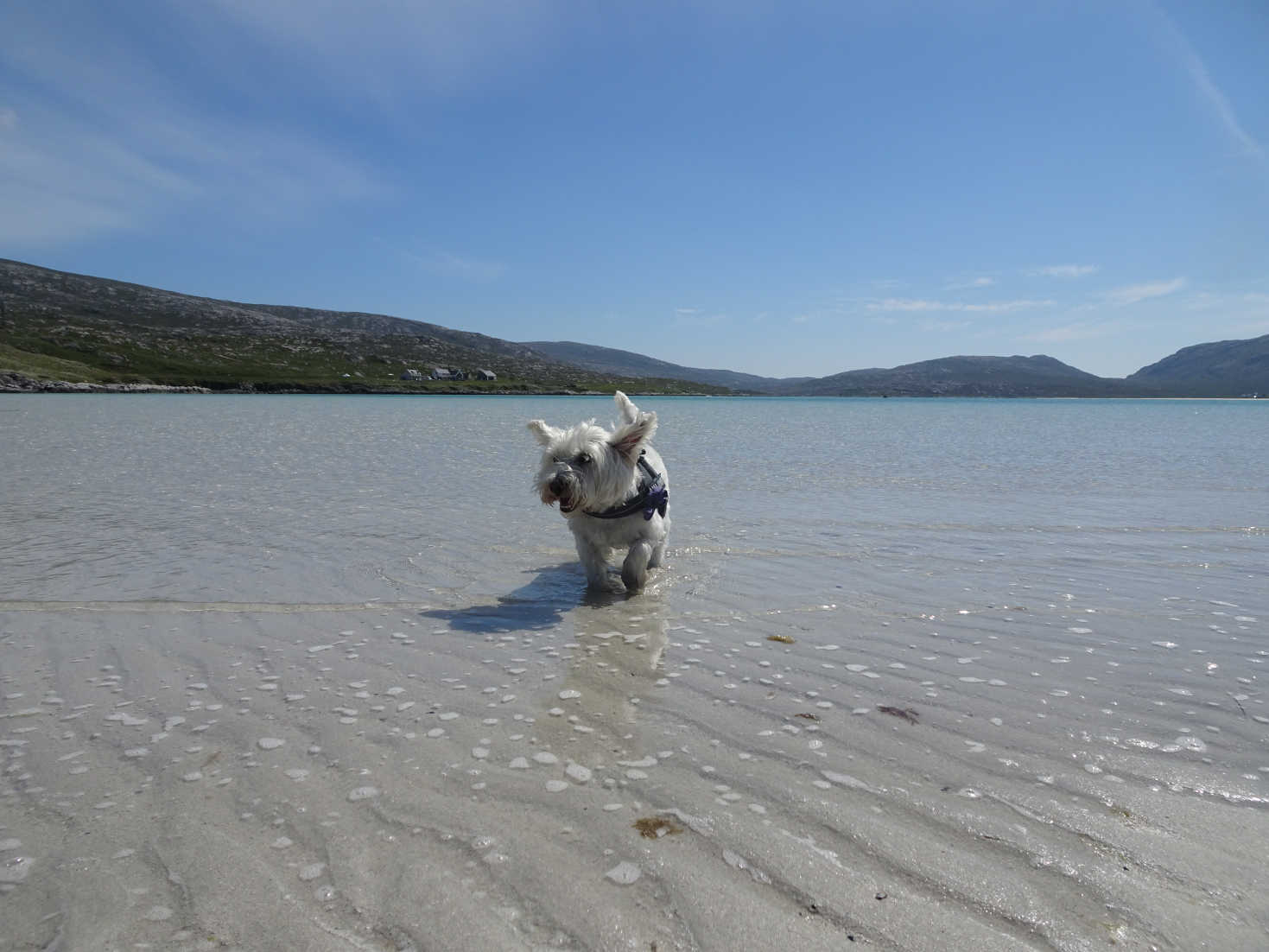 We were getting hungry, where to for lunch? "We are off to Seilebost for a picnic" said mum, sounds like a plan. On the way there Betsy stopped so mum could take a photo. I got out in case they got lost.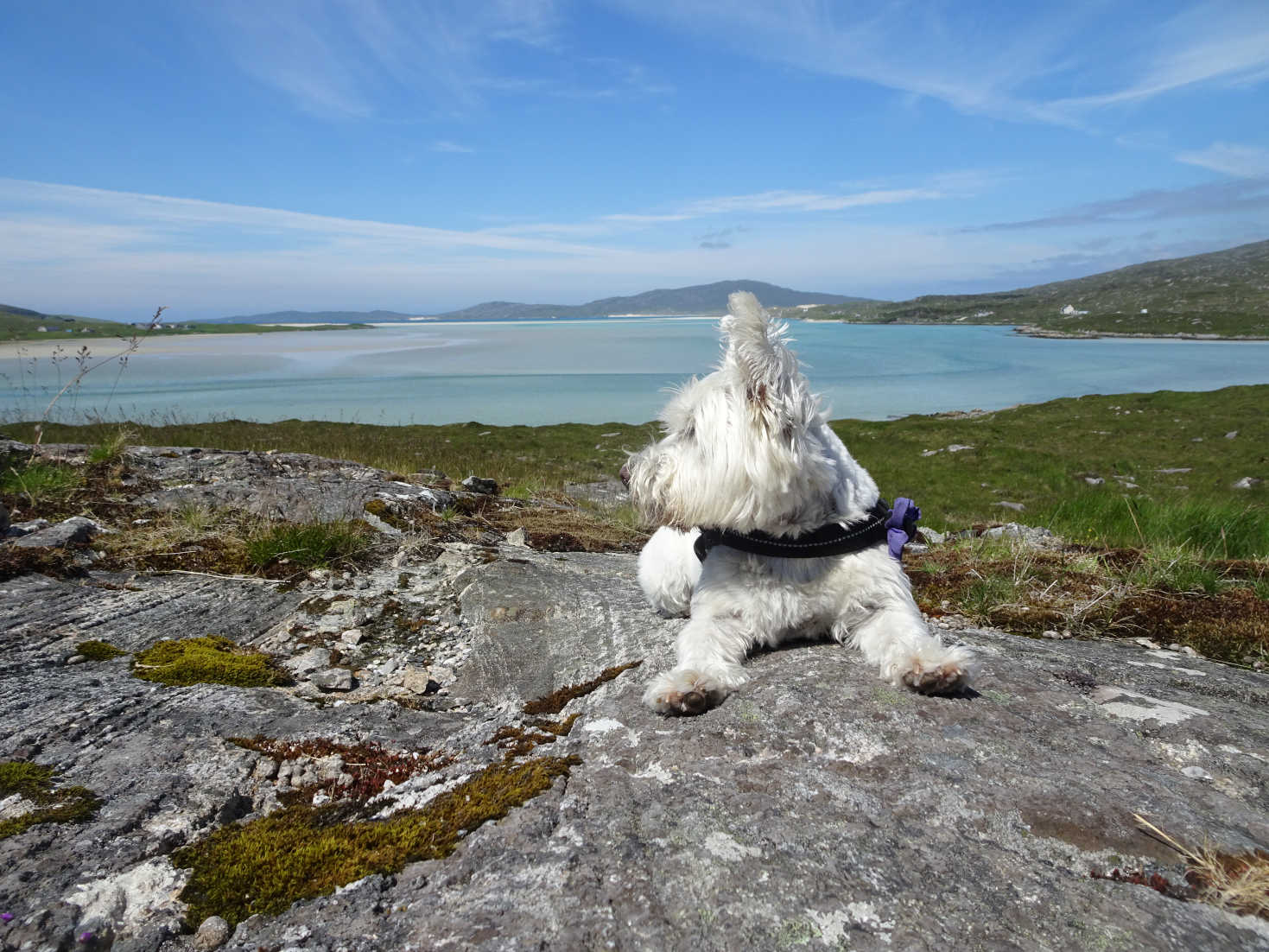 Betsy stopped at an old school and we to explore Seilebost. We walked across the fields to the beach. When we got there it was all sand no water! Good for ball though. We followed it for ages until we came to a dune, there it was, a proper beach! Good spot for lunch!
After a nice picnic we were going to the beach we saw yesterday before coming into camp. It was called Sgarasta Mhòr. Silly Betsy got lost, how can you get lost on a single road? She turned round and stopped when she found the beach. Shall we? To get to the beach we had to walk through dunes, it was hot, I was glad when we got there.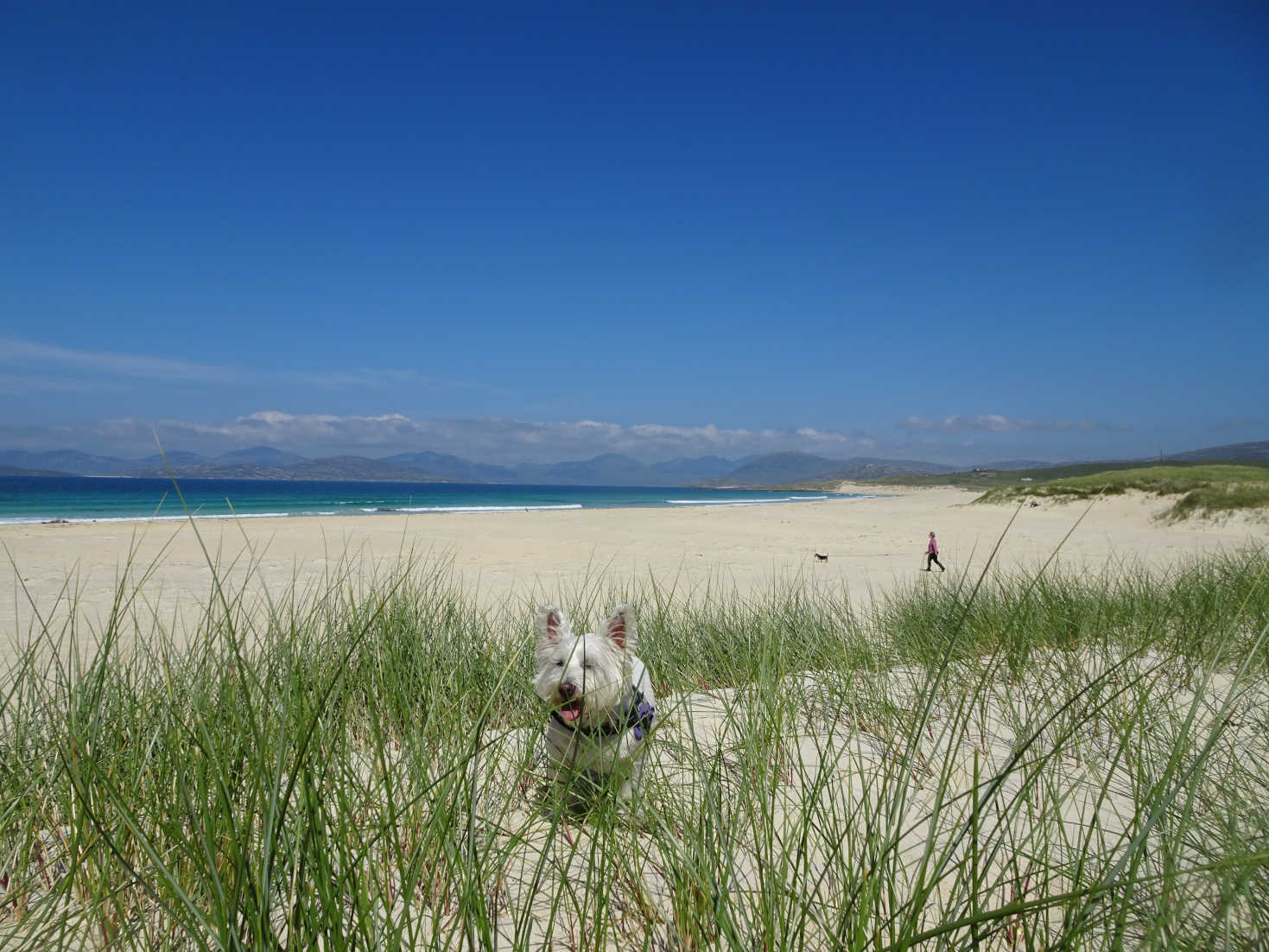 The day was drawing on and it was time to get back to camp. It wasn't far away but by the time we got back it was time for snoozes. After dinner I kept watch over camp. Lots of sheepsees about.