I woke up late this morning, mum and dad were already up when I came down the stairs. I came through to the living room to get some good morning love from dad, after through to the kitchen for more of the same from mum. I went over to poppy flap looked at mum, she opened it up and after I was sure it was ok to go I went to explore the garden. Mr Frost was here again last night. After Breakfast Bickies I got my Christmas Jumper on, harness and leash. Mum and dad wrapped up and we headed for home park. Home park was nice and quiet so I got to play ball as soon as we got in.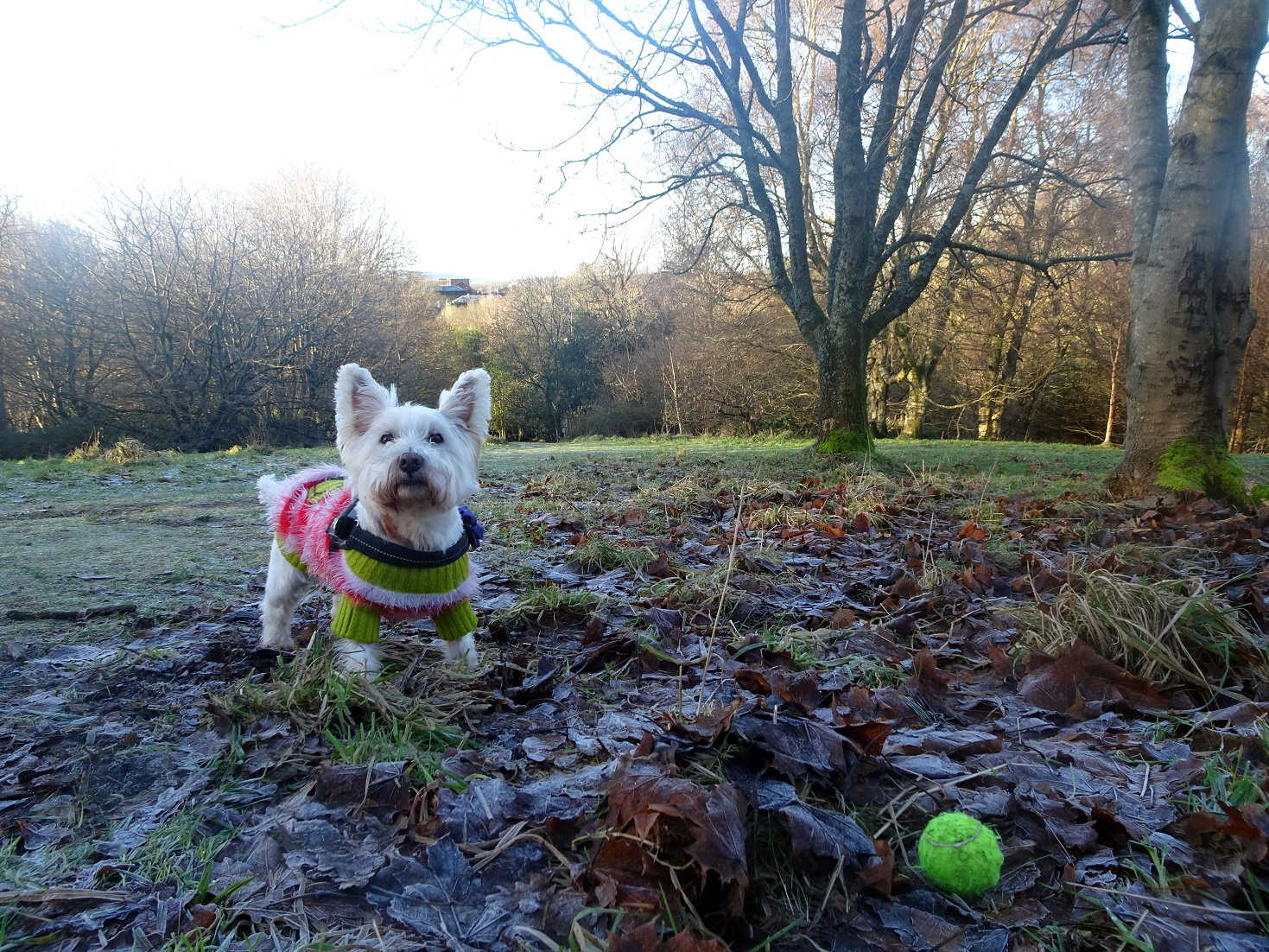 We went a strange way around the park, dad said it was because the ground was hard. Mum and dad were happy because there were few peoplsees around. I was happy because I got to play ball. When the ground is hard poppys don't go two tone. Two tone is bad because It means bath when we get home, poppys hate bath.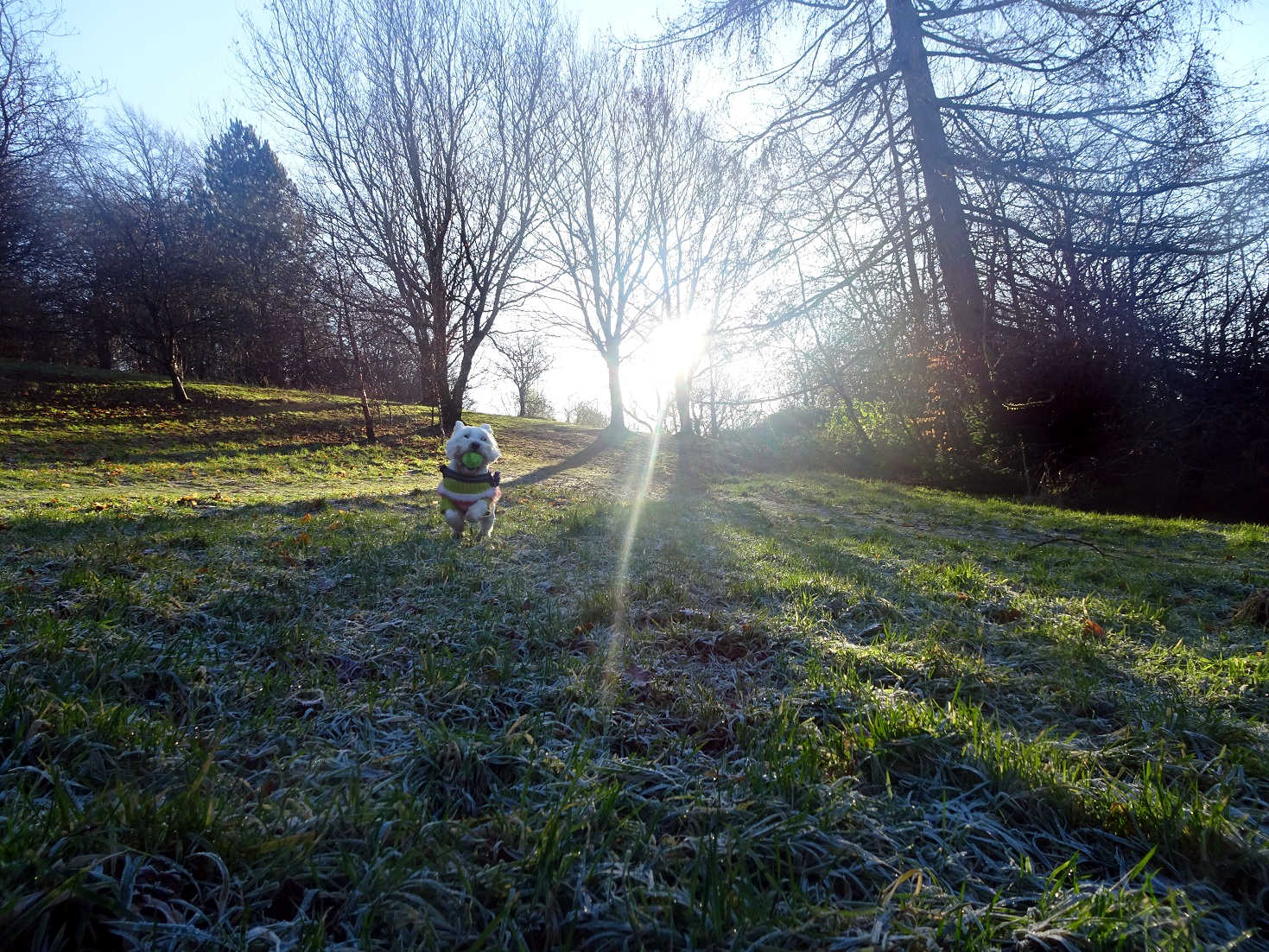 The afternoon was easy, mum was in kitchen making dinner for granny and granpa as they were coming over for dinner. I have never had dinner with granny and granpa on ne' er day, normally we are on adventures.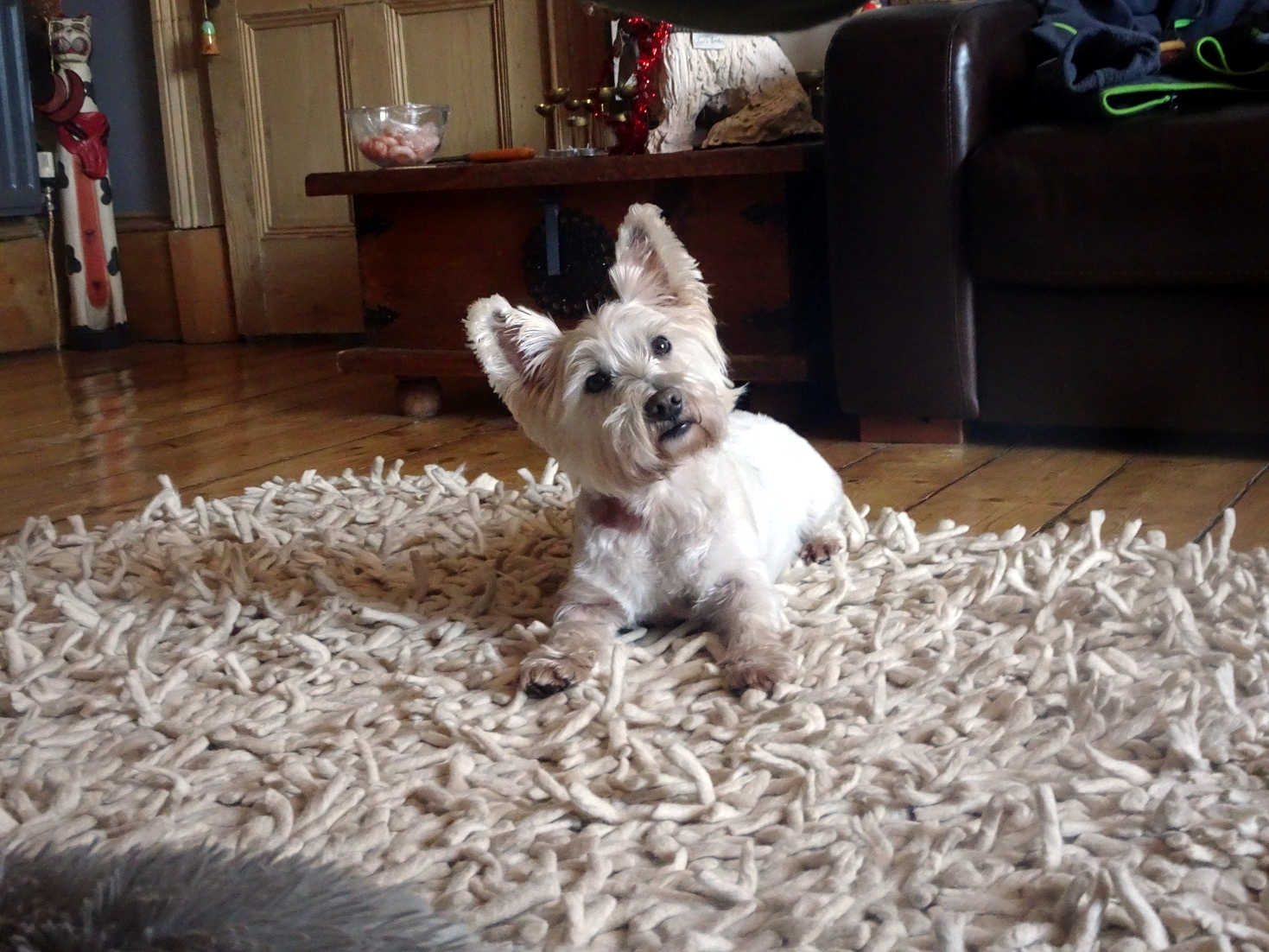 Granny and granpa came over Mum opened the window in the living room and the dining room, odd, why would open a window when it's cold outside. Steak pie came but I wasn't allowed any because I was not well and been sick, I'm ok now mum!!! Never mind, I got to open presents after dinner. The first present smelled amazing. I had been sniffing it under the Christmas tree for weeks!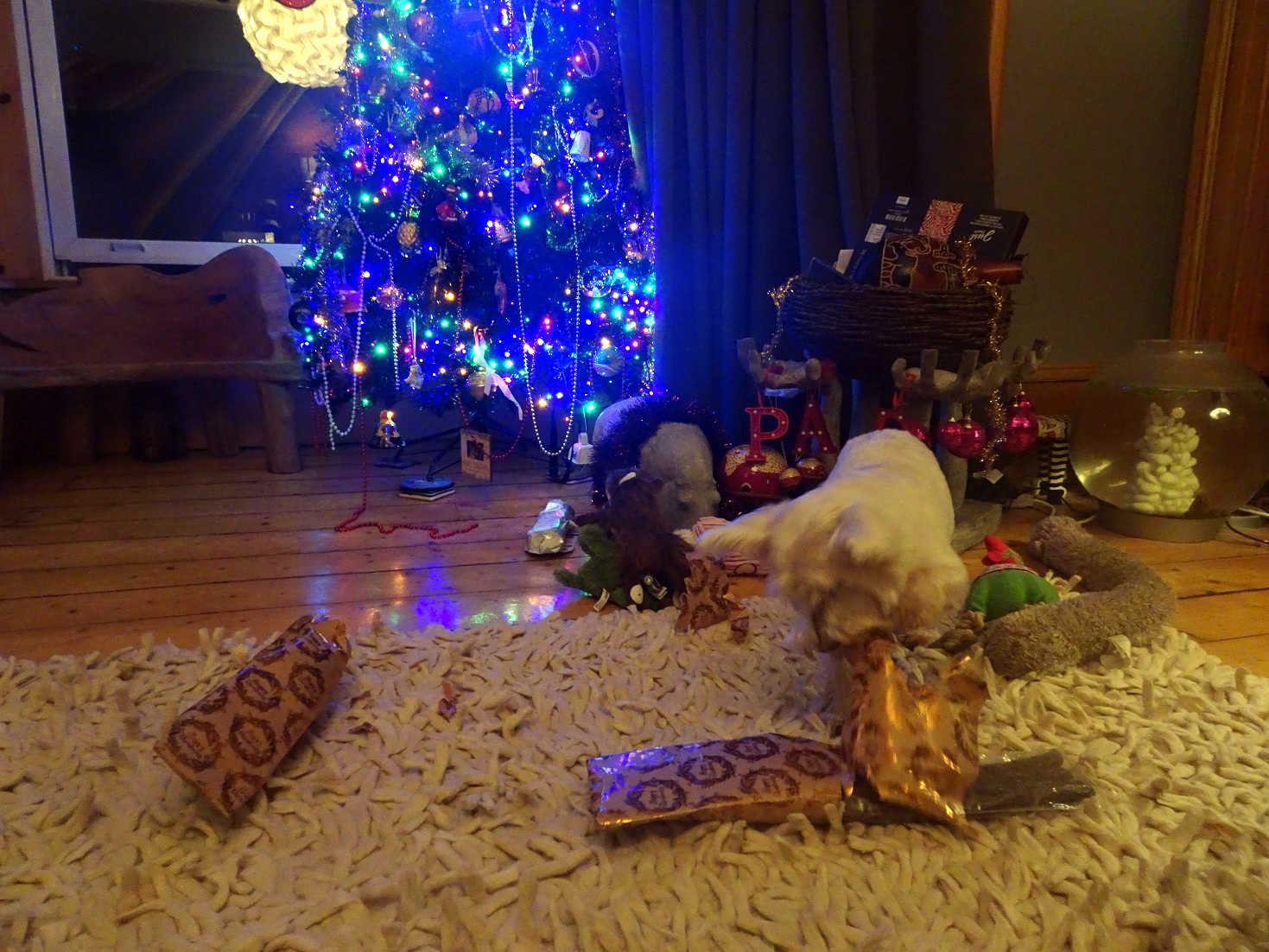 I ripped open the paper, it was still in plastic wrapping so bit it and shaking it to rip it open…Success! Mmmmm Sausages, huge sausages! Bad dad came over and took them off me! DAD! "Sorry poppy you can't have these just now, maybe in a few days, your still not well" DAD!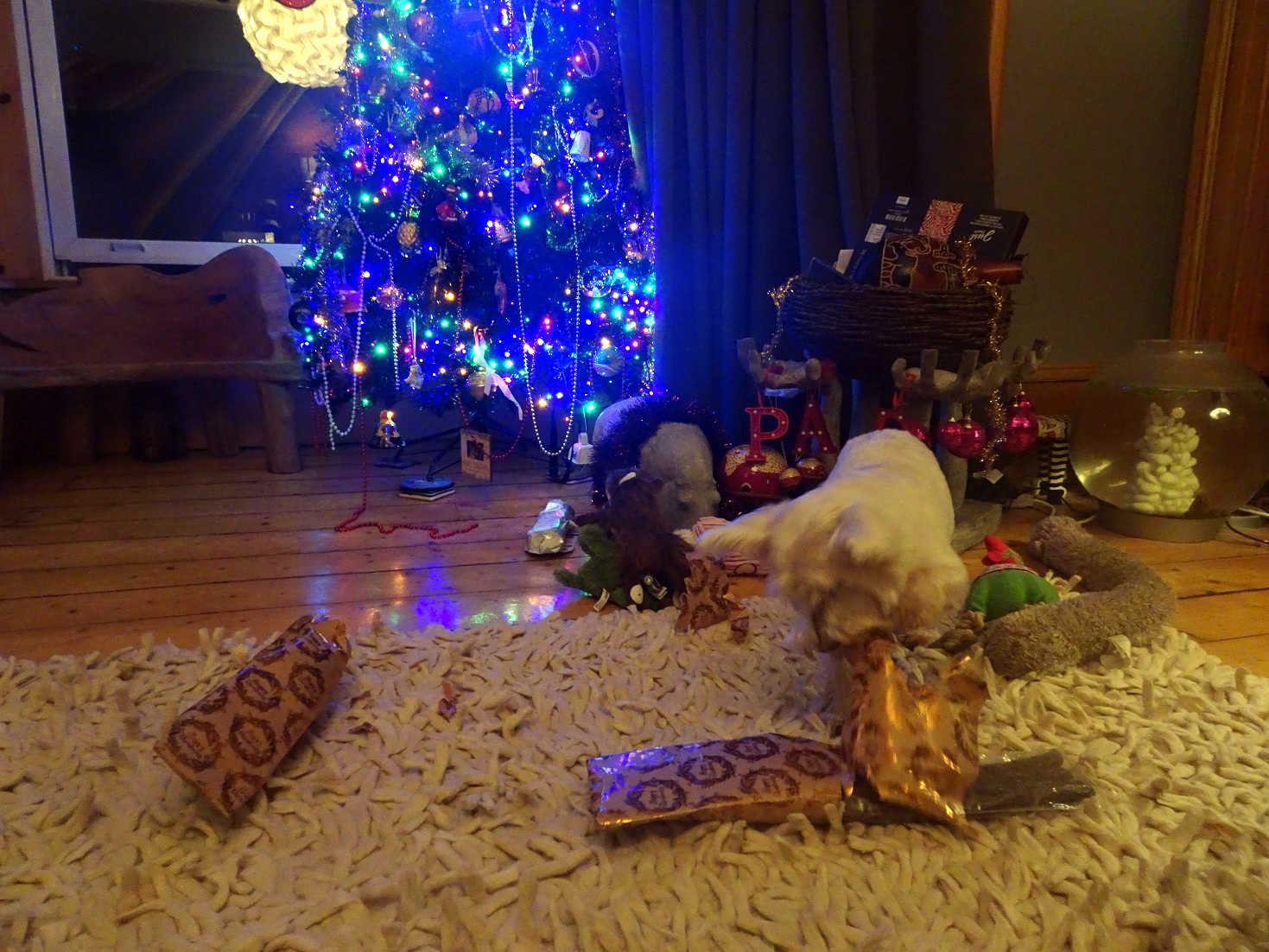 The next present I had opened in flick of a poppys tail. It was a new toy! Poppys like toys, especially ones that squeak.
After Granny and granpa talked to American peoplsees on the talk box for hours and hours. They were getting tired so it was time for them to go home. We said our goodbyes. Time to curl up. Happy Steak Pie Day 2021 everyone. Poppy