Jack Frosty has been again last night the morning walk round the block was lots of fun. Dad drags me round the first half slipping and sliding as he pulls me up the hill. When we get to the top peoplsees have put down nasty grit, it burns my paws and means I must go in bath when I get home, but down the steep hill no grit and I get to pull dad all over the place as he struggles to stay on his feet. Ha you pulled me dad now I'll pull you! When we got back mum was in mini. Where we going? Dad gets in then I jump from the pavement onto his lap, where we going? After a little while I knew, Pollock Park! Too exciting! I started barking and barking and barking, "Stop it Poppy, we haven't even stopped yet!" yelled dad. We were soon out and on the lawn in front of the big house, Ball Ball BALL!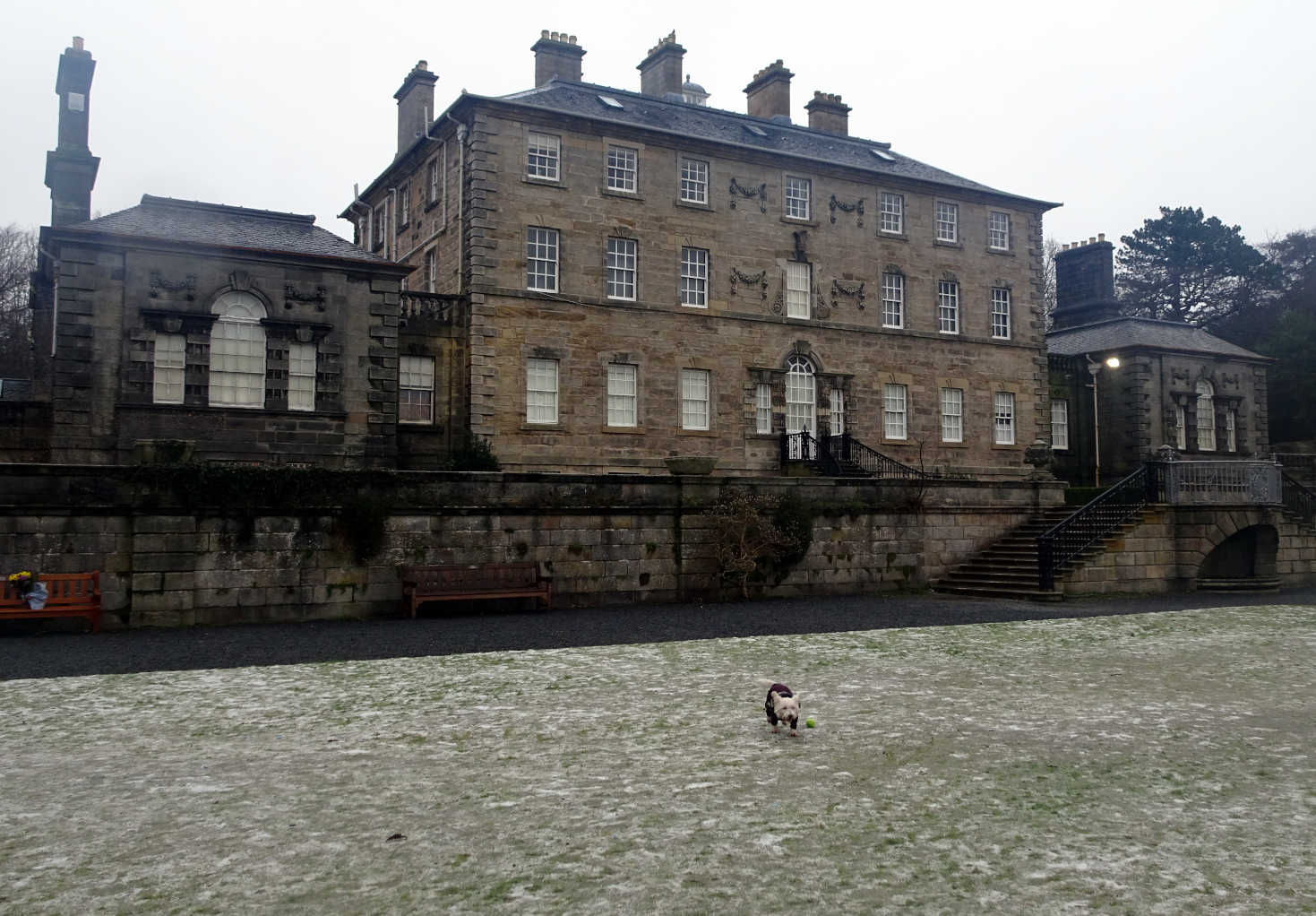 Not a lot of puppies know this, but there is a great game called hide and seek. Pollock House has a special hide and seek pitch just for westies and cairns. The pitch has been here for over a hundred years. It was here when my great, great, great, great, great, great, great, great granddad was a pup. It's at the sunrise side of the house, when we got there we had it all to ourselves. It's made of hedge and has lots of paths. Mum and dad hide then I have to find them. I usually find them quickly, but some times they get sneaky and move.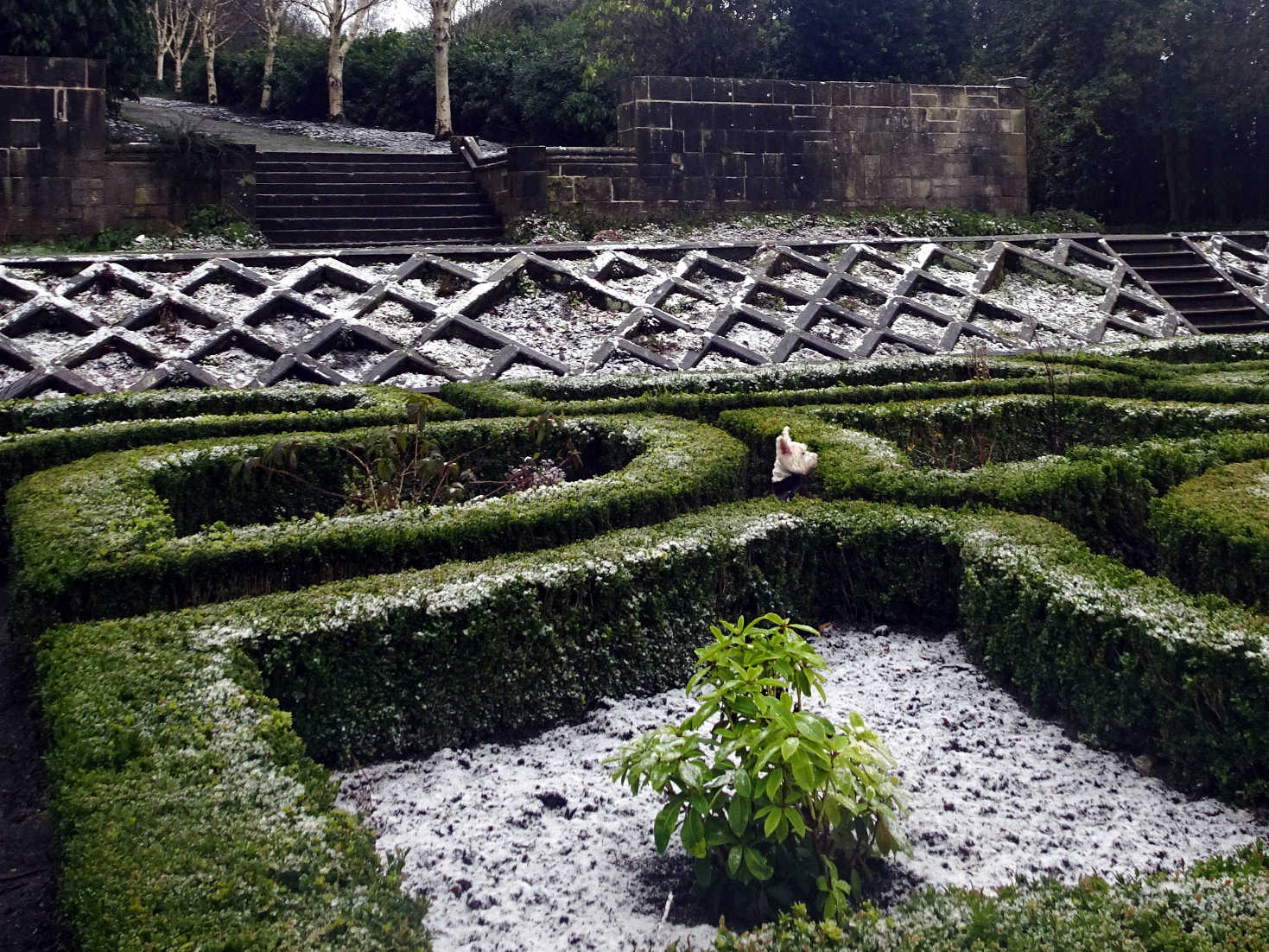 We left the gardens and went over the bridge to where the big horses live. No horses today, they must be in their houses because it's too cold. To get into the field Mum and dad have to climb over the fence but poppys can just walk under it. We don't normally go into horse field, because horses are big and can squish not only poppys but mum and dad too. The other reason we don't go in is because as soon as I go in I am black from the shoulders down. Today the ground was hard, joy!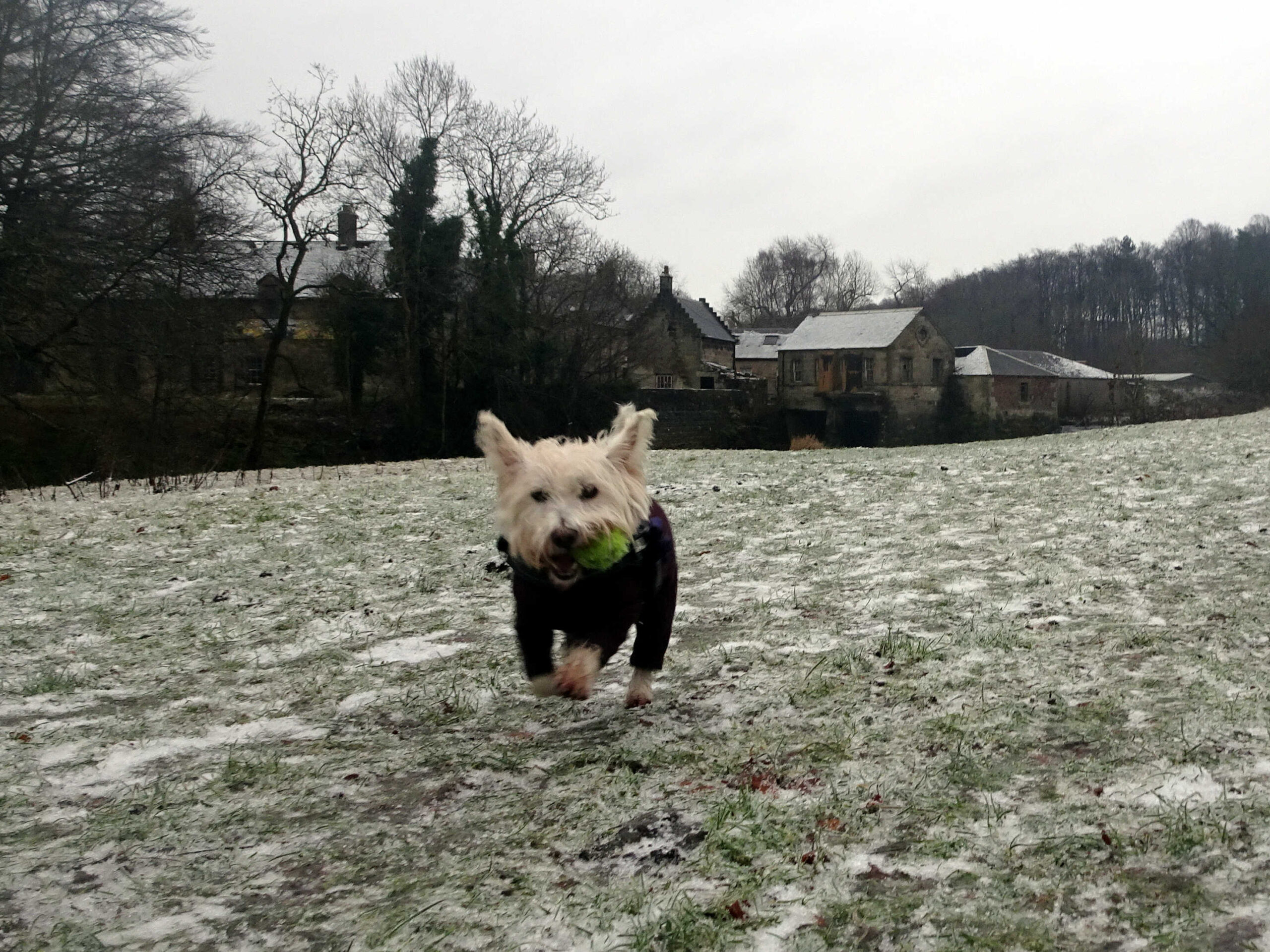 We played ball for a bit and wondered down to the beach. The water was starting to get hard, soon it would be hard enough for poppys to walk on it. Today though it was just wet and freezing!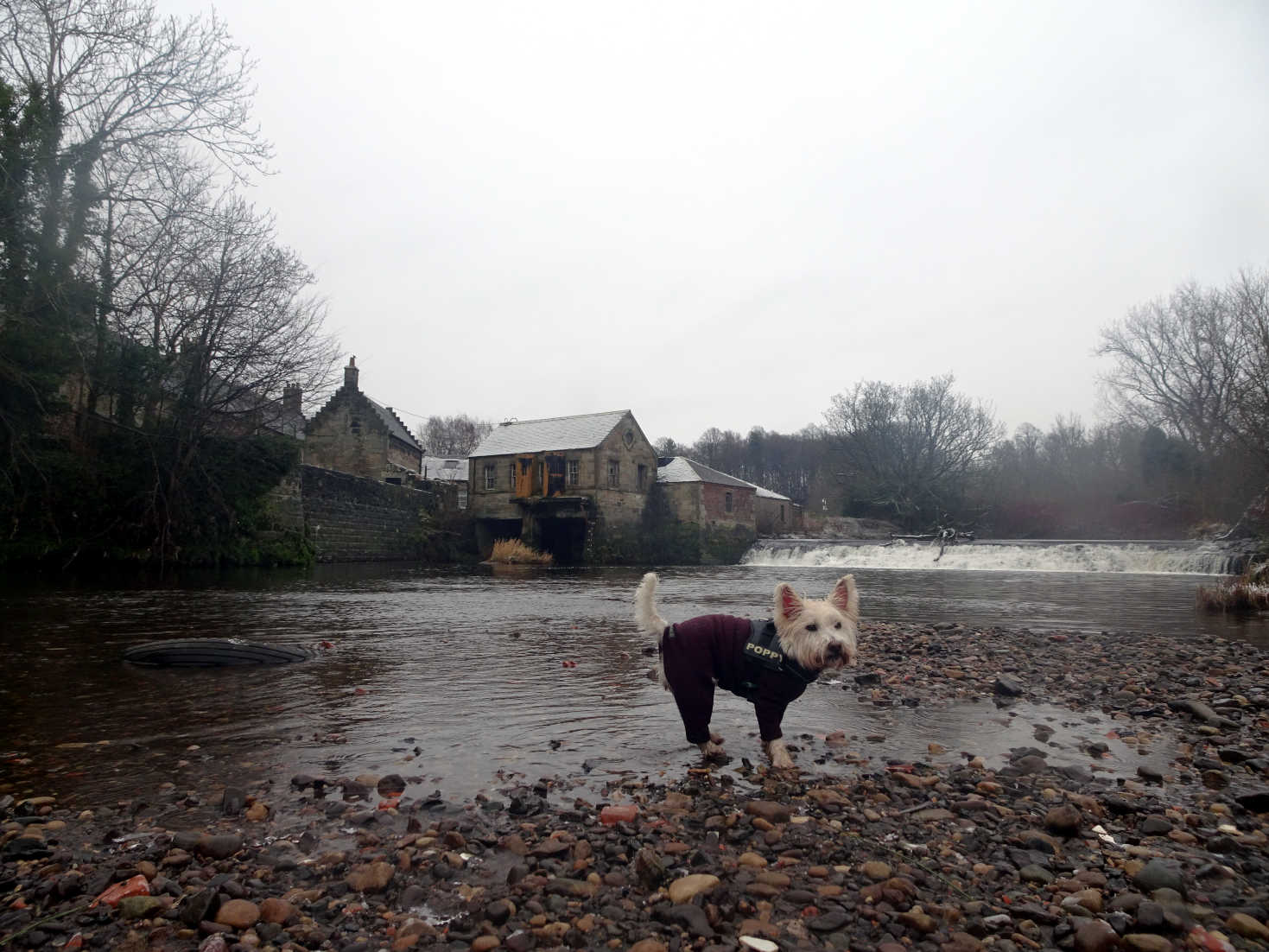 MUM I'm cold can we go back to mini? I have just recovered from a bad illness, can we go home? Yay! I felt a wee bit better maybe just one last game of ball?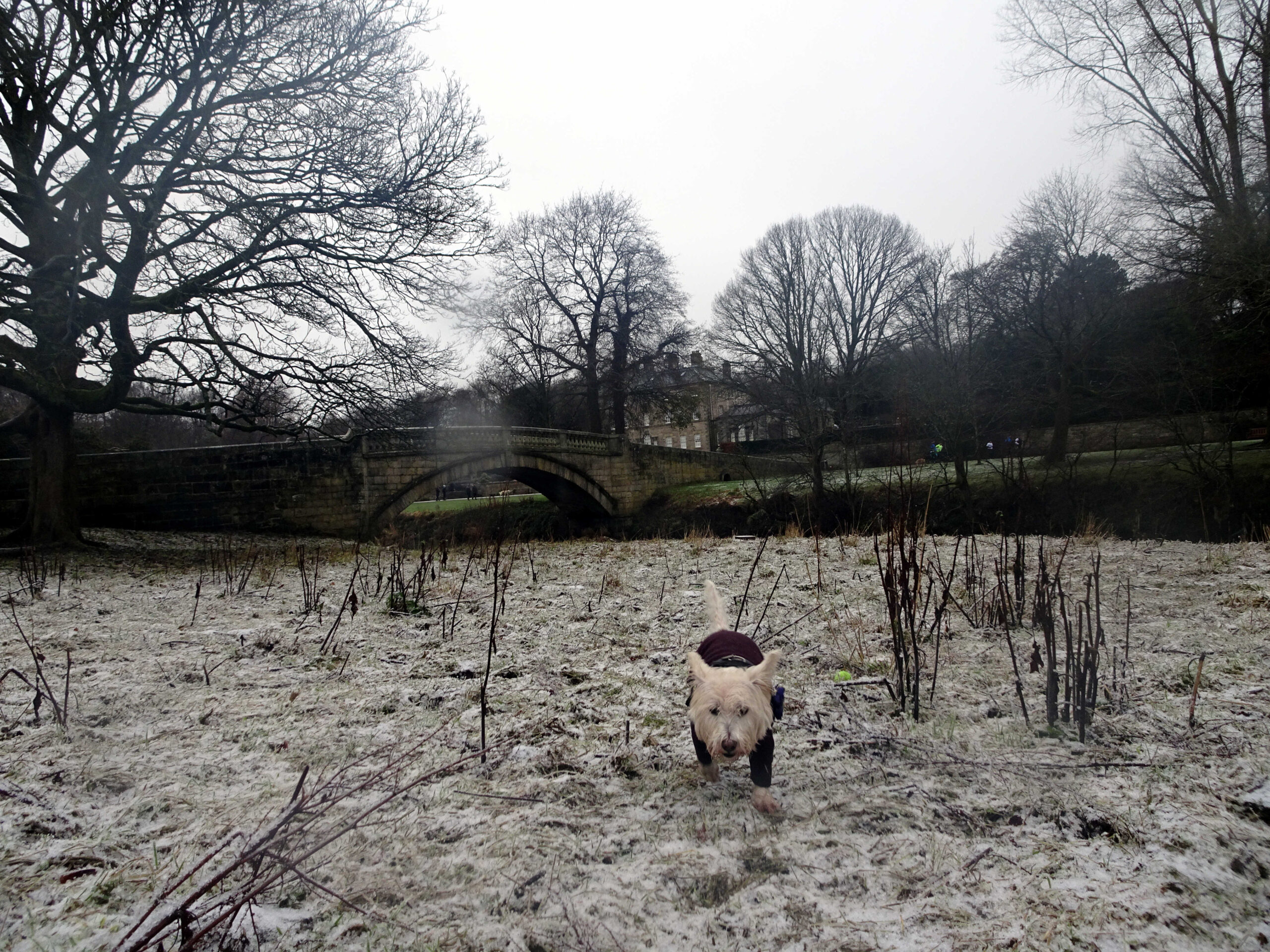 When we got home every one tucked in for the day. We all watched the box and I went for a snooze. This is an odd year. On Hogmanay we don't normally stay home. Normally we would be on adventures. Mum this is the first time I have been home on Hogmanay? "Yes Poppy, hopefully the last".
It got me thinking. I don't remember my first Hogmanay because I was only 6 weeks old and living on a farm with my brothers. The second we were in Coniston, I was just a pup all I remember was fishees and chips. The third Hogmanay we were in Ireland and mum and dad set an alarm clock to wake up for the bells. Last year we were in Stonehaven and sneaky mum and dad slipped out and left me, better keep a beady eye on them.