I woke up to a strange smell, mum was gone so I woke dad by scratching Betsy's door. "Poppy stop that said dad" SCRATCH, SCRATCH, SCRATCH, SCRATCH.."OK then". Dad put harness on me and put me on long lead and opened the door.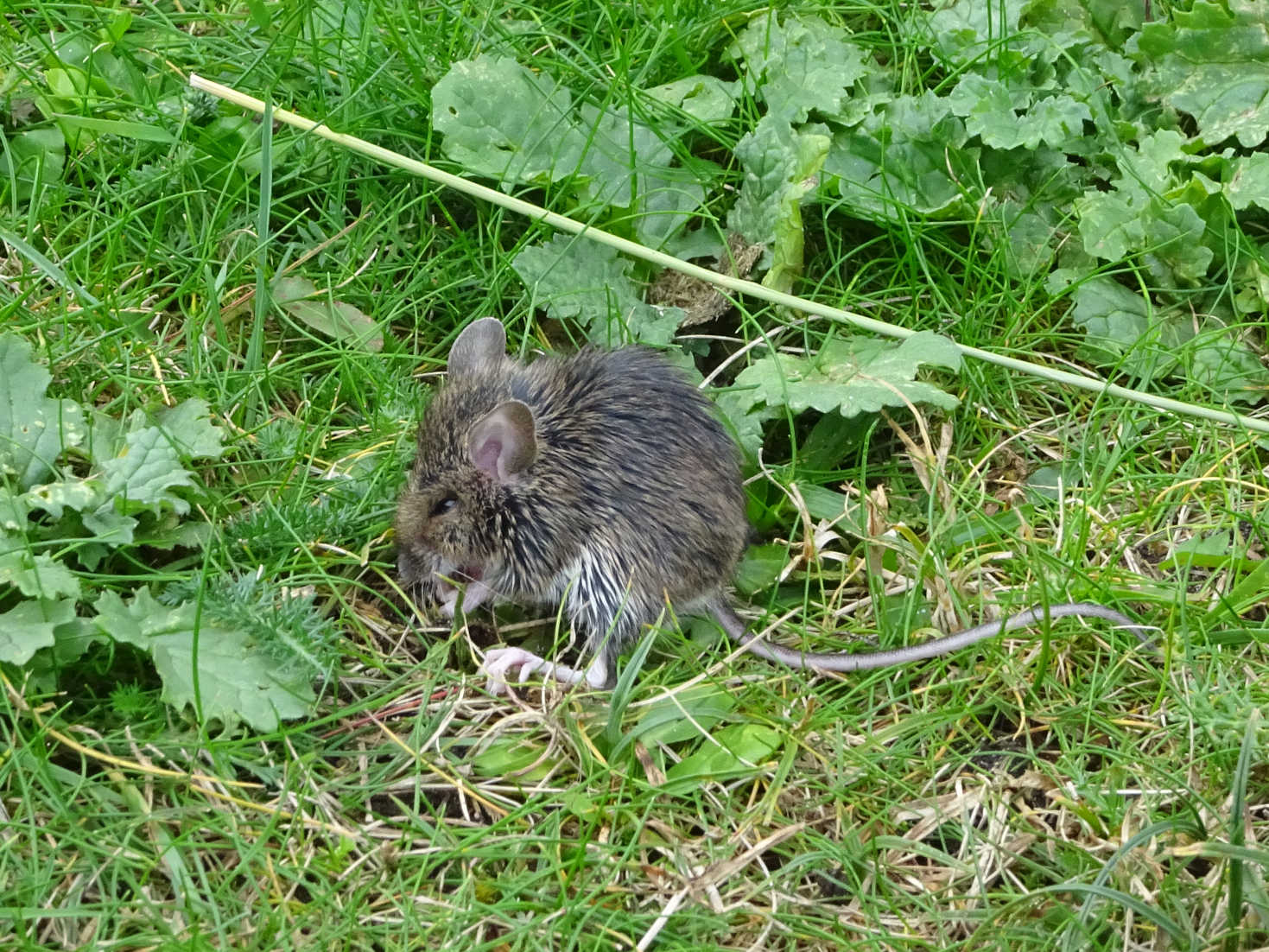 There is an intruder in camp I can smell it, its here somewhere. Rough, Grrrrough, Wuff, wuff wuff, wuff, grrrrrrrrrrrrrrr, grrrrr Rough, Rough, Ruff Awooooool. DAD come quick intruder, look dad look. Let me get it! "No Poppy you are too big to play with that" What is it Dad. "It's a Shrew Poppy". Mmmm Shrewsees.
Mum came back and we were of early straight to the beach. On the beach I made some new friends an old cousin of mine called Misty and a young Scotty called Hamish. Misty had to go back because at 14 she can't walk as far as she use to. So me and Hamish played along the beach all the way to the river where we parted company.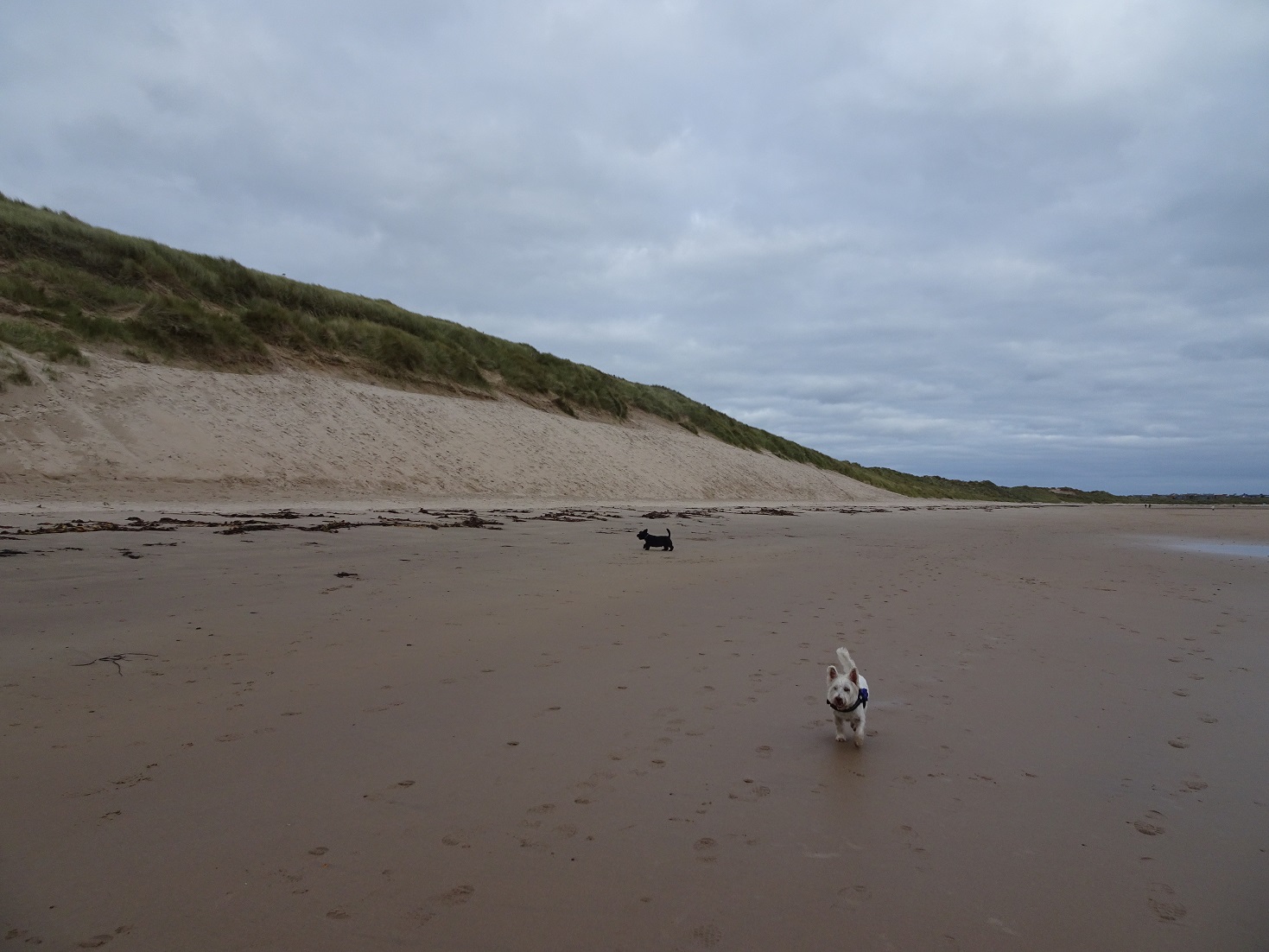 We followed the river to a bridge and as we crossed it, I could see Hamish at the end of the sands, soon we would be on the other side, I'll be able to bark to him.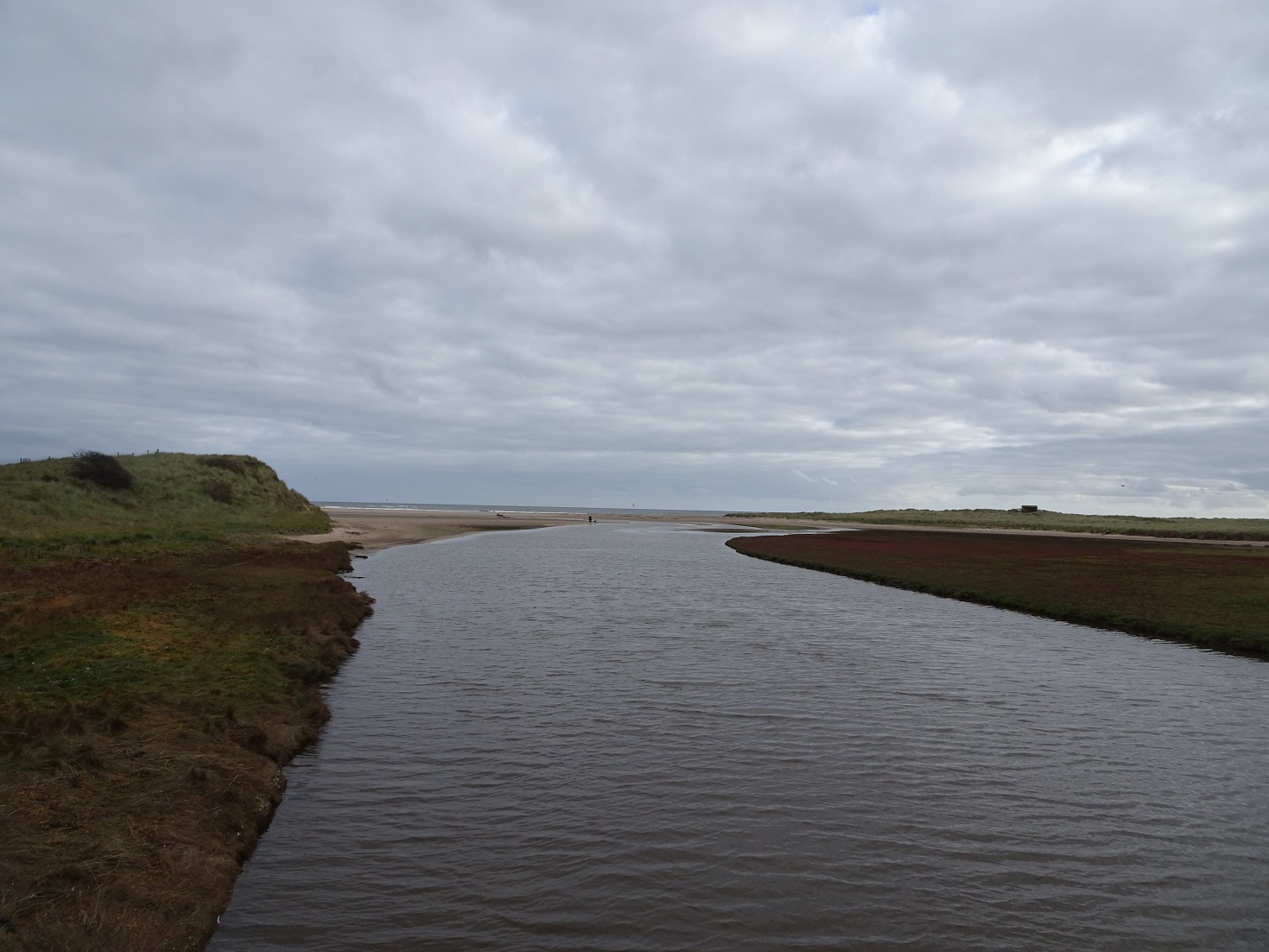 On the other side the sands went on for miles and miles. We had the whole beach to ourselves not a dog or peoplsee in sight.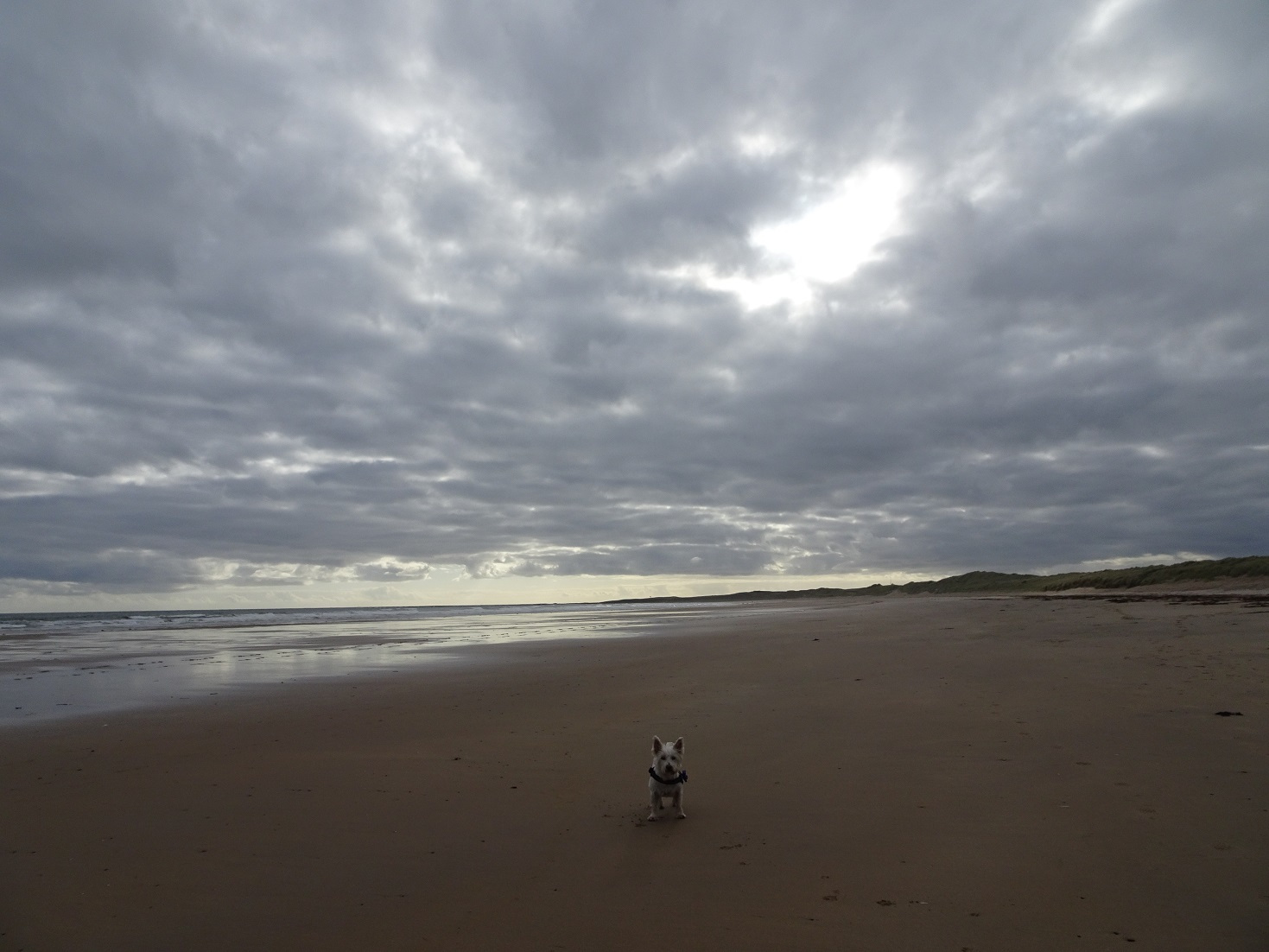 Well dad this beach is just made for ball. BALL BALL BALL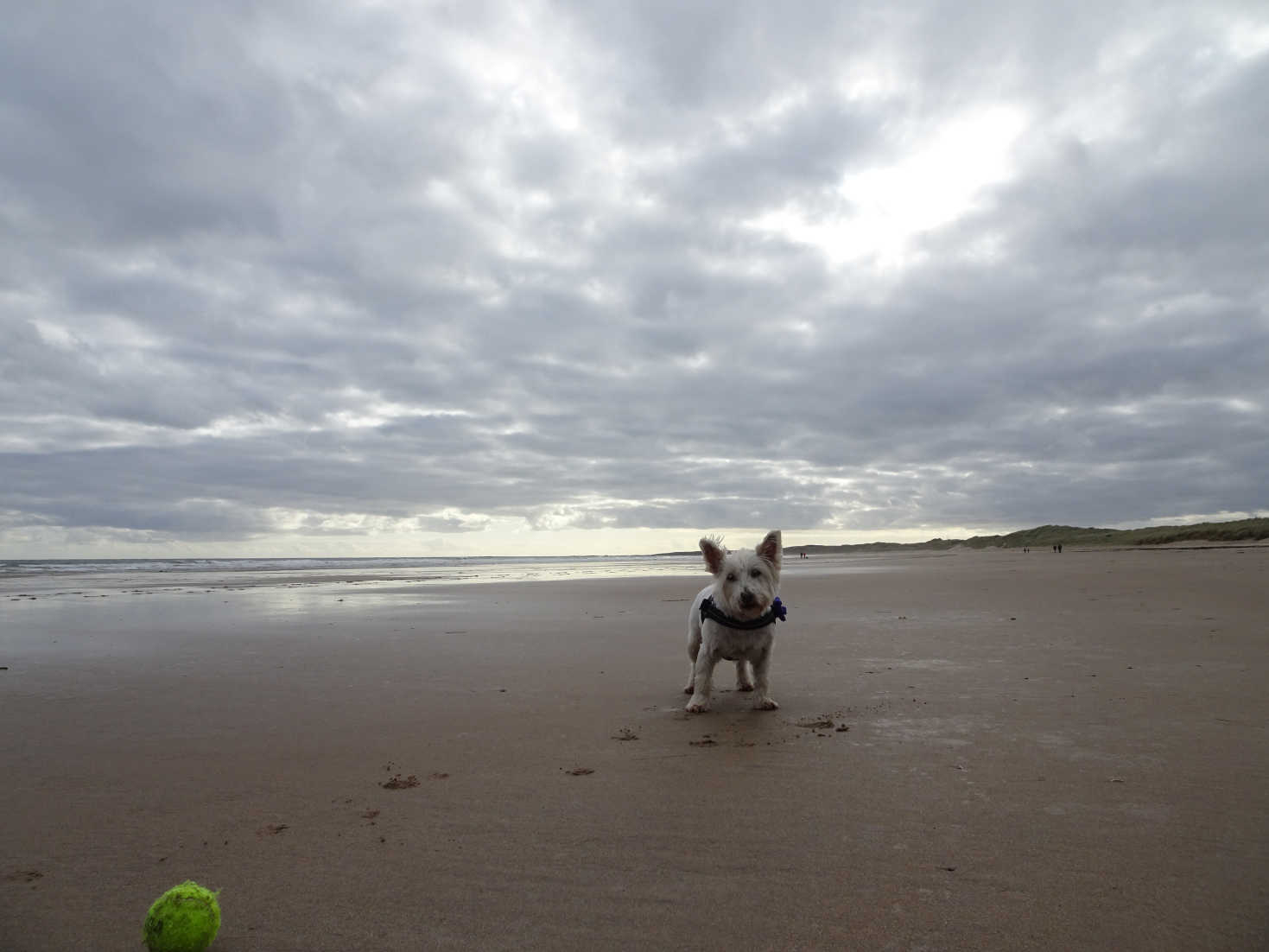 At the end of the beach we crossed a small headland to another beach. This one was full of birds. Thousands of them. I chased them and they all took to the sky above the crashing waves. Why are all the birds on this beach dad? We left the beach and followed a path all the way to a village called Low Newton by the Sea. Look dad another beach!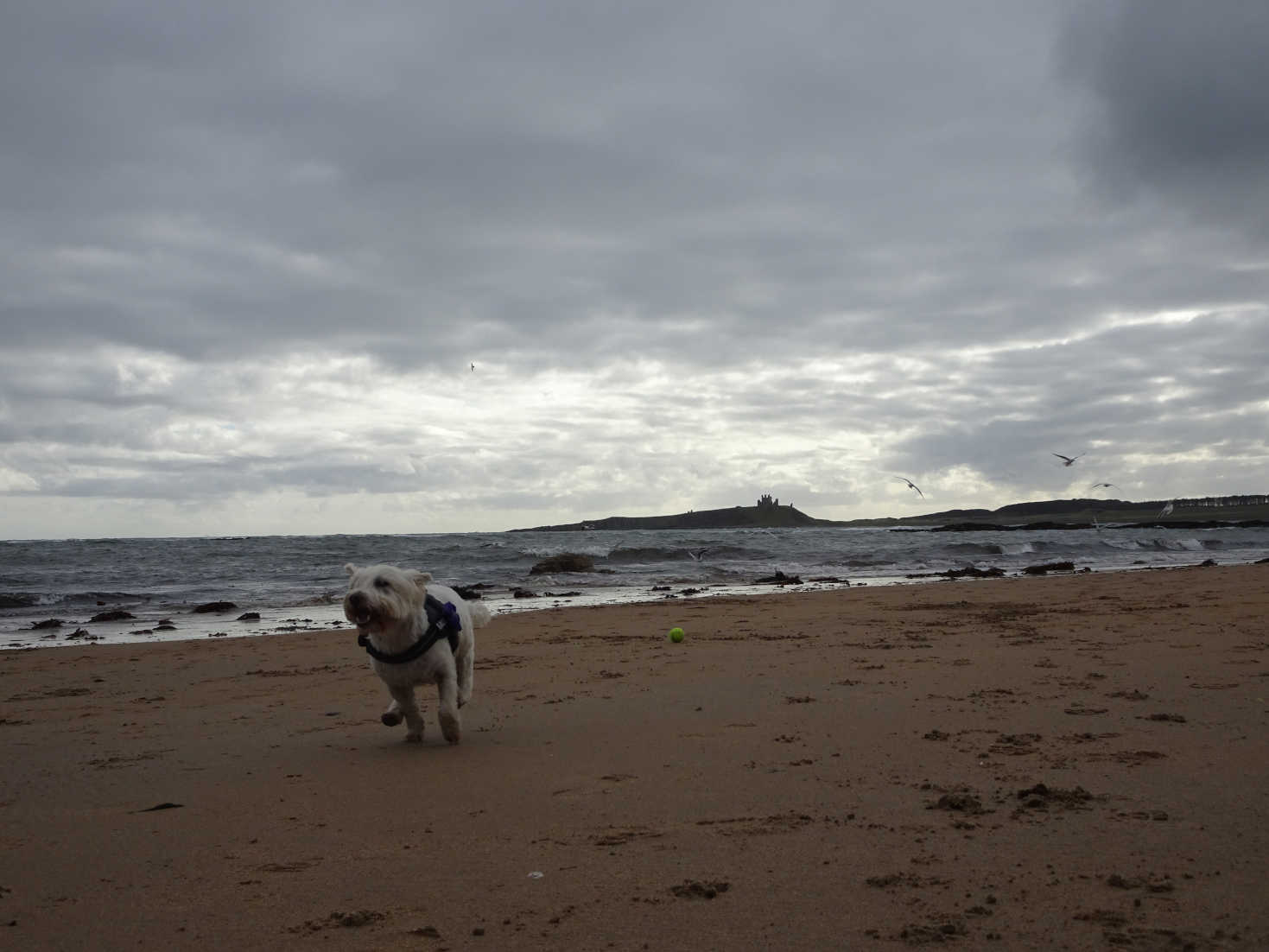 It was harder to play ball on this beach because there were a lot of doggies and peoplsees here, everyone a potential ball thief, well except one daft doggie who was trying to dig a hole in the sea, numpty!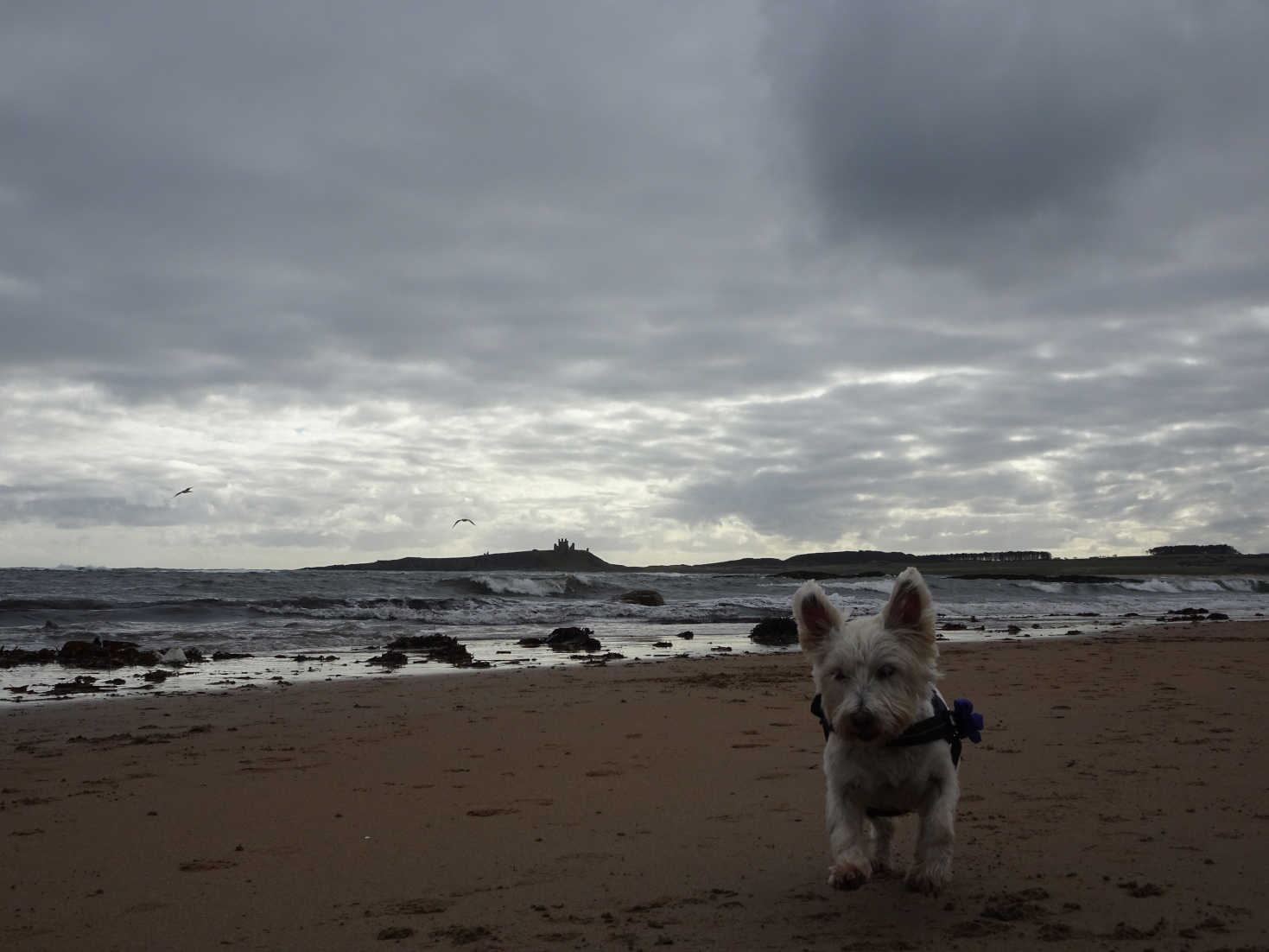 It was nearly feed me time so we headed up a hill to another village called Upper Newton and into the Joiners Arms. A peoplsee pointed a gun at Mums head then Dads, I gave her a grrrrrrrr, she let us in. She gave us a nice table beside the fire, so I settled for a rest before feeds.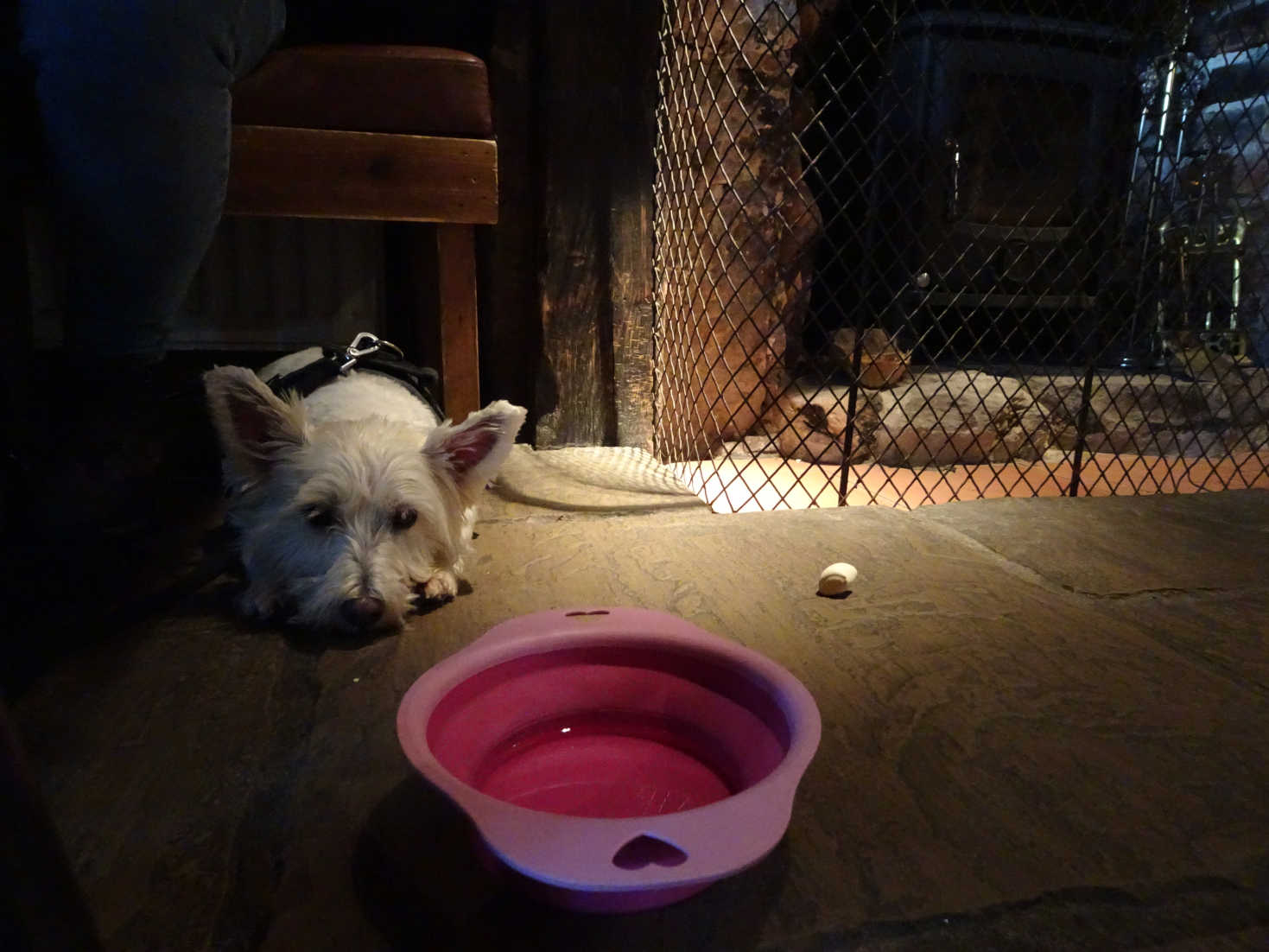 What a feast! I got bacons, fishees, salmonsees, prawnsee but the best for last……Lobstersees! Finally, I get to taste lobstersees and they are even better than how they smell in the harbours. Lobstersees are pure pawsome!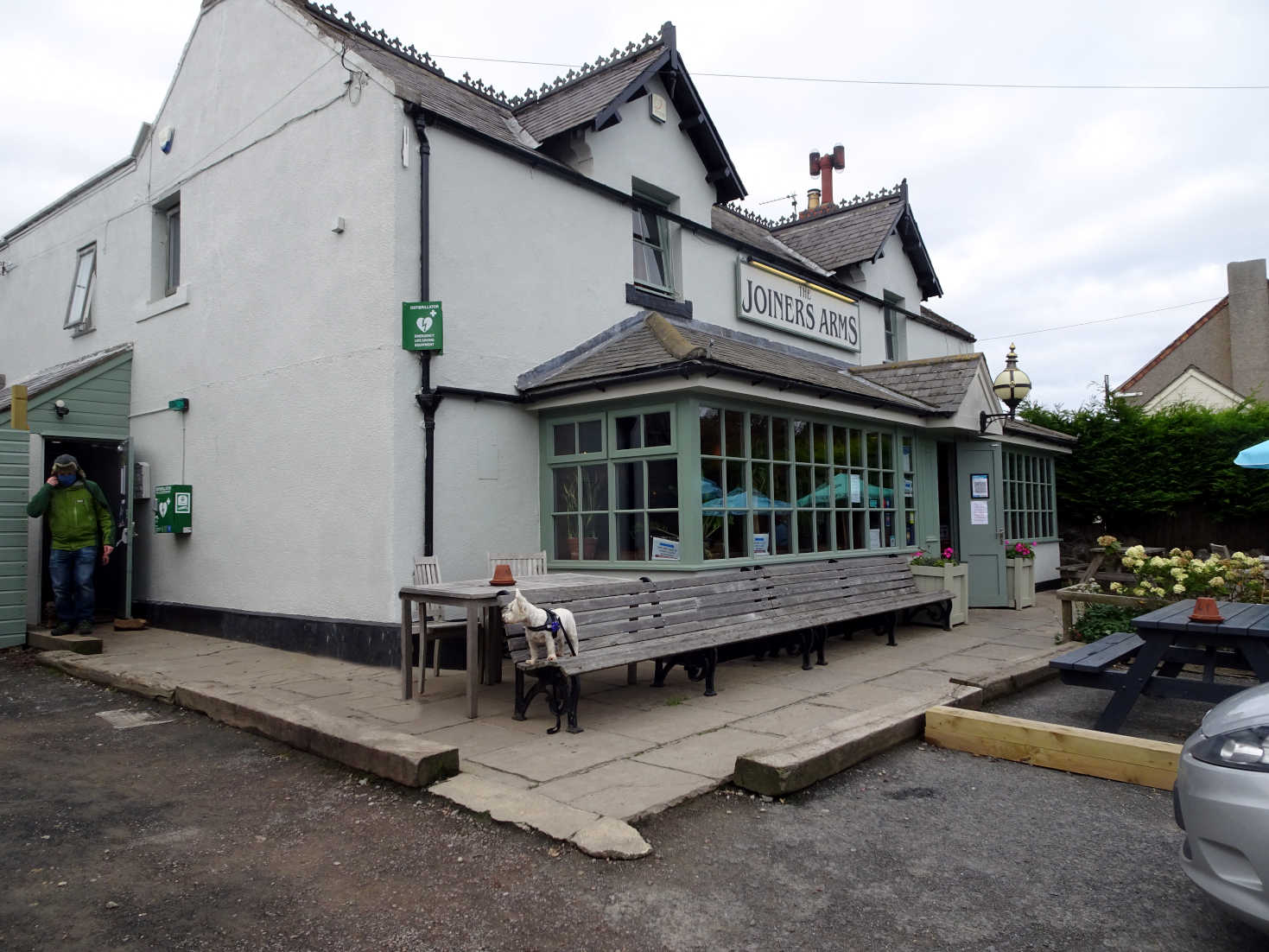 Dad decided to take a shortcut back to the sea path. We crossed a field, but Mum and Dad were on edge, something to do with a bull in the field. No worries Dad I'll keep you safe. When we got to the path something odd had happened, the beaches were gone! Dad, I don't want to worry you but we are being followed.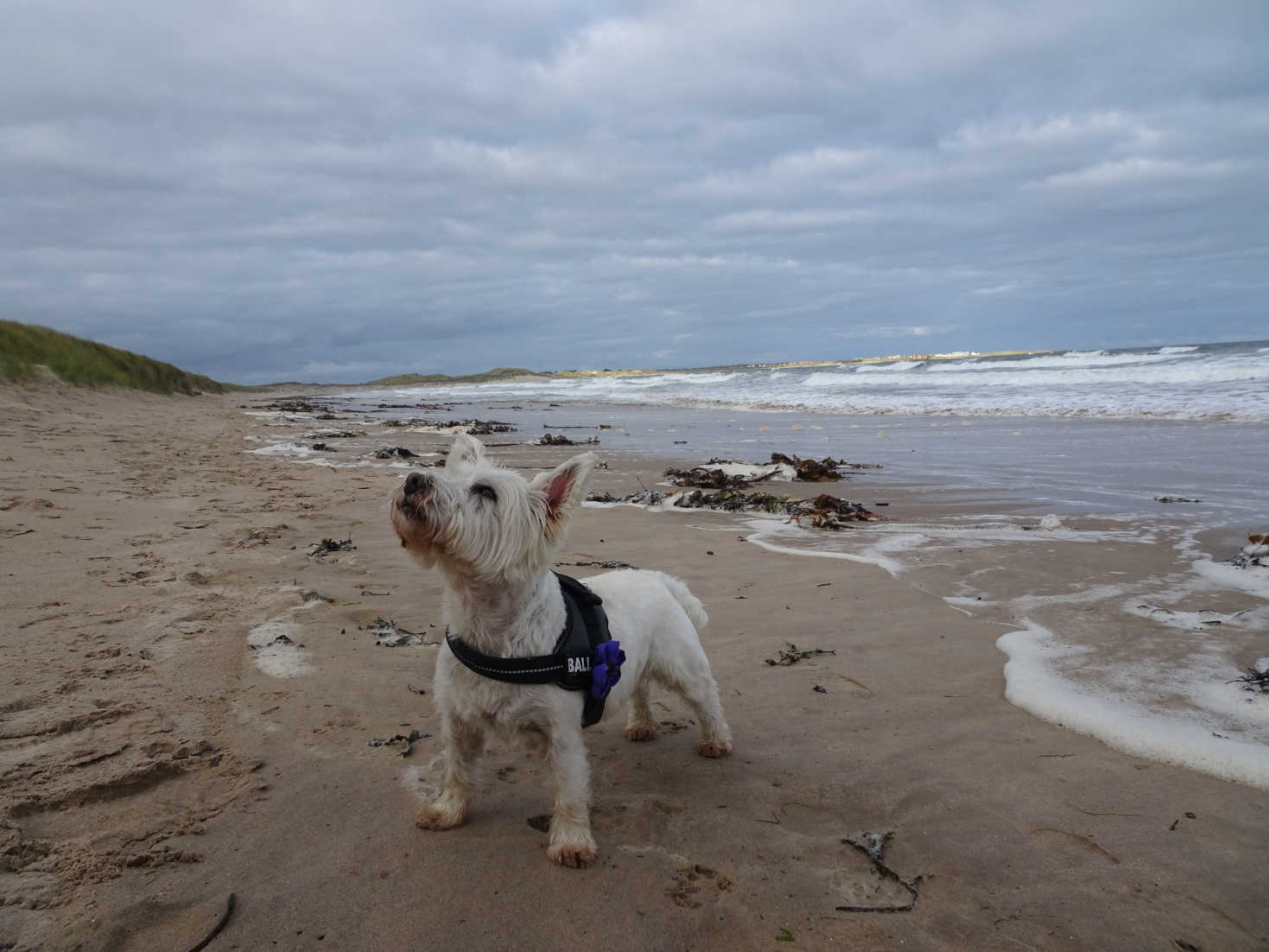 "Don't worry Poppy, he is after Mr Shrew", poor little Mr Shrew.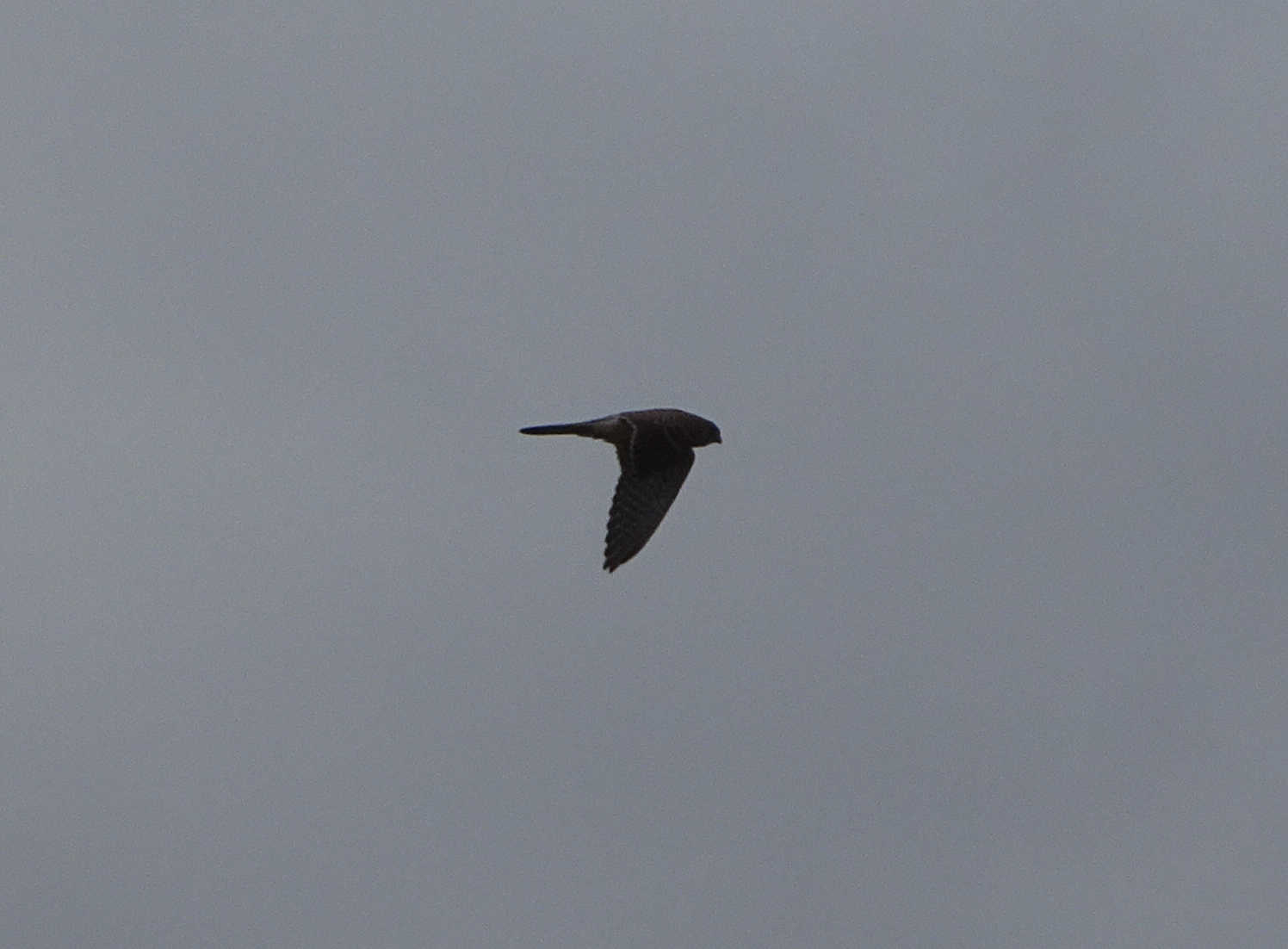 As we came closer to home beach, I noticed a monster in the river, grrrrrrrrr look dad monster.
We kept clear of the monster and went back to the bridge. Look dad everything is gone!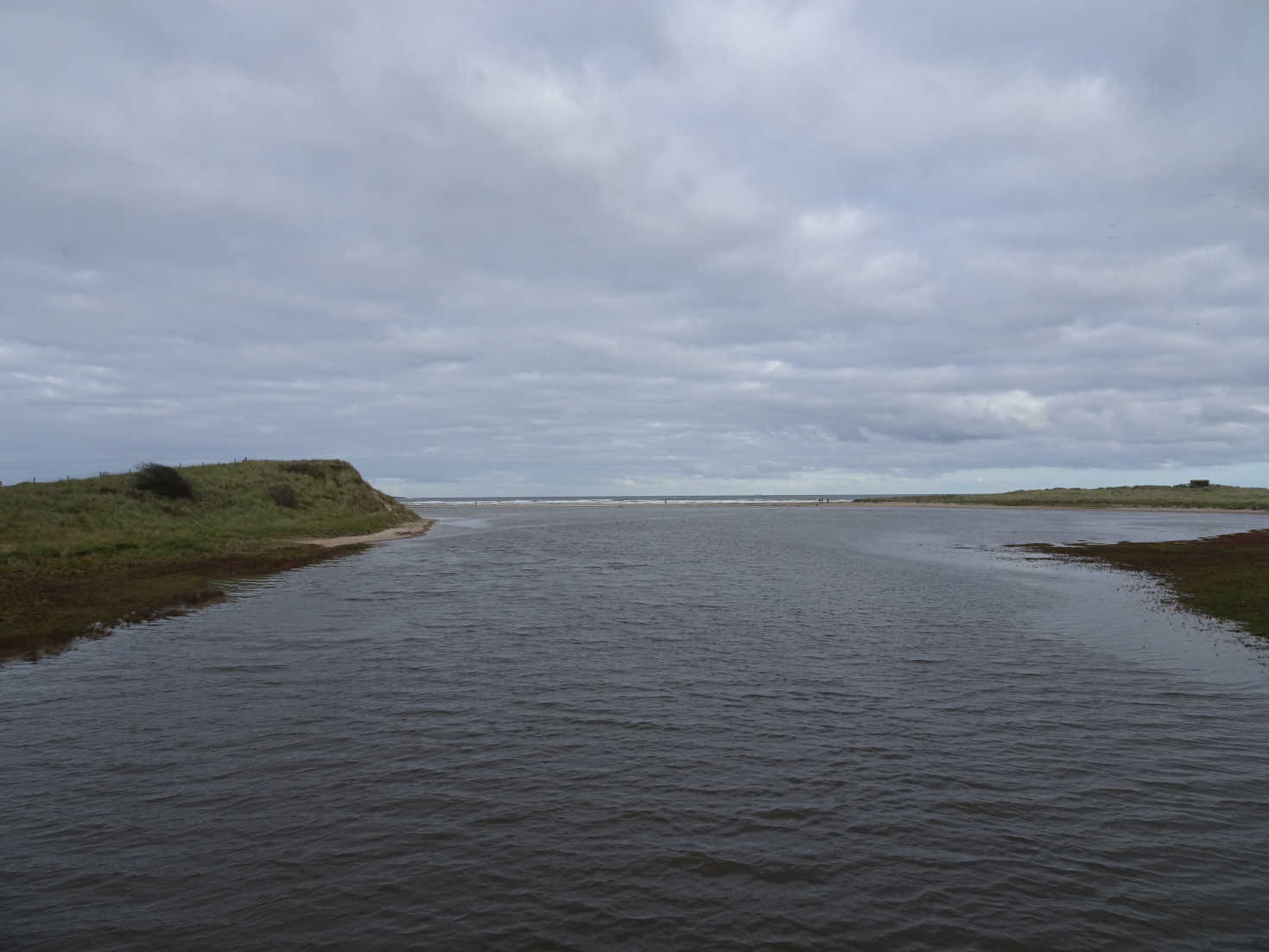 I think we should get back to Betsy before there is no more beach to walk along, "I think your right wee yin" said dad. Back at camp I went for a long nap. Had a bit of a play with Zoo Zoo then it was time to settle in for the night. Bushed.