Football and Seal Hunting
When I woke up today camp was buzzing with activity. Dad took me out and all around peoplsees were squeezing the air out of canoes and paddle boards. All around tents were being packed away and cables being wound up. When we came back from the beach half of the camp had left. Mmmm, what do they know that we don't? Ok the sky is grey and its colder than yesterday but not enough to make you run for home. Dad? "Probably because of the ferry poppy" said dad. What's wrong with the ferry? "There is only one running and it's running half full because of Covid" he replied. Hope you have a plan.
Back in Betsy Mum and Dad watched the Rangers Celtic game on TV. They were up tight for a bit but then their mood changed and they got happier and happier. After the game we were going for a long walk to hunt seal monsters. Heading out of camp mum and dad stopped to get water, dad what you doing? Seriously? He tied me to a dog parking post! Grough..Bad Dad!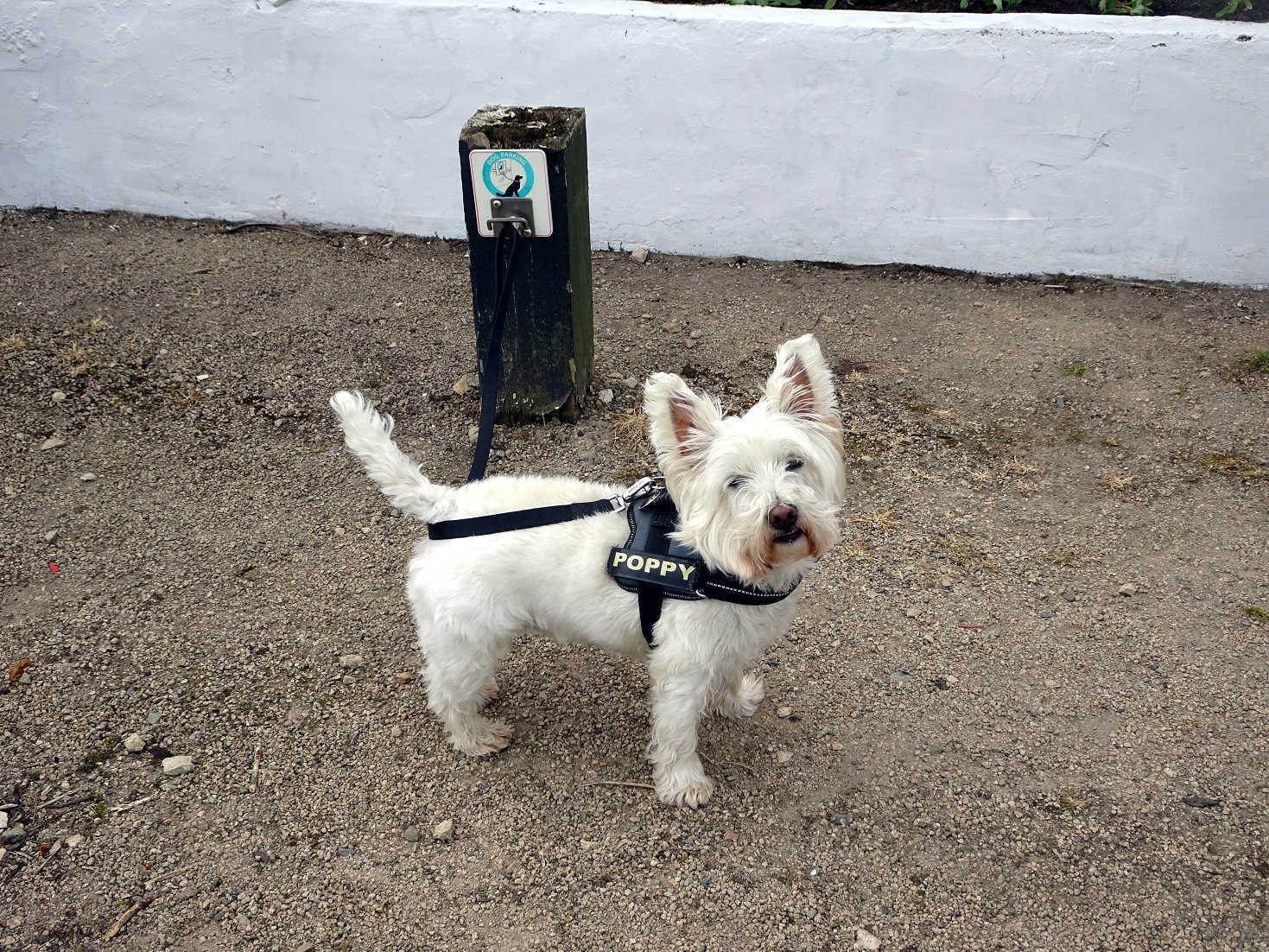 Back on the trail we left the village heading through the fields towards the shore. Soon we were on the beach, It was very quiet only one other peoplsee in sight, come on mum, dad lets go hunting!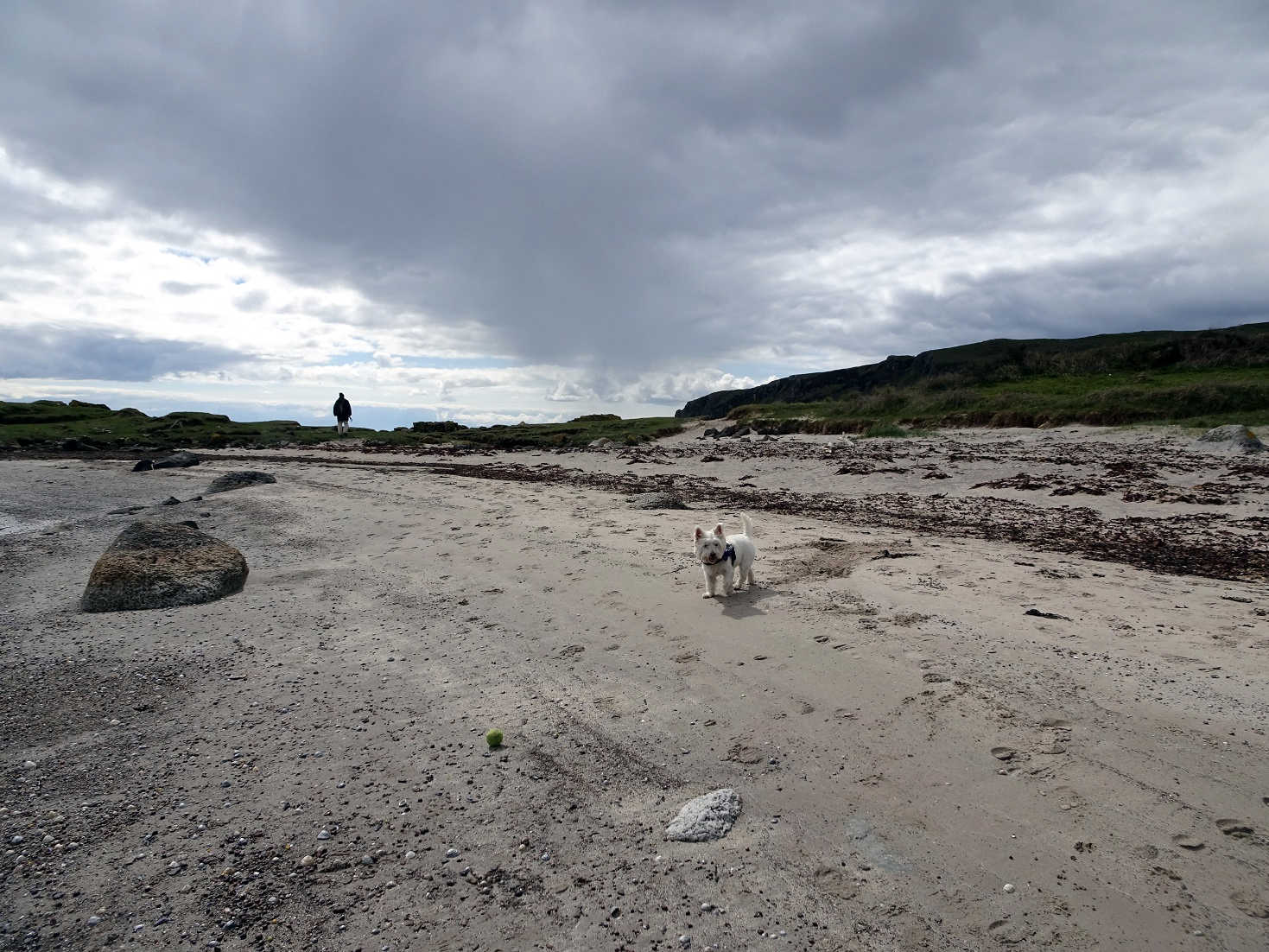 Nothing doing in this bay we continued onwards. Mum will I jump up high so I can spot them? I never wated for an answer I jumped over the rocks to the top of a small hill. Nope still cant see them mum.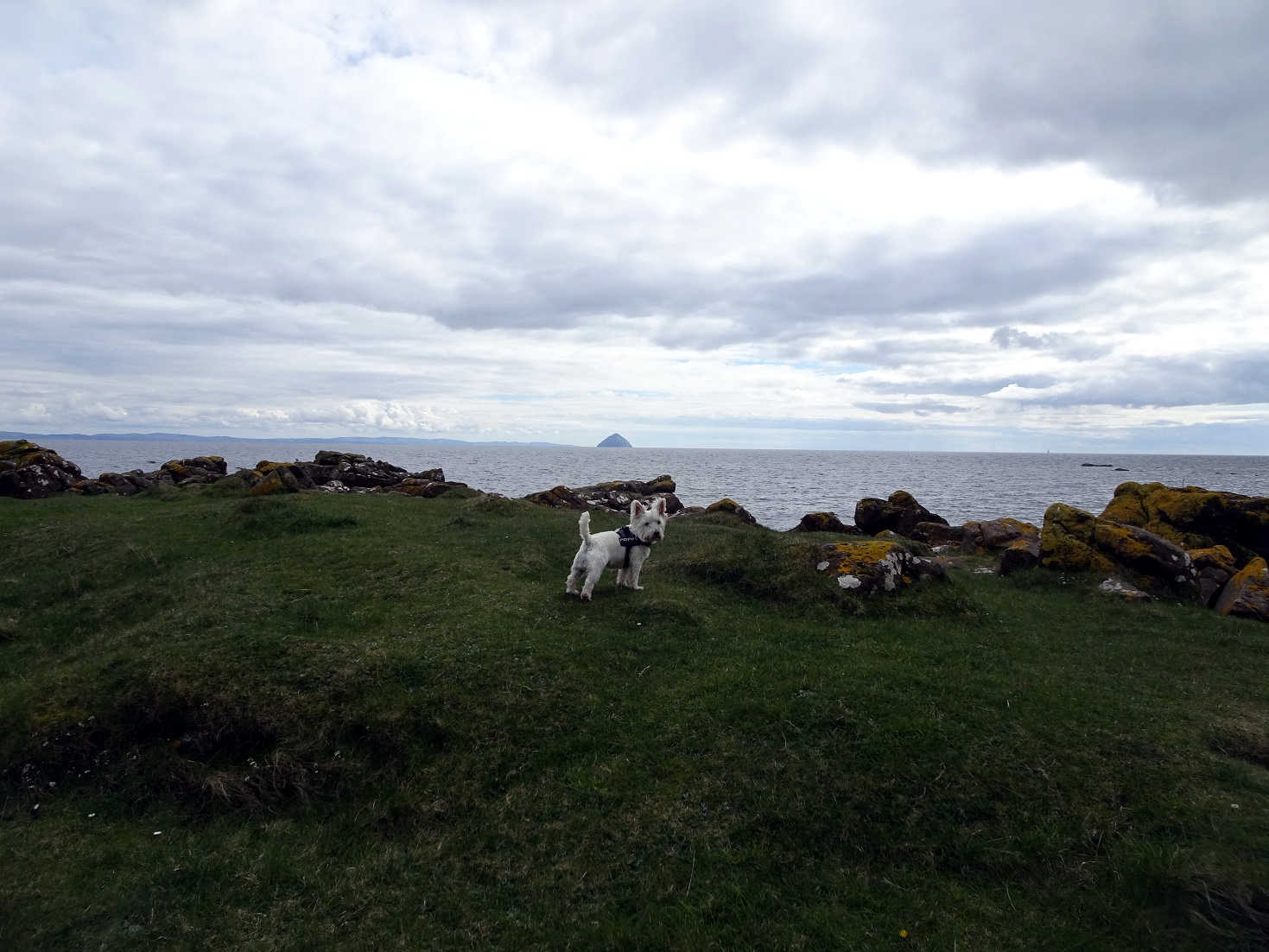 In the next cove still no seal monsters. Where are they?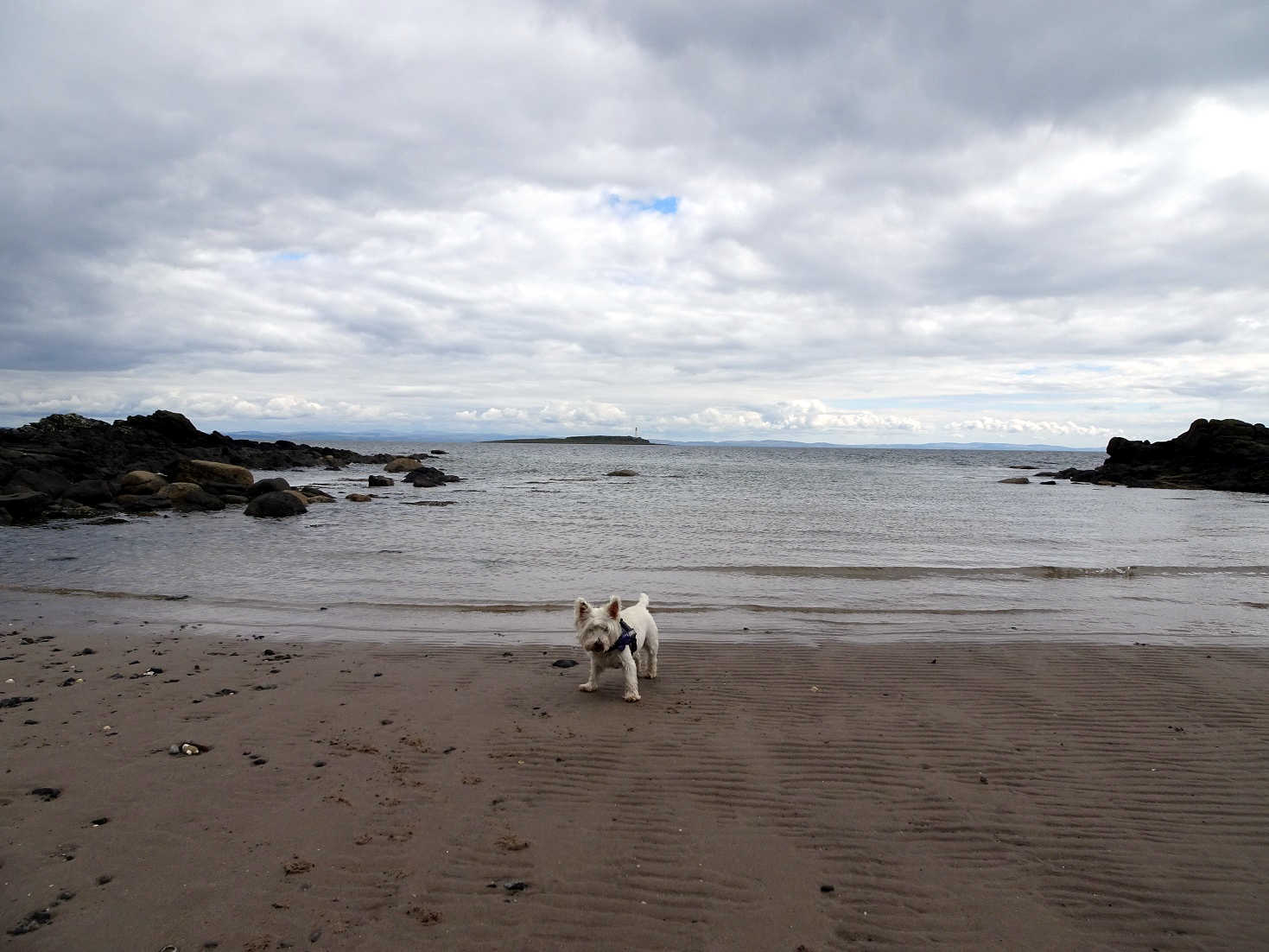 I was getting board. No seal monsters. MMMmmm I know I can at least practice BALL BALL BALL!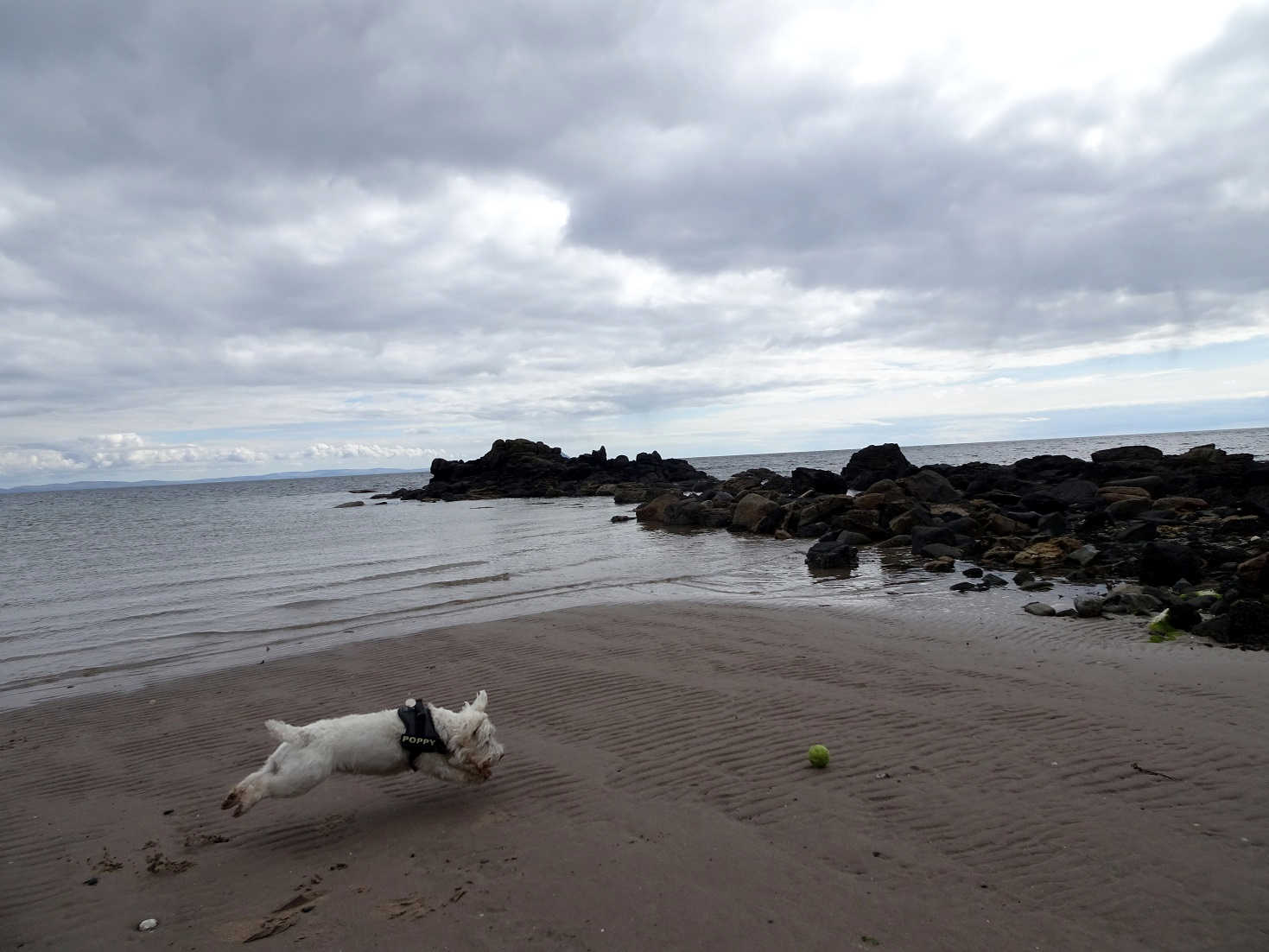 Finally at the next cove I found them! I ran to the shore but they had slipped into the water and moved out to rocks out of reach. Seal monsters are fly, they know poppys don't do deep water.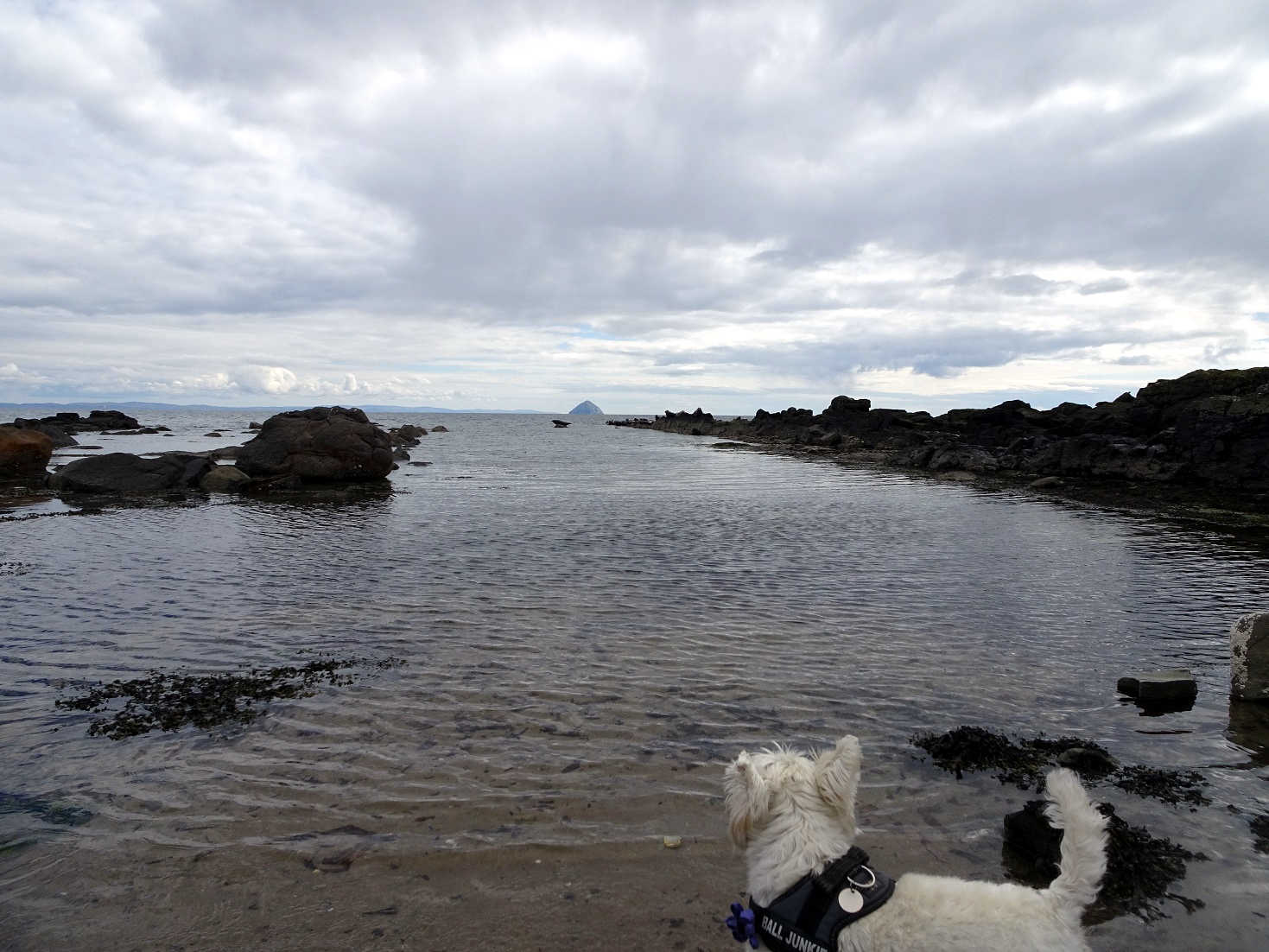 I had a plan. I remembered where they like to hang out. I ran to the end of the cove and with one leap I skipped onto the rocks. Game on. I ran to the end of the spit as fast as I could, had to be careful, four paw drive or not, I didn't want to slip into the sea. Found them! Splash! Splash! Splash! They saw me! Into the sea they jumped and out of reach. Next cove I thought as I came back.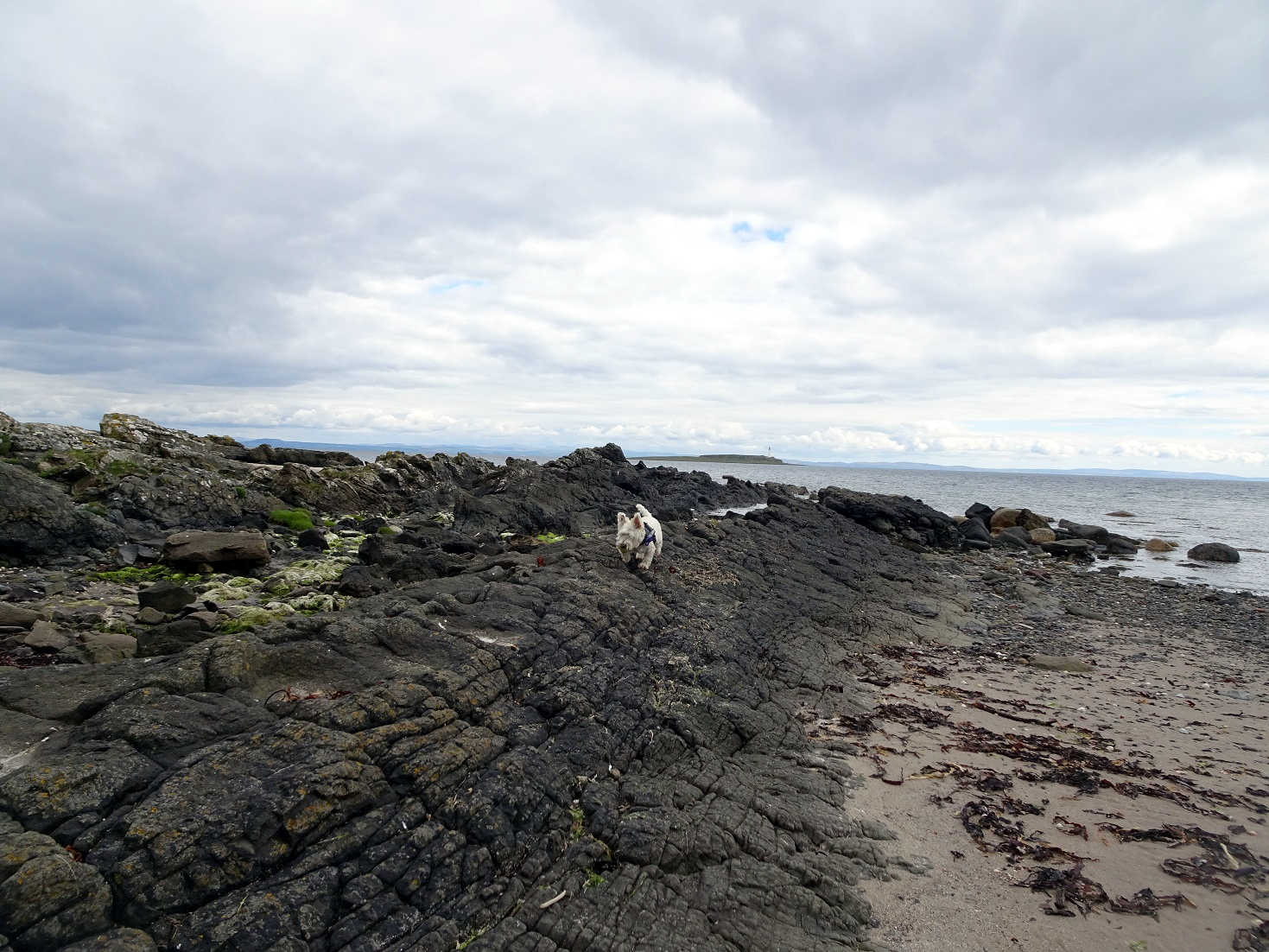 We wandered on further along the coast, all the seal monsters were just out of reach. Cove after cove there they were popping up to check we were still here then popping under the water again. Mum said it was time to go back. I thought I would have one last look just in case, nope nothing.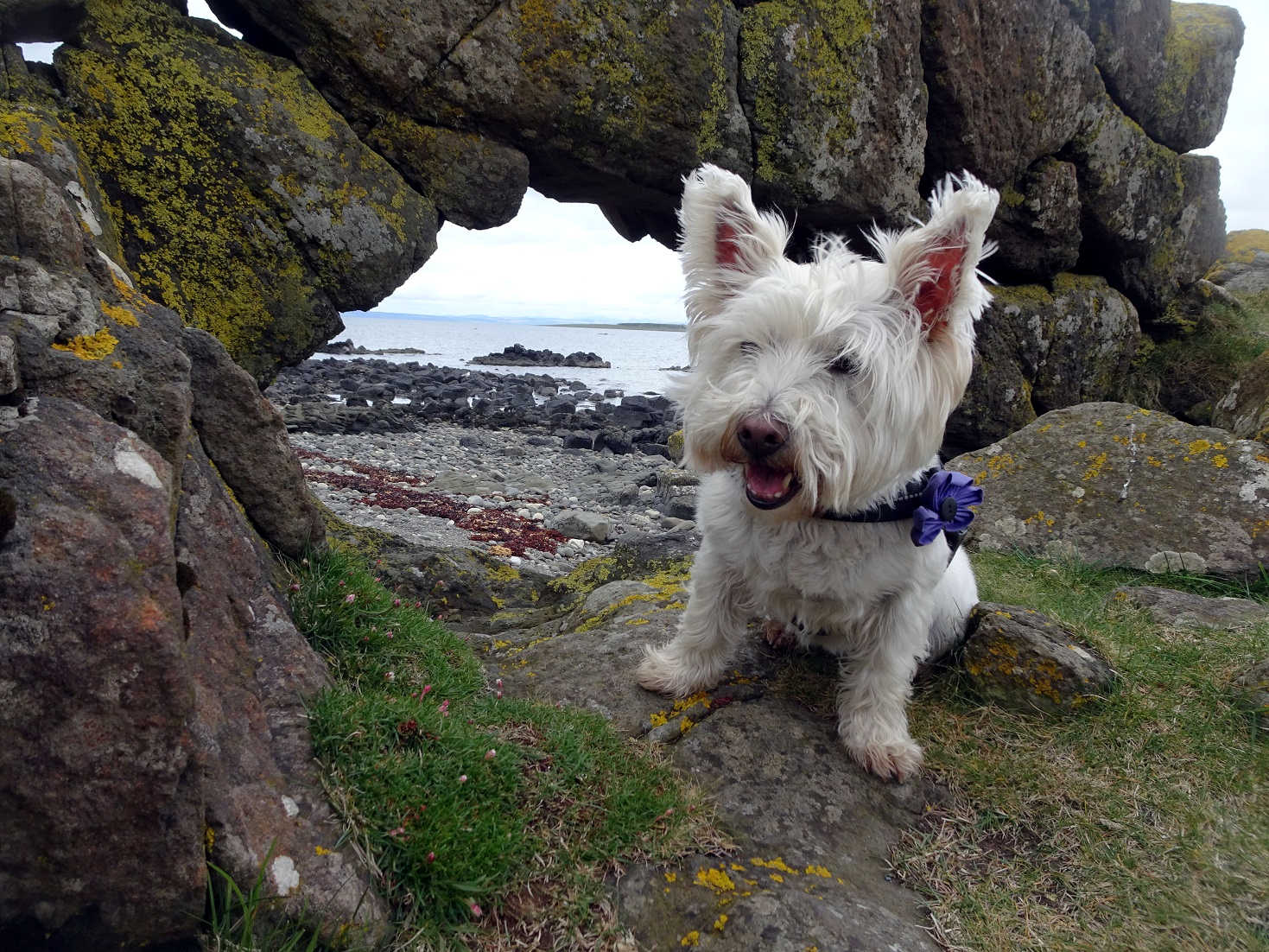 We went back the way we came I got to play on the jumping stones again, Arran is good for jumping stones.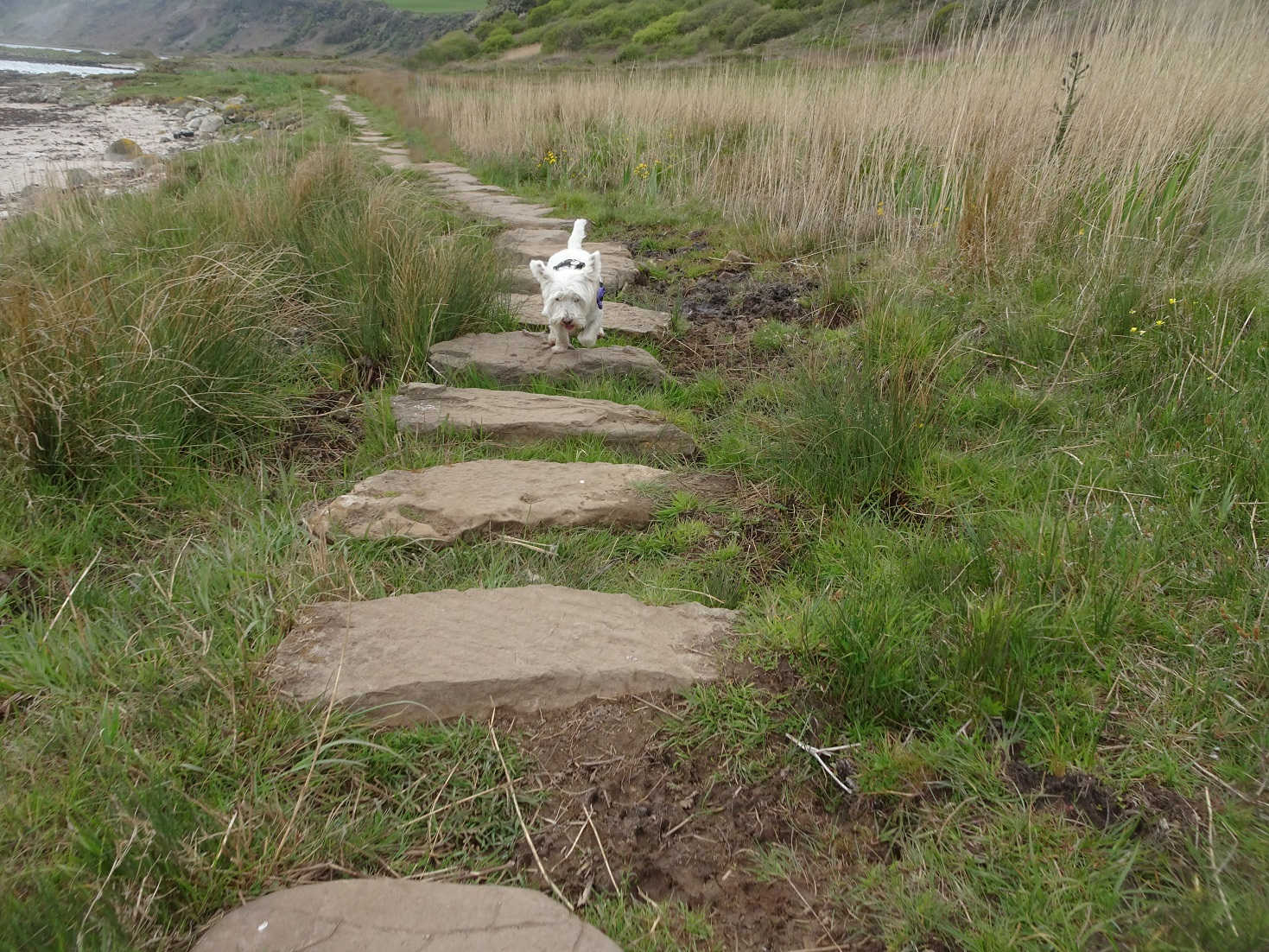 Before the end of the path just before we enter the village I jumped on the sculpture bench for one last look up the coast. All the seal monsters were still in hiding.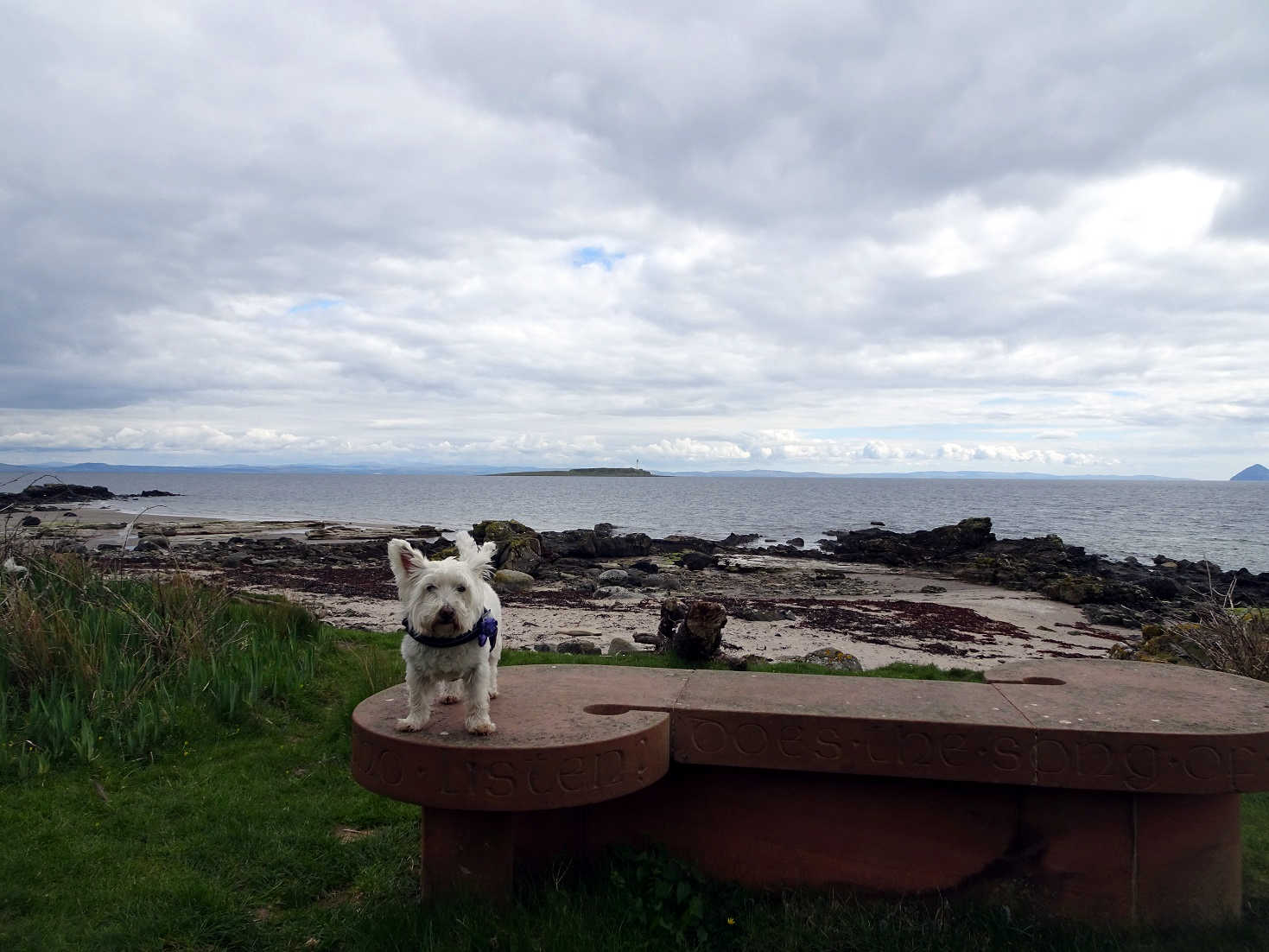 I was very careful on this last bit of path, last year a big dog tried to bite me here until dad grabbed a hold of it's neck. Better stick close to dad. No excitement this year, we headed back along the beach to the Kildonan Hotel and camp. Back in Betsy we turned in for the night. A bit of supper, tv and bed.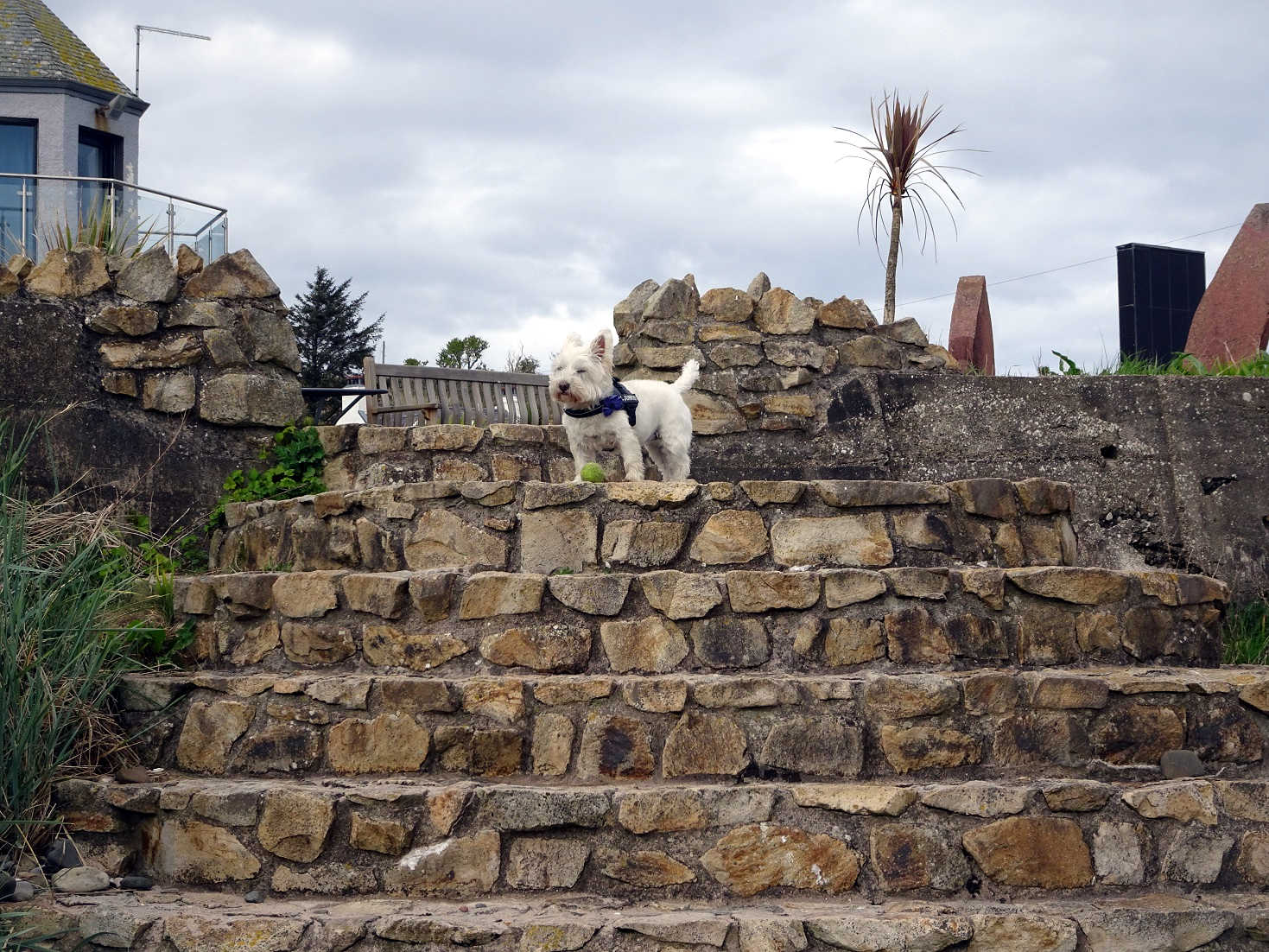 The next day the sky was crying. It was colder and wetter. Betsy was being packed up, looks like we are on the move again.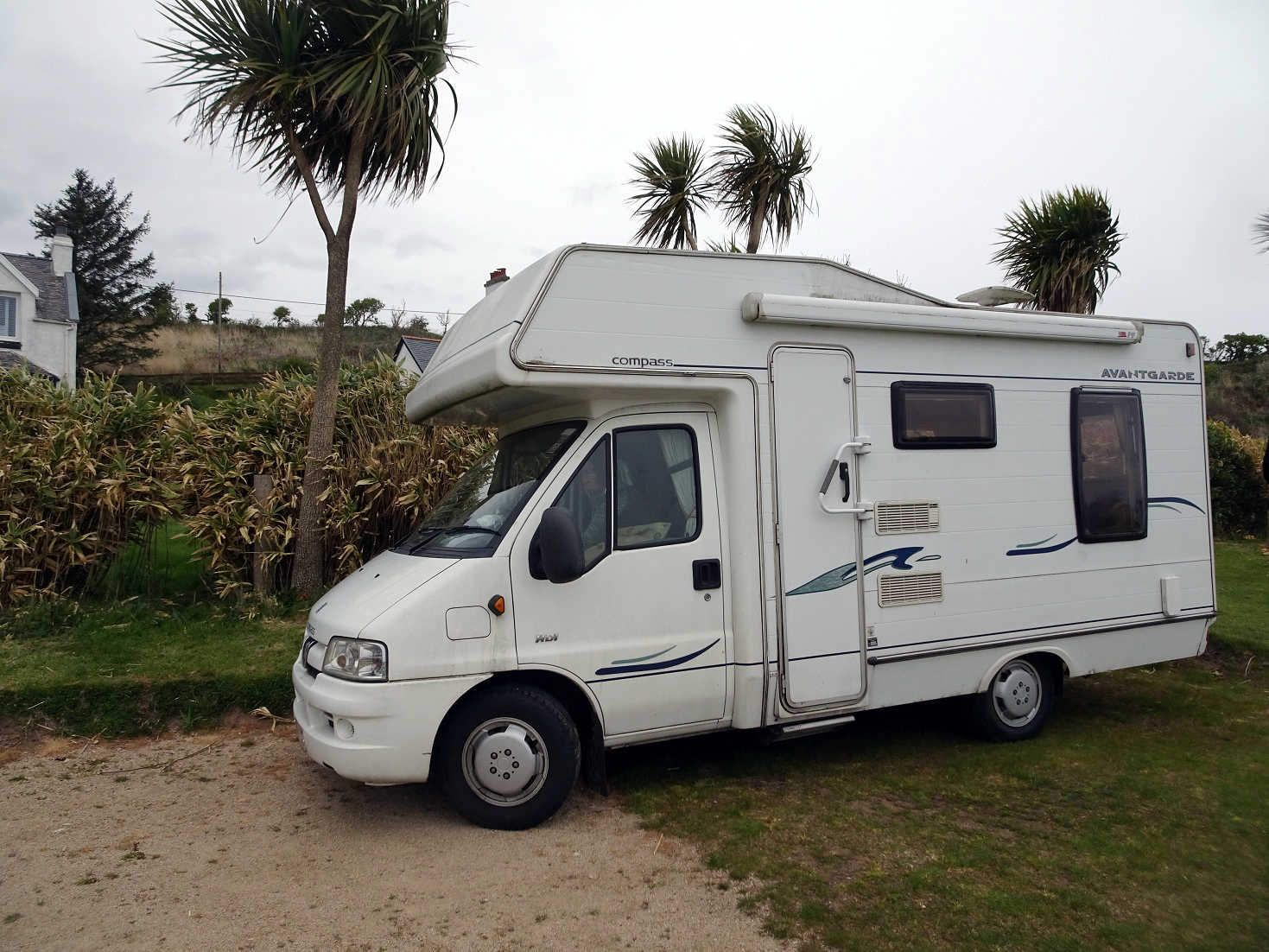 I thought you said we can't get the ferry today dad? " We are getting the small ferry" said dad, We going to Kintyre, Islay or Gigha? "No Poppy just the long way home" said dad.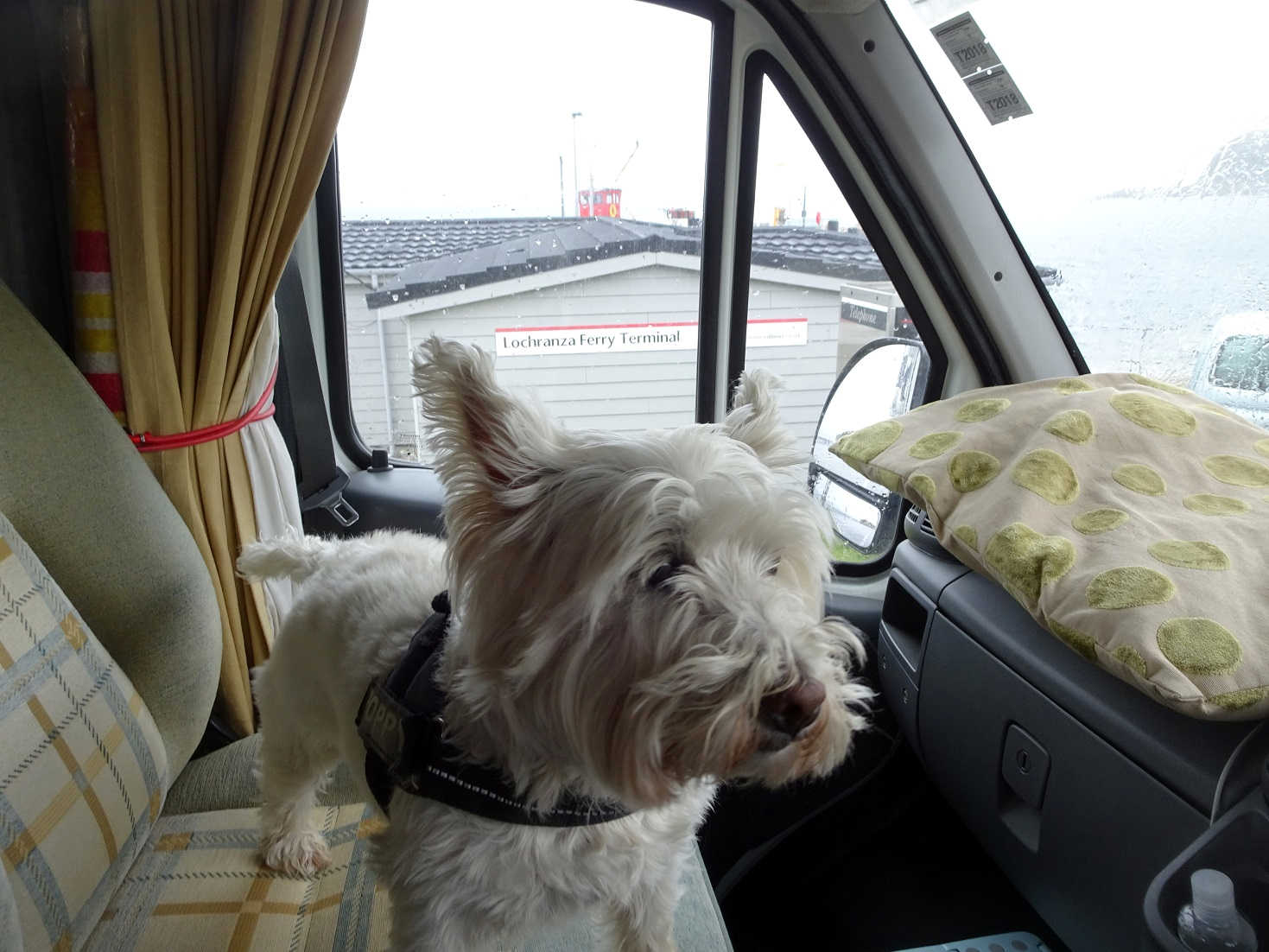 The long way home it was. Betsy was running for hours. Down very wee windy roads, beside lochs, down glens and over mountains. It was close to supper time when we got home. Traveling takes it out of poppys. Soon after supper I was bushed, time for sleeps.