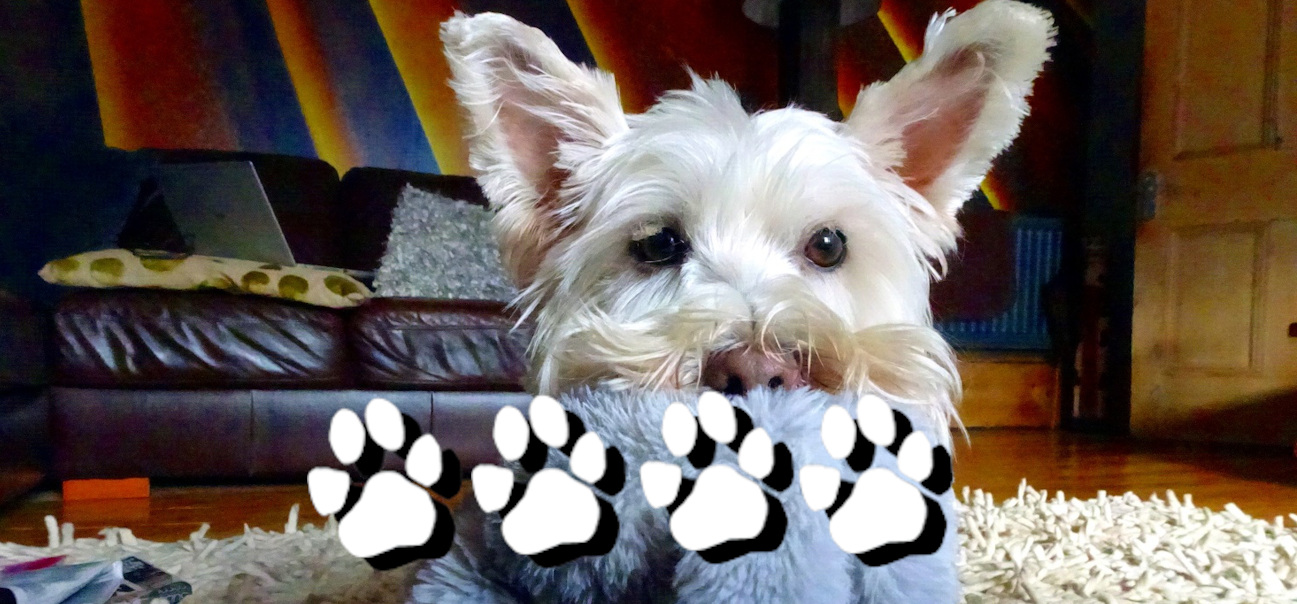 I got Slothy from granny and grampa on Santa paws day. We were bestis of friends straight away. Me and Slothy play together lots, he is my favourite!
We mostly play the tug and shake bu slothy knows the fly and catch game sometimes he even plays draggies!
I have even managed to get some stuffing out of him and nearly got his squeeker!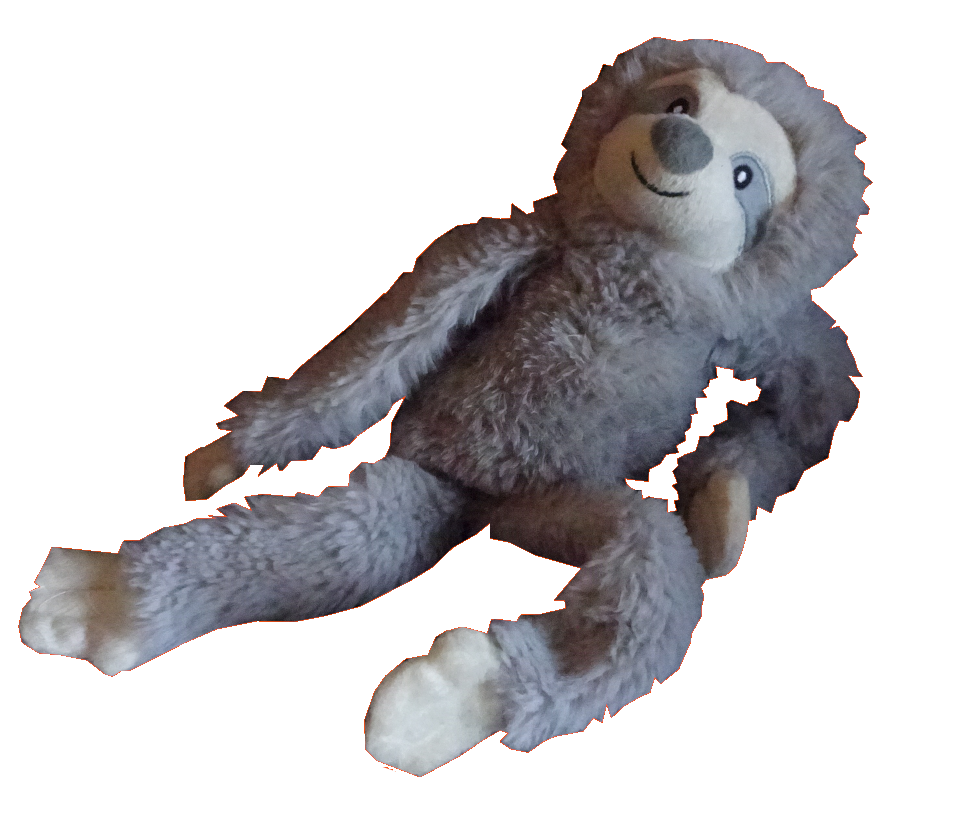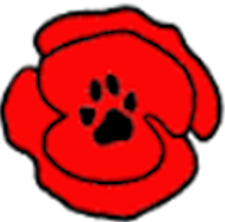 Slothy is the wee yins new favourite. Its a soft toy that has a squeeker in its body. Its fairly robust but the wee yin has managed to bust its seams and drawn stuffing. Repared once after two months we will see how long it lasts.
4 out of 4 from me, just because she loves it so much