We came back from adventures yesterday and today we are going to Americas! Mum and Dad have been to Americas lots of times but always leave me behind. I'm super exited I have seen Americas on the TV. How do we get there mum? "We are going in Mini" said mum. Mini parked up in the Gorbals and we crossed the bridge into town.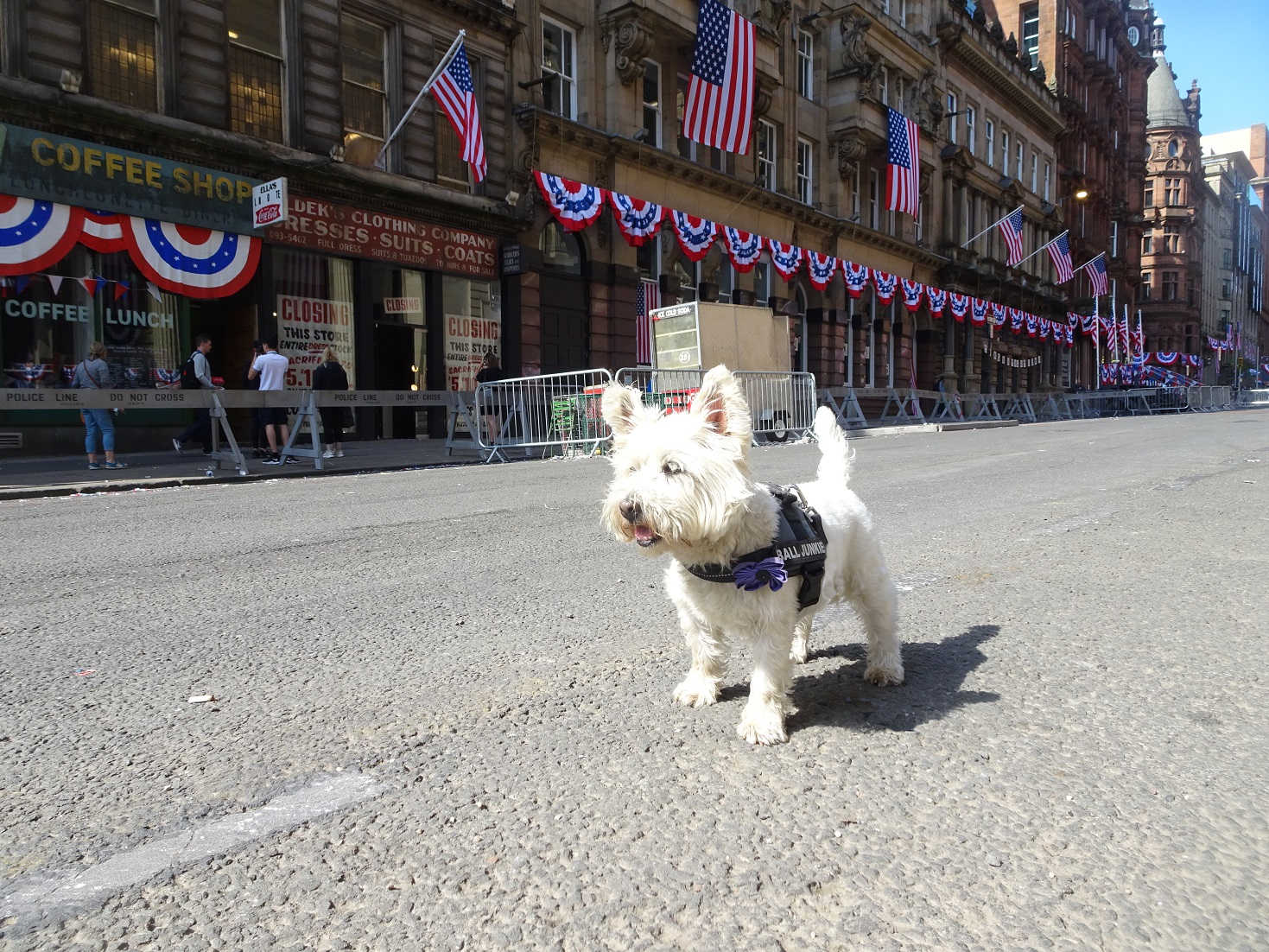 The traffic is very busy in New Yorks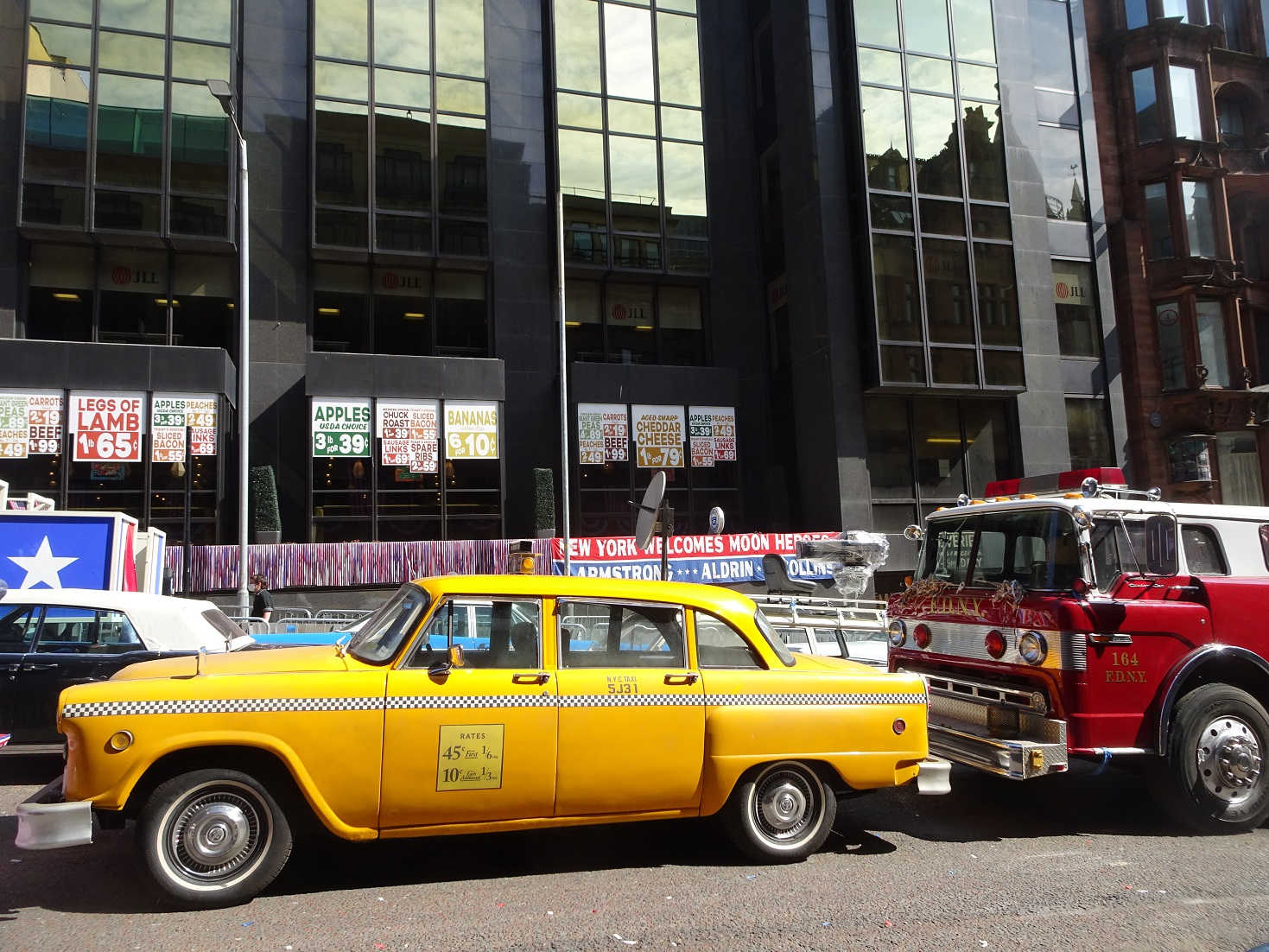 Can I get a baloney sandwich?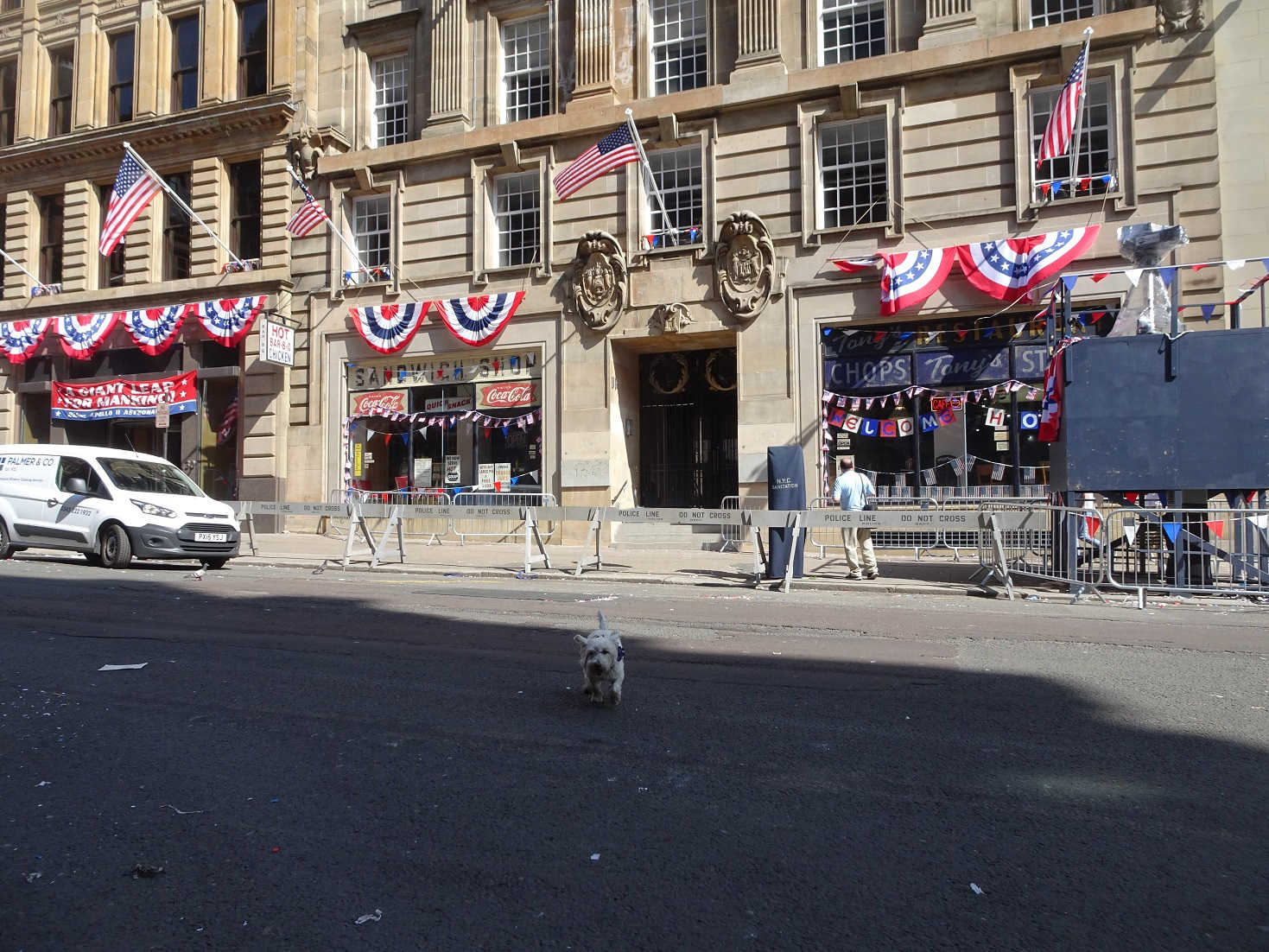 What's a drug store? Looks like a chemist!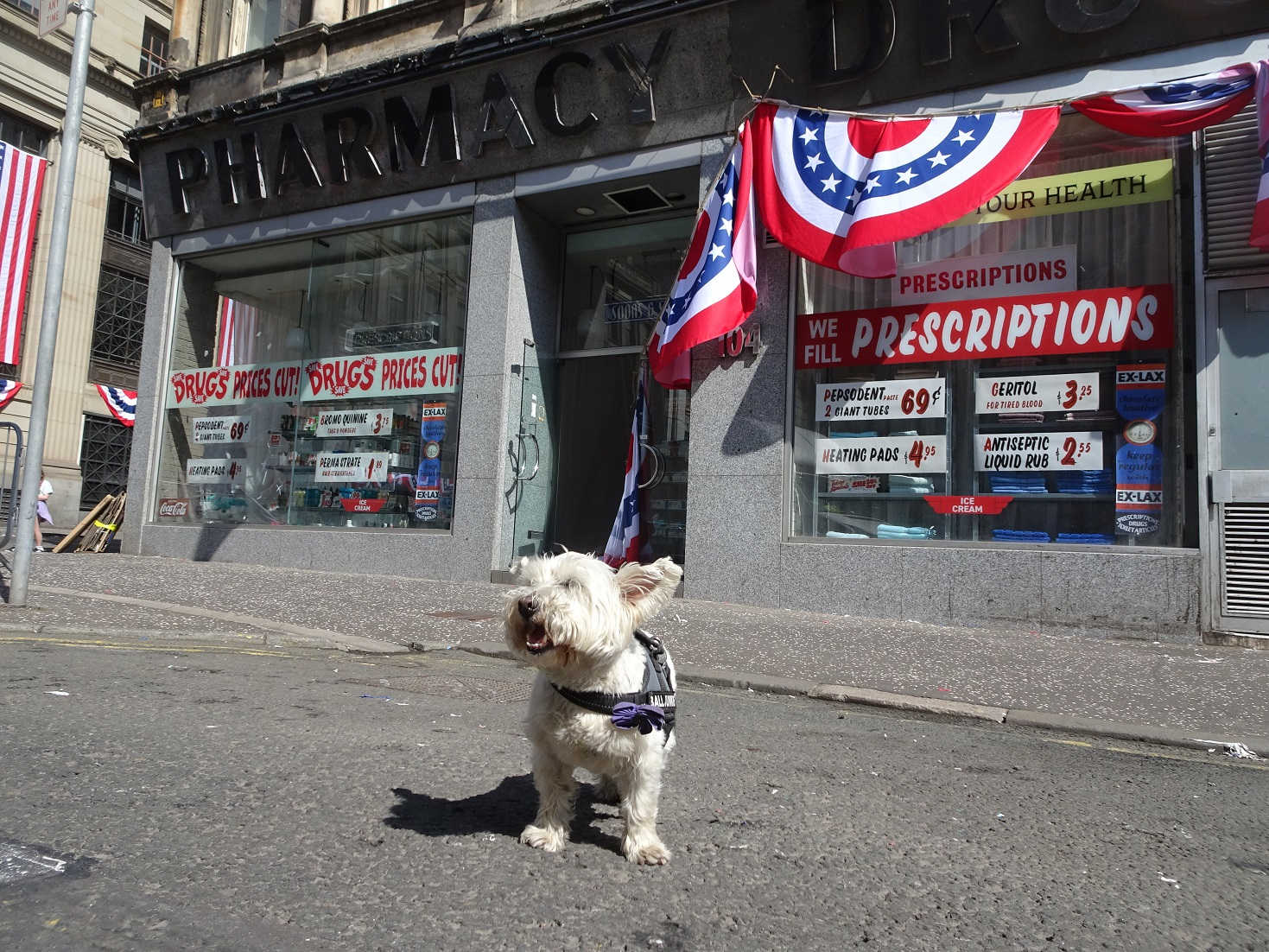 So this is what Americas looks like? The travel agents prices are cheep.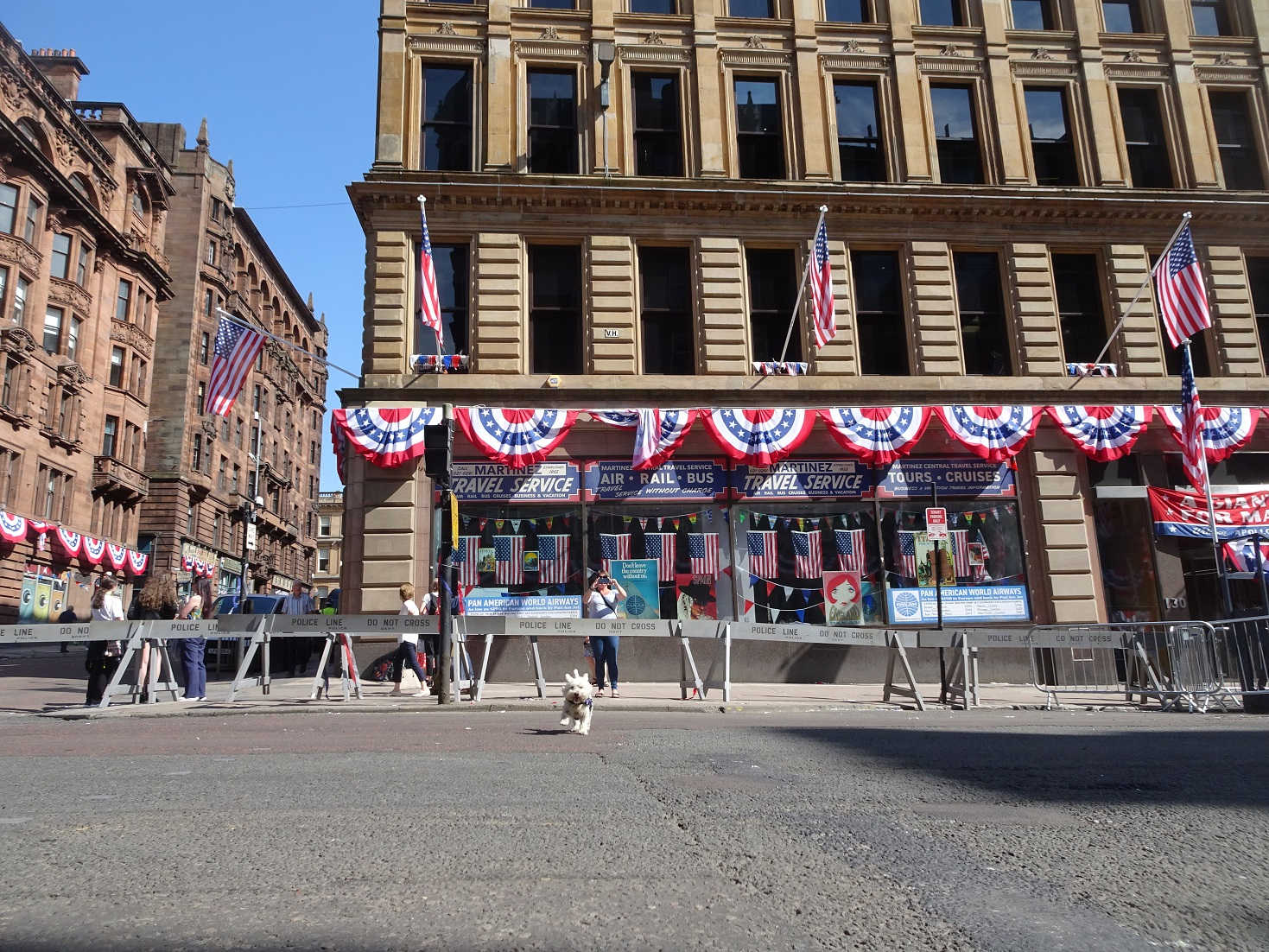 I like New Yorks, Poppys get to be off nasty leash! I wonder who this indiana Jones guy is?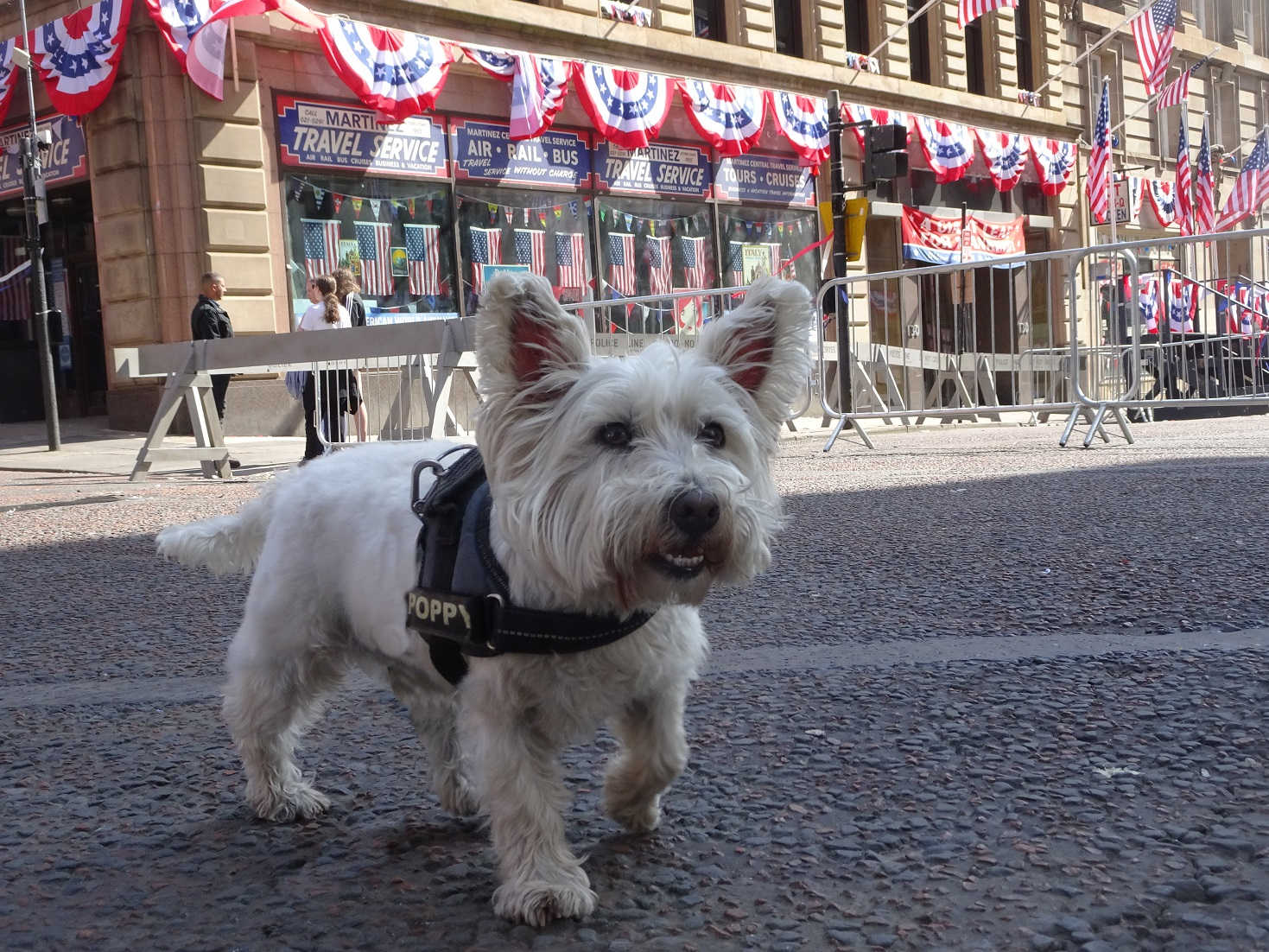 The only bad thing about New Yorks is no ball! After Americas we played in the garden for the rest of the day.