We went down to the village to buy a paper and get some bridies, sausage rolls and potato scones. Going to be a good lunch today! On the way back we went to find the house we stayed at when I was a pup. Mum! What have they done to it? It's horrible. An old peoplsee gave me pets and spoke with dad. Dad asked him about the forest walk, He said it was nice walk and gave him directions. Good job, I thought, after the fiasco of the jungle trek yesterday! After a nice lunch we set off. One or two wrong turns later and after directions from the locals we made it to the forest.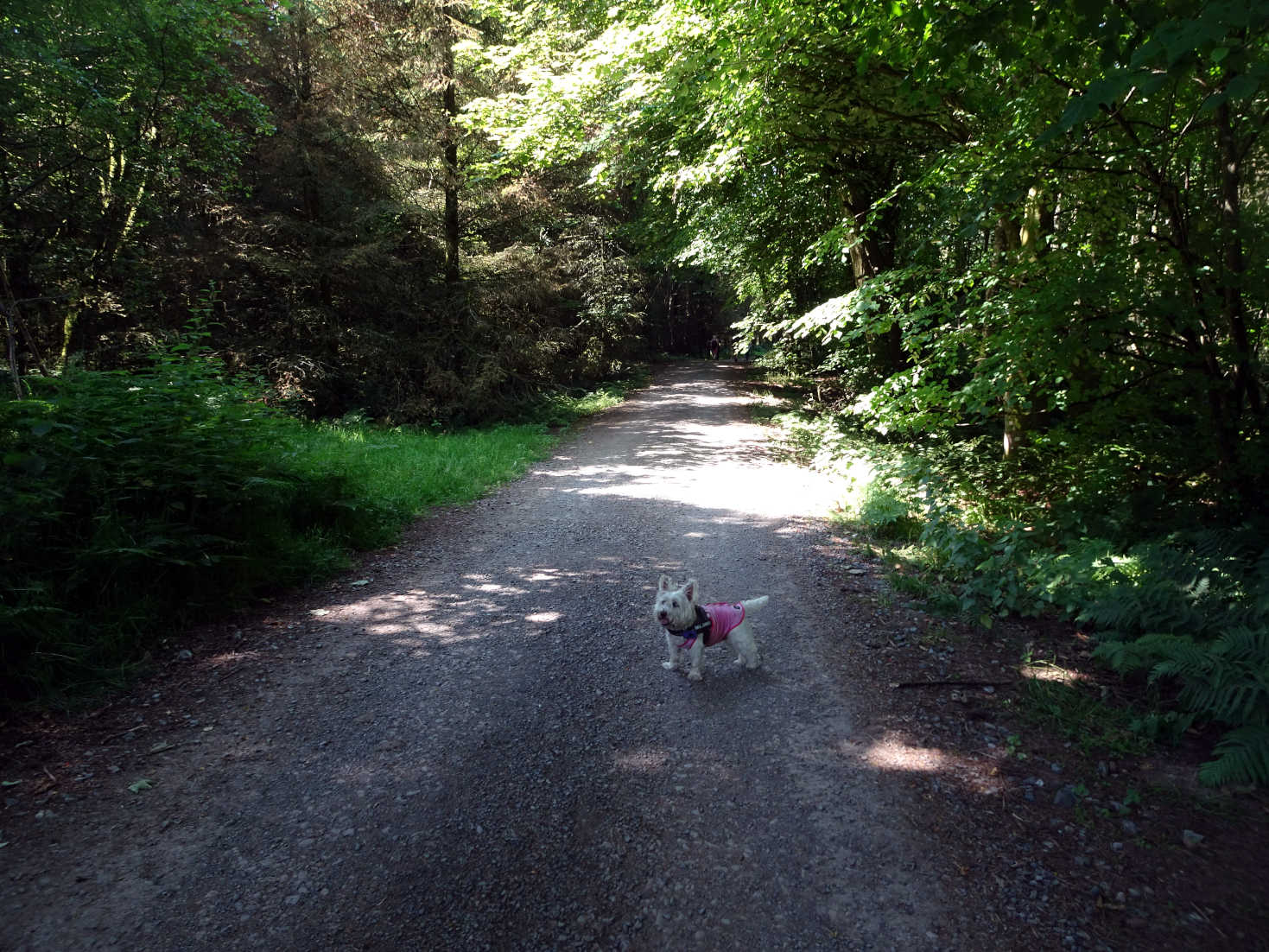 It was still a pure roasting day so it was so good getting into the shade of the trees. From the path e could see the big hoose of the estate, I stopped for a wee rest where I met an old deaf and blind doggy. He was nice, couldn't see and couldn't hear but his nose was working just fine. We said our goodbyes and headed down the glen.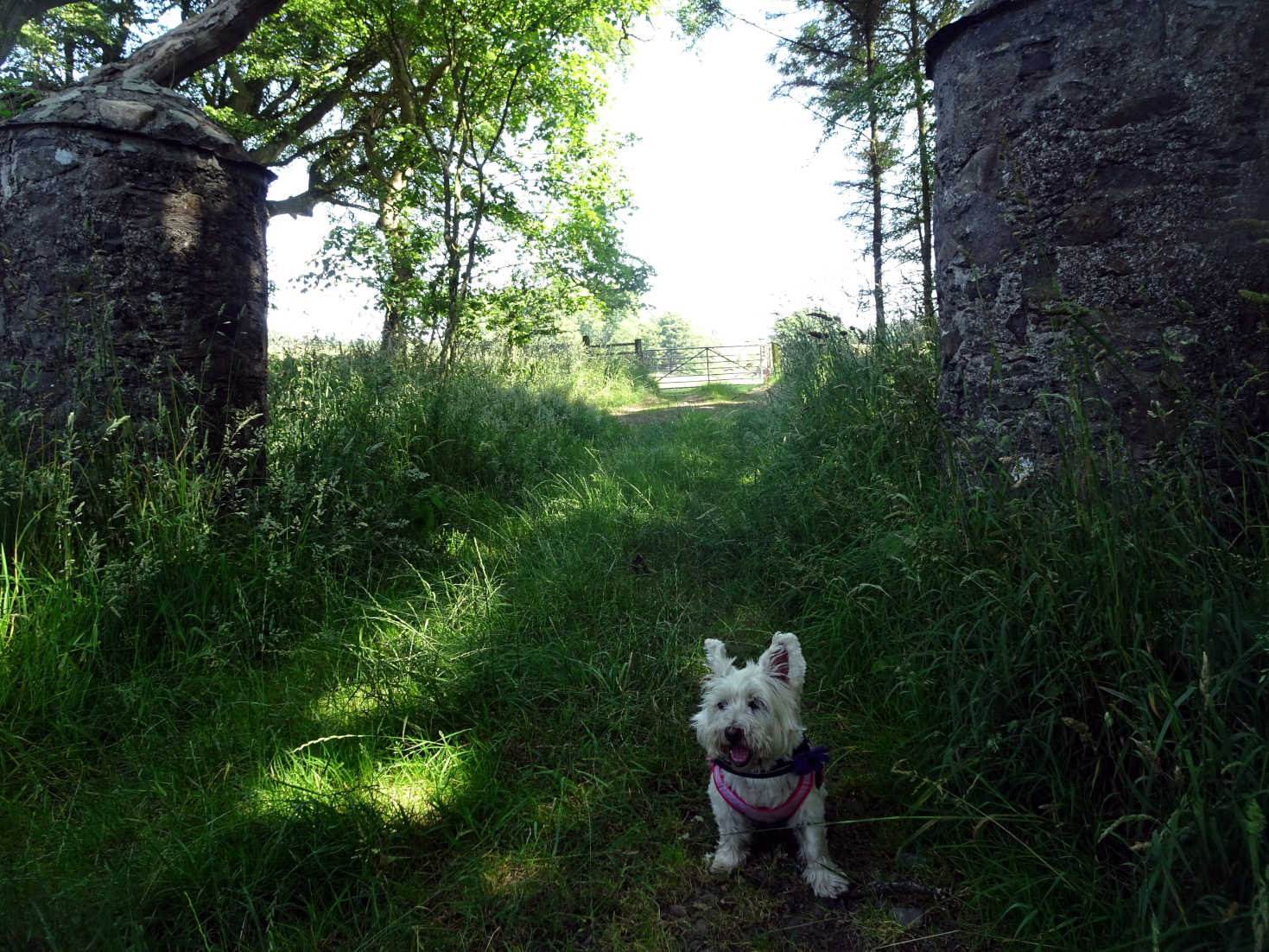 At some points the trees parted and you could see the farmland recently harvested.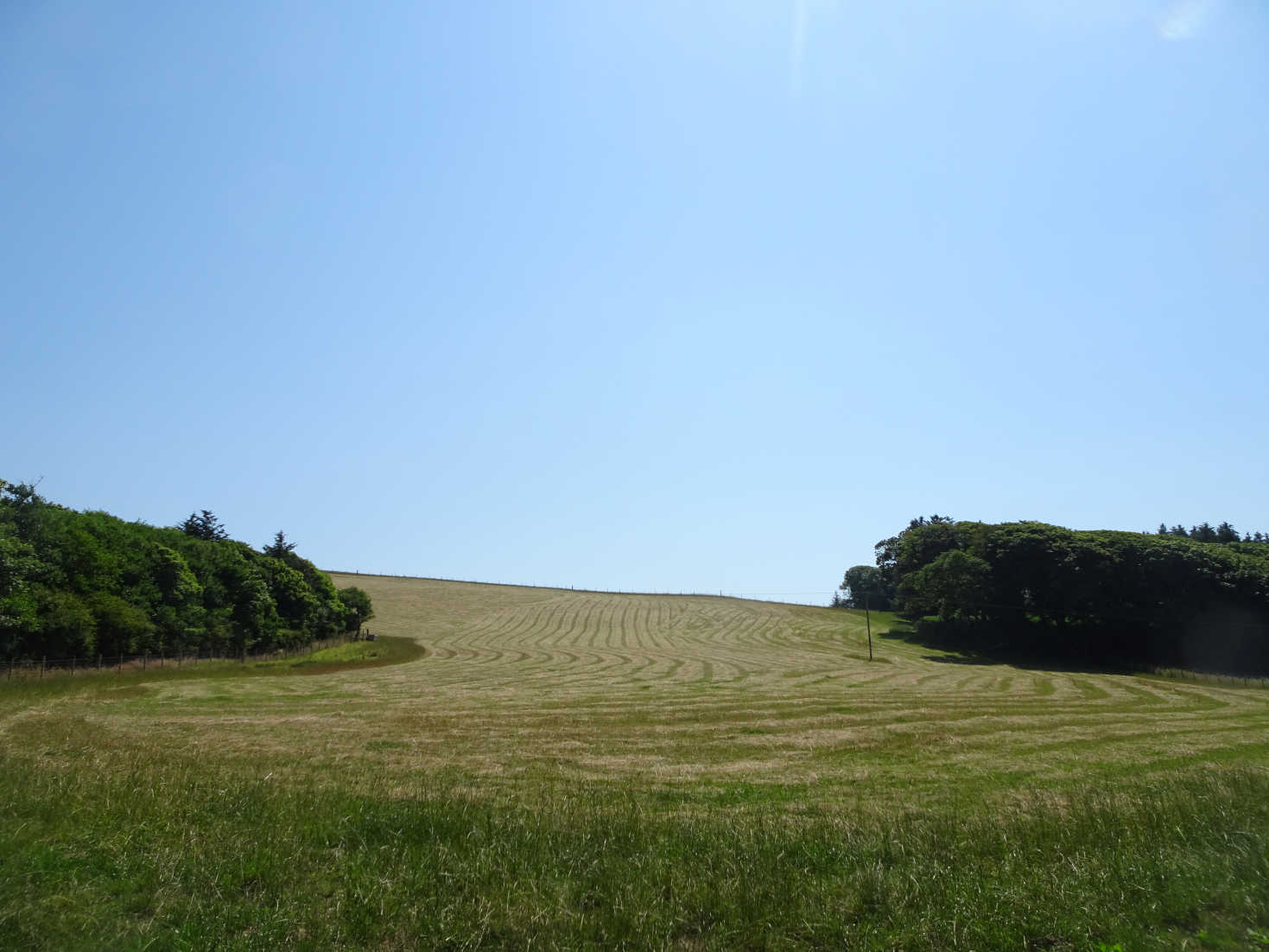 The forest gave way at the bottom of the glen and we came out at Port Mora where we went a few days ago. There were less peoplsees so I took the chance to cool down with a paddle.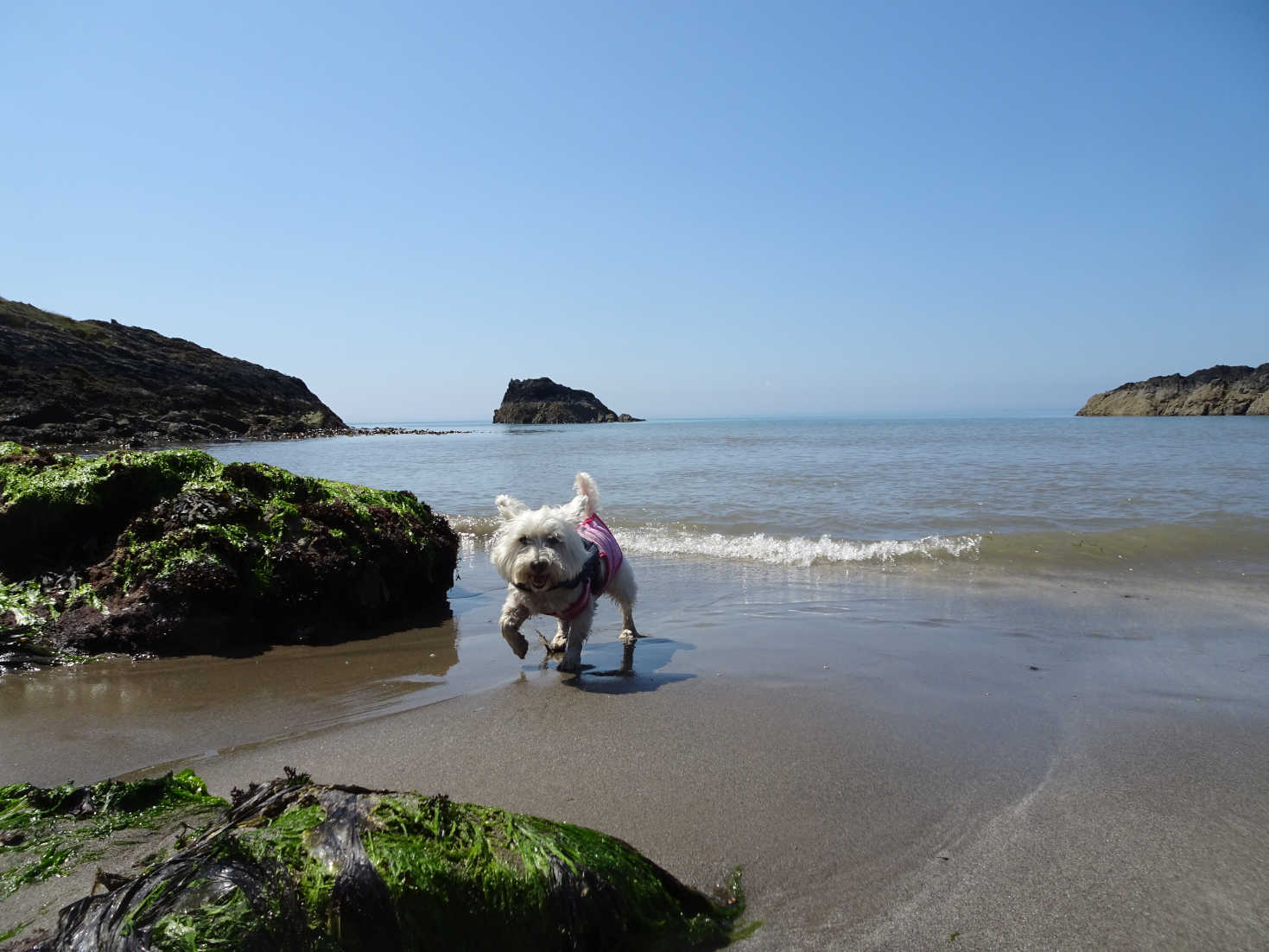 I was not the only one, the local peoplsee who told us which way to go was in the sea with his hat on to stop him from getting burned.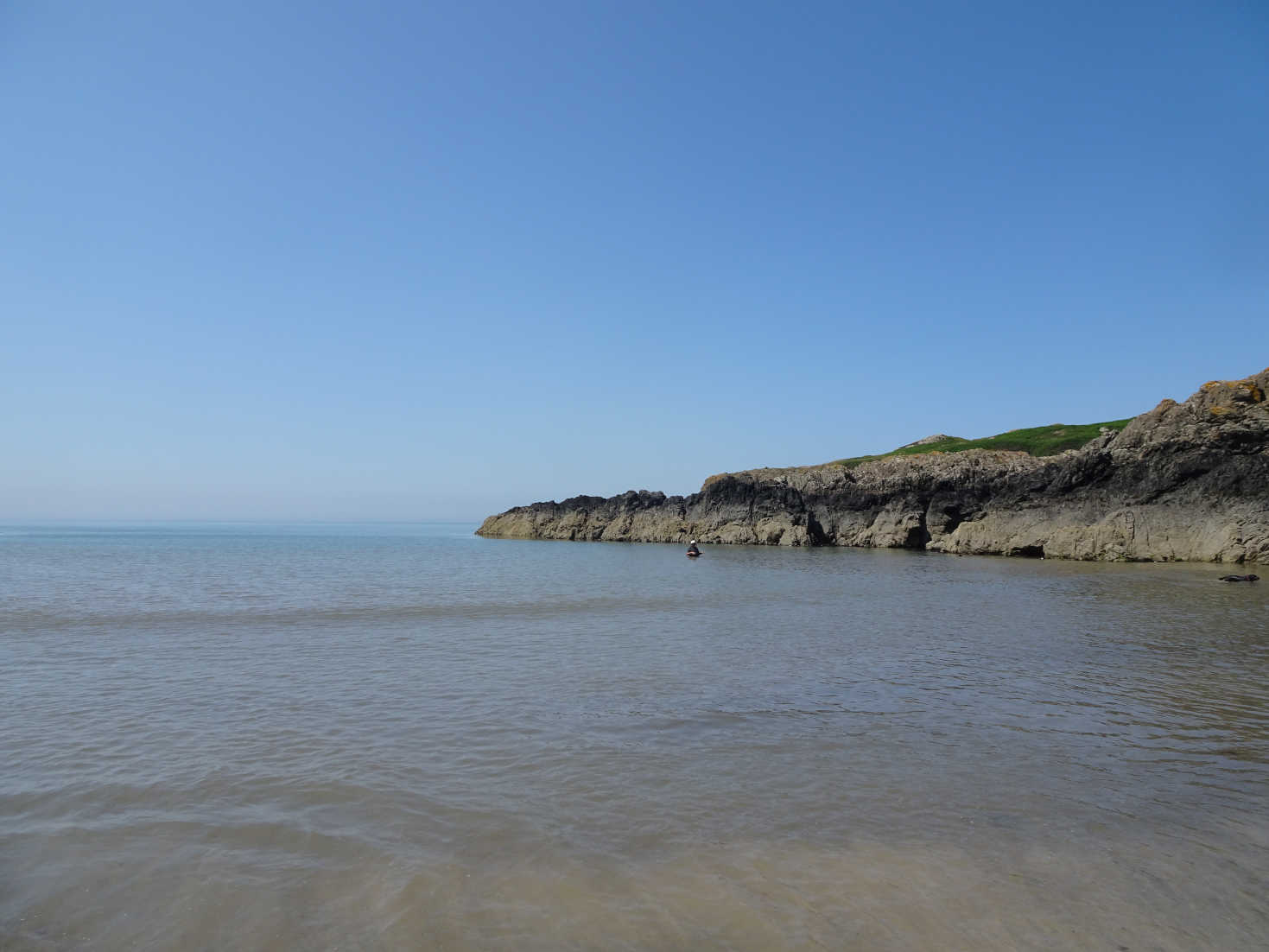 All cooled down It was time to head back.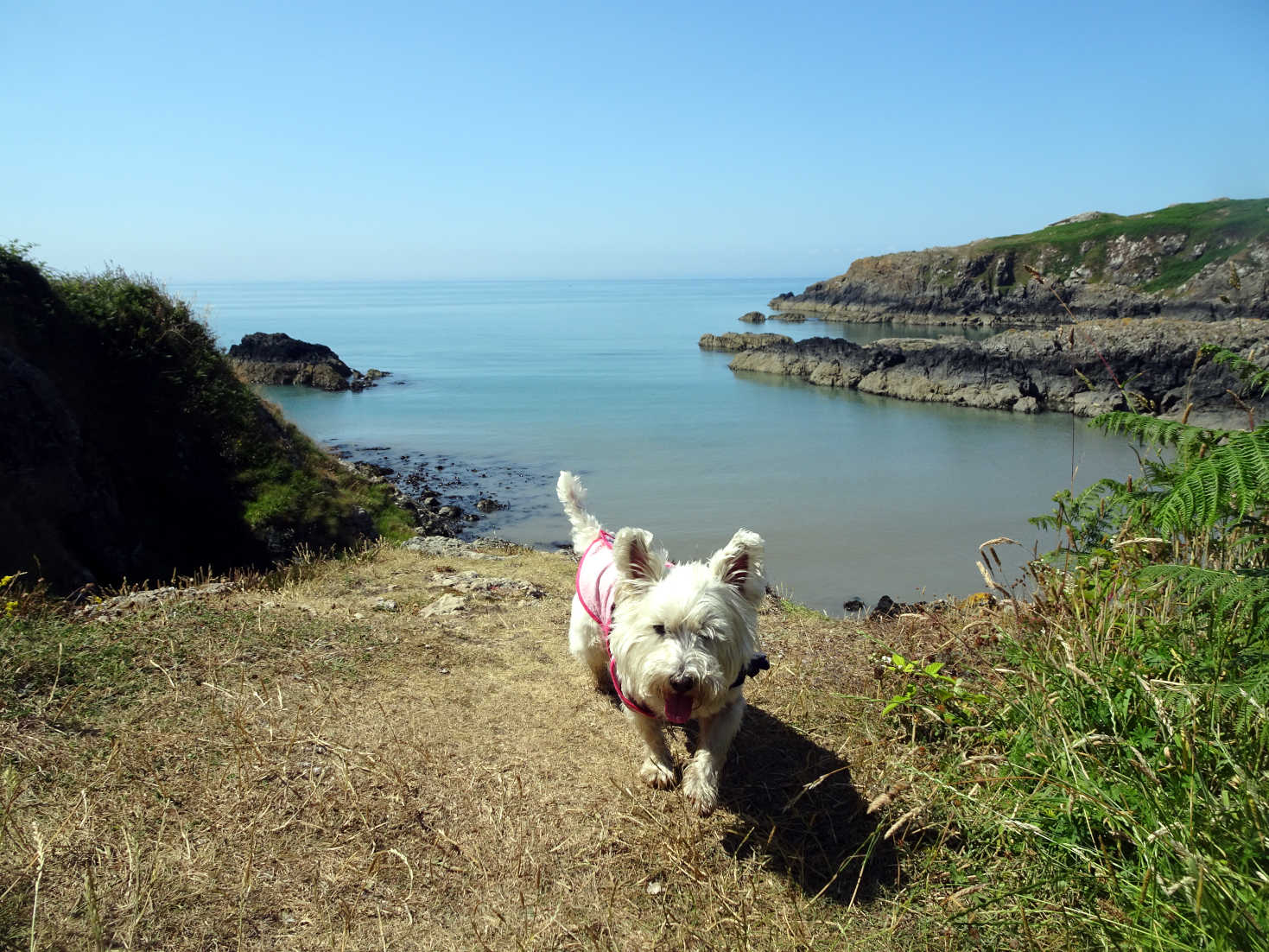 Dad had another bright idea, instead of going back through the port go back over the top of the village to save climbing the hill. As we made our way we ended up at the same place he asked directions earlier, result! No big hill to climb, good job because it was getting really hot and I was totally done in. The rest of the afternoon I spent under Betsy or in the shade. It was so hot dad put out the awning, first time since Italy!
As the evening came it cooled slightly, mum cancelled our dinner booking at the harbour and we got a table at The Galloway. Its funny how a big hill can change your dinner arrangements.