Last year I got a smart new leash when we were on holidays on The Isle of Harris. When we got back I got dad to make me a harness to go with it. Smart. Well coming back from Eyemouth in February we went into a funny place called Aero that made leather jackets. At first I stayed in the car but a nice lady said it was ok for me to come in and explore. I loved the smells and everyone made a fuss of me.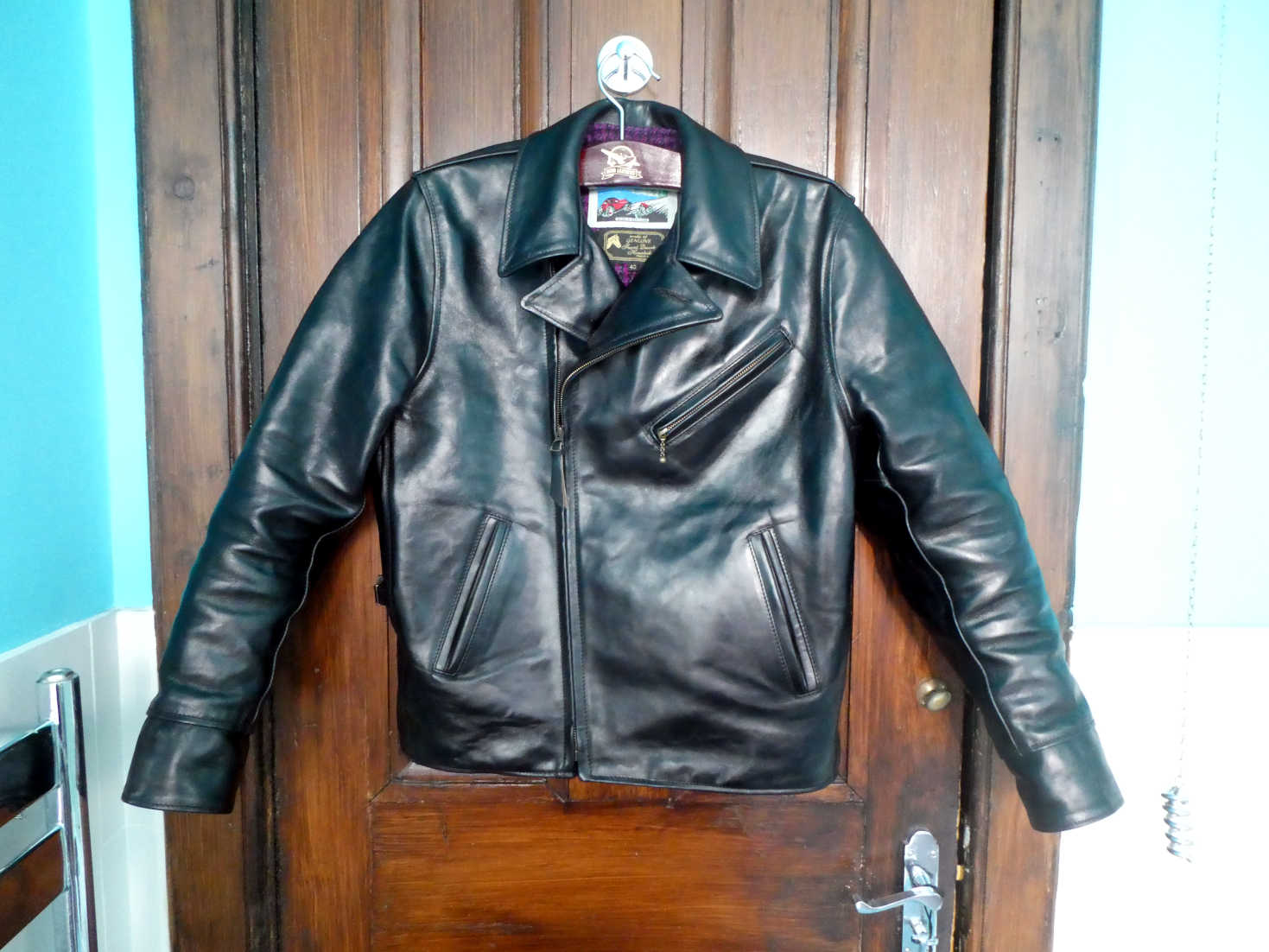 A couple of months later a big box arived at the house. Dad opened it and the nice smell filled the hall. Nice Jacket Dad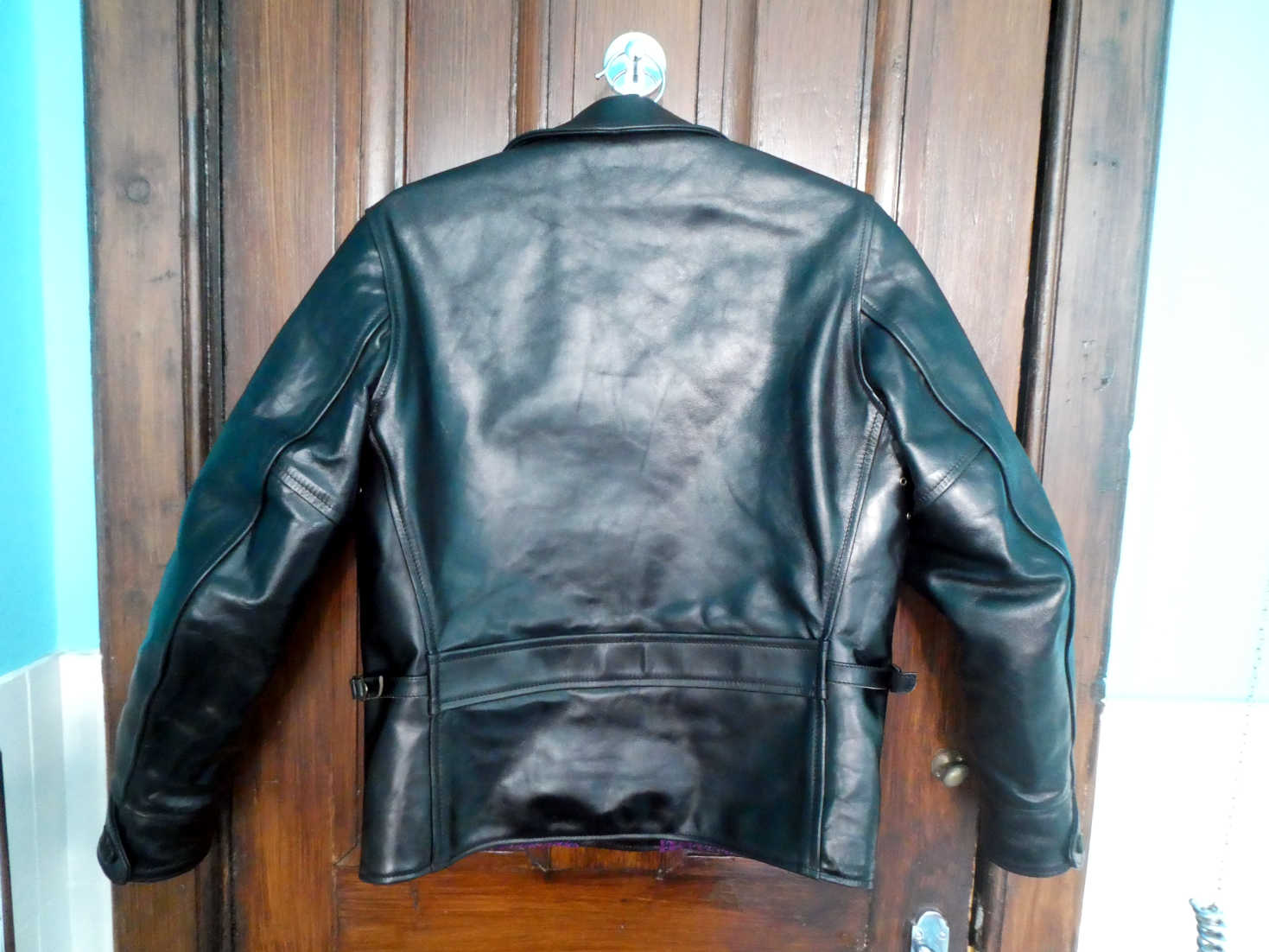 Inside a pocket was a lable that said a lady called morgan made it. She did a nice job dad the back looks good too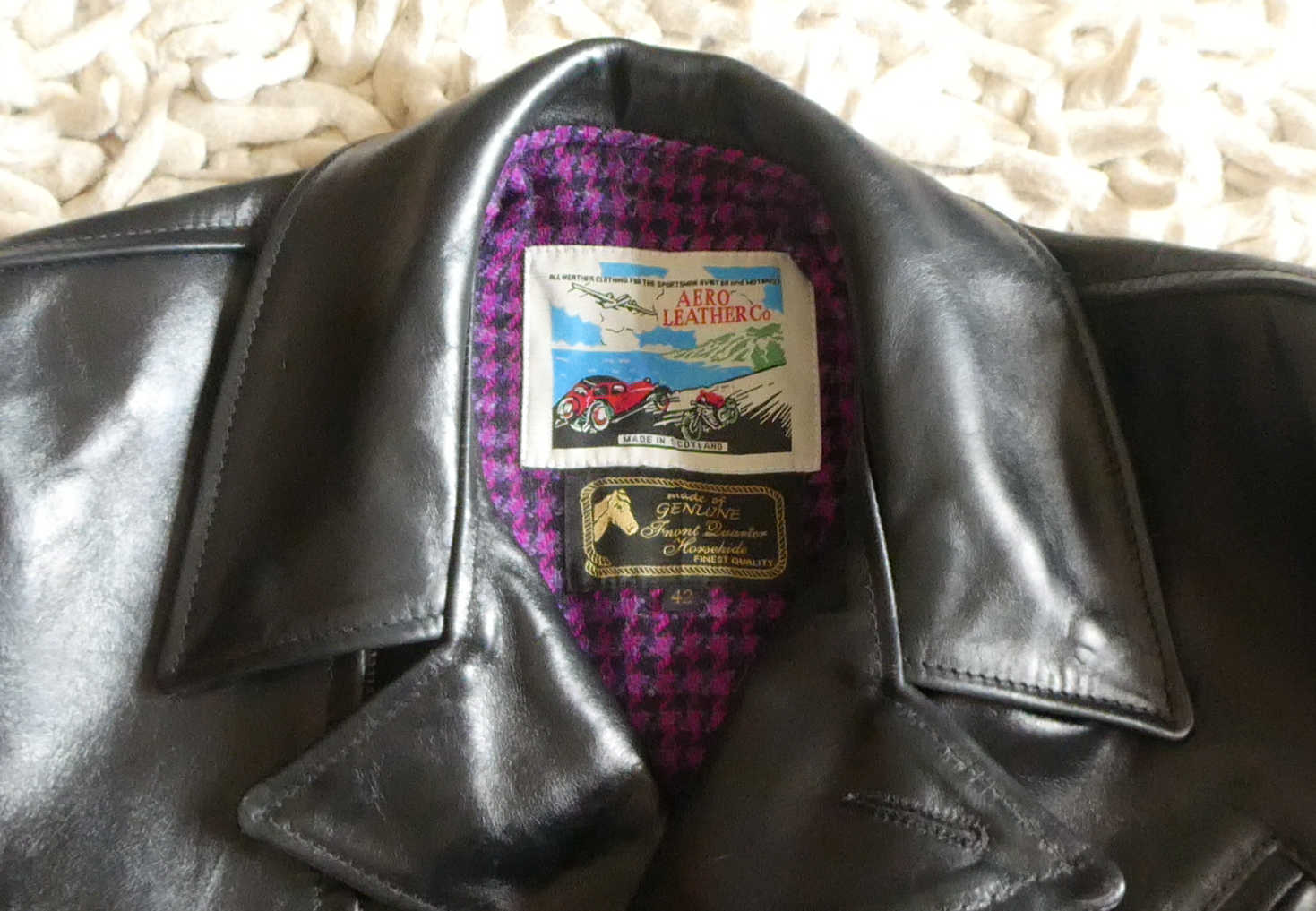 The Label is the same as the one on Mums Jacket but the pattern is different. Hold on, I recognise that pattern!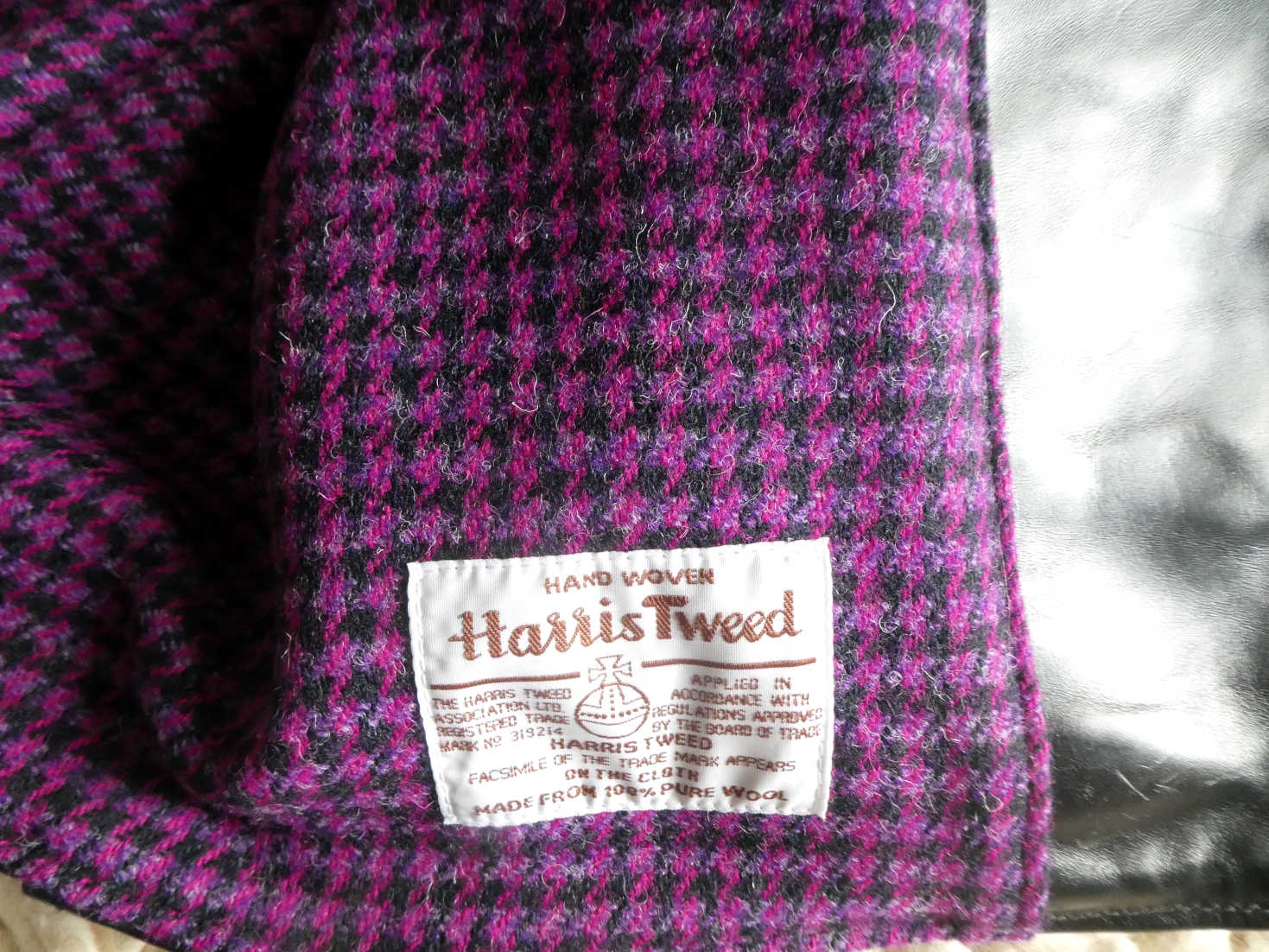 That is the exact same as my leash and harness. Dad you are pure copycat!