After a week of having to wear nasty equifleece every time I go finally the sky has stopped sobbing so much and I have made it out with just harness. I'm still wearing my black collar because of the bang bangs, It makes them not so scary. This is a very scary time of the year, Halloween and bang bang nights are not good for Poppys. Its not always scary, on Halloween we went to the West End for a wee change and get some new smells. It was a bit of a faff getting there because all of the world leaders are in Glasgow for a bleather at COP26. All the normal roads are closed so we had to use some roads I have never seen before. As we explored I found a funny house with lots of stuff outside it.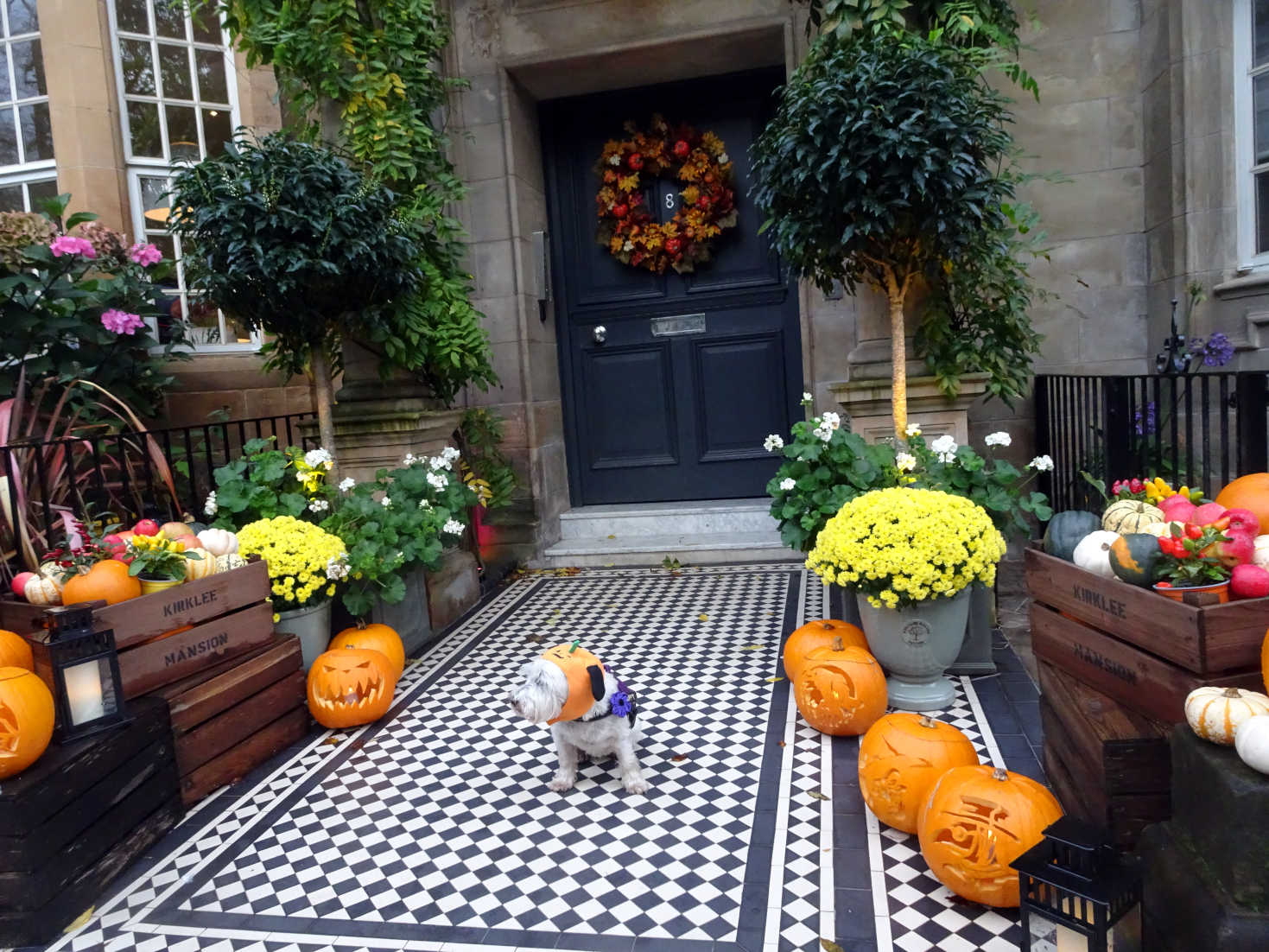 The door of the house opened and a peoplesee talked to mum and dad. His partner comes from America and they give Halloweens laldy over there.
Being camouflaged, I went for a good sniff around, the big orange things smelled like the coffee dad has started to drink.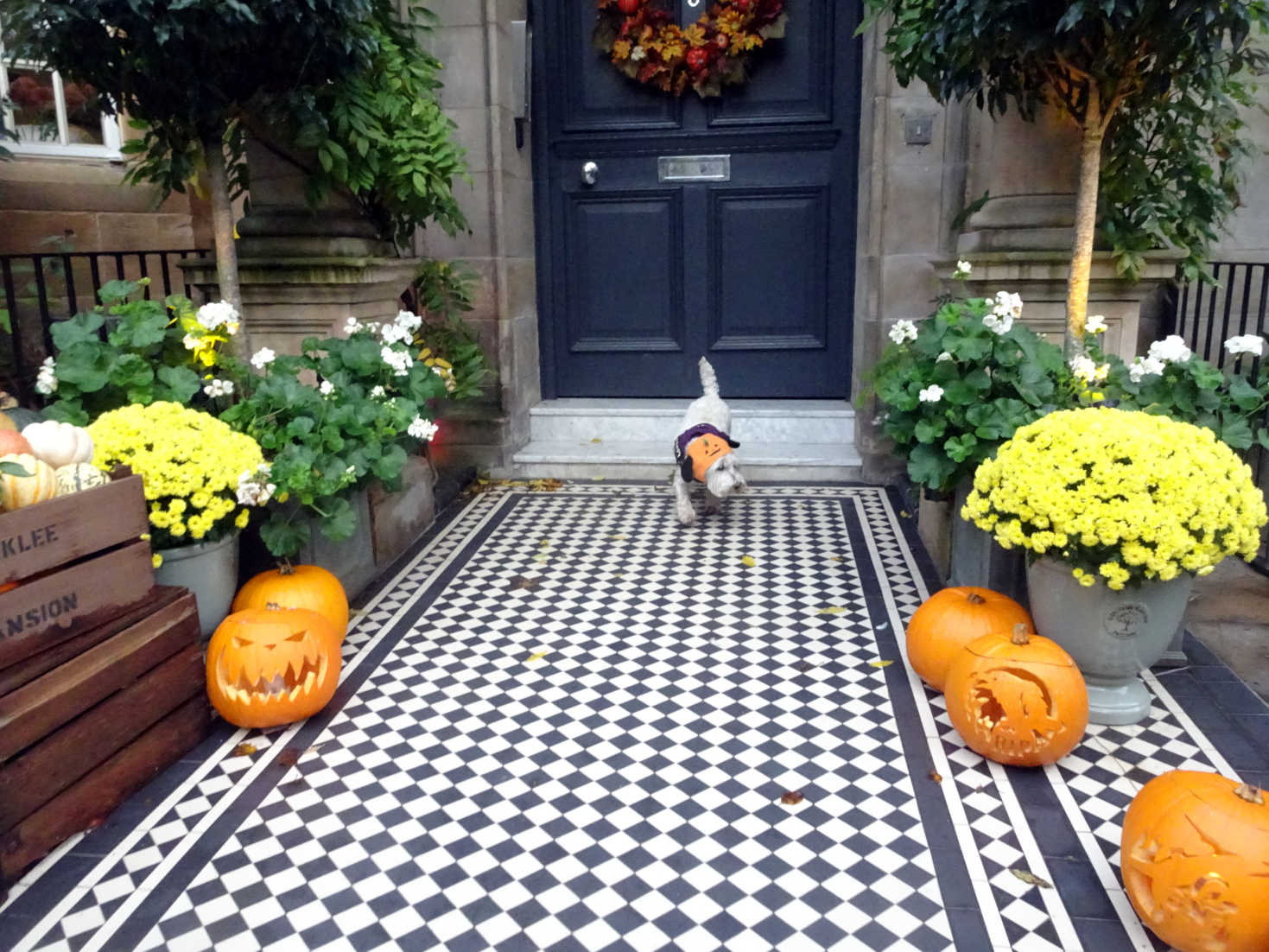 As we plodded back to Mini I met a huge big Yorkie. I have never seen a yorkie that big. I introduced myself, he was quite posh, just like his mum. She had a poppy along time ago, she must have liked me because she gave me lots of compliments.
As the week went on the bank bangs got worse. One night me and dad had to take mum into town. Again because of COPS26 things were different but when we went back to get her town was quiet. Dad, how come all roads shut? "Because of Extinction Rebellion" said dad. Mmmm, so where are these Extinction Rebellion Peoplesees. "No idea Poppy"
The days got colder and dryer. All the excitement in the city did not travel the mile my house. As the peoplesees at COPS talked and talked, I found it better to relax in the day because you don't get bang bangs in the day.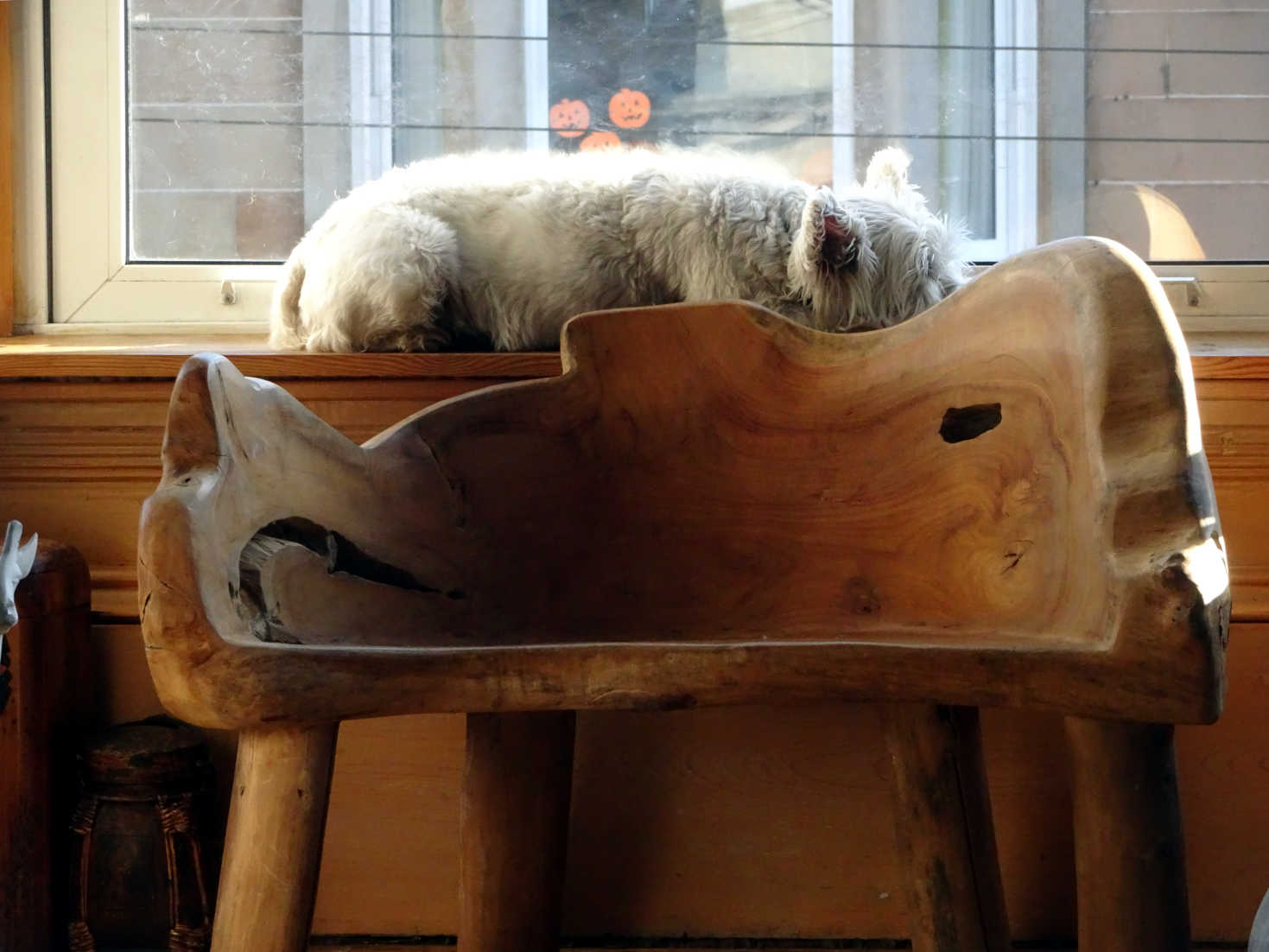 On Bang Bang day the sleekit Squirrlsees had the nerve to come into my garden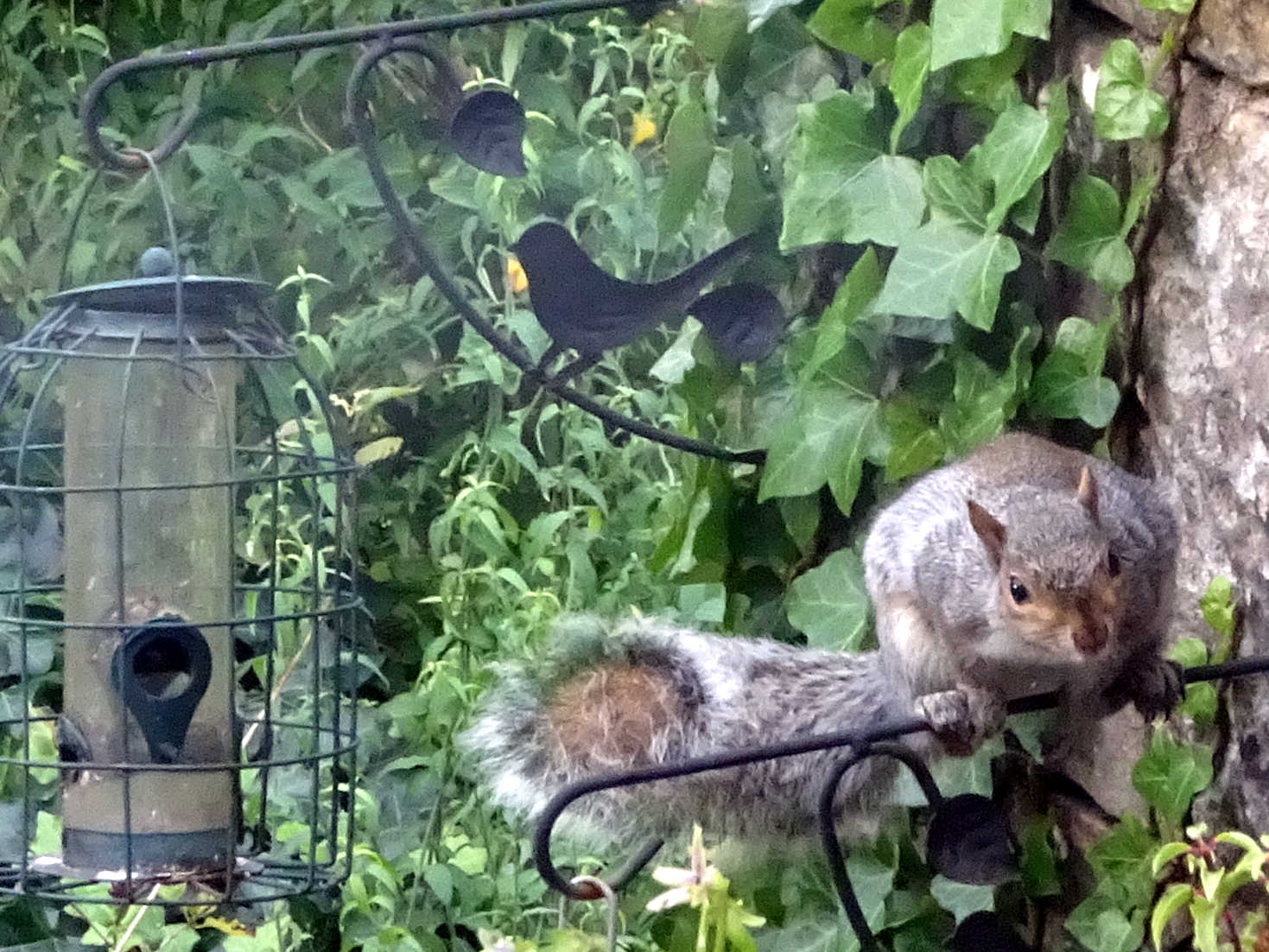 Don't worry dad I'll get him, I dived through poppy flap and chased him down the stairs, he ran across the garden. I was on his tail as he darted onto the cobbles, nearly got him, nearly got him, RATS, he made it to the tree, next time.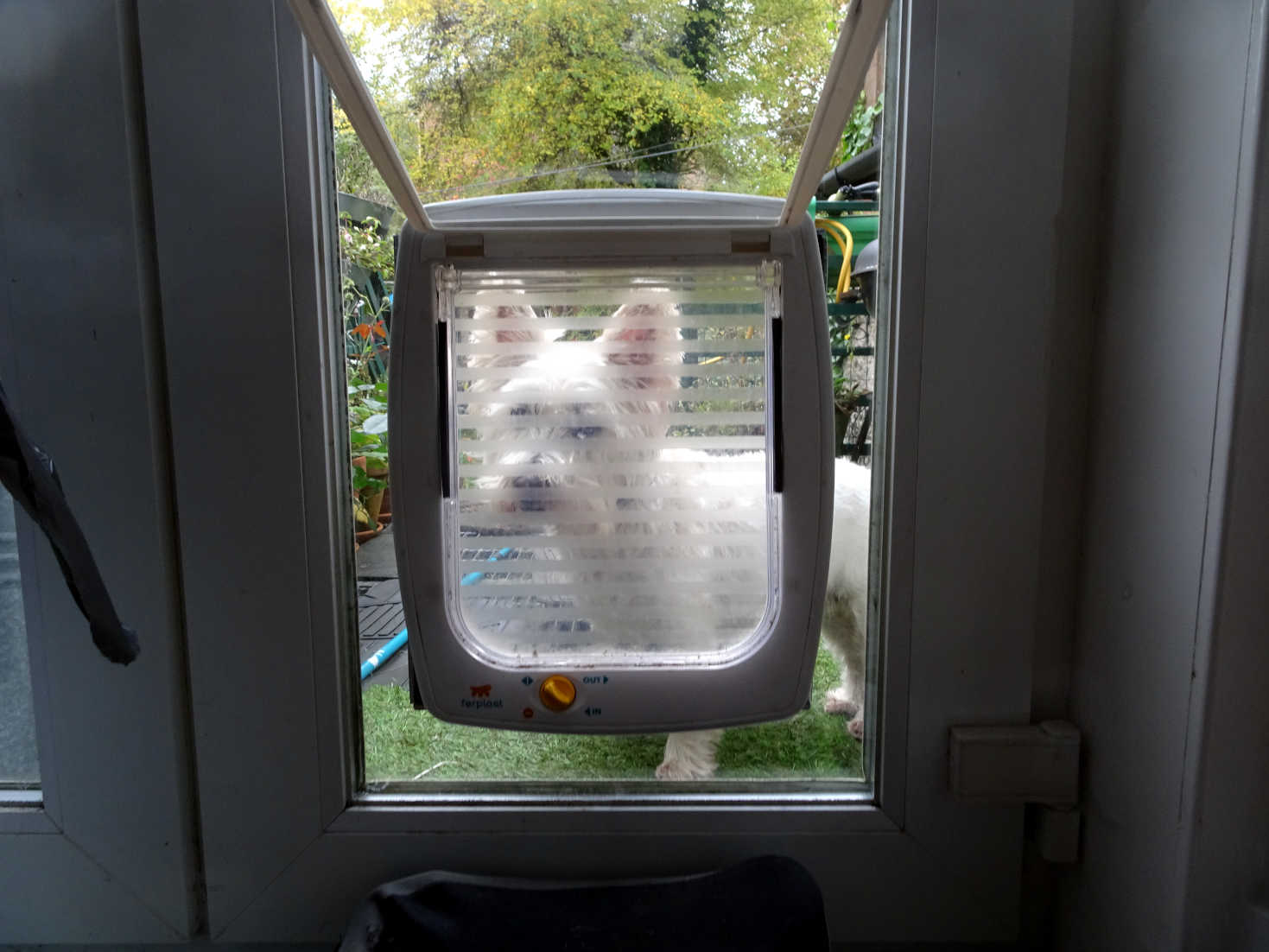 Mum came home early. What's up mum, "We are going into the country to get some peace and quite Poppy" said mum "We are going to The Woods campsite near Alloa" Oh, OK. We piled into Betsy and in an hour we were there. Trying to get Betsy a place to rest was not easy, round and round she went in the pitch black, we couldn't see a thing, eventually she found a spot. Camp setup we cozied in for the night, that's when it all kicked off. BANG, BANG, BANG. I don't like this dad. BANG! Dad make it go away I'm frightened. BANG! BANG! BANG! I started to shake, mum picked me up and gave me hugs, BANG! I shook and shook and shook. I was shaking so much I could hardly stand, all the shaking was making me gasp for breath, Make it go away. BANG! Dad put the Telly up full blast and put a radio on, it helped a bit but I could still hear them.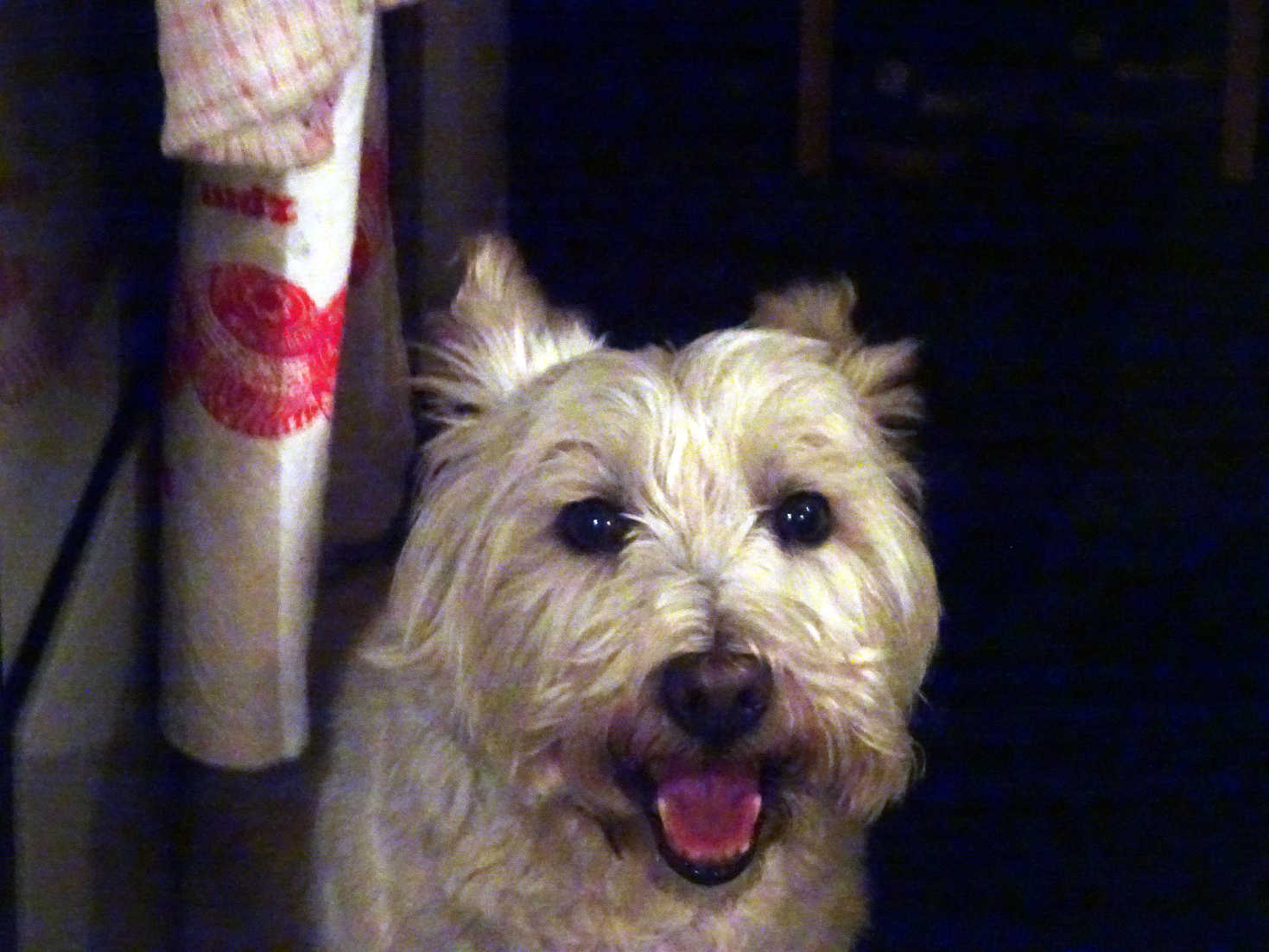 After midnight they started to stop, dad took me out for a walk. I was so glad they stopped.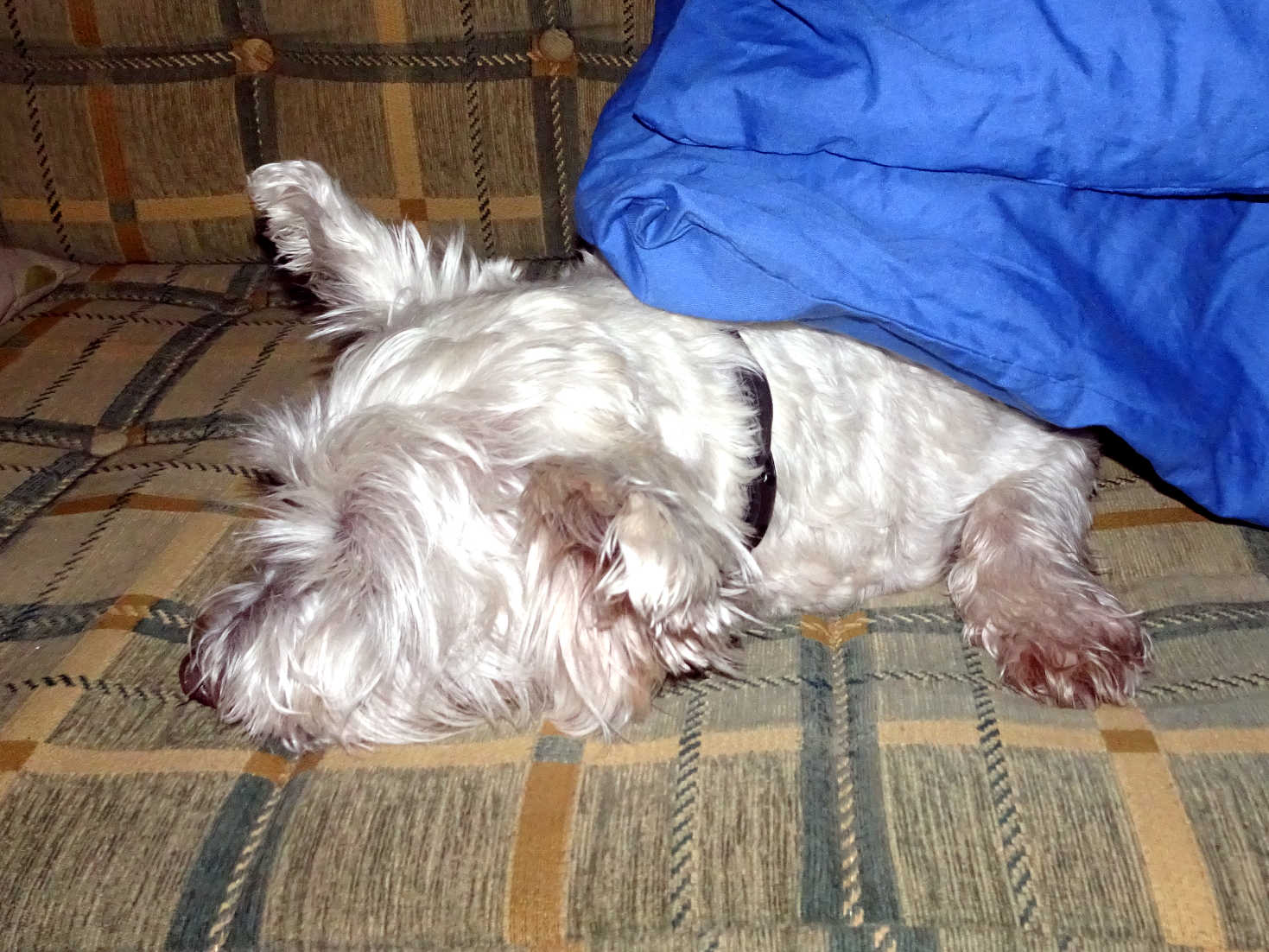 Next morning mum and dad agreed coming here was not such a great idea. So we packed up and Betsy took us home.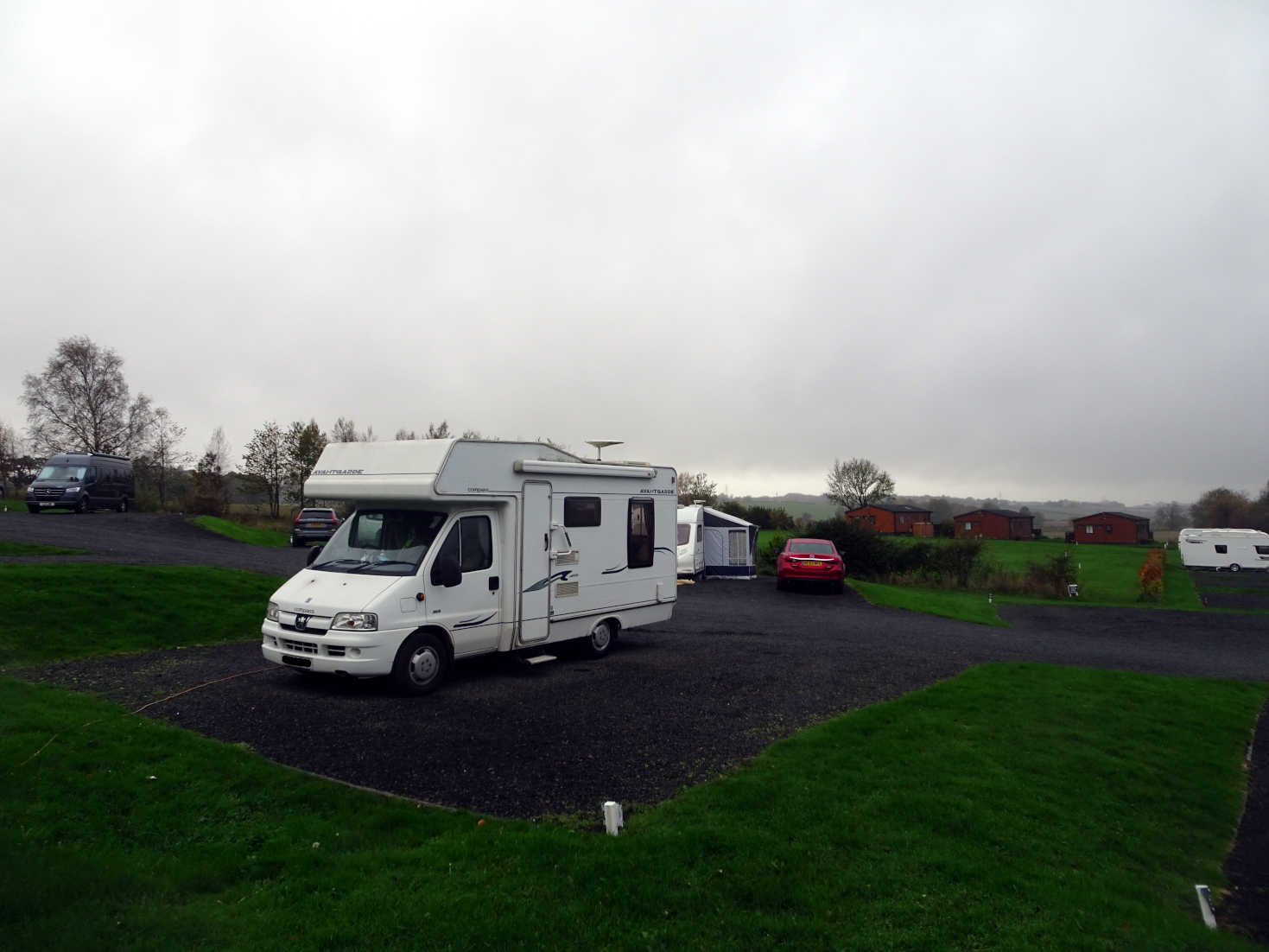 The sky was crying almost all the way home but I was so happy to be back. As mum packed away the supplies from Betsy I noticed a whole carrot on the floor. Well if its on the floor its mine, that's the law.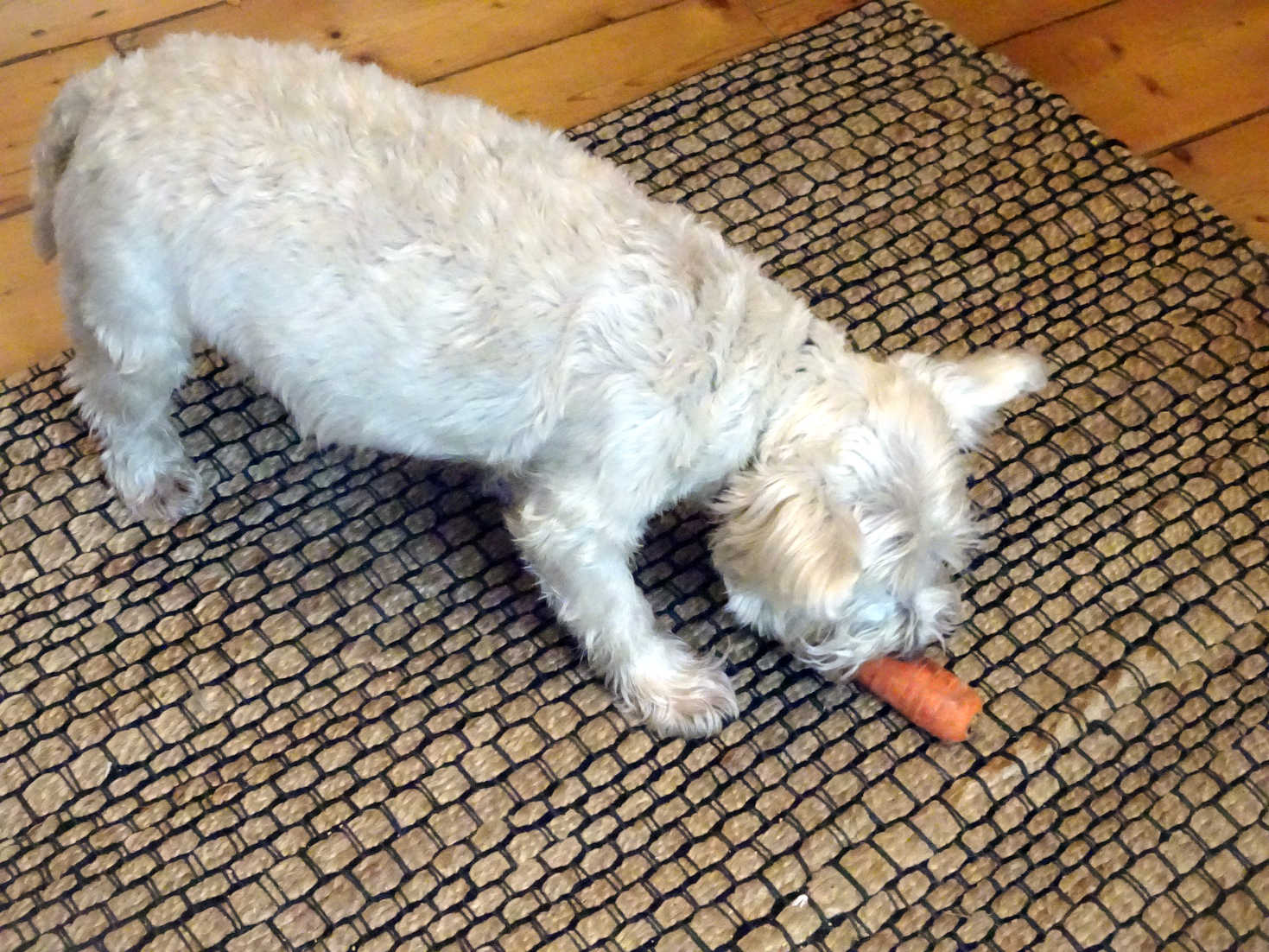 As night came mum put classical music on in the kitchen and the dinning room. Odd mum doesn't like classical music. In the living room dad had the curtains shut and turned the telly box up really loud. I thought I could hear bang bangs but I wasn't sure. I went through to the dining room and lay under the table just in case.
Next morning it was still sunny so we went to Pollock Park for a change.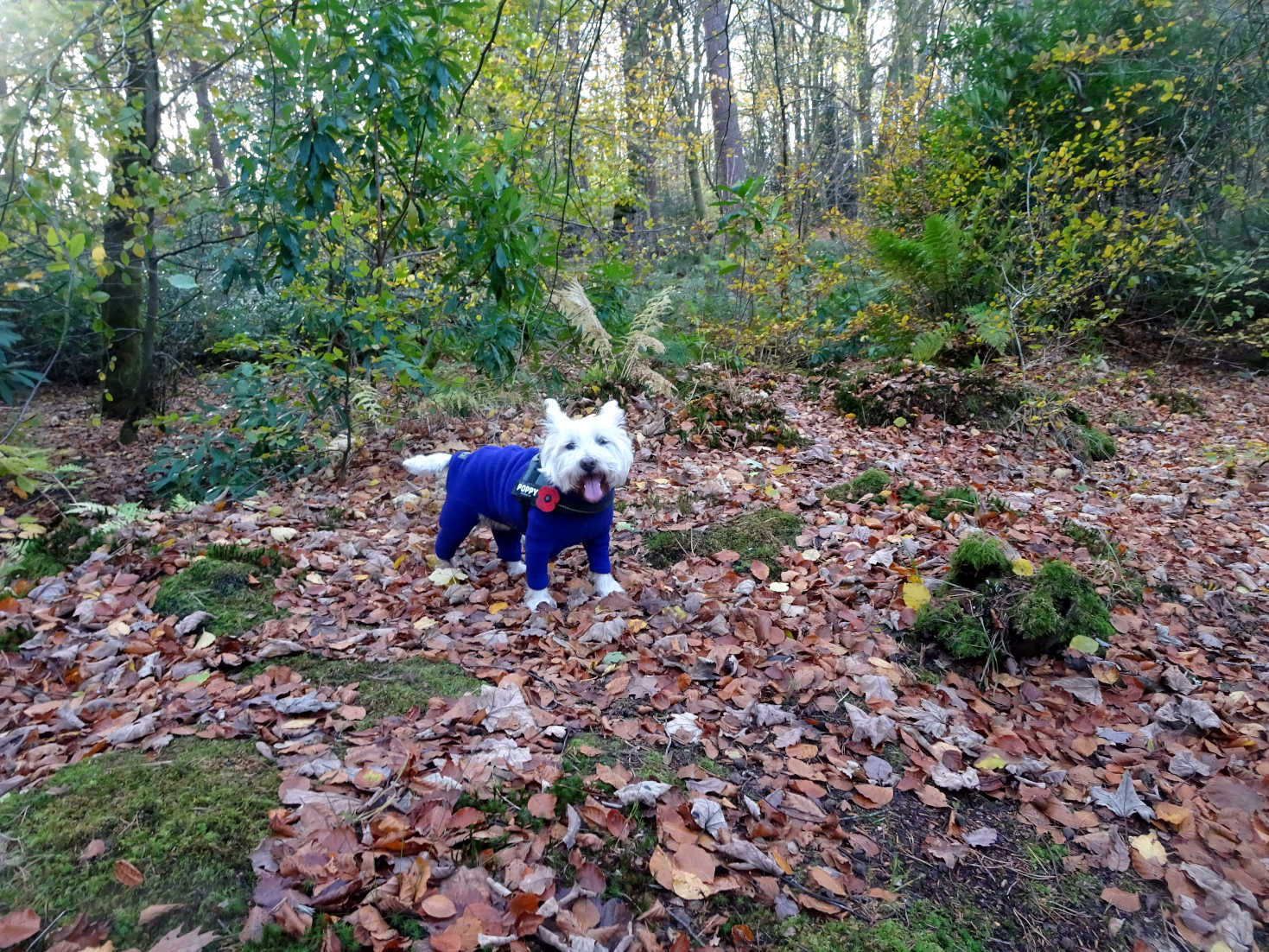 Pollock Park is very big. So big it would take hours to walk round. As soon as you go into the park you are surrounded with trees. Poppys likes pollock park, lots of smells.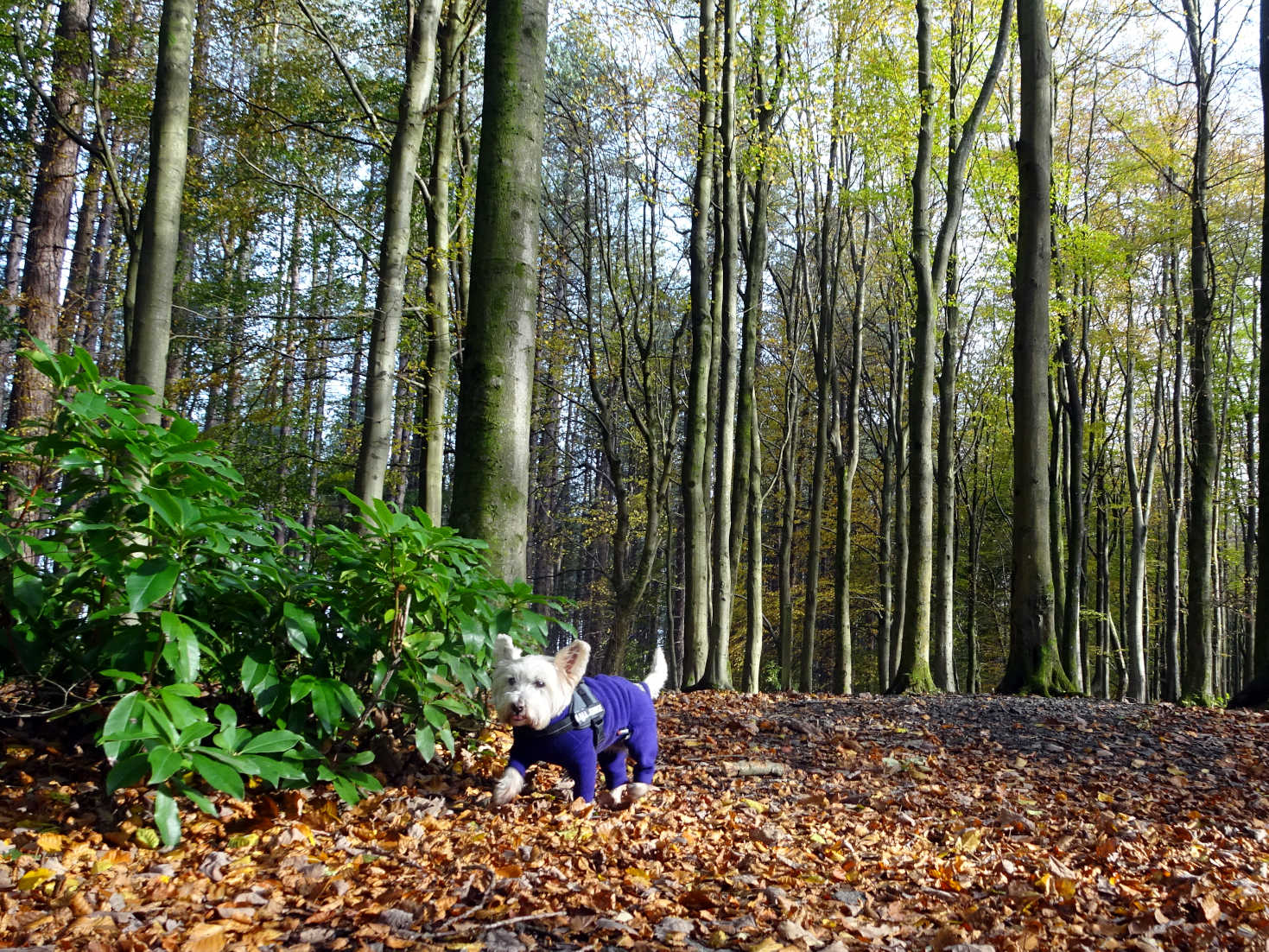 Poppys also love to climb, rocks are best but fallen trees are also lots of fun.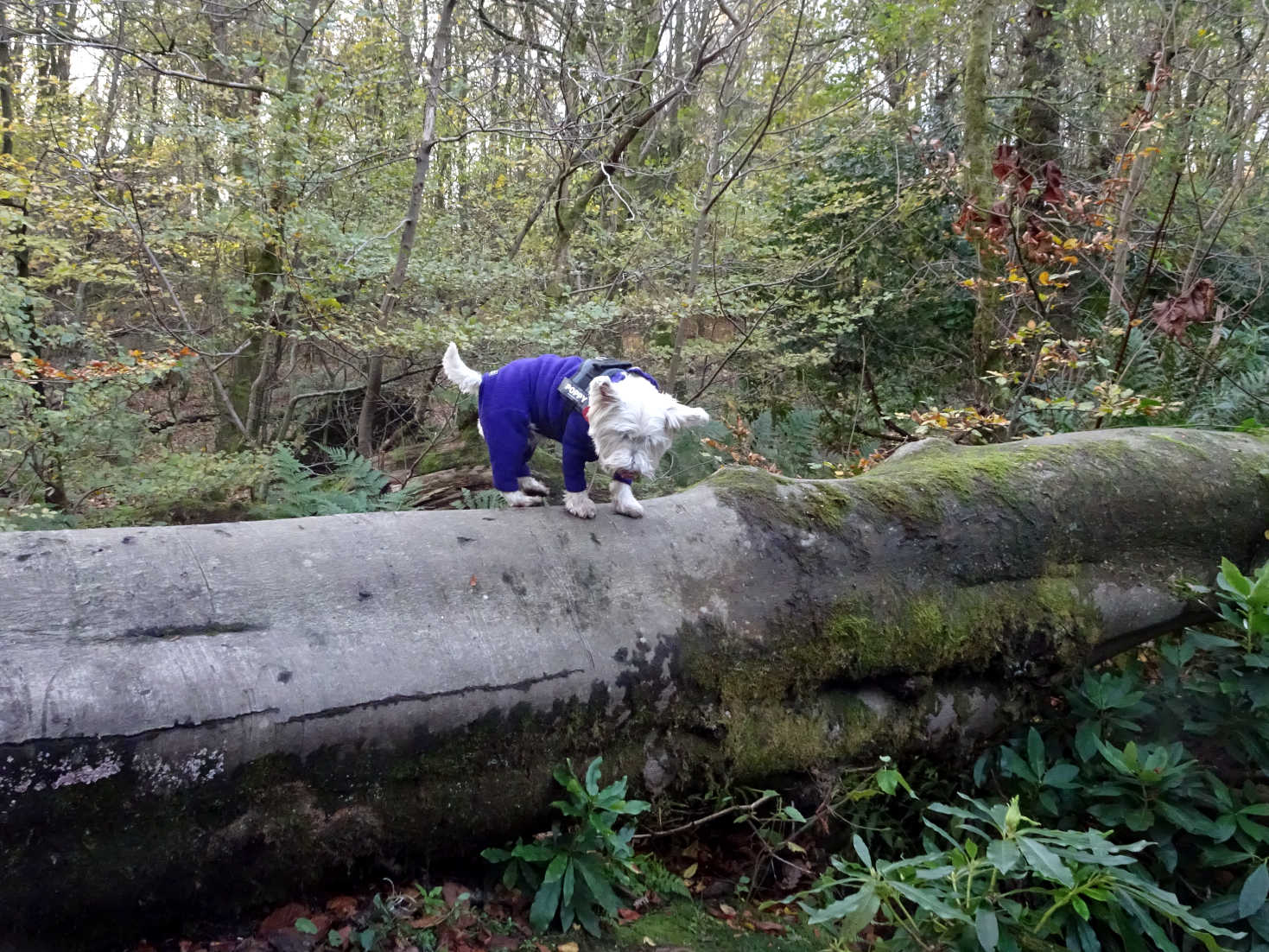 What's a park without ball? BALL BALL BALL!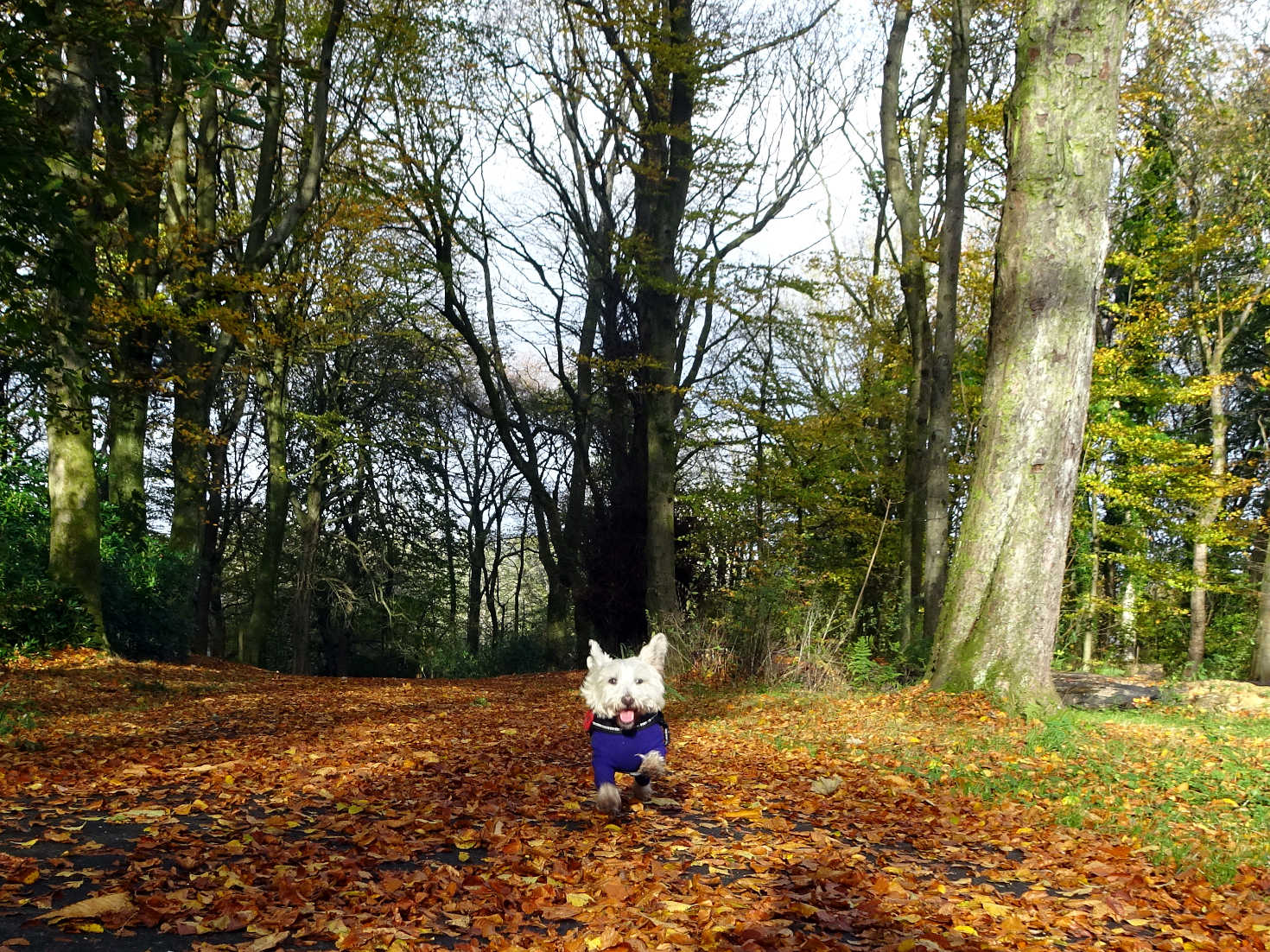 Back home I was helping dad put cobbles into the round when grampa came over to watch the football. It was dark when the game ended, dad took me out on patrol. No Bang Bangs, good. When we got back mum had the classical music on again, Mabey classical musics chase away the bang bangs.