Another weekend has come and another chance of adventure. I knew we were not going to home park today because when we left the house we all jumped into mini. Where we go? Pollocks park? Mini never took us to Pollocks park, she took us over the river. When she stopped, I jumped out, sniff, sniff, not been here before, sniff, sniff, I know that smell…Swansees. Hurry up mum lets go chase the swansees. "No Poppy stay away from the swans" said dad, spoilysport. We followed the big path and got to play ball.
I met a few puppys as we walked round. Dad was happy as there were very few peoplsees in the park. Bit different from home park dad. This park was much smaller than home park but it had a beach!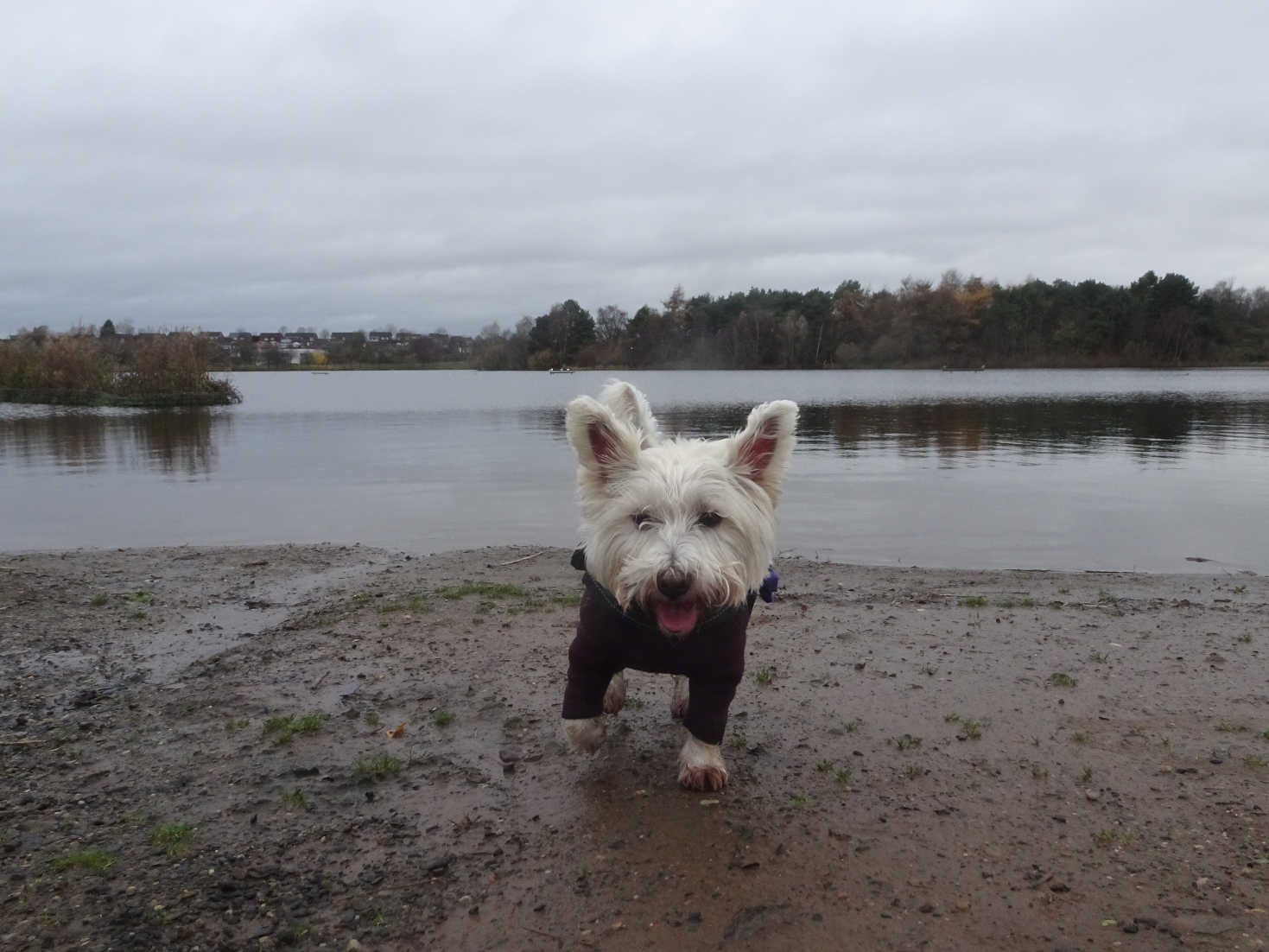 One thing confused me, there were lots of funny sheds all round the loch. They didn't have seats in them. Dad what they for? "To keep you dry when it rains Poppy" mmmm So Hoggansfield peoplsees not got good coats? I wouldn't stay under them they smell funny.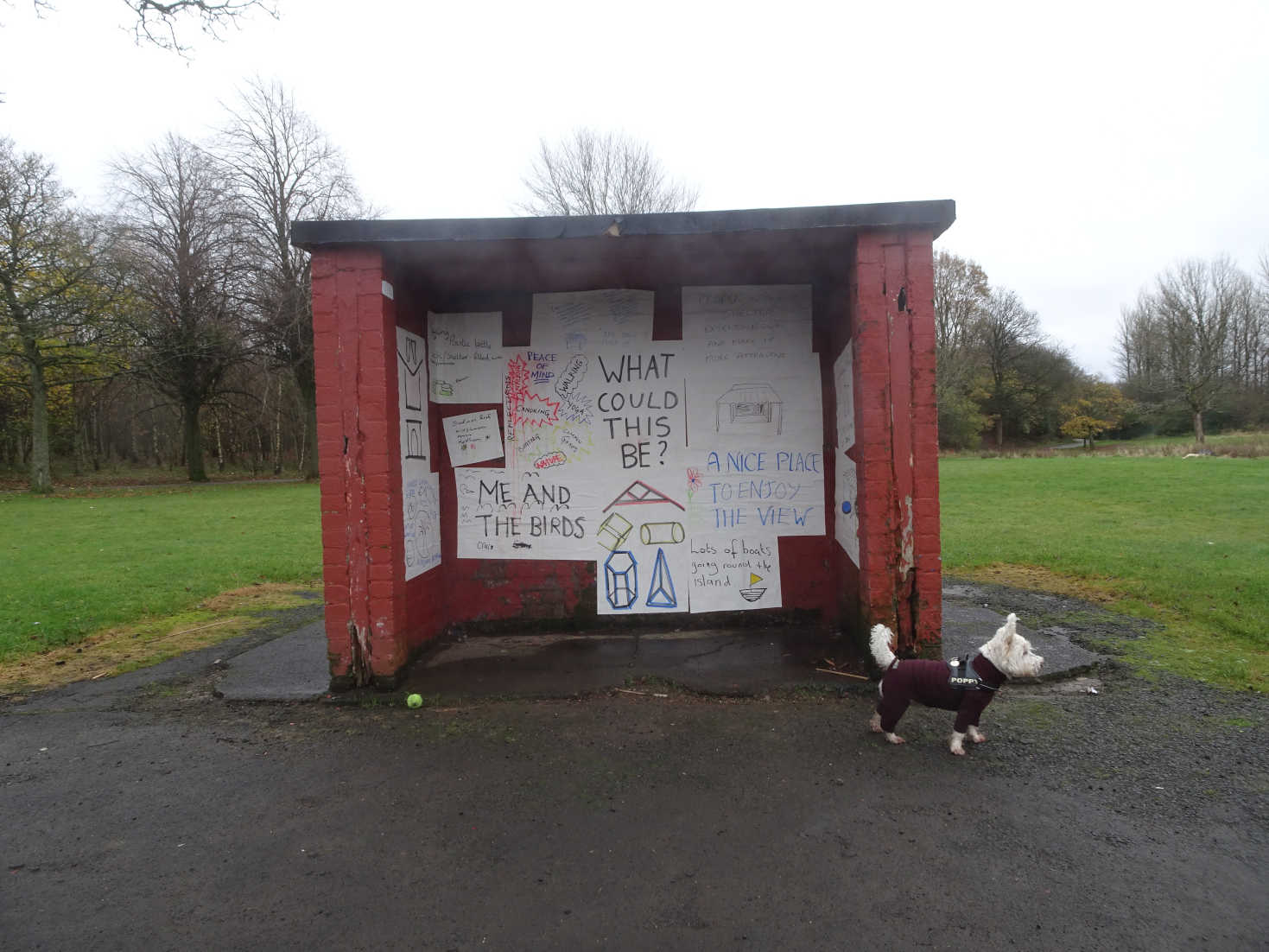 Further along I gave mum and dad a big fright. Poppys love to climb and love to jump on to walls. I saw the wall and ran towards it, "No Poppy" screamed mum, too late I was flying through the air. Mum shouldn't have worried I landed it perfectly. Galus Alice me.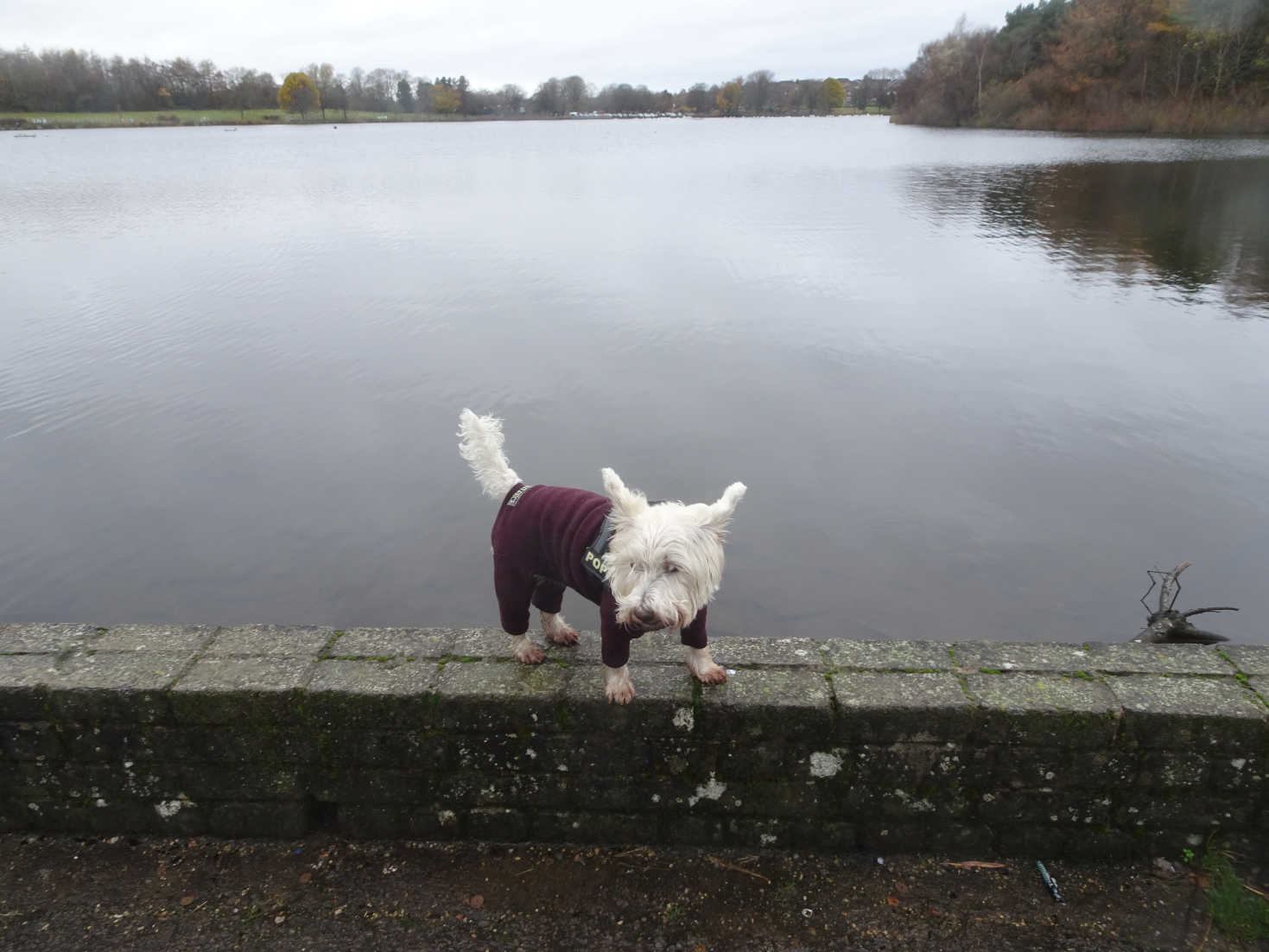 We sauntered past the little island where I met a poodle that had a big saucer collar on him, He was an old man of 14 and he was enjoying his walk round the park, good on him.
Its not a big park but it was a nice walk, lots of nice smells and plenty of places to run about daft.