Today we don't know what to do so best decide on the beach.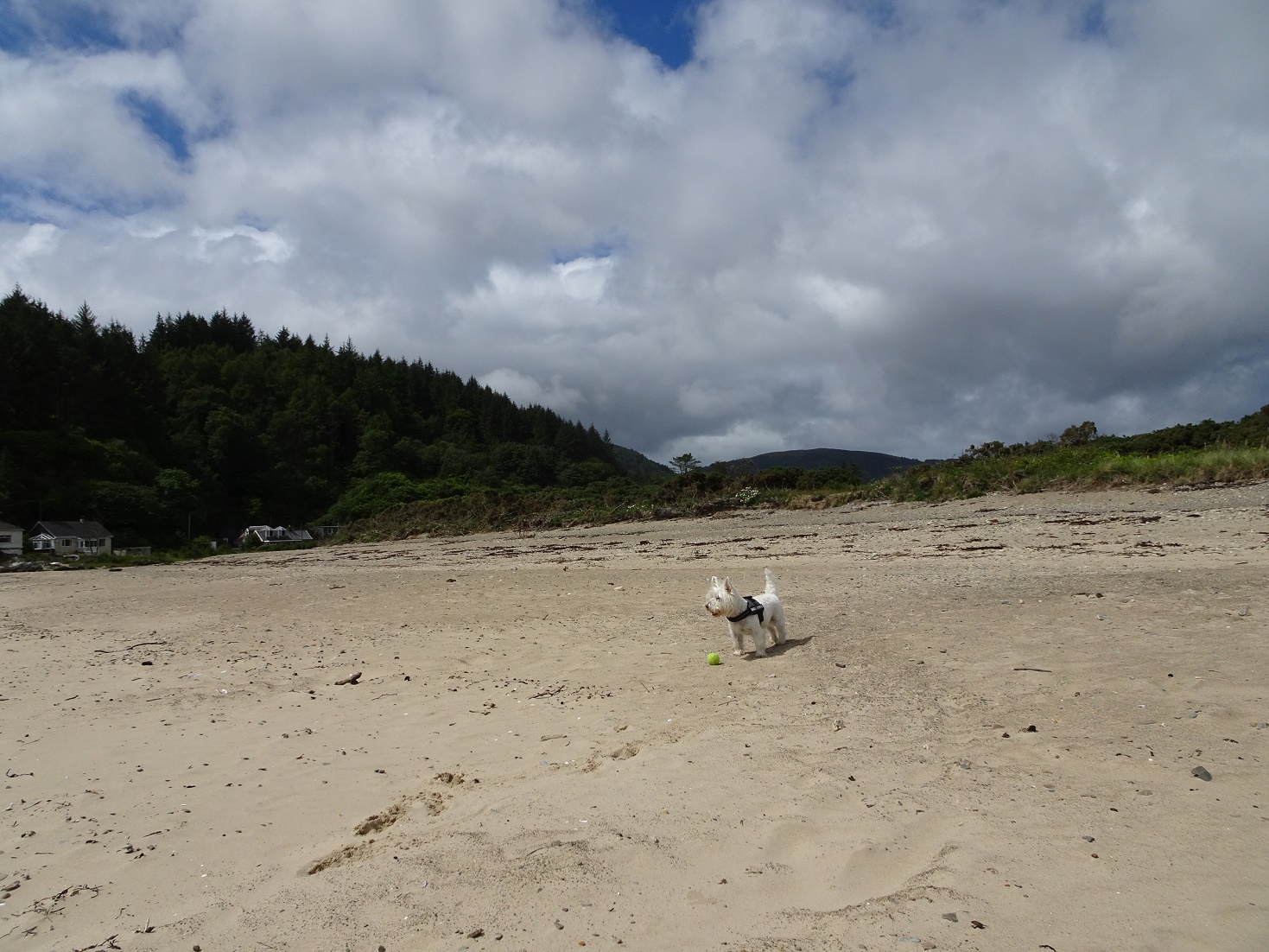 After a game of ball we explored the other side of the beach. The beach came to an end when it ran into Carradale water. The river was not wide but it was deep and fast flowing. How can we cross it dad?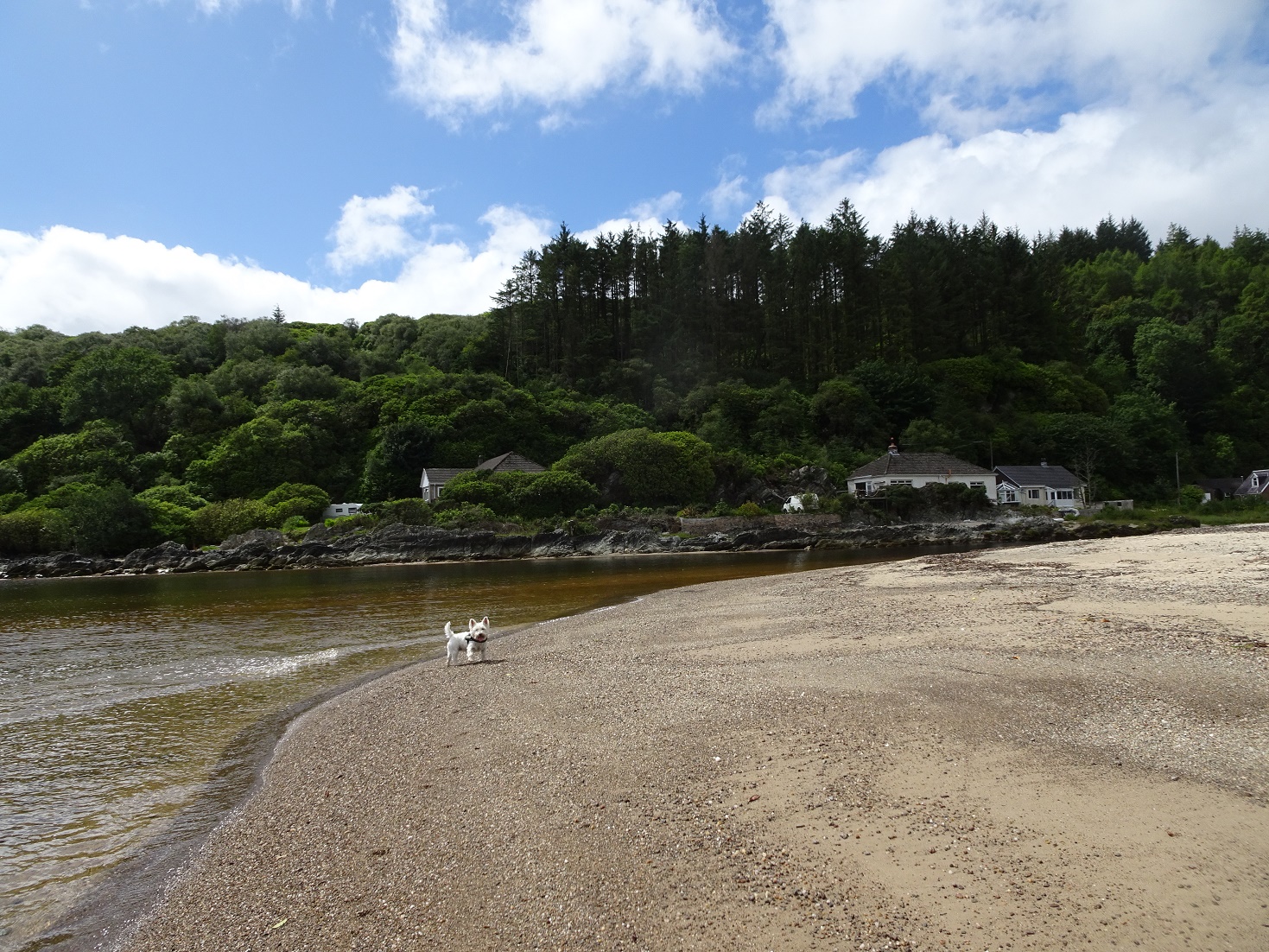 We explored the banks but could not find a way through so we tried further inland only to be faced with a marsh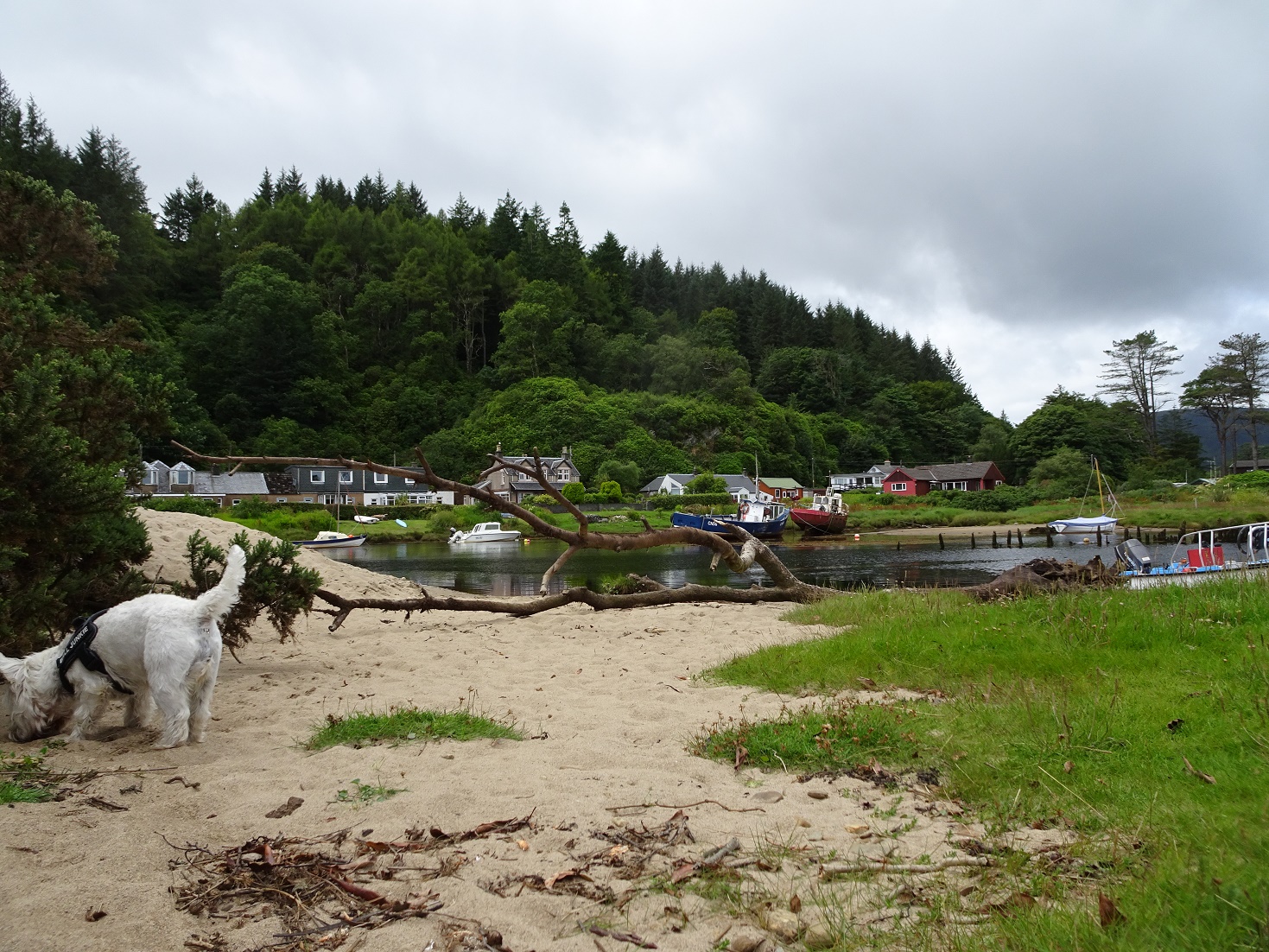 Heading back from the beach an old couple from Campbelltown stopped for a chat. They told us the walk to Waterfoot was nicer than that to Torridale, Waterfoot it is then. Back through the camp then.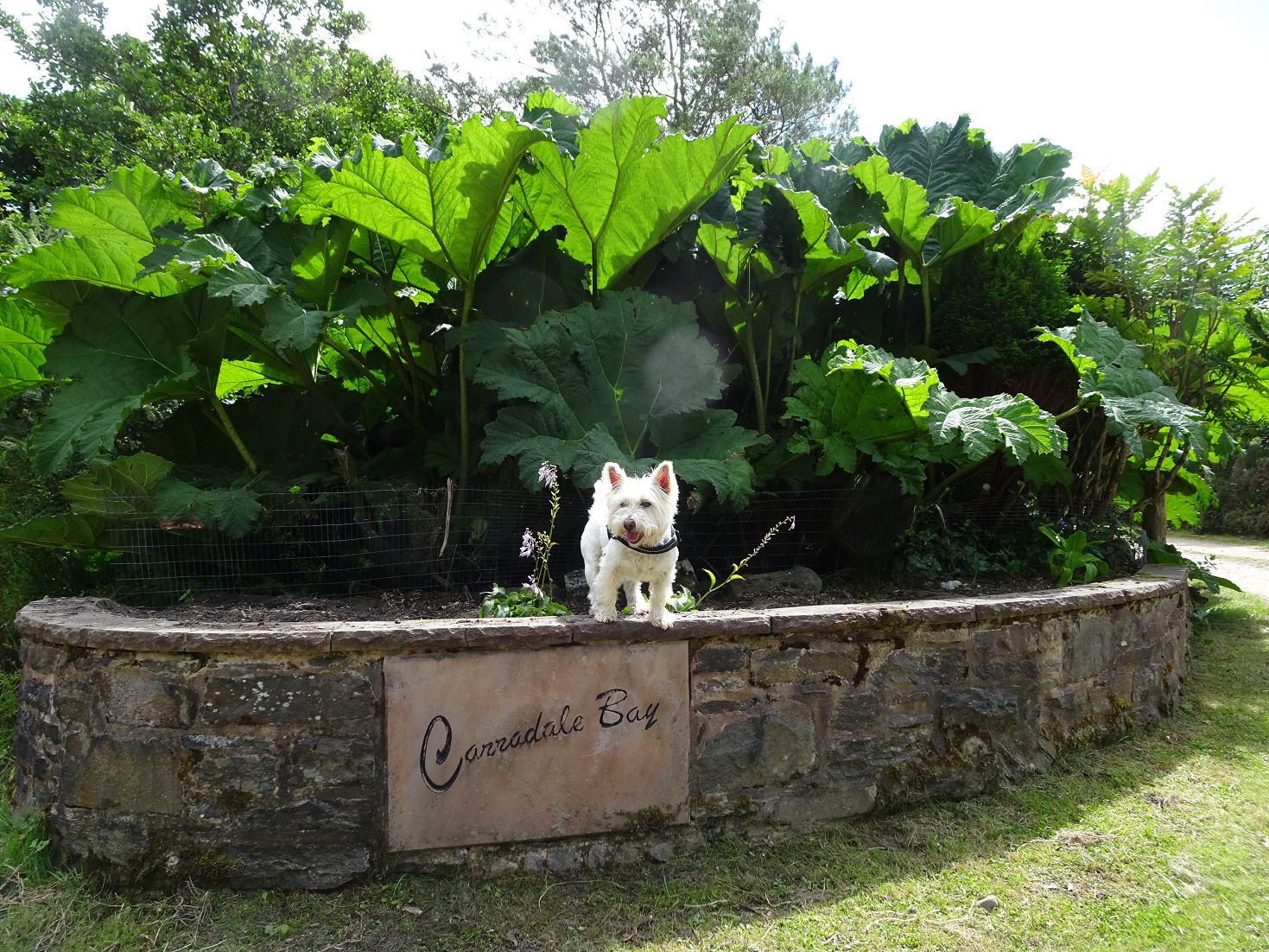 Walking up the path we saw the signpost for Waterfoot, It pointed at the river….again! Dad we cant cross that can we? No. So the long way it was.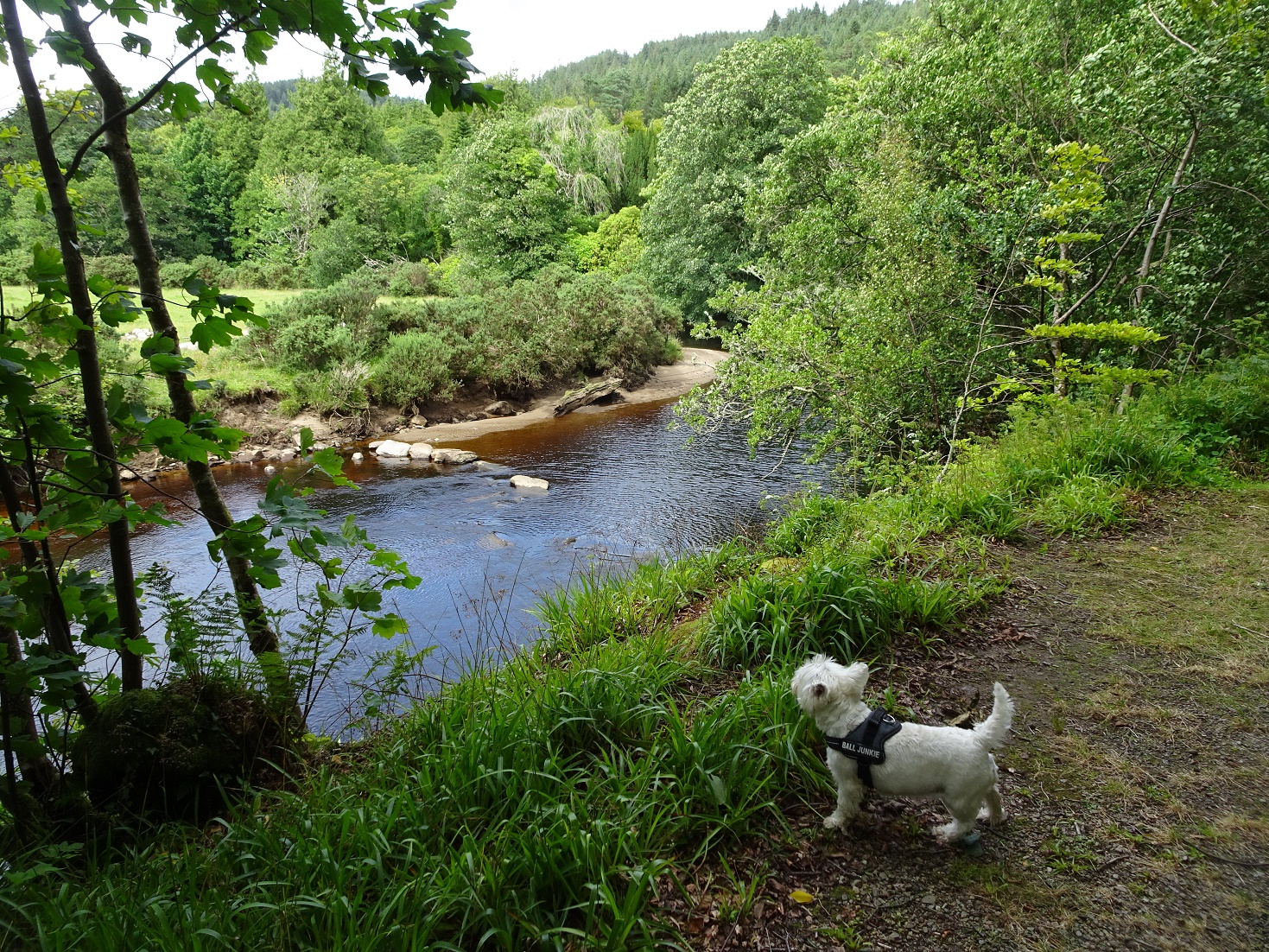 Here there were really old and huge trees. So old some of them had fairies living in them. The path was easy going and soon we were back on the main road.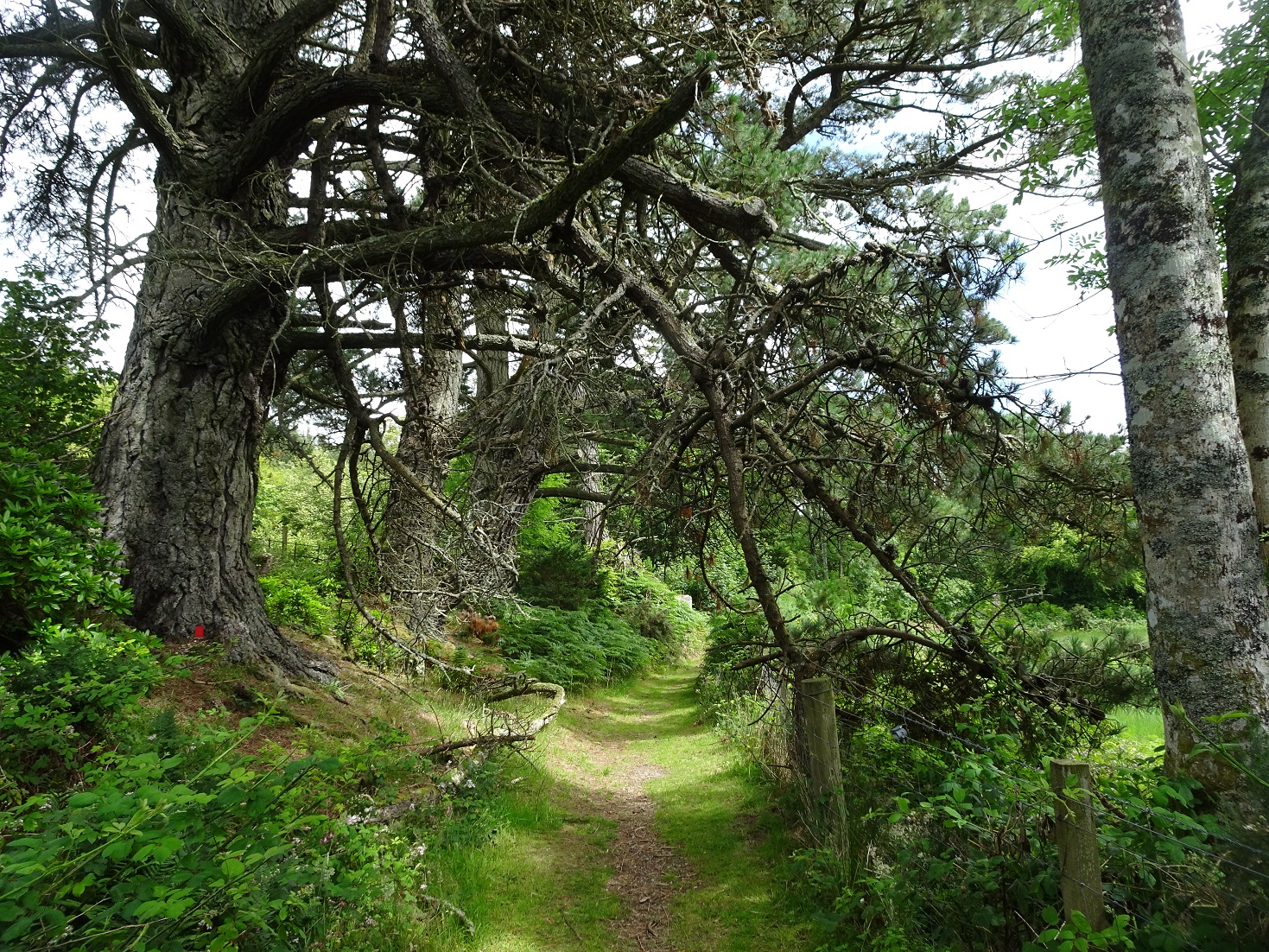 In Waterfoot there was a choice of lanes to take. Peoplsees in their garden told us which way to go. A little further we found a stone park. Stone park means Ball and climbing!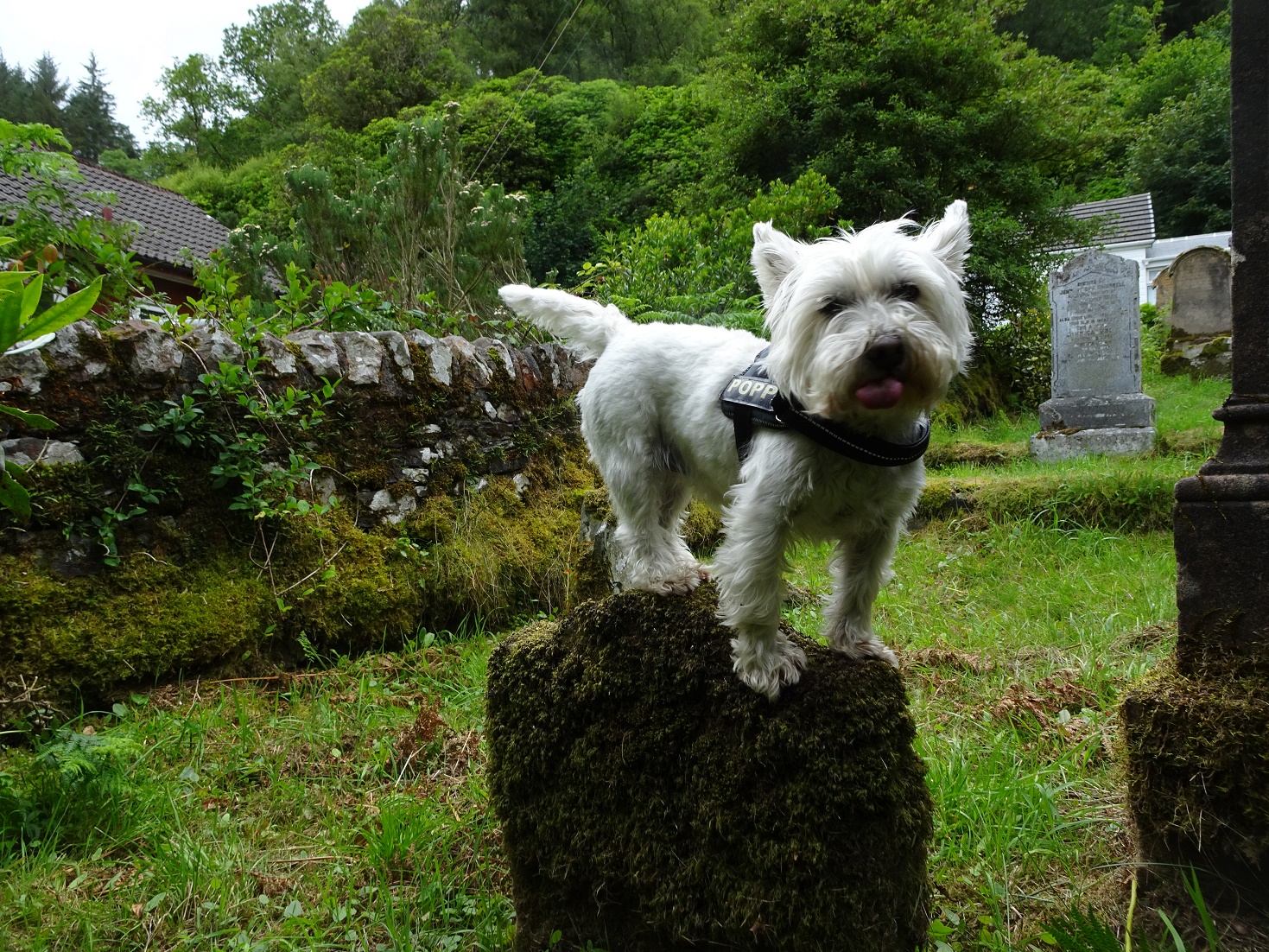 The stone park had a secret. Wild raspberries. YUM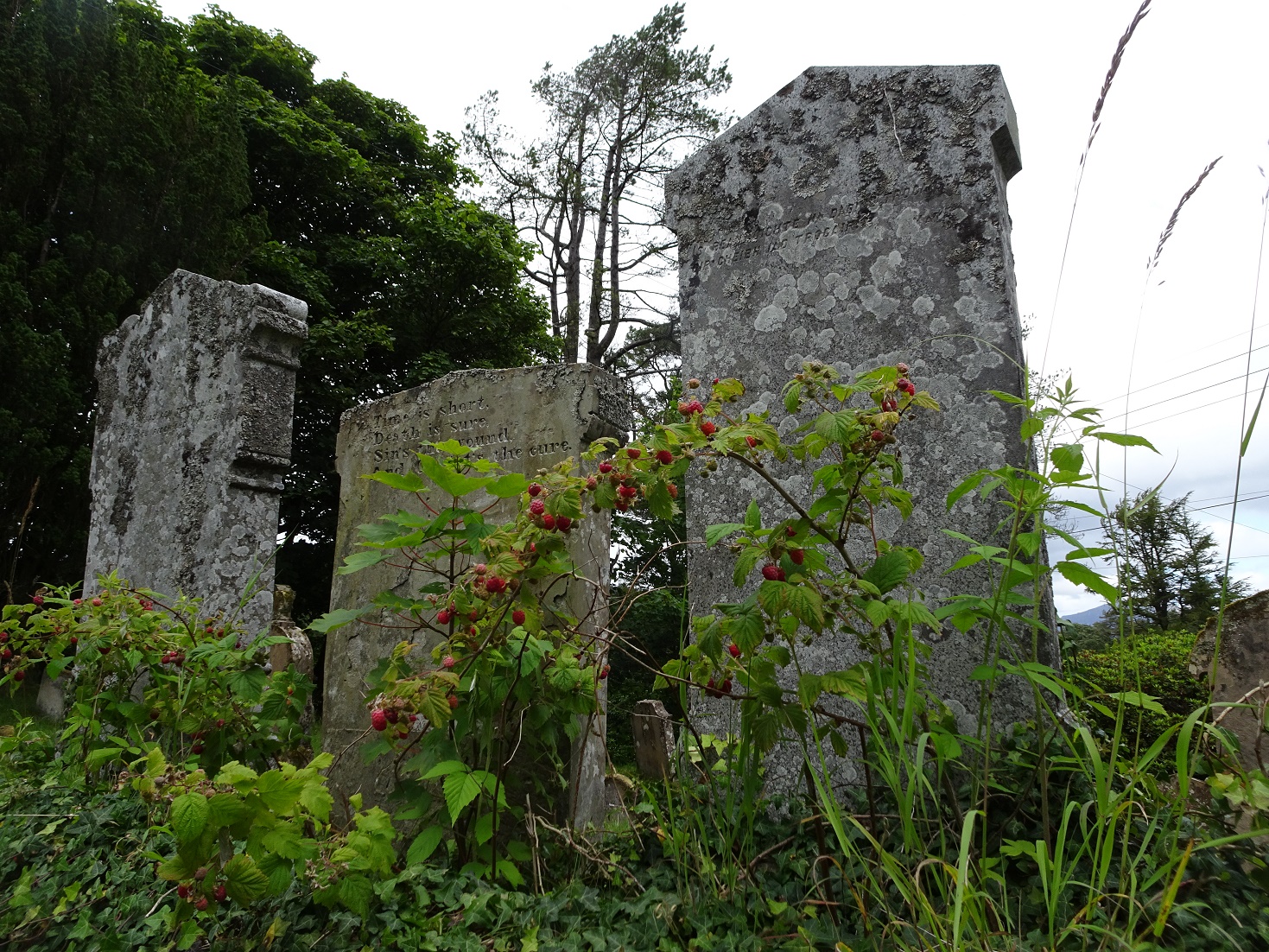 Sweet flavours in mouth we headed into the village as the rain started. Mum spotted a garage for shelter. After 5 min the rain had passed and we were off to the beach.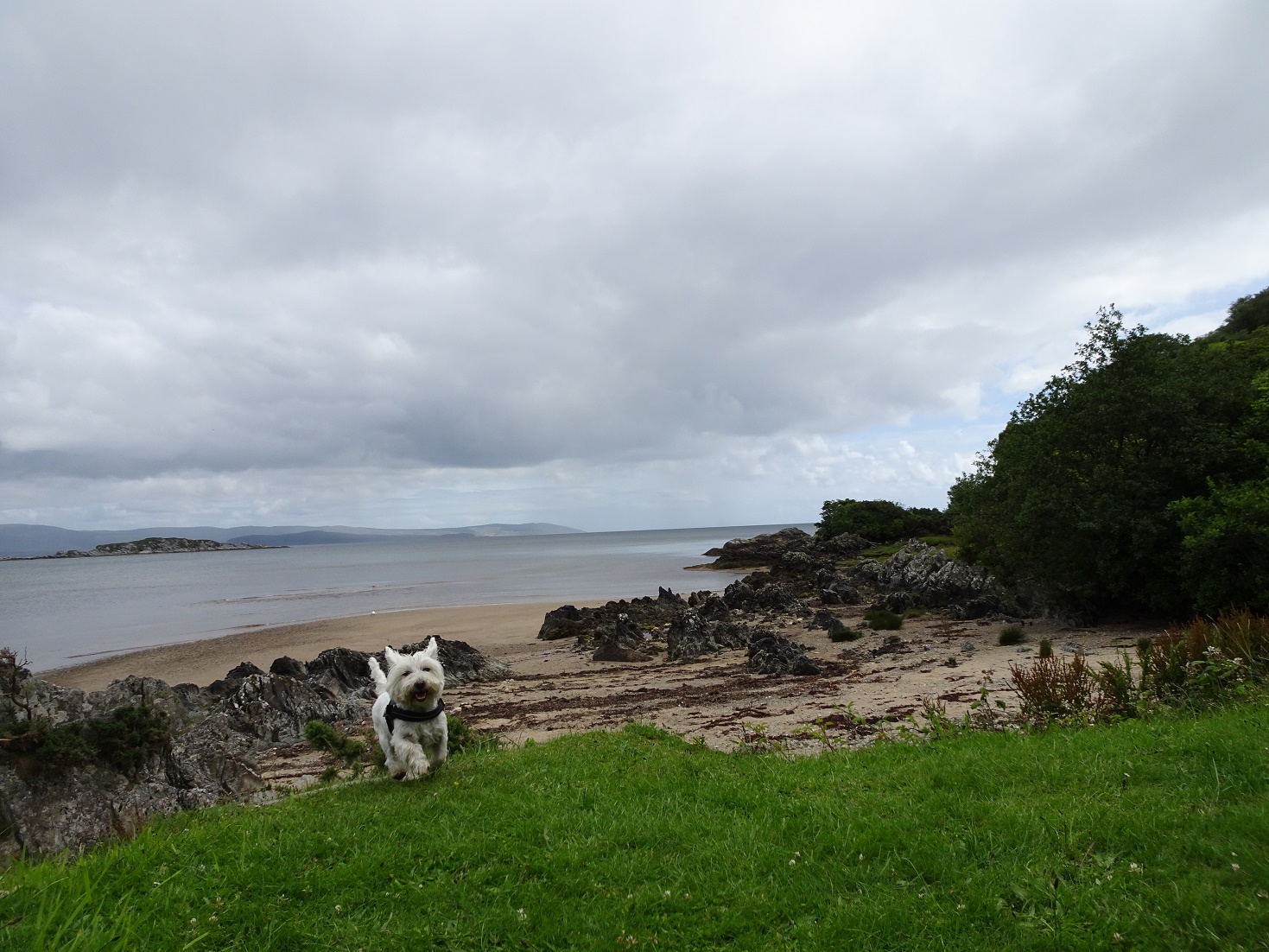 Ball! Ball! Ball! This was a very strange beach. The ball bounced ok but my paws sank into the sand, almost up to my tummy! The only way to do this is RUN!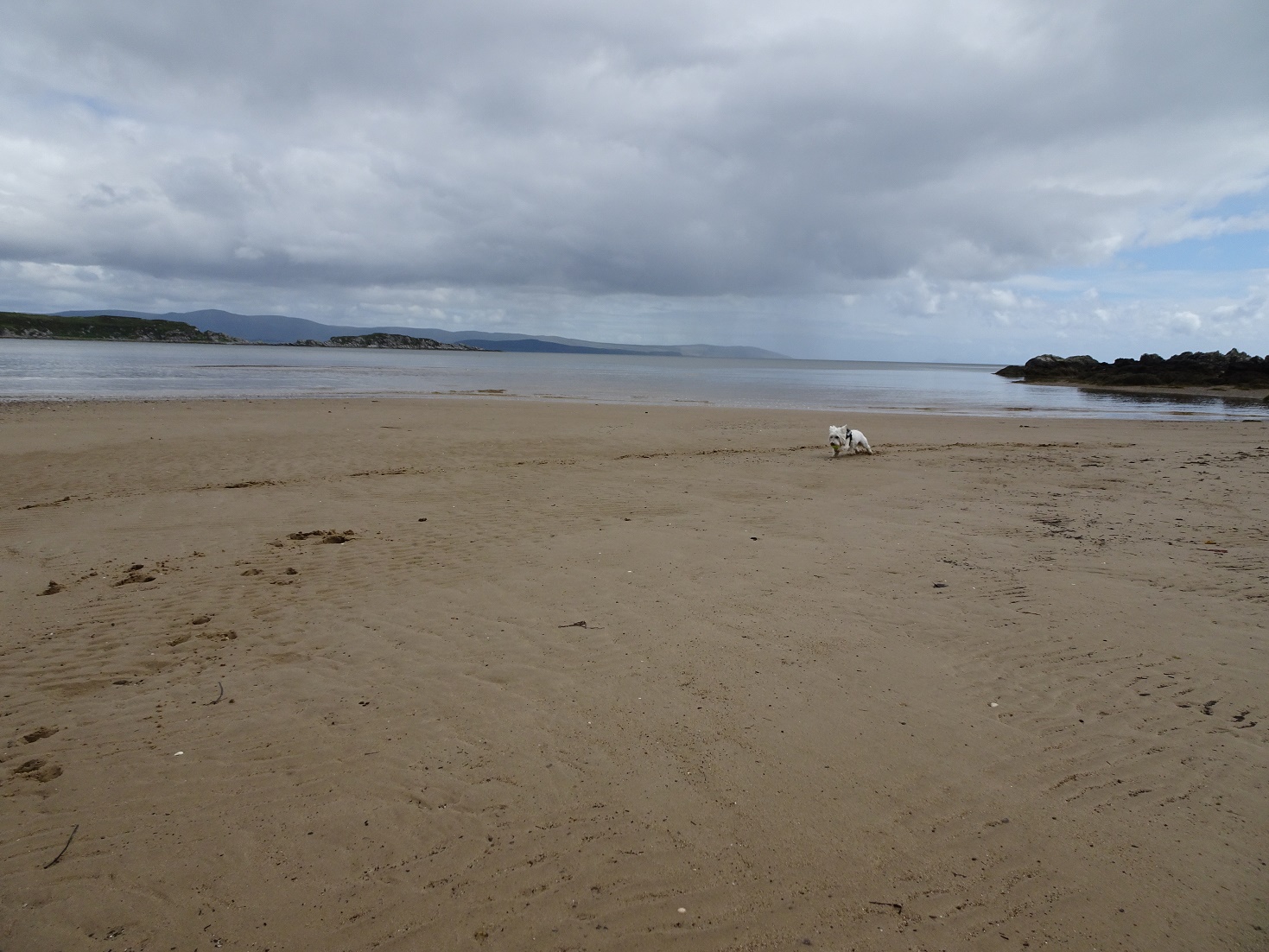 We could walk no further as the tide was in so time to head back. The only way further was by boat so we waved to peoplsees paddling by the headland and turned tail. On the way back Mum fell over on uneven ground and hurt herself. Time to go home for sure. I climbed some rock to find a quicker way.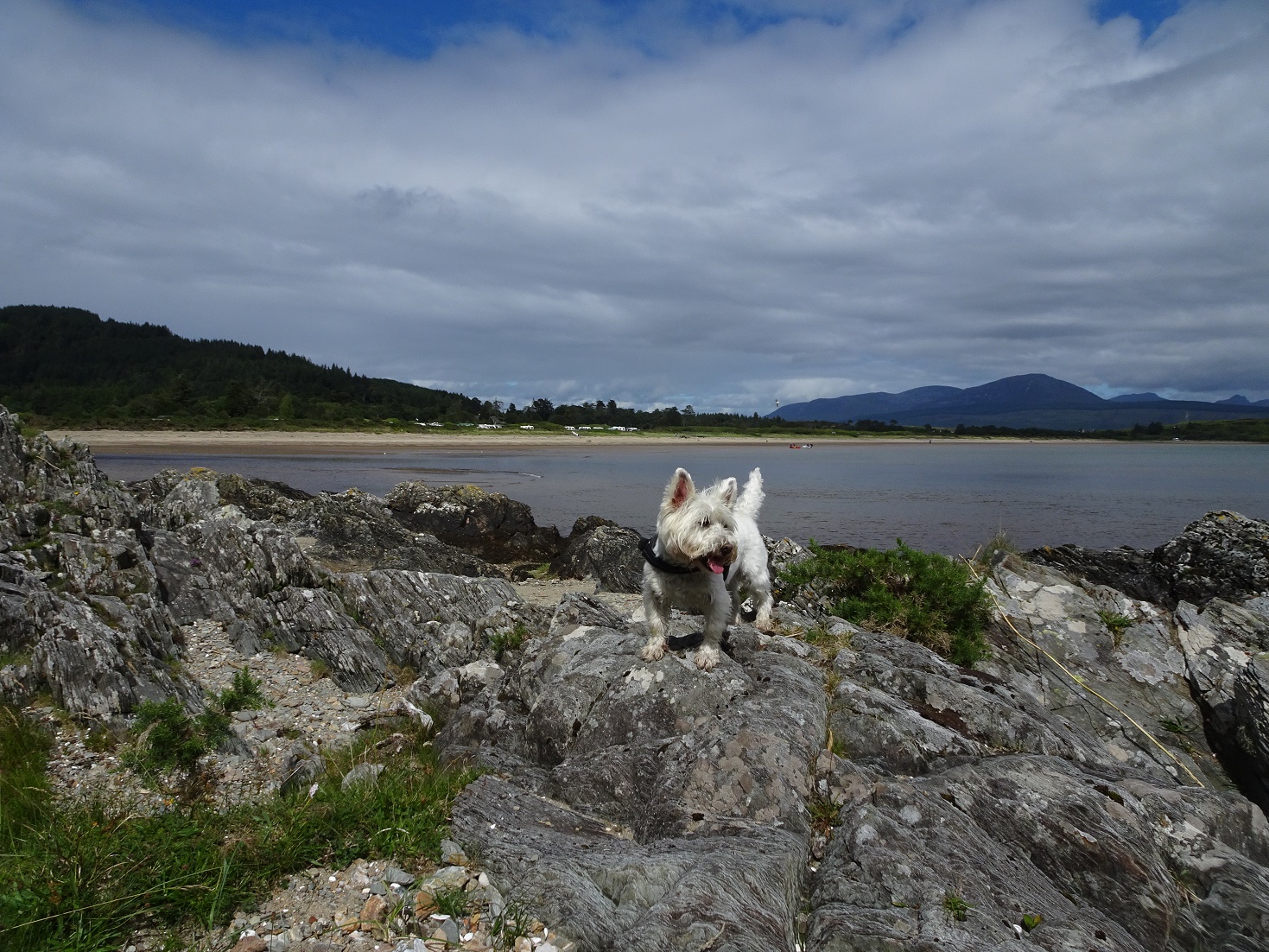 The river was still to deep and fast to cross so we went looking for the stepping stones. The signpost for the stepping stones pointed to a path. The path lead nowhere. Back the way we came then.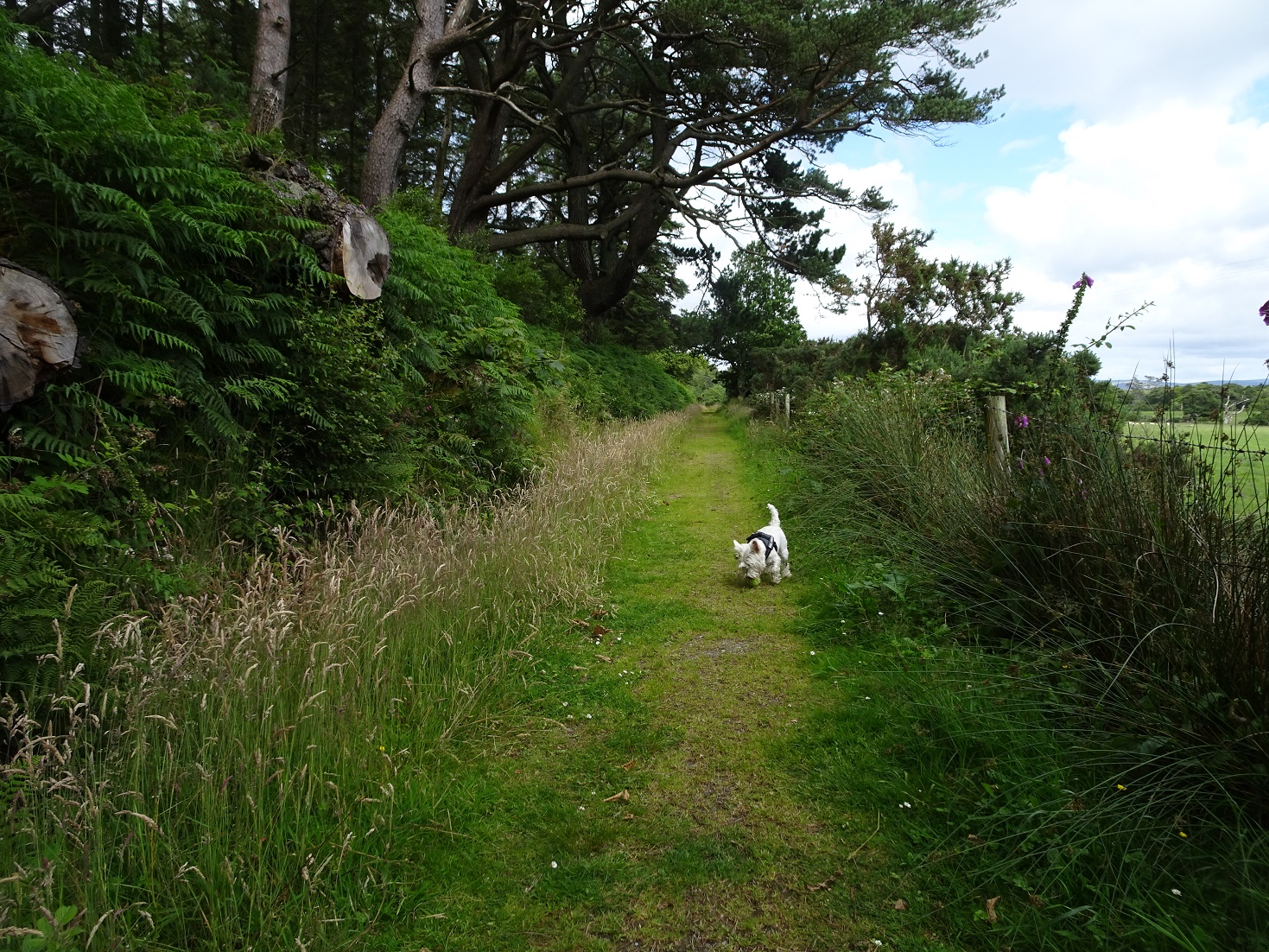 Back at camp rested wand watered, dad went to see if the river was passable now. He told us it could be done but we would still get wet paws.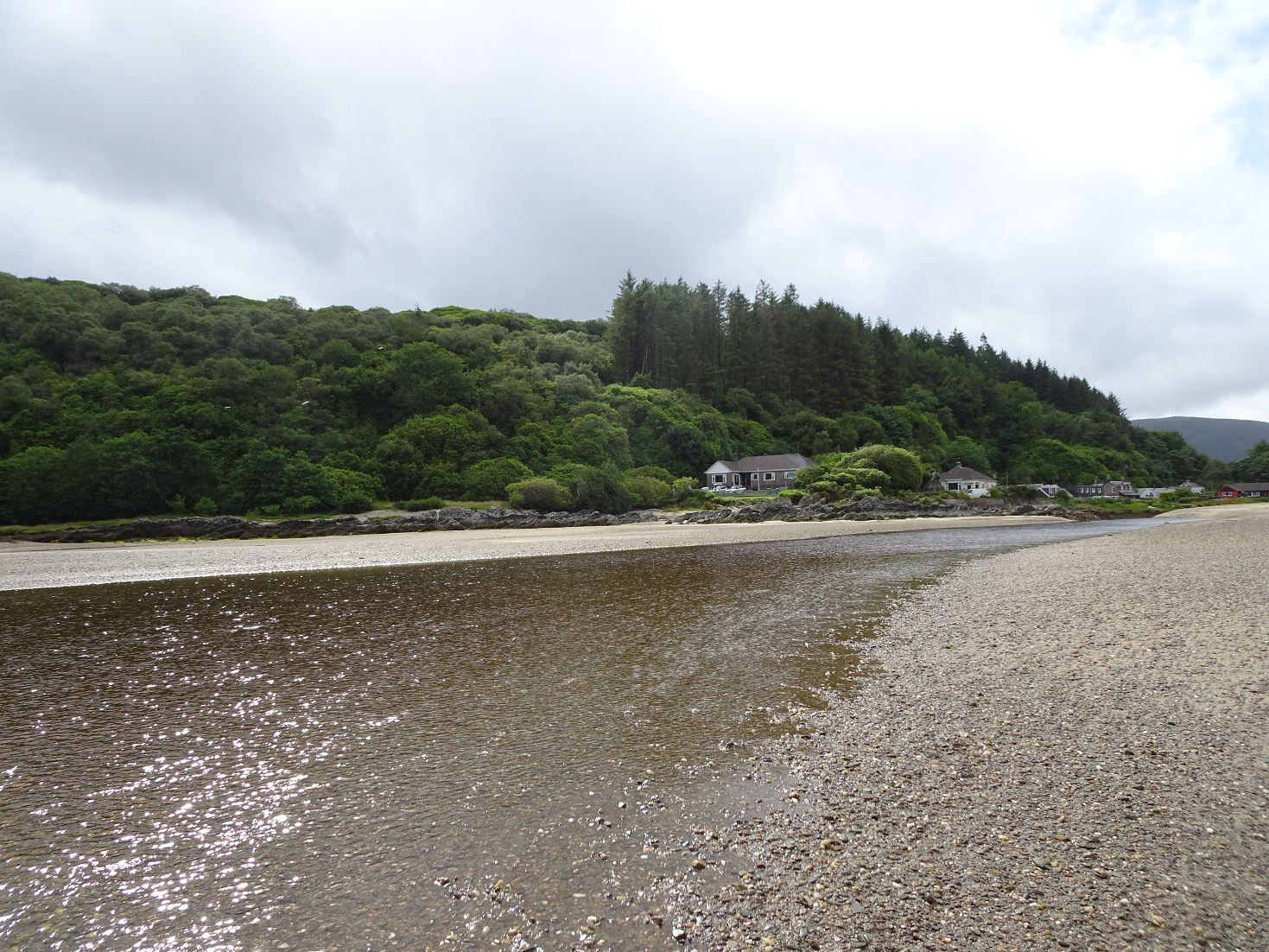 Dinner time. Knowing the quickest way to the Carradale Hotel off we trotted, not to quickly as both mum and dad had sore paws.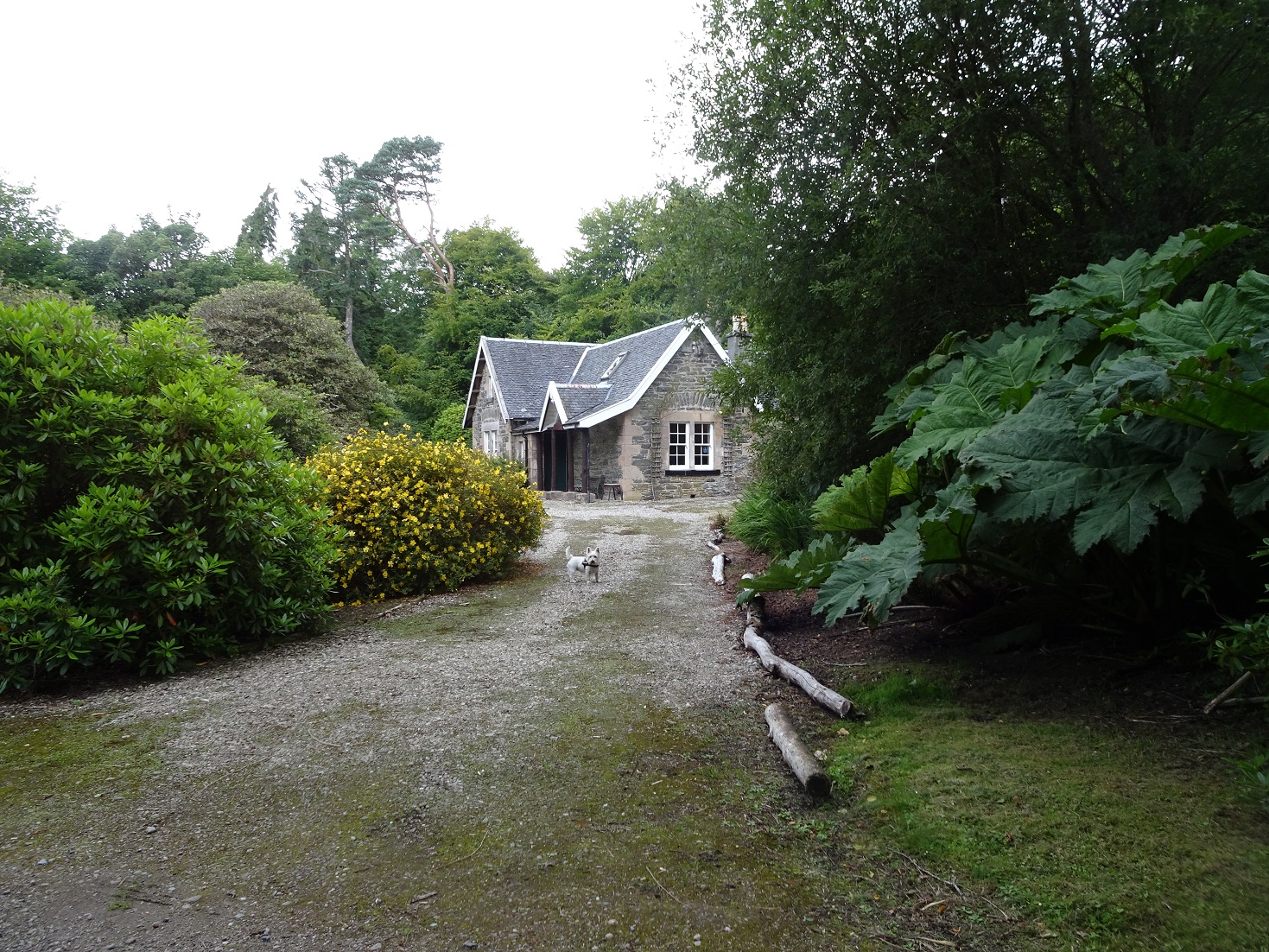 In the hotel there were lots of dogs. Some were very big. I got some of Mum and Dads Dinner. Yum! Time to get back back to Betsy.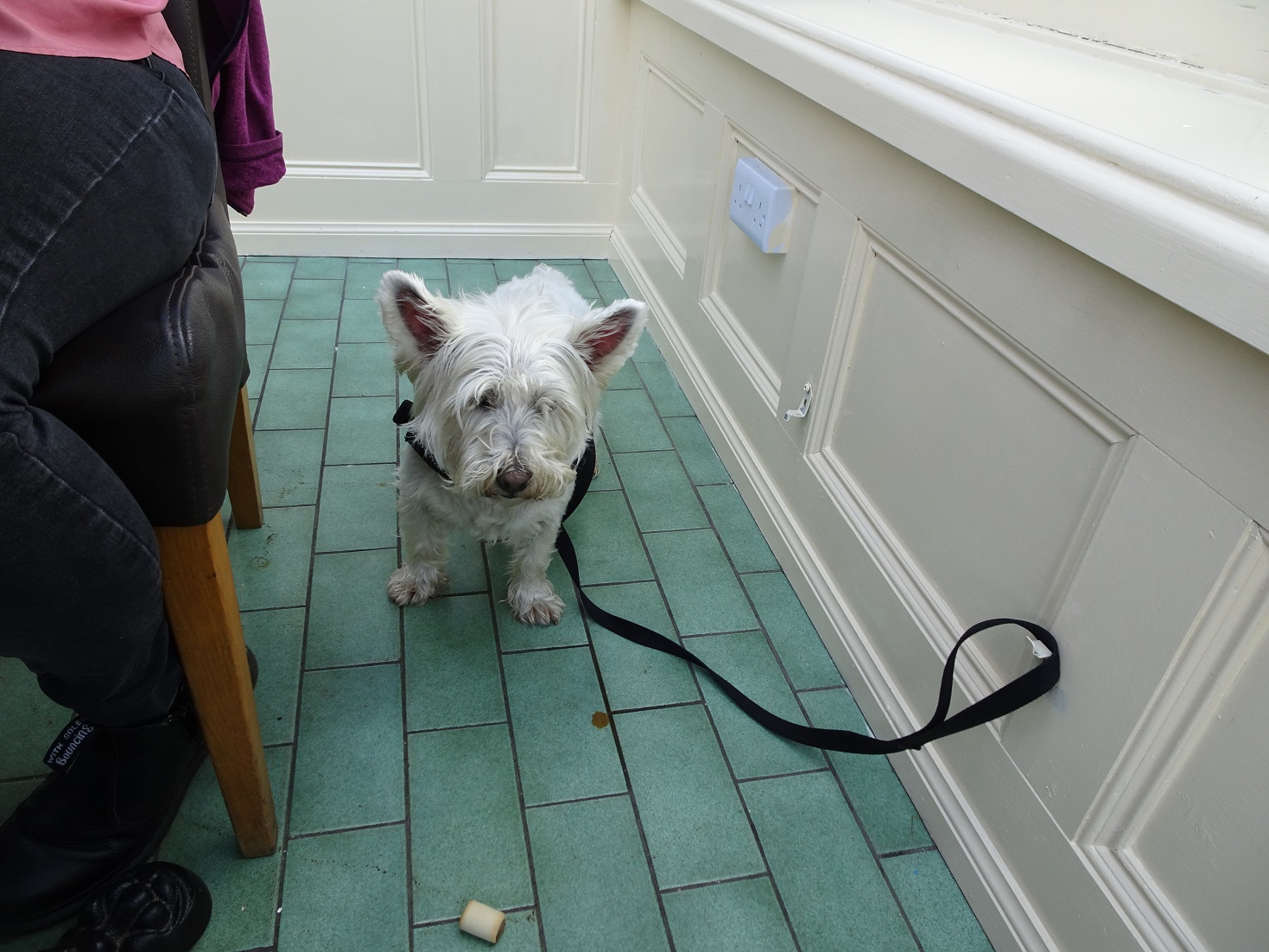 below poor we poppy trying to run on sinking sands