This morning adventures were delayed because mum and dad watered the garden. How come we are still here? Betsy was ready ages ago. Eventually mum got into mini me and dad got into Betsy. When we go on adventures mini takes Betsy's place on the road. Mini parked up mum joined us and we were off. Betsy took us over the big bridge out of the city and into the mountains. On and on she rolled. Most of the journey we were behind one of Betsy's cousins. At a place called Tarbet they parted company as Betsy rolled on. We left the main road heading for the ferry at Claonaig. When we got to the ferry Betsy didn't stop she turned right and kept going down a long small winding road.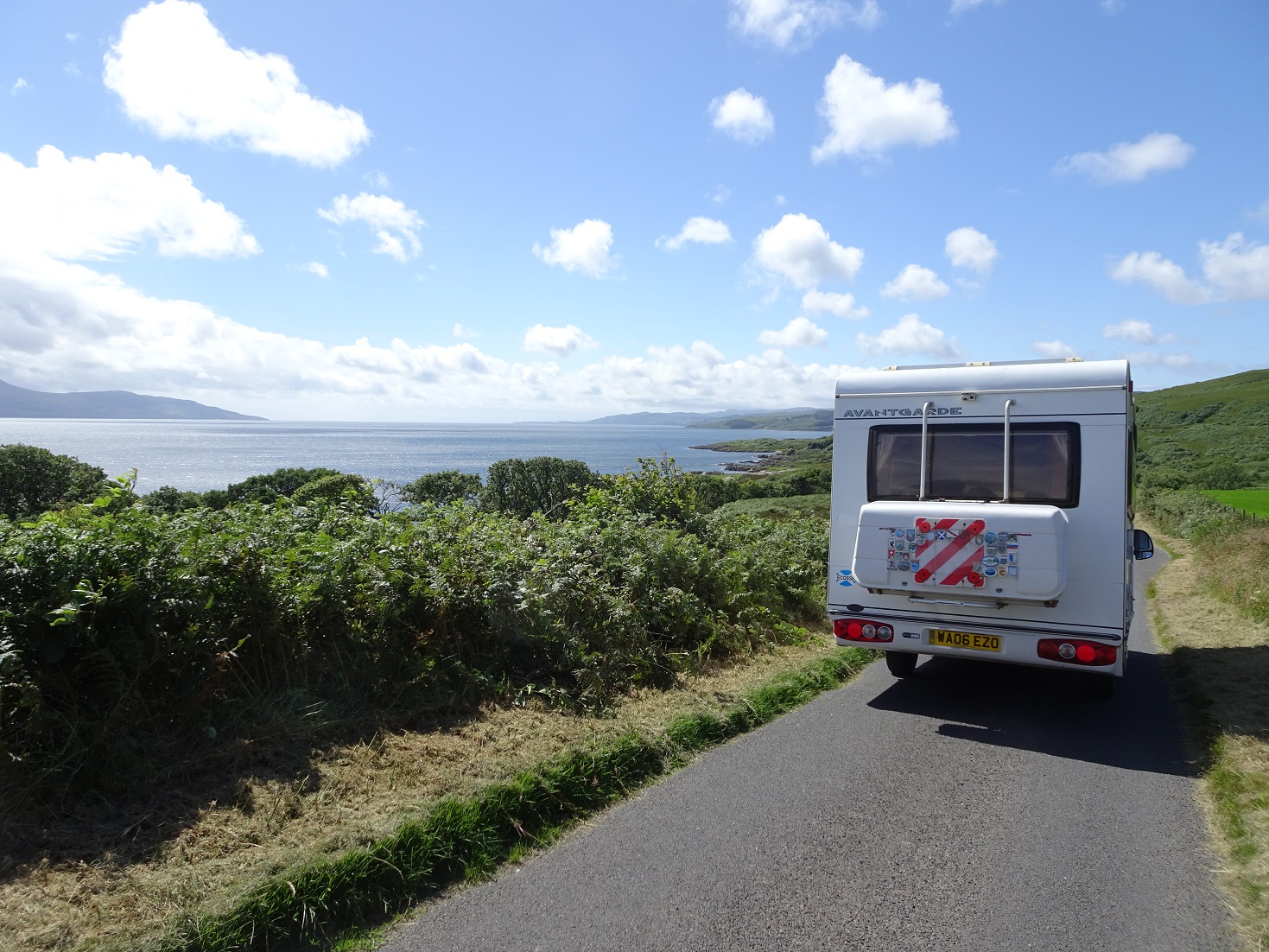 The sun was shining and we were all in good spirits when we camped up at Carradale. It took us no time at all to get Betsy settled.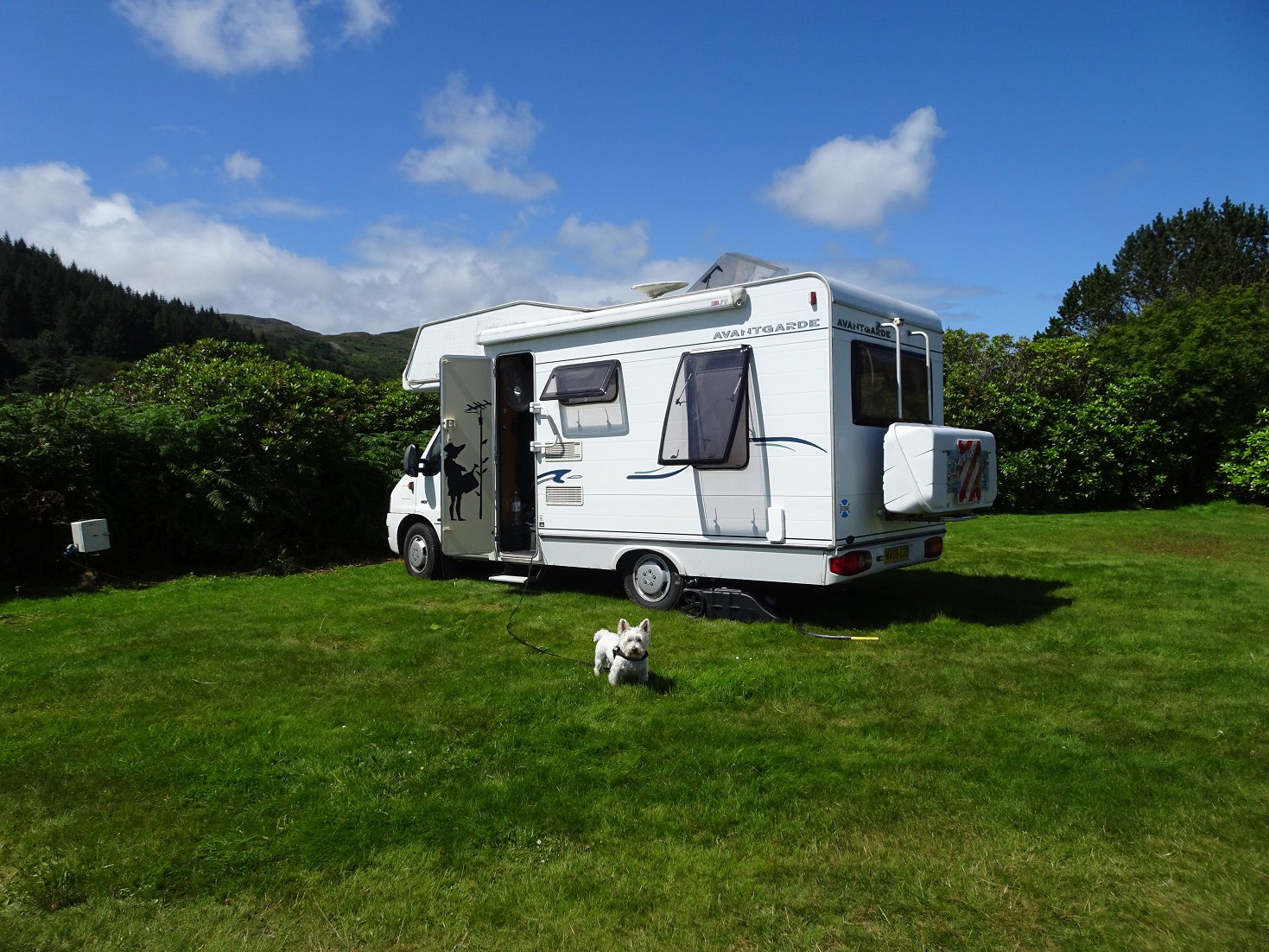 Mum was still disappointed because the Skipness seafood cabin was closed for covid so we had sandwiches for lunch. I thought I would cheer her up Walk? Play? Beach?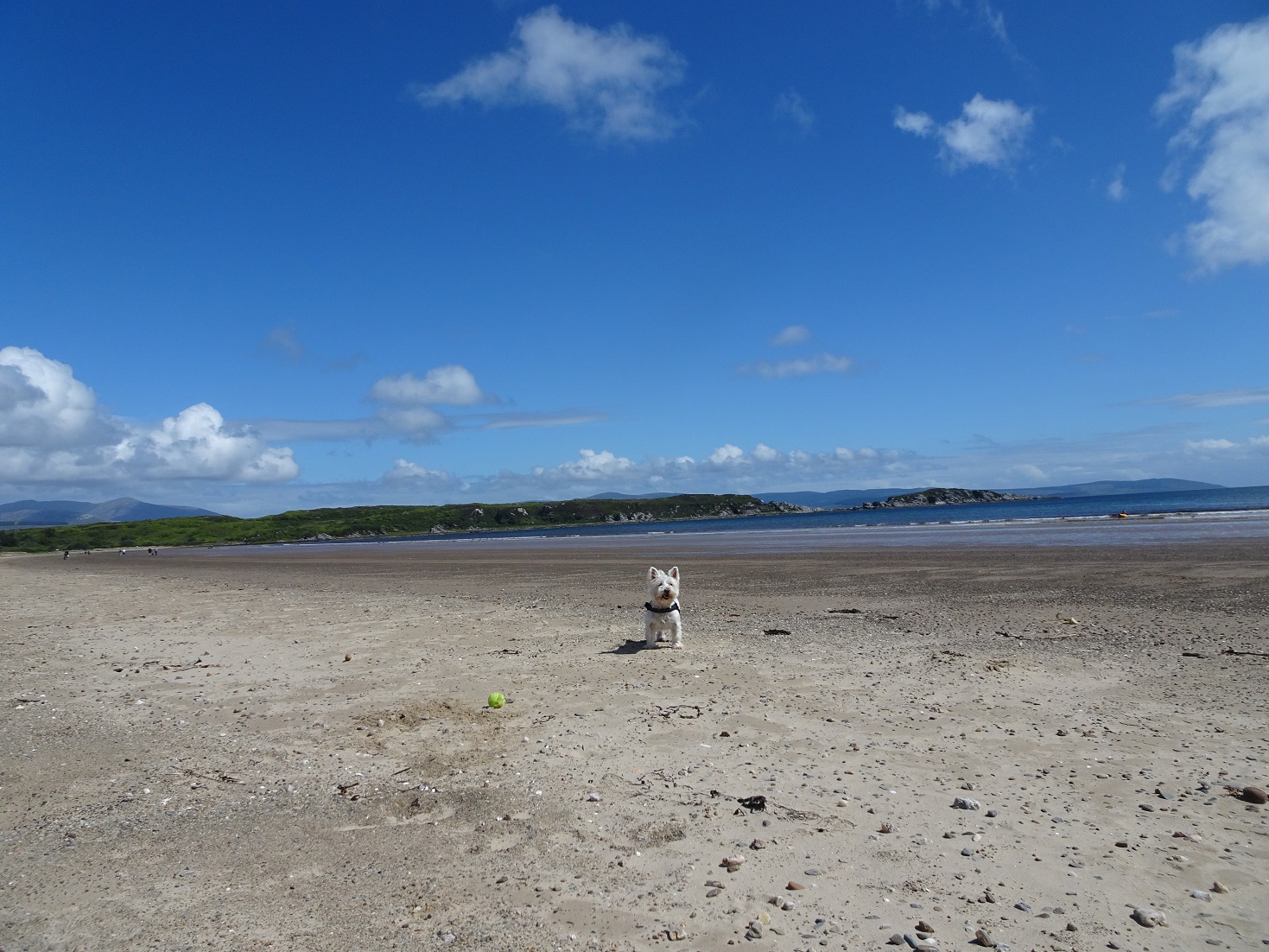 The beach was great, it had the right type of sand for ball and it was nice and big.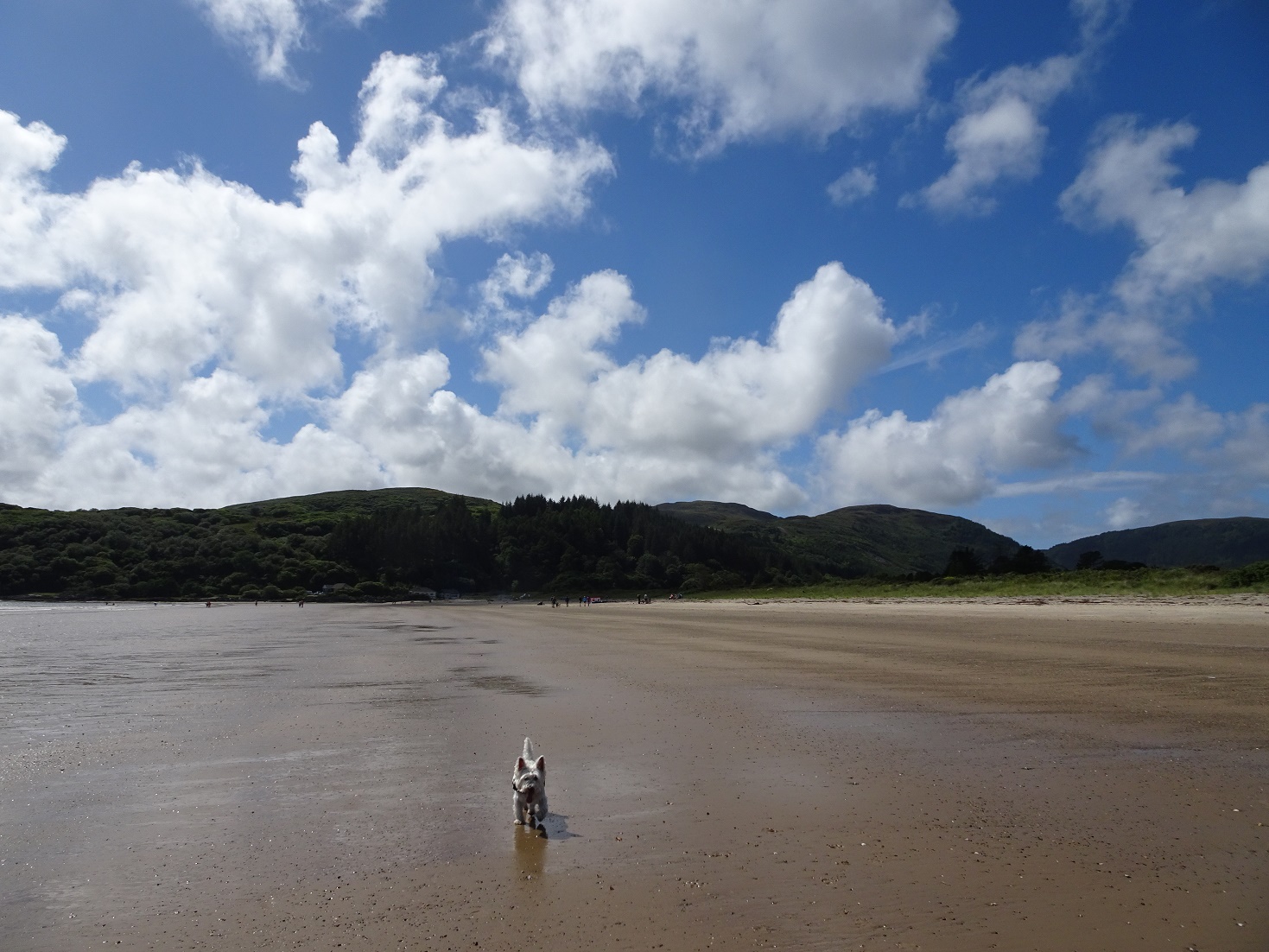 After a while we left the beach and crossed some fields looking for a place called Carradale Harbour. To get to the harbour we passed by some pubs and a tea room. As soon as we got there I saw a nasty cats, I'll get him mum! I was off I chased after him but he managed to escape. Nasty Cats.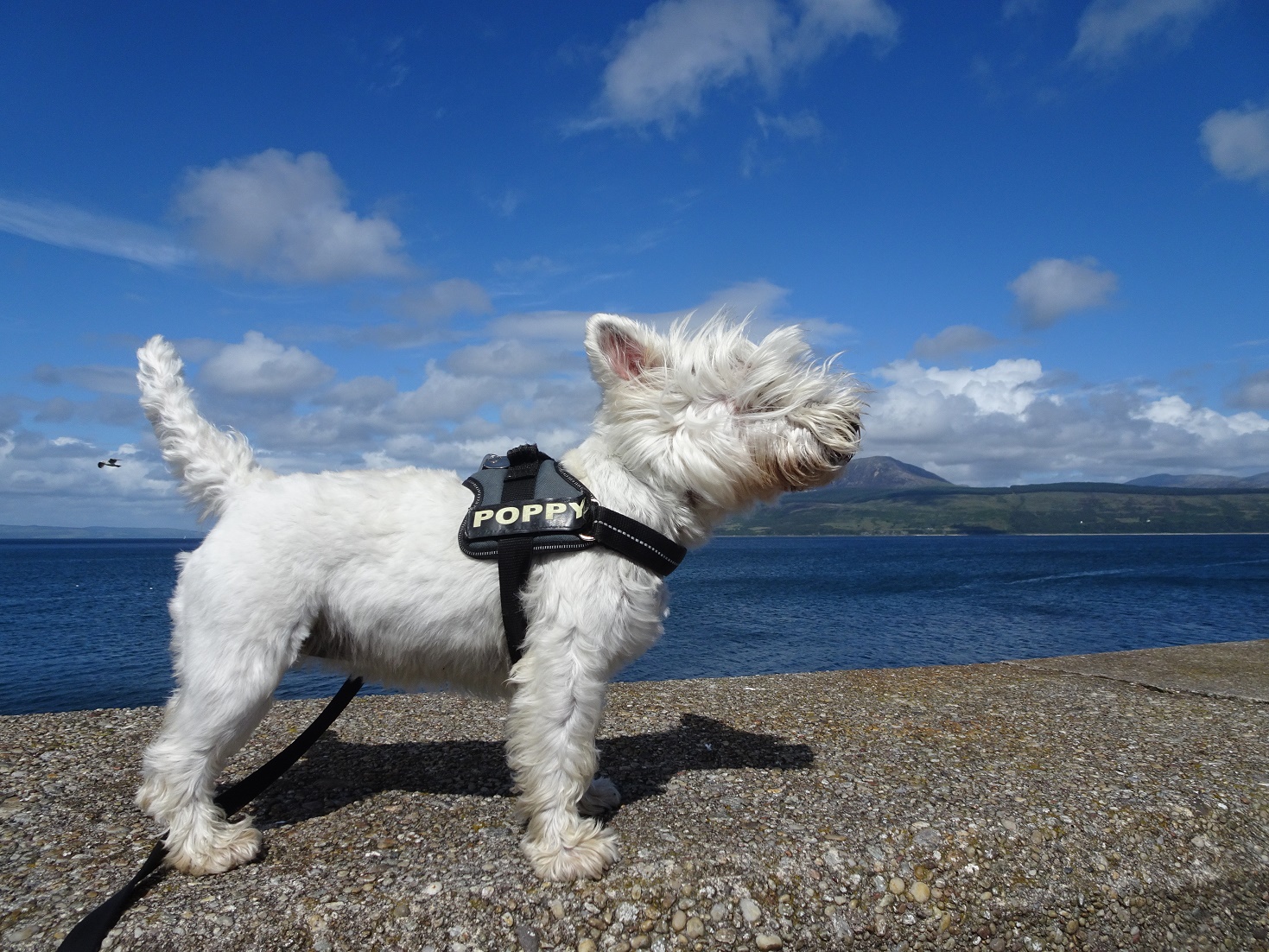 The harbour was small but had a few fishing boats in it. Not much to explore but plenty of good smells.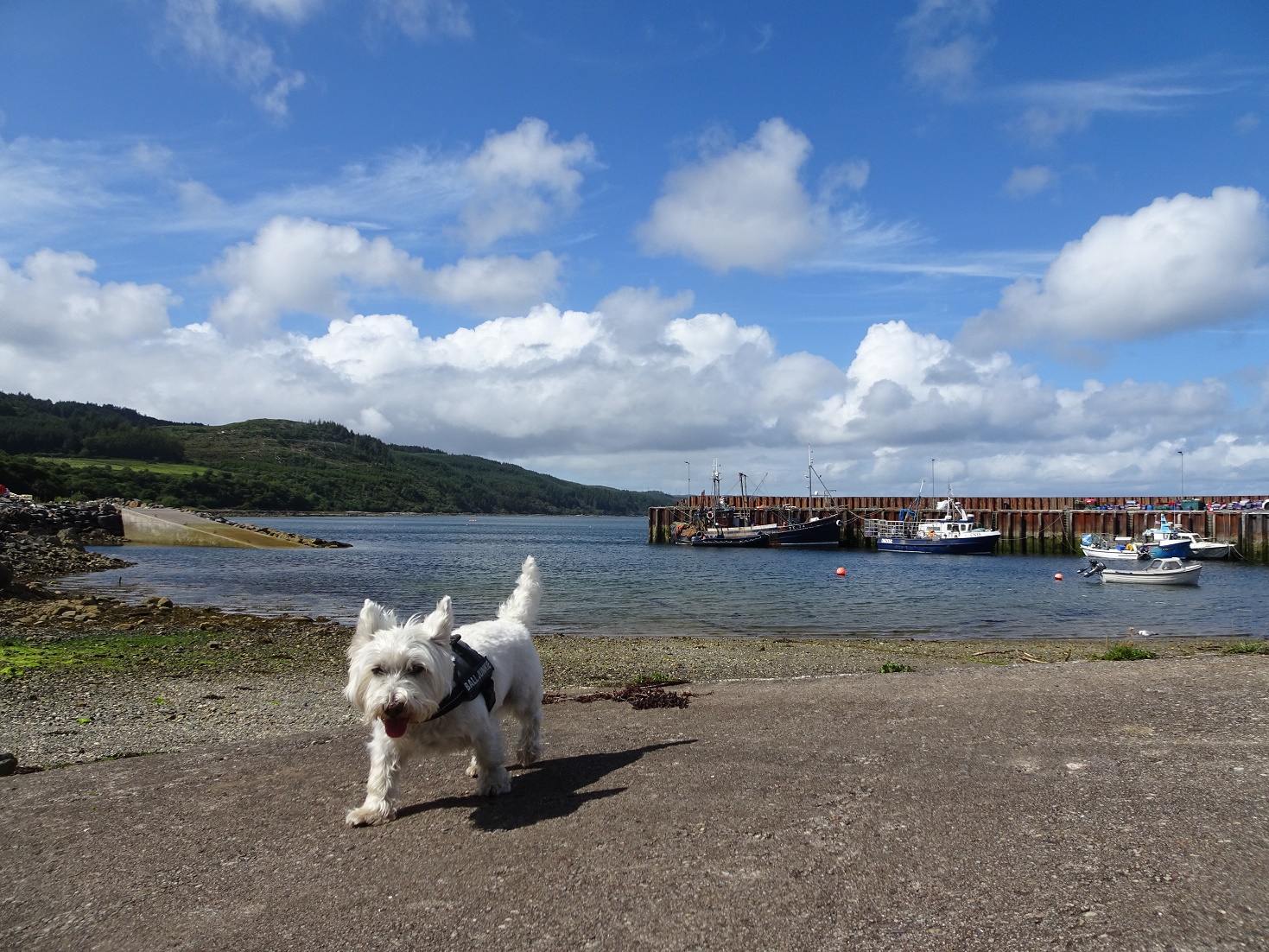 Dads feet were sore so we headed back to Betsy. Mum checked out the hotel we were going to visit for dinner. On the way back we took a "short cut". The short cut took us along a path through some woods, then up a path beside a field, then along the same road we started on and eventually down the path Betsy rolled up. Coming back into camp I saw stepping stones going over a river. Can we go this way dad?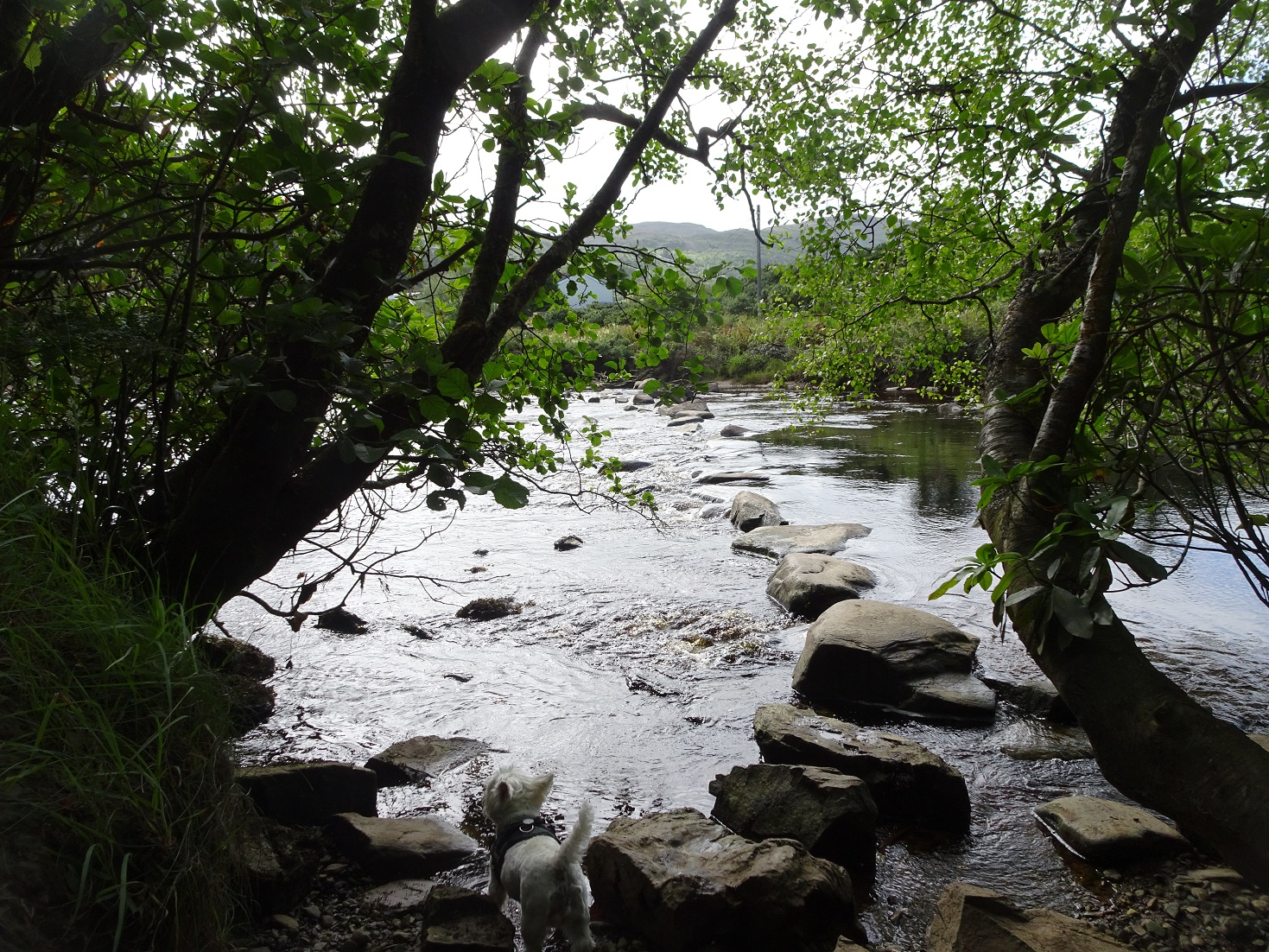 No dice back to Betsy. The rest of the day was easy, just chilling out with Betsy, tomorrow is another day.