When dad went out to get pizza for diner tonight grandpa kept me company but he had to get his bus so I was abandoned, I don't like being on my own. I was so happy when dad came back. Soon mum was here to and we all got into Betsy.
We headed down the coast to the Ardrossan Ferry port. The weather got nicer and when we arrived it was beautiful. Walks dad? Walks? Walks? Yelp yelp yelp yelp yelp yelp. He got the hint and we explored the port until the ferry came in.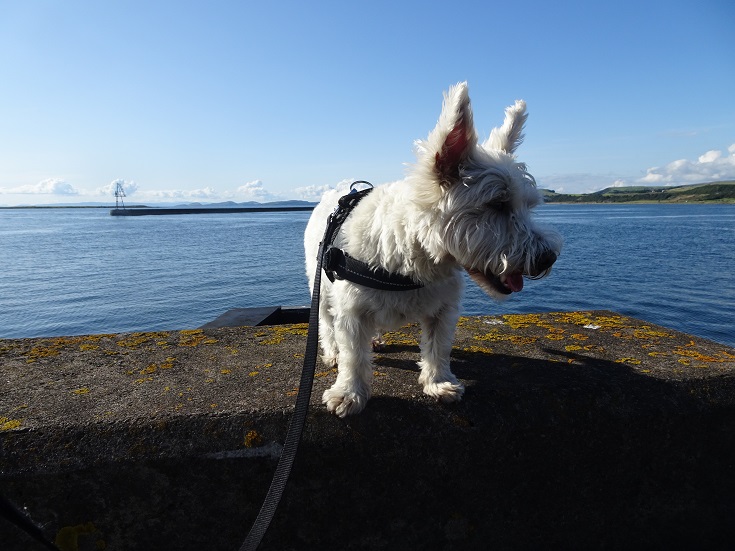 The boat ride was great it was warm and dry with lots of smells we normally stay inside but we staid outside for the whole trip.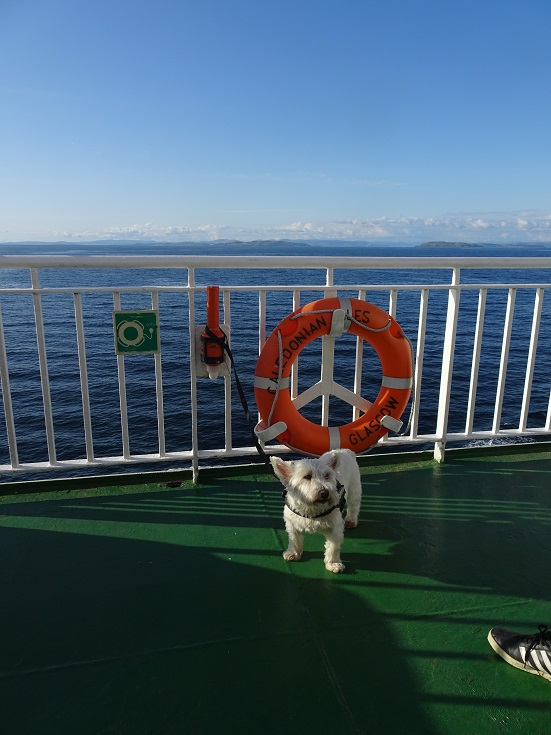 Back on the island it took a short while to get to The Lochranza campsite and soon Betsy was resting.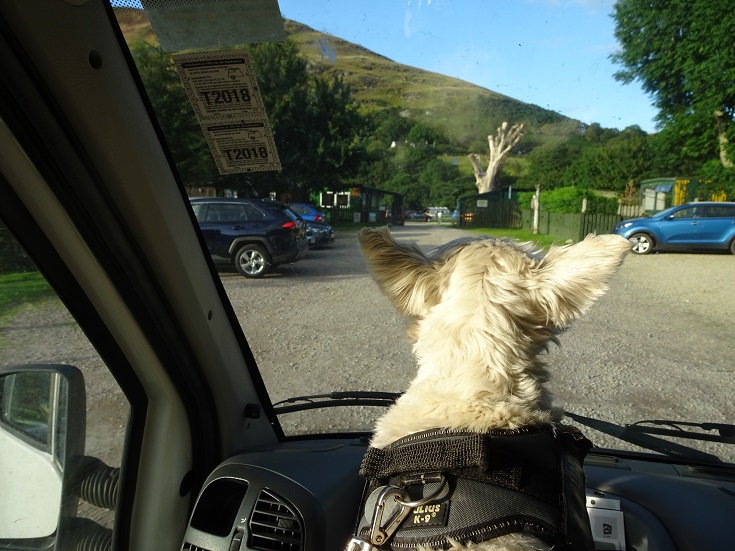 The weather was still really nice but for some reason all the peoplsees were wearing fishing nets over there heads. I went out side and all the peoplsees were slapping there faces and winging about thing called midges? Mum and dad didn't like the midges and soon came inside Betsy for drinks and pizza.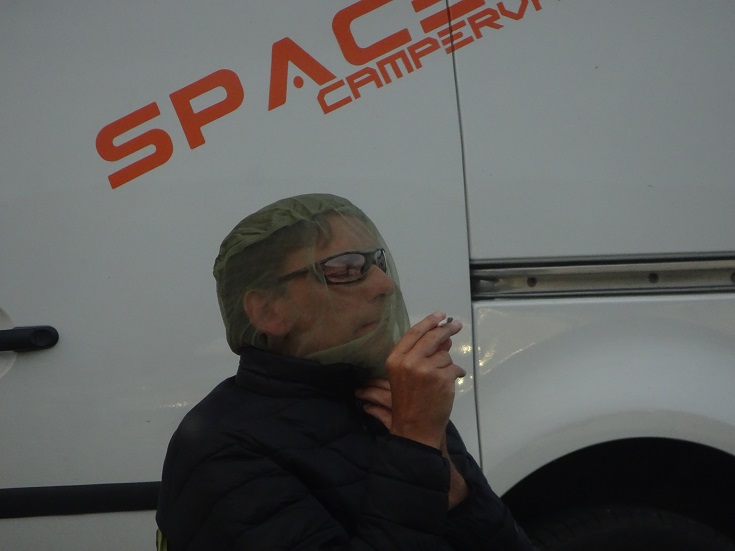 The sky was bright red just before my night time walk as it got dark I got out! Off lead and off! It was amazing! Smells everywhere! I ran as fast as I could with my nose to the ground one way, then another then another. I ran round trees, over bridges I ran everywhere! When we got back to Betsy I was so tired I lay down and crashed out.