My walk was horrible this morning, wet and windy, I got soaked. Betsy took off for the 8 o'clock Ferry. The wind and the rain a was howling and the van was shaking.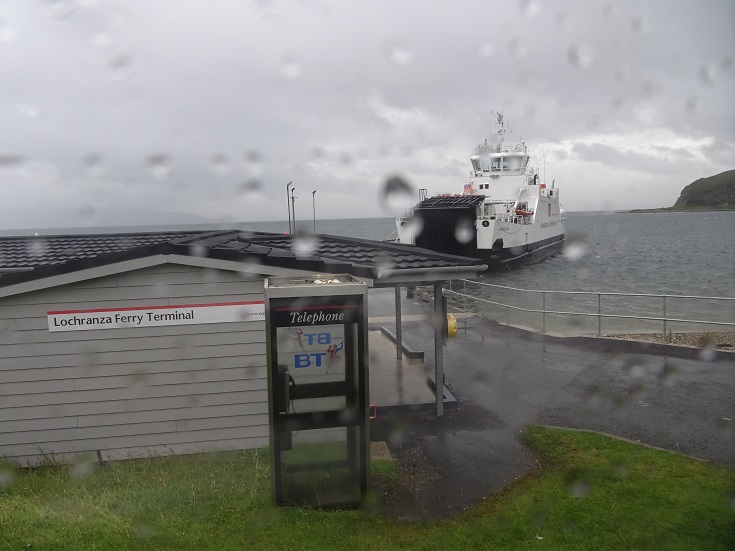 The ferry at 8 cancelled, the ferry at 11 cancelled we staid in the van keeping warm and dry, I went for a snooze as mum and dad worked on their computers.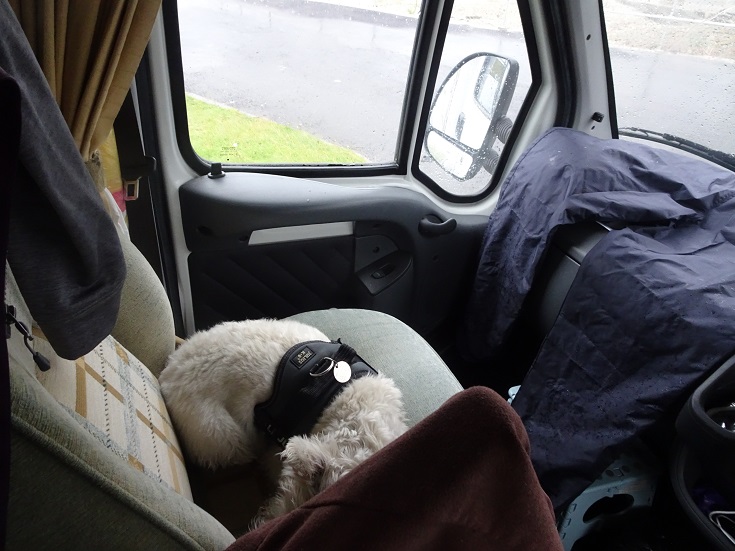 This is a strange place where white furry animals walk the streets without peoplsees to look after them. Grrrrrr I don't like the look of them.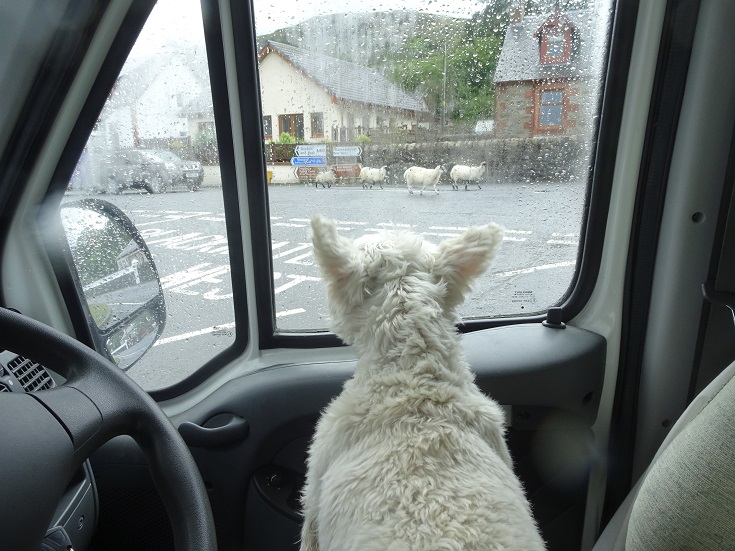 The rain stopped for a little while and dad took me out.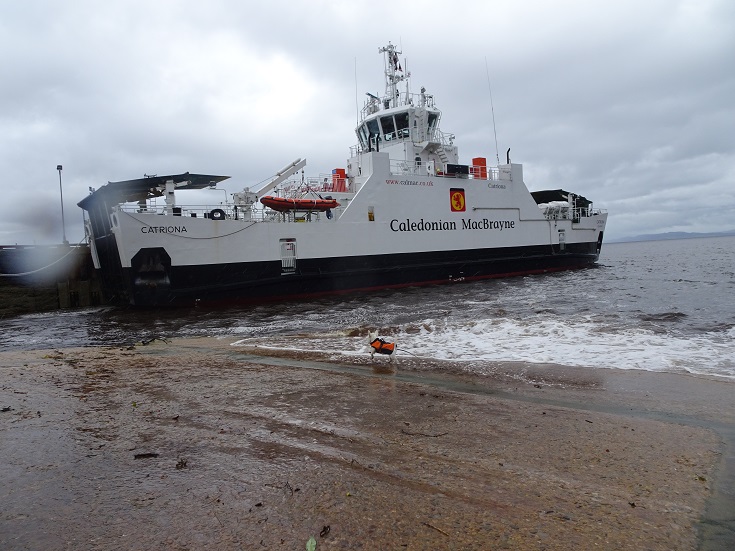 After a splash in the sea we hunted. It did not take me long to find the black face gang hanging out in a swing park. They didn't like it when I chased them off my turf!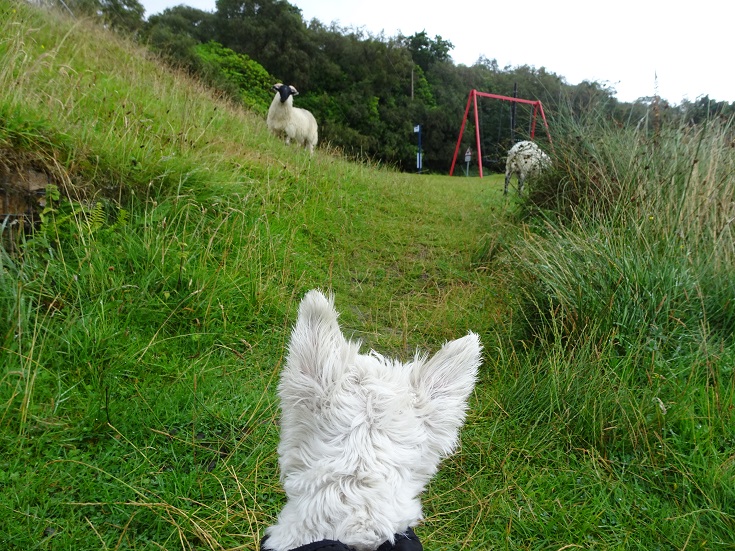 The weather got brighter and the boat was let Betsy get on.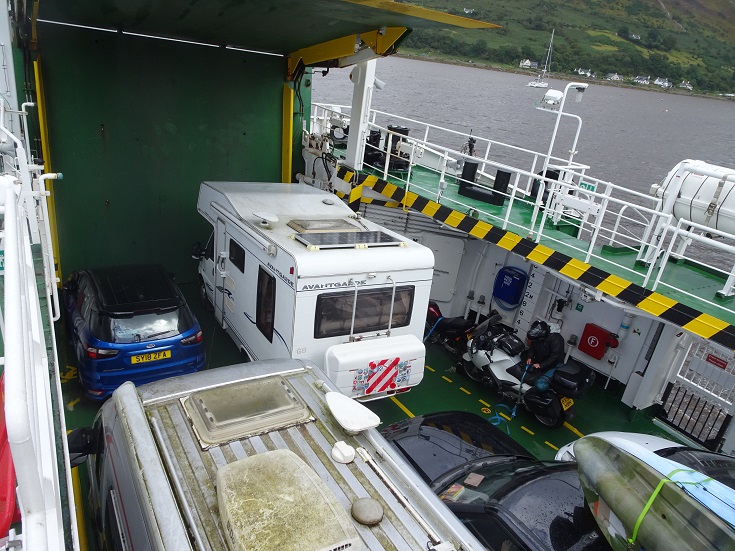 We left Betsy and went up stairs onto the upper deck as the sun came out. The decks were wet with all the rain, a small peoplsees was walking around with no shoes on. Daft peoplsee must have thought it was the sea side!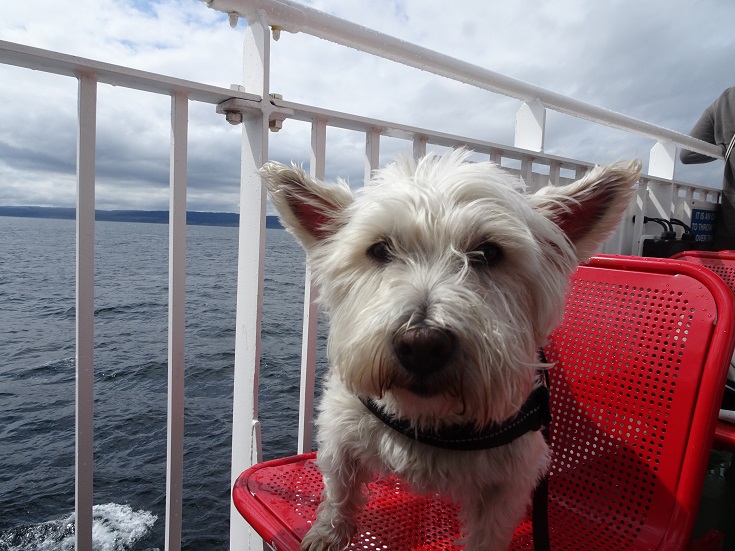 On the other side the roads were very narrow, only wide enough for 1 car. The ferry emptied and soon every one was snaking through hills and glens of Kintyre all going to the big road. Betsy did not stay on the big road for long. No sooner was she on it when she stopped again. This time at a bigger port called Kennacraig. the sun was out so I got to go rock scampering.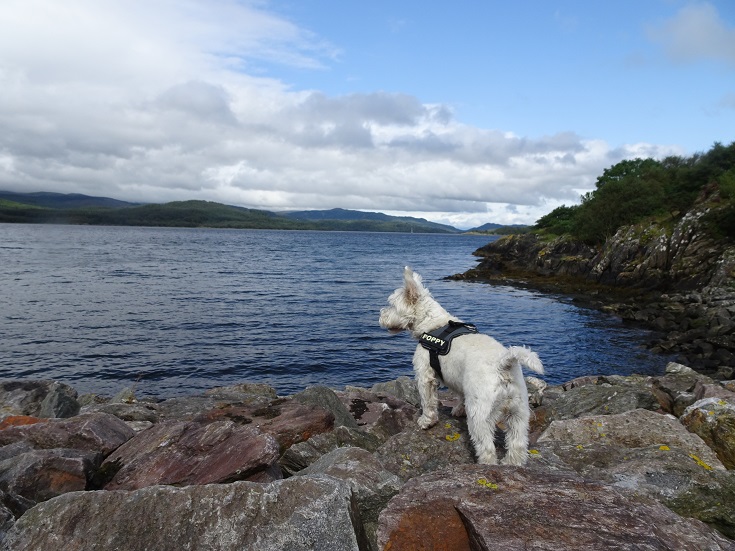 Betsy climbed onto the big ferry and we were off again. This was a long ferry ride, I had a nap on dad as dad had a nap as well.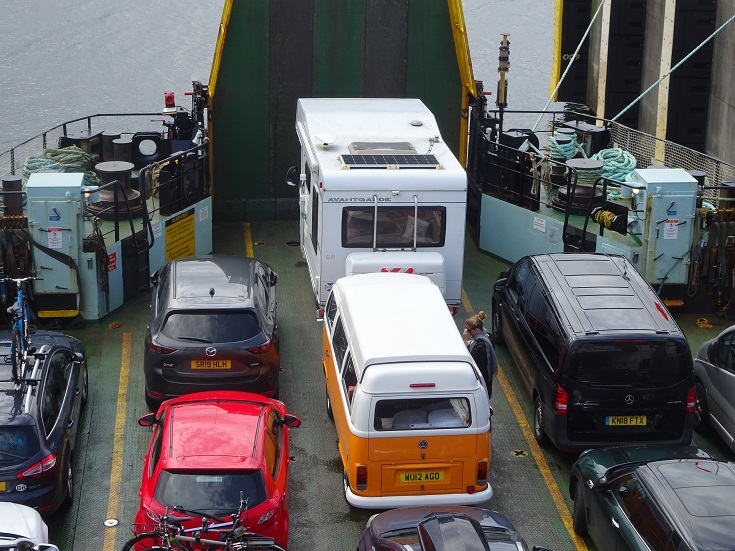 The big ferry opened its mouth and we were in a place called Islay. Betsy climbed the big hill and was soon zooming across the open countryside. We passed a big white building called a distillery, dad said they made Bruichladdich there. It had nice turquoise painted doors and windows. Just before nightfall we got into camp at Port Charlotte, Betsy rested up and we settled in for the night. I had to plan the next day, off to Jura.