Up Early and its a rainy day in Germany. Betsy was in a hurry and was soon speeding along the autobahn. Dad wanted to go to Karden Kitchen to let Betsy get a drink and stock up on amber drinks.
Disaster all the shops were shut because it was a Sunday! Betsy got her drink and headed to Holland, The weather got better and the sun came out I went for a nap. When I woke up the man in the phone was making dad really angry. Turn right " there is no fecking right!" said dad Turn right "that's a pavement" Turn right "We were here two minutes ago! bloody thing" Proceed to the route "aaaaaagggggghhhh"
Betsy eventually stopped, mum and dad got out and told me to guard Betsy. They came back with lots of drink. Betsy woke up and took us to the port. At the port we stopped for fishes, They were gooooood. On to the boat.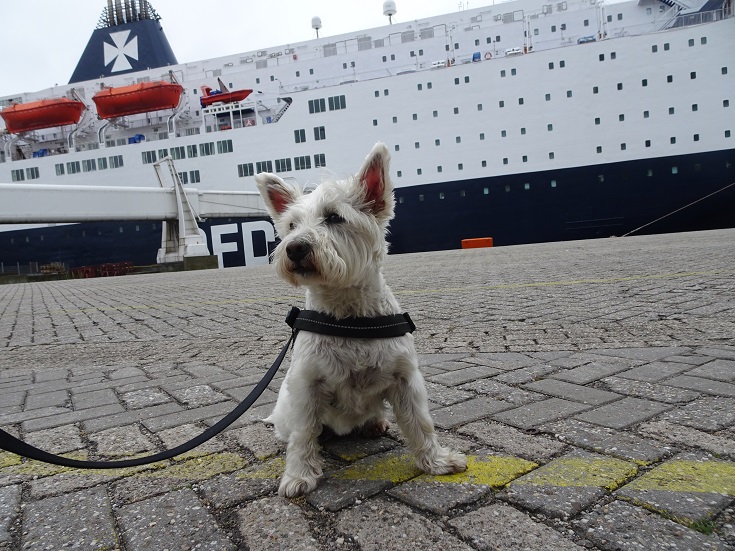 The boat started to load and Betsy got on early. Dad was not impressed where they told Betsy to stop, it was on a steep ramp and the opposite end and side of our cabin.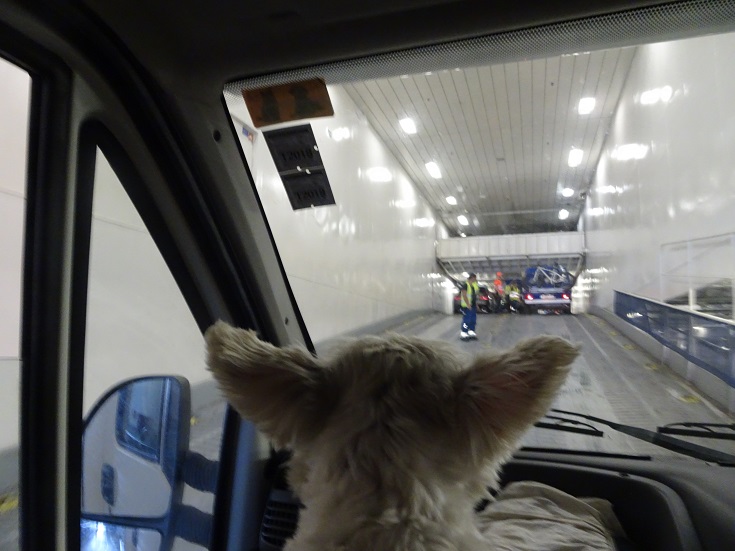 The cabin was nice, the exact same as the last time. The walks area was good too, it was over two levels. Time for snoozes.
The next day I woke up had some breky went to the dog deck when a voice told us to go to Betsy. We sat in Betsy for ages. We were the last off the ferry. When we got out we were at the end of a very long queue.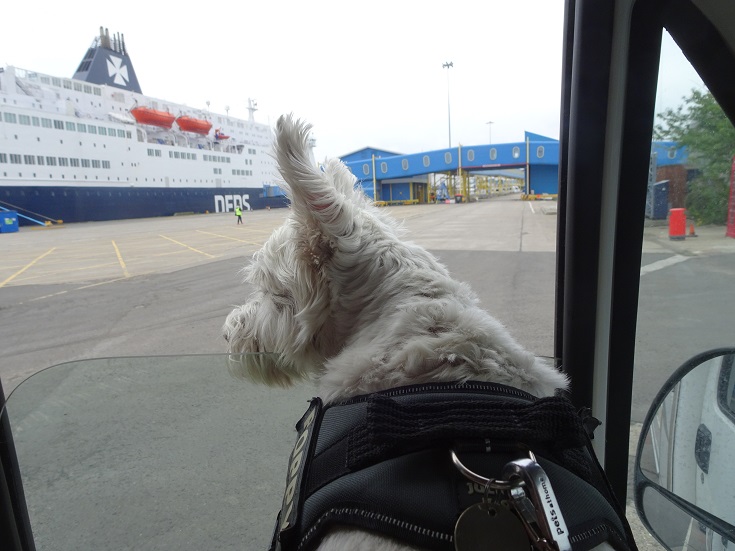 It took ages to get out. Once we were free the drive home was easy and that night got to sleep on my nice cool bed. The big adventure was over.