Today we were meant to climb Cat Bells, We were to get a boat across the water to get there. Dad phoned the boat people who said because of covid the boat would not be stopping at cat bells. Dad said we should go see the Castlerigg Stone Circle. Stones in a park dad? OK. We set off as if we were going into town but instead of taking a path down hill we went up hill into a field beside another campsite.The field had lots of sheep in it so I had to stay on leash. Once out of the field, leash off, ball.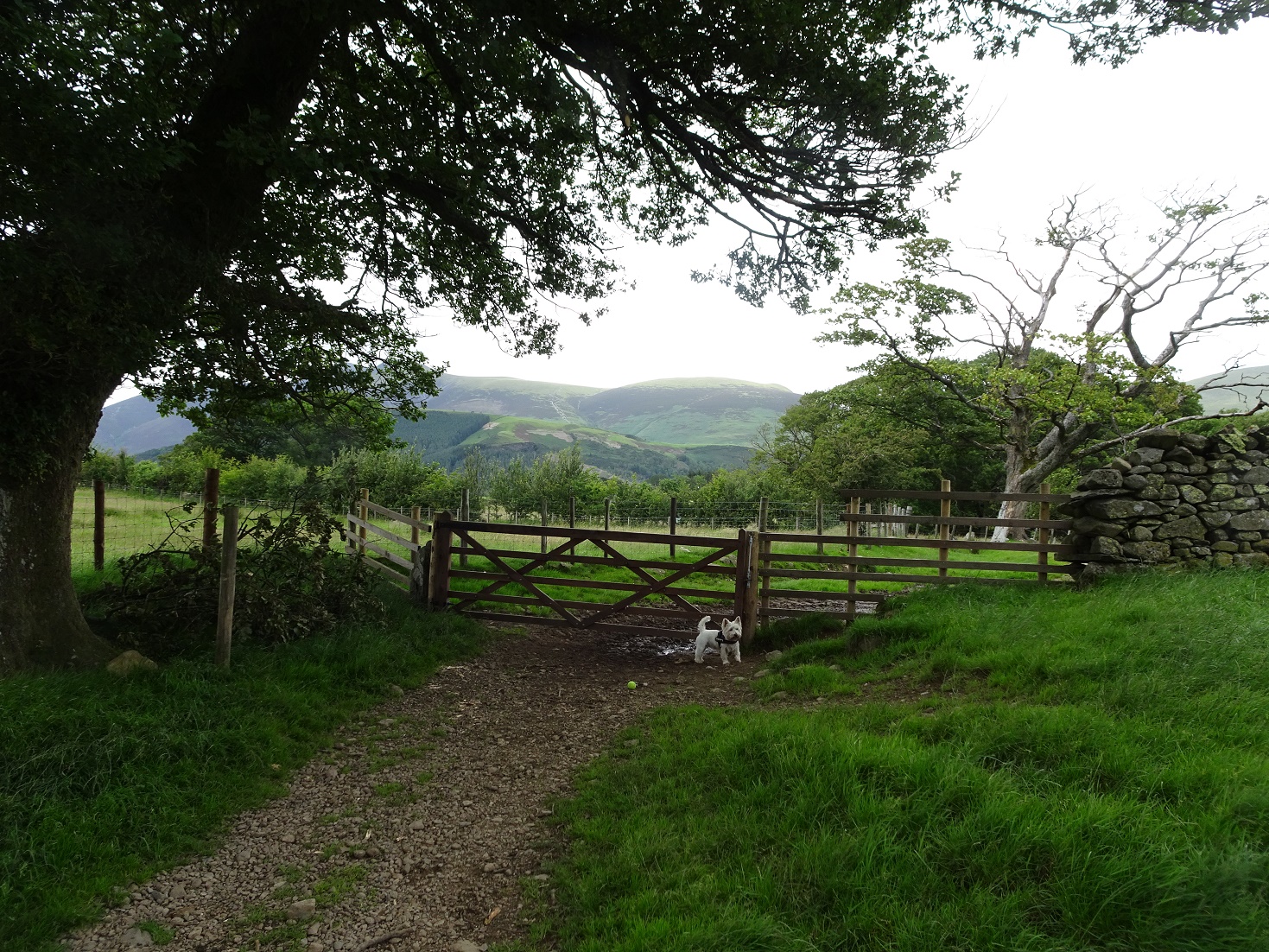 We came to another field and there was a pony in it, dad kept our distance because Poppys can frighten ponies. Where are we going dad?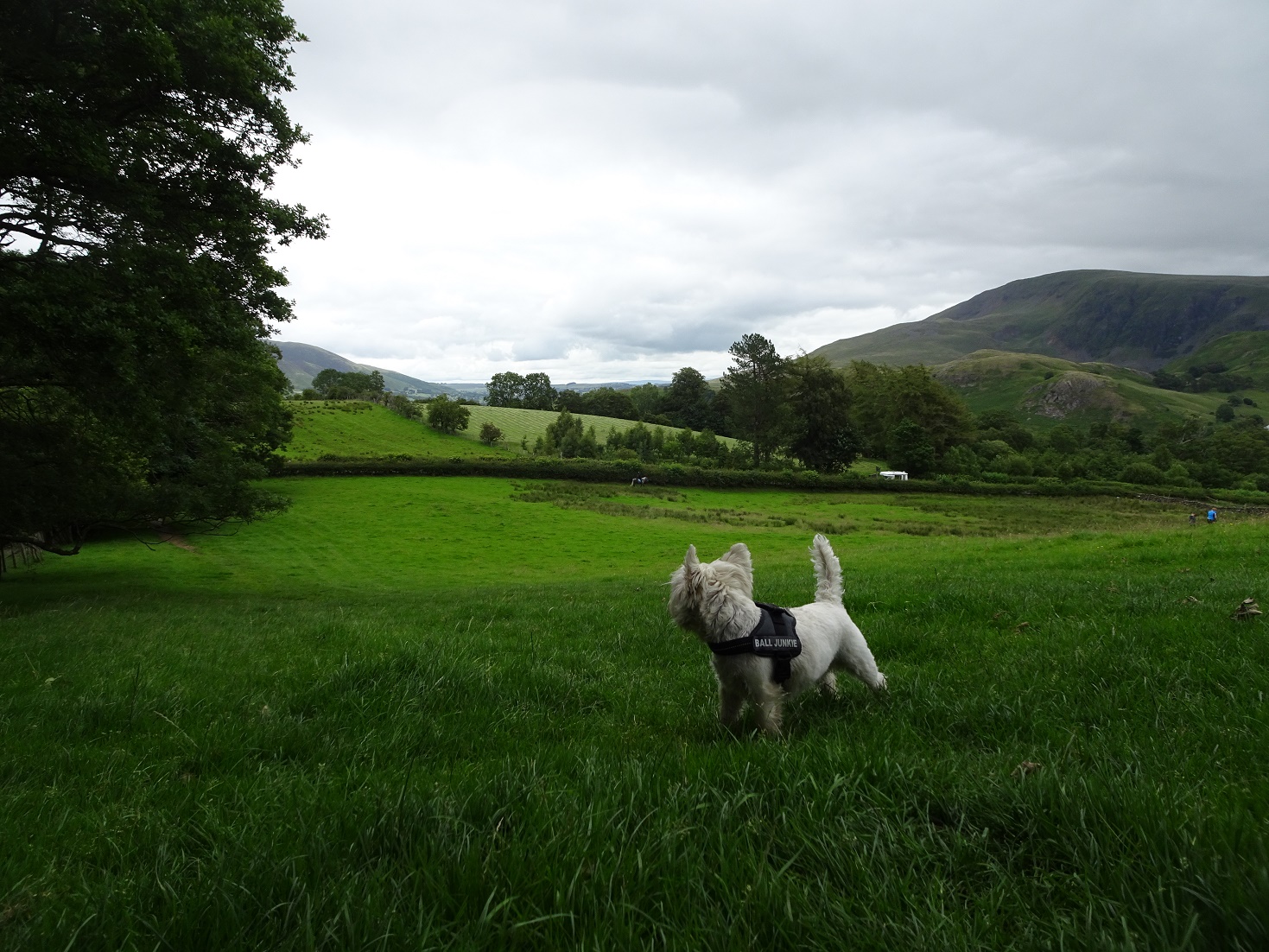 After the field we crossed a busy road then entered a small county lane, i was off leash again and got to explore lots of smells. All of a sudden mum picked me up and lifted me over a wall, we were at the stone park. This stone park was different from the ones dad has been taking me to back home, there were hardly any stones in it.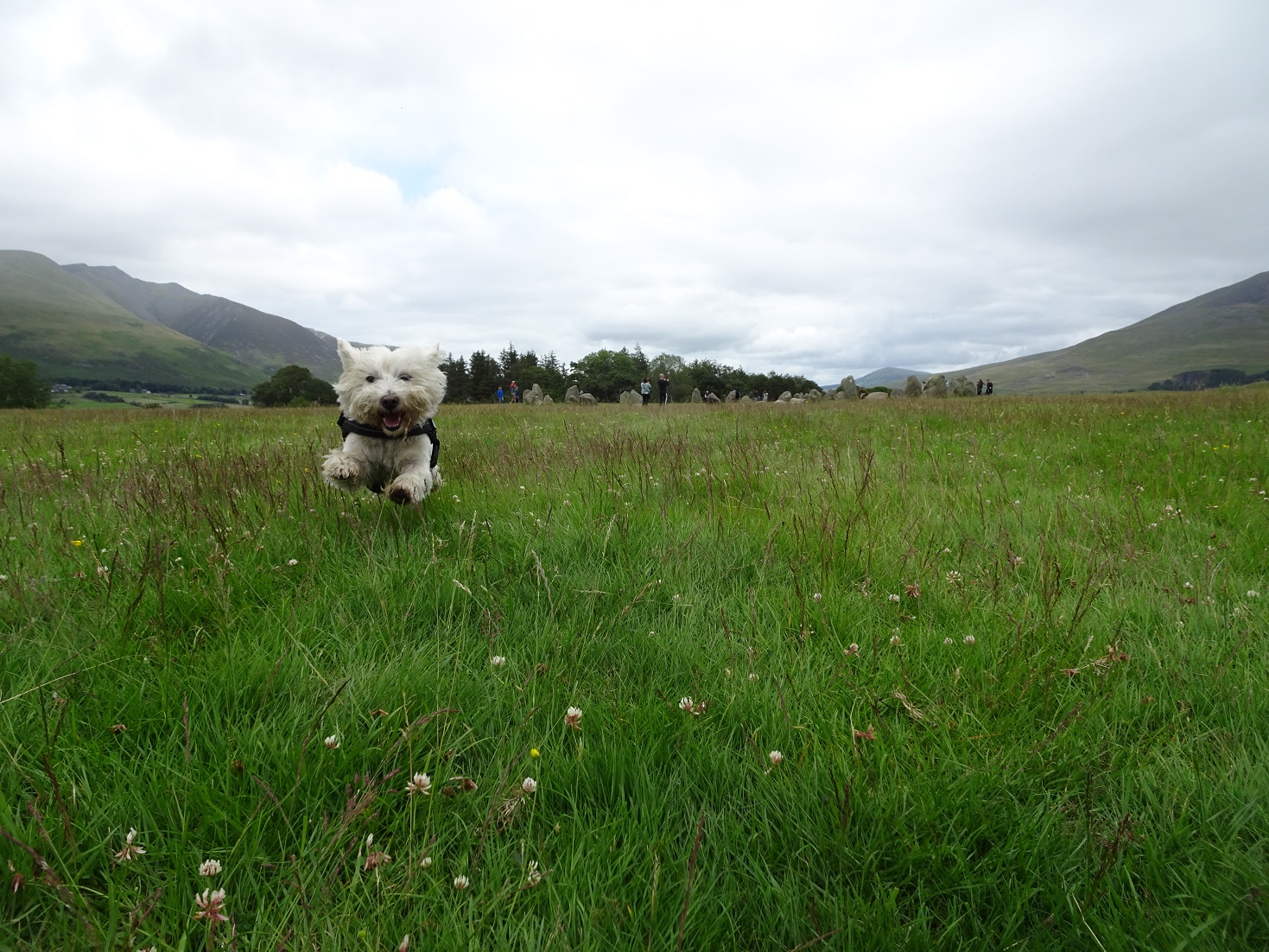 Stone parks are great places to run about and play ball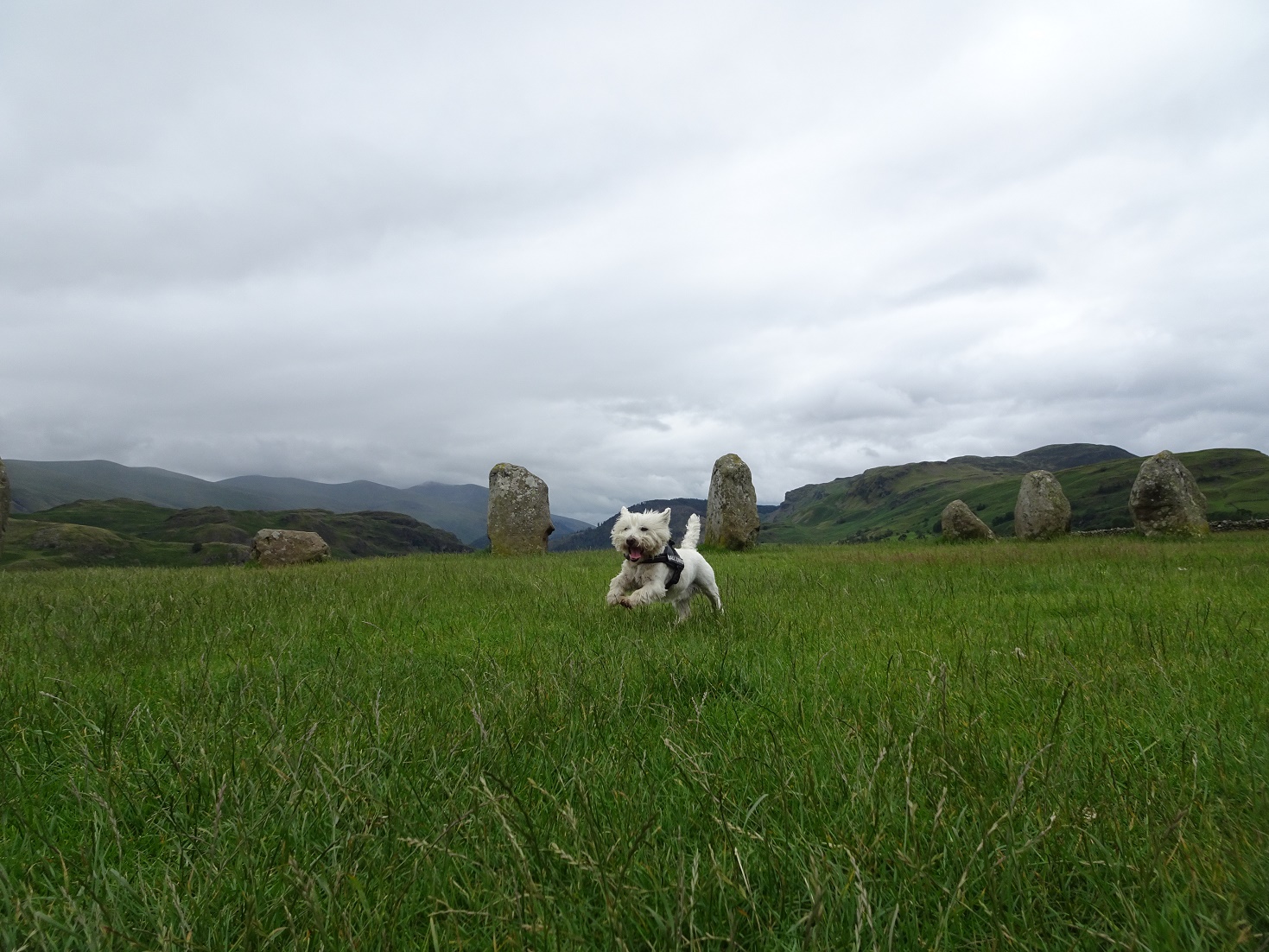 I made a new friend at stone park a small boy who played ball with me.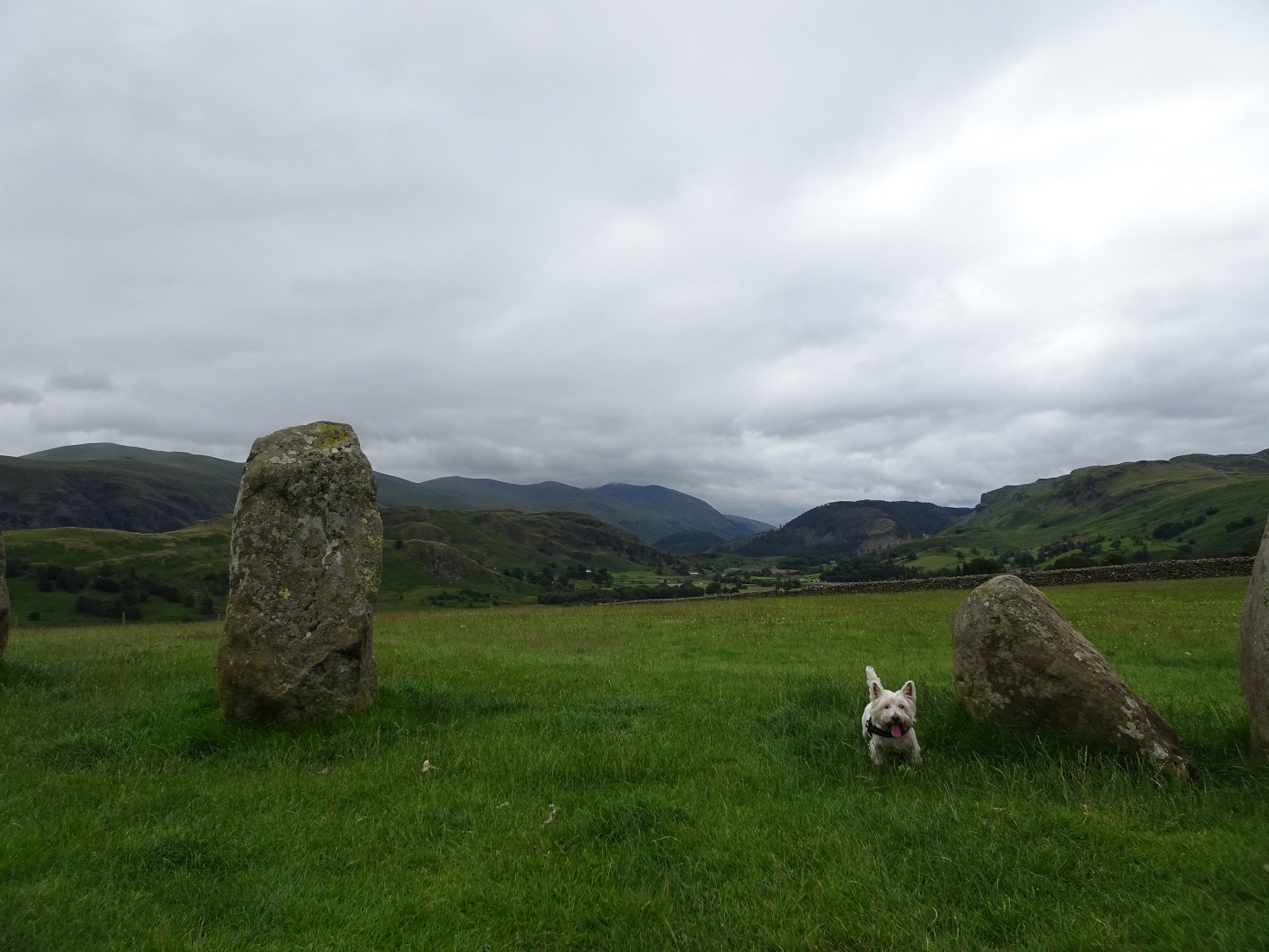 In the afternoon we were going on a boat, time to leave the stones and make the long march back to the water.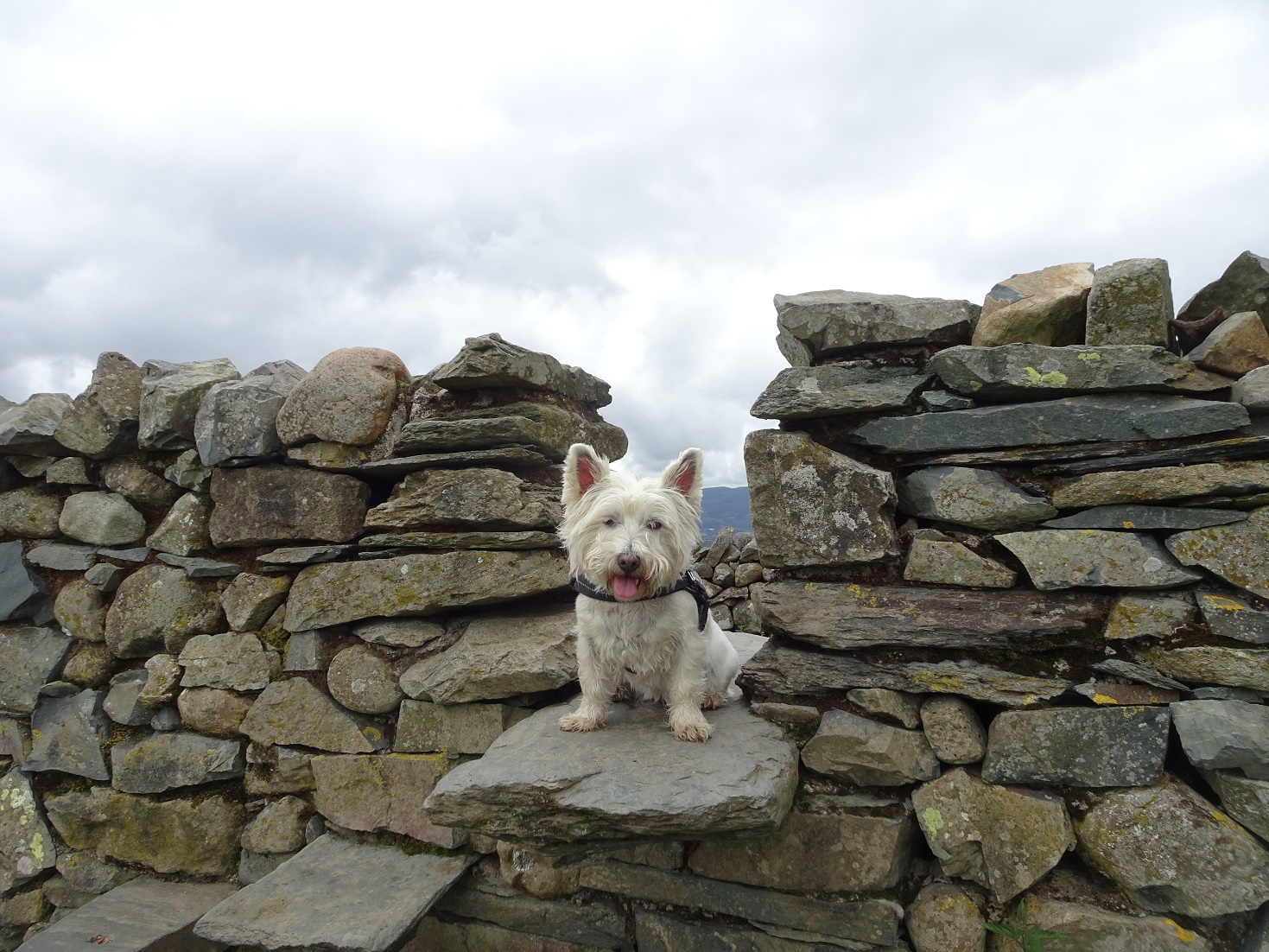 We passed by our camp but dient go in, why not mum I'm tiered.
At the water mum and dad had to were muzzles I was ok though. I still think its funny how mum and dad have to were muzzles and I get away without. Very different from Italy!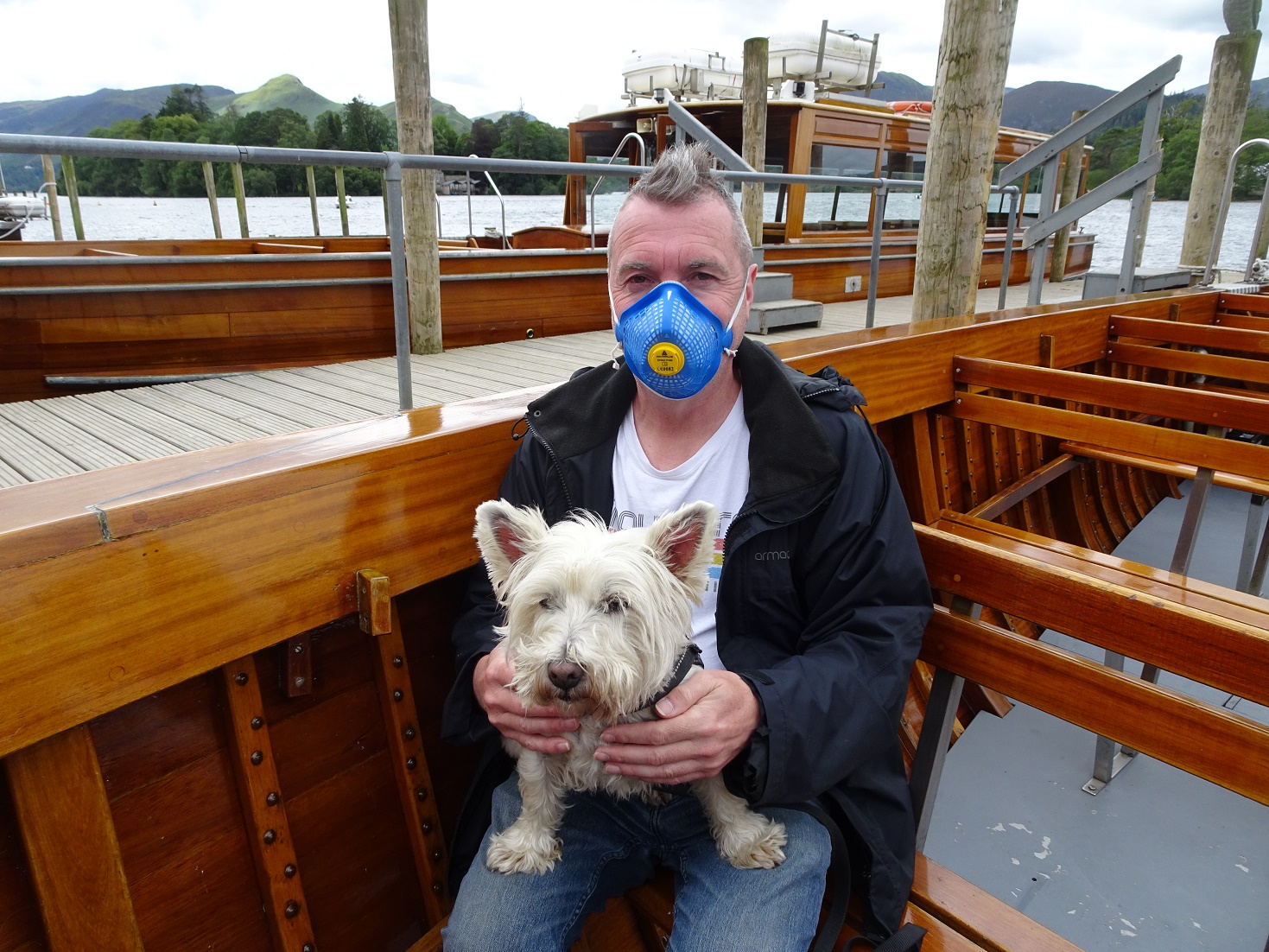 the boat putted away from the pier as I gazed across the water.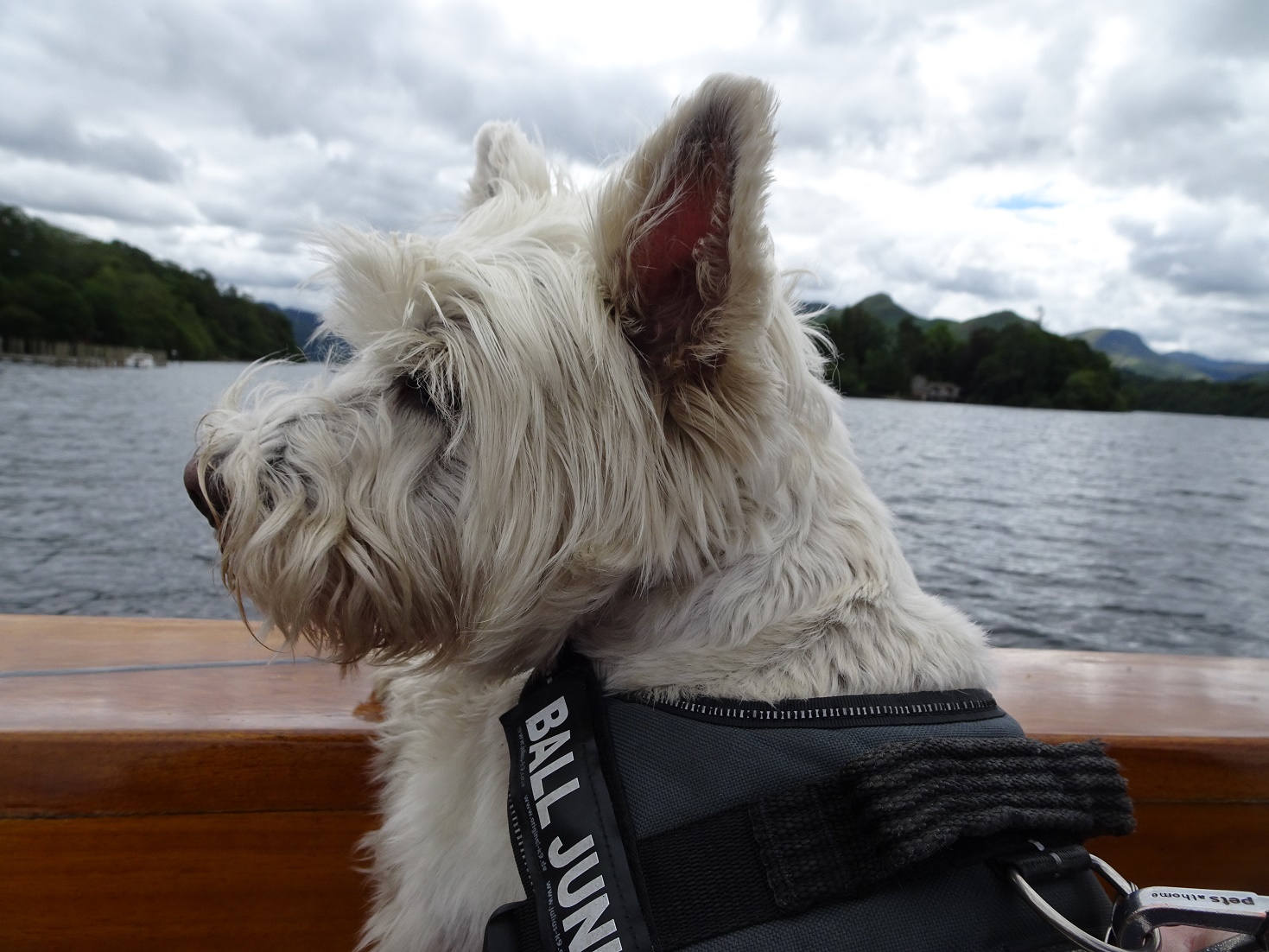 we passed a few small islands with houses on them. As we got closer to cat bells I was very happy we were not climbing them.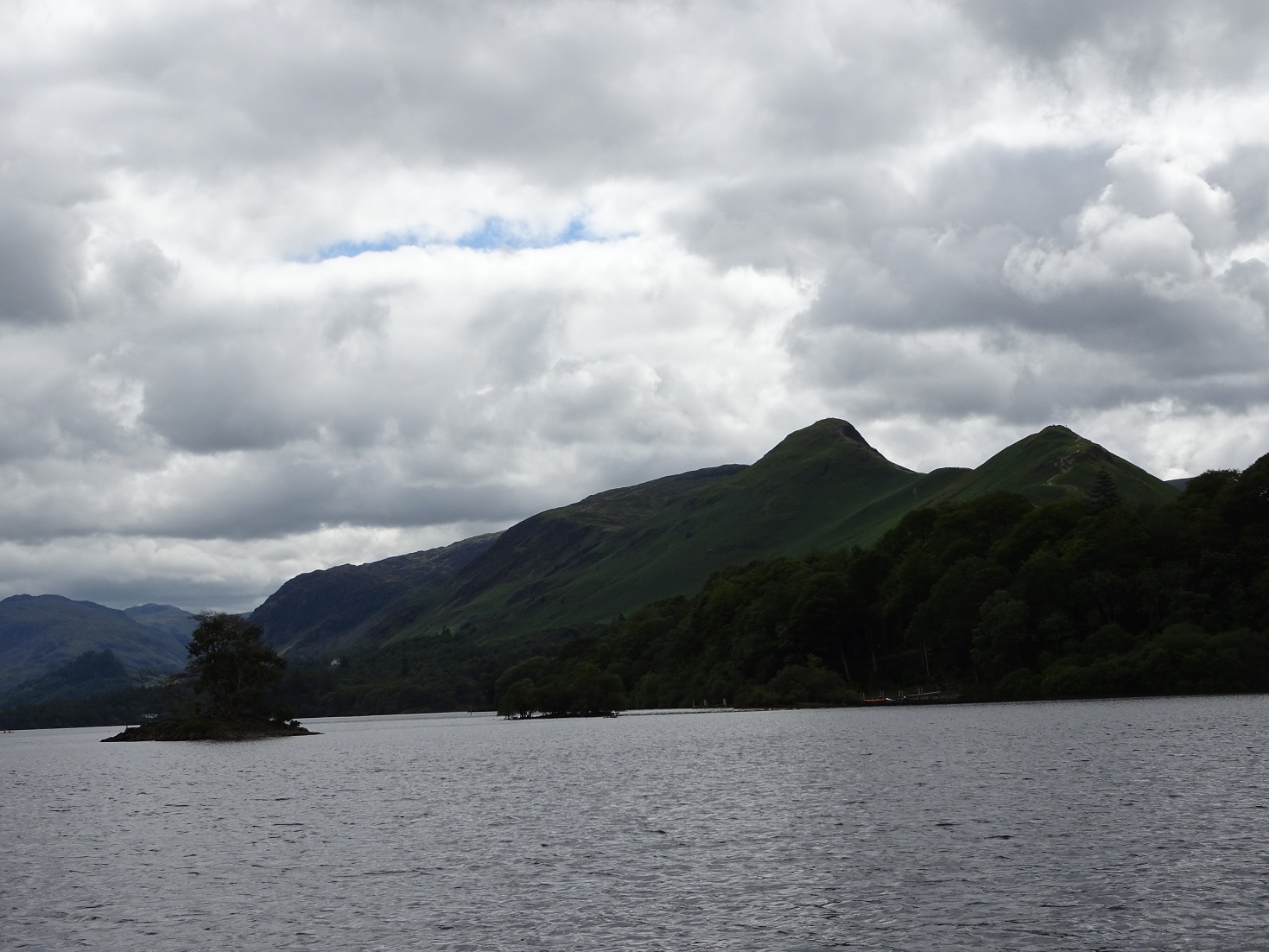 The boat was on the other side of the water and we could see Betsy up in her field.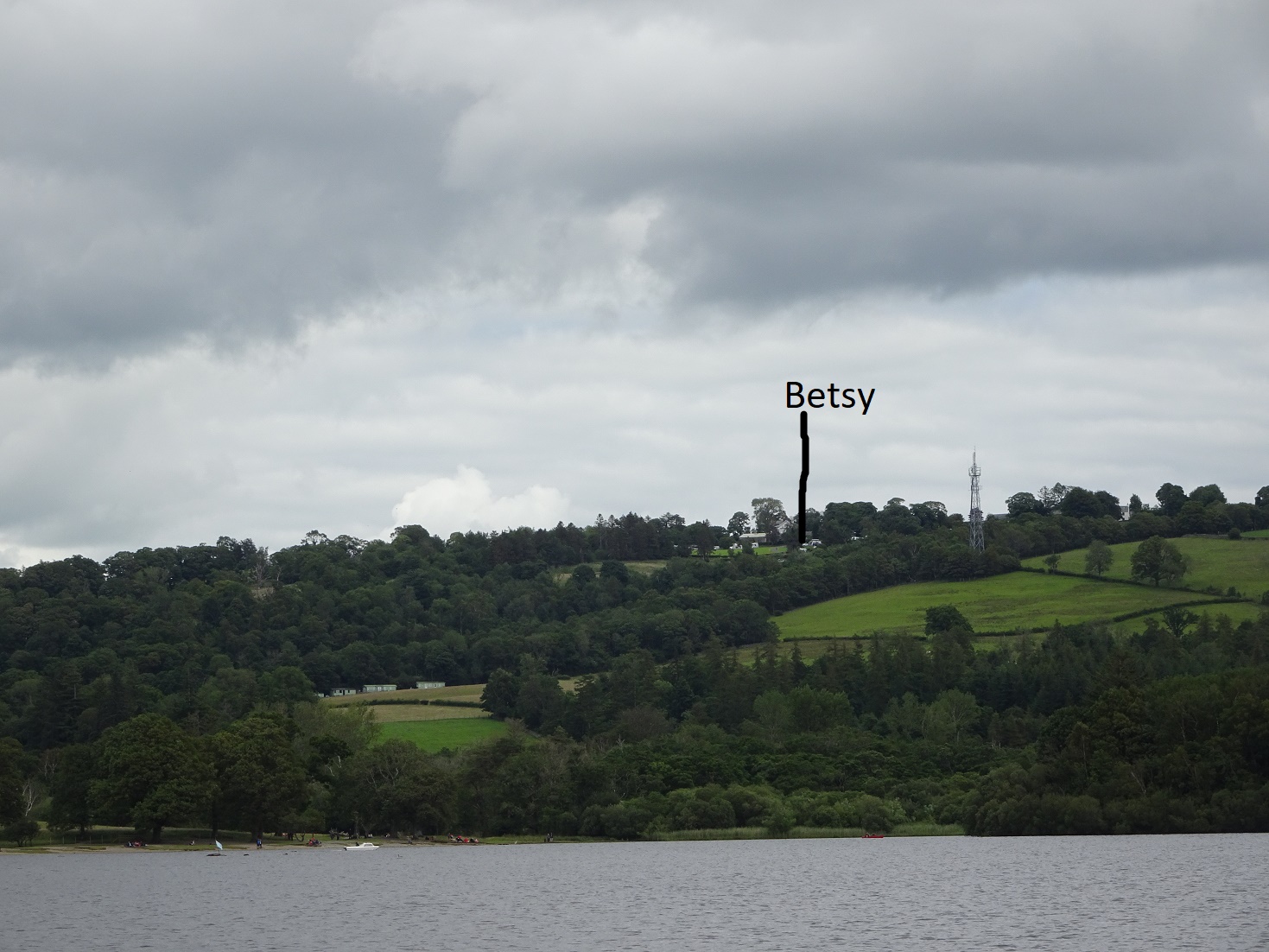 Putting away on the water peoplsees waved to us, some peoplsees were even in the water swimming.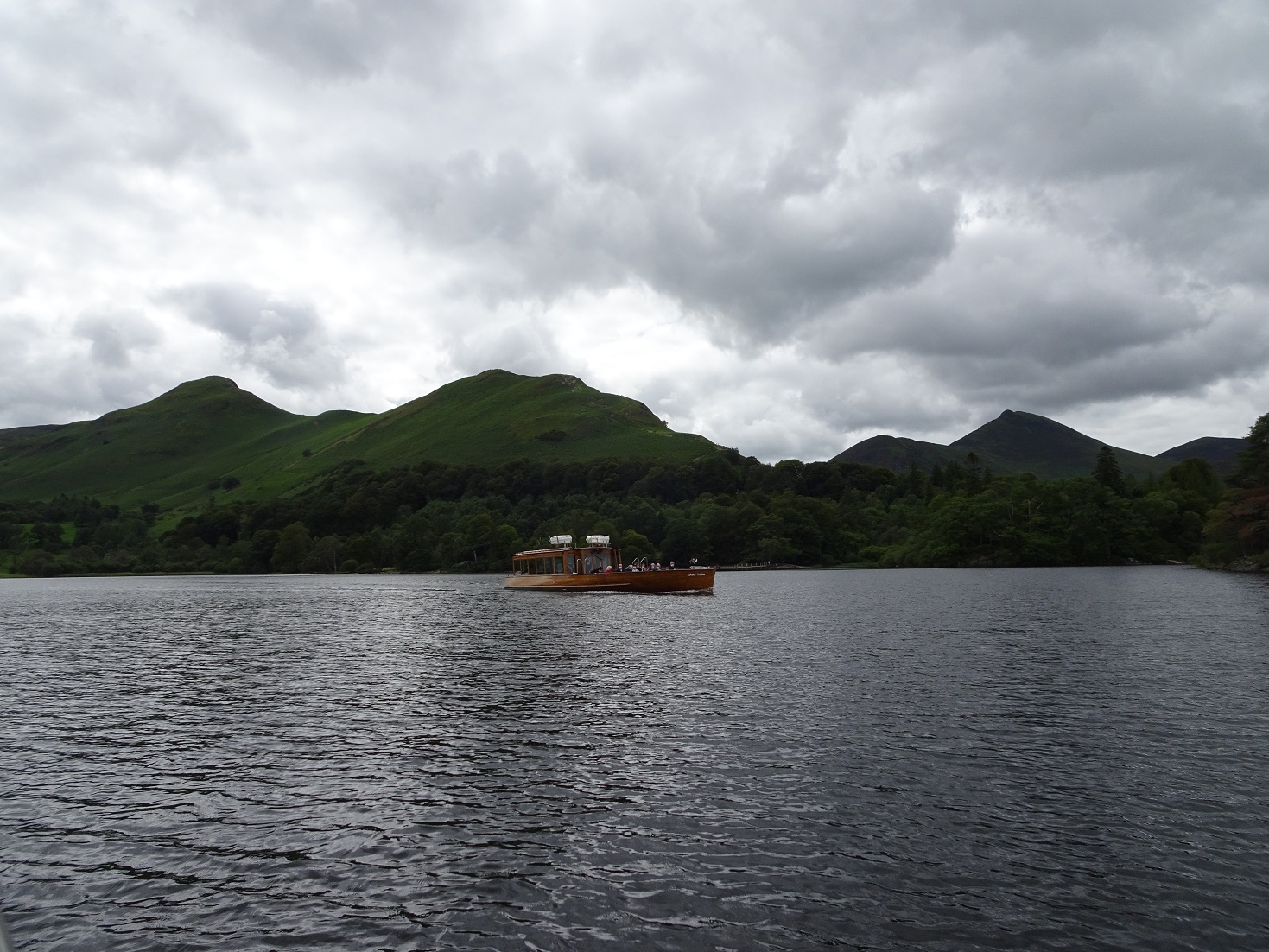 After a while we had circled the lake and were back at Keswick. Davies taxi said they could take us up the hill. It was nice of him because he was having a late lunch.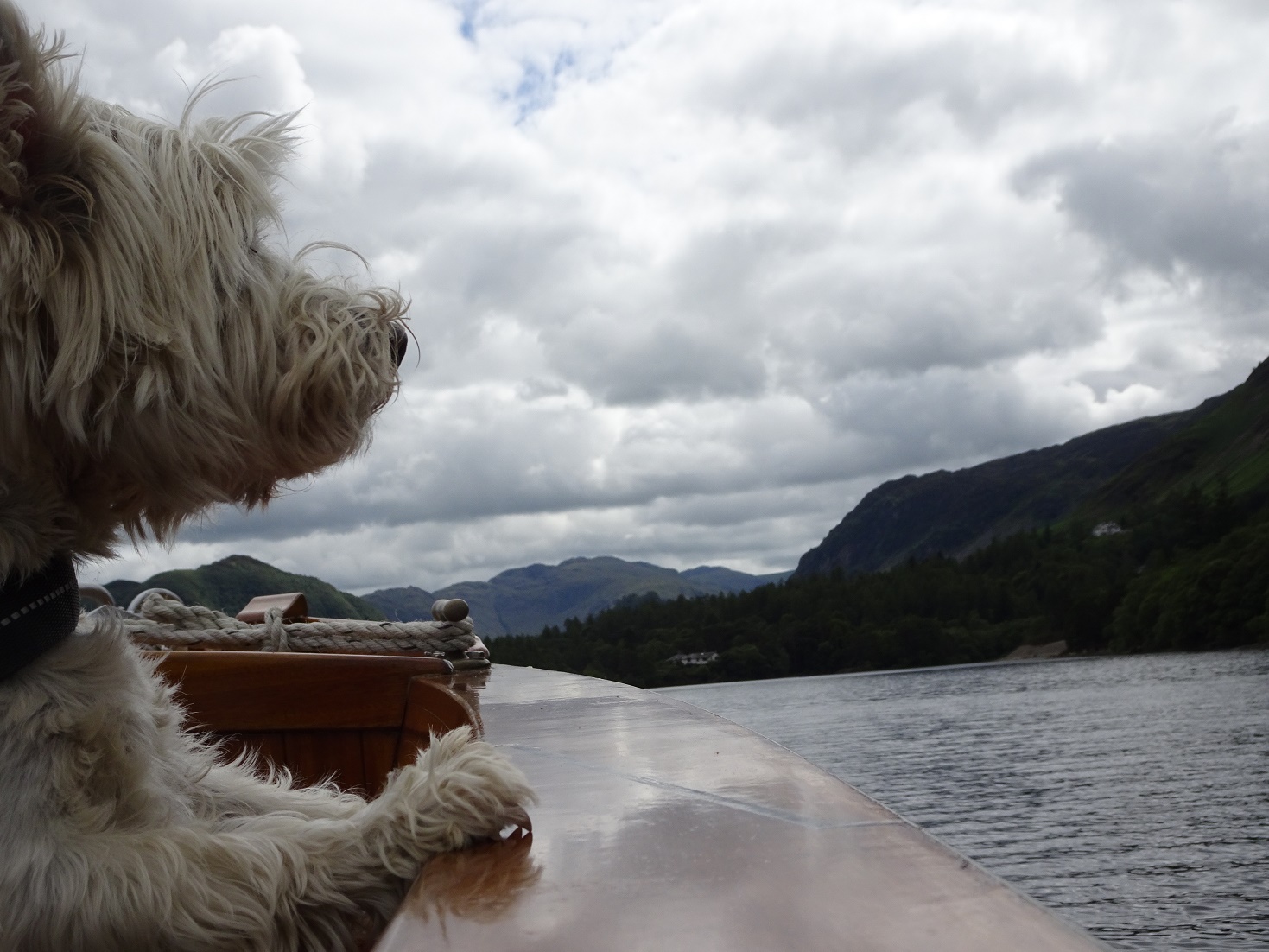 Back in betsy we had pasta for dinner and settled in for the night.