Keswick and the Great Forrest
I woke this morning on dad. Mum was making breakfast and my breaky bickys were already on the floor, yum. Jumping on the seat I gazed out the back window and saw something move. What is it grrrrrrrrr. It's a rabbitsee! aw aw awooool grough rough rough. Let me at him dad!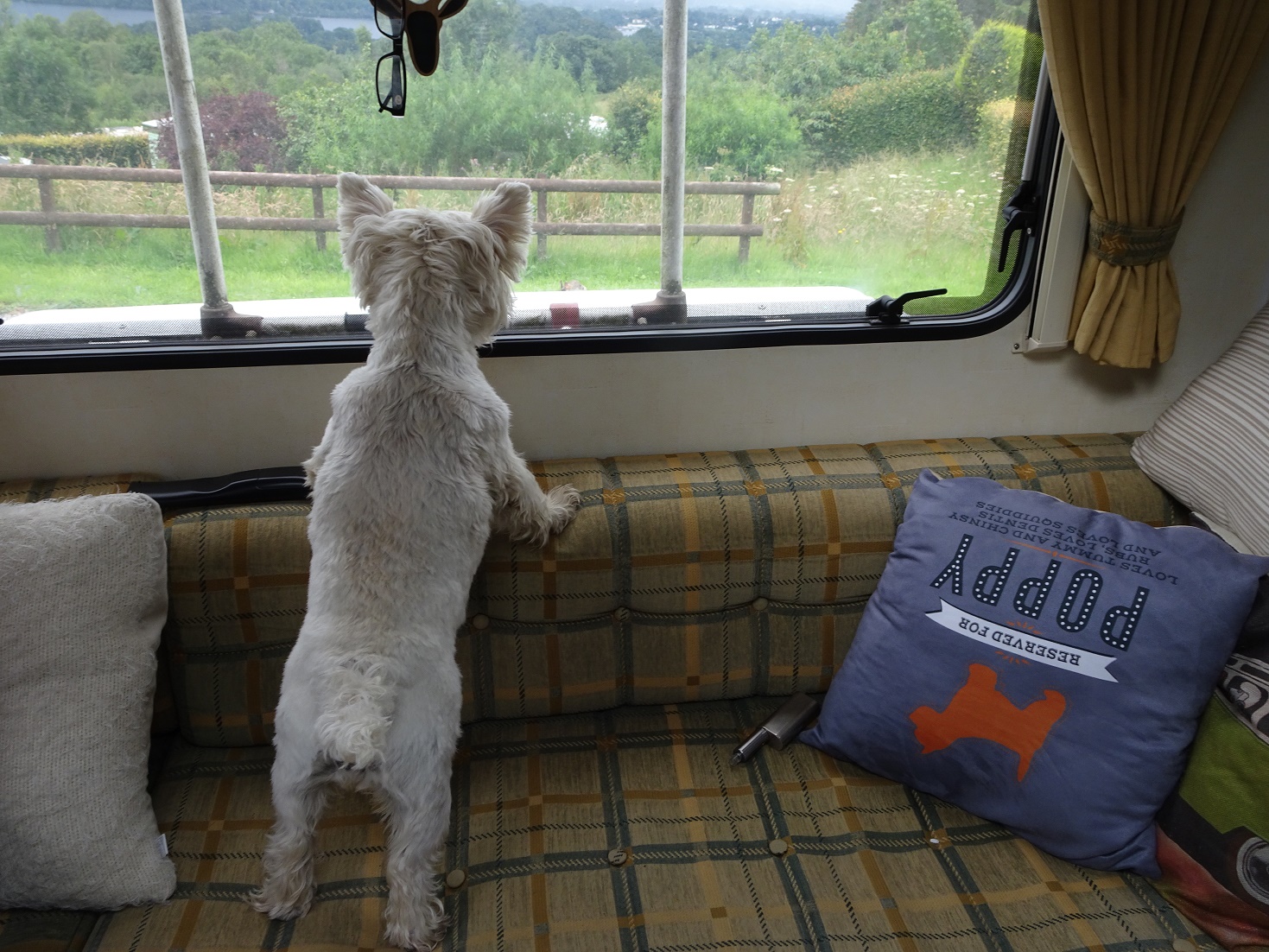 Dad let me out and I chased him into the bushes down his hole. Dig dig dig come out Rabbitsee. He didn't come out.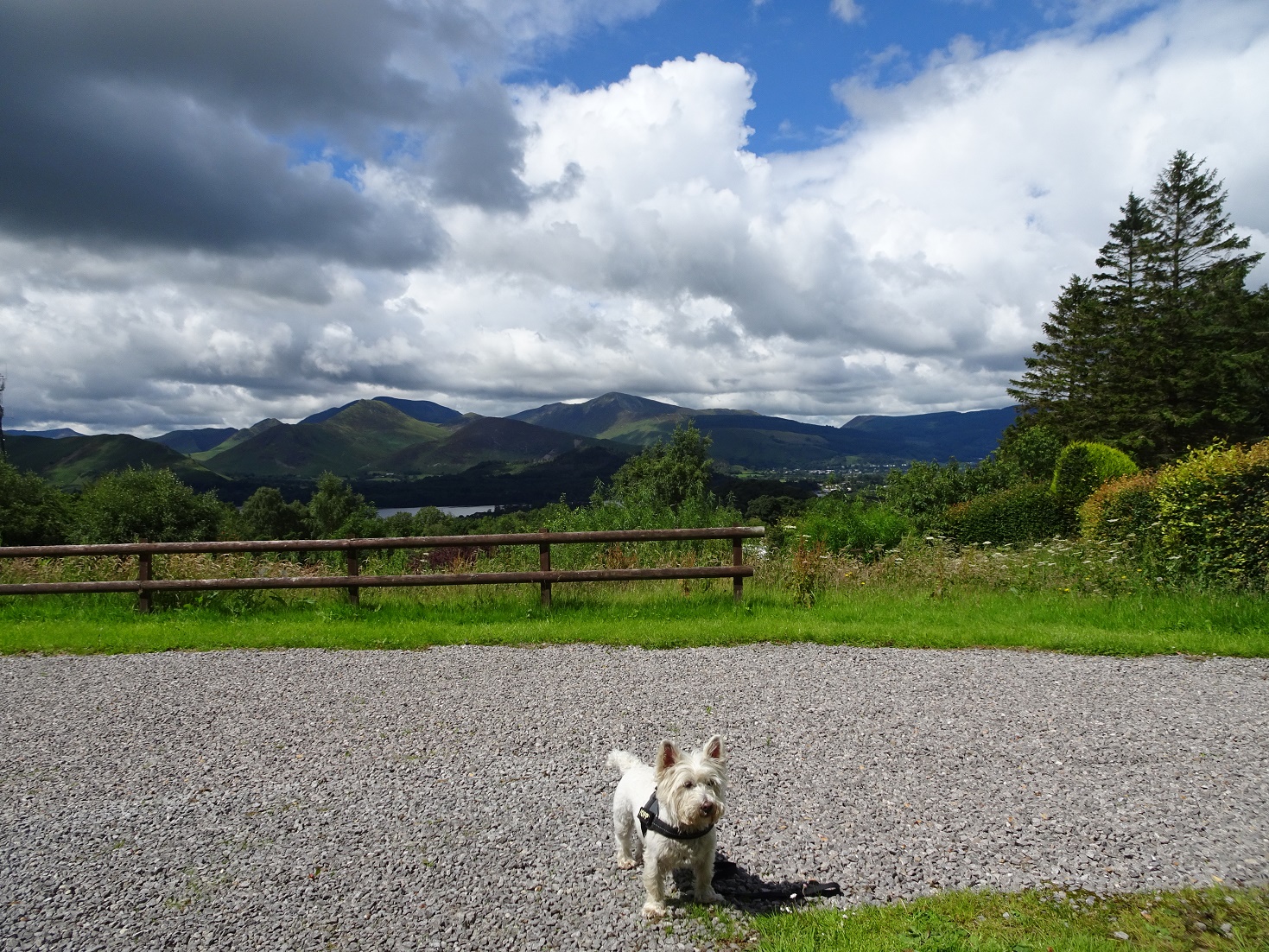 We were going on a long walk that started with climbing to the top of the camp. The camp is very posh. It has a shop, lots of places to play and even a dog bath! I'm not liking the dog bath, poppys don't like baths!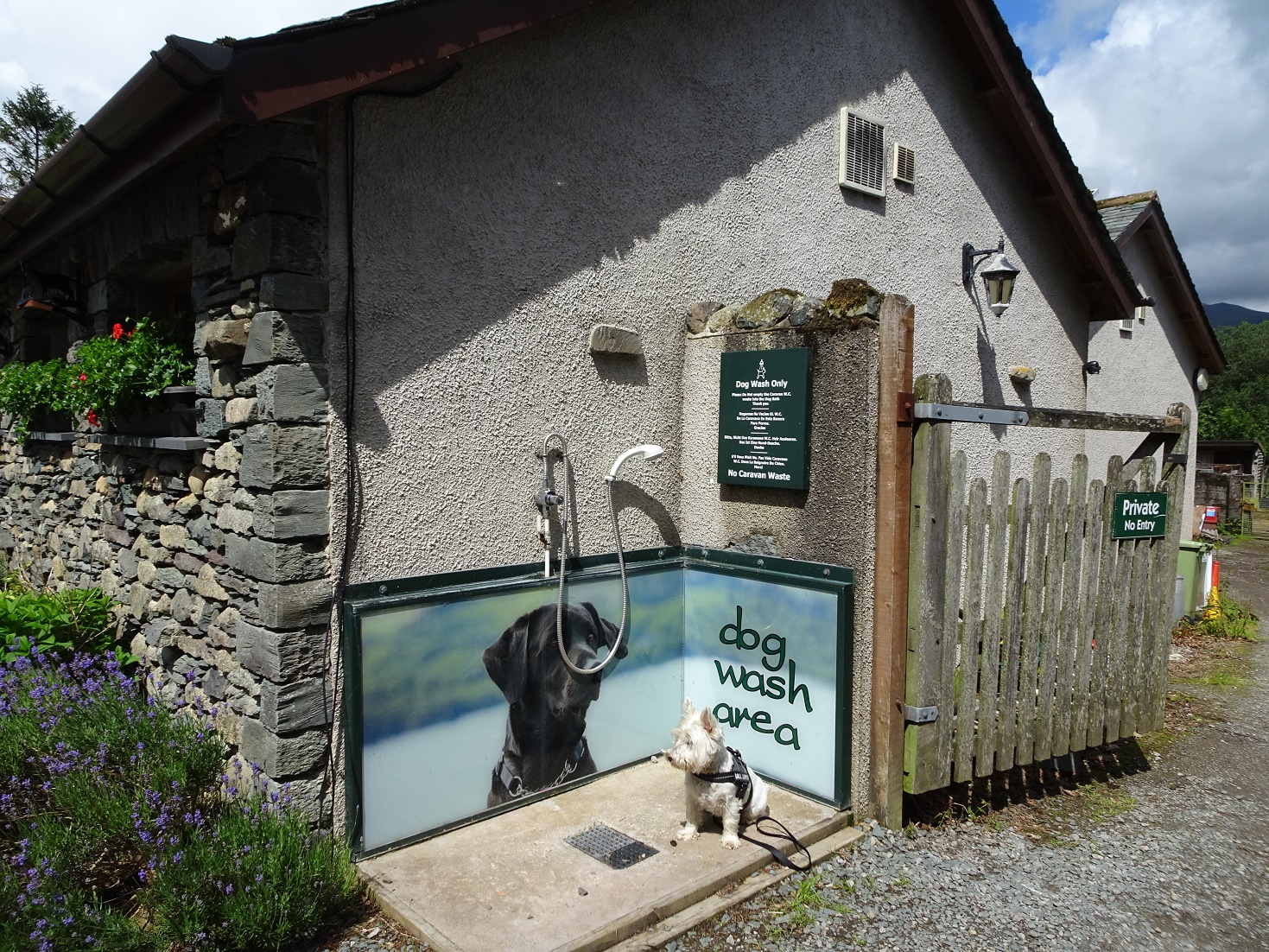 Leaving camp we turned up hill. That's odd we went down hill yesterday. As soon as we left the road I was off leash. I went over a bridge and was in the forest. Lots of new smells. Skirting the edge of the trees down the hill we went. Mum and dad looked at a sign post. It pointed to lots of trees, are we going there dad? The forest was very big and had plenty of places to go for a drink.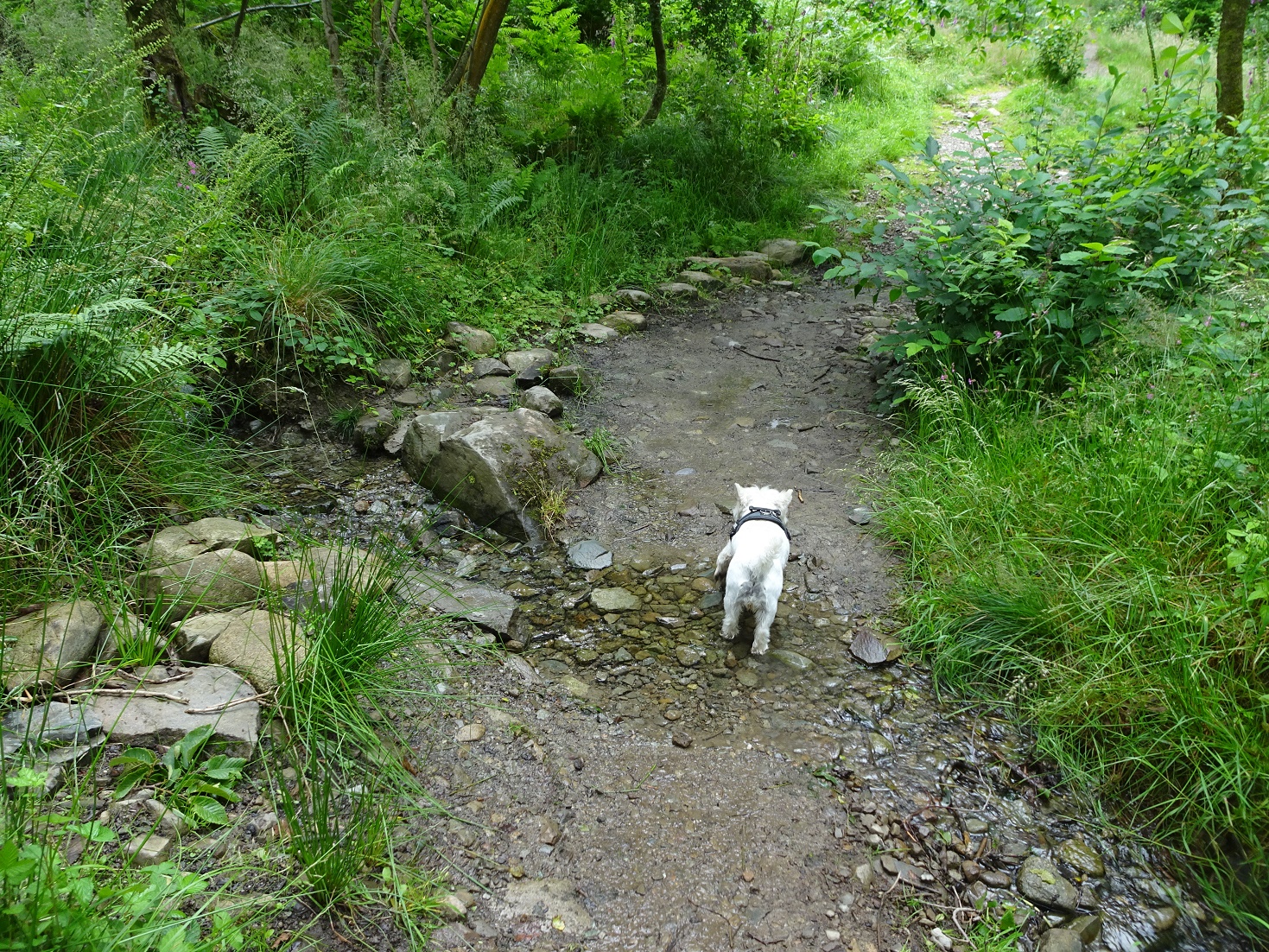 Down through the trees we went, at the bottom joy! A red squirllsee! I was off. It ran across the path, I was on him. He managed to give me the slip in a huge pile of chopped down trees. We were in a car park, where is the water dad? Dad put my leash on and we crossed a road on the other side leash off we were at the water.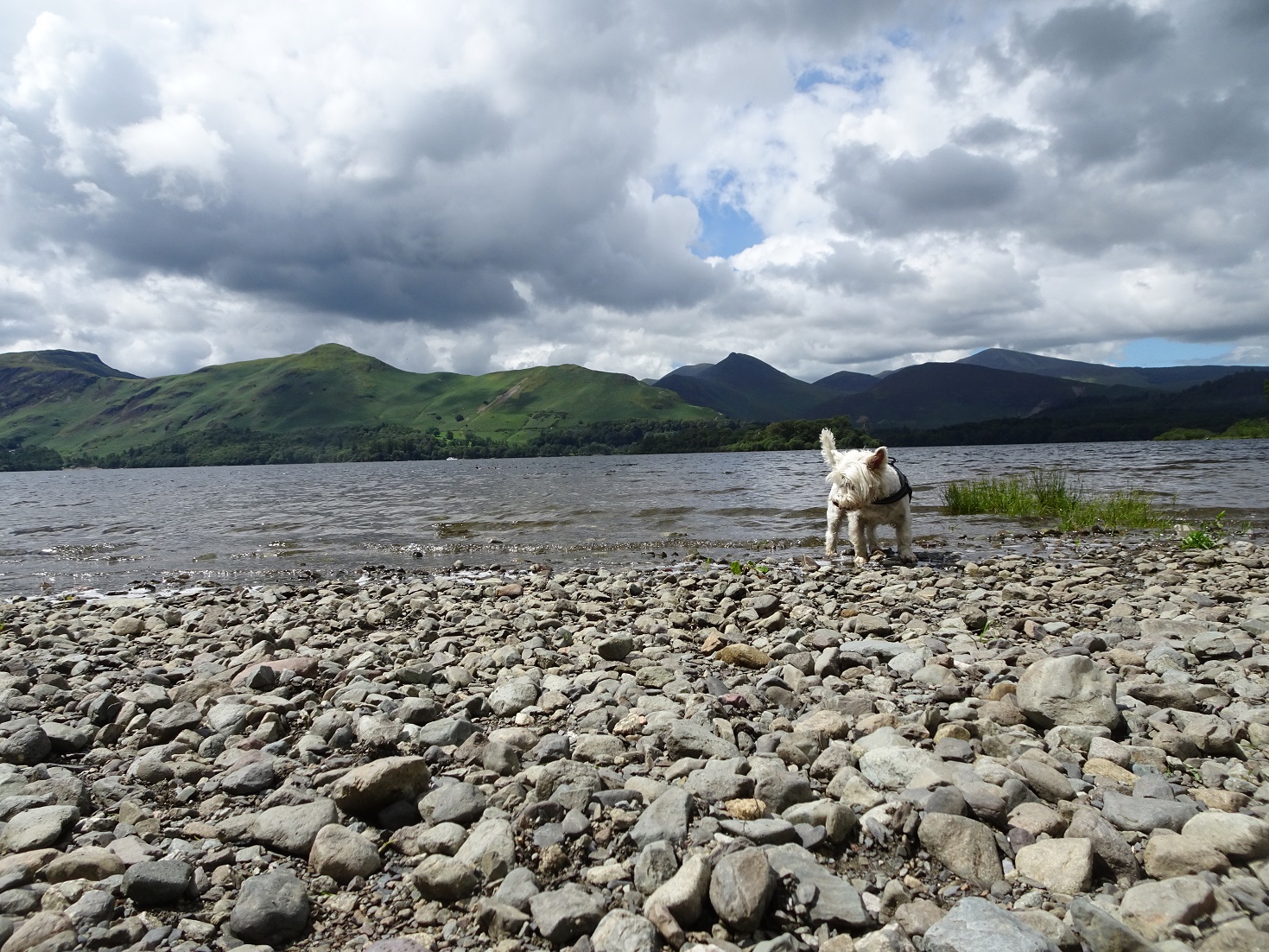 It was great I could play ball and paddle in the water. Walking on the shore line suddenly the sky started to cry. Lucky for us a big tree kept us dry. It was dry and we were off again.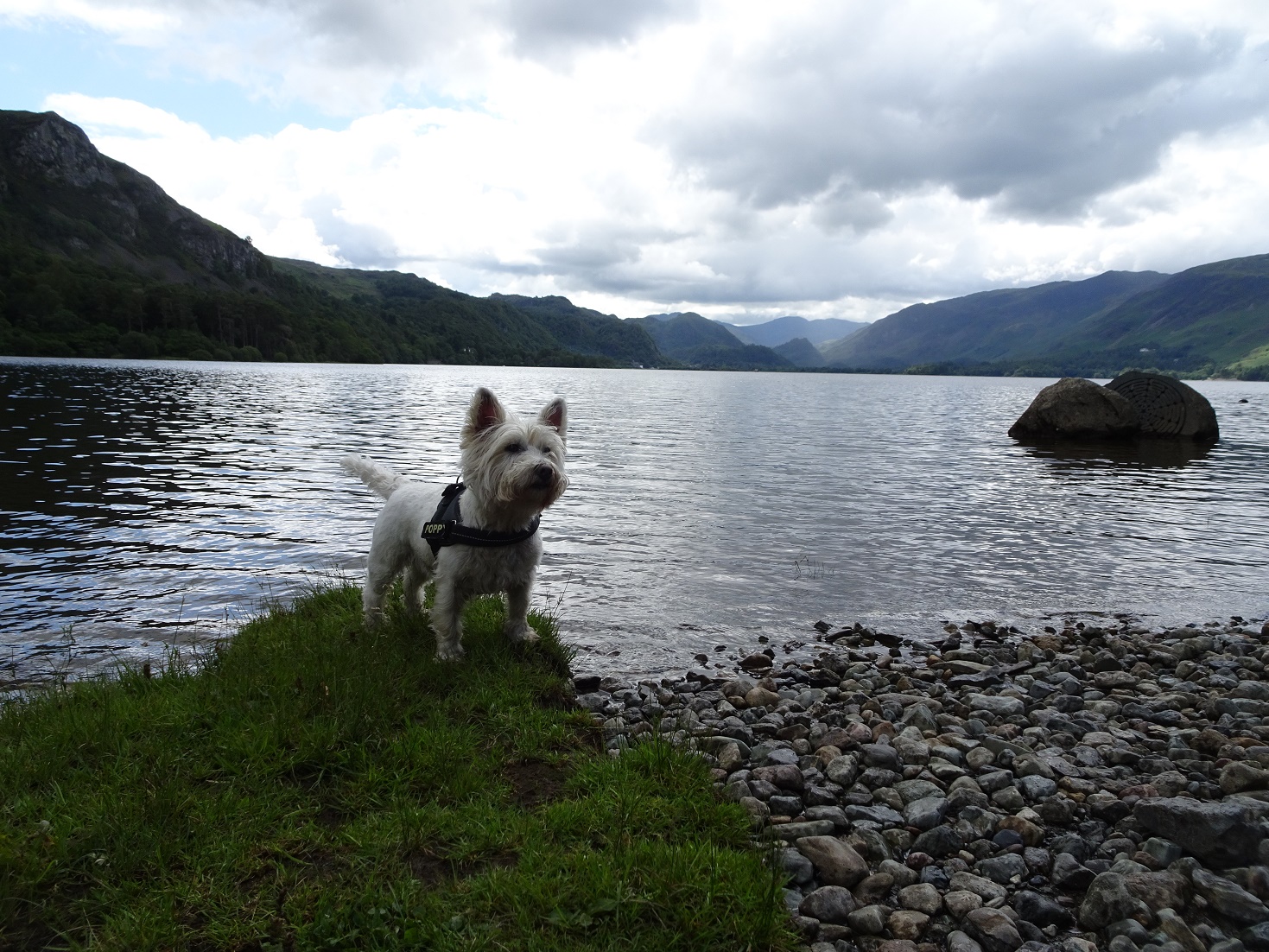 The shore line was funny, it was all connected by big paths made out of wood. It opened up, the sun was out, it was time for a picnic. After a game of ball I noticed dad had something in his hand that smelled great. I sneaked over and took a bite. It was amazing! Dad spotted me, "No Poppy Muffins are not for Poppys" Please dad PLEASE MUFFINS ARE AMAZING! He gave me another bit YUM!
After picnic we followed the path to Friars Crag, the views were great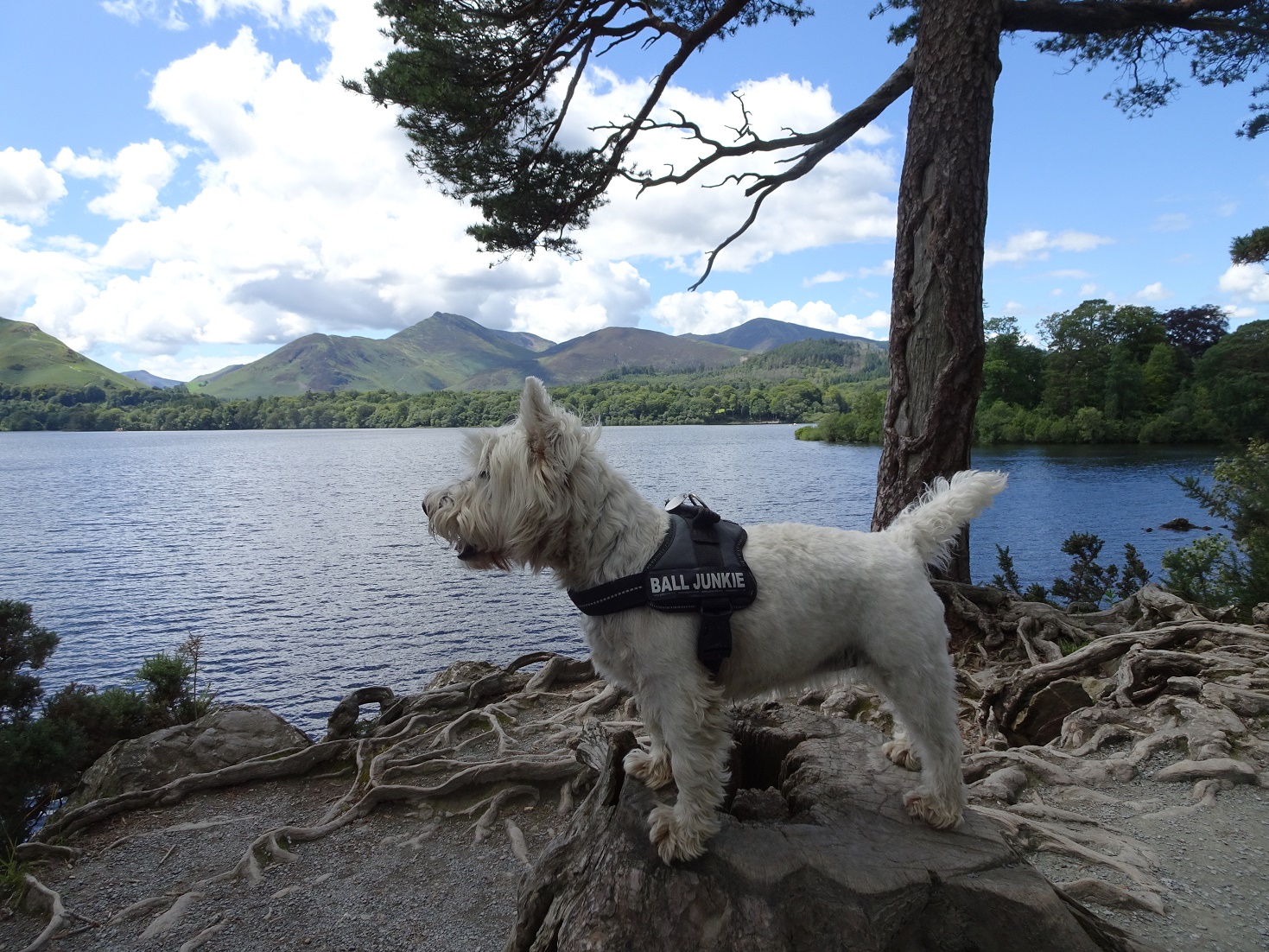 Eventually we came to Keswick Beach where the boats live. It was very busy.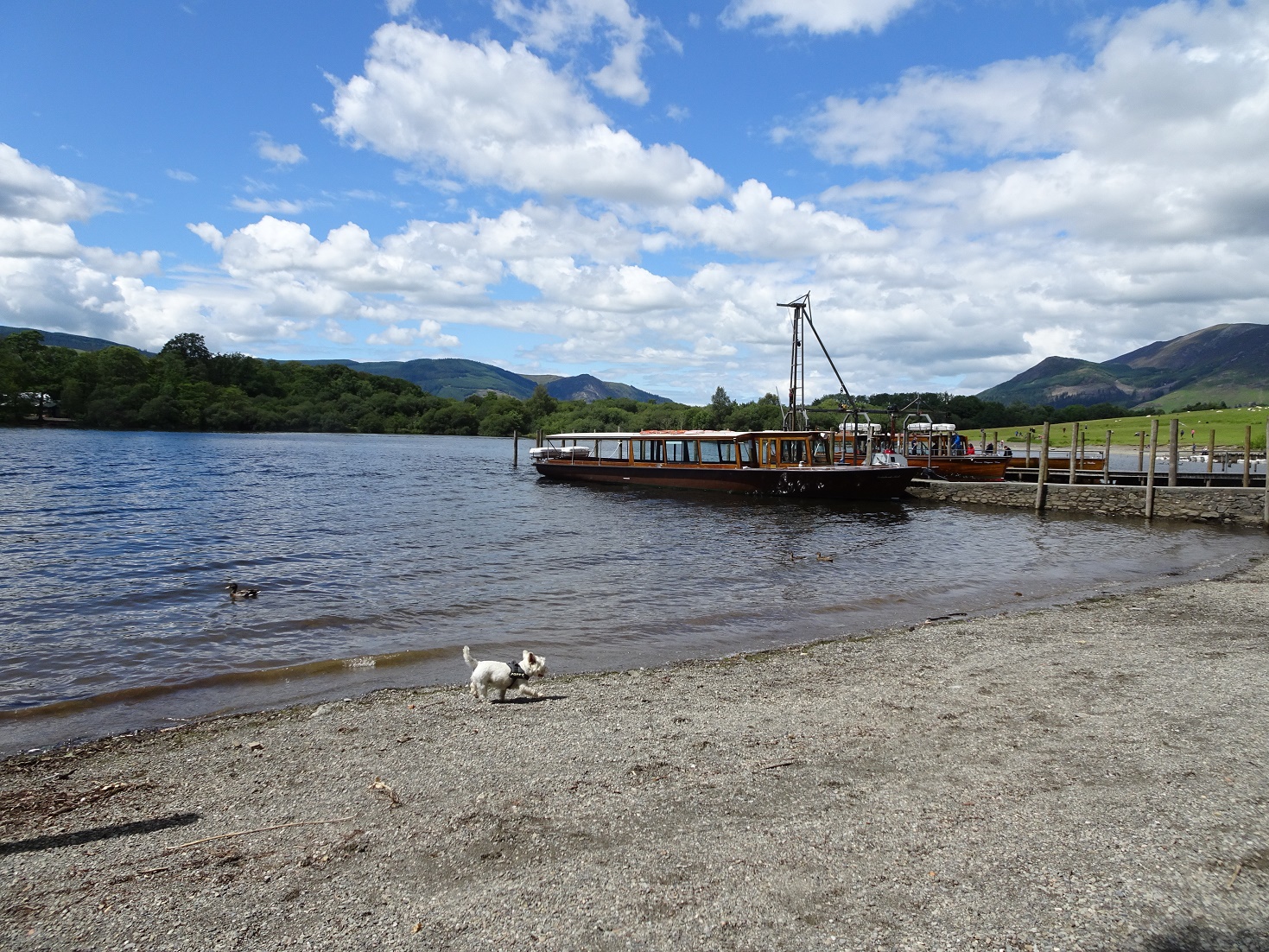 In the town mum went into a shop, I was allowed in the shop. Mum wanted to buy a table but it was heavy and the walk up the hill would be too much. The lady in the shop said she could get it delivered to the campsite, mum was very happy. Time to make the long plod up the hill to Betsy. By the time we got to the top my poor paws were very tired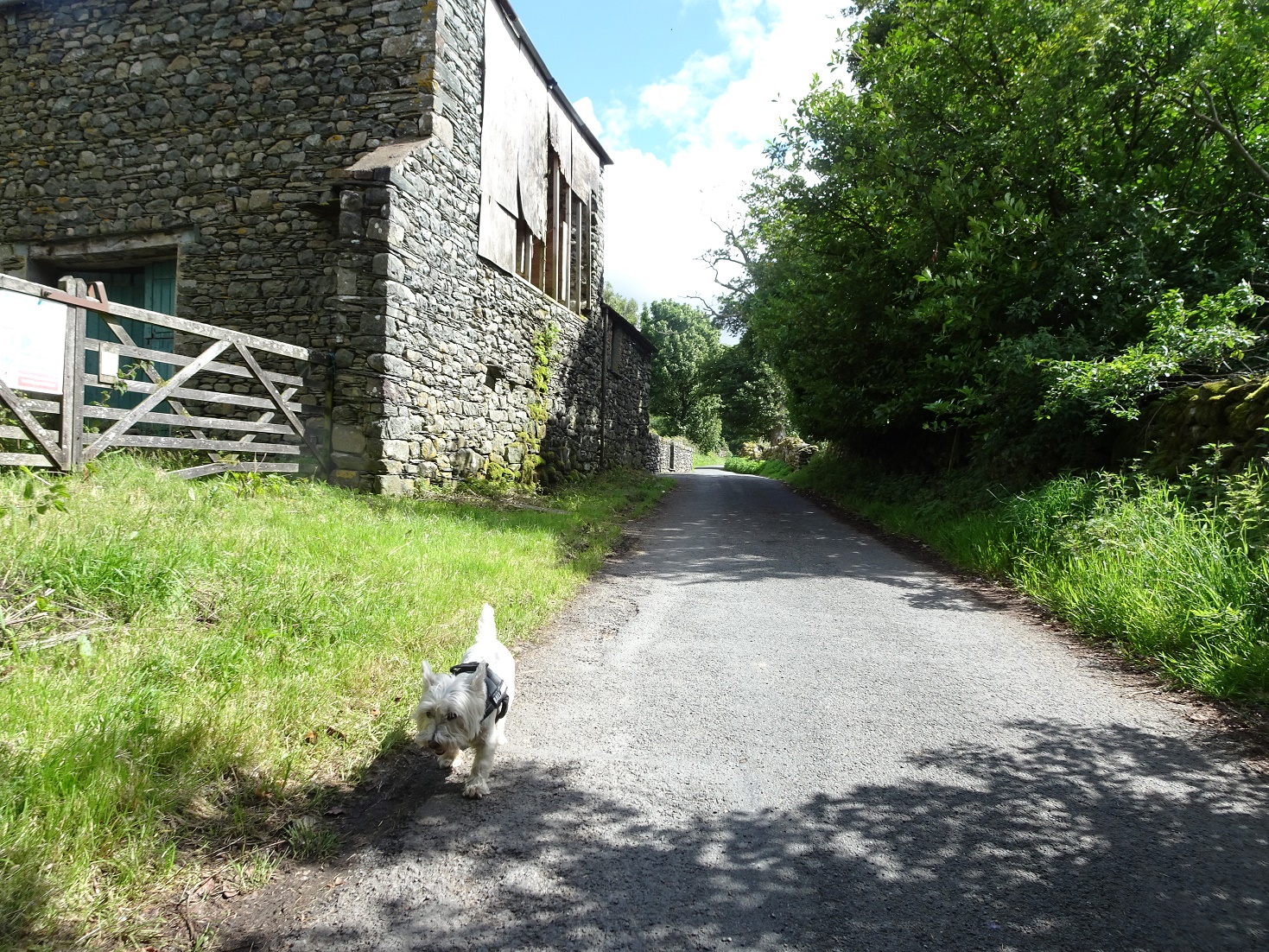 After a long rest mum and dad had a few drinks before dinner. The van came and mum got her table! Dad put it underneath Betsy. Refreshed it was time to go for dinner, back down the hill we trod.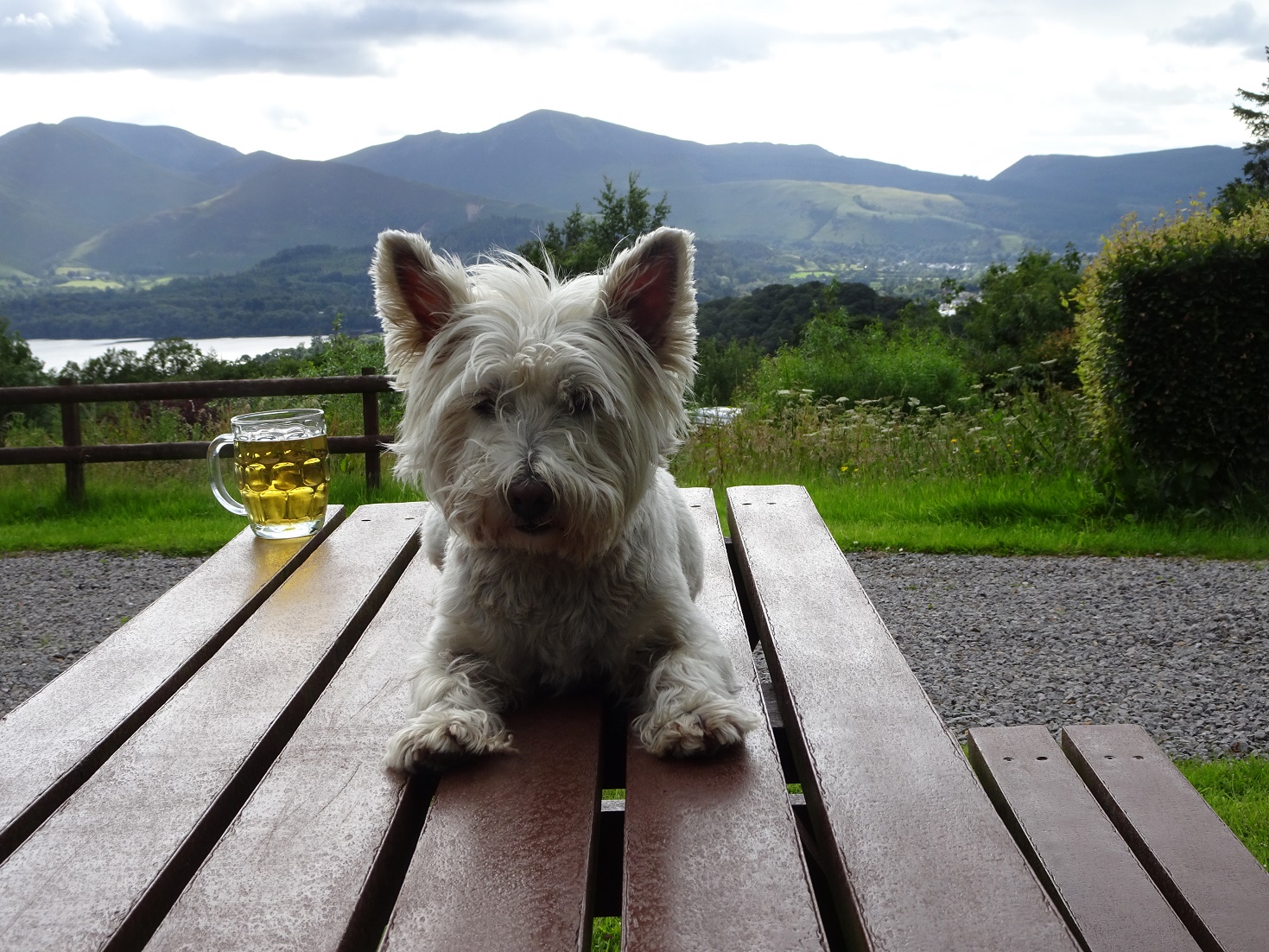 We were going to the George Hotel in town. I was famouse for its gigantic pies. I'm glad mum got one, it was great.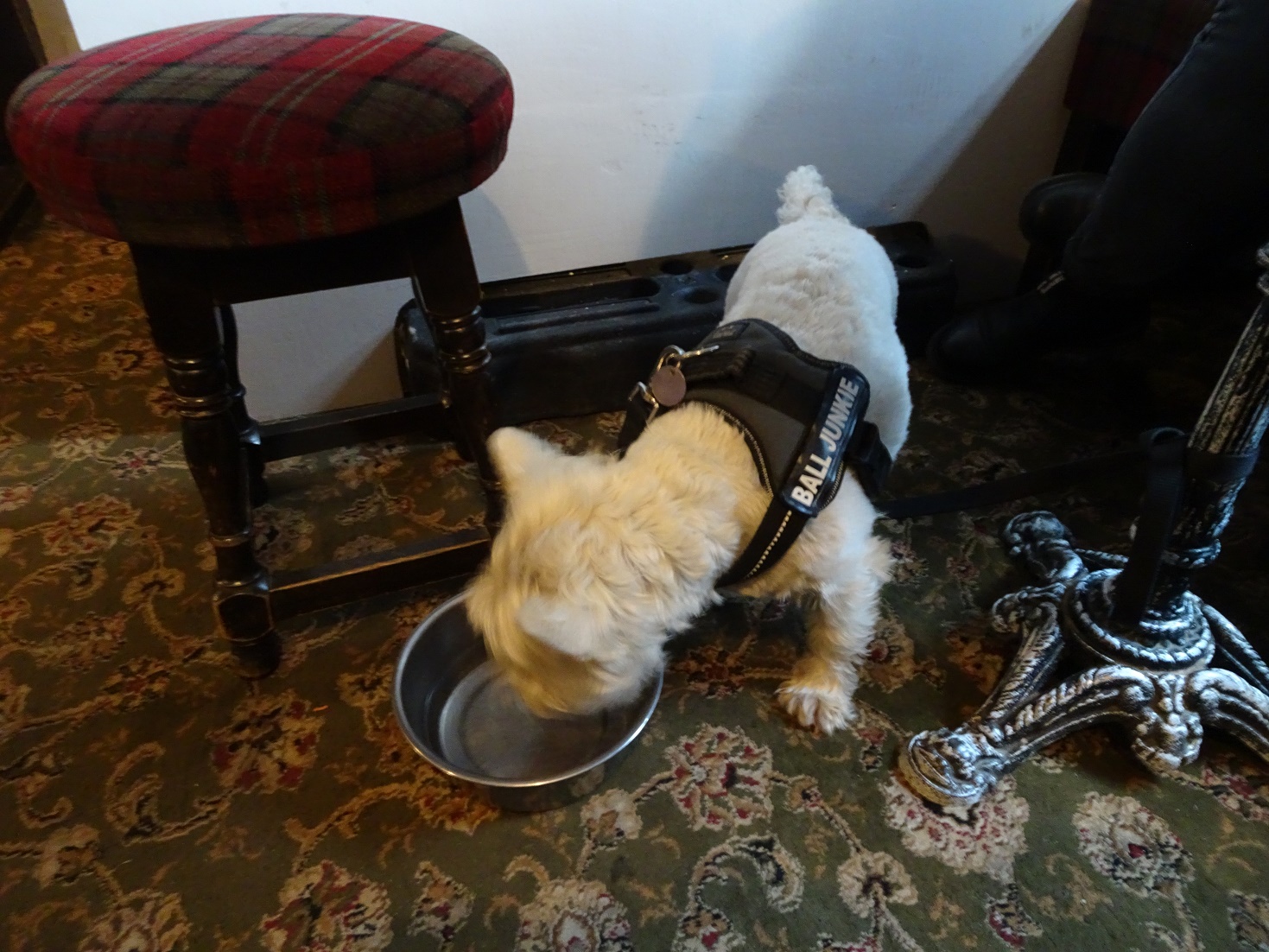 I was so happy Mum didn't want to clime the hill back to Betsy. I didn't want to climb the hill. Instead Davies taxi came to get us and take us up the mountain to Betsy.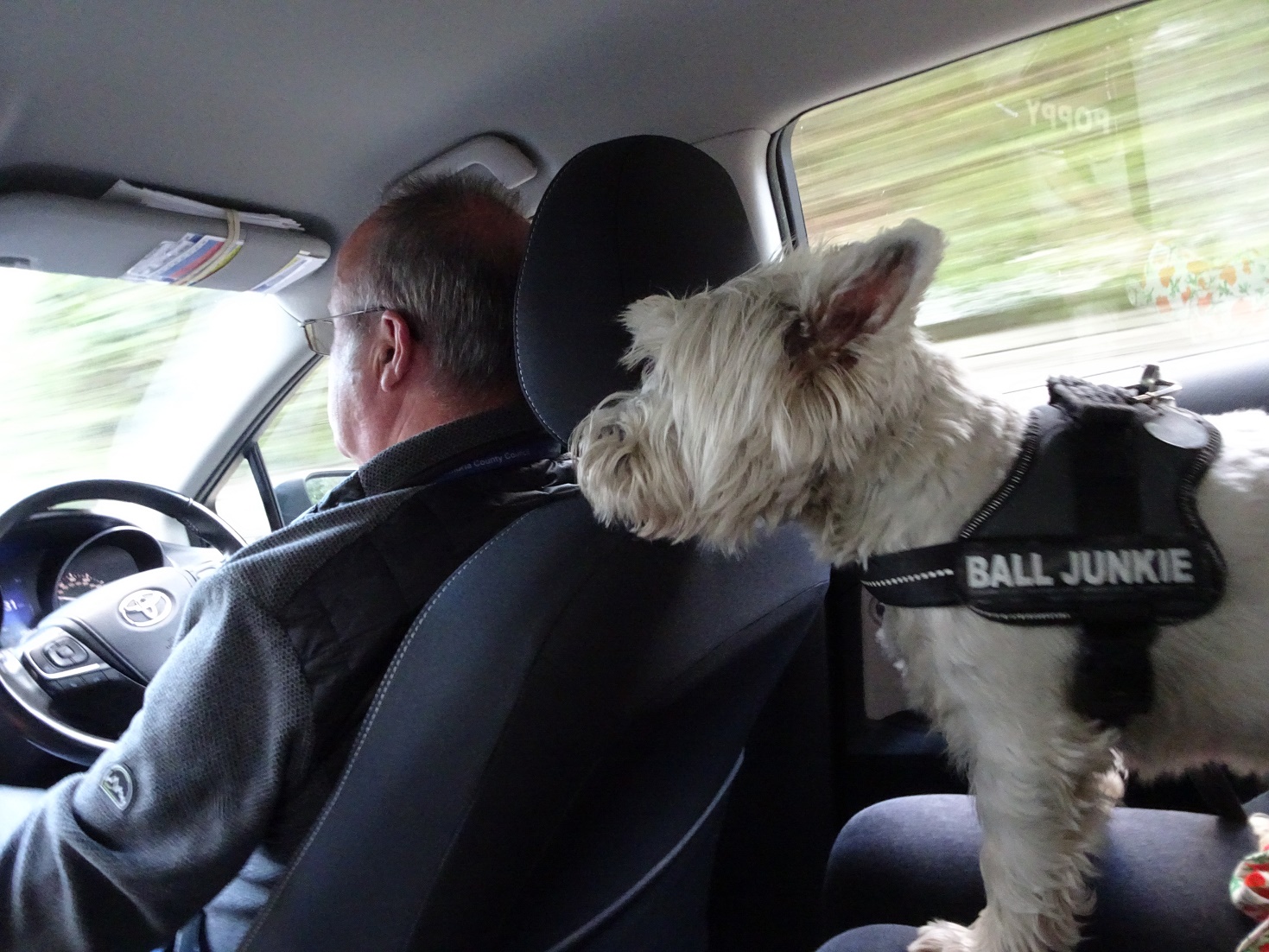 I didn't last long, I was so tiered I pulled my toys together and went to sleep in them.