After waking up on dads head I went out side. Breaky was already on the table yum. It was a big day we were going round the whole lake today, I better fill up.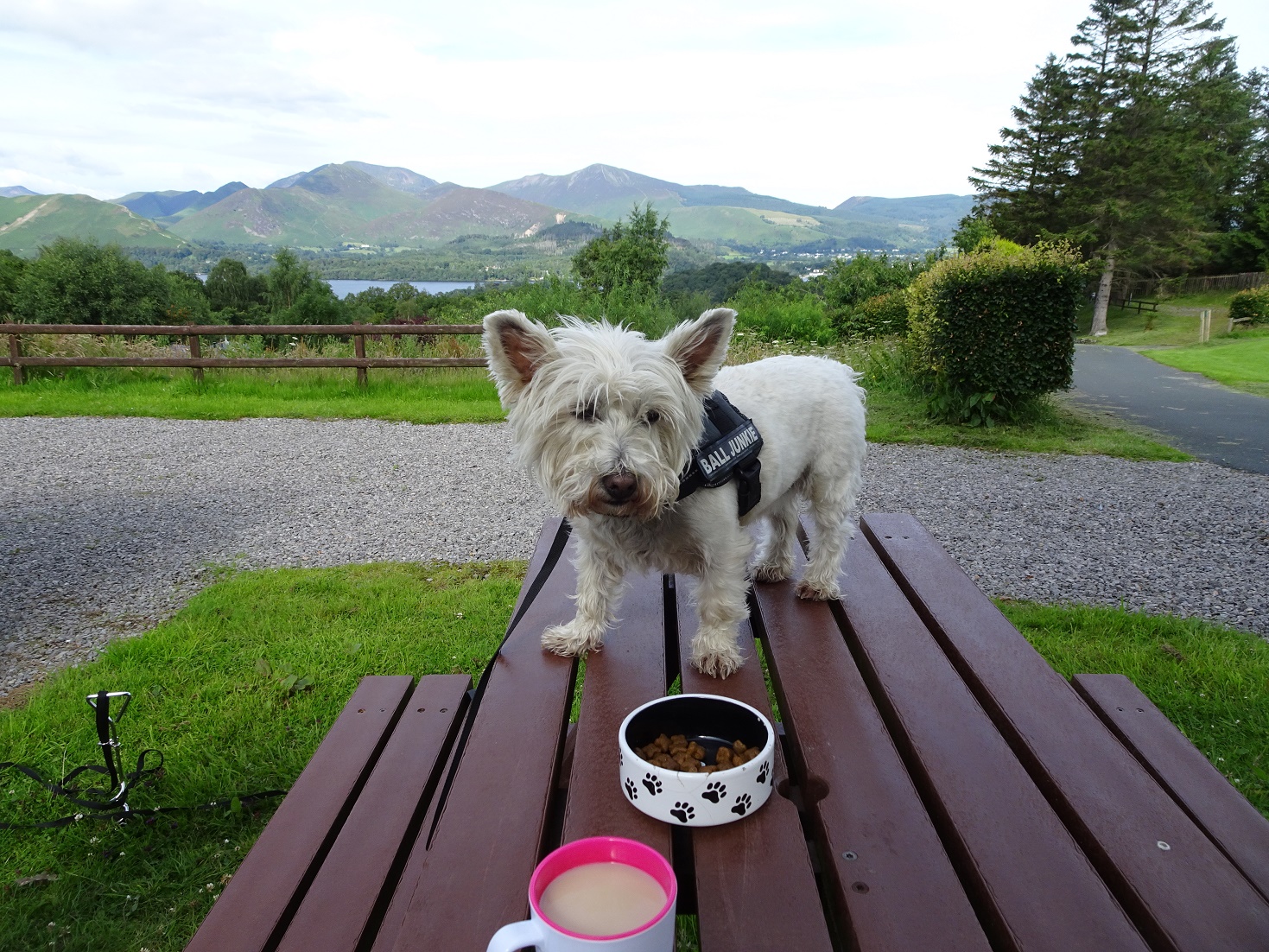 To get to the lake we have to go through the great forest.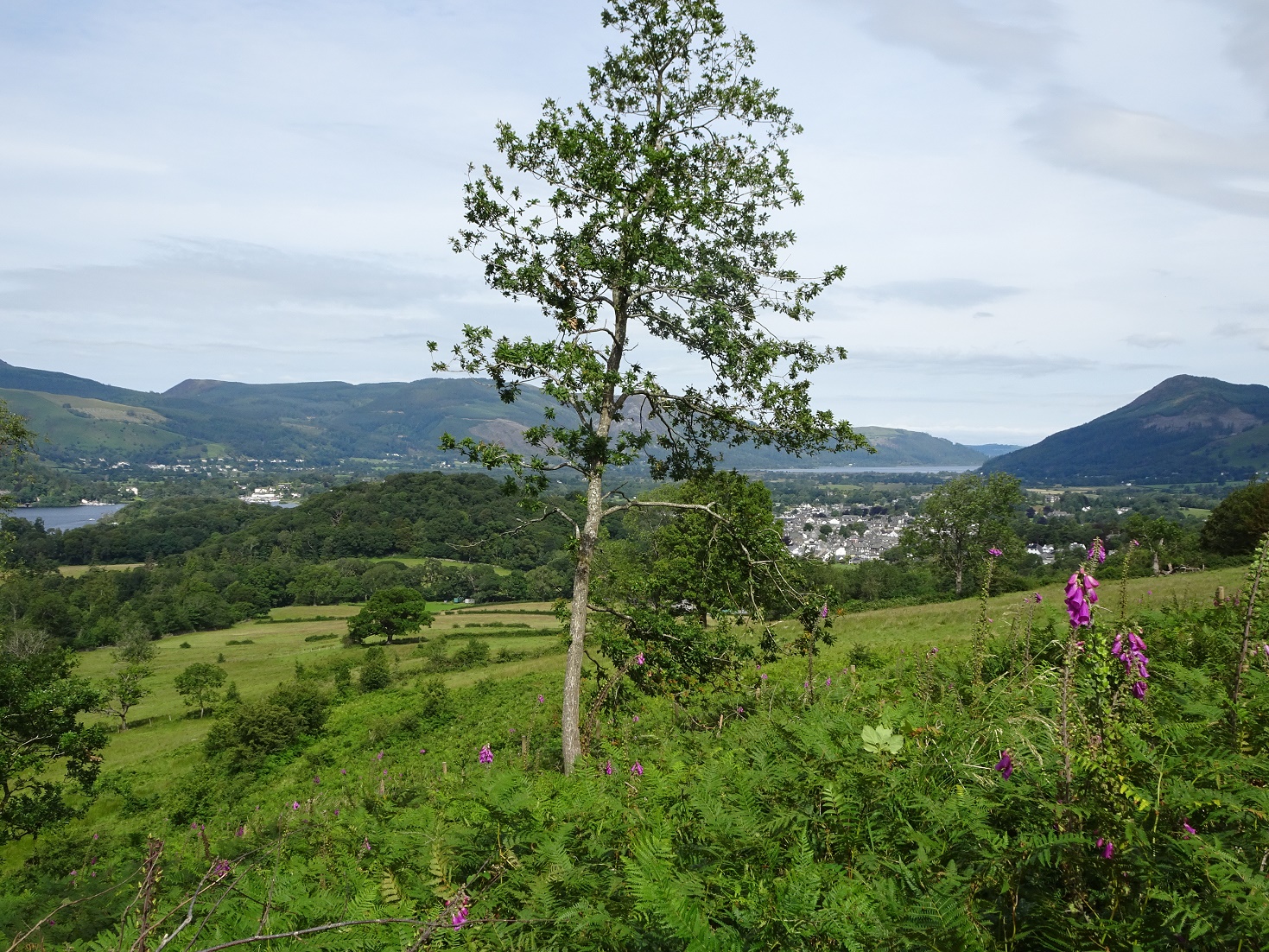 I stopped at my normal spot for a drink.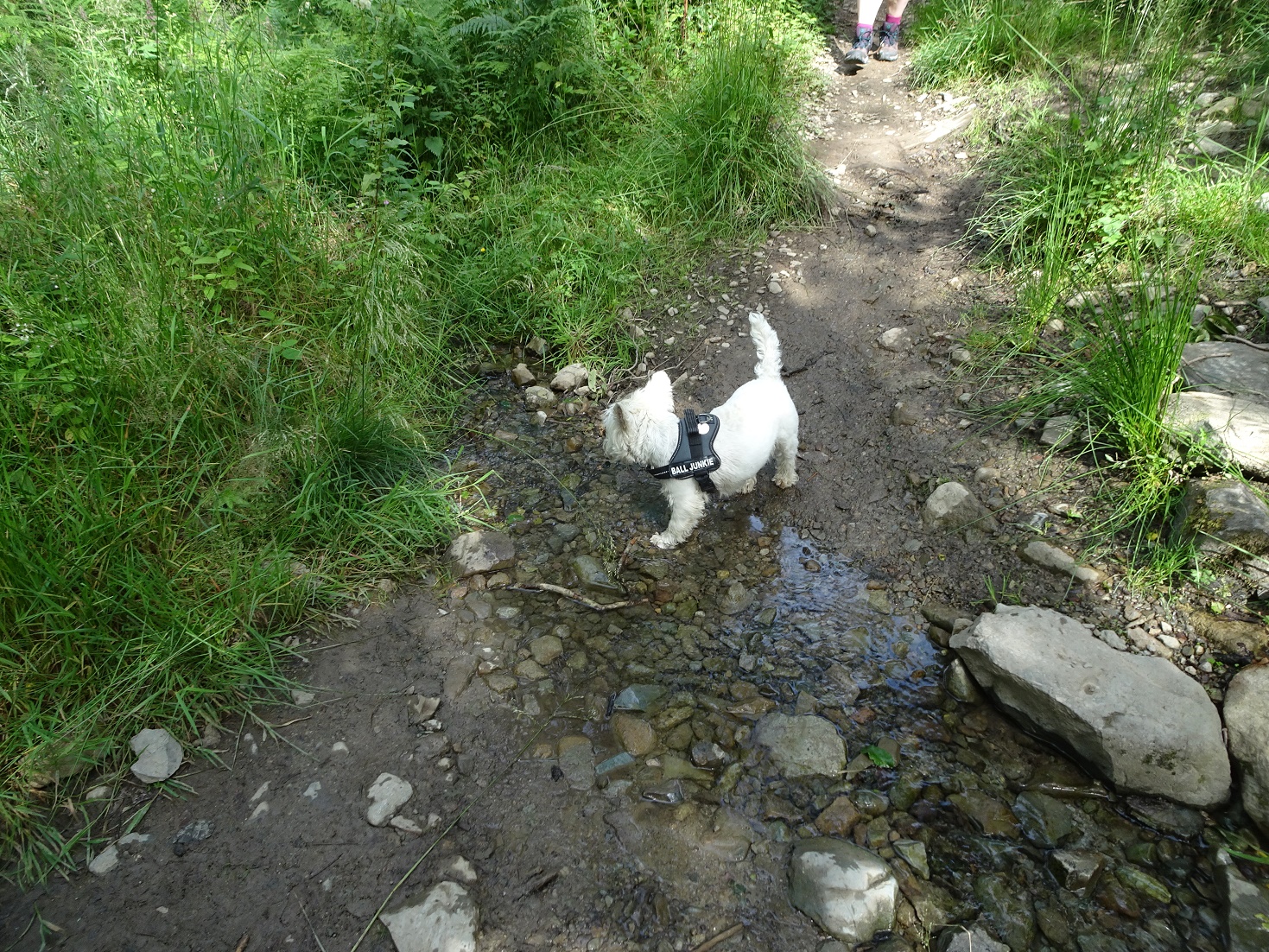 Finally we are on the water, we went the other way this time away from Keswick.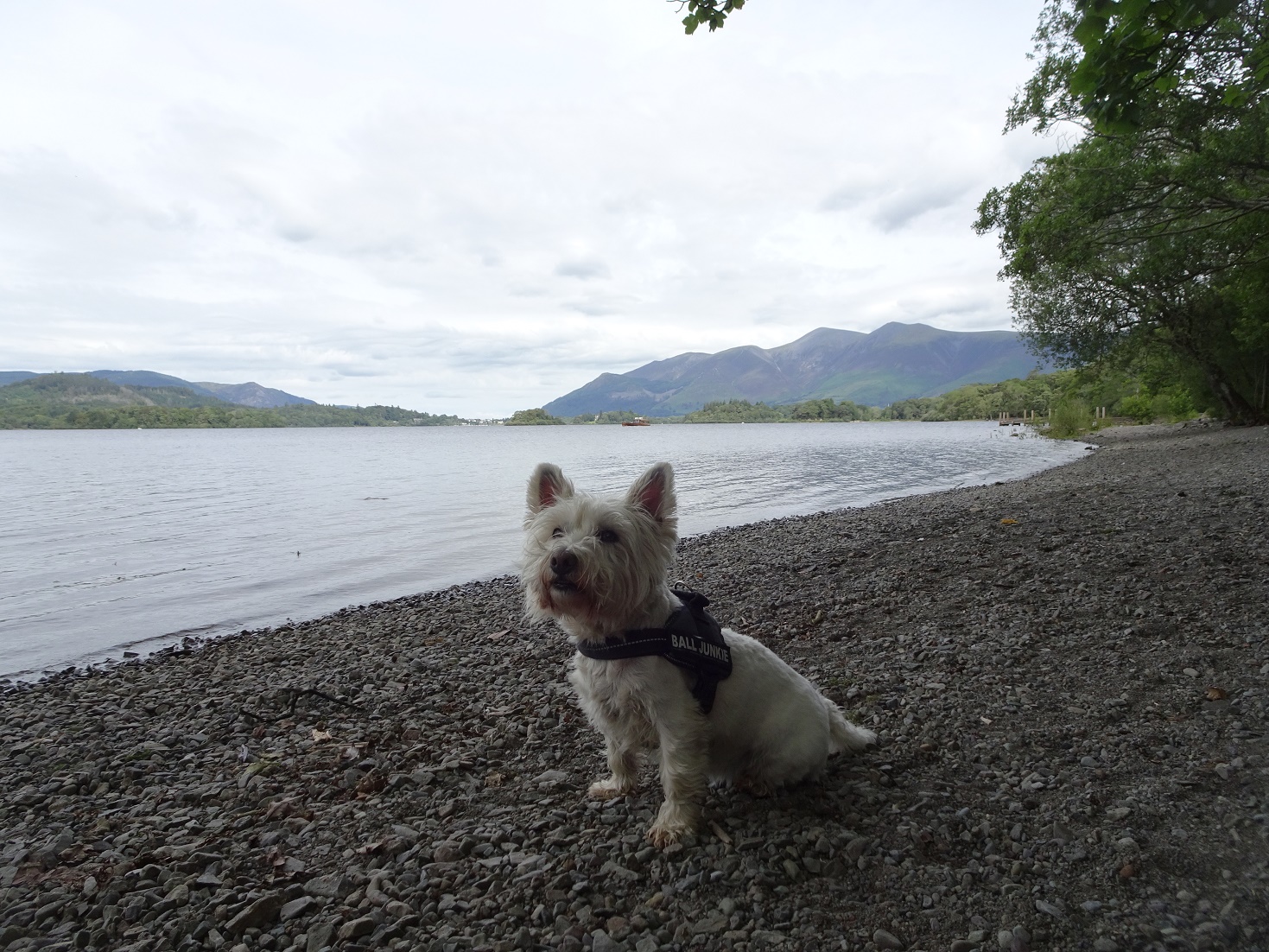 We had to leave the water and go through some woods to get to the top of the lake.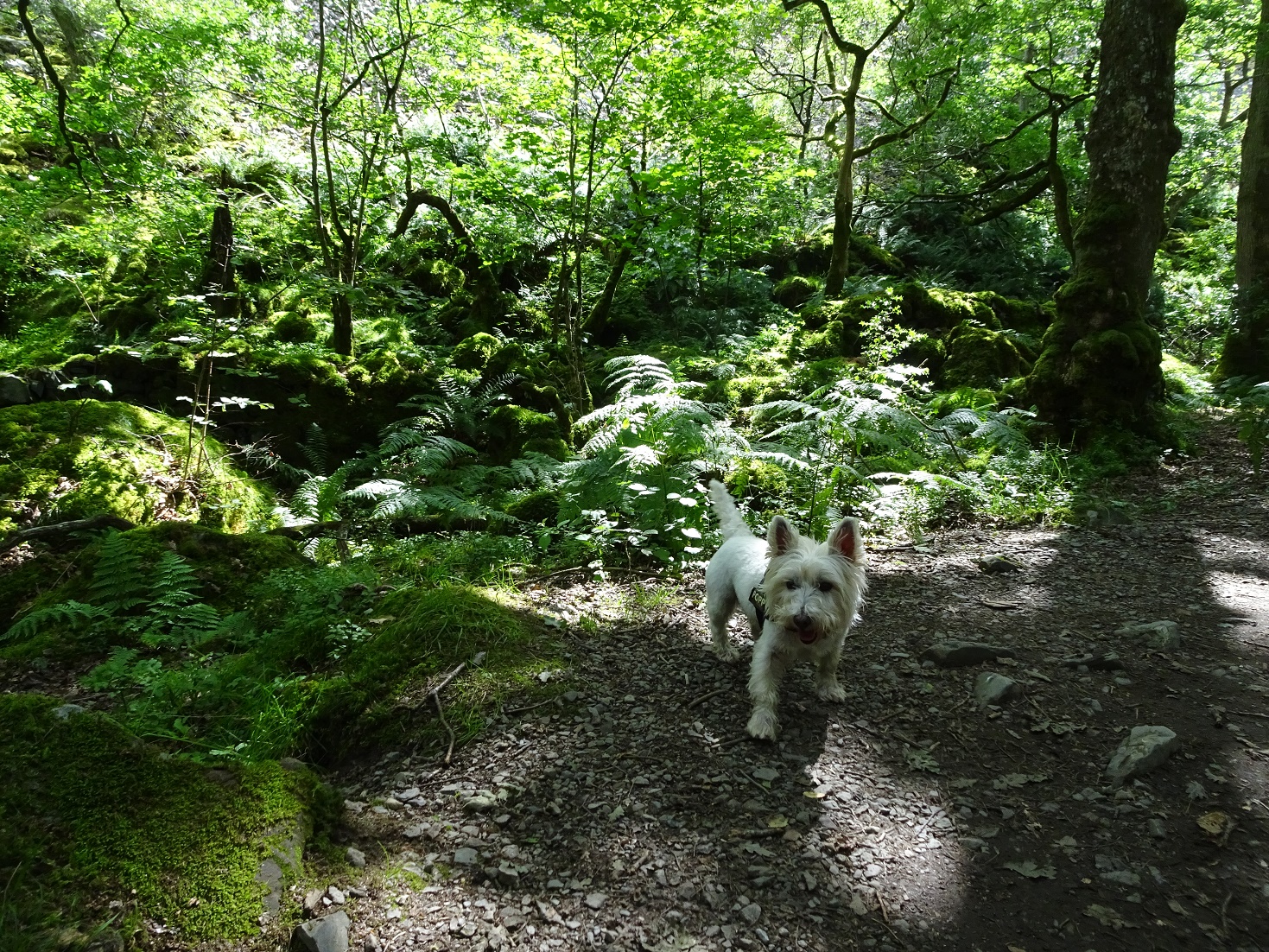 I was getting thirsty and needed a drink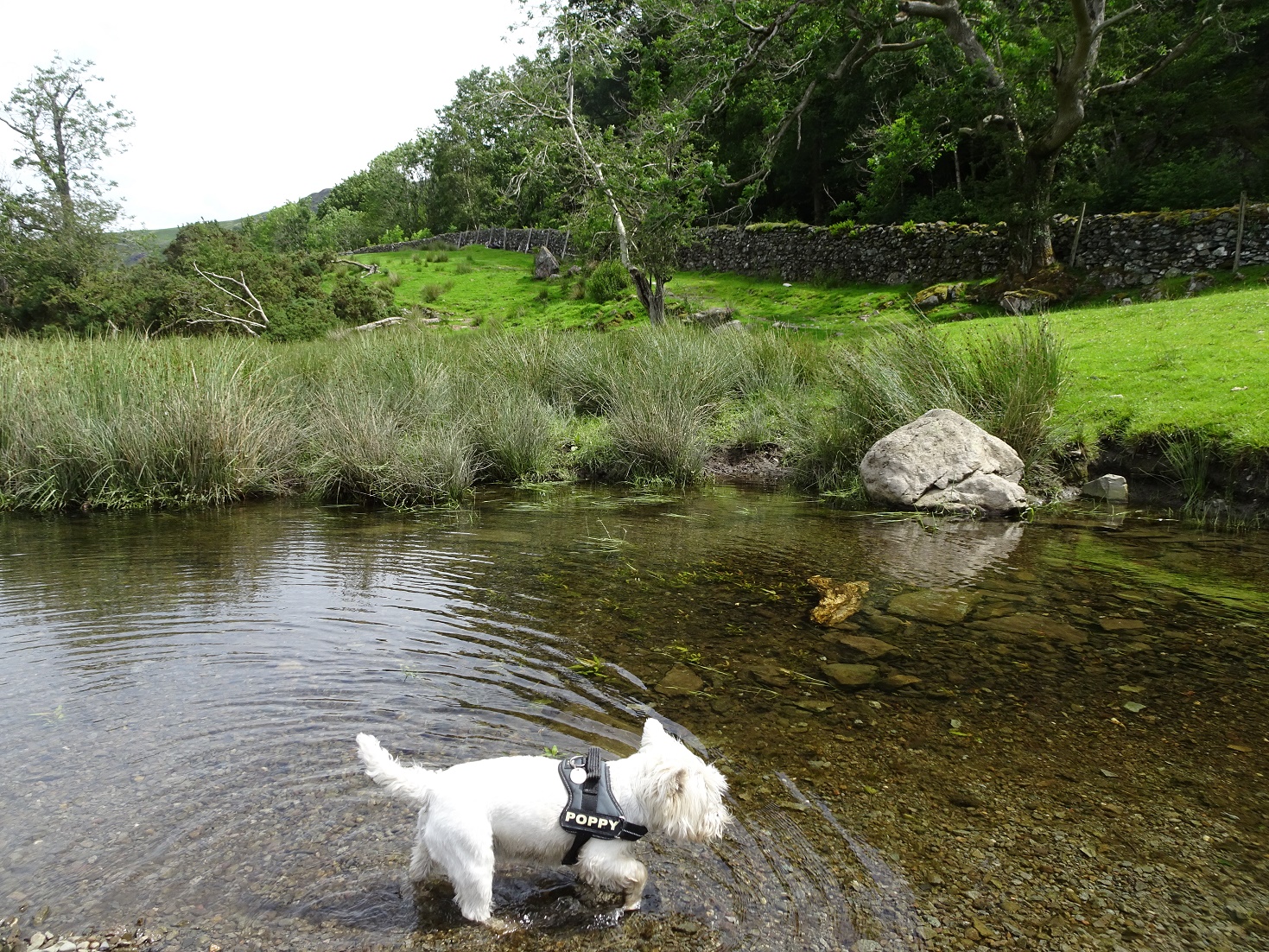 We went over the Chinese bridge and on to a wooden path that kept us out of the marches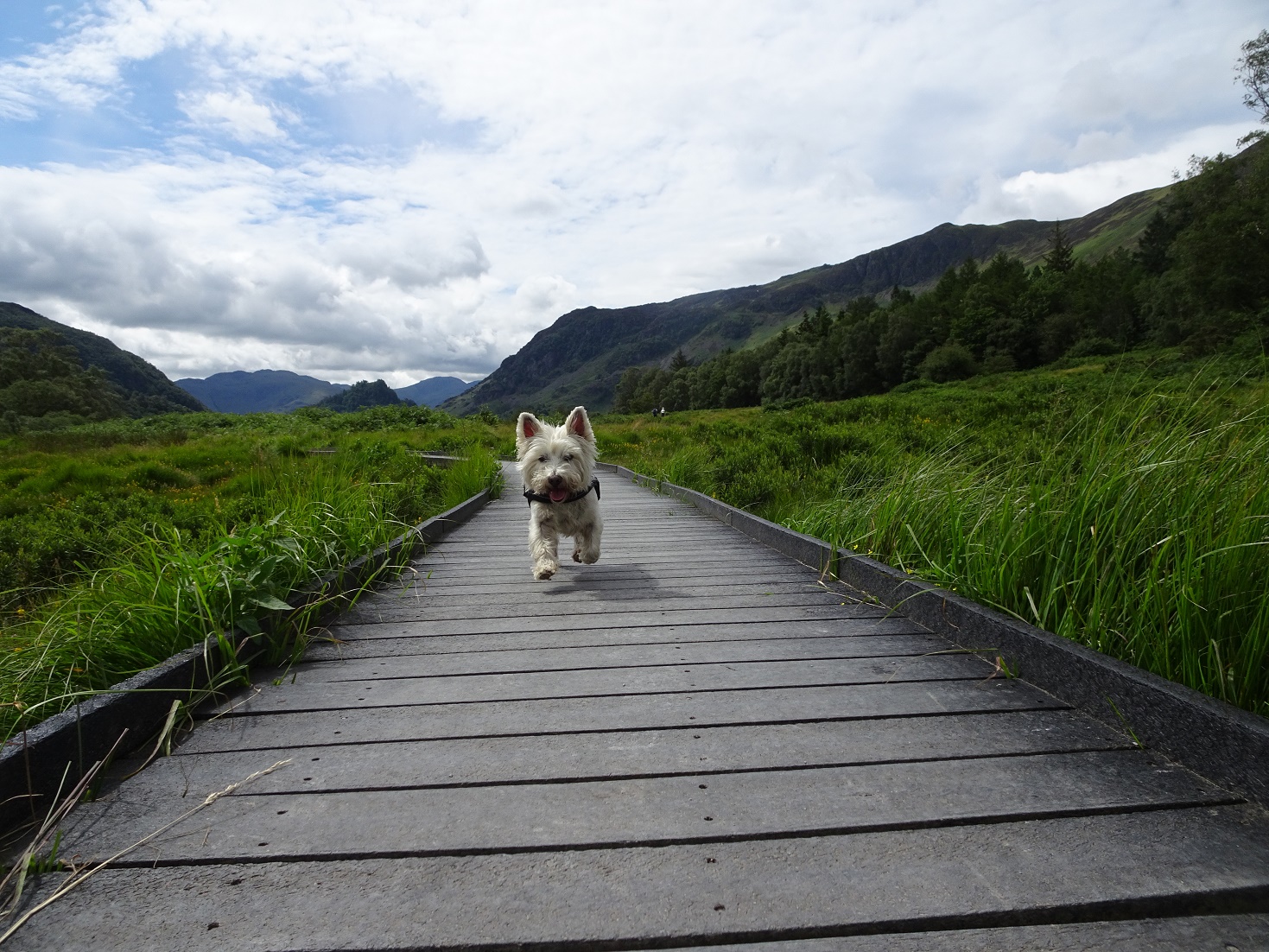 Along the way there were giant hands in a forest glade, I went to investigate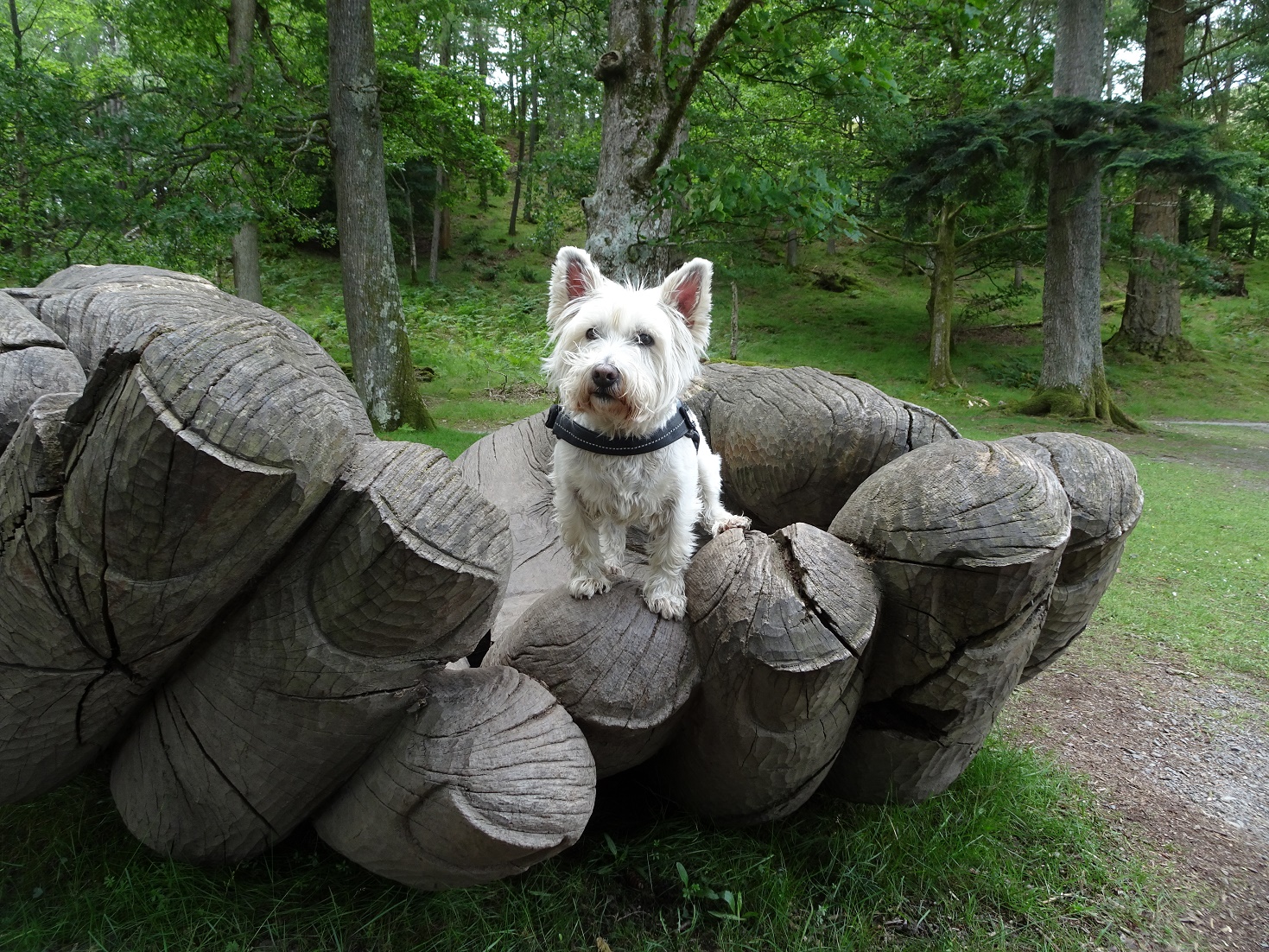 It was lunch time so we stopped for another picnic, I got ham and some muffinsees!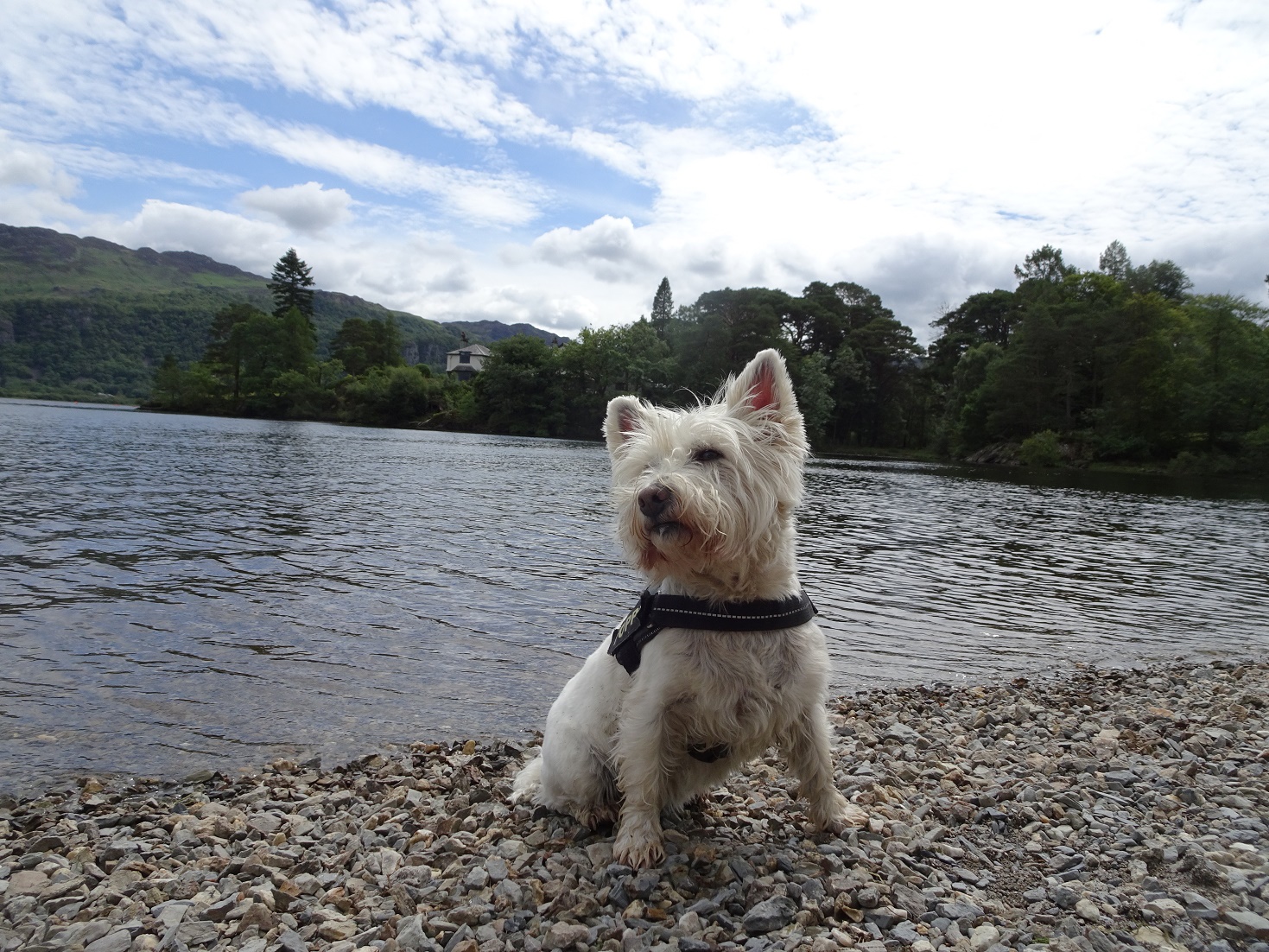 After lunch I went to explore some rocks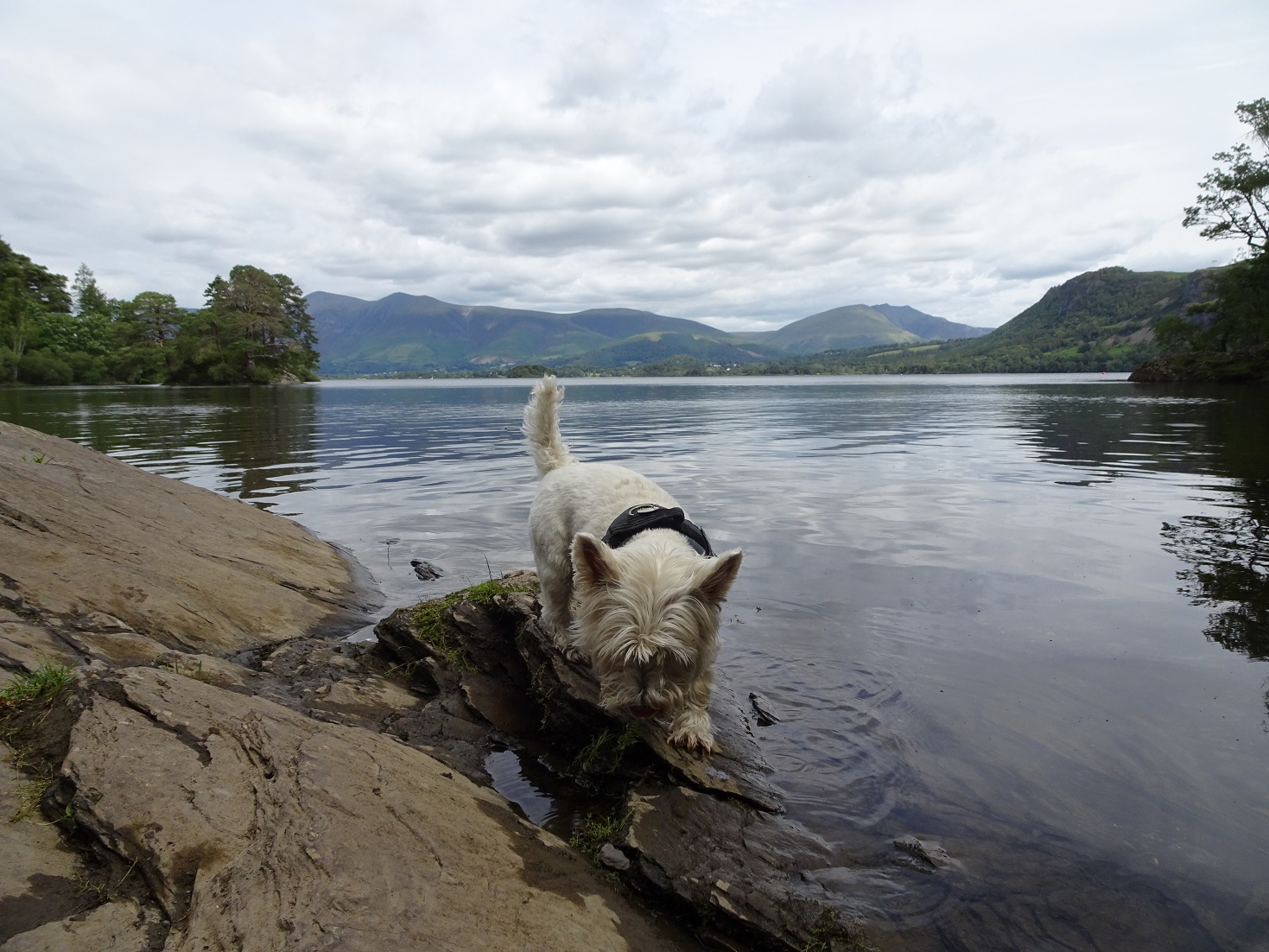 The path went away from the lake as we made our way back to Keswick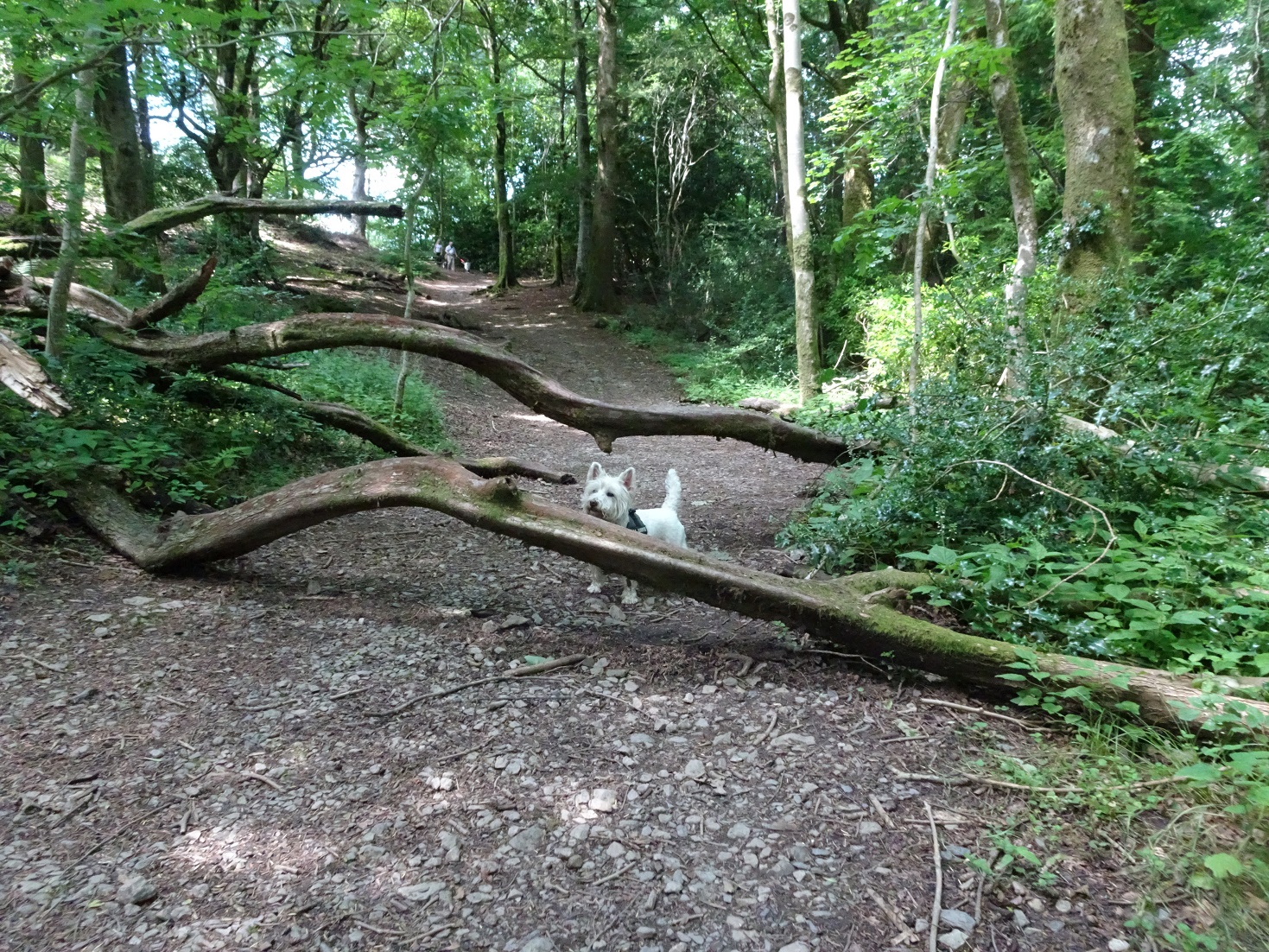 Nice Davies taxis took us back up the hill. 10 miles is a long walk for wee dog.
I decided to guard betsy just in case dad wanted to go for another walk. I'm shattered.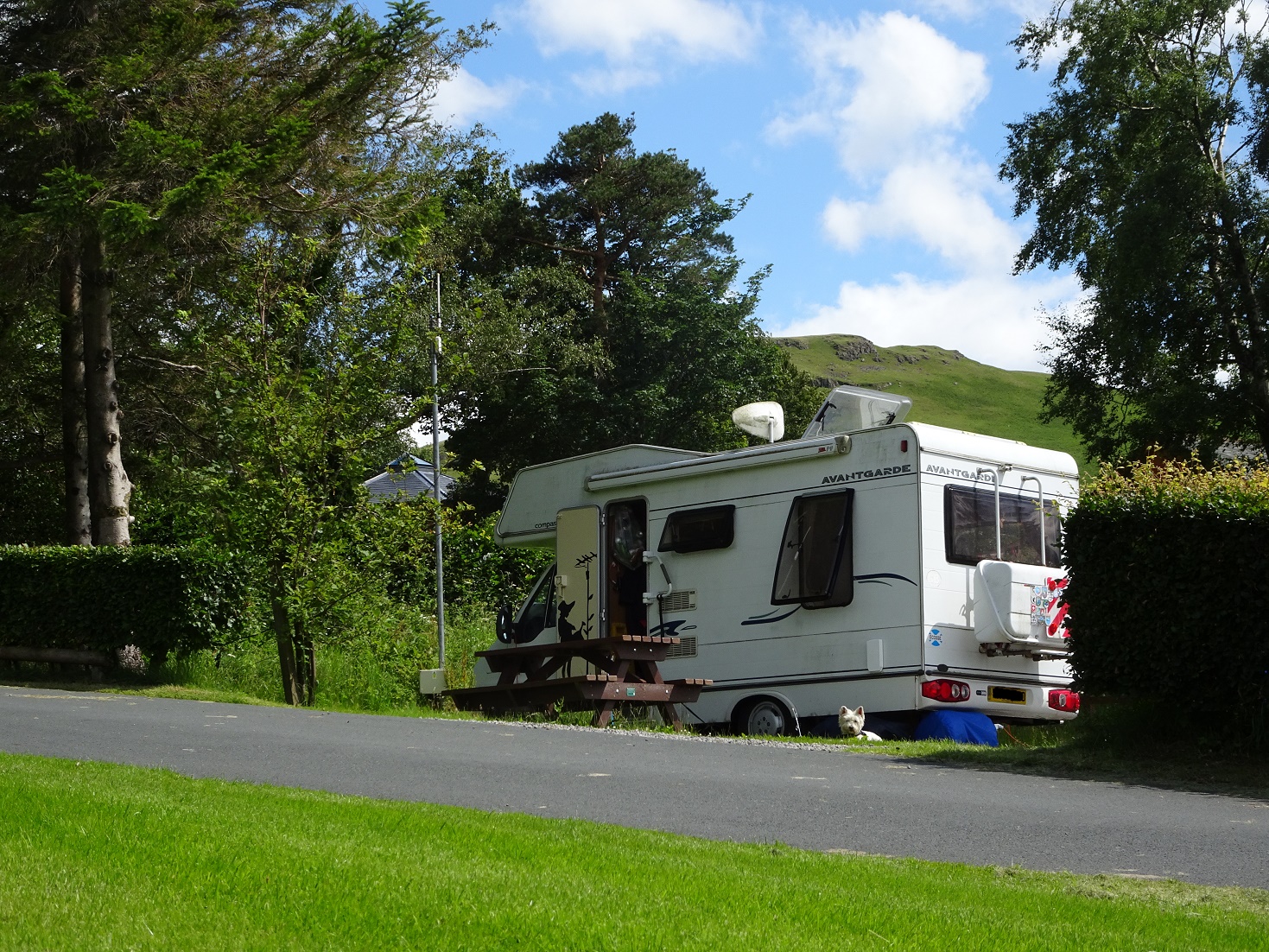 Dinner was at the Dog and Gun in town. Goulash is great, Davies taxis picked us up after dinner to take us back up the mountain. last night of these adventures tomorrow we go home.