Steak Pie Day 2022 in Wales
Wakey wakey shakey wakey, big stretch, big yawn, sniff, sniff so this is 2022? Looks the same to me. After breaky we balled into mini and were offski. Where we go today mum? "Anglesey. Another island to explore Poppy" she said. Pawsome, Poppys likes Islands! Soon mini was coming up to an old bridge. No ferry mum? Mini was very nervous because the gaps she had to squeeze through was very tight. She made it, just. Back on solid ground Mini took us to a small town called Beaumaris. The nice man at Marmalade said we should come here then go to the lighthouse. Mini found a place to rest and we went to explore. Mr wind was blowing a hooley and dad was clever this time and took his hat off before Mr Wind did it for him.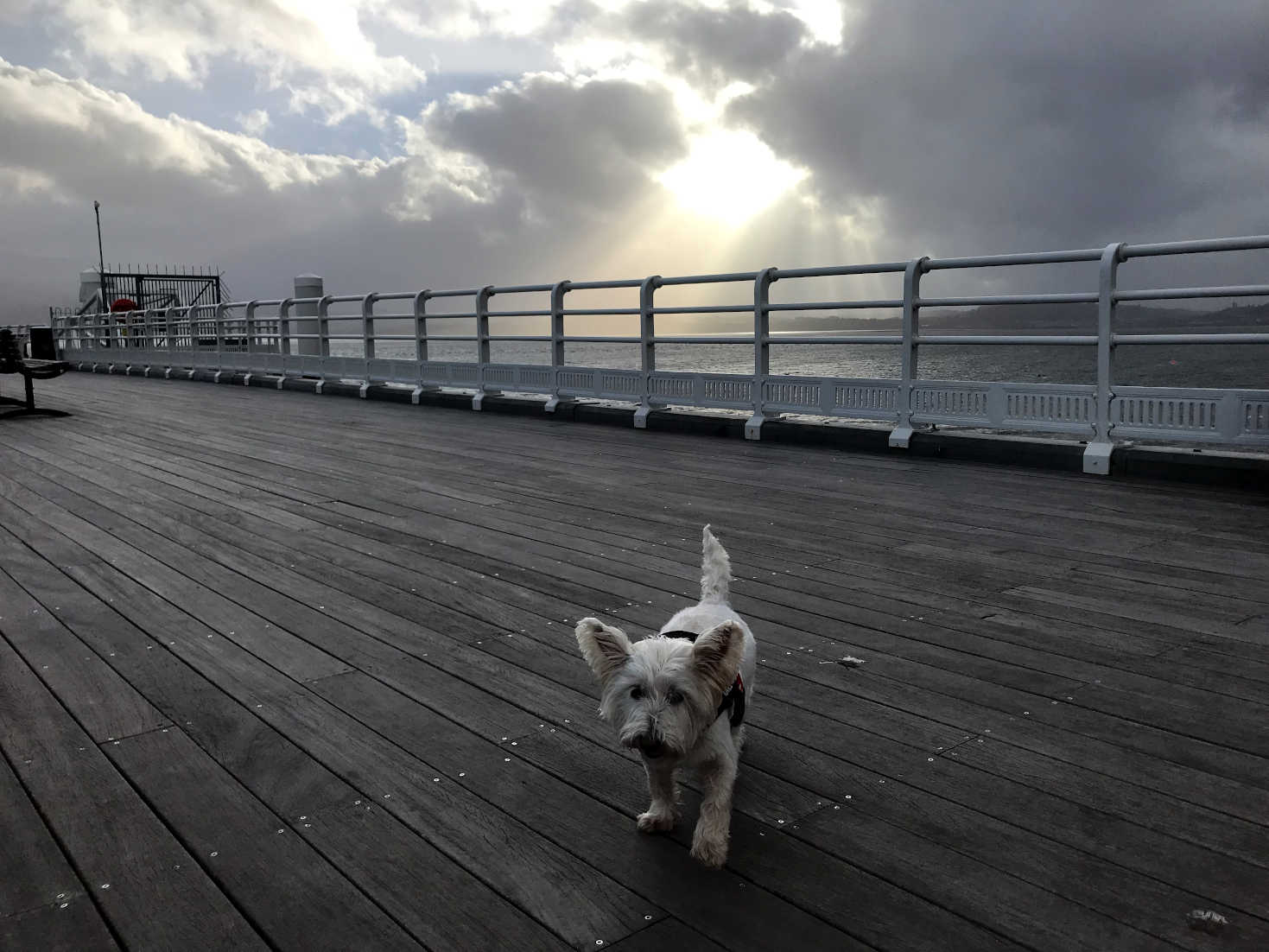 Parking was free for the holidays so mini got to rest for free! We plodded through the town and mum and dad were surprised that it was open, in Scotland everything is closed on Ne'er Day. The pier was closed by a small barrier to big for poppys but mum lifted me over. At the end of the pier a family was fishing I went for a sniff, dad thought it was the crabs I was after, not Poppy! It was the ham! I discovered there was more than one way to walk a pier.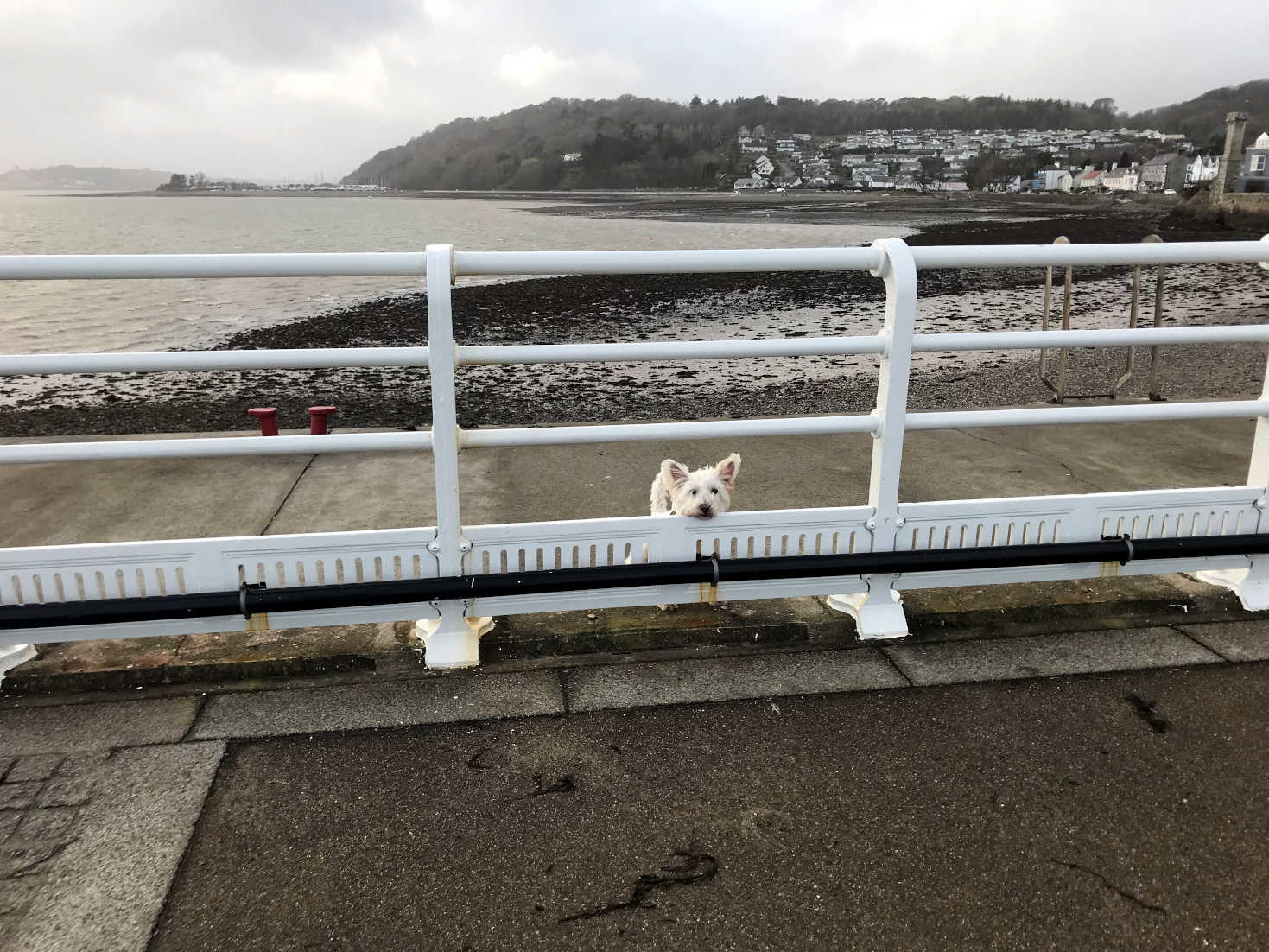 Back on solid ground we wandered around the town, very nice you could explore the whole of the island from here. Back to the castle and mini. We were off again this time to Penmon Point. To get there mini had to go along a small road that dad had to pay to get on. What is it with Wales that you have to pay to use wee roads? At the end of the road I got out, sniff sniff, it's the sea let's go! Zoooom, down a path and onto the pebbles, hurry up mum BALL!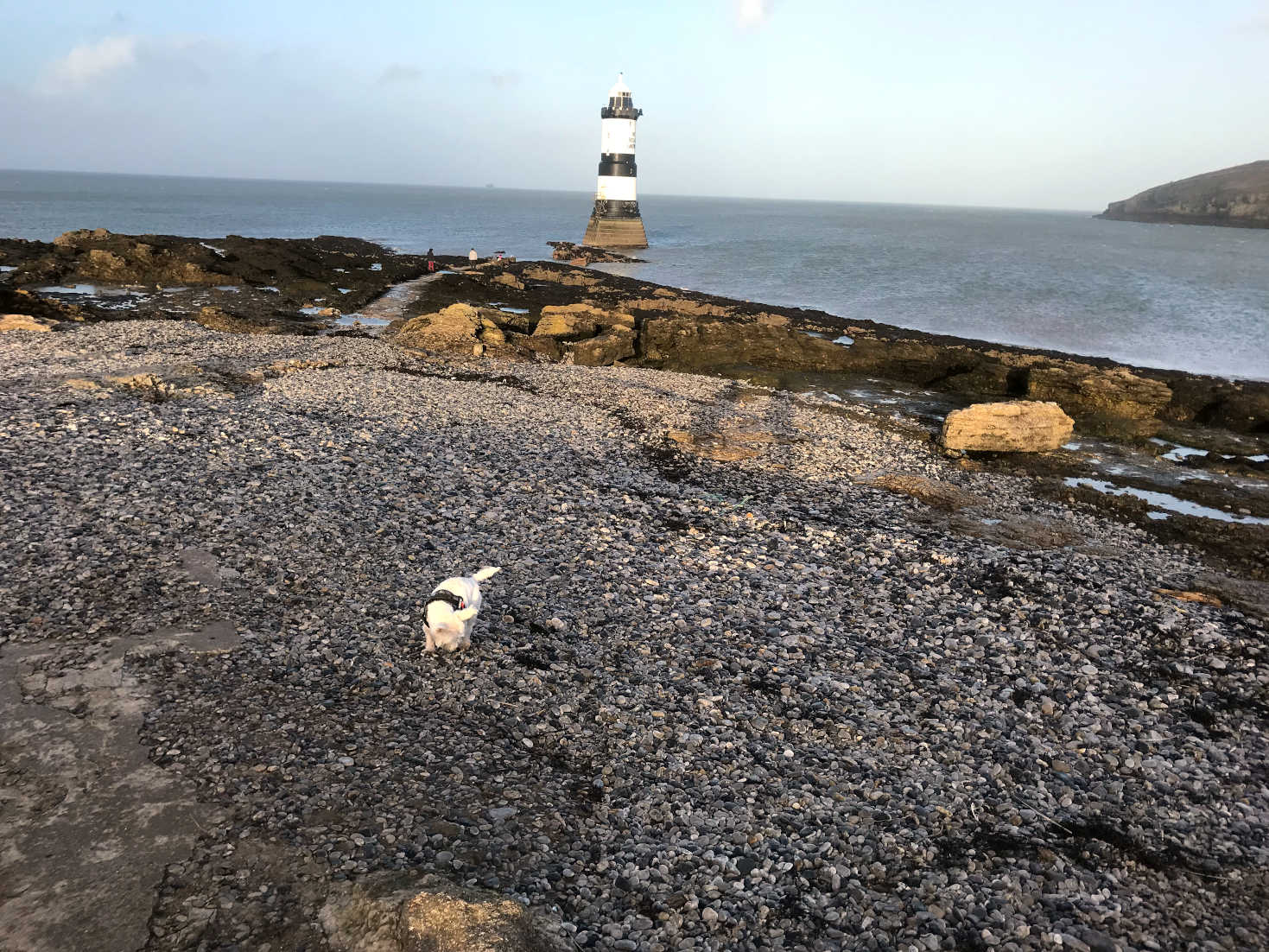 Look Dad rocks! Poppys loves to climb rocks. Look mum Look I can see for miles up here! Lighthouse!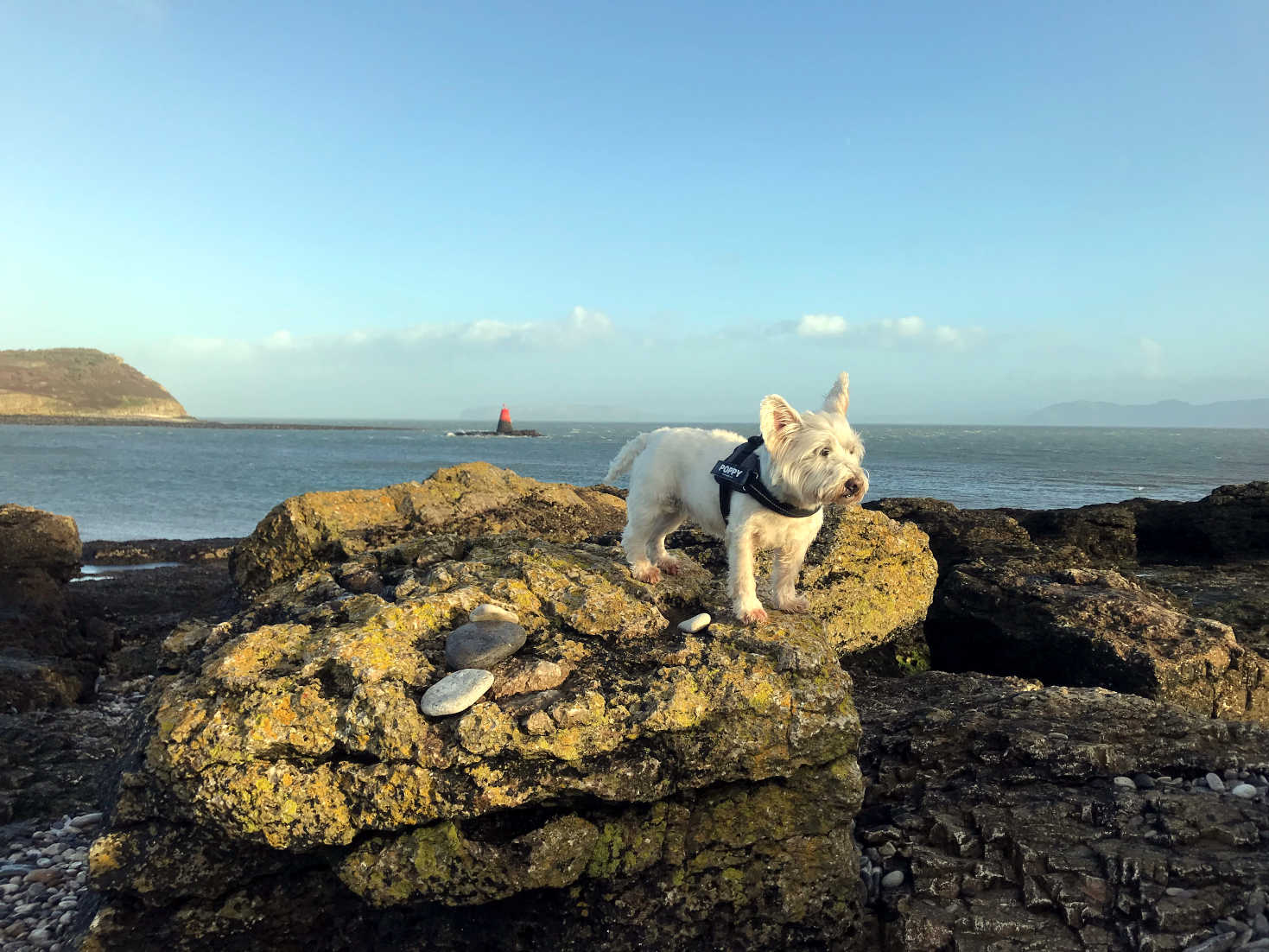 The path to the light house was wet, slippy, small and very old. Mum and Dad struggled but it was easy for me with my 4 paw drive. When I got to the end something was just not right. The sea had stolen the path! We wont be getting to the lighthouse today then.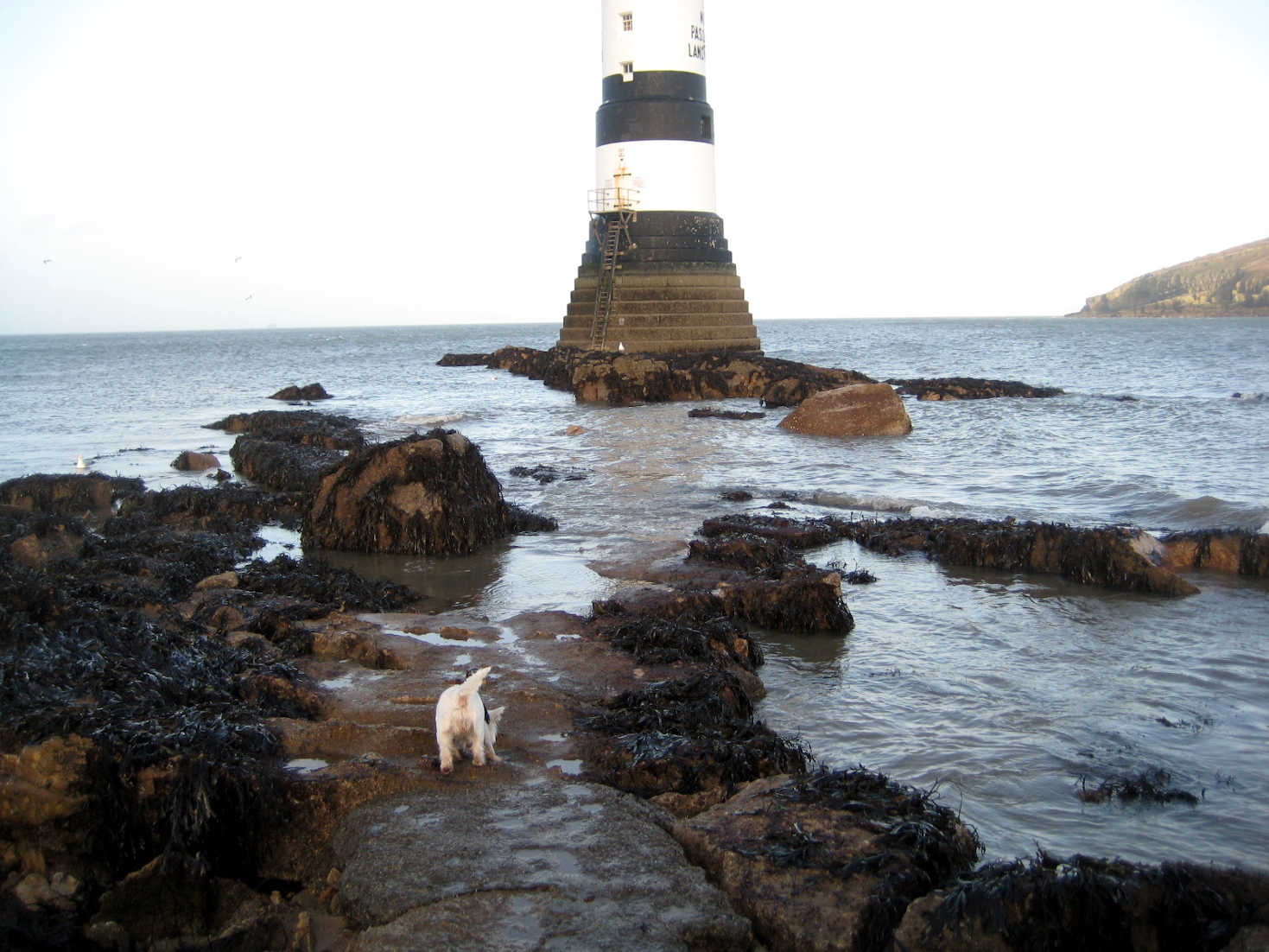 It was getting late and time to head back to cottage. The new year has started well, 1st day 1st island of 2022.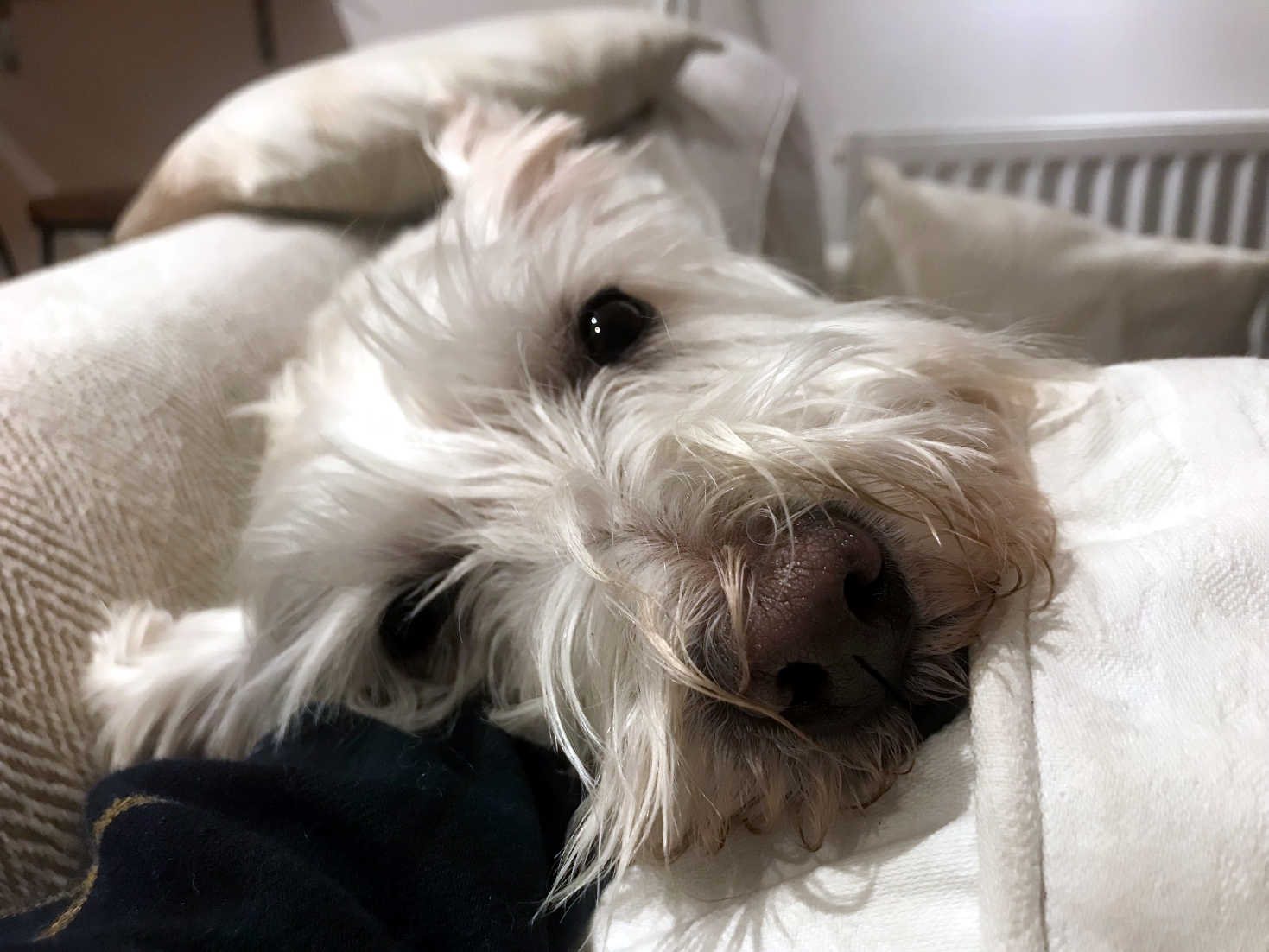 Day two of 2022 and we were off to the seaside. We were in mini for ages. As she took us through Wales the sky was greetin so much mini had to slow down because she couldn't see. On she battled. Eventually the sky stopped crying just as mini pulled into Abersoch. Mini found a place to rest in the high street and we went off to explore.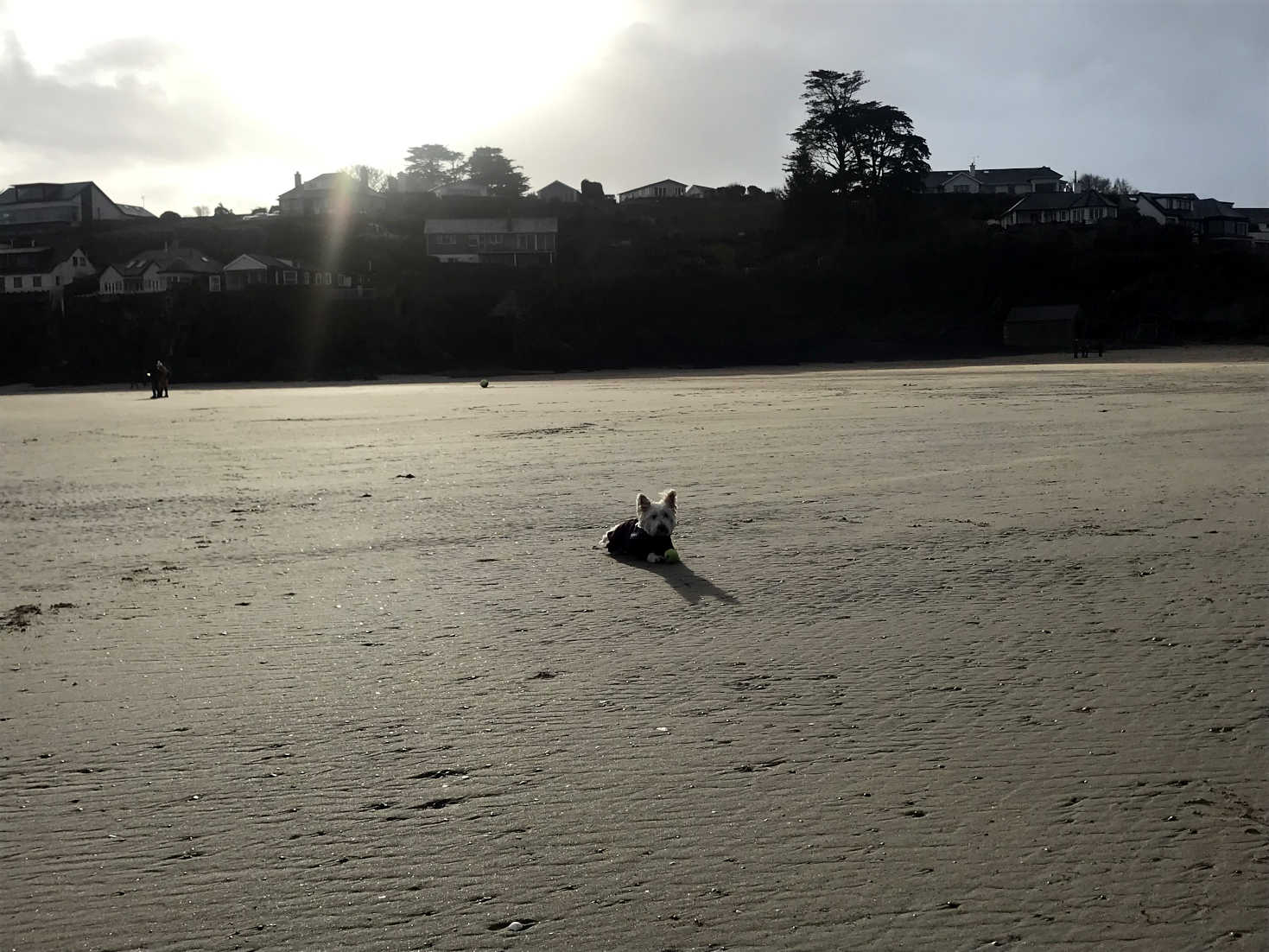 It wasn't long before we walking down a path and onto the beach. Ball Ball Ball! Mr wind wanted to play too. No matter where dad chucked the ball Mr wind tried to make it go in the sea, no way Mr Wind It's my ball.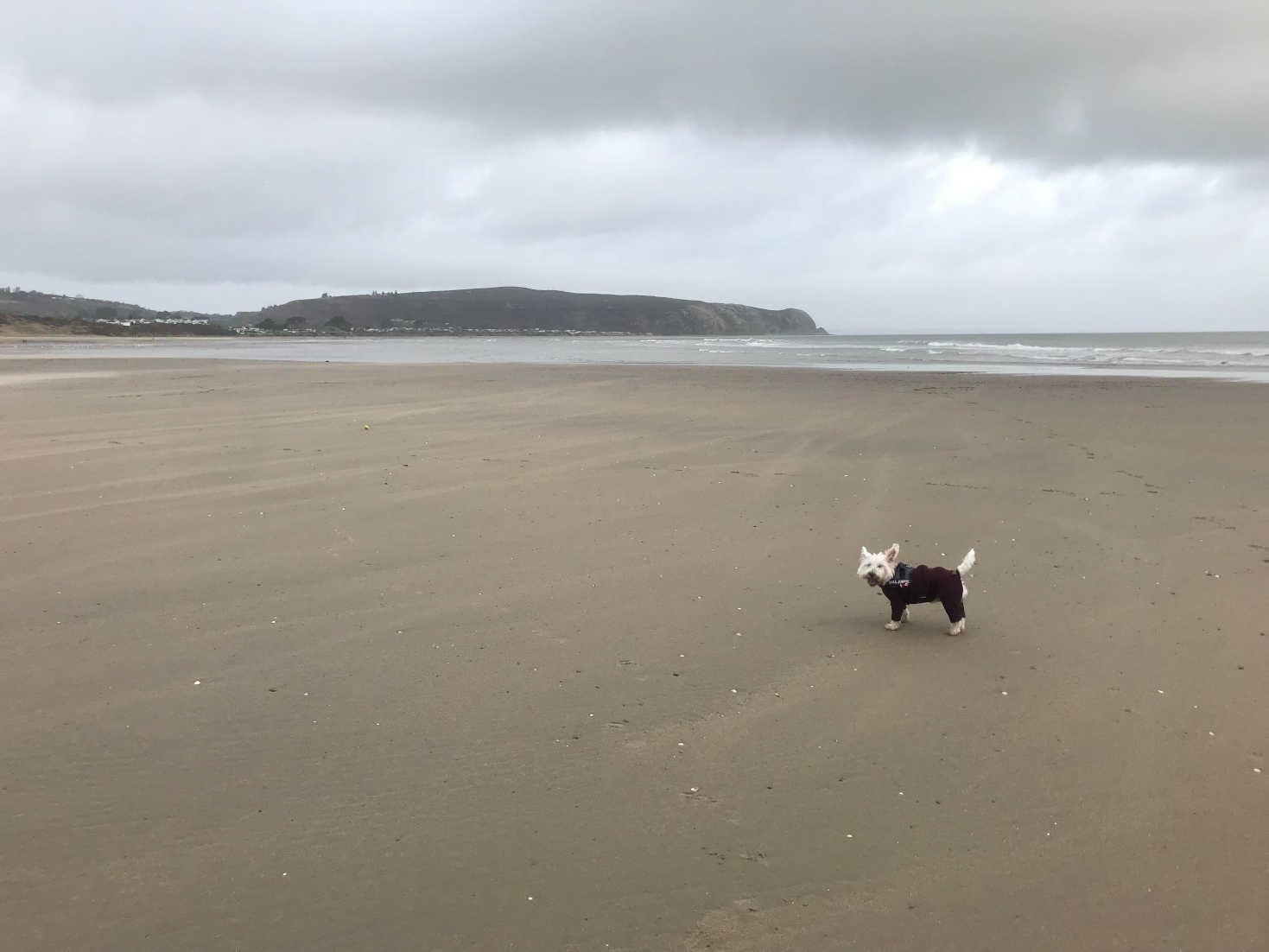 The beach had nice sand it didn't go in my eyes when Mr Wind blew his hardest. Before we got to the end of the beach the sky started to whimper again. Time to get back to mini. Before we went back to cottage mini stopped at a layby The drive back to cottage was a lot quicker and dryer, Mr sun even came out to play. Back at cottage Mum and dad started to pack up as we were leaving the next day. I helped by staying out of the way.
Holidays are over, mini is all packed up, time to go home. Before we left Wales mini took us to a Castle.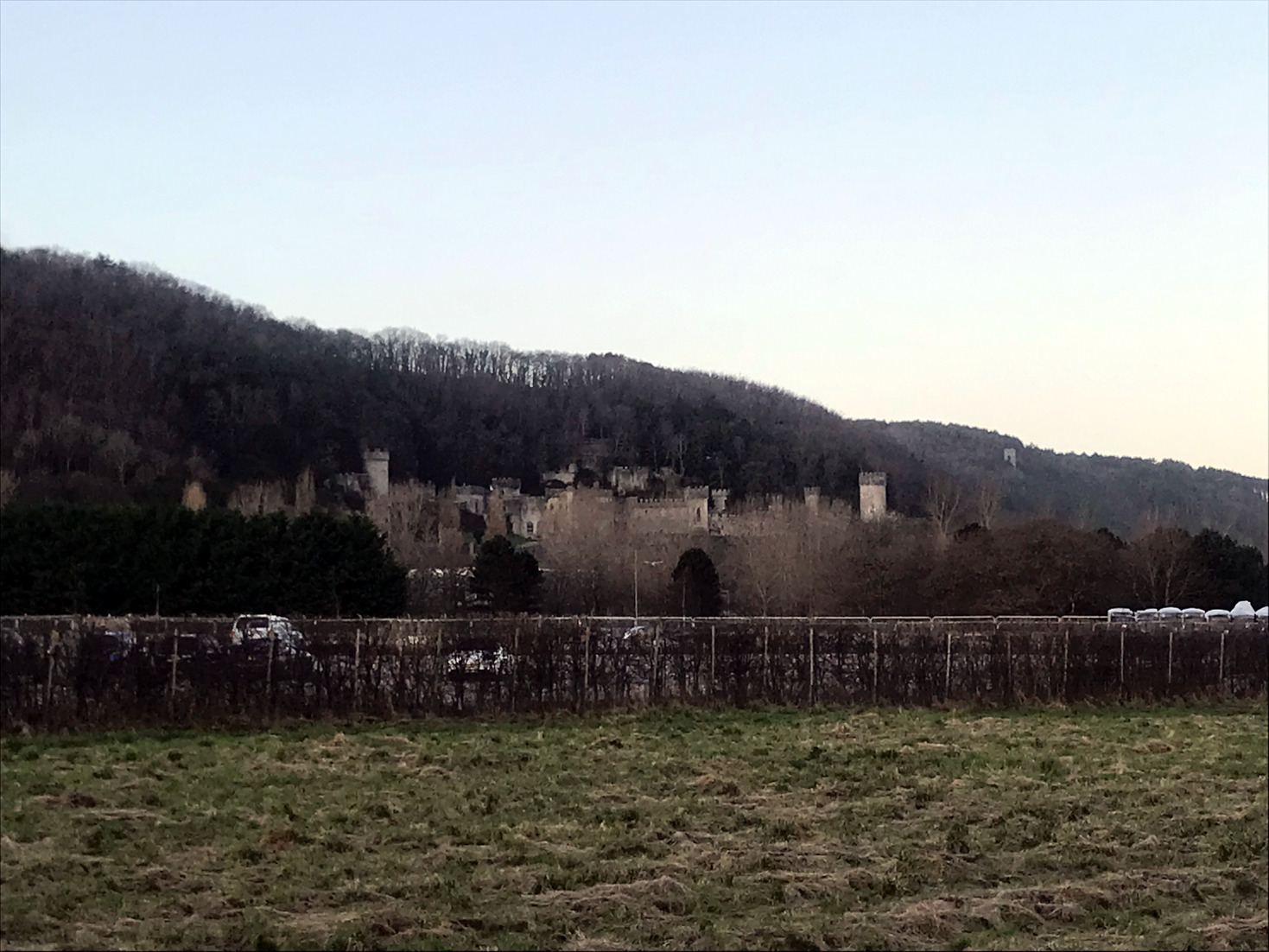 We were not allowed in, this place looks familiar dad…..I'm a Poppy Get me out of here! With that mini did.