Since covid came to Glasgow the parks have got really busy with peoplsees. This makes dad unhappy. The good parts are that mum and dad got to stay home with me. We have also found new quiet paths through the home park, much better more smells, squirrelsees and no peoplsees. One quiet place to go walks was golf courses, lots of space short grass perfect for playing ball. But disaster. Golf courses are open again for peoplsees to play golf. Poppys are banned from golf cources, grrrrrrrrrr. Its as if Nicola Sturgees has it in for me. Make park busy, stop me from going on golf courses, can't go on big adventures to Europe, can't go away in Betsy the motor home and can't even go to the beach! Dad came up with an idea. Where has grass trees and is very quiet. A place called the Southern Necropolis. This park even has its own web site! https://www.southernnecropolis.co.uk To get there we have to go in mini to Gorbals. I know Gorbals, I was there last week, but instead of going to the river we went the other way. As soon as we entered the castle gates I got off leash, Ball Ball Ball!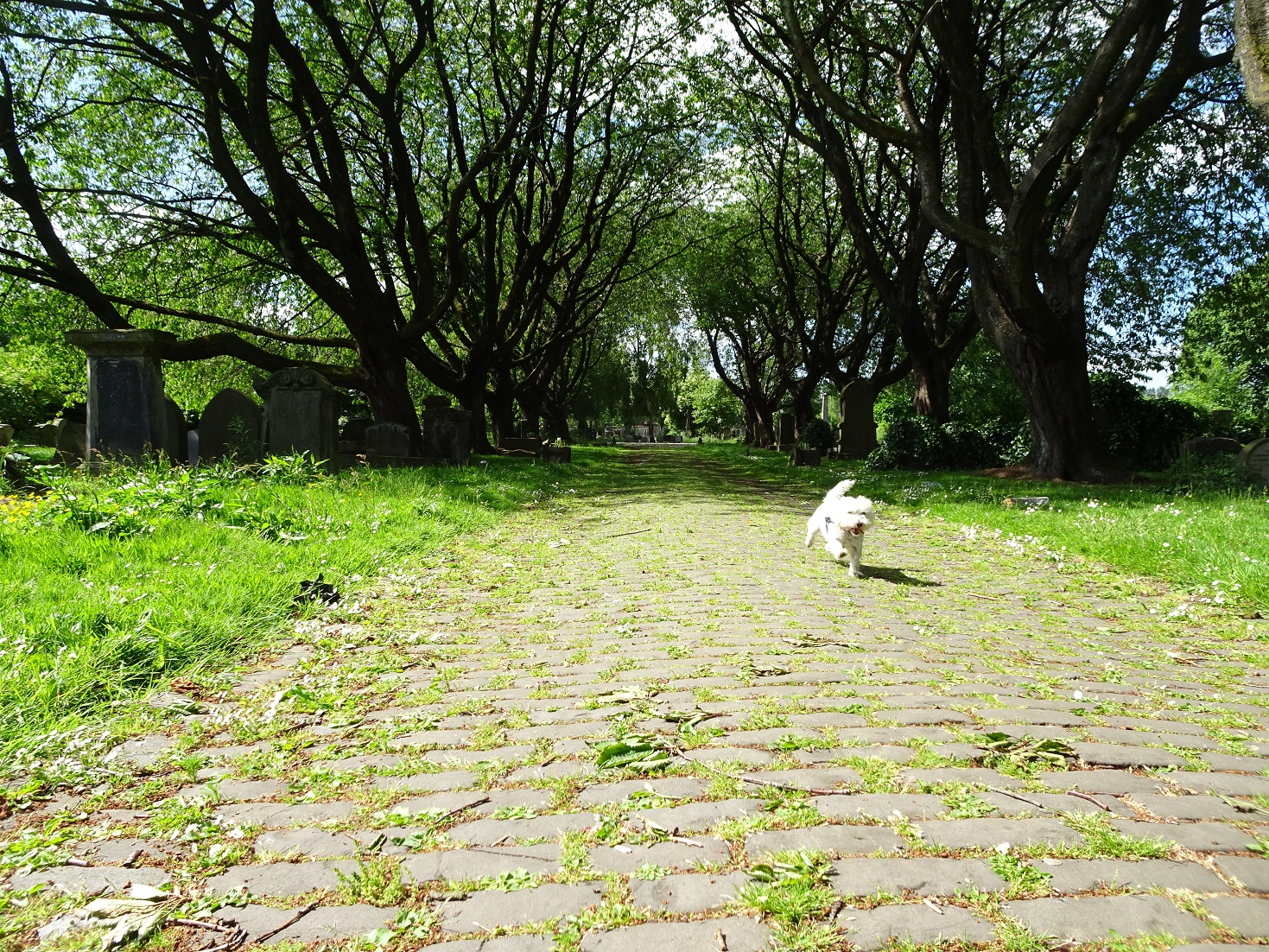 It was a warm morning and the park was very lush in places.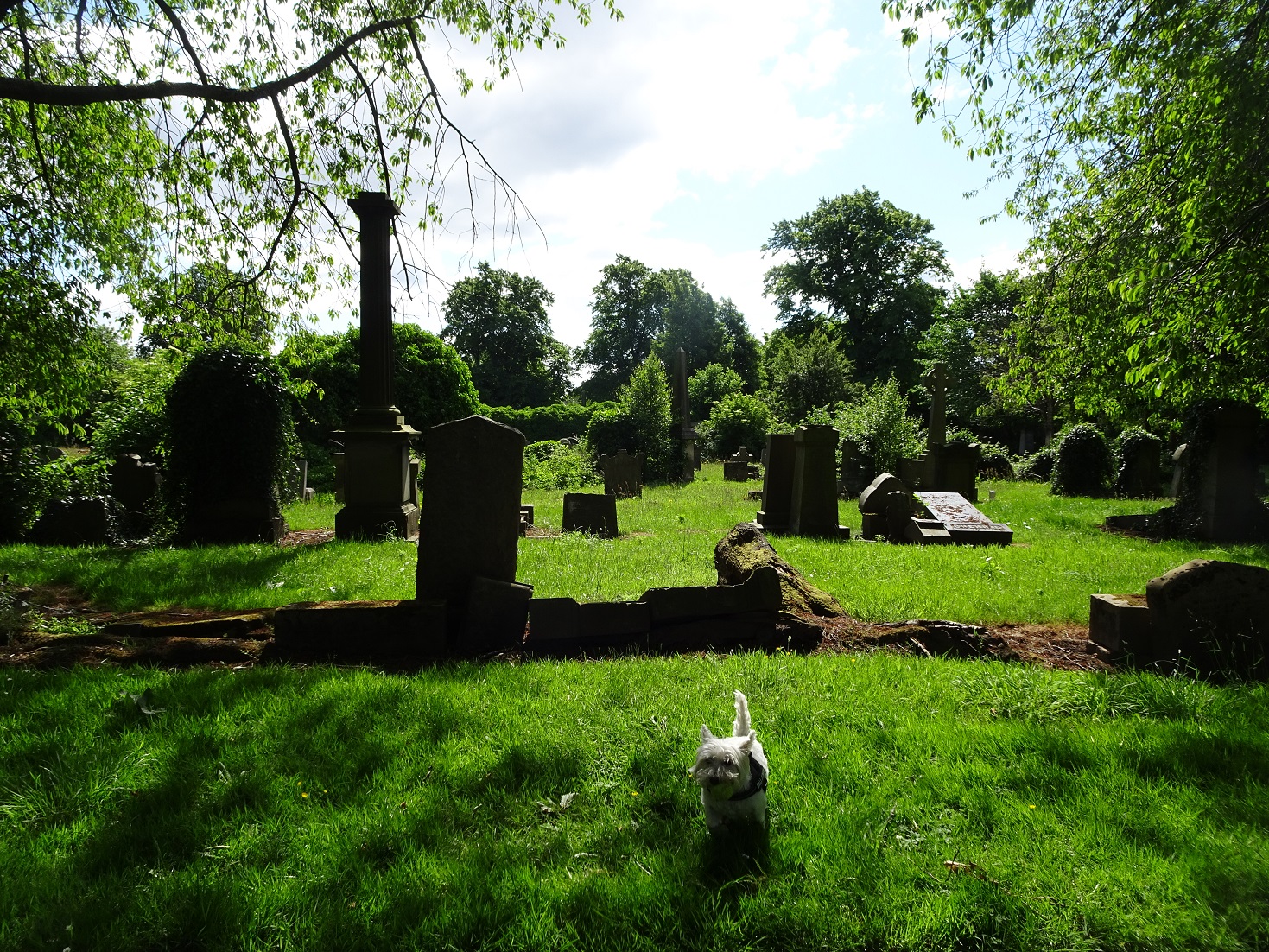 We played ball all the way up the main path till we came to a roundabout, you don't normally get them in parks. Dad told me a story about a seven foot vampire that would murder small children here, Grough, Vampire peoplsee? I take on vampire dogs every night, three at a time I'm not afraid of any vampire peopolsee.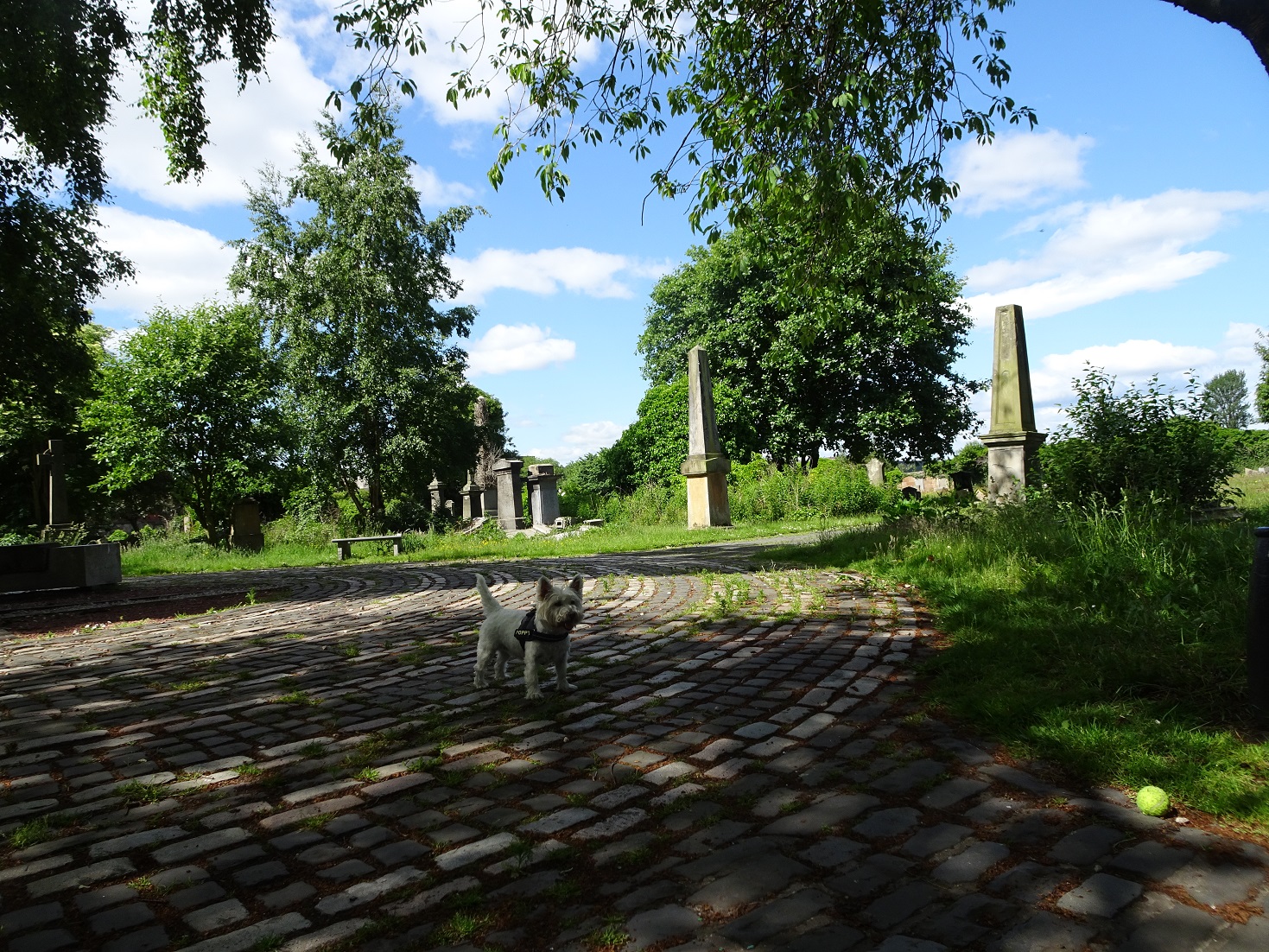 Smells smells smells everywhere new smells. We went to look a strange statue. "Be careful Poppy, if you catch the white lady's gaze she will turn you to stone, and when you get close she follows your movements", Really? I'll give her turn me to stone grrrrrrrrr.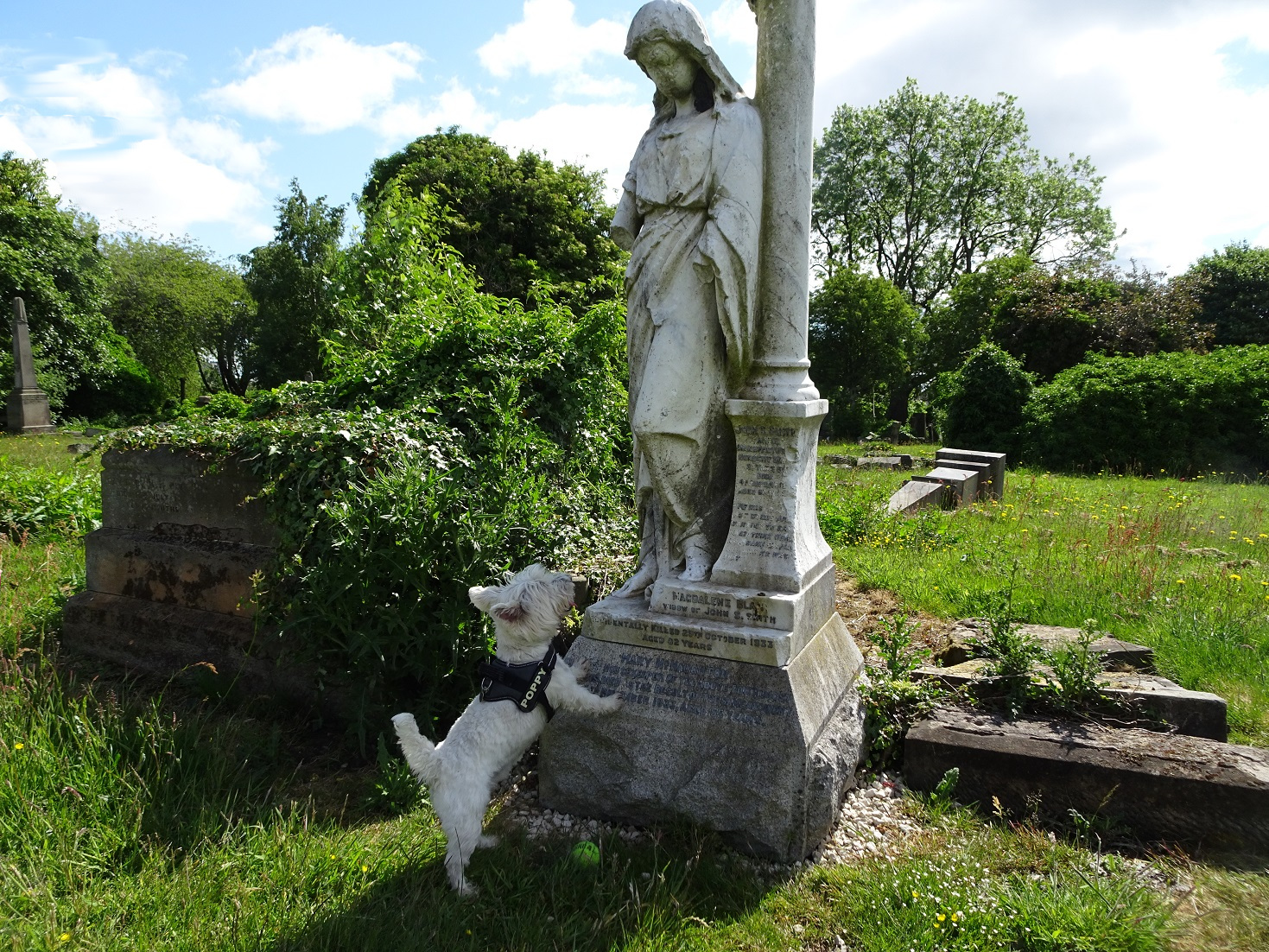 We went to the far path and went round the outside of the park. More smells less trees more places to play ball.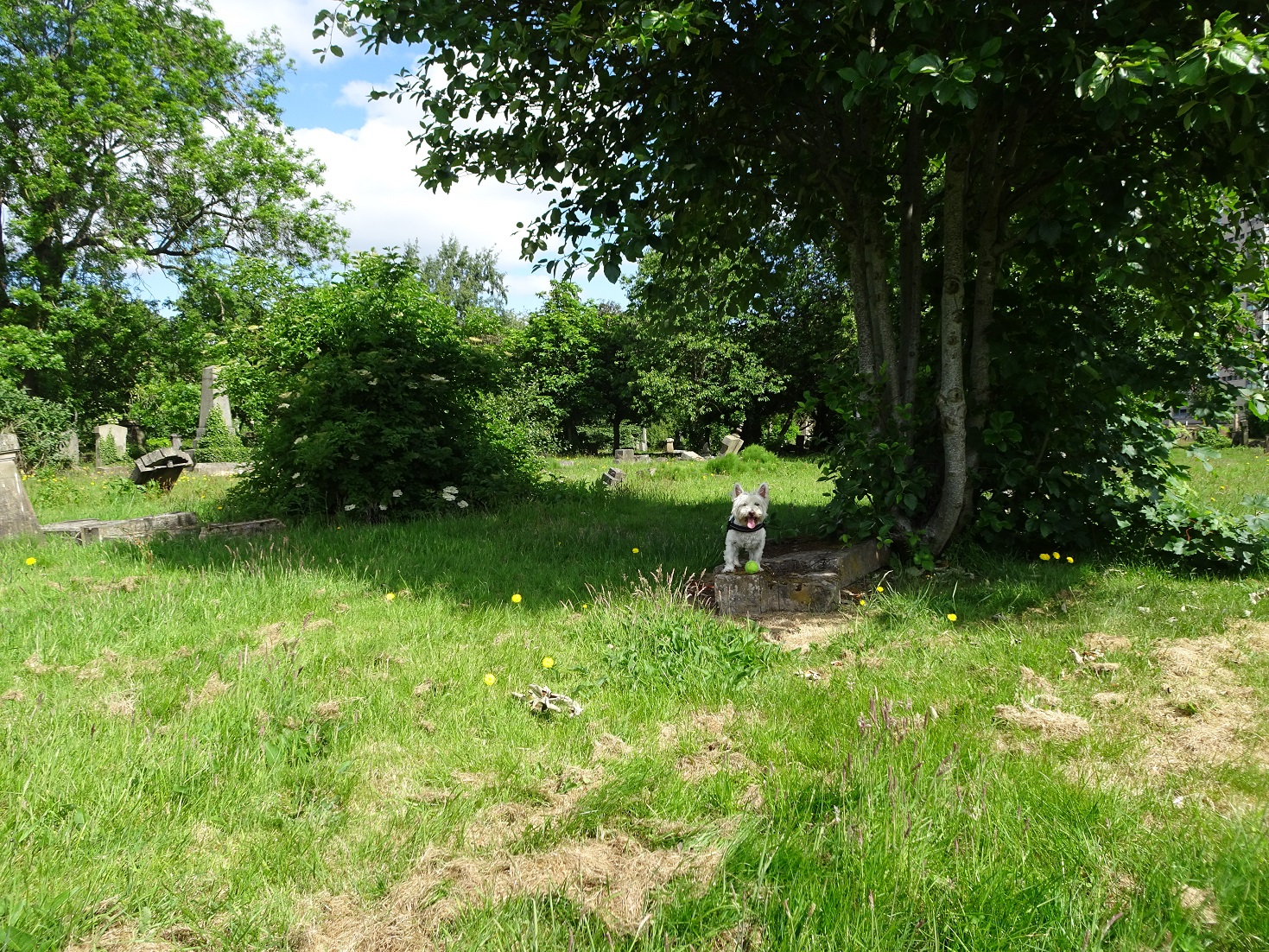 Half way round I was standing on a stone when I heard something. Grough rough rough..wa wa wa waooooool. I started to dig. "Poppy stop you can't dig here" How not dad?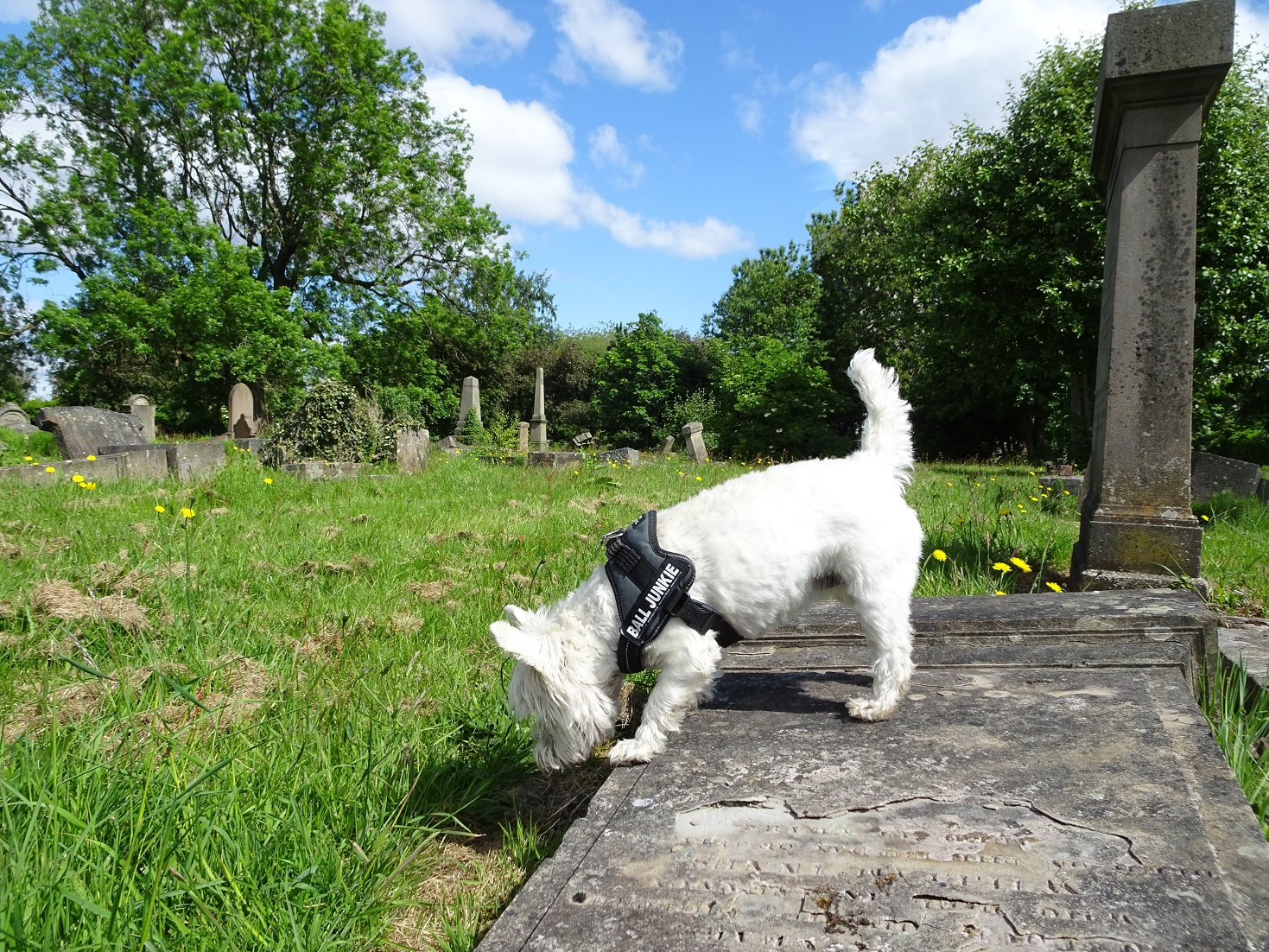 We left the main park to the eastern yard, dad showed me where the man that makes mums tea lives. Sir Thomas Lipton doesn't live in a big place, I prefer our house.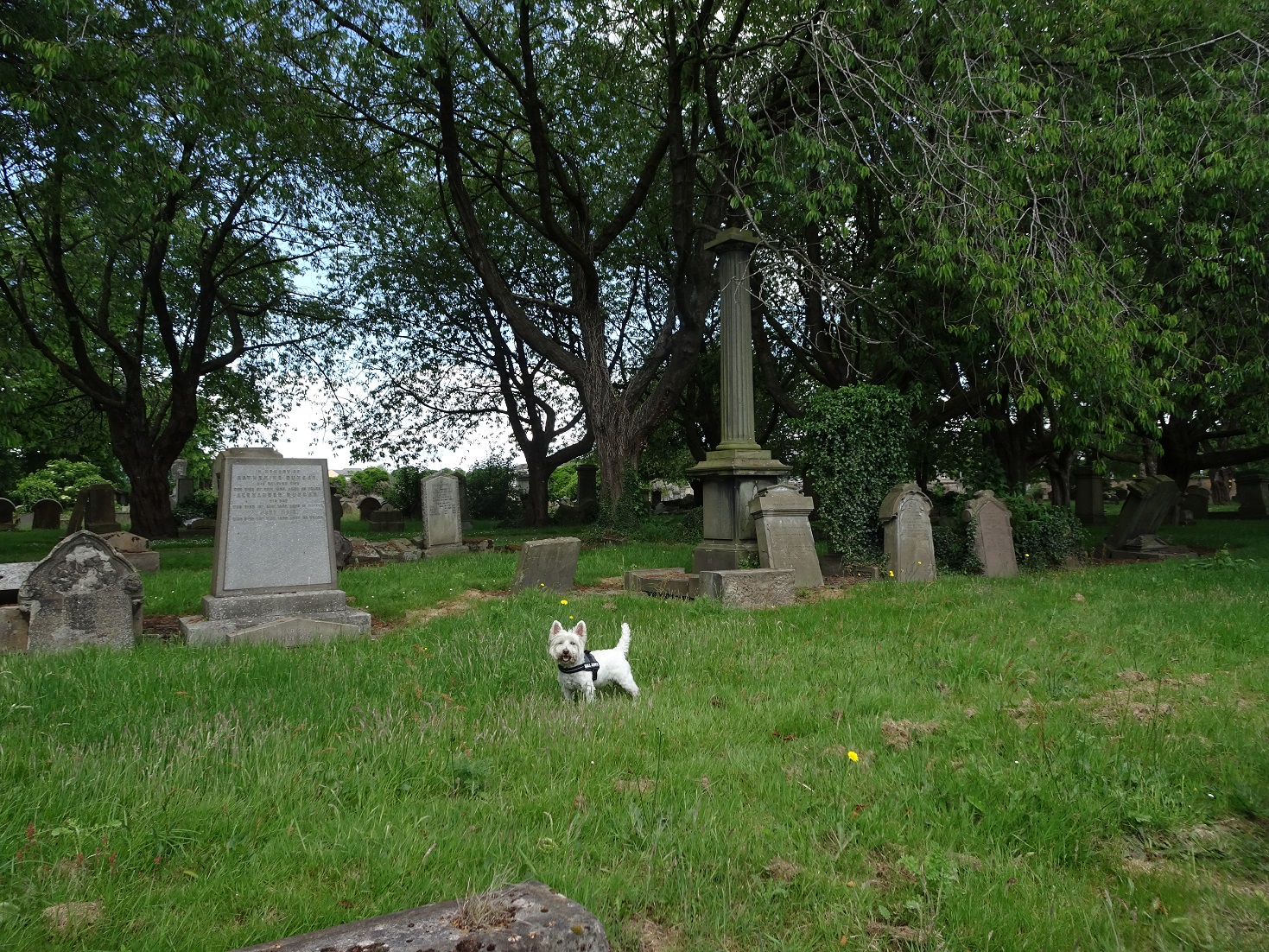 Just then we came across the first peoplsee since we came into this park. Dad said there were 250,000 peopolsees here, he is at it, if that was the case where are they all?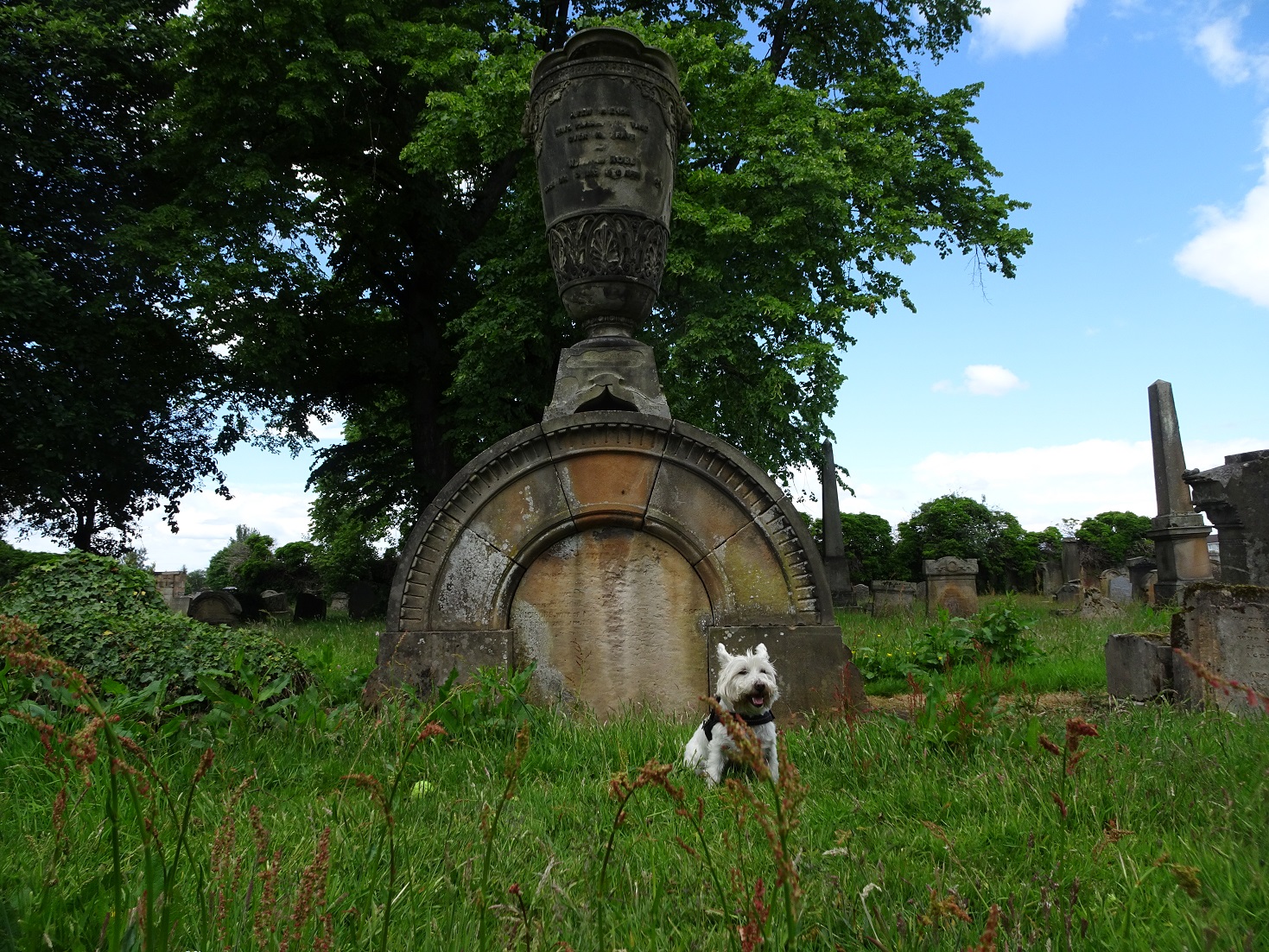 We headed back through the trees to have a peek in the western yard. I didn't like that yard so much its just a big field with lots of stones in it, no shade, too hot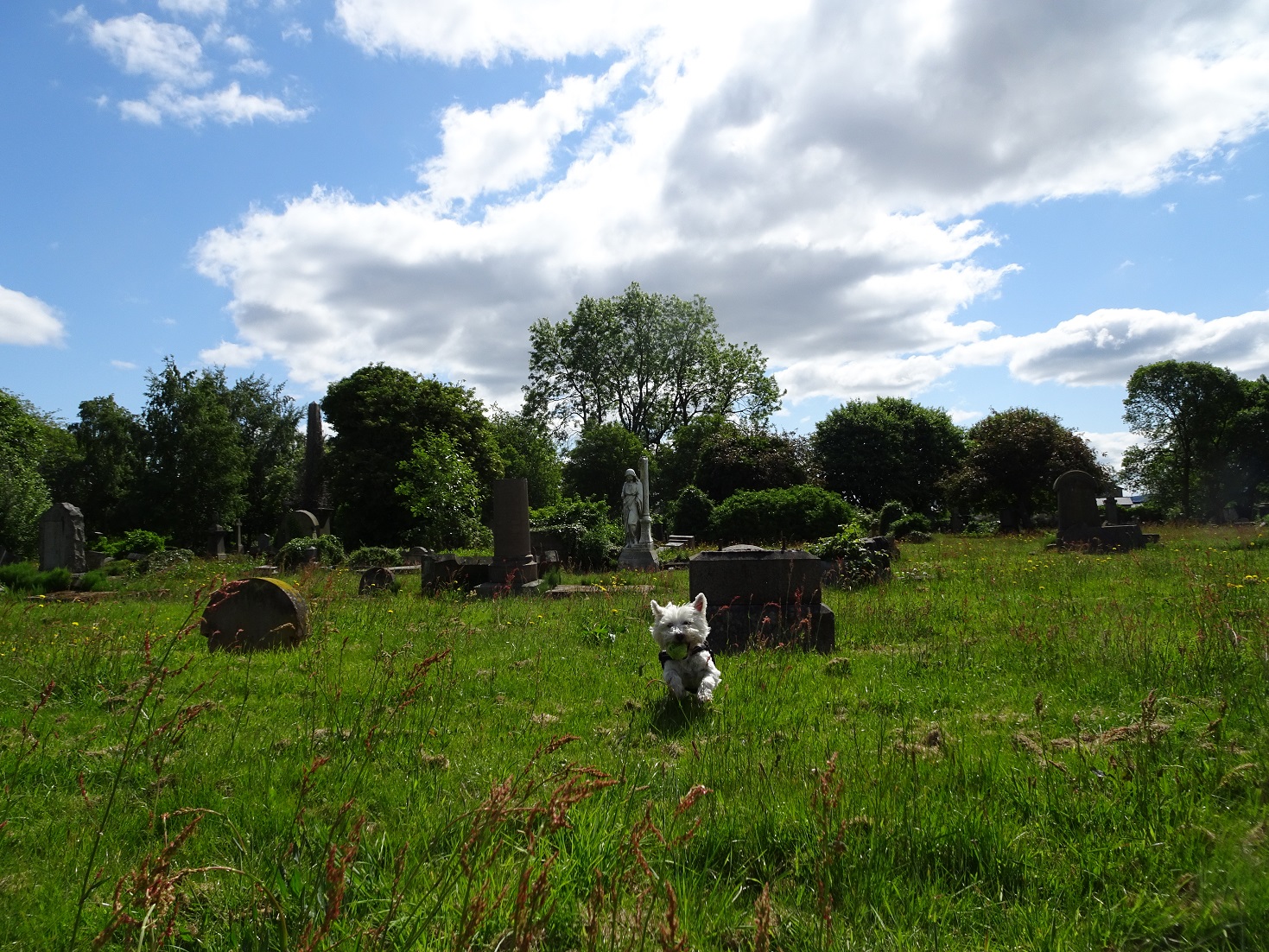 We went back to the main yard and headed back to the castle, a few more chances to play ball. I'm liking this new park, Dad said we would try another next week. Back to mini and an afternoon in the back garden.