Super Nicky has said Scotland is open today. Mmmmm I never knew it was closed. Seems the same dads working on his tippy tappy machine mum is at work. Postie came and went, time for a snooze. Mmmmmm what this, front door is opening. Granpa is early today, mmmm that's not just Granpa GRANNY!! Why you here? "I'm going to get my hair cut Poppy" said granny, oh ok. Granny wanted to see back garden so dad took her out, I thought I better keep an eye on them, something's up.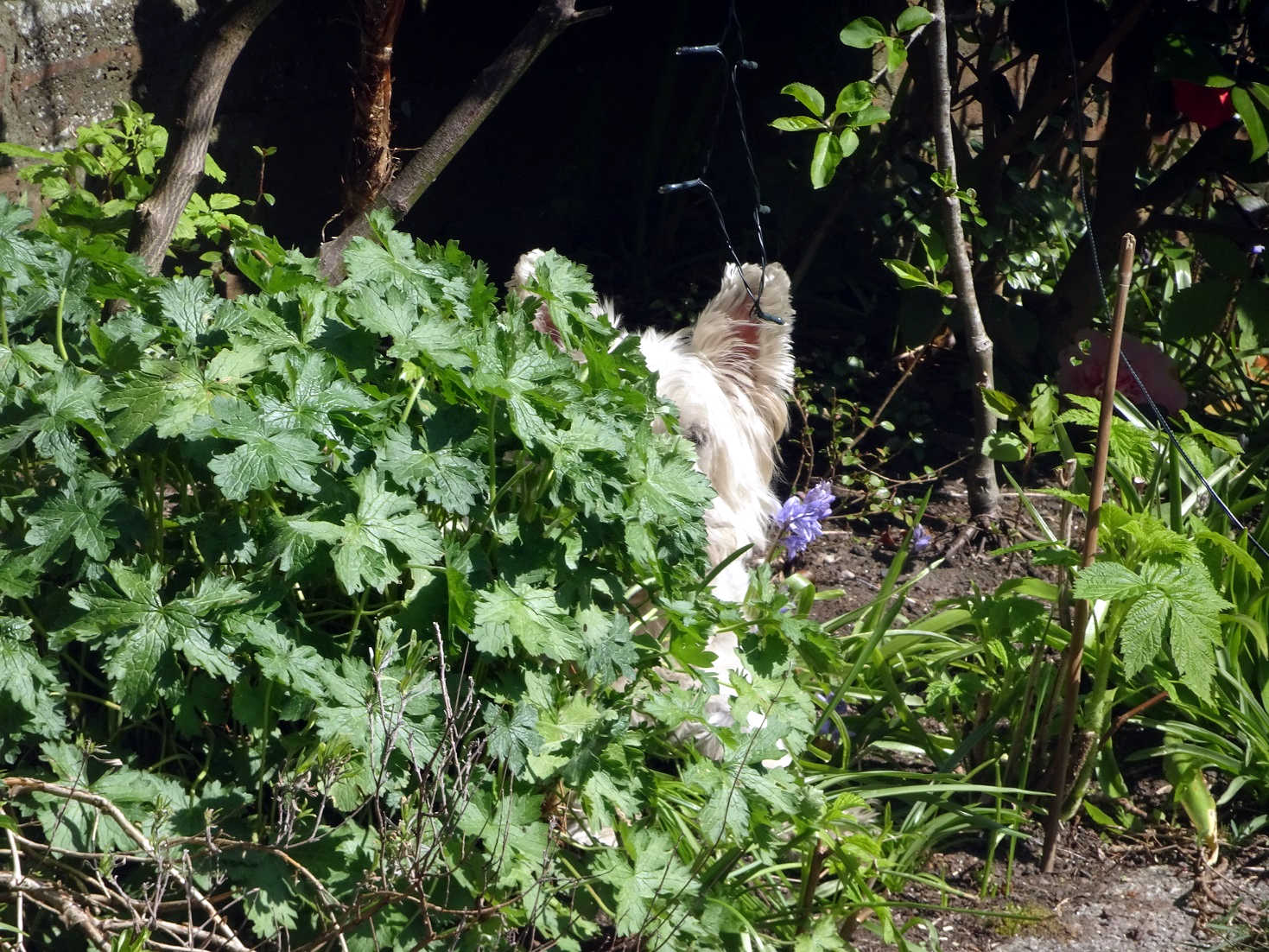 Sure enough something was up. Mum came home from work early and started taking bags out to Betsy. That means one thing, Adventures! Just as we were about to go the door bell went. At the front door was a man with a huge parcel. It was so big it wouldn't fit through the front door! Mum and dad rushed to take it round the back. No sooner than they placed it in the back garden we all rushing into Betsy. Betsy woke from her slumbers and started to trundle down the hill. After a while she came to a stop. Mmmmm I know where I am, this is where the big boats live that take us to Arran. We are going back to the Island!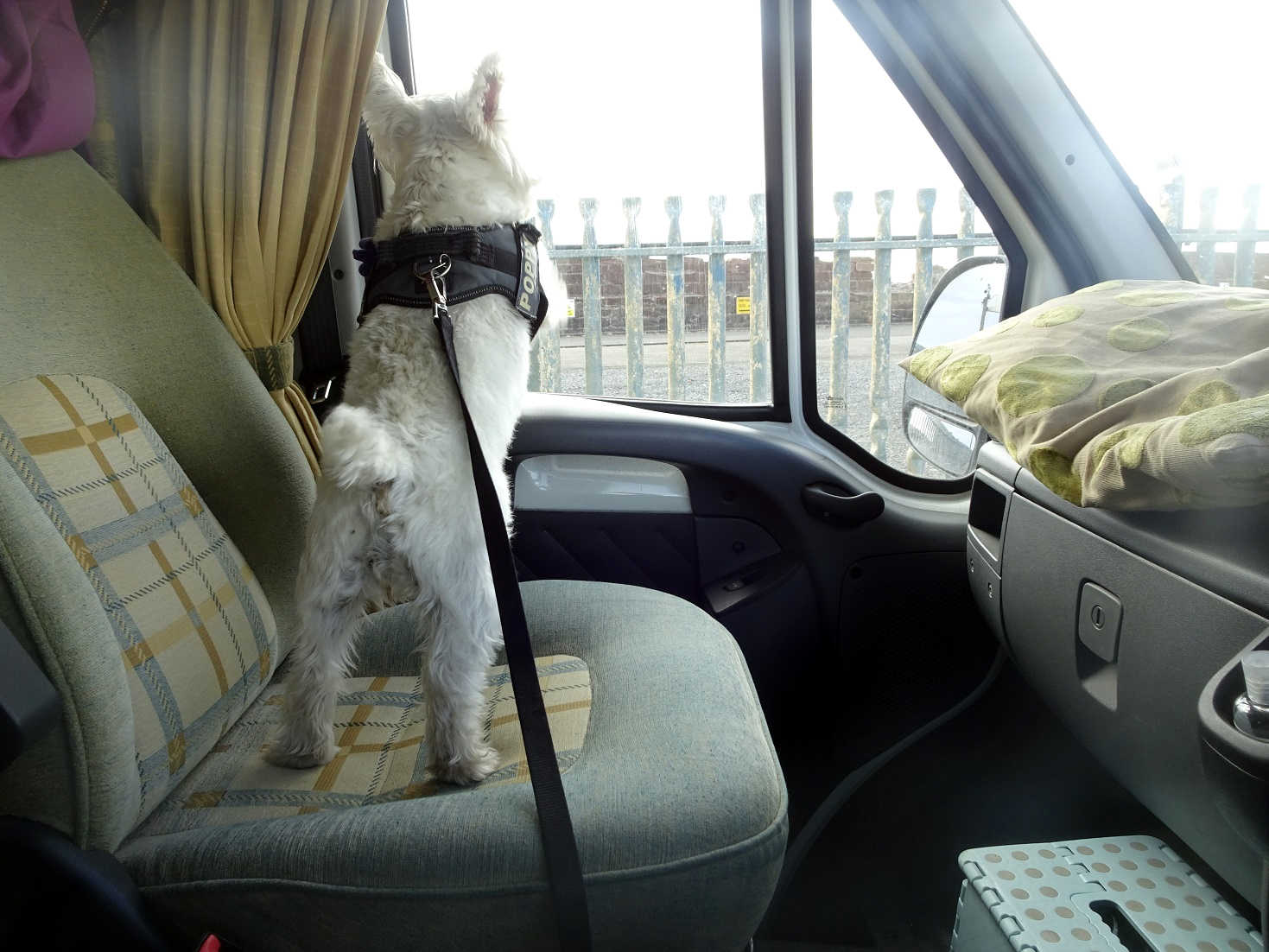 Soon the boat came and Betsy rolled into its big mouth and came to a stop. Hurry mum, hurry dad lets get a good space outside! Up the stairs we went, on the deck there were a few peoplsees and doggies already there. We picked our place and I introduced myself to a big black dog called Max. It was quite cold and for a little time the sky cried but who cares we are going back to the Island!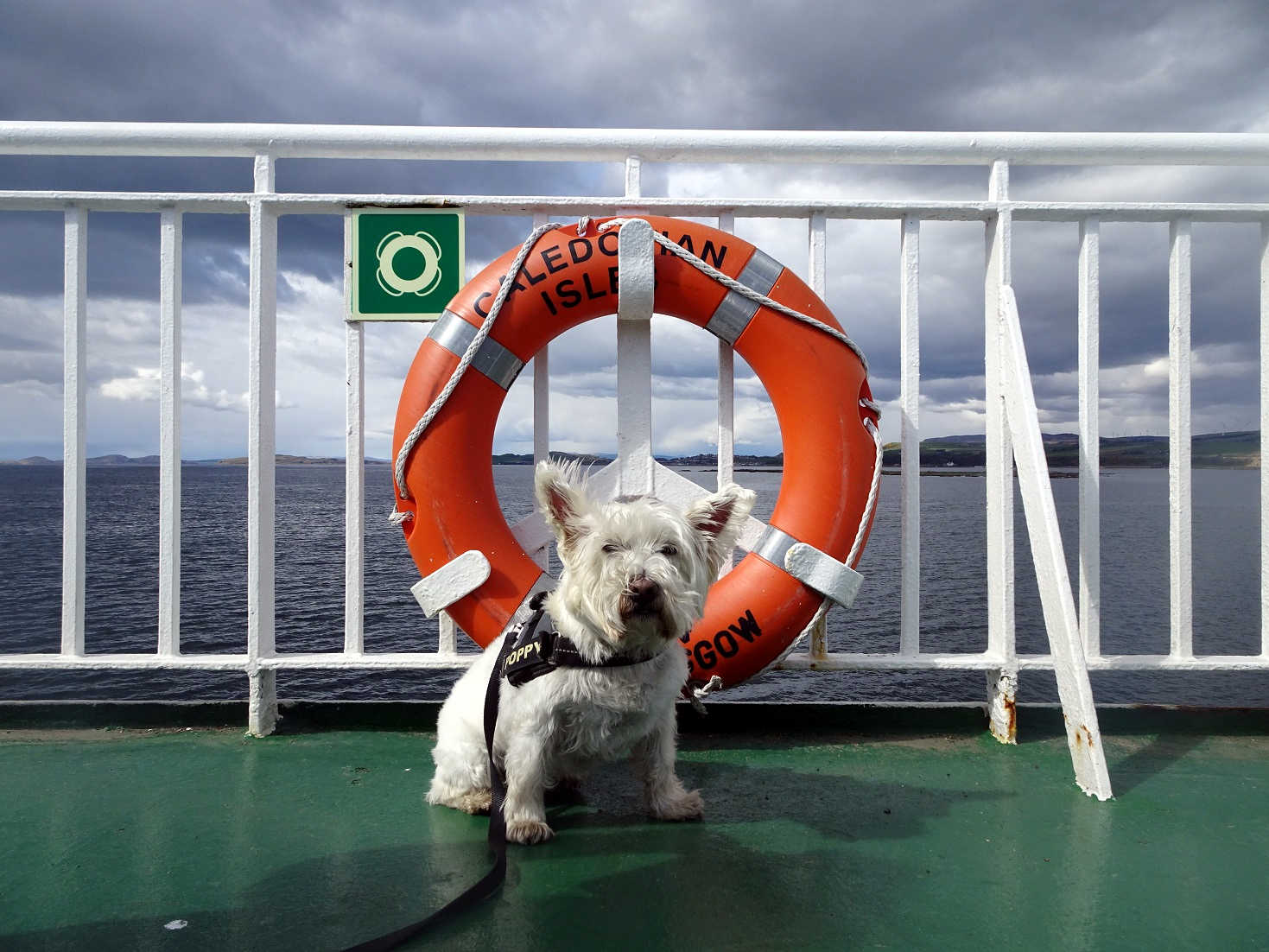 Soon at the front of the boat we could see the island. The boat peoplsees told us to go back down to Betsy. Down the stairs we went, dad had to carry me down the last set because they were to steep for poppys. The boat shook with a big bang, then it opened its big mouth and Betsy rolled off onto the island. It was raining when Betsy stopped at the Arran Cheese Shop. Are we getting yummy cheezies? Yay Cheezies! They smell good mum! Lets get going. Betsy plodded hugging the coast until she started to clime over the mountains. Coming down the other side the sky stopped crying and as we came into the campsite Mr sun came out as Betsy found a place to rest.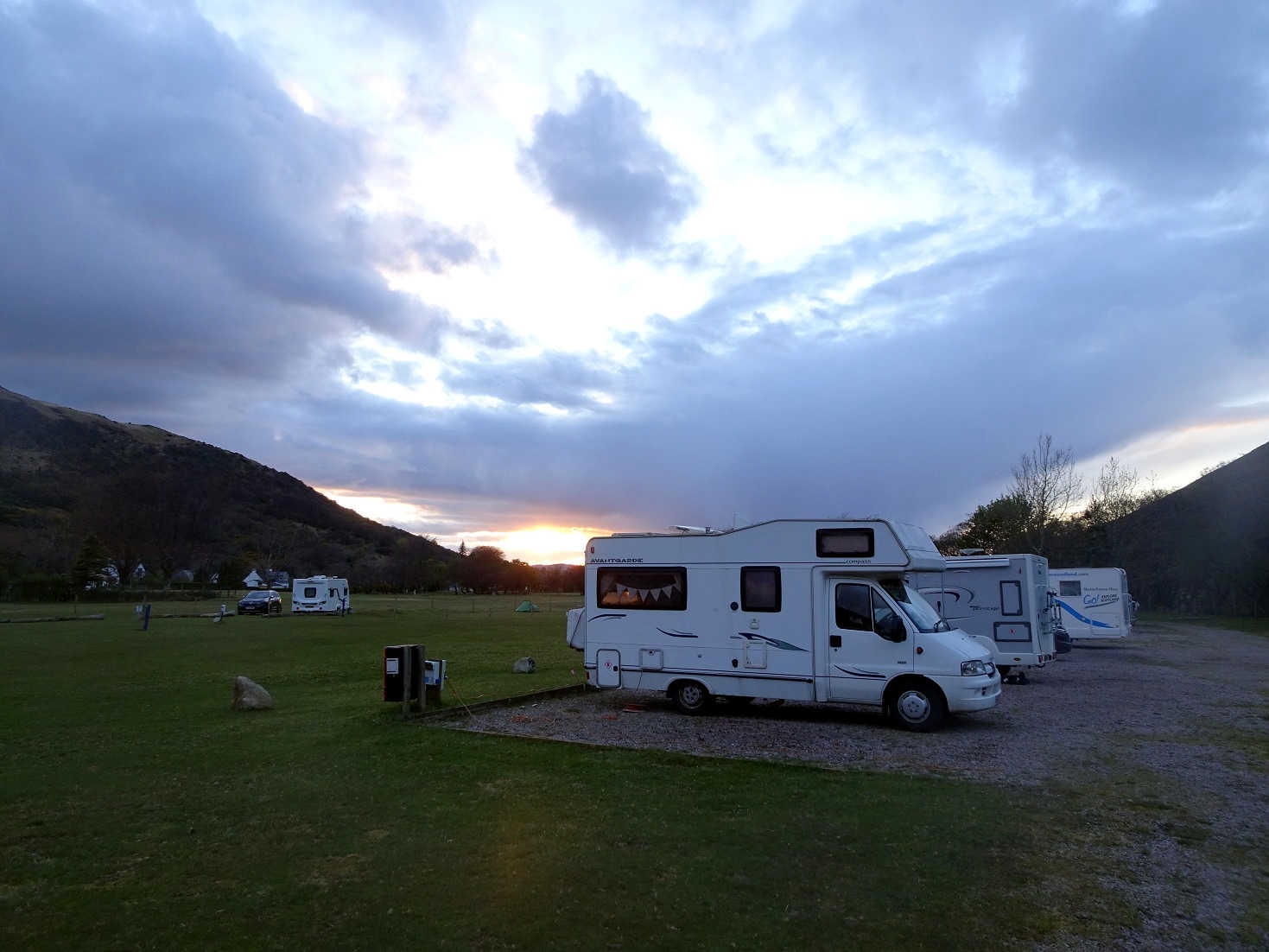 Soon Betsy was all plugged in and I had a chance to see what had changed since we were here last year. Looks the same to me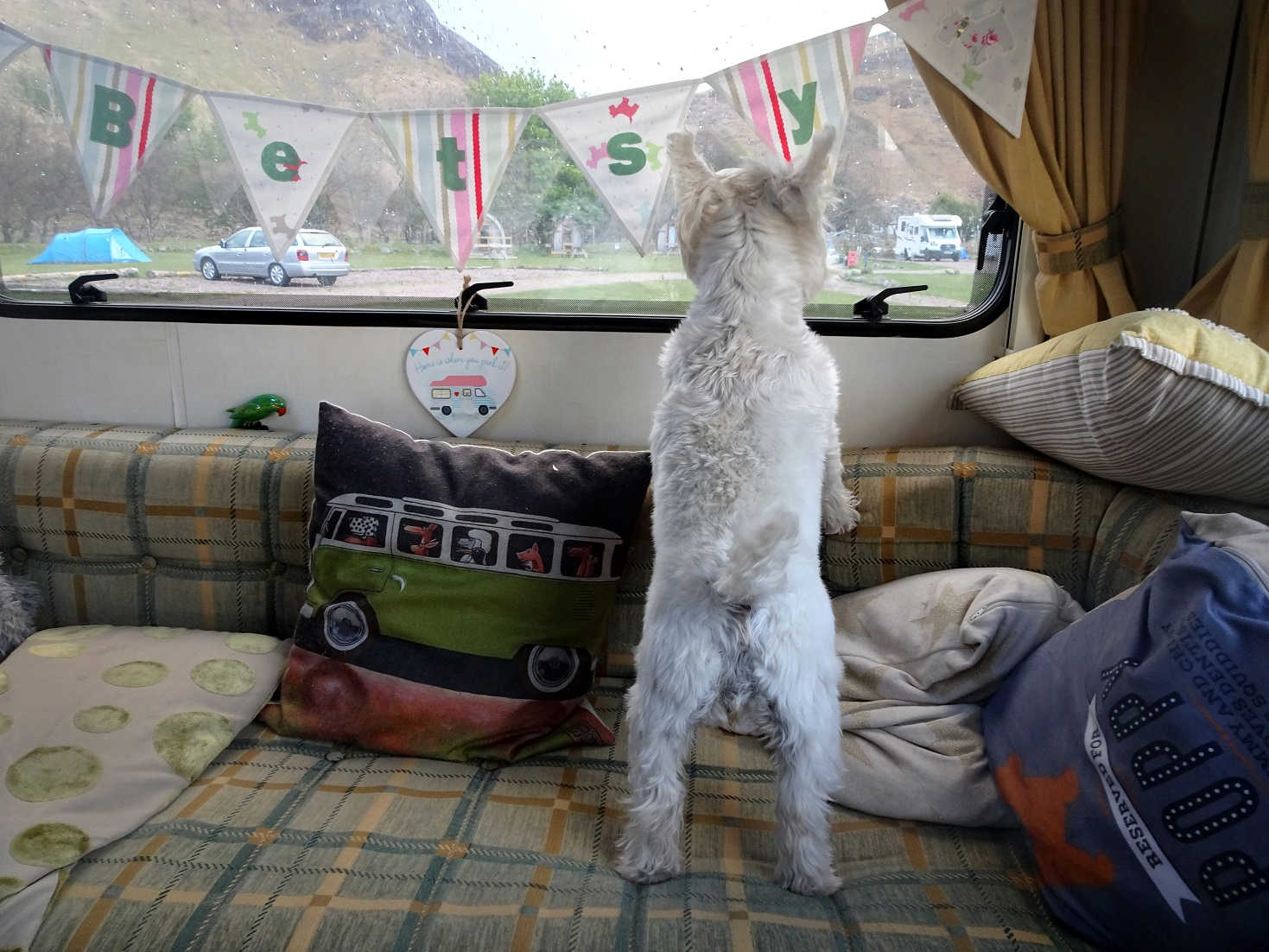 All is good. I think I should give dad some loving he looks tired after all that driving. Dads are good to snuggle into.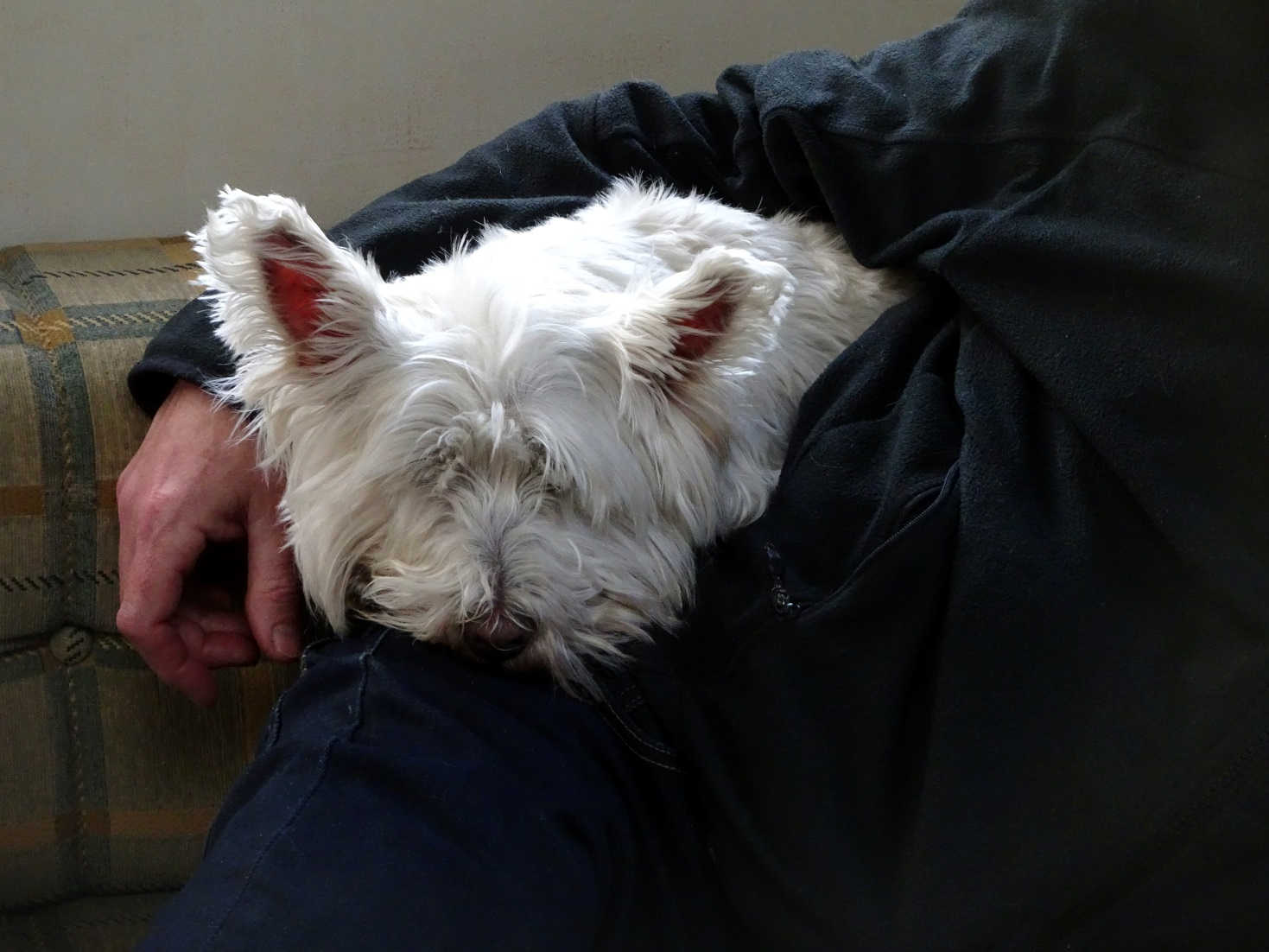 Before bedtime dad took me out for a walk, as soon as we were out of the camp he let me off leash. Lots of smell everywhere! I ran from smell to smell, new smells everywhere! Dad called me the white flash as the moon lit me up in the darkness. Better get back to Betsy for sleeps as we have big adventures tomorrow.