It was very hard getting to Betsy we even had to climb over trucks to get to her. Dad had to reverse Betsy to get her off the boat. Well here we are in Holland. We were told to go to some police men, the checked our books and one of the police men asked dad to blow into a tube! I could smell the fear in mum and dad, why are you worried dad its only a tube? We were waved on and mum and dad heaved a huge sigh of relief, but why its only a tube? Off we rolled through Holland, when we got to Germany Dad let Betsy have a big drink of diesel.
After a quick stop at Lidl back on road again. We drove and drove and drove. All was normal until BANG!! Betsy was hurt. She slid to the side of the road making terrible noises. Dad got out, Mum was worried because of the fast cars and trucks whizzing by.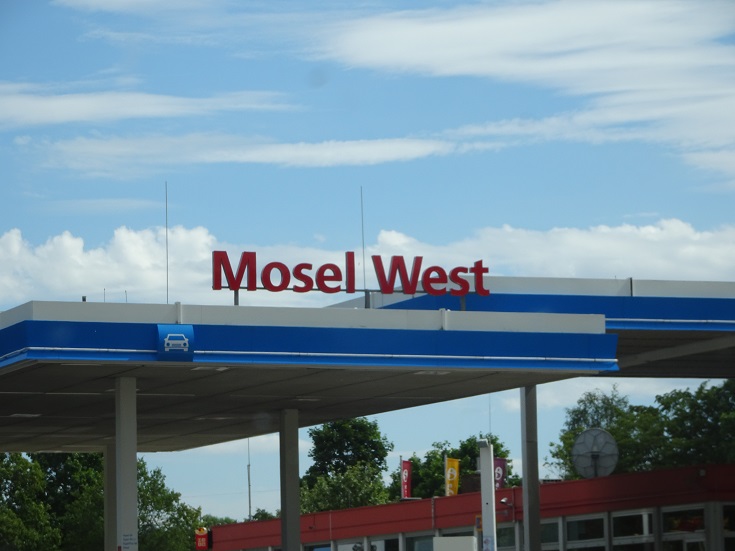 Dad limped Betsy off the autobahn she was making all sorts of painful noises. Dad and mum worked for an hour getting Betsy better. Betsy fired to life and we rolled onward passing some truckers having a picnicking beside there wagons. Betsy was not at her best, she soldiered on for an hour or so before she could rest for the night.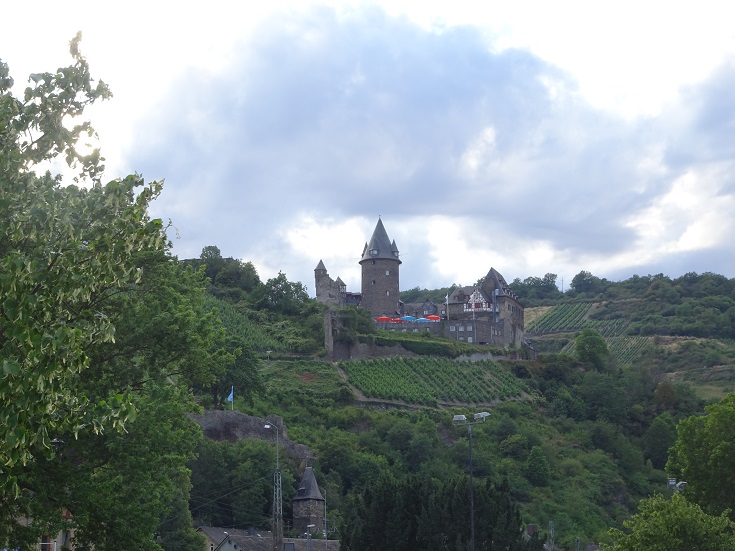 We were stying at a place called Bacherech. I got off lead so all was well. We went out for dinner, mum had schnitsel dad had curryworst I had a denti stick YUM. Later when mum was sleeping me and dad went into town, dad let me off lead, stupid dad, as soon as we went though the town gates I saw a cat and chased it up old stone steps and into a balcony. Dad caught me and put me back on lead. We sauntered back to camp and it was time for bed.