It was a lovely day when we got up, after my morning walk it was time to put my planning into action. Dad unplugged Betsy, Mum put everything that was loose on the couch so they would not role about when we were on the road. Arial down dad? Step up? Gas off? OK lets go, first stop Bunnahabain.
Betsy was swift but had to slow on the last few miles of the bumpy single track road that took us to Bunnahabain. I had to guard Betsy when mum and dad did the tour. Good time for a nap.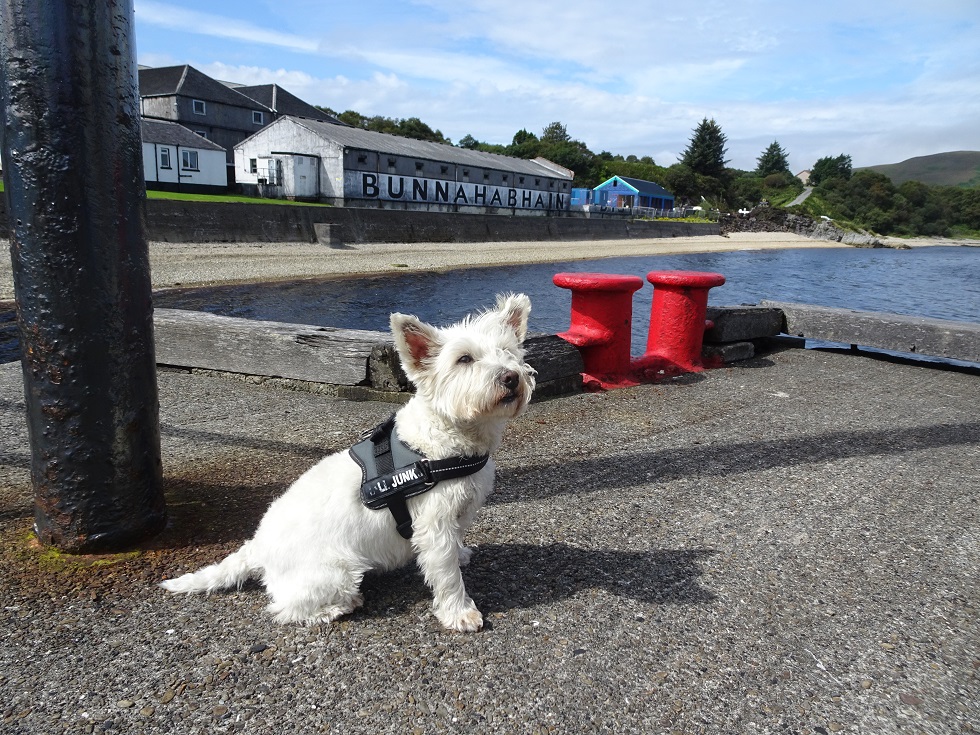 Dad came back to the van and let me loose. This place is great, lots of new smells. I explored the distillery before going to the Pier to meet mum. I got to sit on a massive deck chair, it was huge!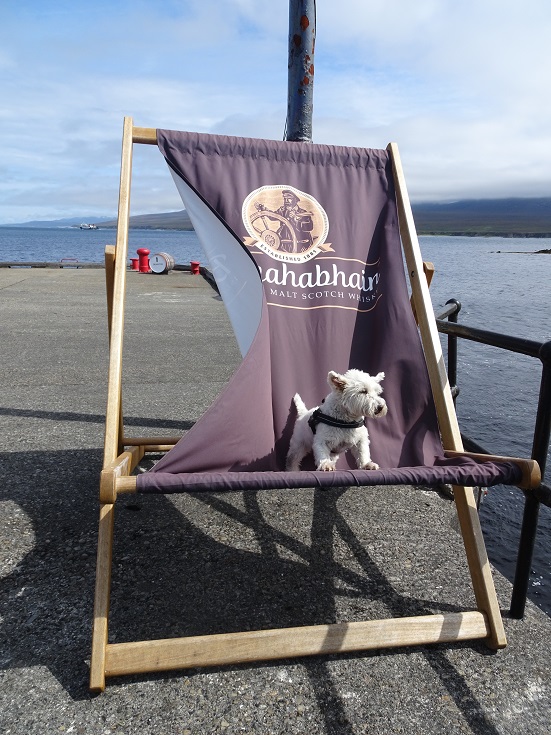 Back in Betsy and off to Port Askaig. At the port we had to wait for the ferry so I went to explore. Would you believe it I met two of my island cousins. They told me they live in a pub and lots of peoplsees pet them. Good life but they dont get to explore like me.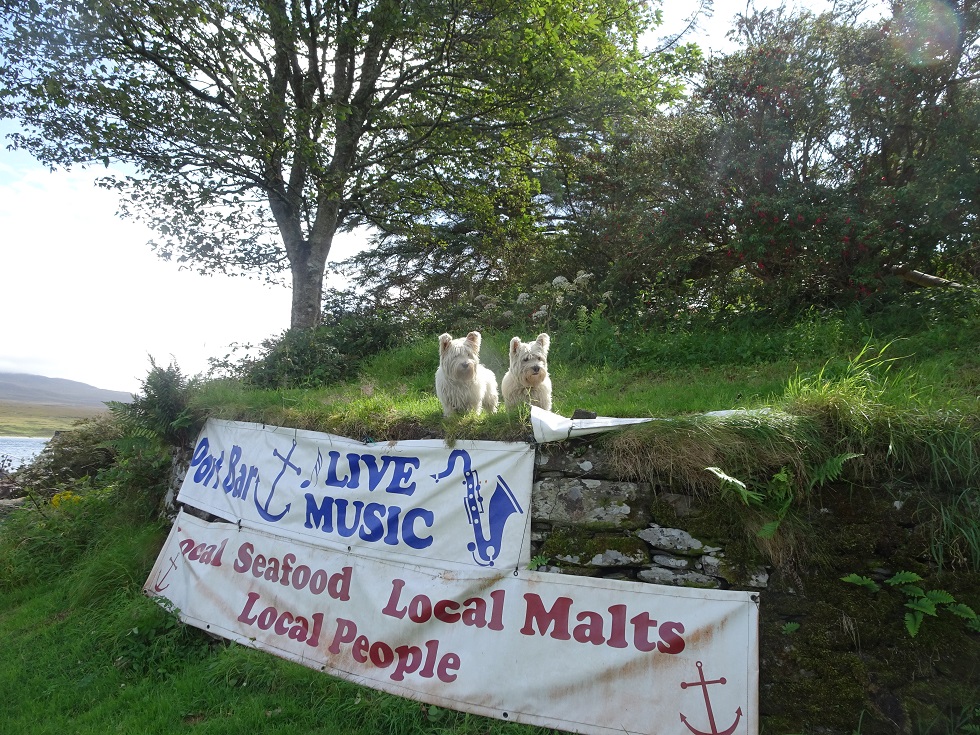 The ferry came in but the captain was very doubtful that Betsy would be able to get off. He told us that he would take us over but if we couldent get off he would bring us back and not charge us, free boat ride yeah. Betsy trundled onto the boat all good so far.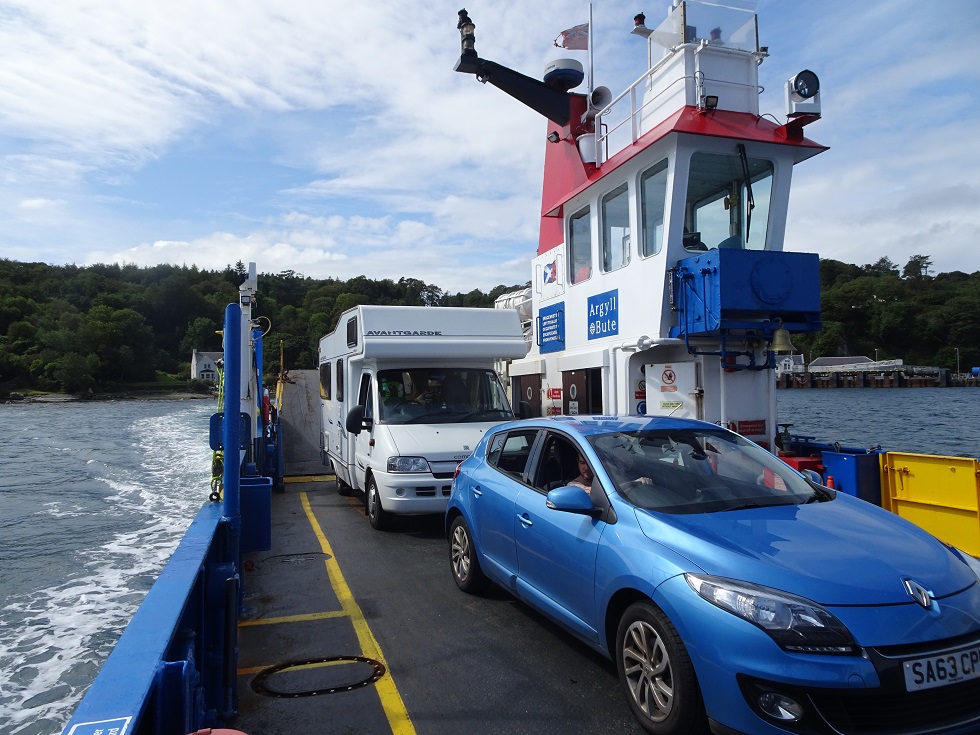 On the other side the captain guided Betsy off the boat really slowly, inch by inch she made it! Dad asked the captain how much the fair was, he said pay me when you get back, only one way on one way off. With that Betsy hit the open roads of Jura.
Miles and miles of open single track road in the brilliant sun shine, the three paps of Jura on our left and the sound of Islay on our right, not a peoplsee in sight. Eventually we came into a town called Craighouse. Betsy found a place stop at the second attempt the first was a faff. To the beach. I got to play in the small harbour and explore it's jetty.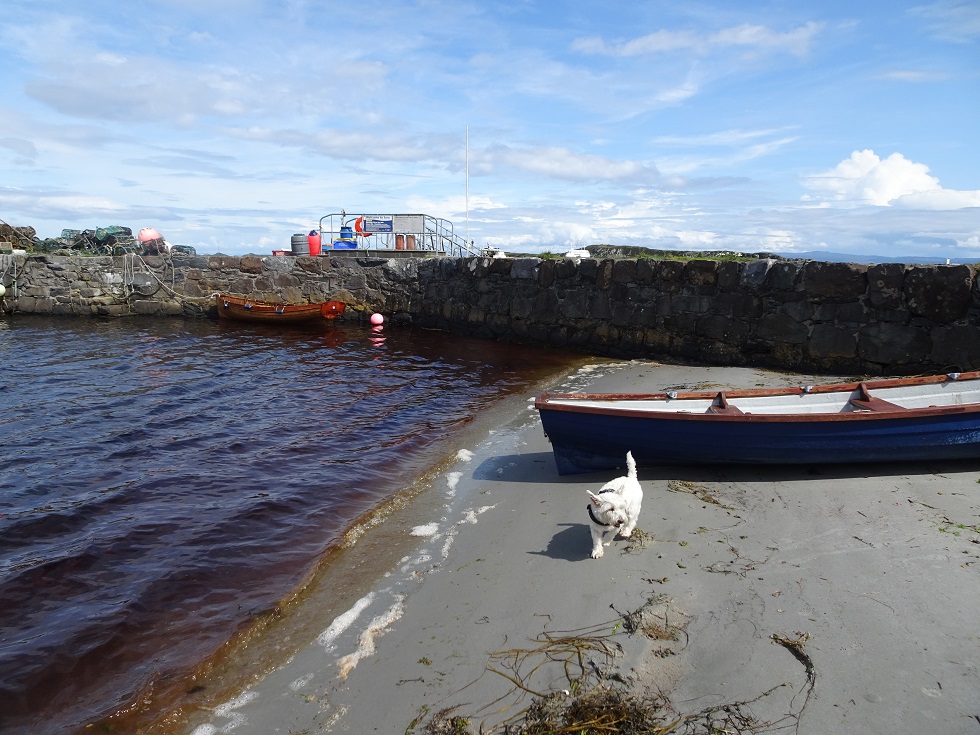 We explored the town mum went looking for shops, The shops did not open for a while so we explored further. On the way to the pier mum found a gallery, I was allowed in. Poppy friendly, I like Poppy friendly. The shop had antlers but dad would not let me chew them, spoil sport. Dad needed to spend a penny so I went off to explore the pier.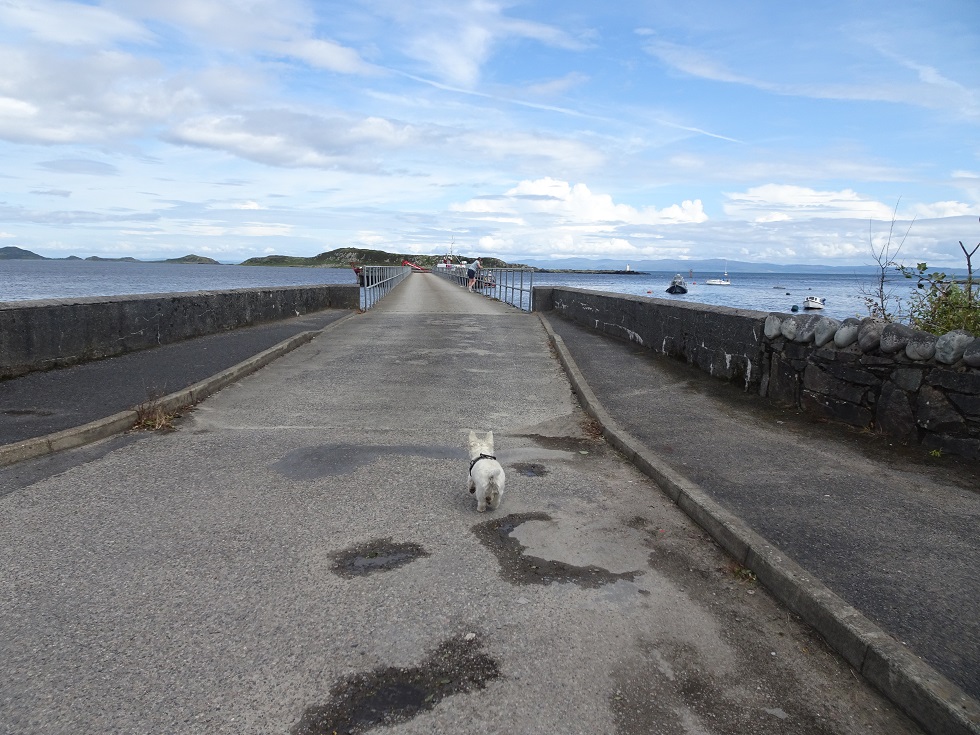 Time to go back to town. There were some dogs in the hotel garden as well as a big cat I didn't like the look of, Dad noticed another distilery we went to explore.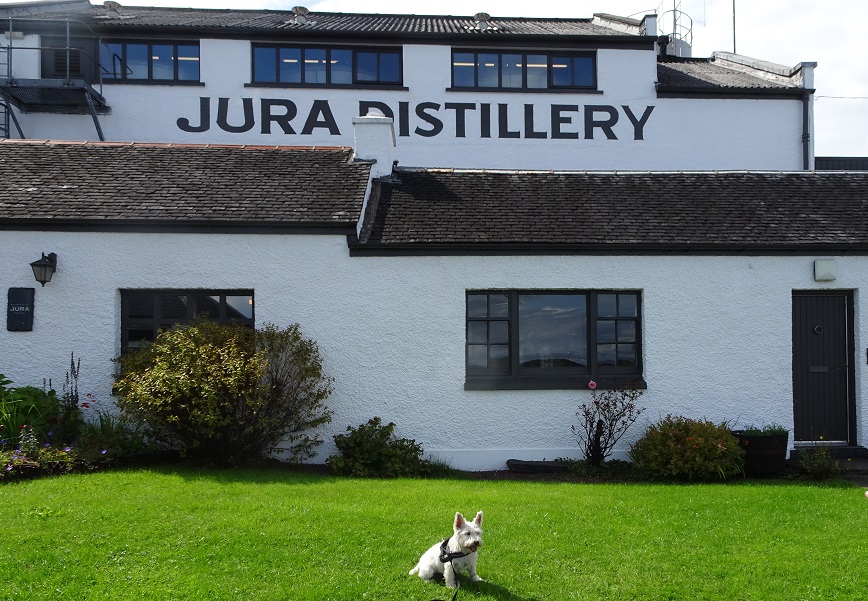 Dad did not buy anything in the distillery so we went back to the other shops. I don't know what mum was looking for but she didn't find it. Soon we were back in Betsy. On the way back to the ferry I saw red deer, they had big pointy horns, good job for them I was in Betsy, I would have had them.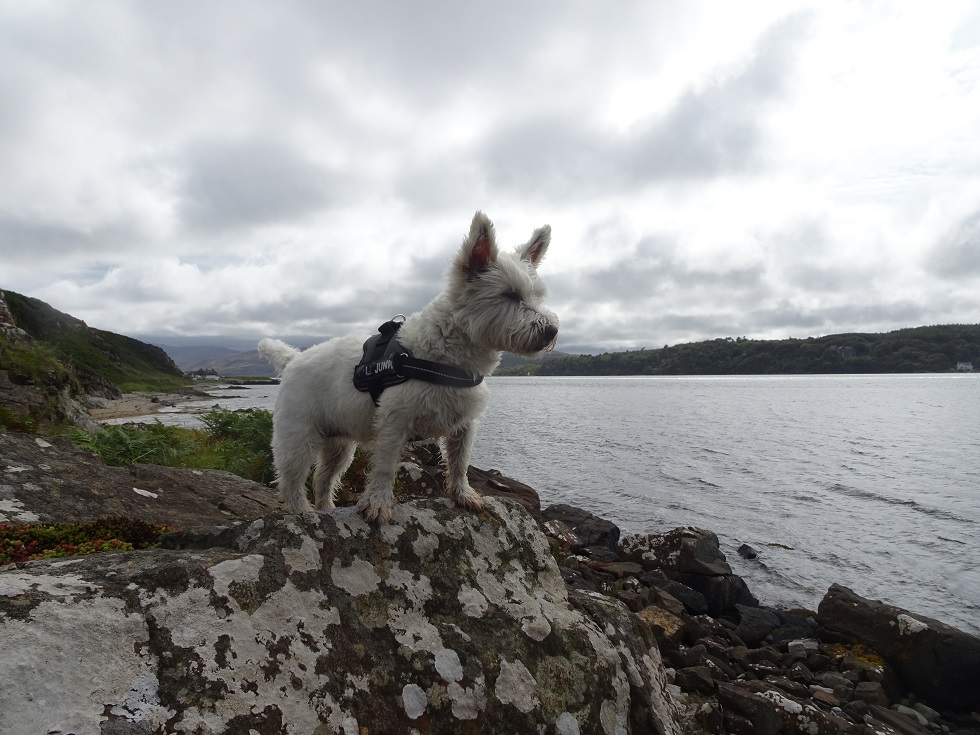 We got to the ferry as it was leaving, no problem time to explore the shore line. It was great I got to dip my feet in the sea and got to go rock climbing!
The boat started to come back across the sound, just time for a game of ball. Mums second throw made the ball go into a peat ditch. It was black. She tried to clean it on the jetty when wham! mum was on her back! The jetty hurt her, I growled and barked at the bad jetty.
Betsy got back on boat and we crossed the sound, dad paid the captain. Before going back to camp we stopped off at a craft village, mum went into a shop me and dad explored the gardens. Mum still didn't find somthing to buy but dad Got two beers. Lucky dad.