Well Poppy, busy day 2 continues.  Back at our fancy room, via the bar, we got 2 doubles of jolly juice.  Booked in for treatments for tomorrow and set up our alarm call for 5 am.  We go in the big jeep with no windows tomorrow for our first official land safari, up early to see sunrise and more wild animals!
Back at the room we had some more jolly juice then got all glammed up for dinner. Off we went to the fancy restaurant, we were then escorted to a very dark place under lots of stars, the hotel had put on private dining for us, photos not so good, I think the jolly juice and sleepness had something to do with that.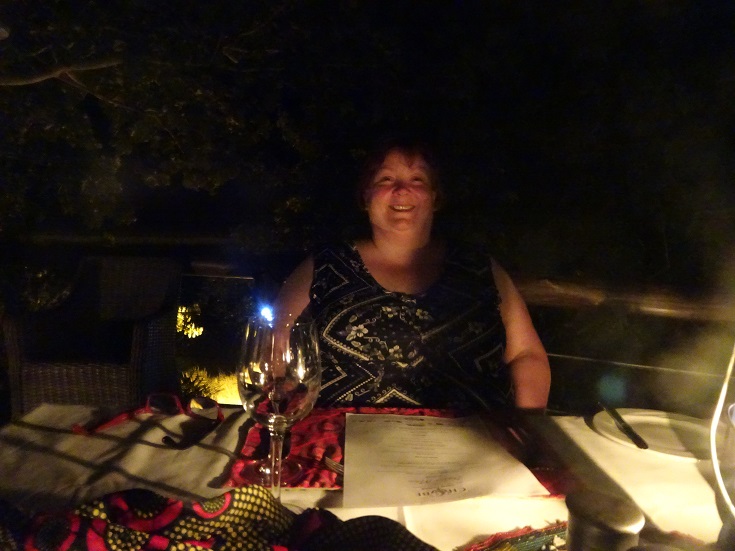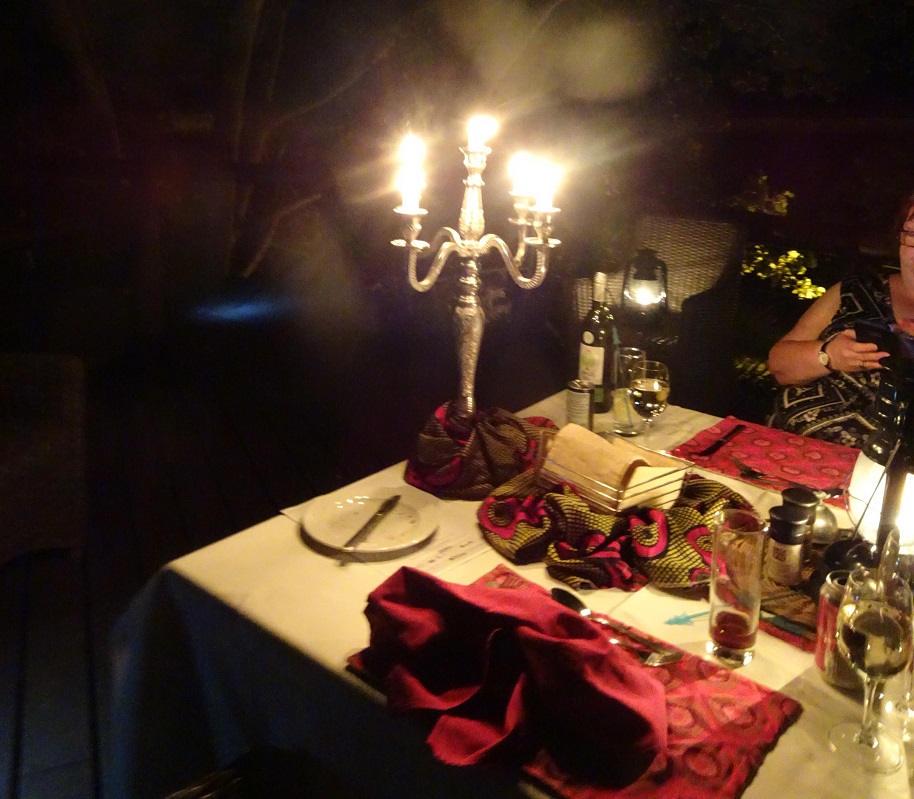 Busy busy days, 2 countries, a land safari, a boat safari, the bar, surprise private dining.  Time for sleepees.
Lots of licks.