Poppy goes back to Portpatrick
Yesterday we drove down the Ayrshire coast to Portpatrick. I was here years ago when I was a pup. The last time we stayed in a house with a big garden, this time we are iat the Sunnymeade Caravan Park in Betsy. One thing that is different is that its very hot! Today we are going on a cliff top walk, to get there first we had to go down the hill into the village. It's a bit of a walk but at least its downhill. We skipped past the village and I got off leash where climbed the steps up the cliff to the Portpatrick Hotel and joined the Southern Upland Way. First stop was Port Mora.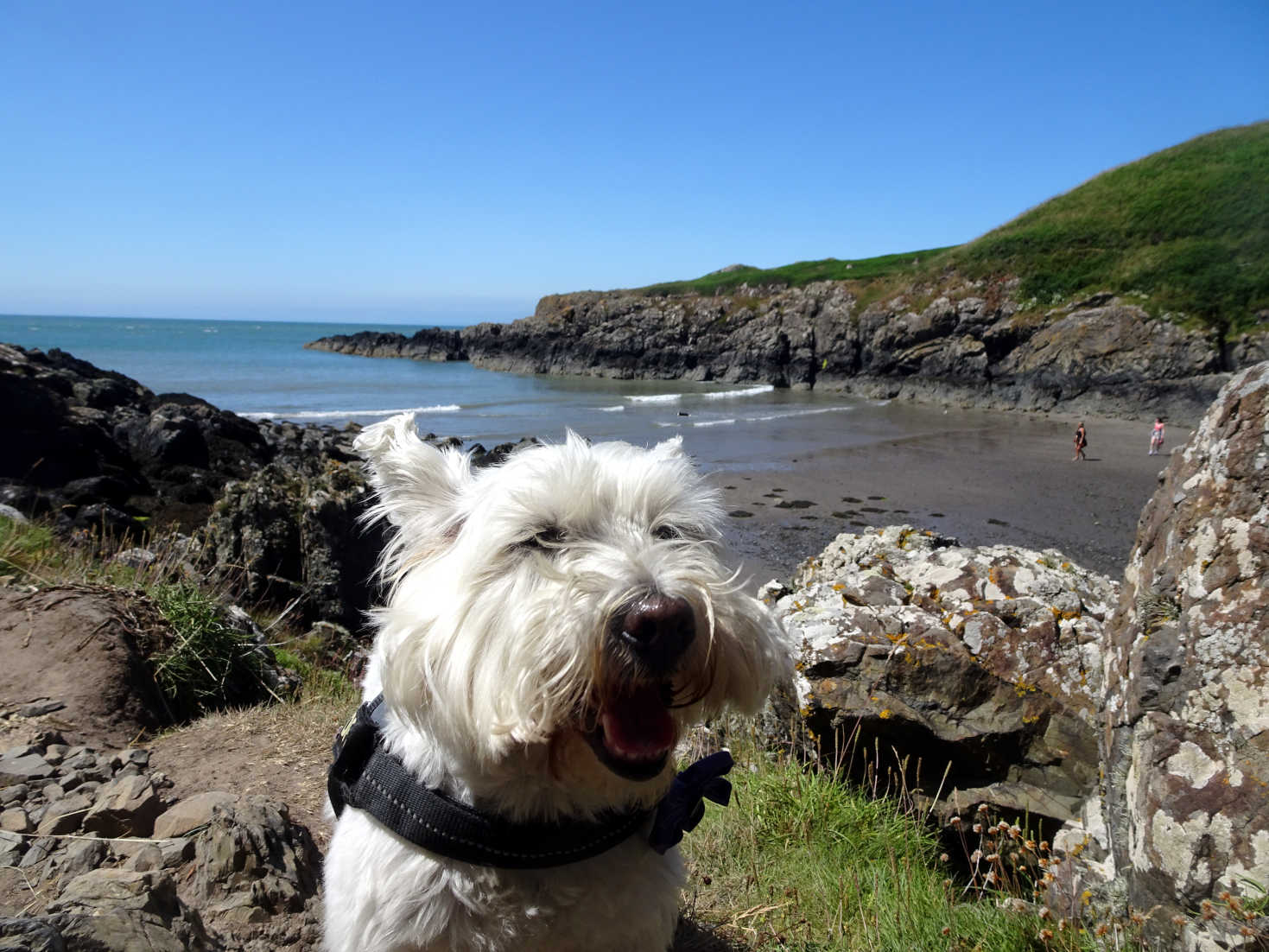 Dad, there are lot more people here than the last time dad, look they are even in the water! "Yeah, we'll give this bay a miss and picnic at the next one." said dad. Good idea. Over the hill we went, look mum a sealmonster in the bay!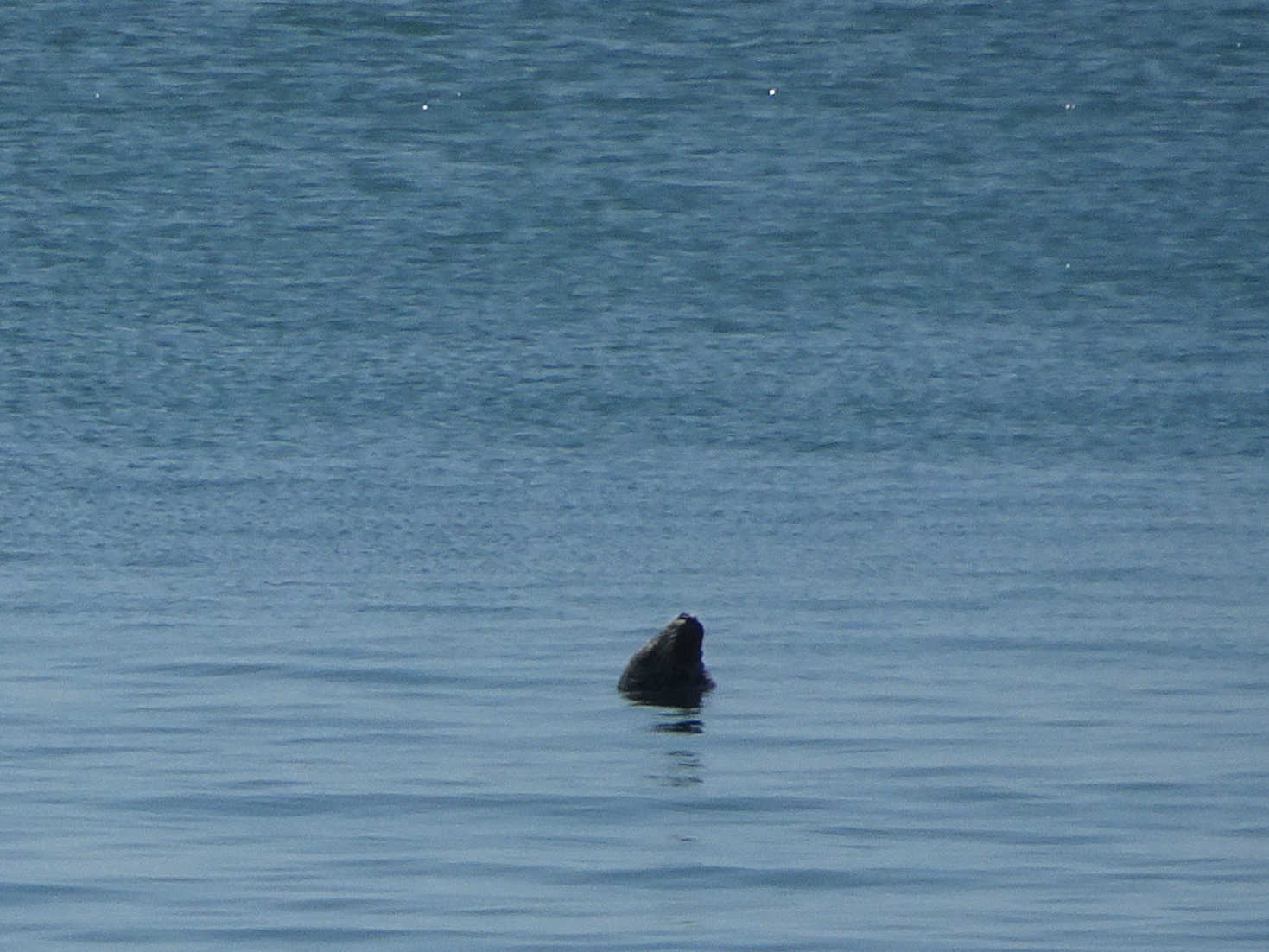 We found a nice log to have picnics, I got ham and muffins YUM. Picnics was good but I had to stay on guard, sealmonsters are sneaky and if you are not careful they slink out of the sea and try to drag you in.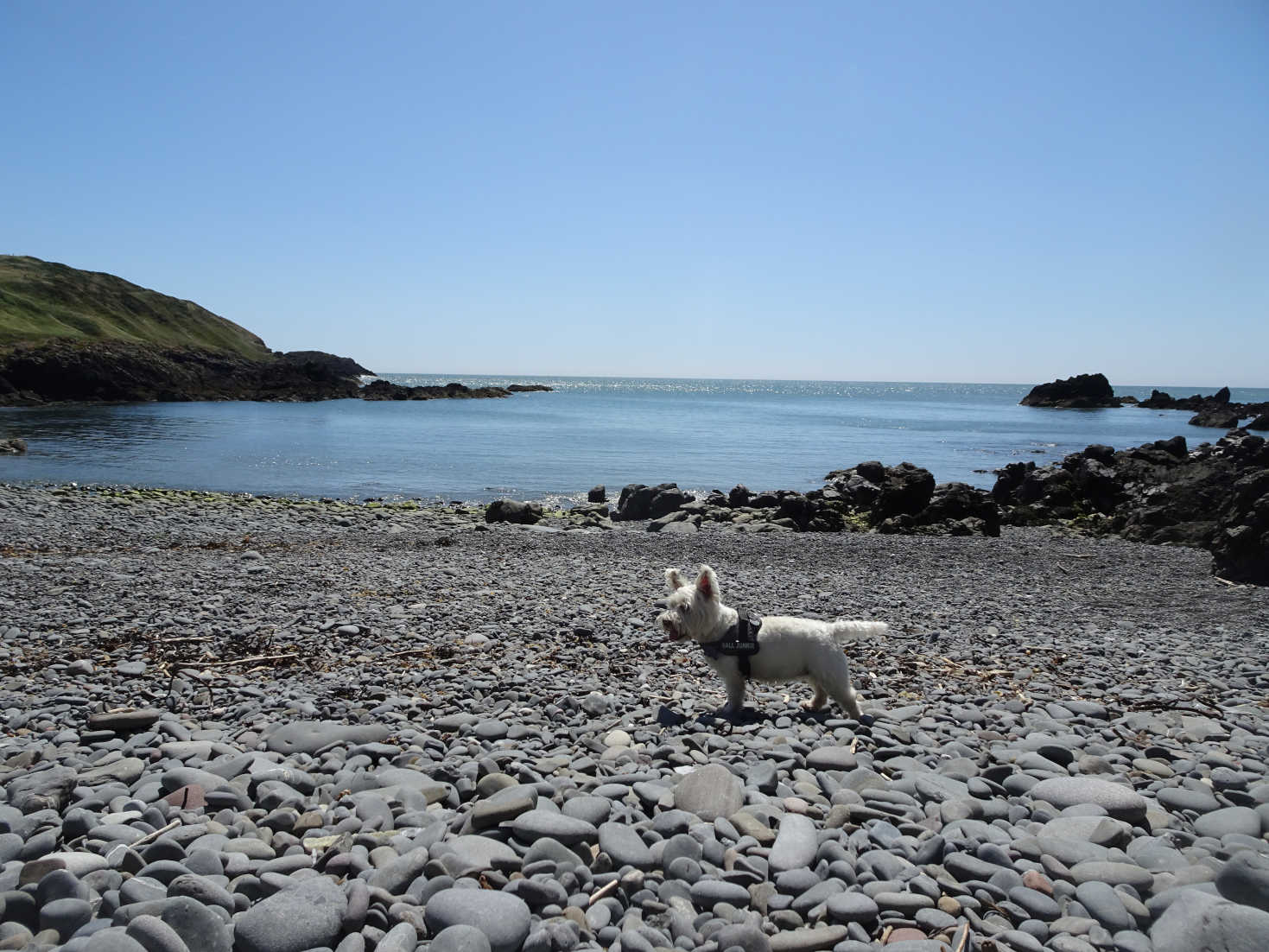 It got hotter and hotter, I was panting in the heat, Mum got cool coat out and put it on me, clever Mum bringing cool coat. At the end of the bay were some steep steps, dad went first and I followed him. He was too slow I tied to get past him then it happened. Just as I was about to plank my paw his leg clipped me and I missed the step. Oh, oh, I started to tumble, I managed to turn round one step, two steps.. I couldn't stop! Luckily by the fifth step my front paw got grip and I managed to stop. That was close nearly a swished Poppys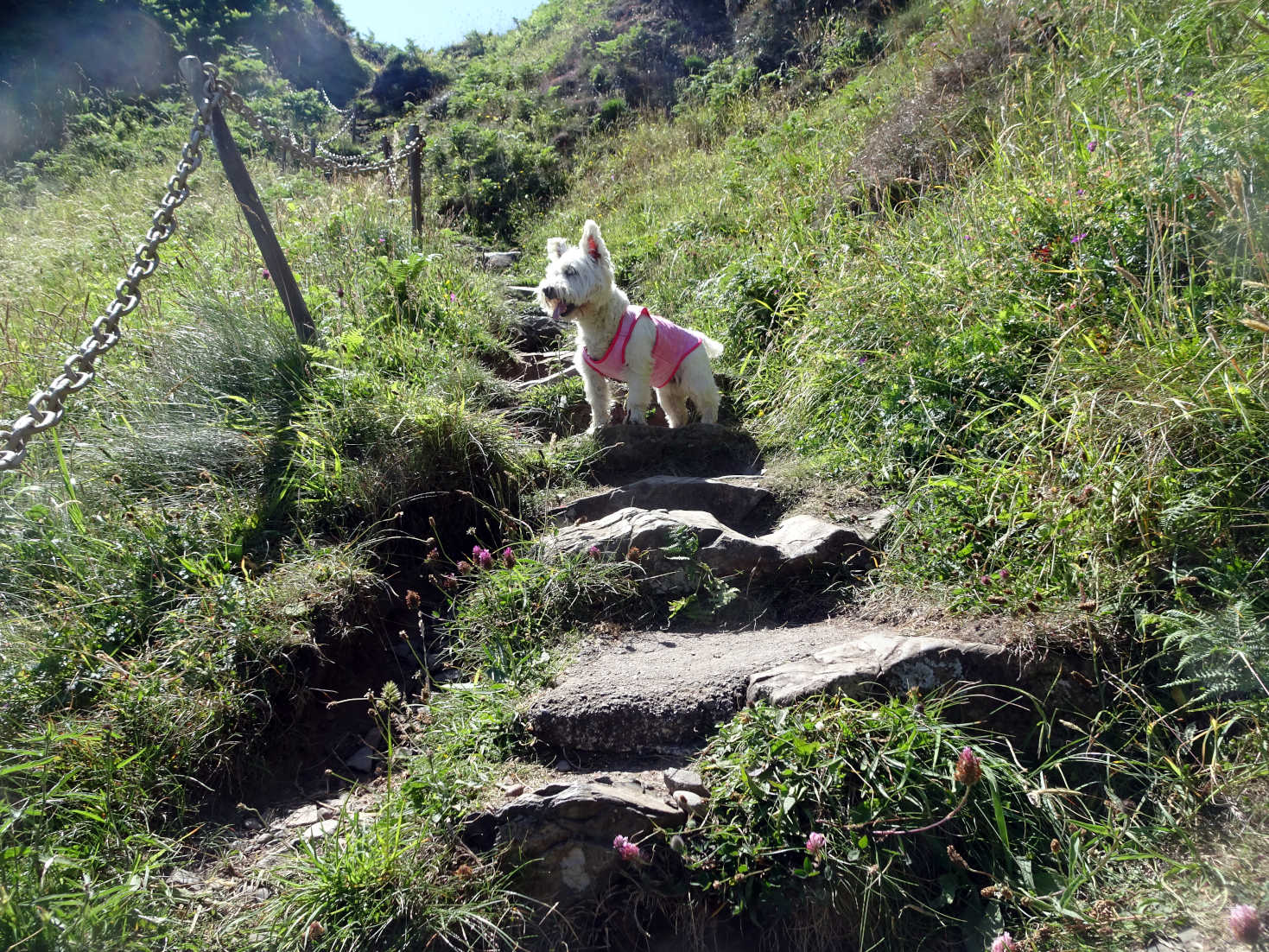 At the top all was forgotten, look dad we were a way down there!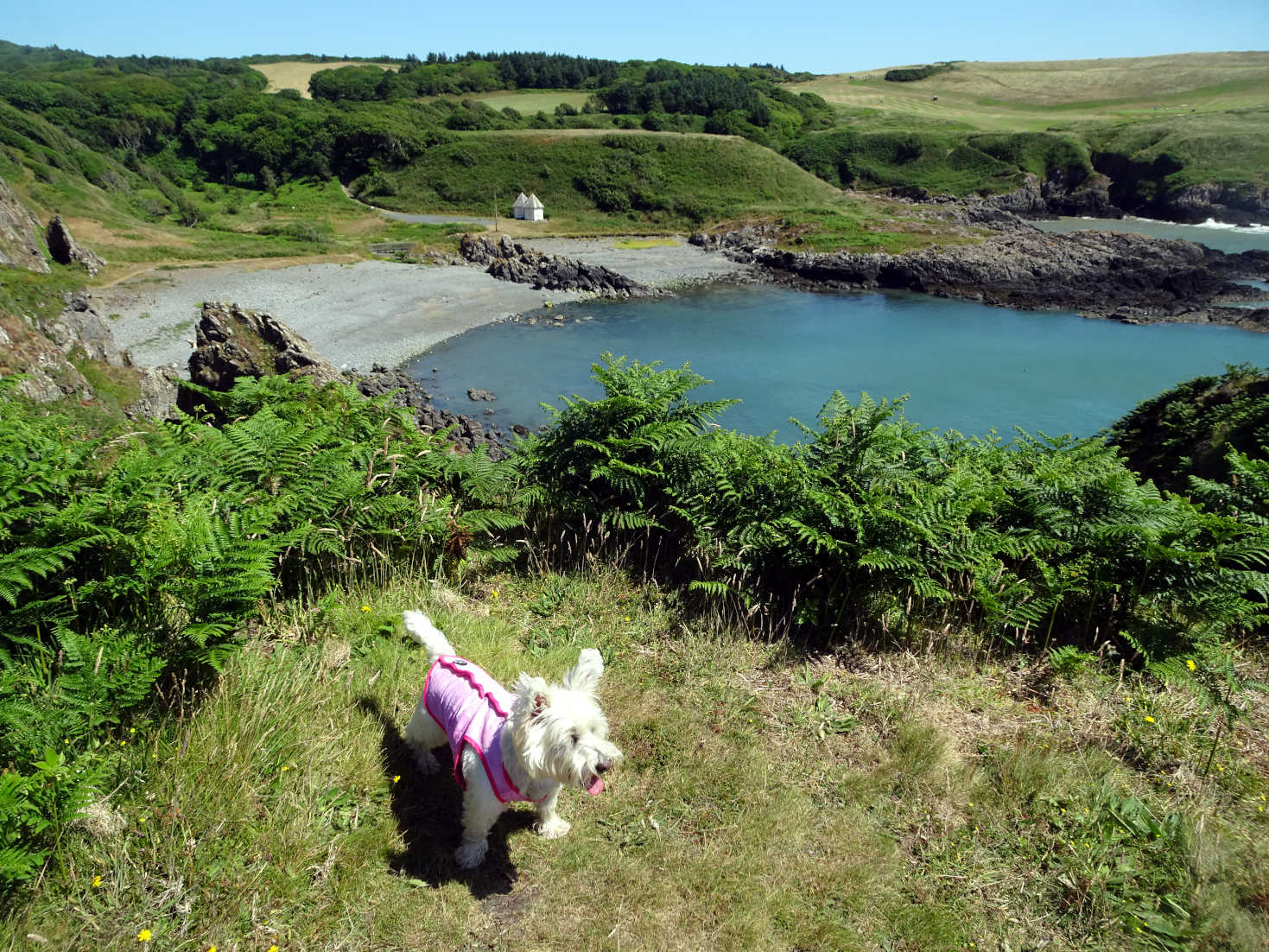 Where next? " Killantringan Lighthouse" said dad. Oh OK then. We walked and walked and walked. Dad it's too hot for all this walking. Mum agreed, Well you have seen one lighthouse you have seen them all, right?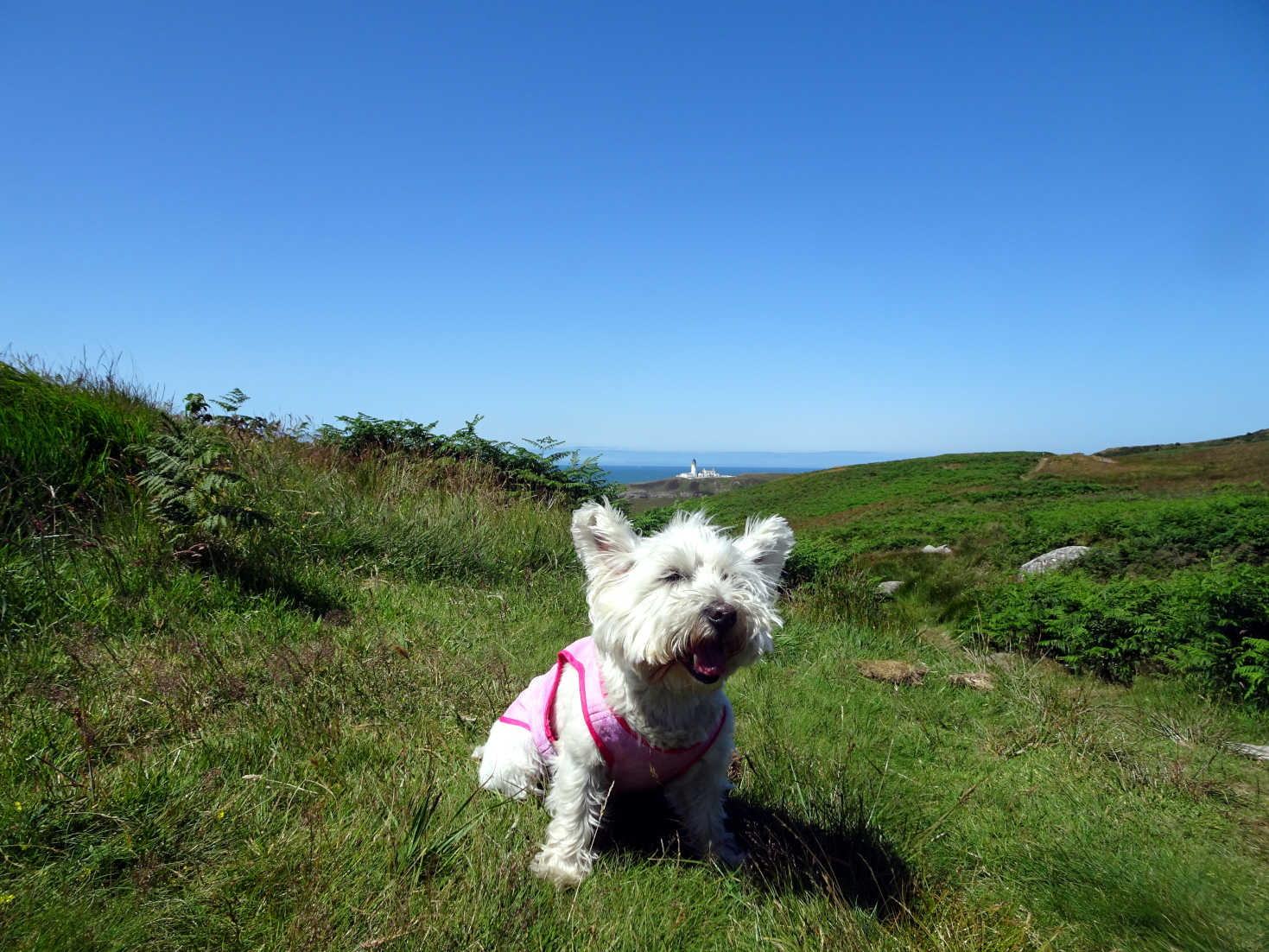 We headed back, being very careful on the steep steps, sealmonster was still there when we came into the bay. I went to investigate a building, what was this used for? What is a Coastal Interpretation Centre? Don't think its used anymore. Mmmmm odd.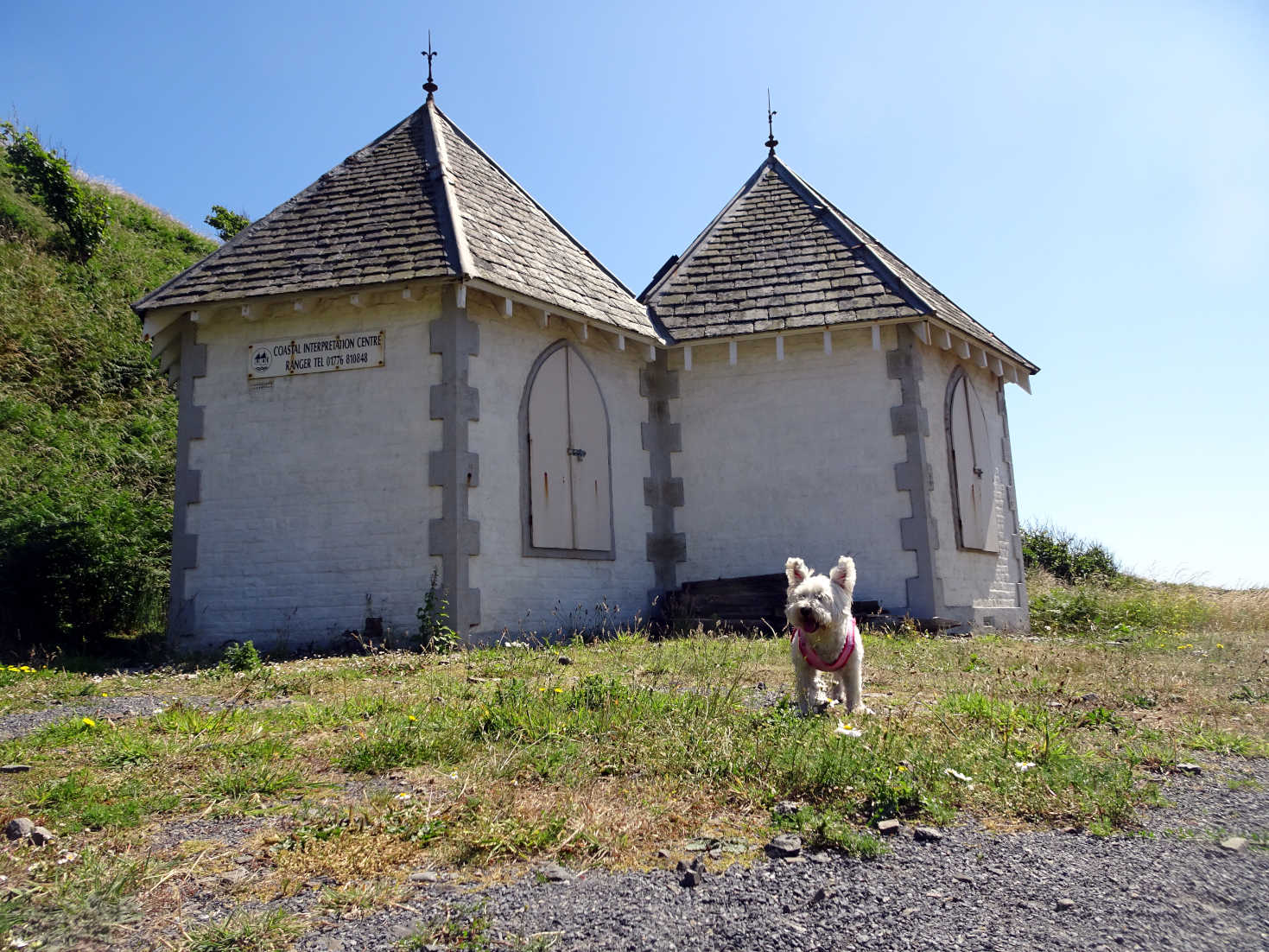 Back we went, the next bay was even busier than before and still they came. I was bushed by the time we got back to Portpatrick. Can we have a wee rest before we go down? Look how hot it looks.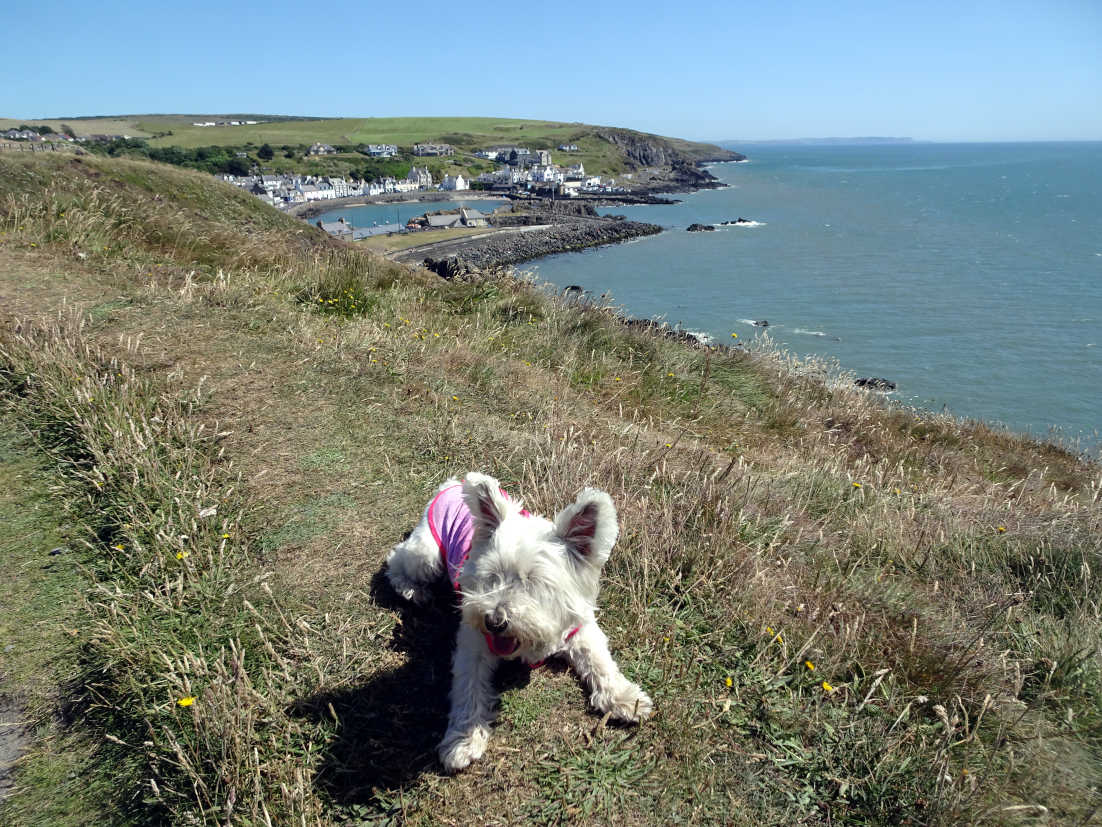 It was hot. Even in the port, no sea breeze to keep us cool.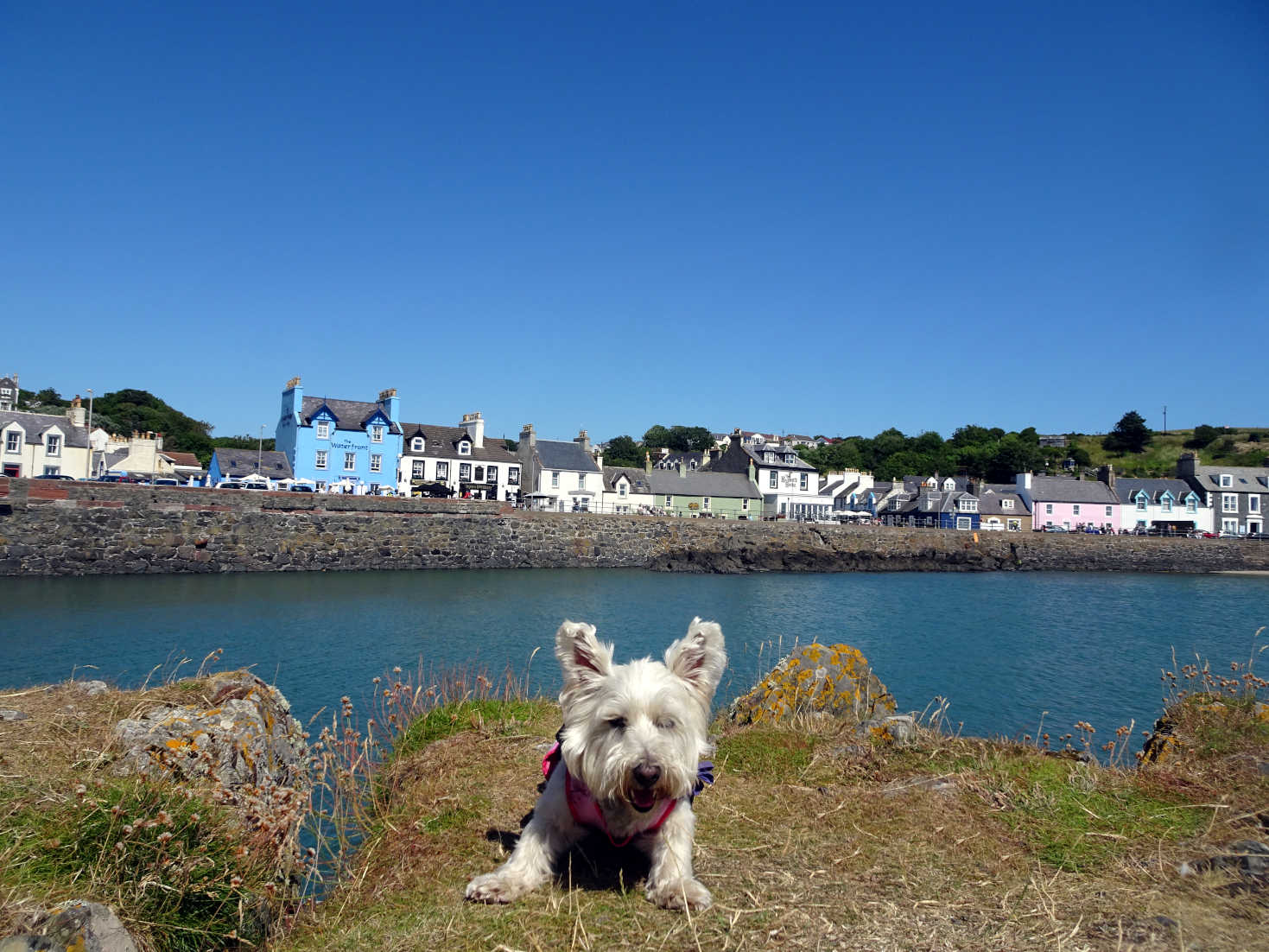 Just the big hill to go and snoozes, the hill was a killer I was totally bushed when we got back to camp. So bushed I didn't even go into Betsy, just found a bit of shade and flopped.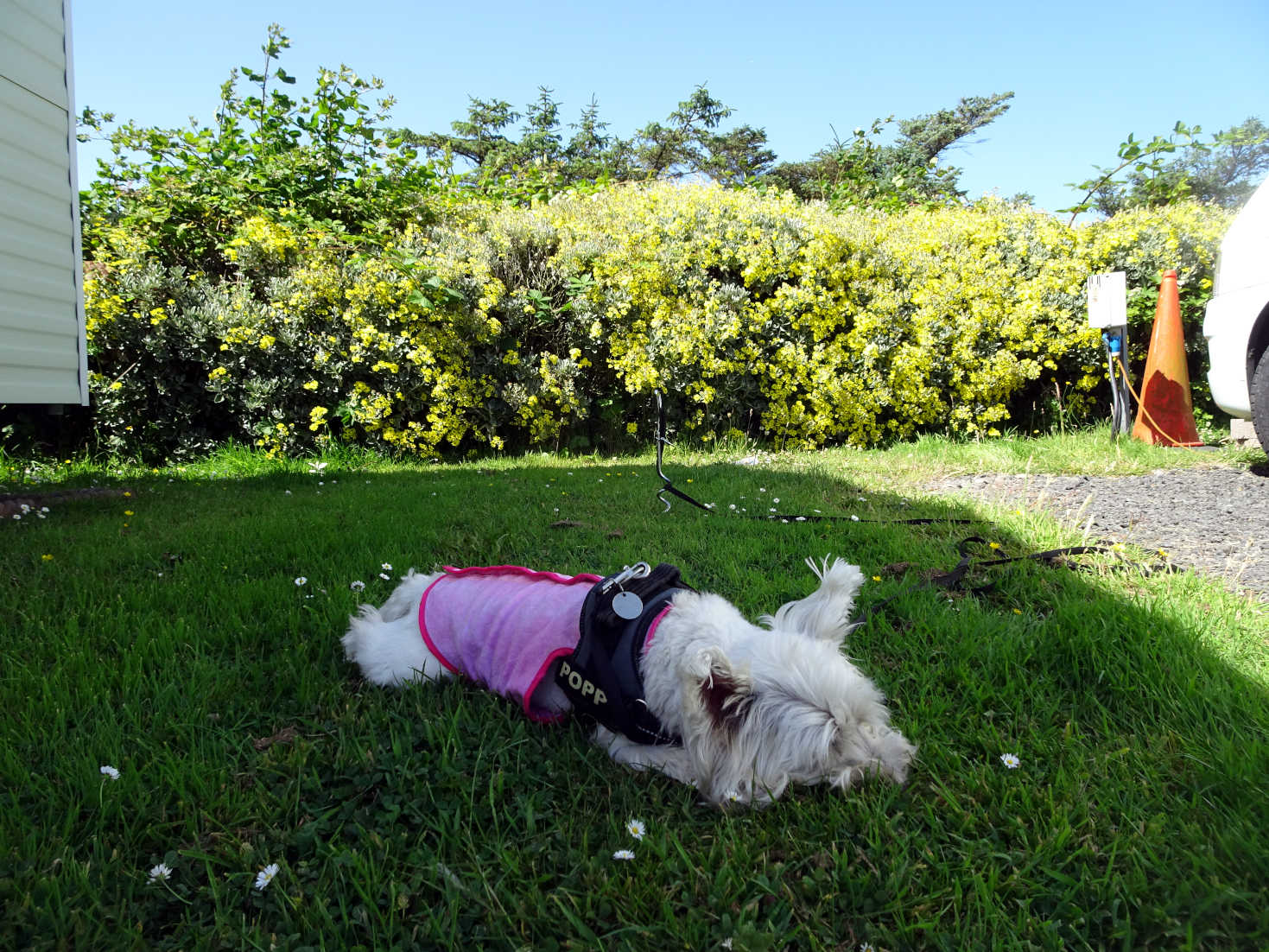 Rested up the hill beckoned again. Dinner at the Waterfront Hotel. Nice scampi for dinner. It was cooler but still the thought of the hill before bed, grrrrrrrrrrrrr.