Three Cliffs and Pobble Beach
A new day for new adventures and today its beaches and castles. After breaky we left the campsite and headed down through Penmaen to the coast. Its not as windy here as it is at the top eh mum? Are we going to that big beach?
We took the easy path down to the shore but how do we get there? There was a river between us and the beach. I plodded about, too deep for Poppys, then I found a way, look stones.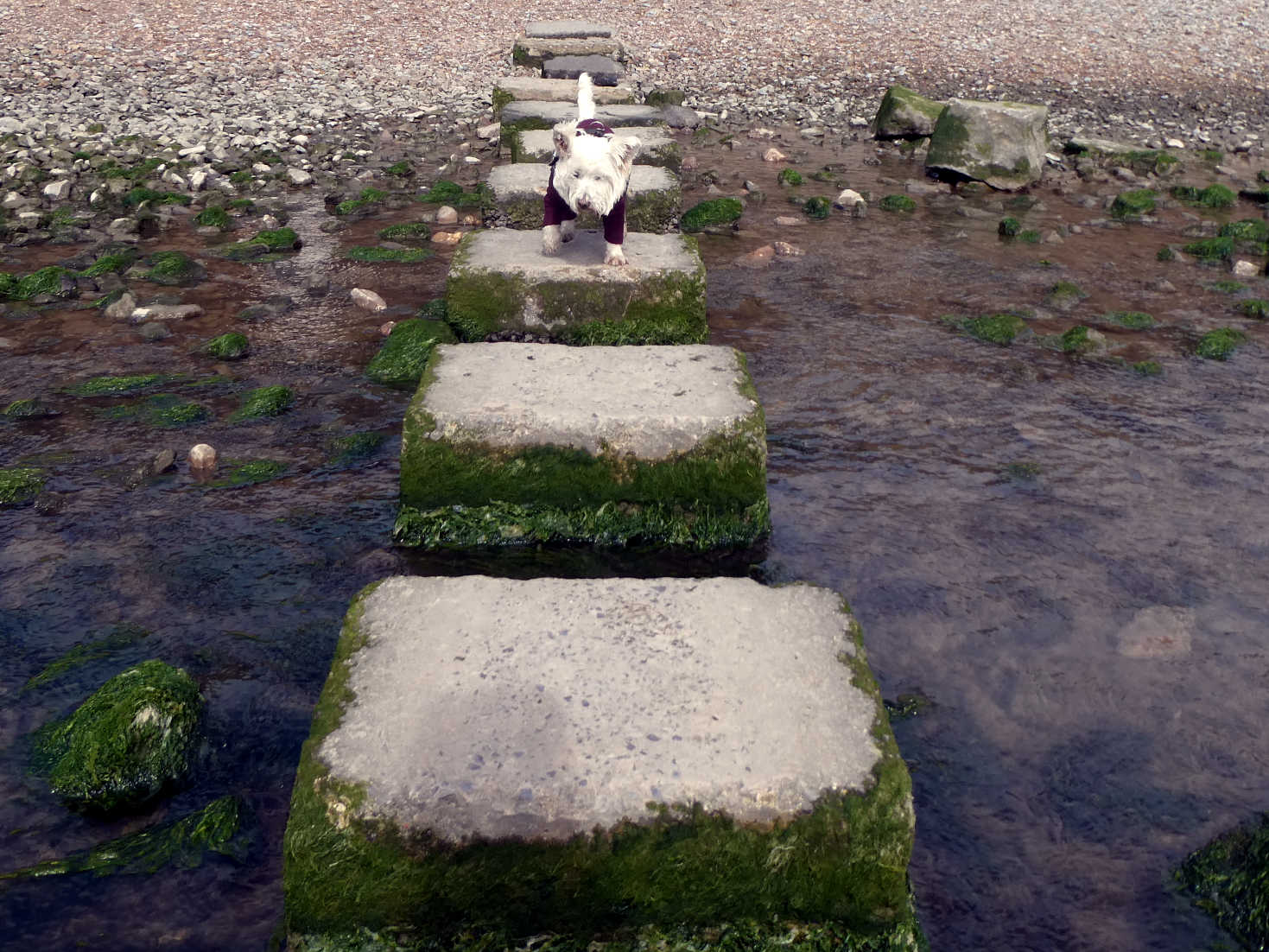 Once across only one thing to do with a beach like this BALL. Dad why is there a hole in the cliff?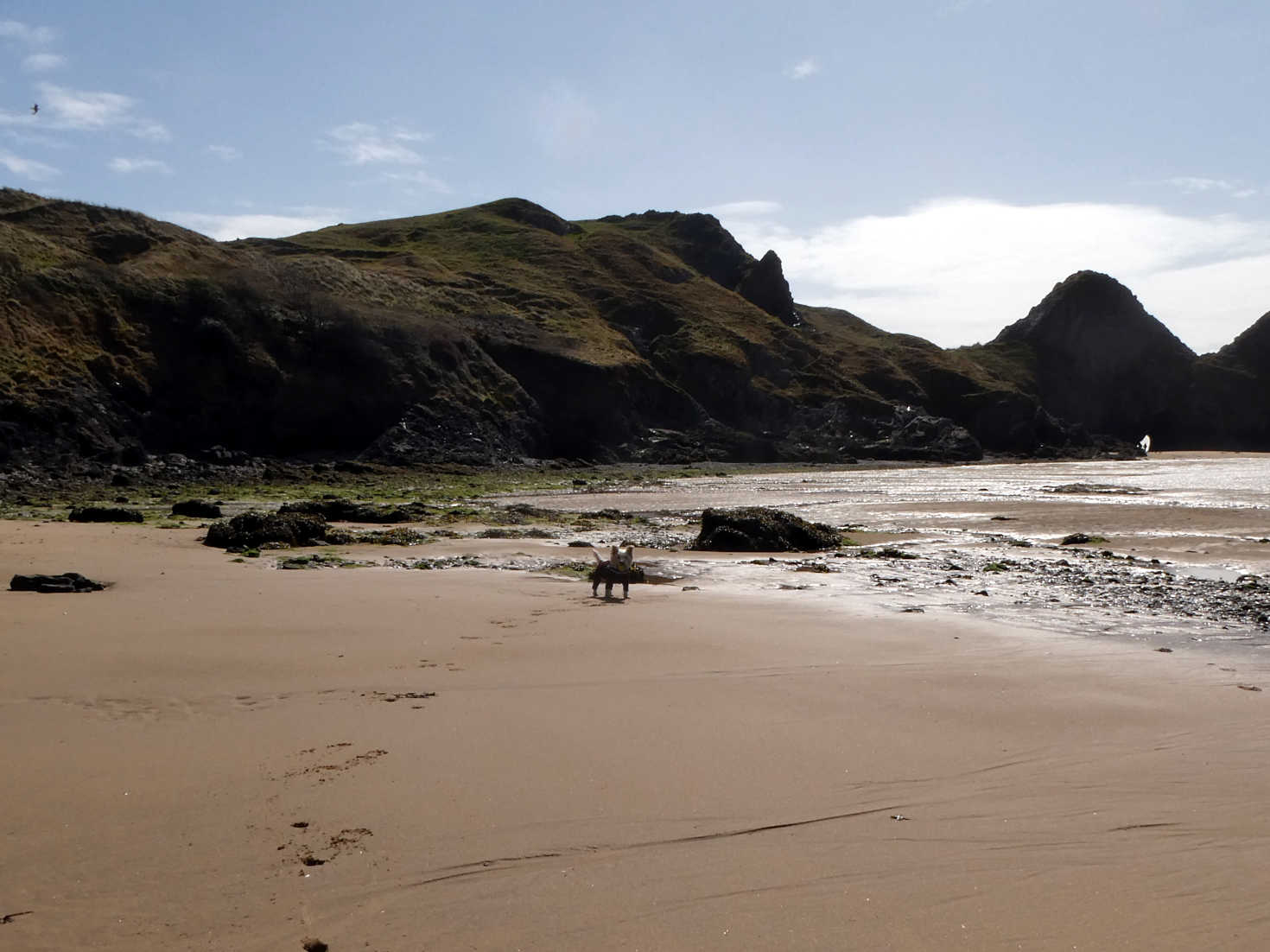 To get to the hole we had to clamber over some very slippy rocks, so slippy even my four paw drive struggle and lost a paw a few times. Good job I have four.
When we got to the hole it was very windy to get through. Mr wind was blowing my earsees flat.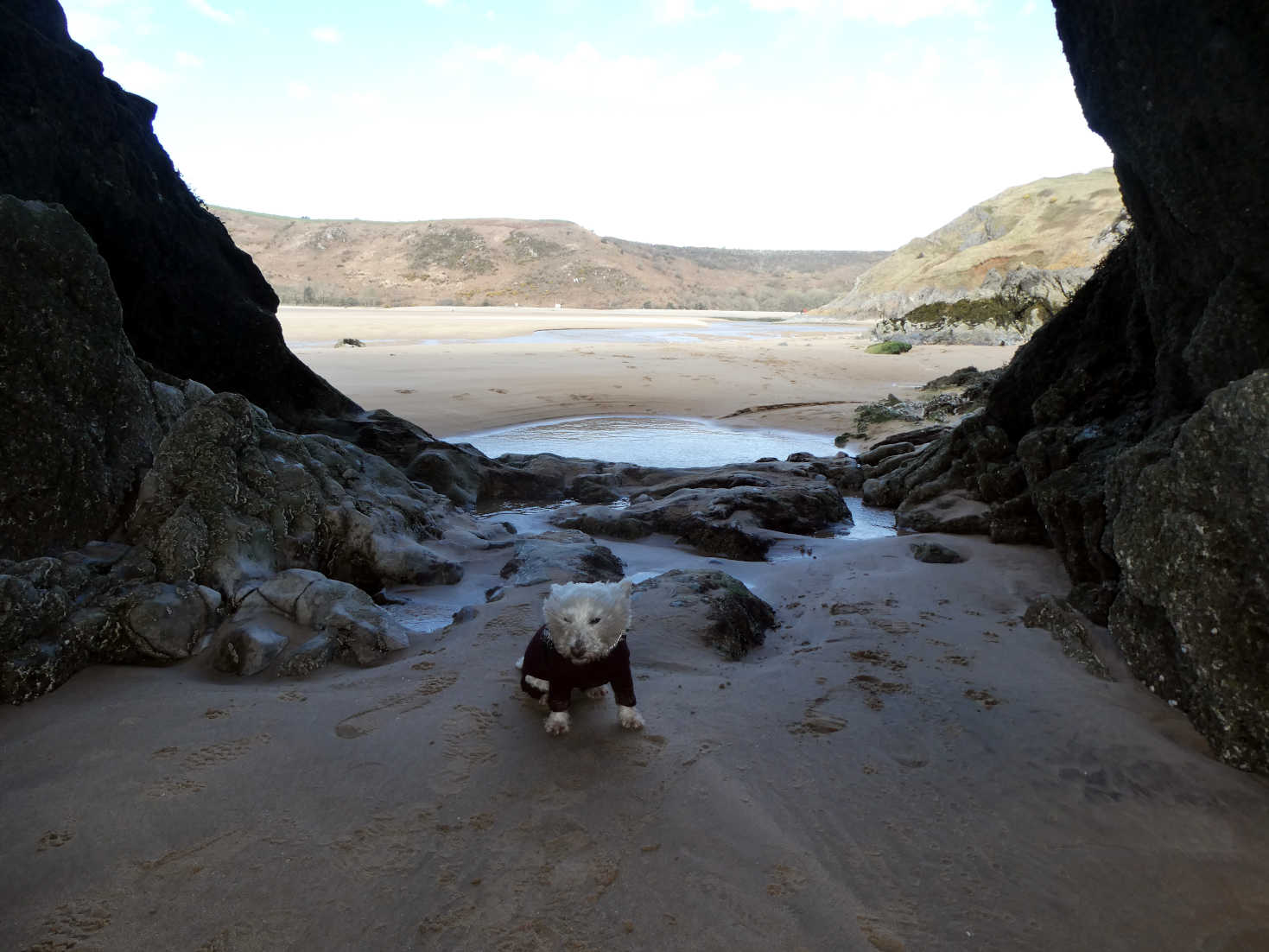 Once we got through there was a hole new other beach. "This is Pobbles Beach Poppy" said mum. I don't know who Pobbles is but its Poppys Beach today!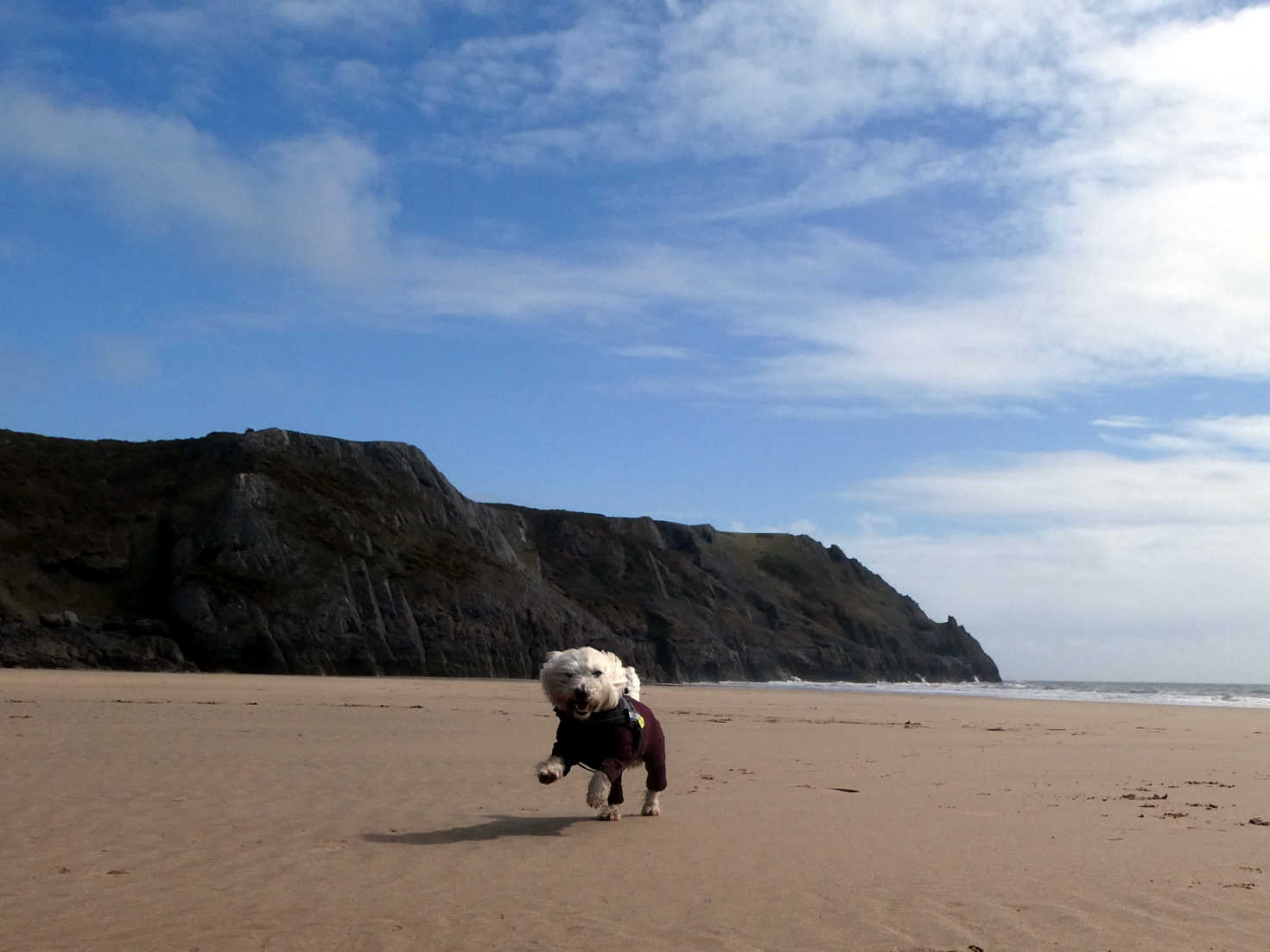 After a good game of ball I noticed the sea had gone out enough to get to the other beach without going through the hole in the cliff. When we got there the beach had got bigger!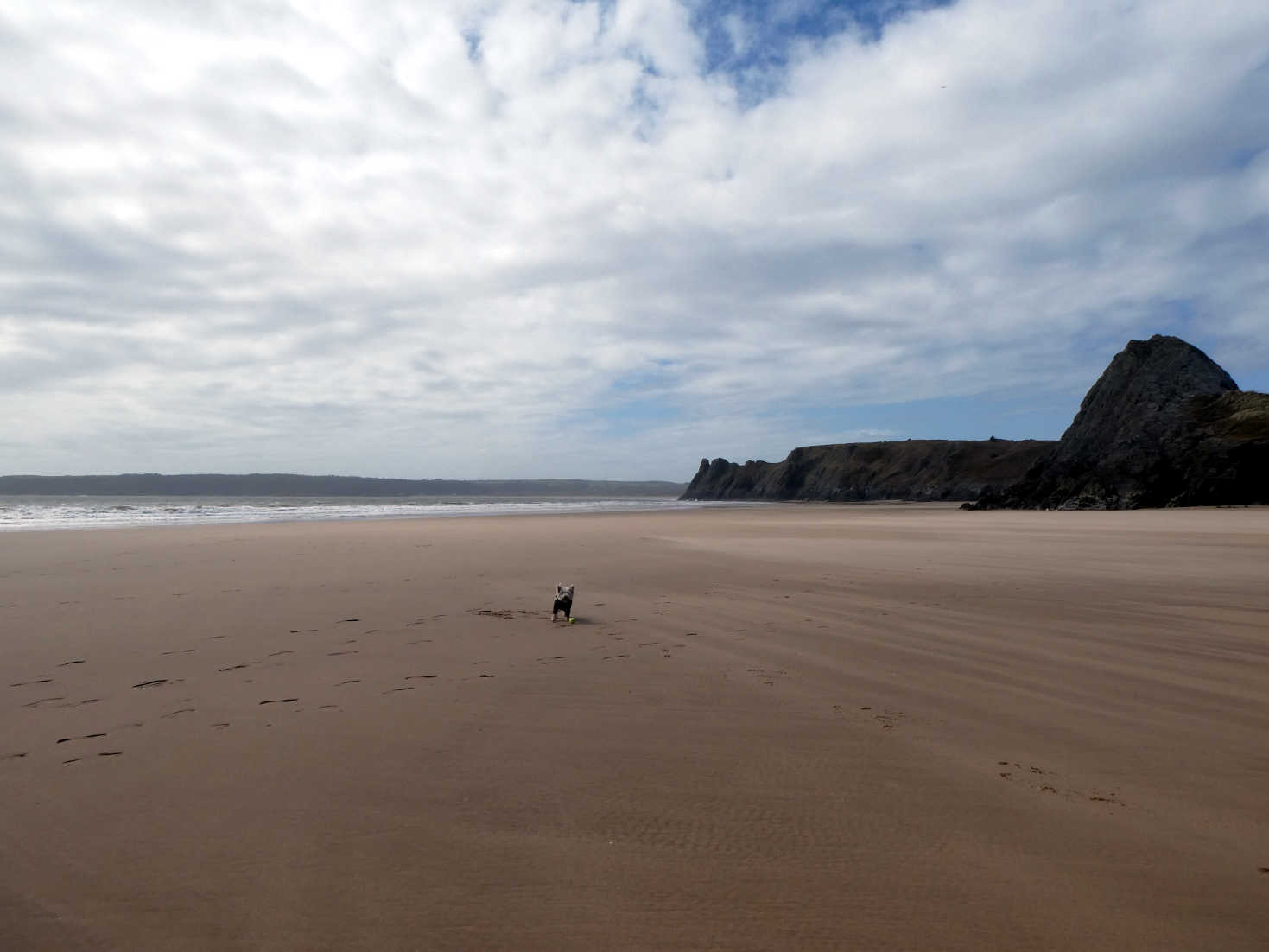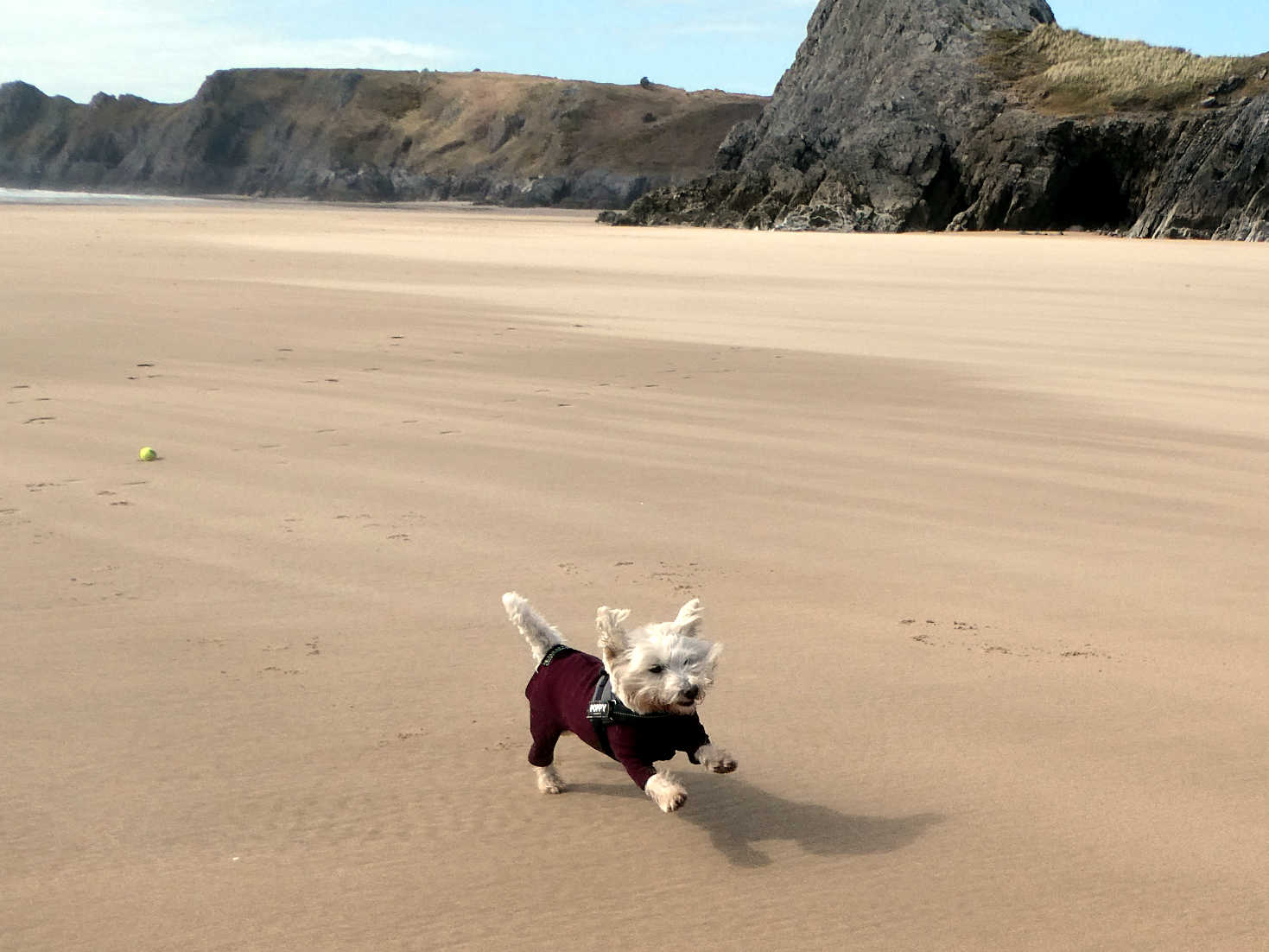 I went for a plod next to the shore, Mr Sun suddenly went into hiding. Where did Mr Sun go Mum? Mum decided we should go on and when we got to the sand dunes Mr Sun came out to play again.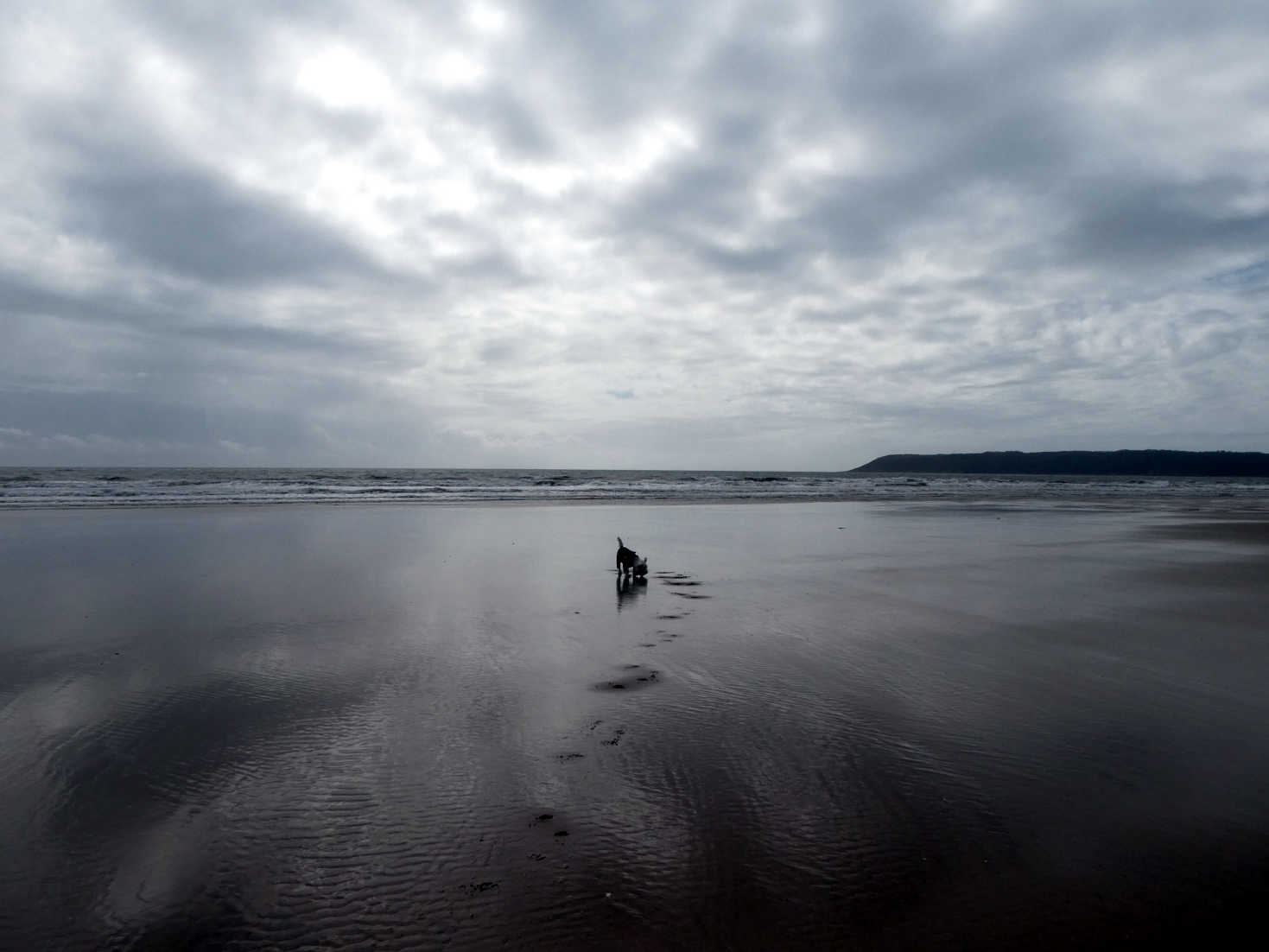 Where are we going next? "We are going to a castle poppy" said Mum. Mmmm Wales sure has a lot of castles, oh OK then which way?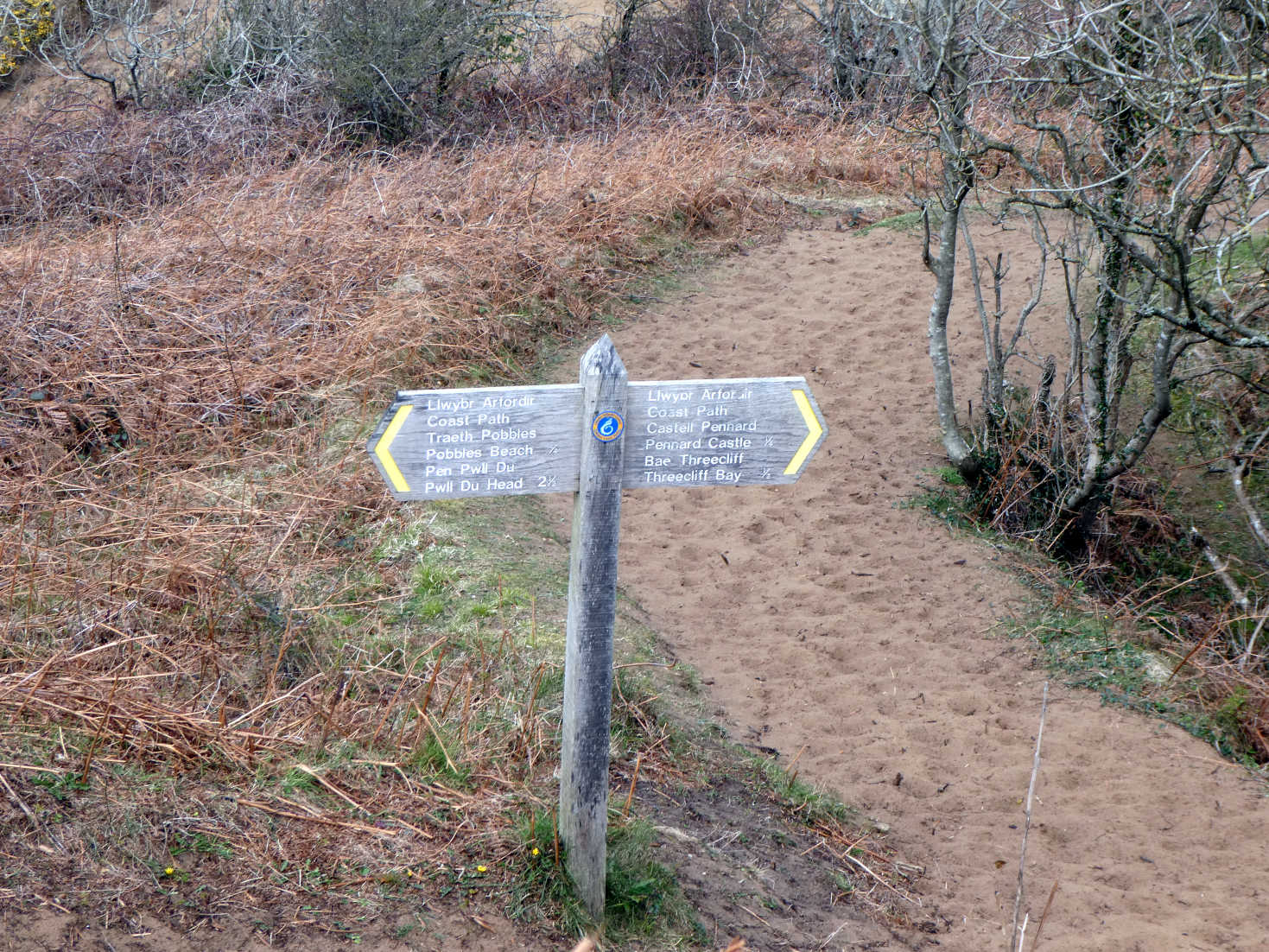 Up and up the hill we went, mum had to go really slowly and had to stop lots because she was still not well.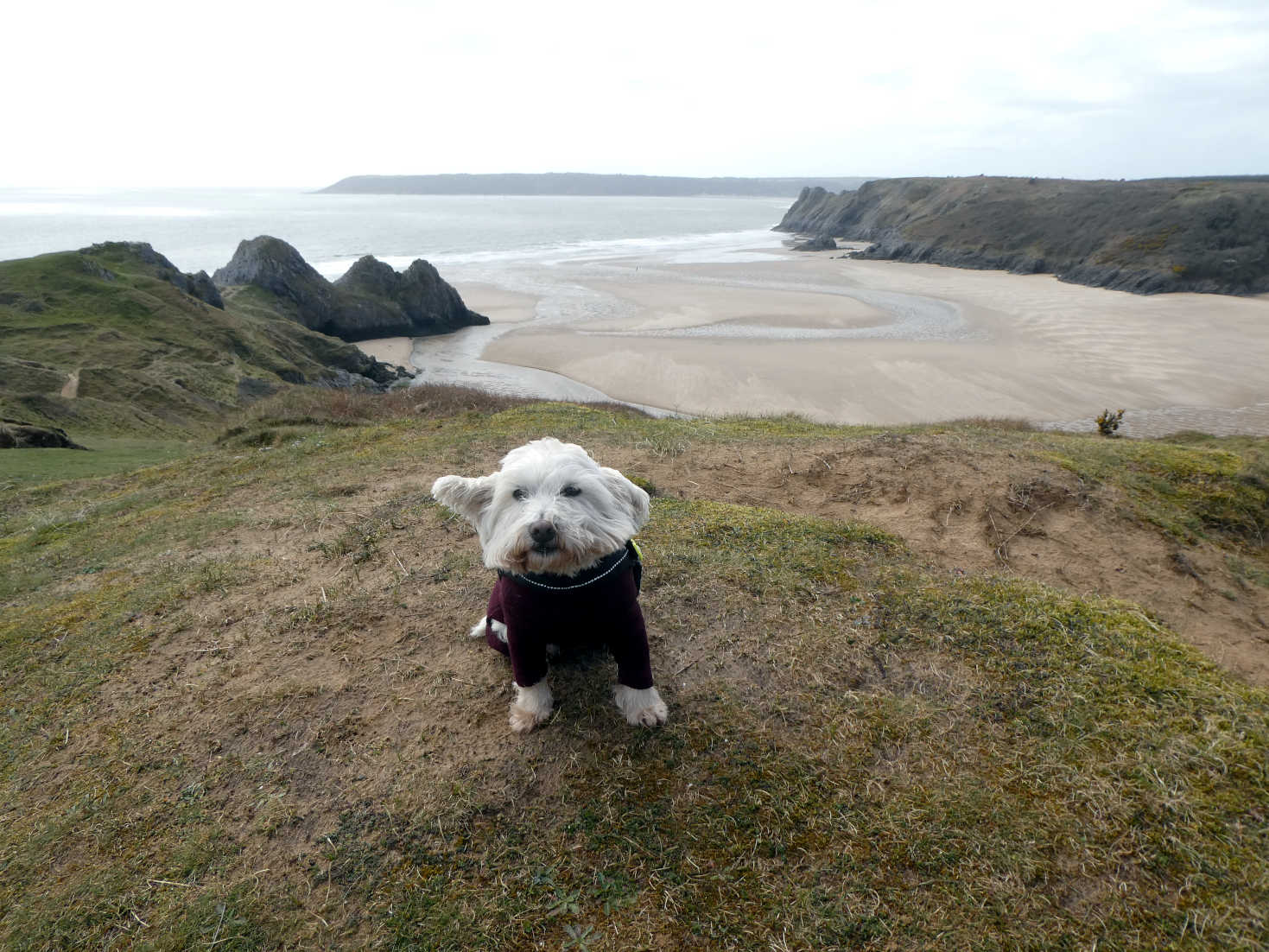 A little further we had to stop again, this time a little longer, poor Mum.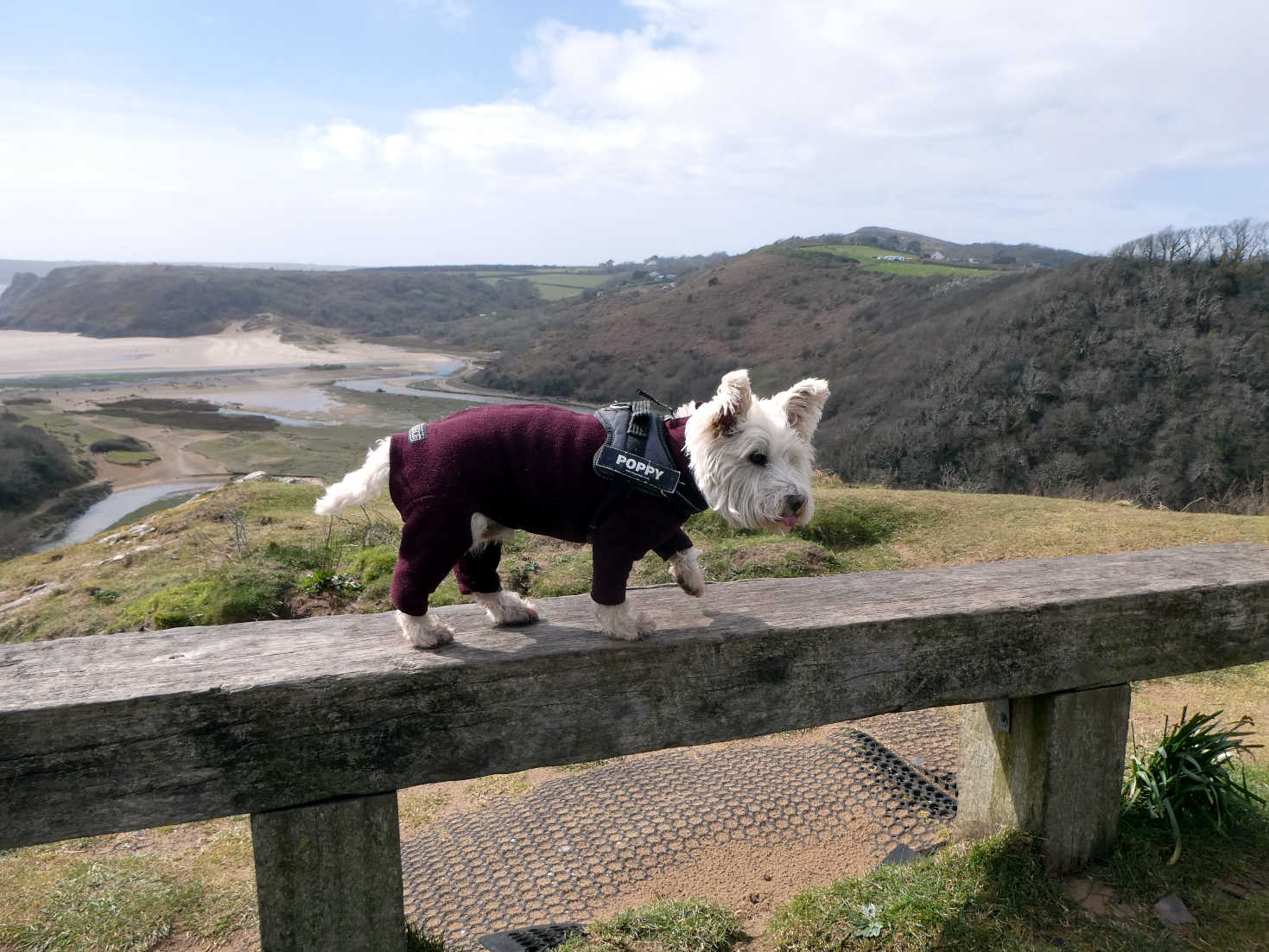 As we reached the brow I saw the castle! Mum, Dad, hurry up a castle all to ourselves!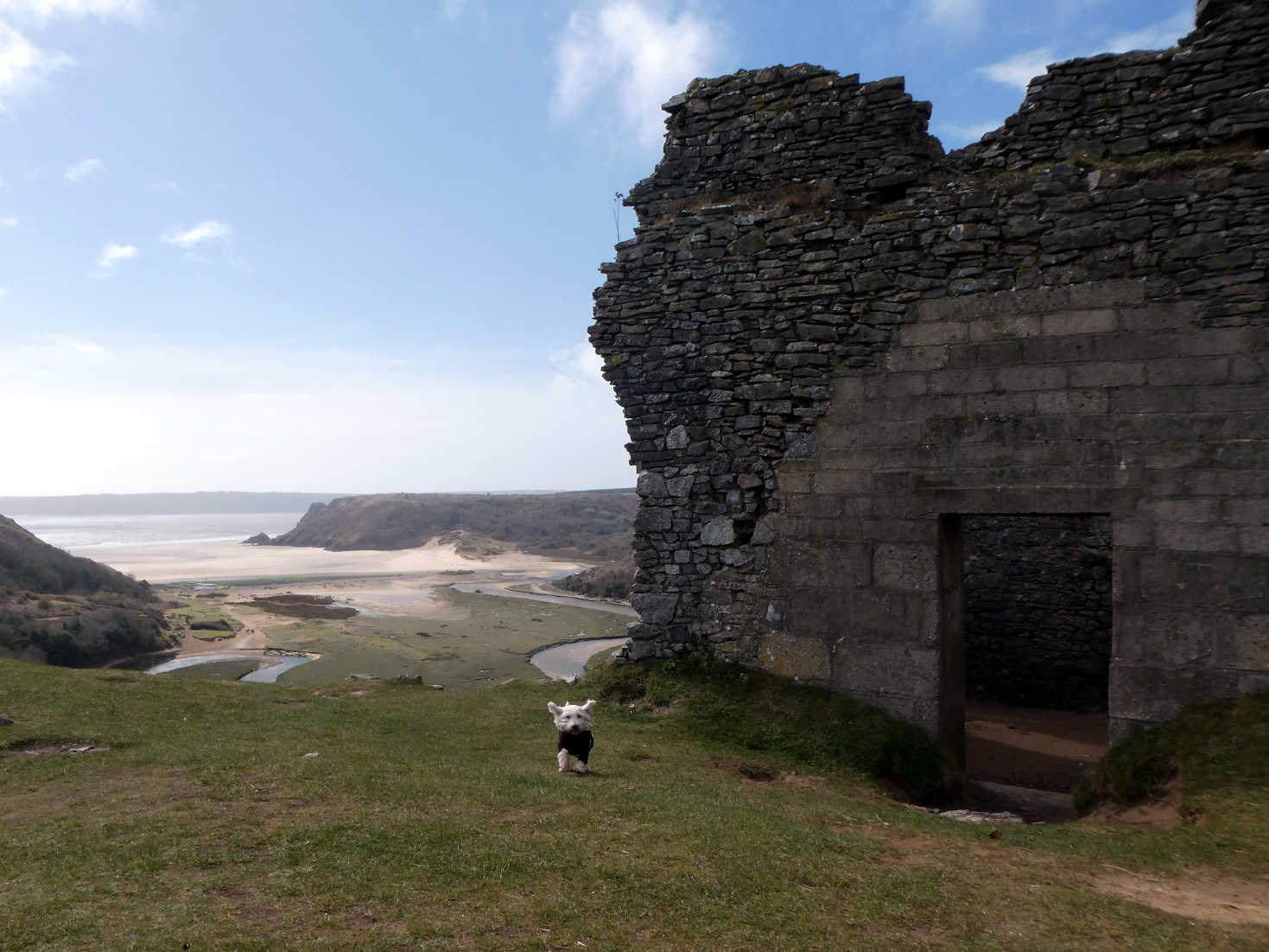 What castle is this Dad? "This is called Pennard Castle Poppysocks" he said. Poppys likes Pennard Castles. "It needs a bit of work dad" I said while looking at a big crack in the wall, "long way down there". Dad shouted "No Poppy, come here now!" I wasn't going to jump.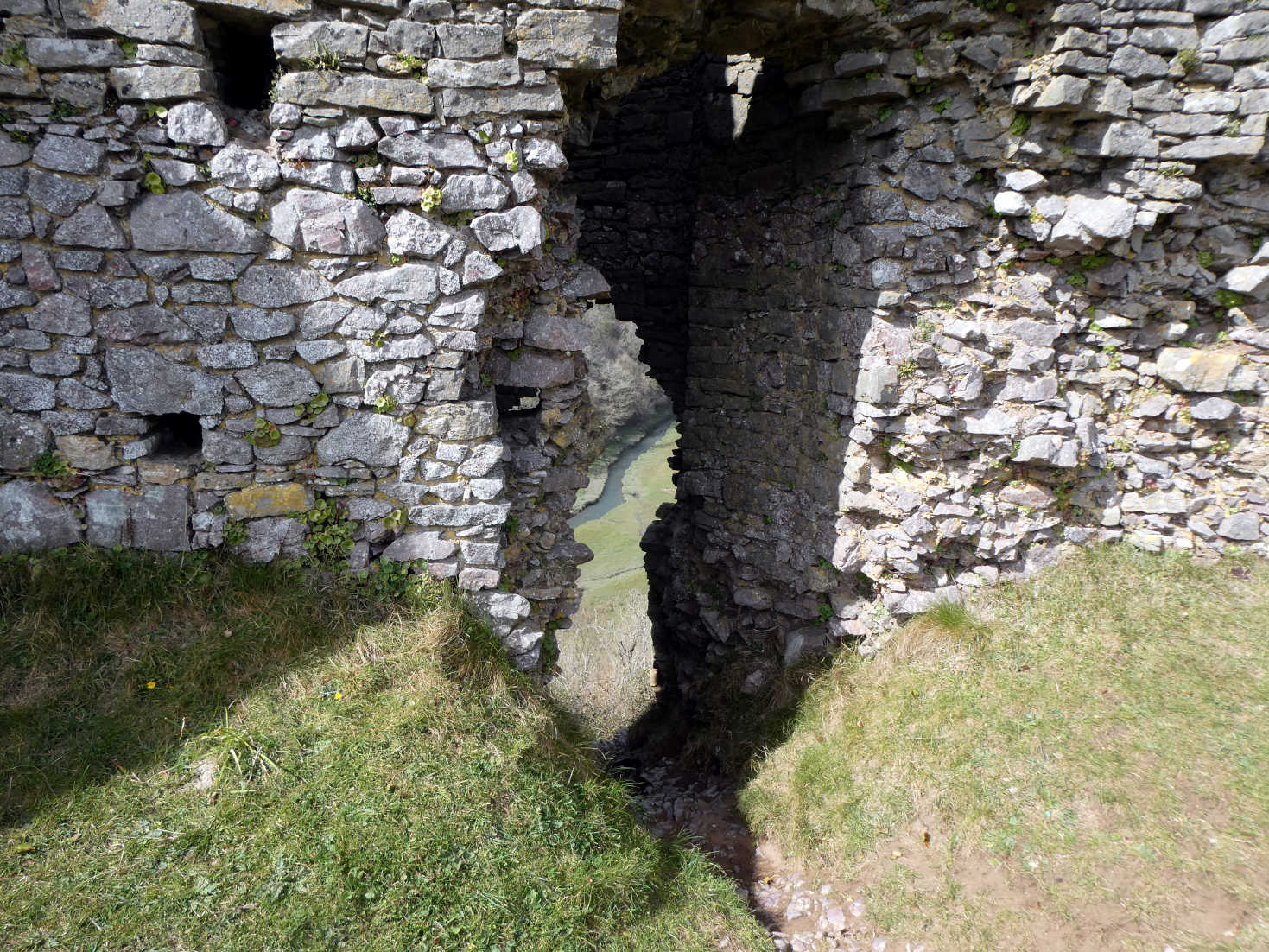 Other peoplesees came into the castle, time for us to go. We left the castle to go to a hamlet called Parkmill where mum wanted to buy some food. Getting there was not as easy as it should have been. Dad talked to a peoplesee on a bench and he told him how to get there. We went along the side of the golf course then down through some woods till we came to a bridge. Well I was over it in a shot. Dad caught me and put leash on me.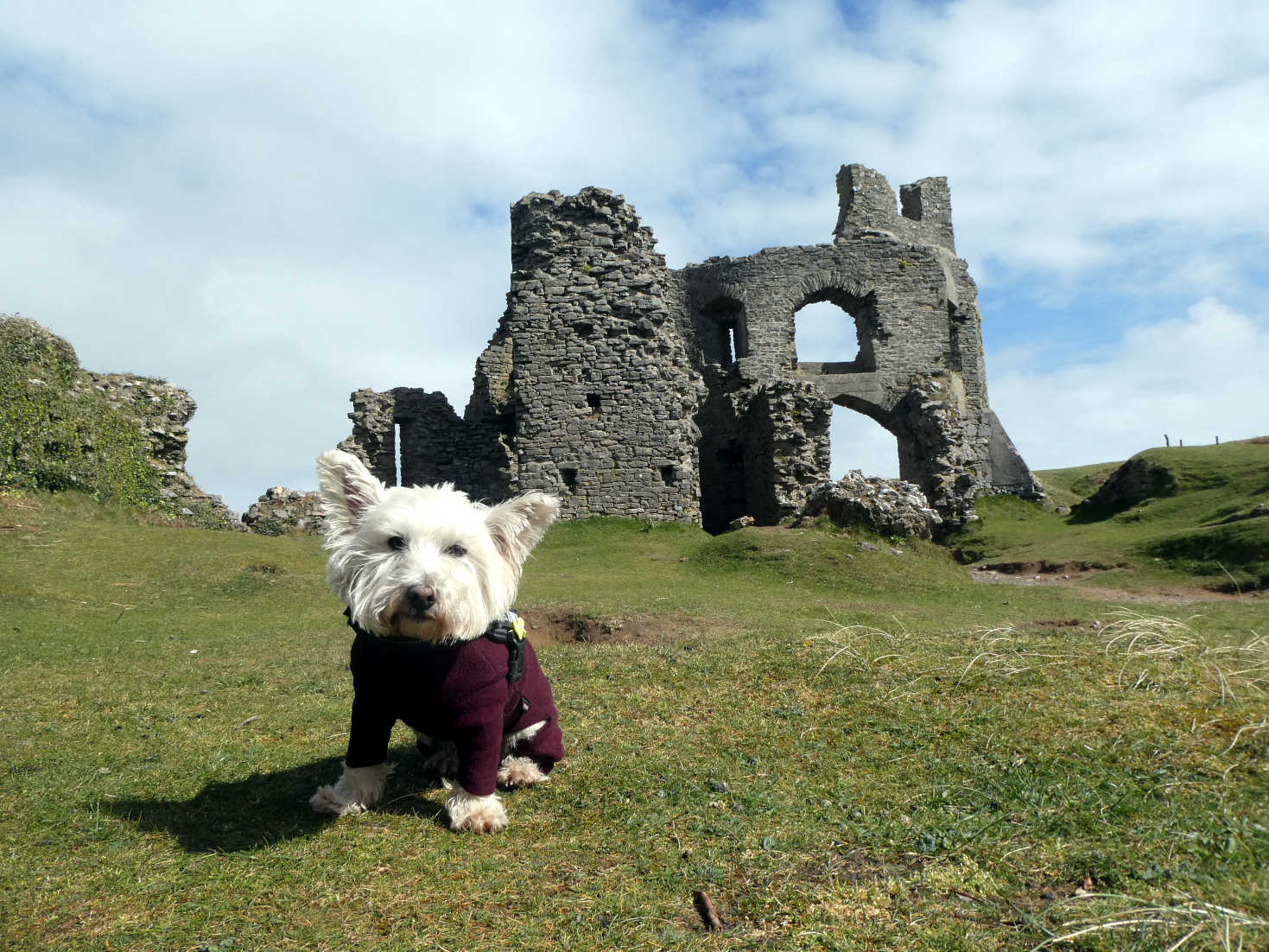 It wasn't hard I liked the shop. Poppys were allowed in it. The peoplesee in the shop use to be the mum of one of my cousins, she was nice and gave me lots of pets. Mum bought some Posh Gower Coffee and we sat on the bench outside the shop for a nice picnic in the sun.
Picnic over it was time to get back to Betsy. We crossed the road and found a path that took us through the woods and up into the fields behind Betsy. Mr Wind had come out to play at the camp and a lot of peoplesees moved to the lower camp. Later hailstones fell from the sky, turned the grass white and made a terrible noise as they crashed into Betsy. Don't worry Poppy, Betsy will keep us safe and warm" said Mum. I hope they go away before my night time walk.