Small City and no Pasties
It was a grey day when we broke camp and hit the road. Betsy was soon winging here way through the countryside, she even got to stretch her legs on some bigger roads. After a nap on mum she pulled into a funny wee carpark that she had to cross a bridge to get to. Where are we Mum? "St David's Poppy, it's the smallest city in Britain" she said. Mmmm so shouldn't take too long to explore then. I looked back to Betsy as we were leaving, Dad Betsy was lucky there, she just missed a big tree! Over the bridge down a lane we were in a odd place. It looked ruined but only half ruined. When are they fixing that bit dad?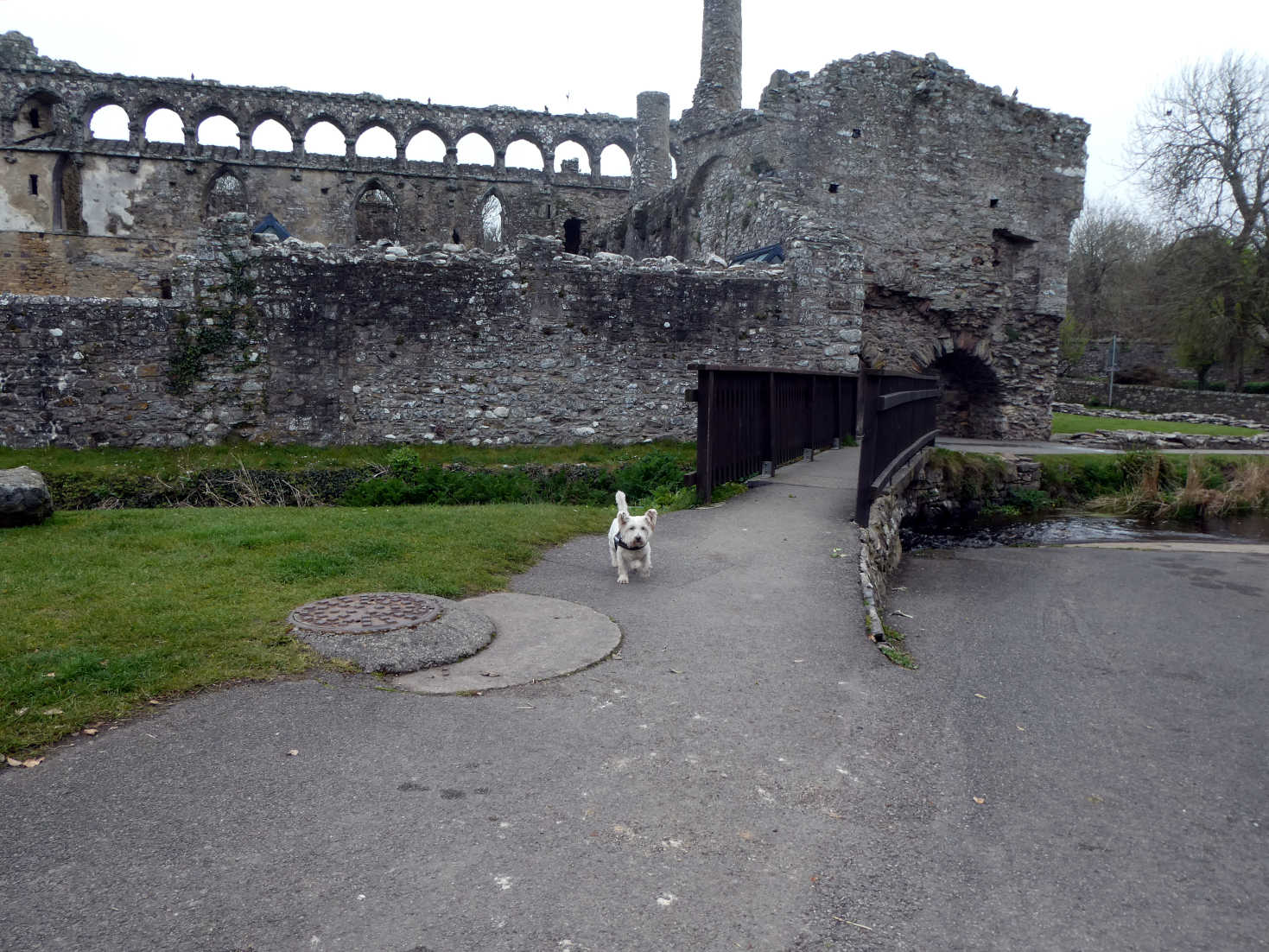 I explored further, I could see a road going into the river and coming out the other side. I bet Betsy wouldn't want to go through that.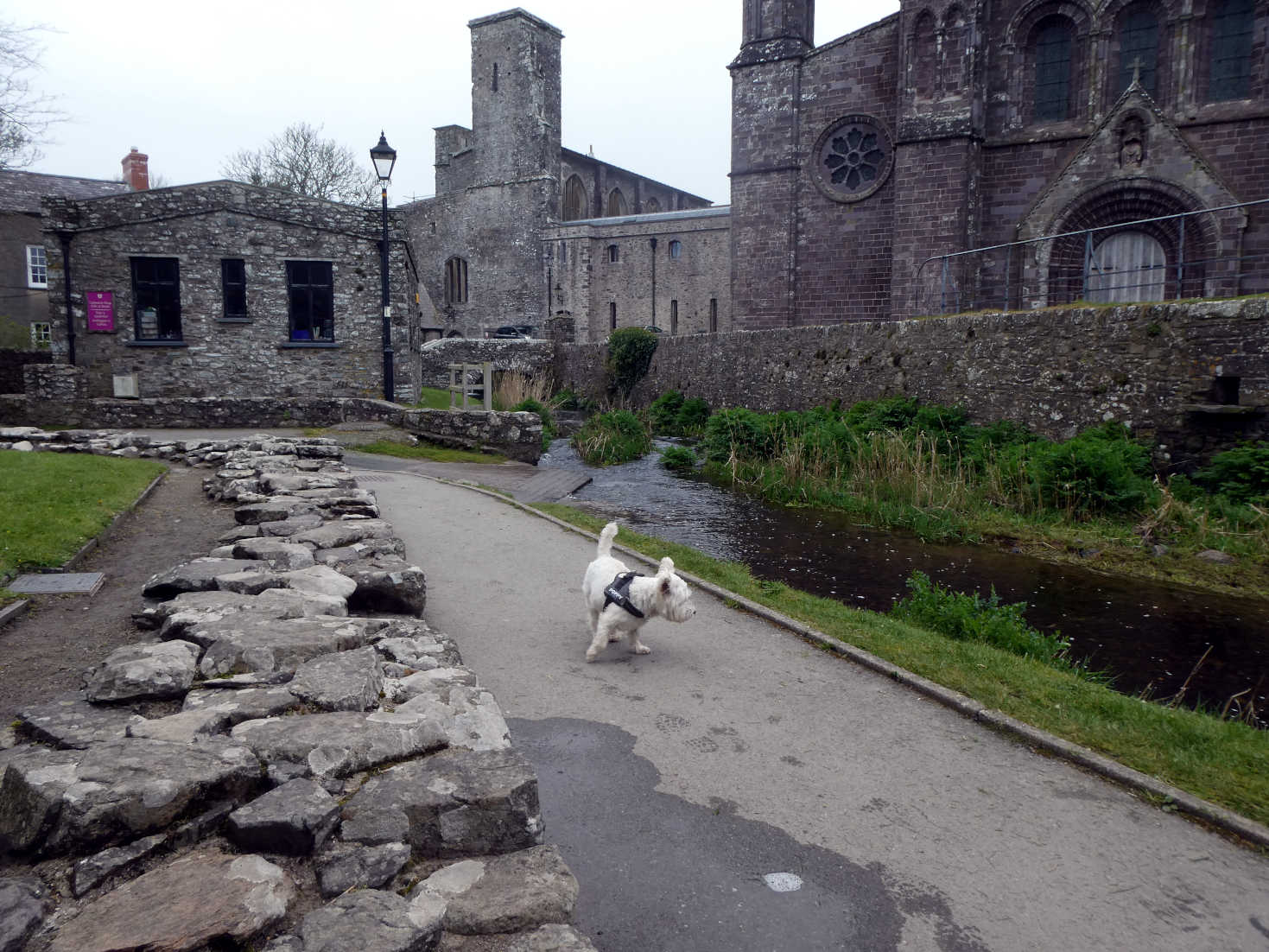 St David's had lots of nice smells, I followed one all the way down to the river and lost it. Well since I'm here I might as well have a nice drink.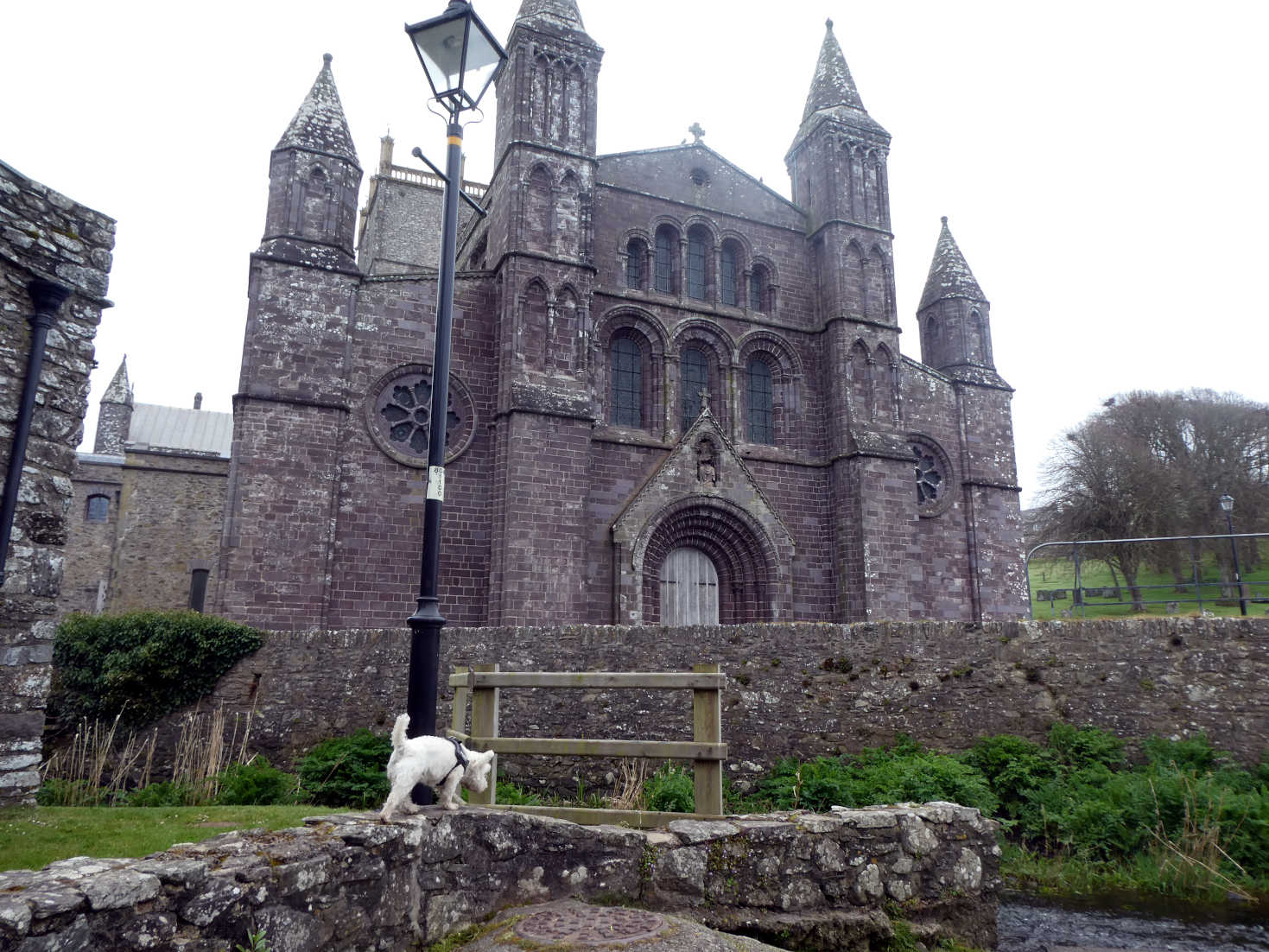 Where to next? Shall we go into the city? I bet this path takes us there. Hurry up Mum.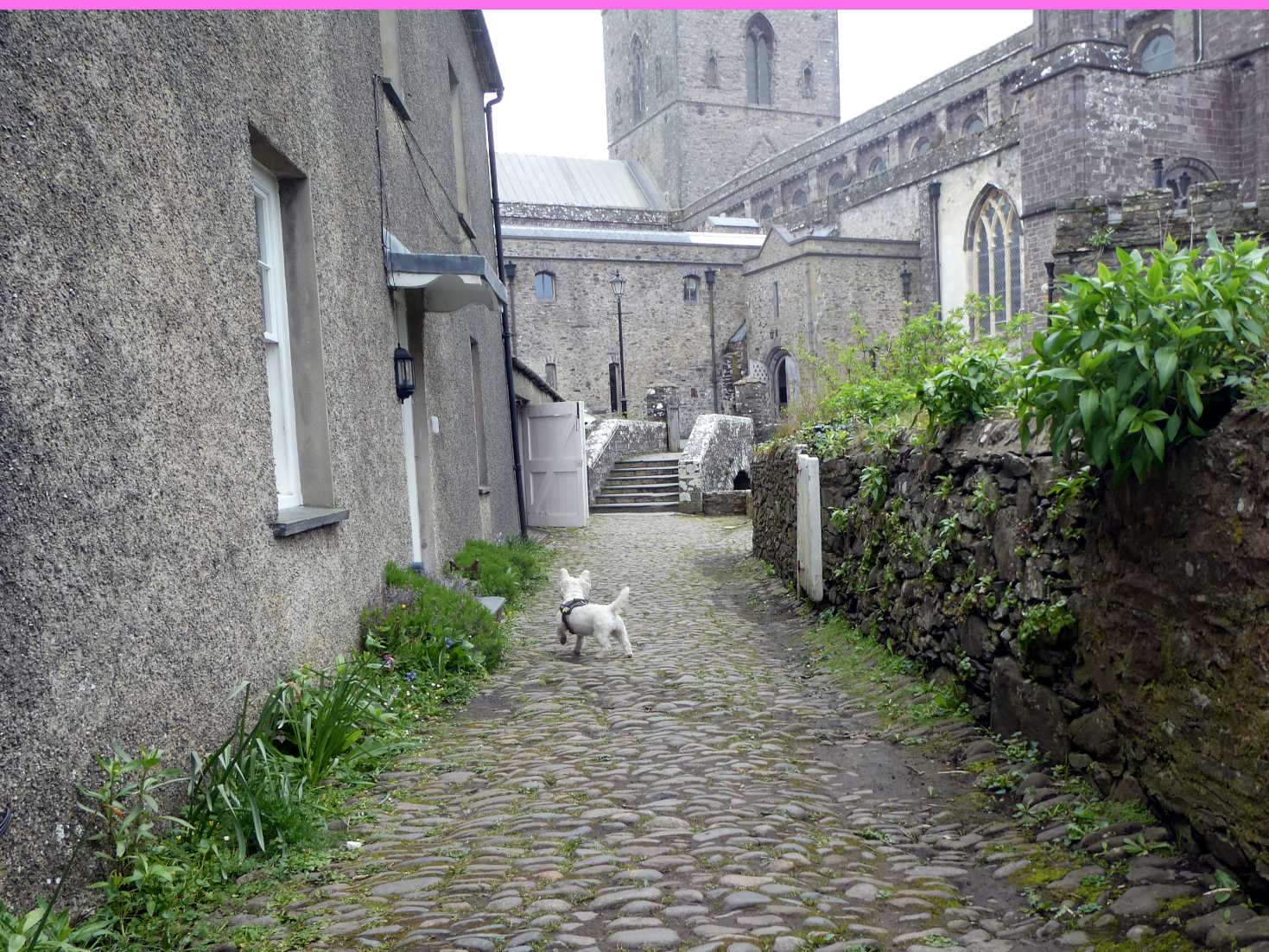 Mum and Dad took shots each of going into the big church before we headed up the steps. Normally we would play ball in a stone park, but there were too many peoplesees cutting grass so we had to give it a miss. Maybe on the way back?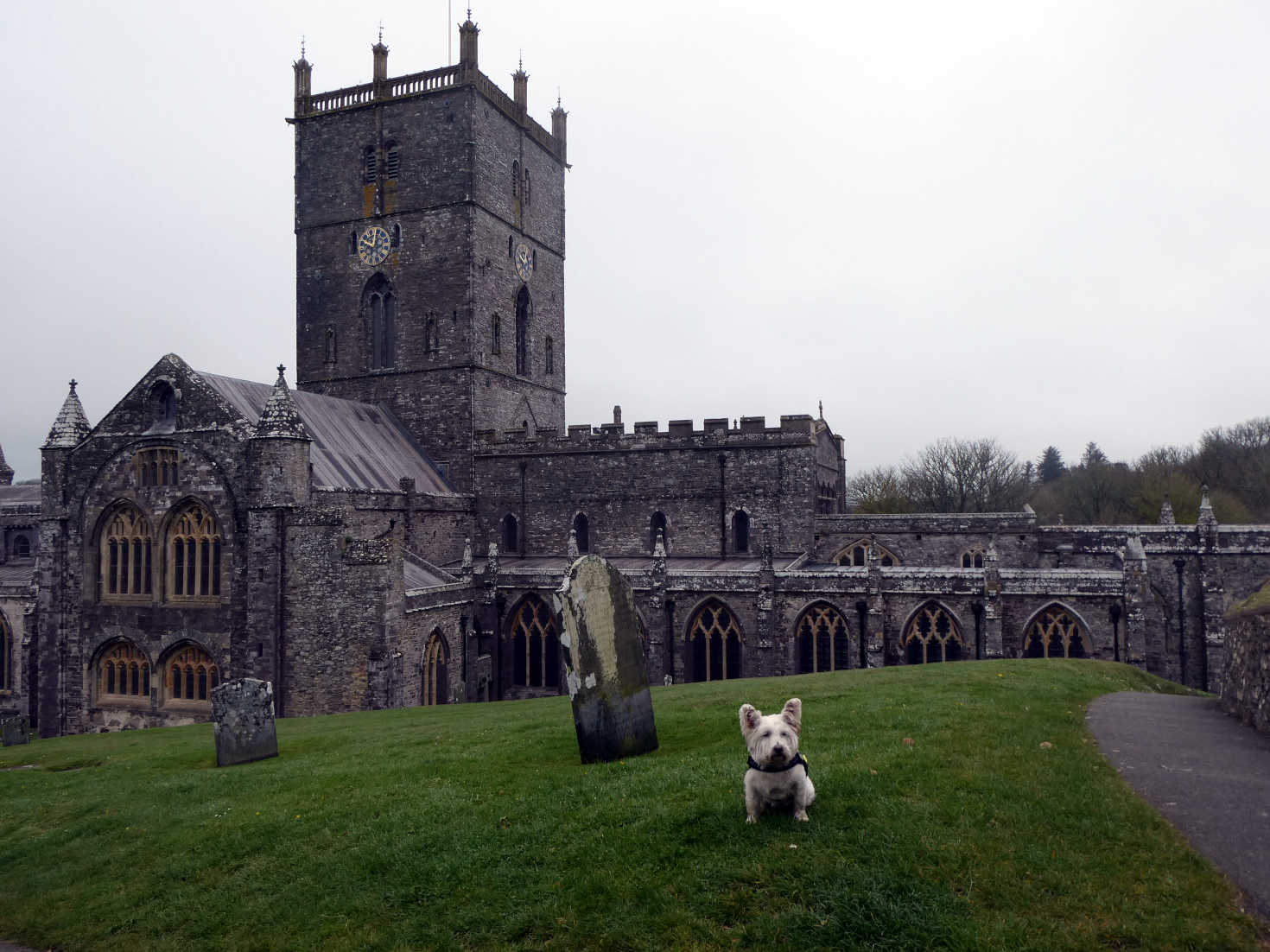 The city was old but very wee. So wee we were done exploring really quickly. Mum did buy a sun hat though. The other weird thing was there were lots of peoplesees all wearing the same bright red jackets. They look a bit old to be a football team. Too many of them to be a football team. Odd. We made out way back to Betsy and were off again. This time to a place called Fishguard.
Mum wanted to buy a Welsh Pastie for lunch, so we searched Fishgaurd for a Bakery. When we found it, it was sold out of everything! That's when I spotted the Red Jacket Gang. They must have beaten us here and eaten all the pies! We went for a stroll and discovered there were two Fishgaurds, Upper and lower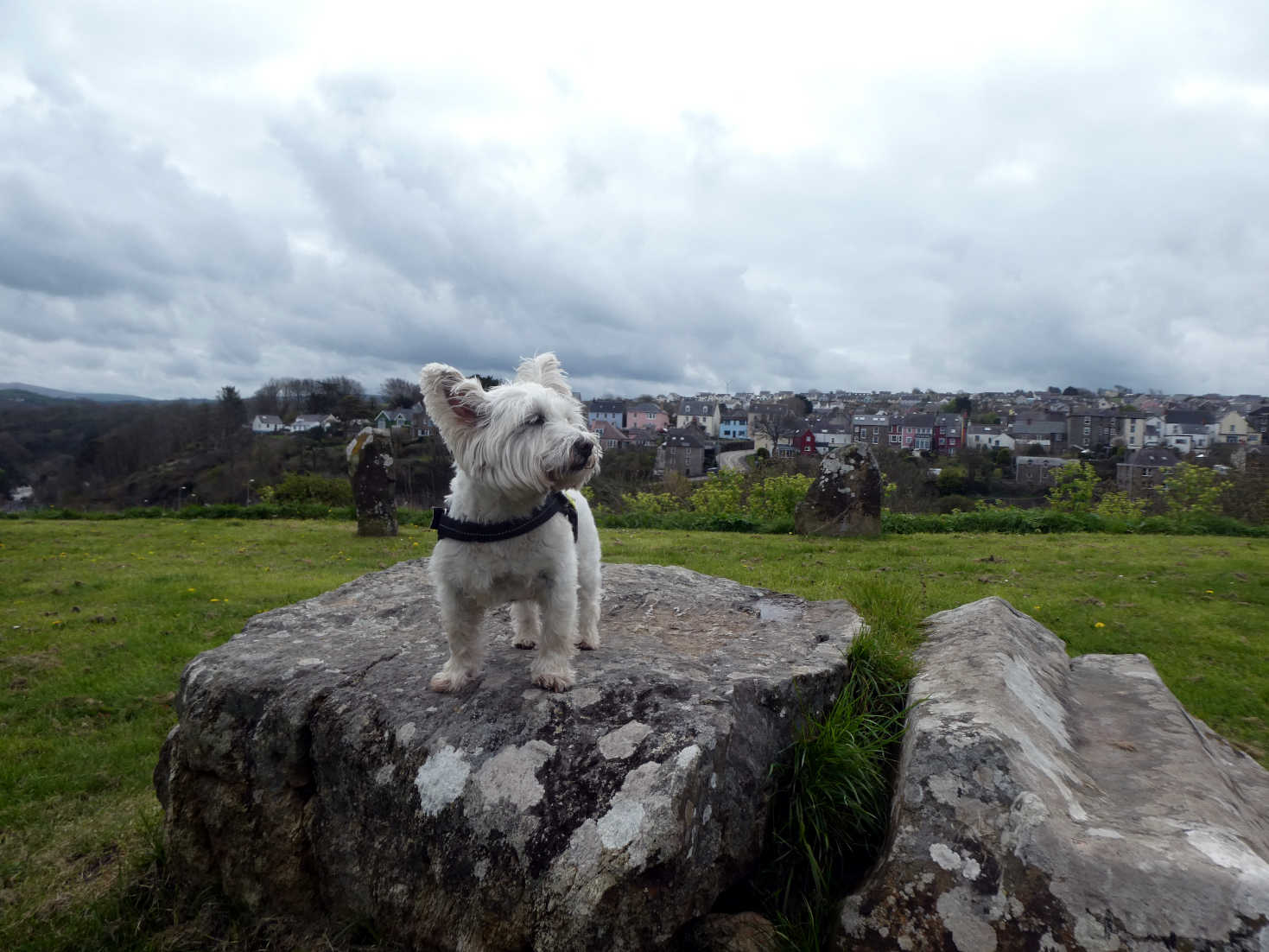 I looked across the gorge and spotted the road we would be taking out, looks steep and skinny Dad.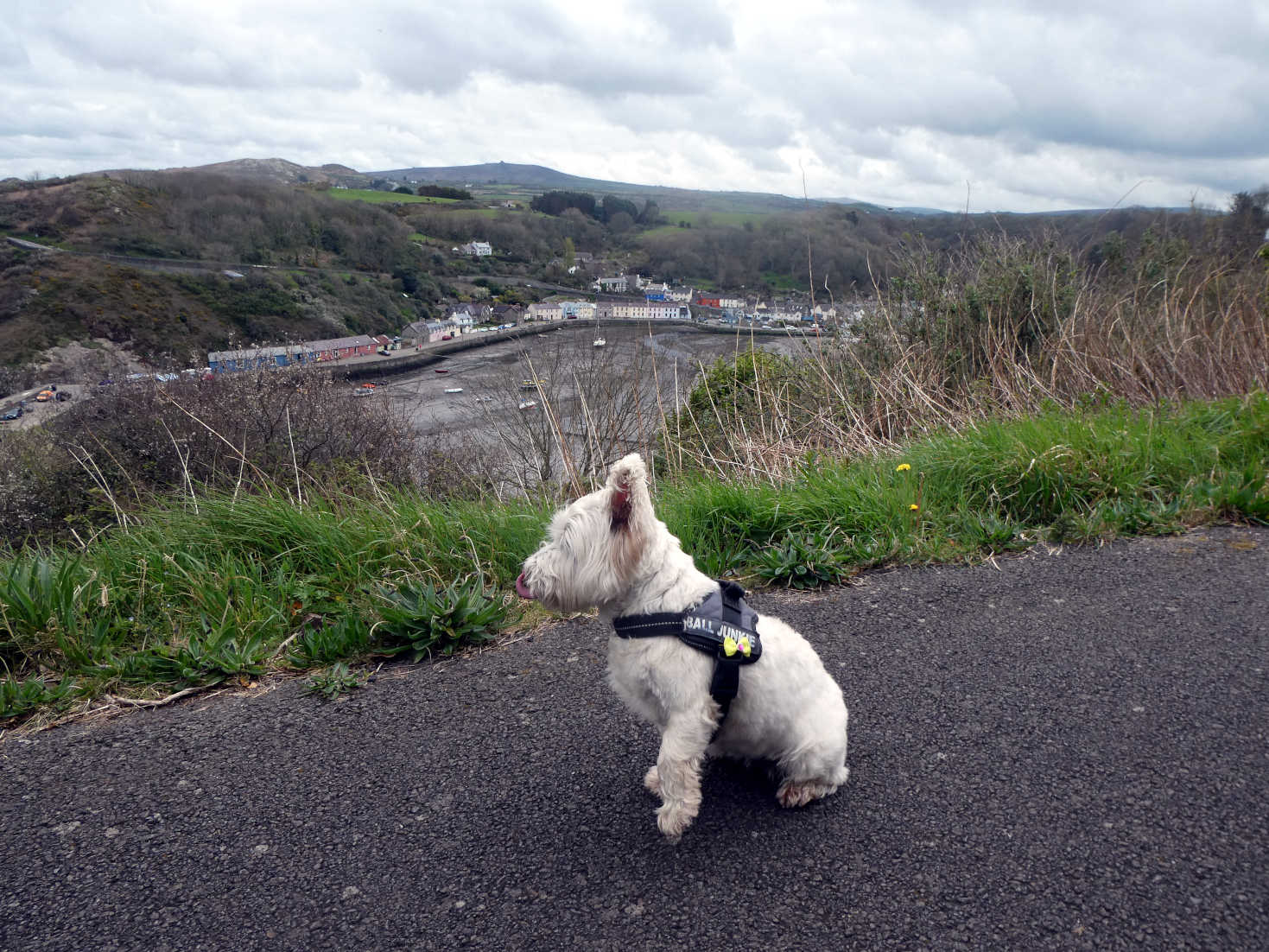 We walked back to Betsy at the far end of town, Mum still miffed about no Welsh Pastie, Never mind Mum we will get one tomorrow. Betsy rolled through and down the hill to Lower Fishgaurd, it was nicer here than at the top. Then she started to climb the gorge to the cliffs above. It was a straight road to Newport but finding the campsite not so easy. Betsy had to go down the tiniest of roads that scratched her sides. Even when she found the campsite, she had trouble getting through the gate! Betsy have you put weight on? Soon she was in a field to have a rest for a few days.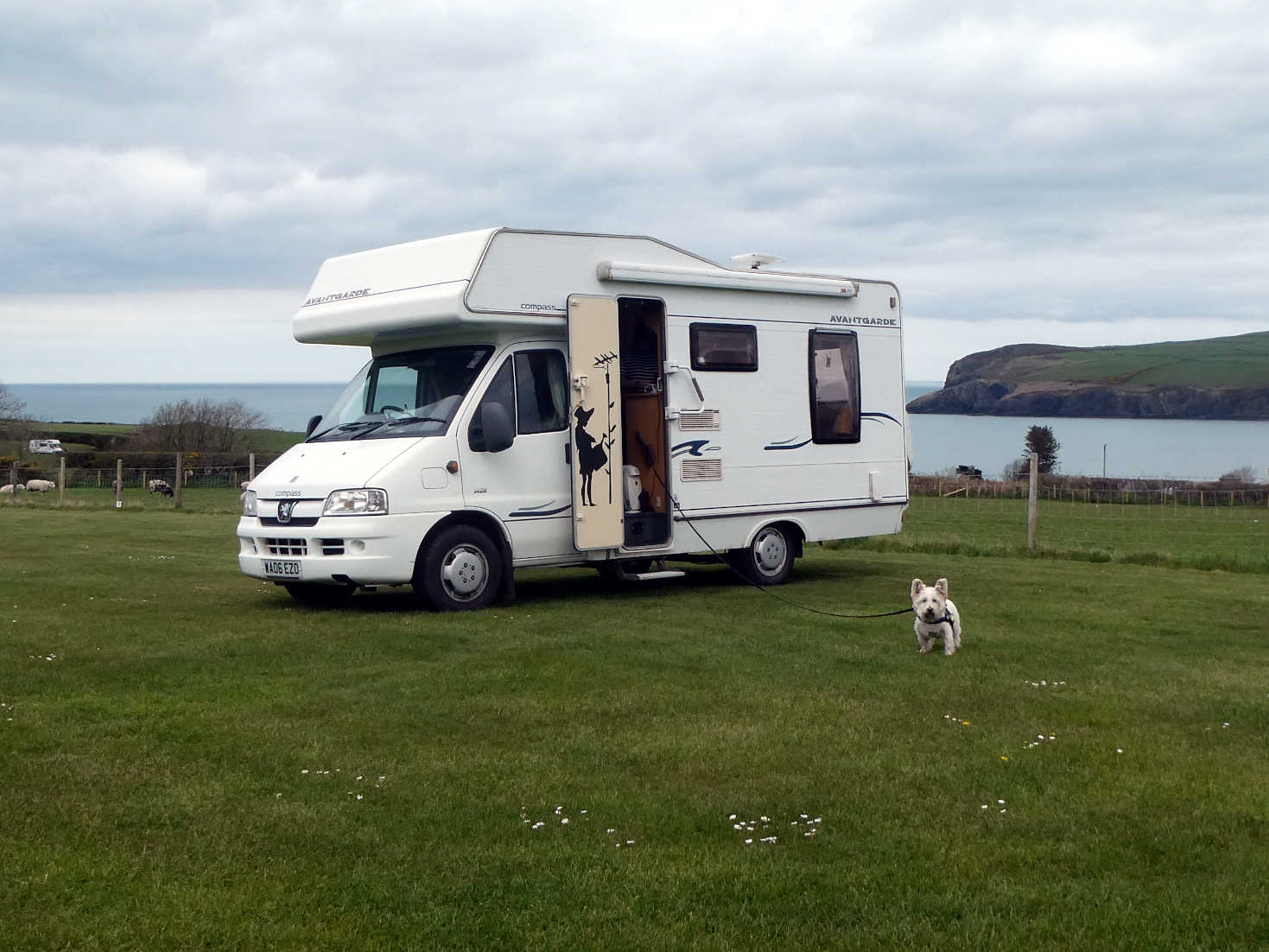 We went for a wee exploration into town, I was small but nice, we all liked it. Poor Mum still never got a welsh pastie the butcher was sold out. Will we get back to camp? Football is on tonight and Dad really wants to watch the quarter final of the UEFA cup because Rangers are playing. I really want to get back for a nap.