This morning Besty was champing at the bit to get going. She was soon trundling through the wee welsh roads in the sunshine. As the roads got weer and weer still she trundled through the countryside. She came into a small village called Port Eynon where she stopped for a rest. Dad Look Beach! Let's go play ball.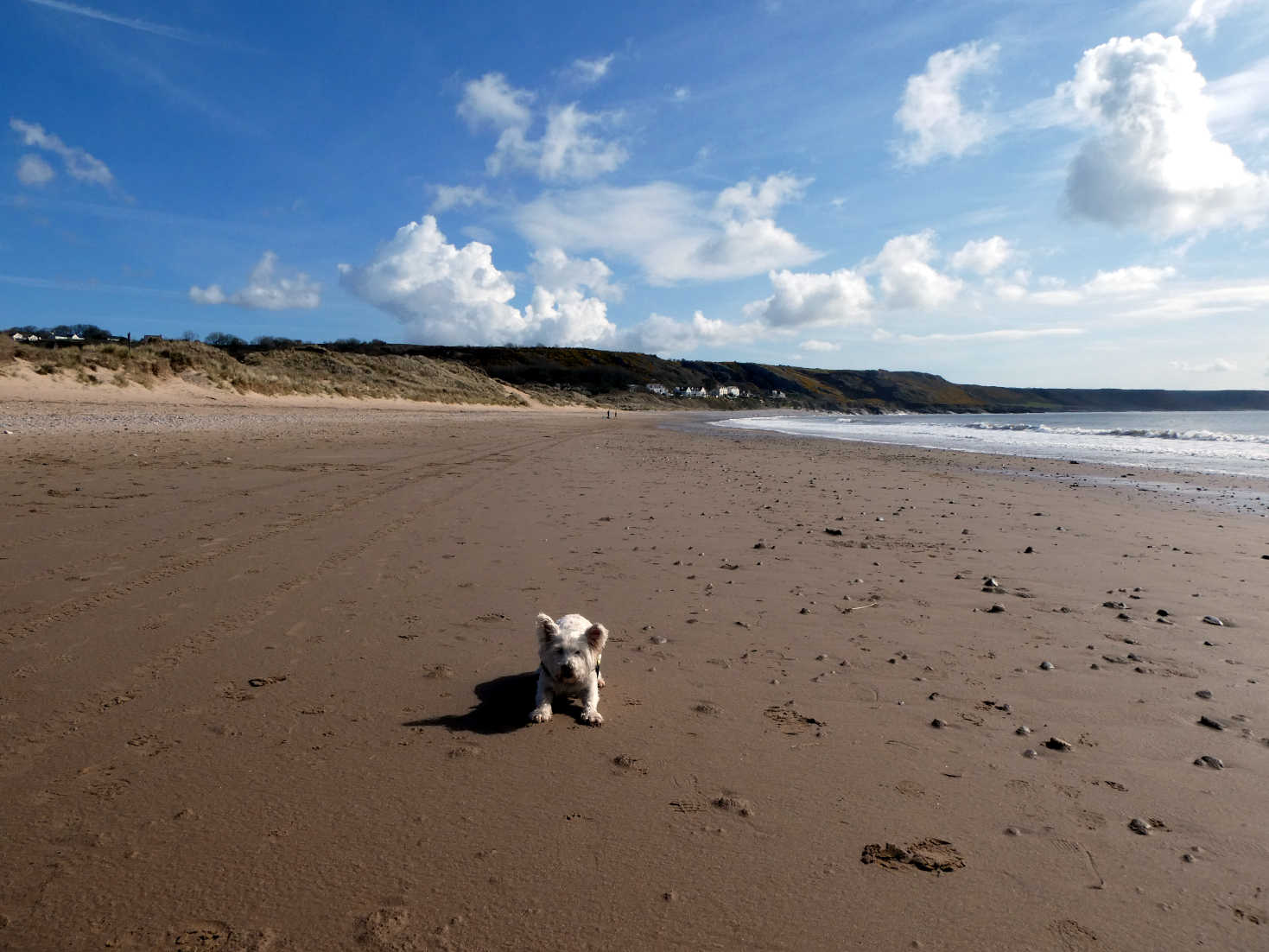 As we played along the beach I saw a woman walking into the sea. Dad look. It's cold is she daft? At least she had the sense to put a bobble hat on!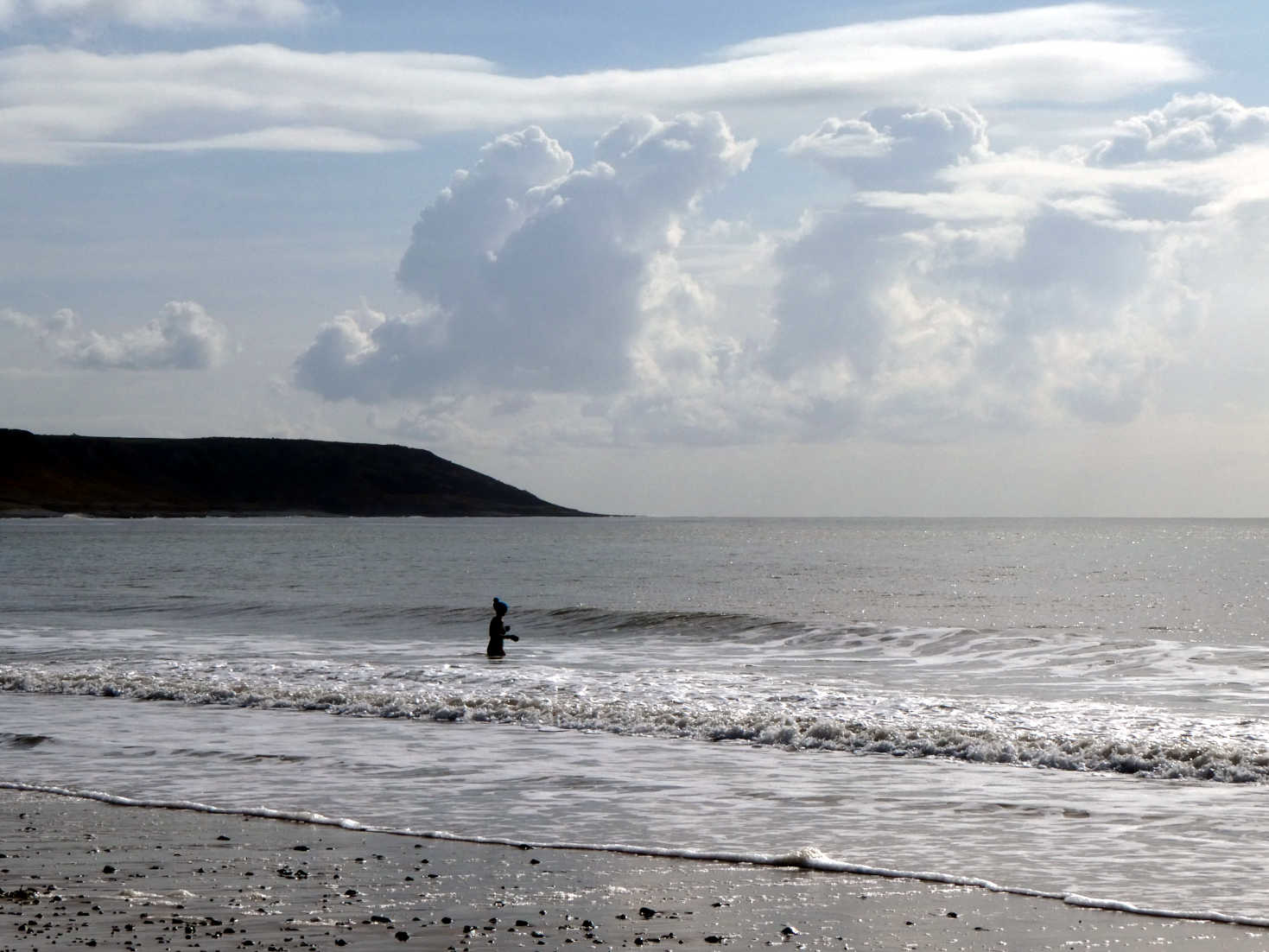 We wondered through the village back to Betsy and were off again. The roads we took were even smaller than the ones before. Betsy struggled when going through Llangennith. She stopped for a rest at a camp called Broughton Farm Holiday Park. Where we going now mum? We plodded through the holiday park then I saw the beach. Now that's a beach!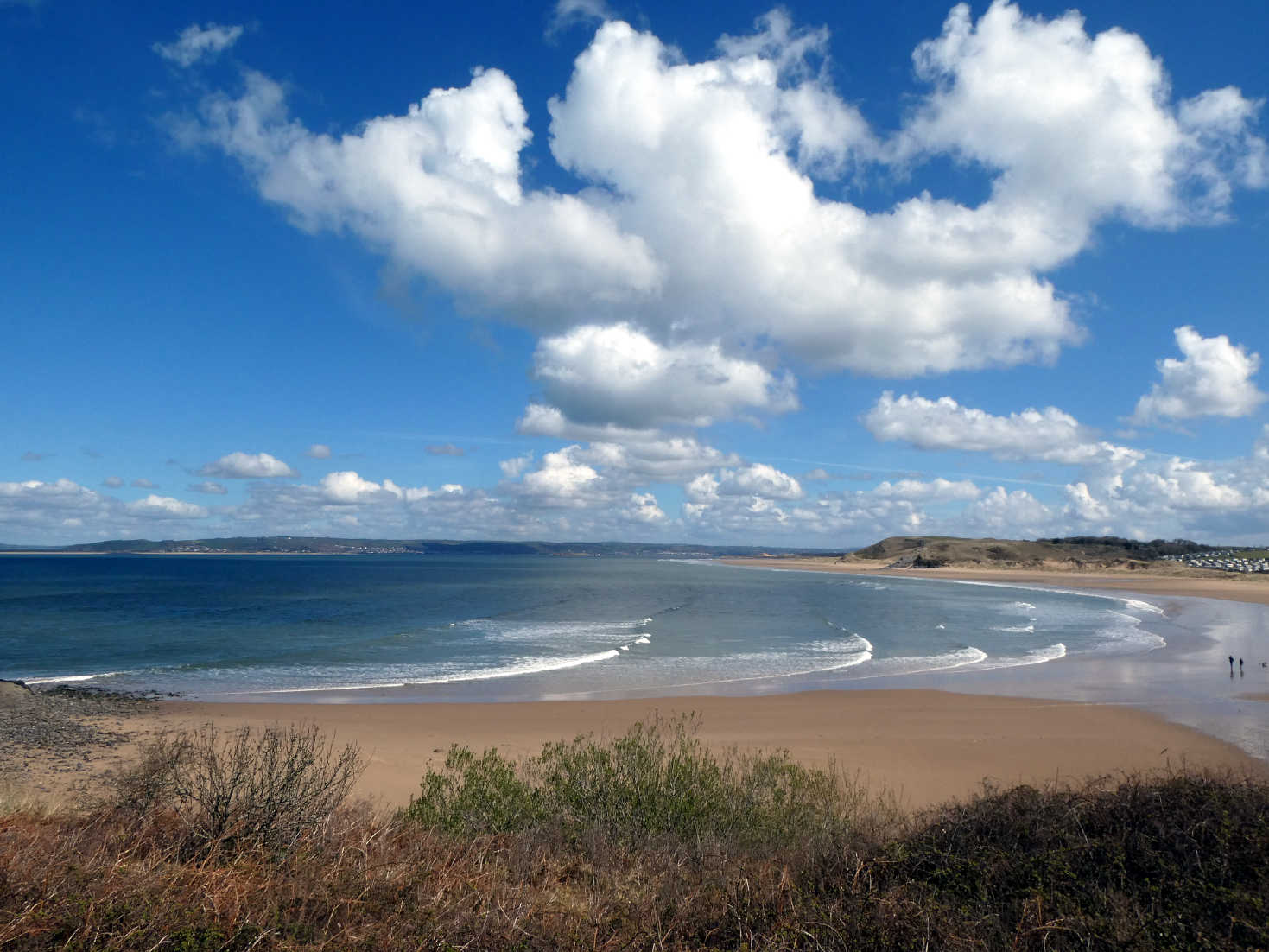 How do we get to it? Dad saw a man going down a path. Will we follow him dad? The path to the beach was steep. At the end we had to scramble across some rocks to get there, but wen we did it was great. I like this beach dad!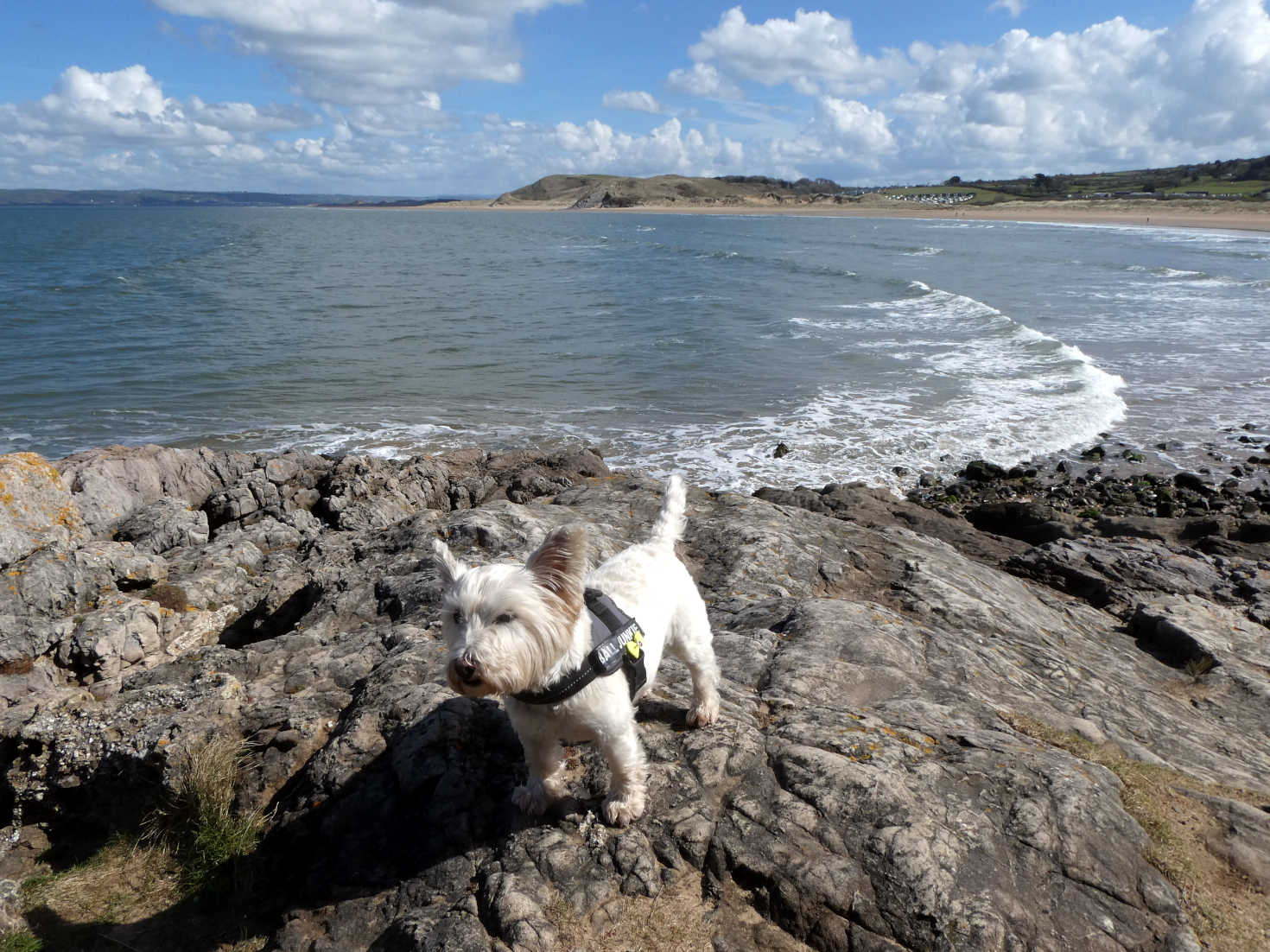 Well good beach, no Mr Wind……BALL!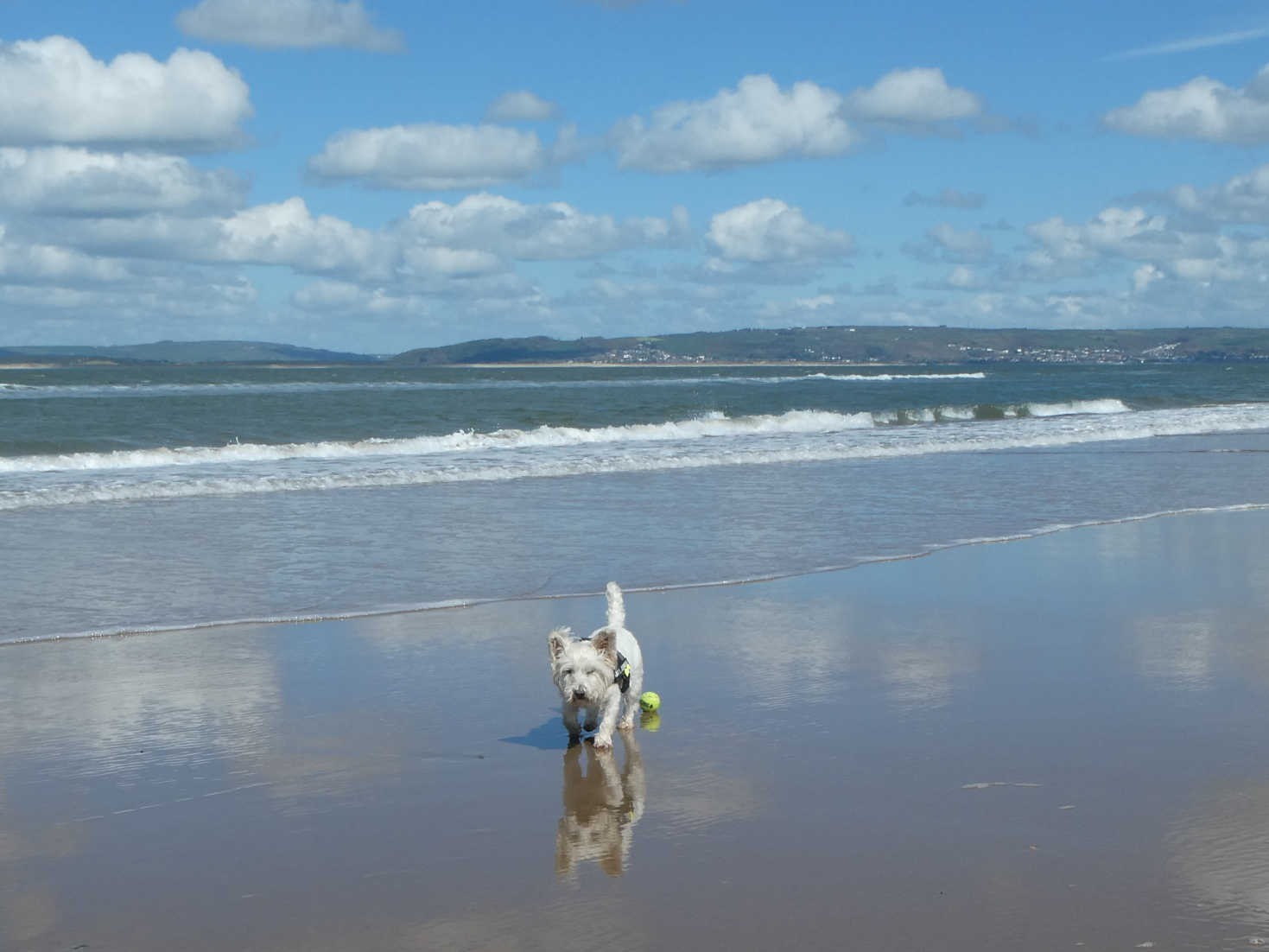 Can we go to the end of the bay?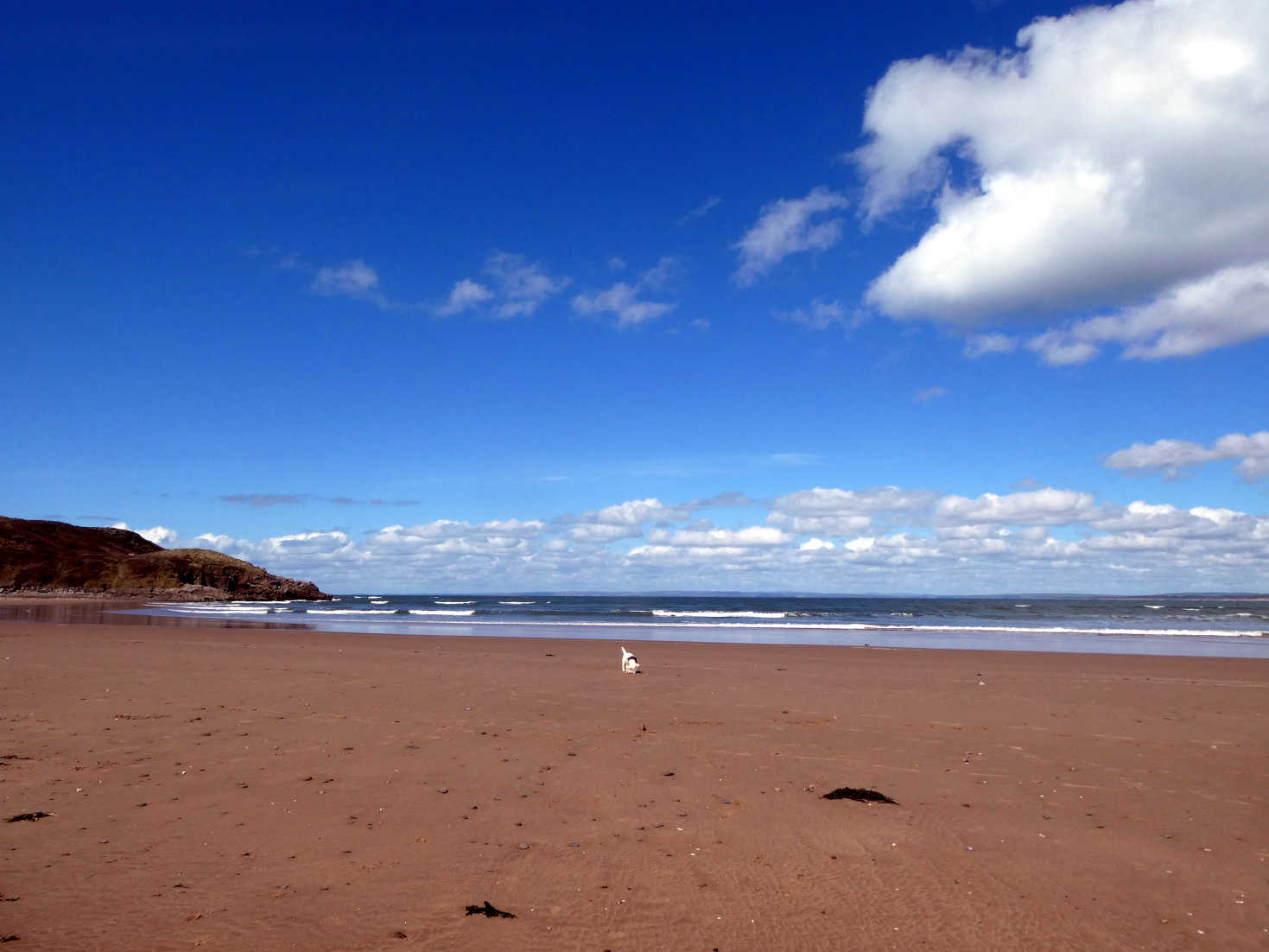 The beach walk was so much better than Oxwich, no wind made all the difference I even had to dip my paws because it was warm.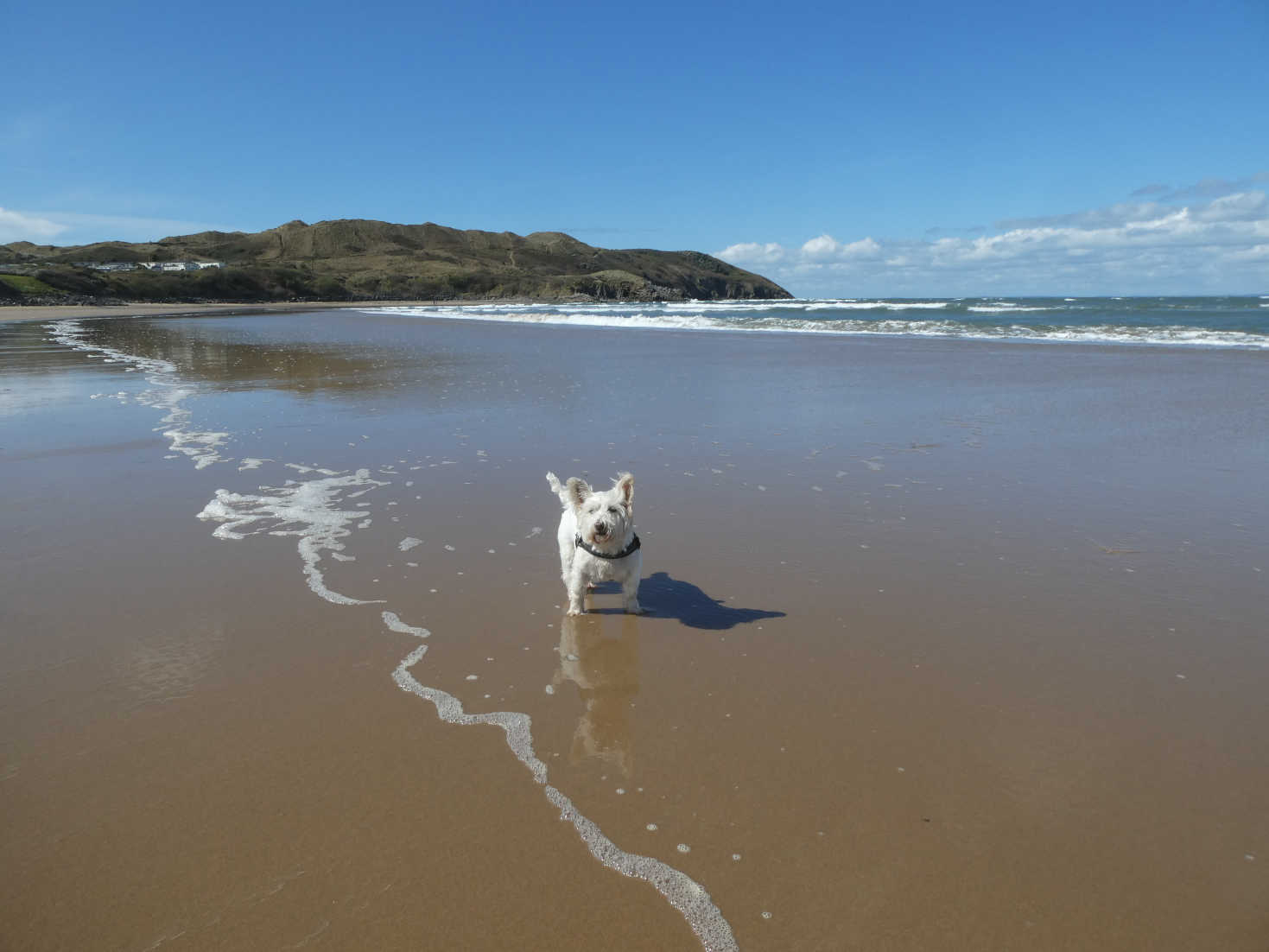 Cool paws time for more ball!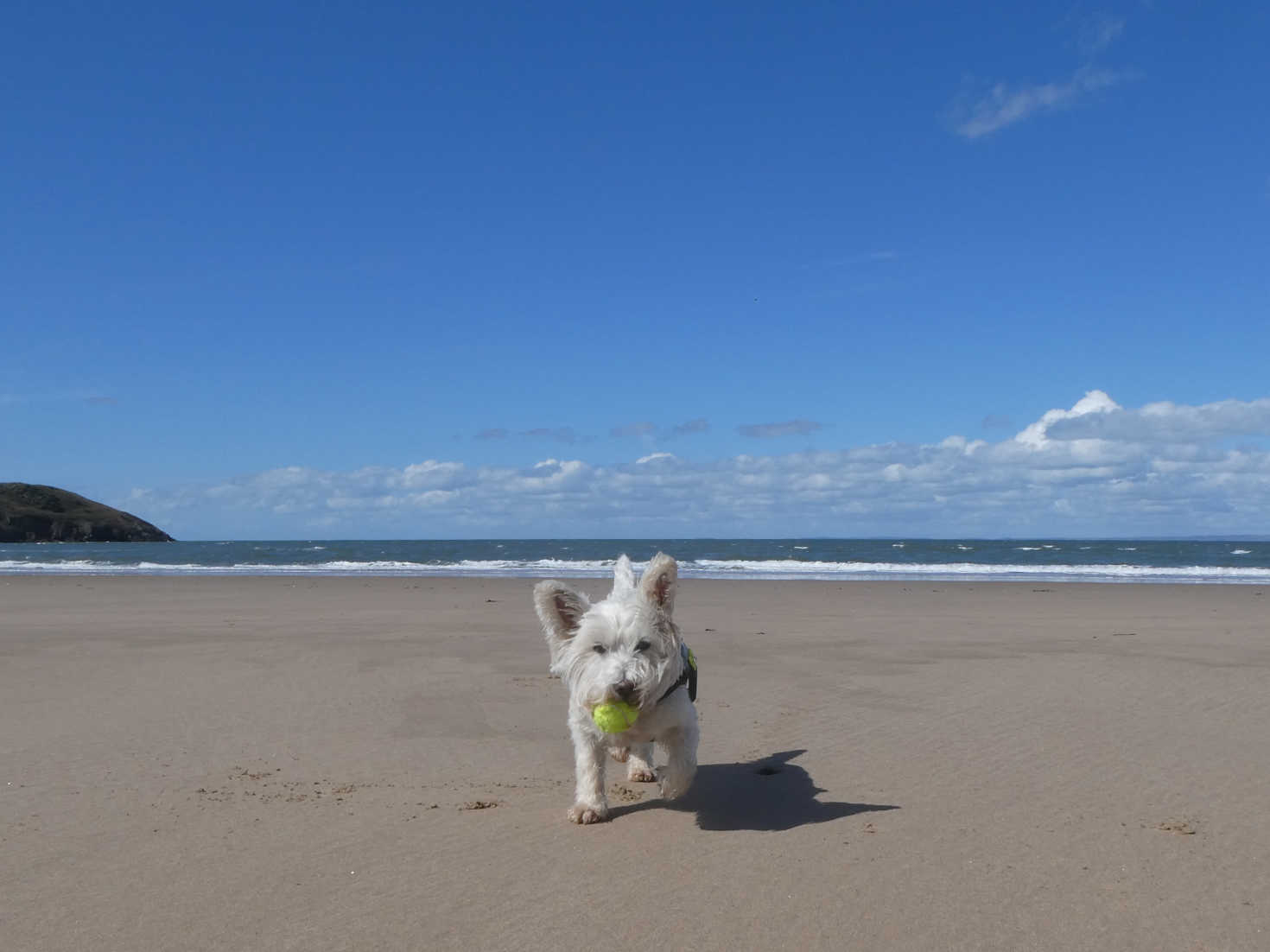 Heading back to Betsy along the beach playing ball in the sunshine I asked mum if we could stay here. "No Poppy we are going to a different campsite" she said. OH Ok then. Poppys likes Broughton Bay.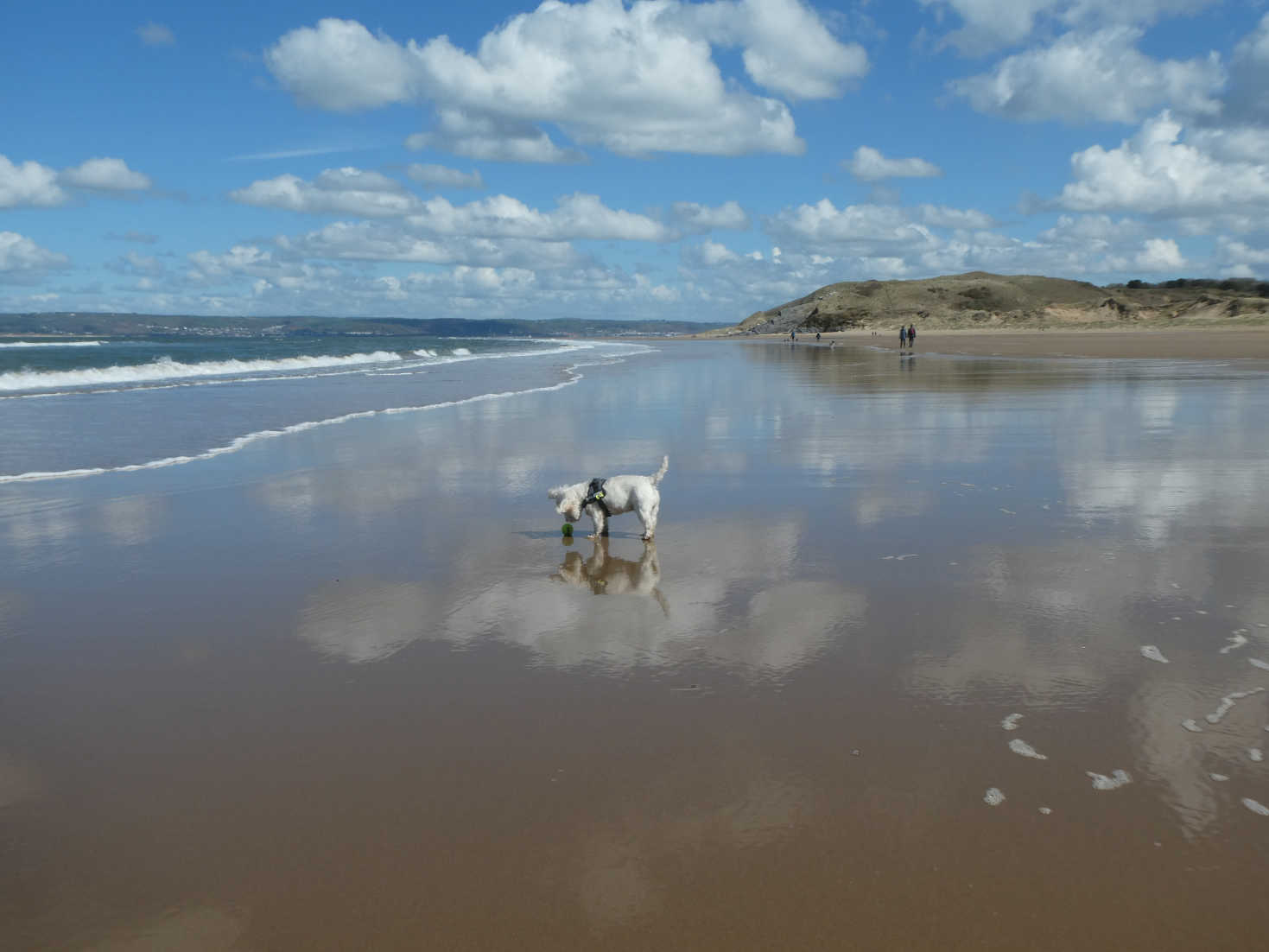 Off on the wee roads again Betsy took us back the way we came. After a wee while she rolled into the campsite at Pitton Cross. Camp was quickly fixed up and after some lunch we went to explore. Following the fields we were soon on the costal path. It passed through a village called Pitton as it headed to the cost. At junction Mum decided we should take the high road. On and On we went. "Somethings not right here" said Mum, "We should have got to Rhossili by now".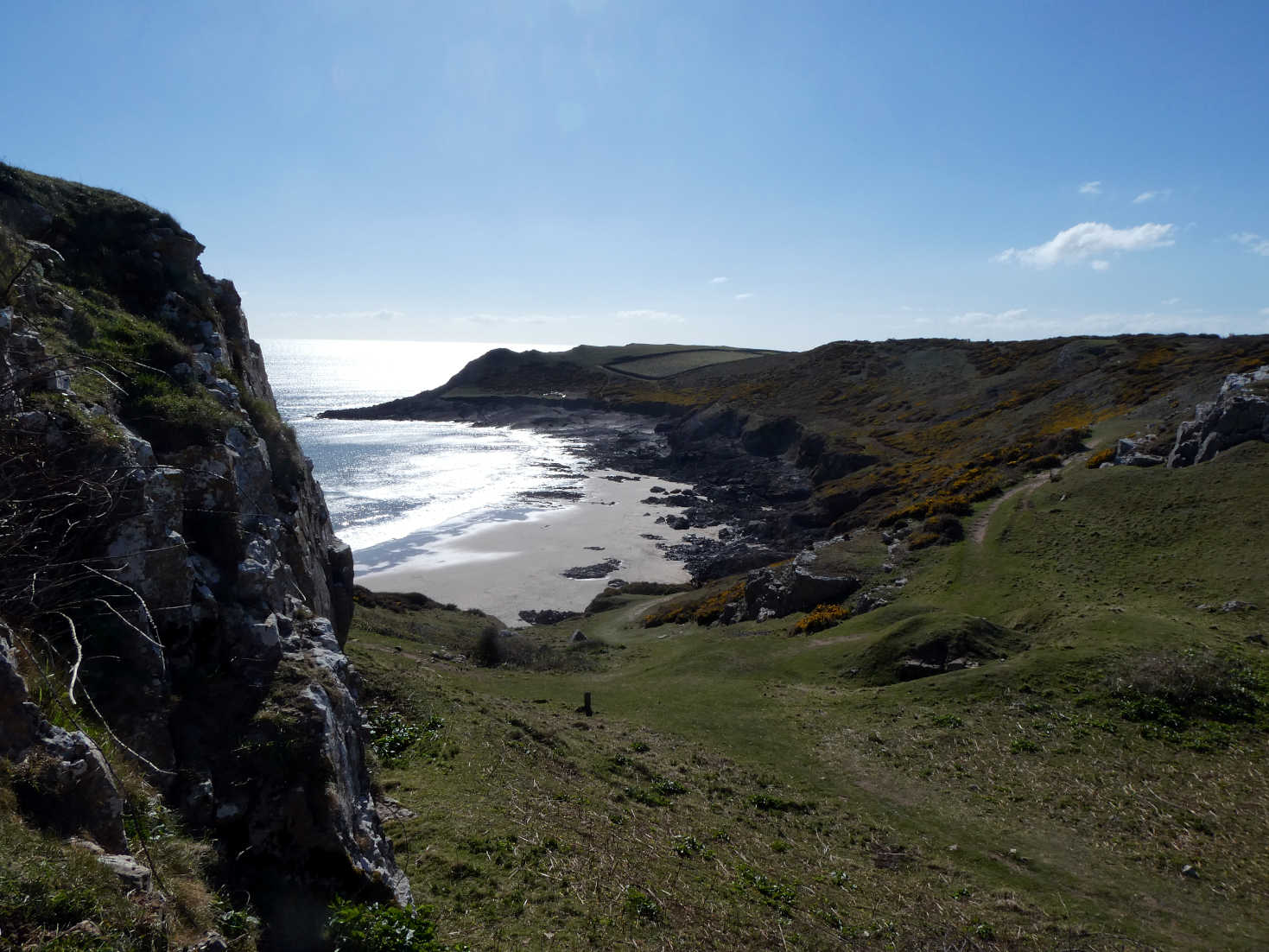 Mmmm, it's a puzzle. We decided to head to wards the main road. We followed the country paths edged with hedgerows alive in the sunshine. Lots of smells. I found a gate, I think we should go this way. I had to be put on leash though because of the pesky sheeps.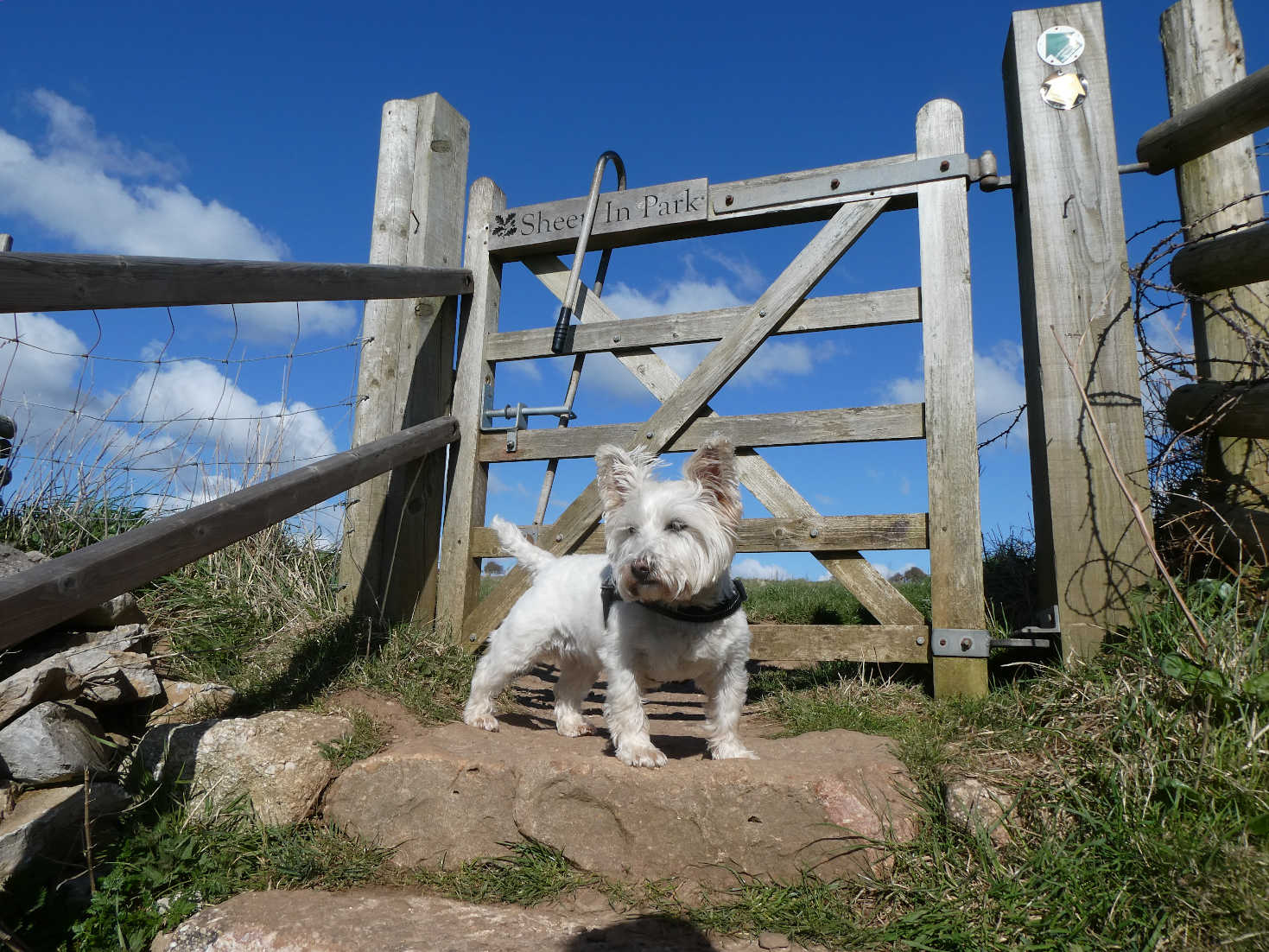 A few fields latter we found Rhossili. There wasn't much in the village but the one thing it did have was a huge beach. I was tierd and so was mum. How about we come here tomorrow? We can bring Betsy and save us the long walk.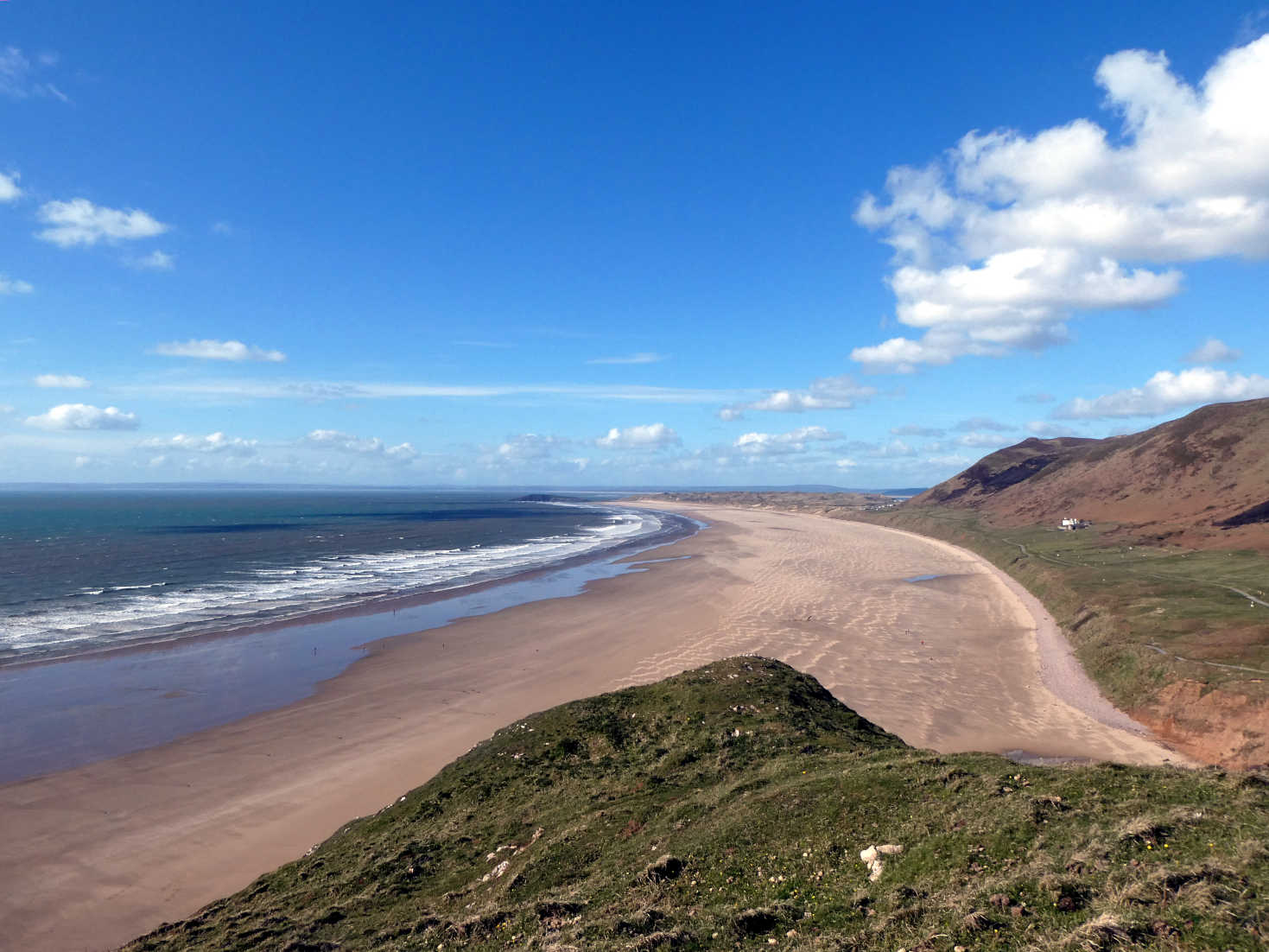 Mmmm I thought we have got a long walk back to Betsy. Mum said we should take the road back, it was agreed, the road it is then. The walk back was much quicker than the coast path. After a while we were back in Betsy. I was shattered, Mum I'm going up front for a rest