Hunting a Dragon at Rhossili
Breakfast scoffed dad unplugged Betsy and she trundled out of camp for the short trip down the road to Rhossili. She found a big place to rest and we headed out to explore. Are we going to the beach Dad? "We are going to see the dragon" said dad. Finally. I have wanted to chase a dragon since we were in north Wales at new years.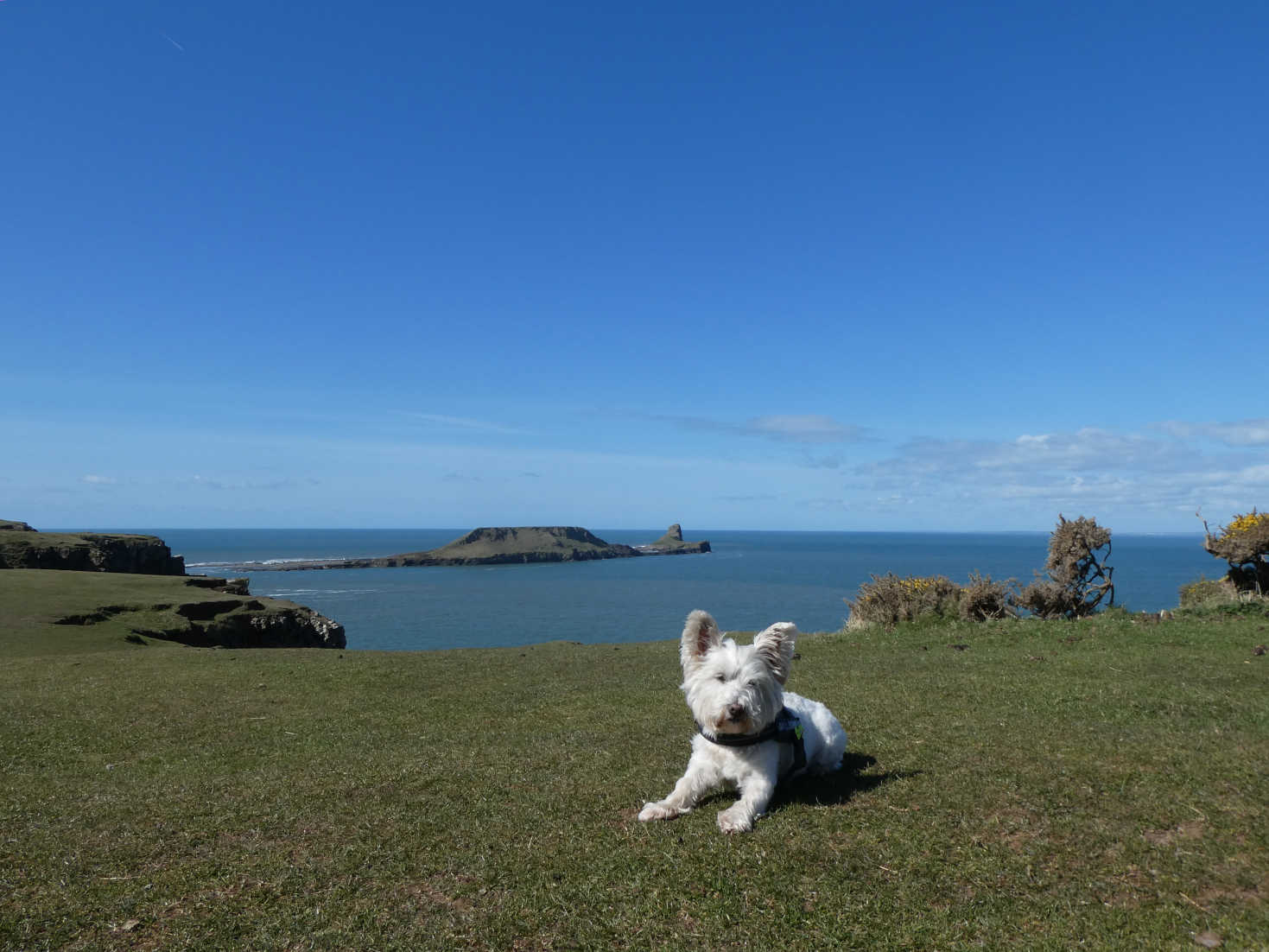 On the headland was a familiar smell, grrrrrrr that's not dragons, that's horses. Dad put me on leash. Dad what is it with Wales that they have loose horses everywhere. We passes them and  went to cliff where dad said there was a path that took you to the dragon. Where is this path then Dad? "The tide is in and you can only get there at low tide Poppy" he said. Mmmmm lucky for the dragons then.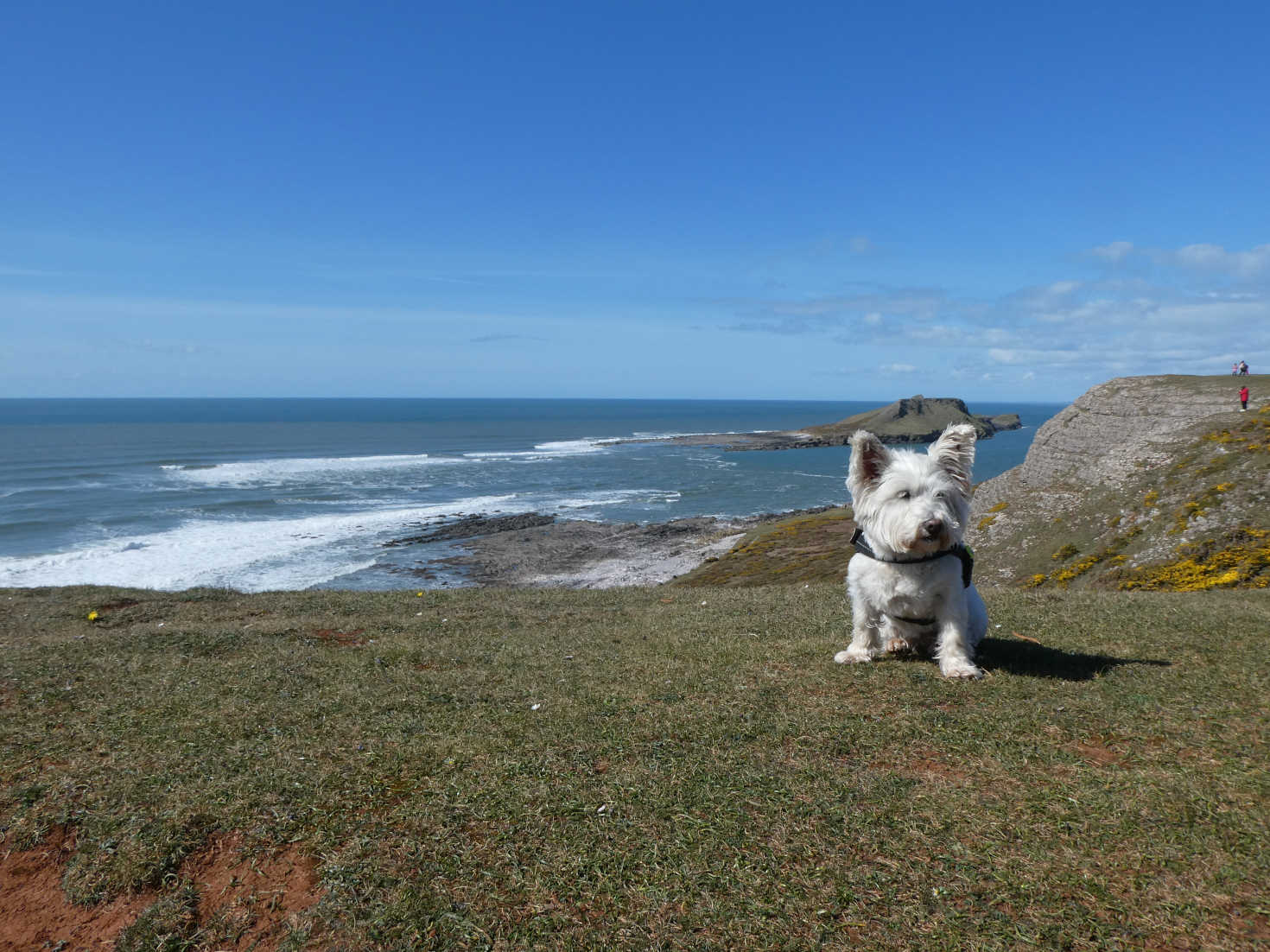 Time to leave the headland we have a beach to play on. One the way back more horses! There had better be no horses on the beach, Poppys hate being on nasty leash.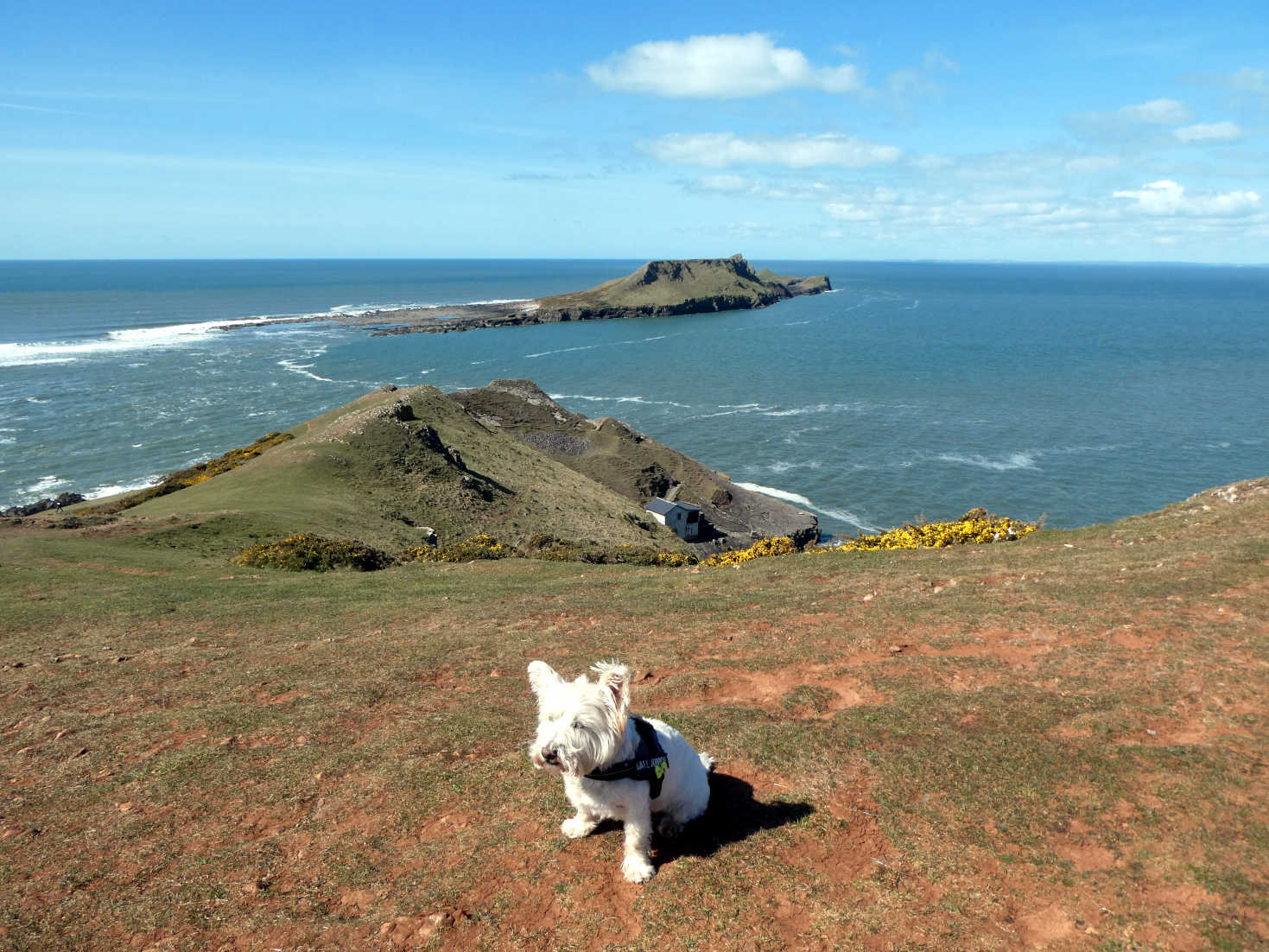 As we walked along the cliff I could see the beach. Dad we're up here, so how do we get down there?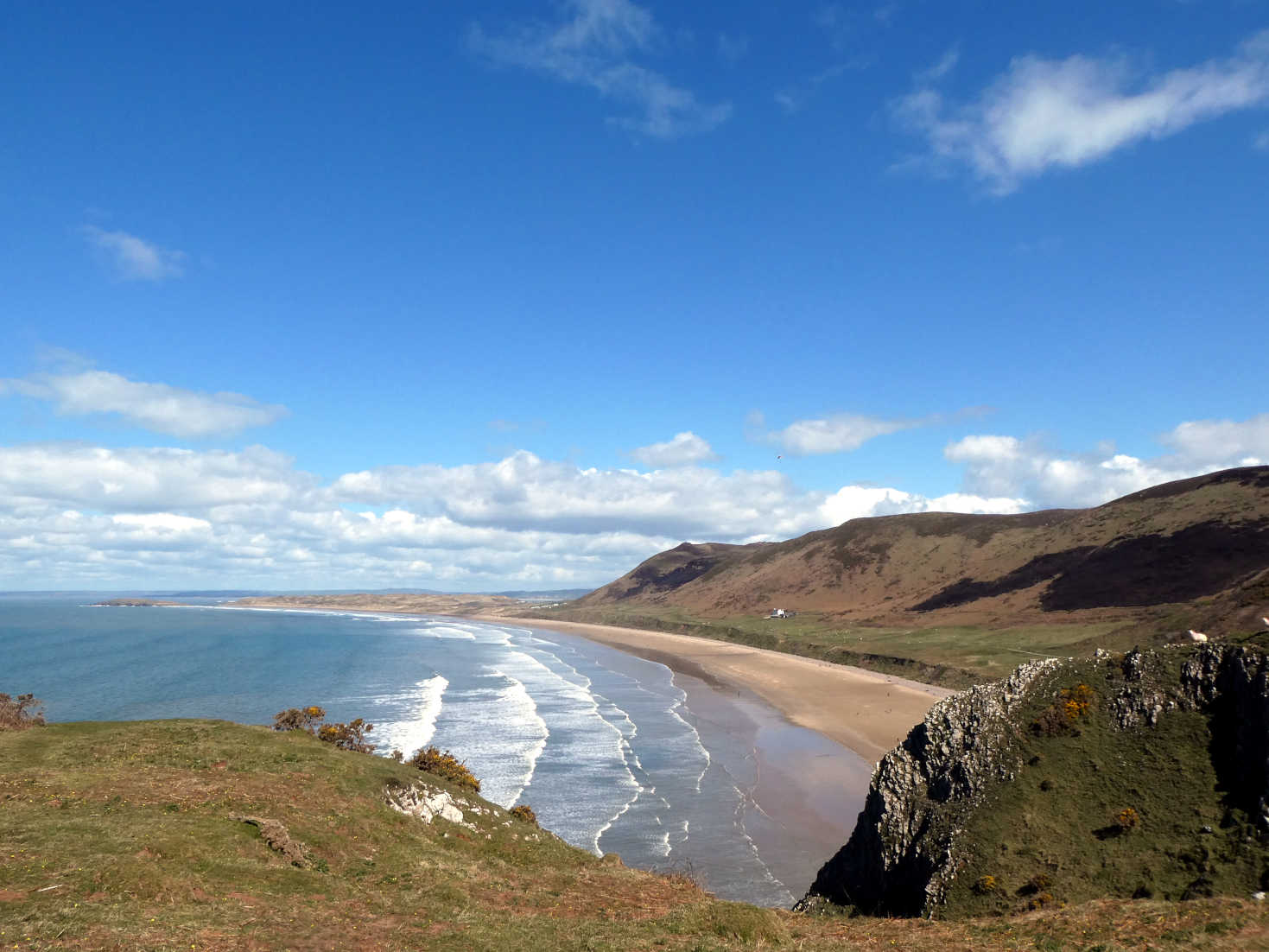 To get to the beach we had to go back to where Betsy was resting and go through the village. Dad followed signposts and found the path at the back of a café.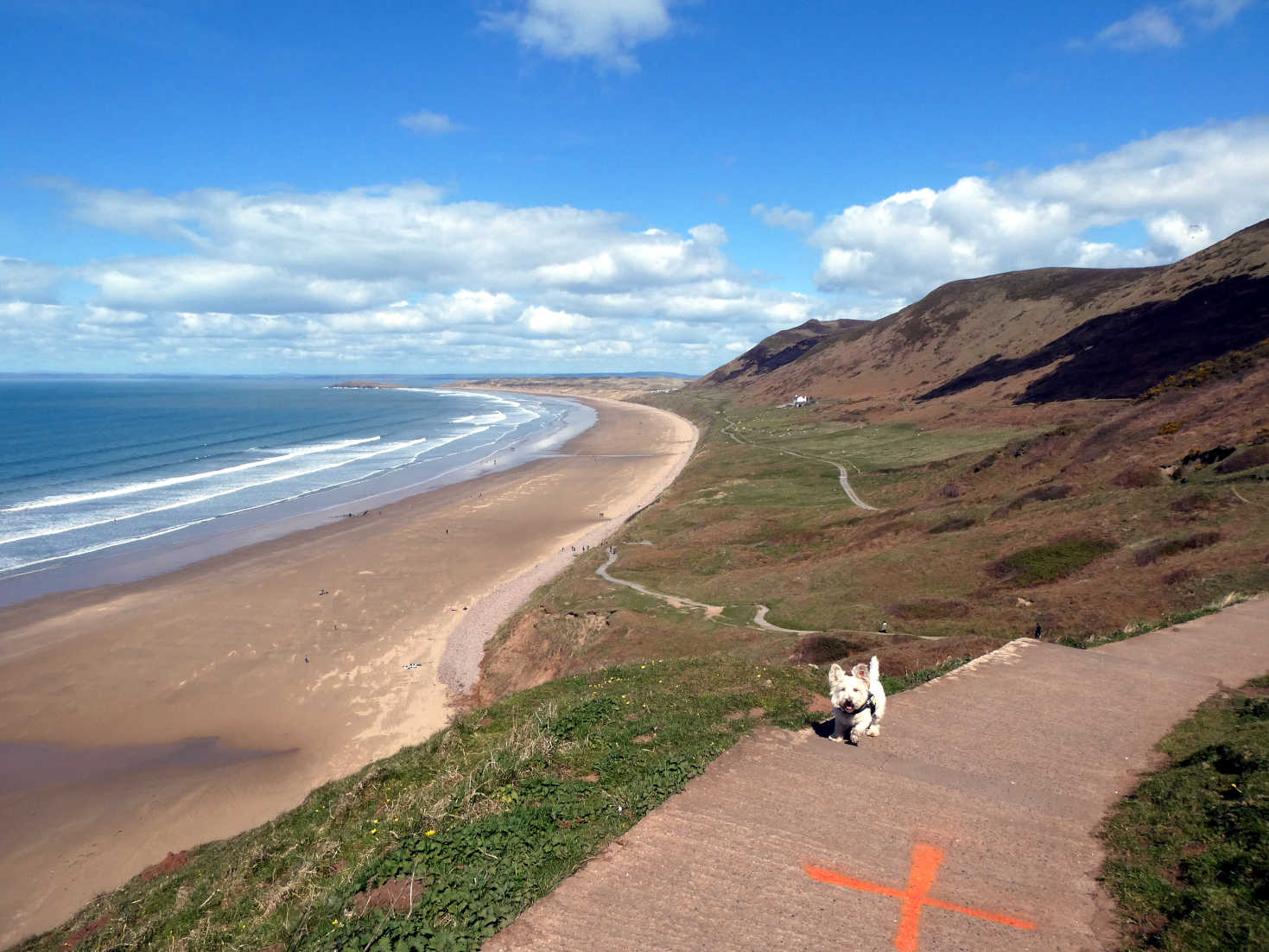 It's a long way down dad, Mum said "I don't fancy the walk back up". She had a point. No time to worry about that now lets go play!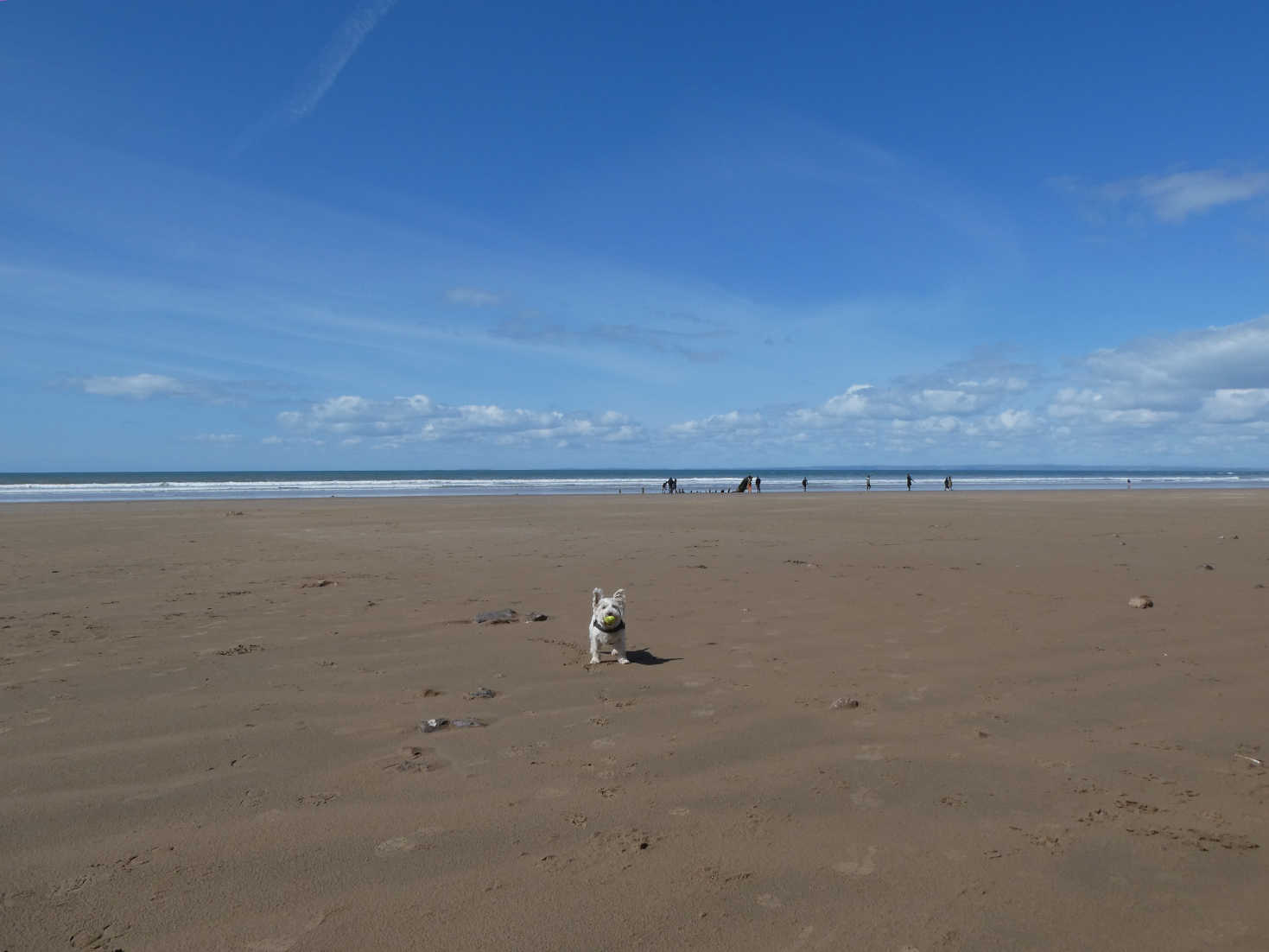 Dad asked me if I could see the dragon that was swimming in the sea. A dragon? In the sea? Your pulling my paw dad. No smoke no dragons.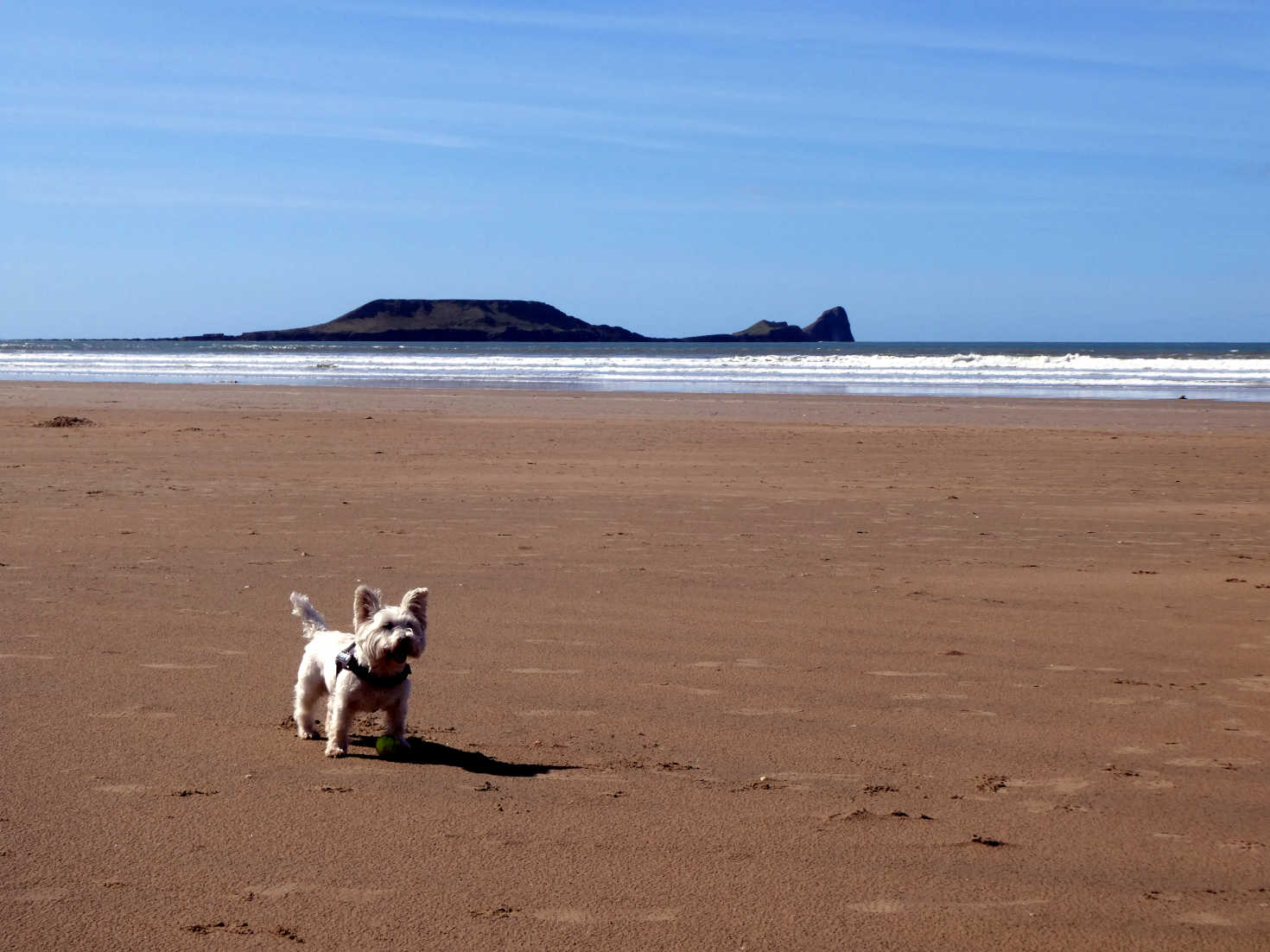 We played ball for ages, this is a big beach. It went on and on and on.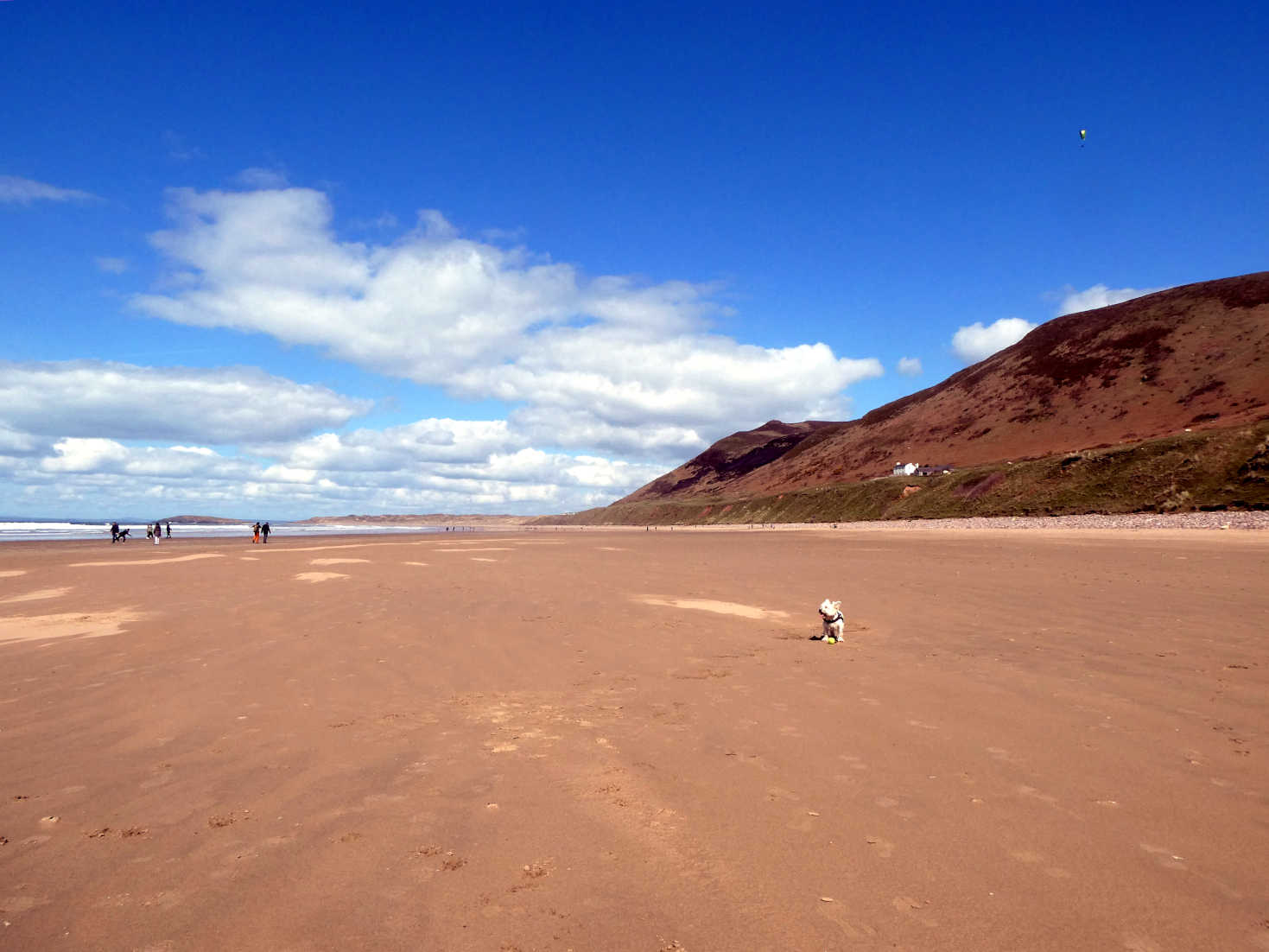 After a long time we had to cross a stream, it was easy for me but mum found it tricky. On the other side dad found a place for a picnic. The picnic was good, I got a big drink, two slices of ham and some cheesy bites, YUM.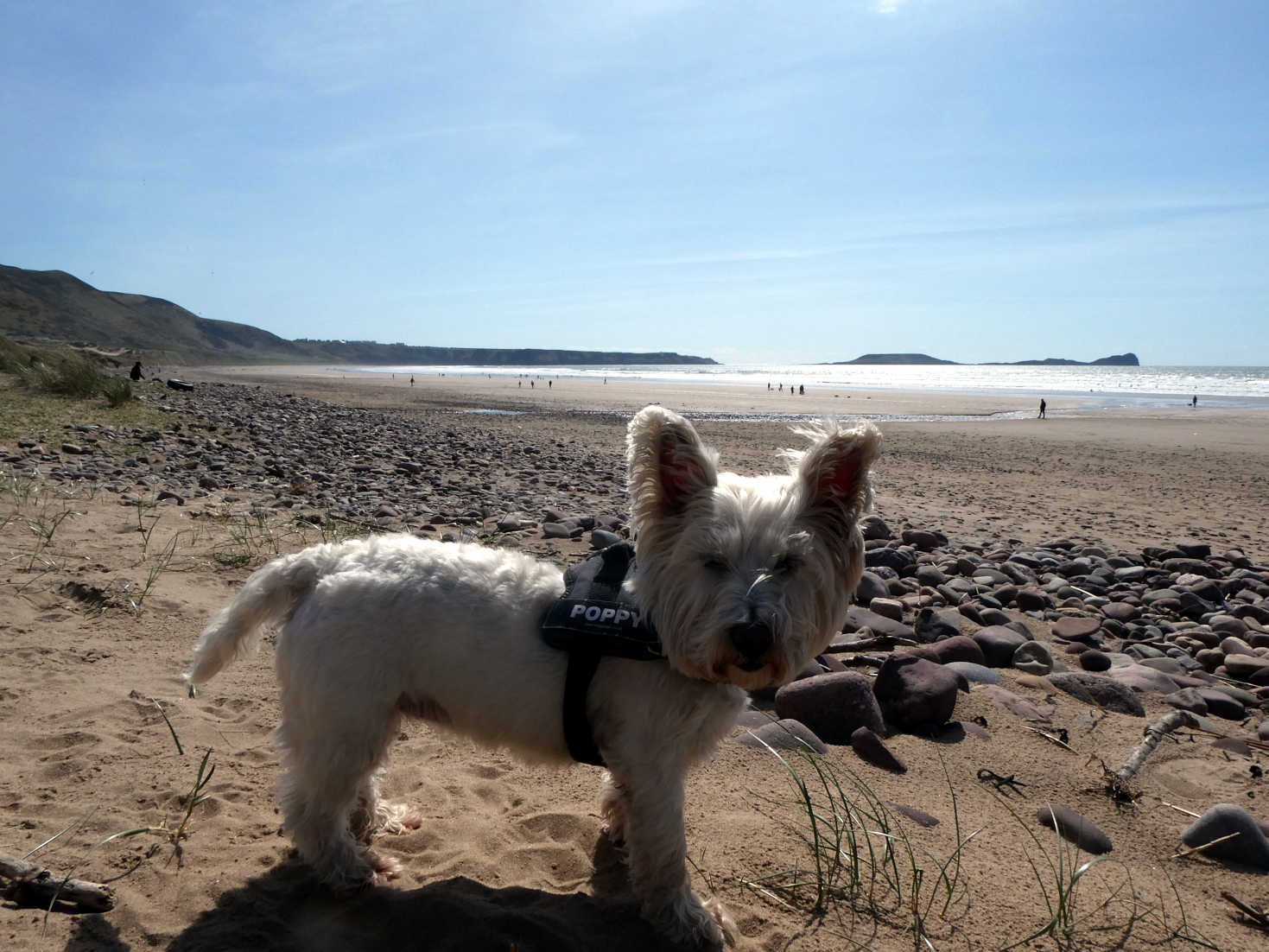 Time to head back, It was a long walk back. As we came closer to the path I saw something odd in the sand. What's that Mum? "It's a shipwreck Poppy" said mum. It doesn't look like a ship. " It died in 1887 and was called The Helvetia Poppy". Mmmm looks more like the skeleton of a dragon to me.