We packed up early and visited the Eurospin for supplies. Betsy then went back to the main road and left Peschiera. She trundled through Bardolino and along the lakeside encountering hundreds of pesky cyclists. When she came to Malcesine she was looking for a place to rest. She tried everywhere but the town was just too full, not a place anywhere. Instead, she decided just to go to our new campsite. Camp set up, Betsy had a hard time squeezing into her space, we headed into town. It was still hot, and the town was miles away, why we going town Dad?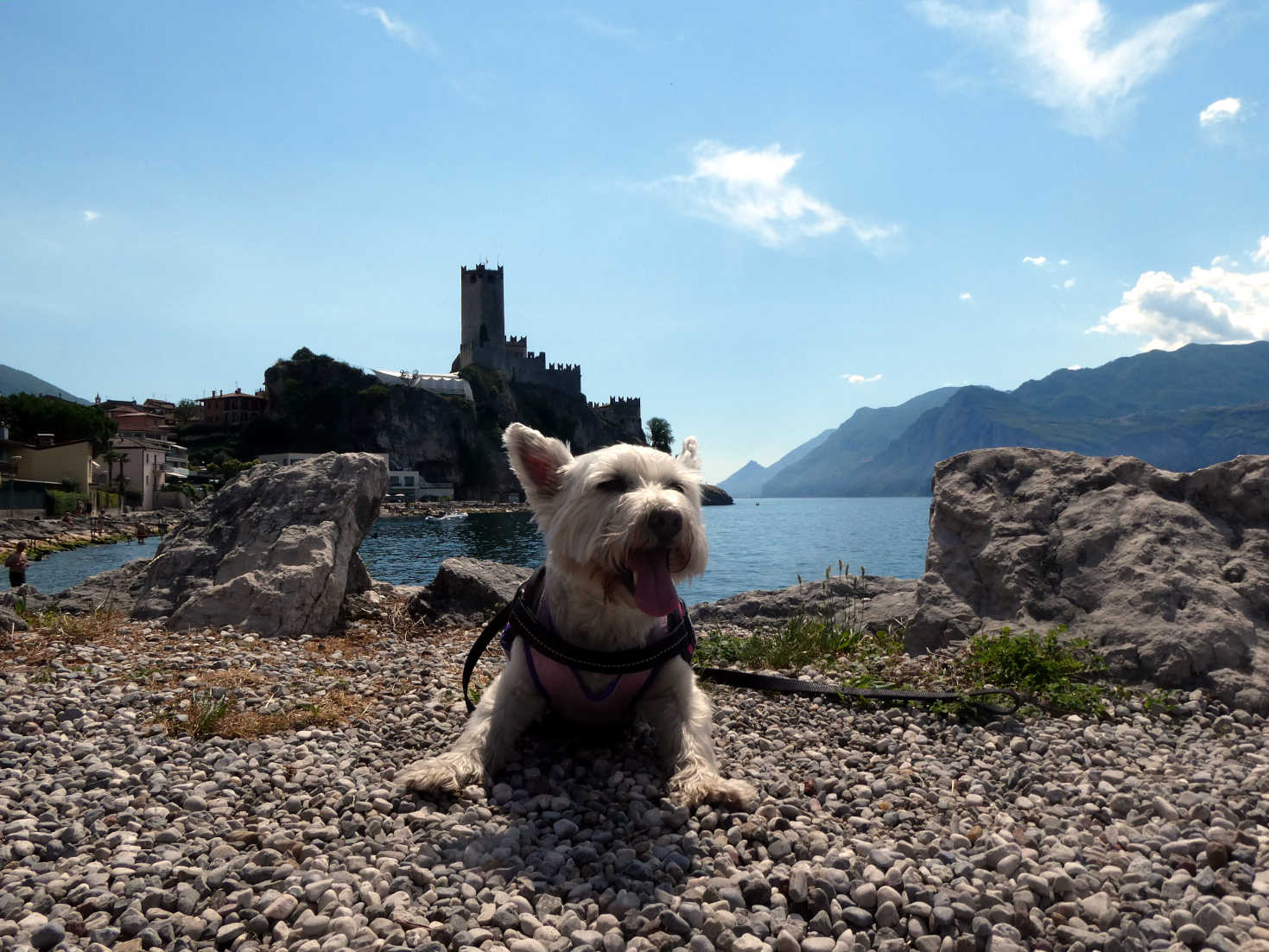 Well, when we got there I found out. We were going on a cable car. Poppys have never been on a cable car before, it made funny noises, turning my head to dad I gave him a look, is this thing safe? The doors opened and I had to jump in when it was still moving. Slowly the doors closed and with a jolt it took off into the air. As it sored a funny thing happened, very slowly, so slowly it was hard to notice at first it turned!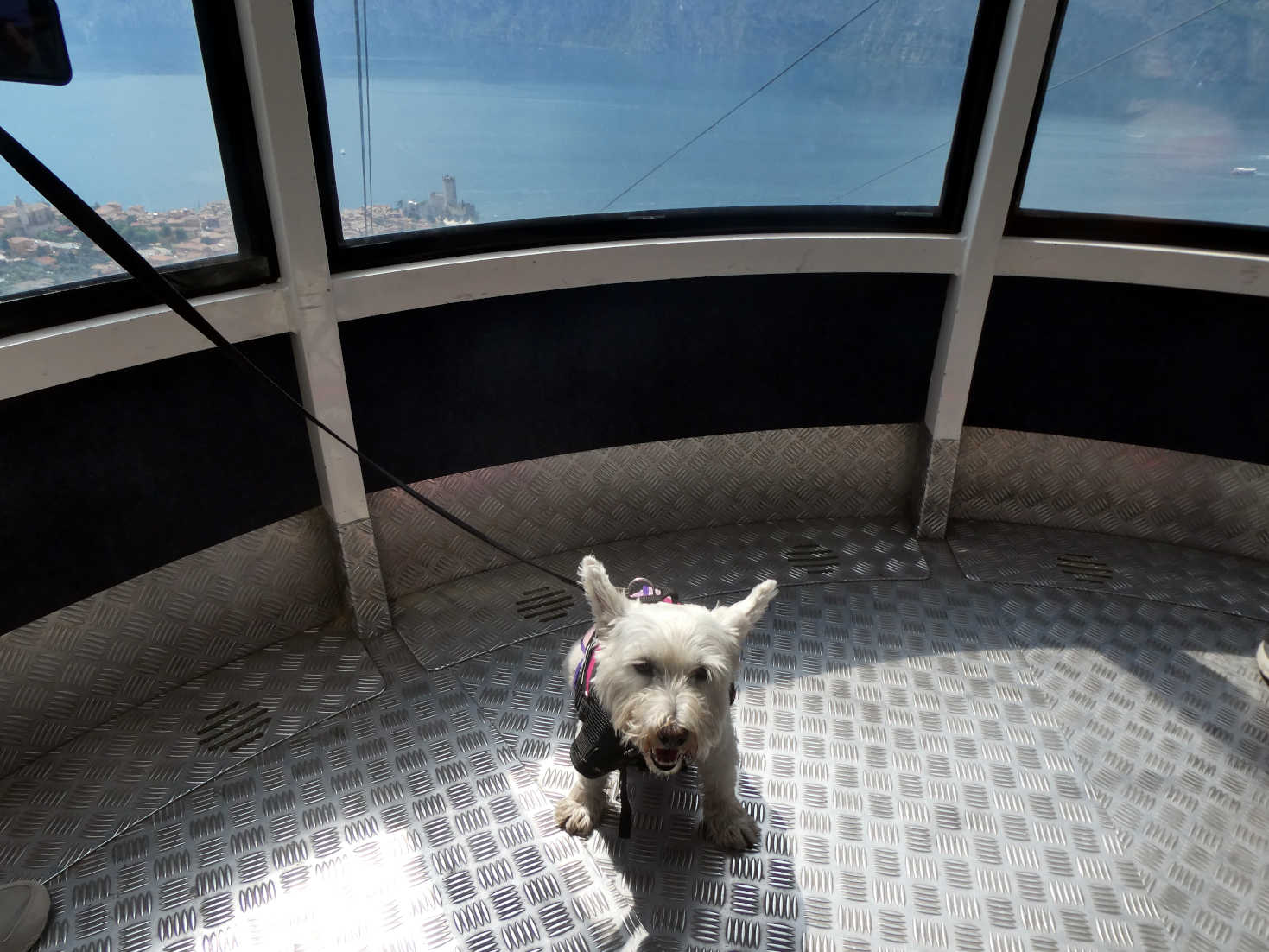 At the top we bailed out and were on top of a Monte Baldo. This is more like it, fresh cool air. I couldn't help myself, run, run, run. The wind in my hair it was marvellous. Dad said I sounded like a racehorse my paws pounding on the dry ground. This is just great! Look Mum, rocks to climb.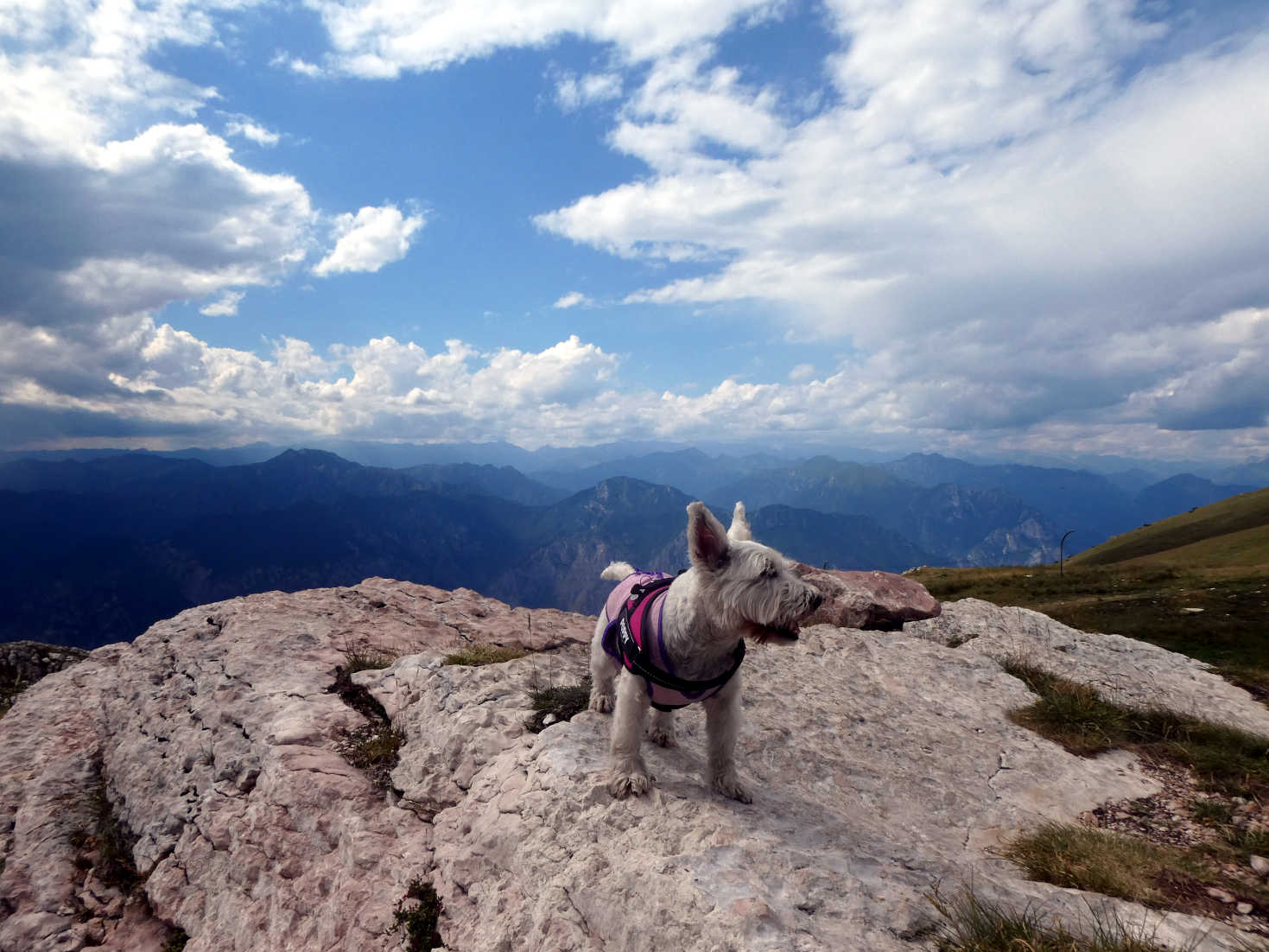 I shot off again, hurry Mum, hurry Dad. Look you can see the Lake from here.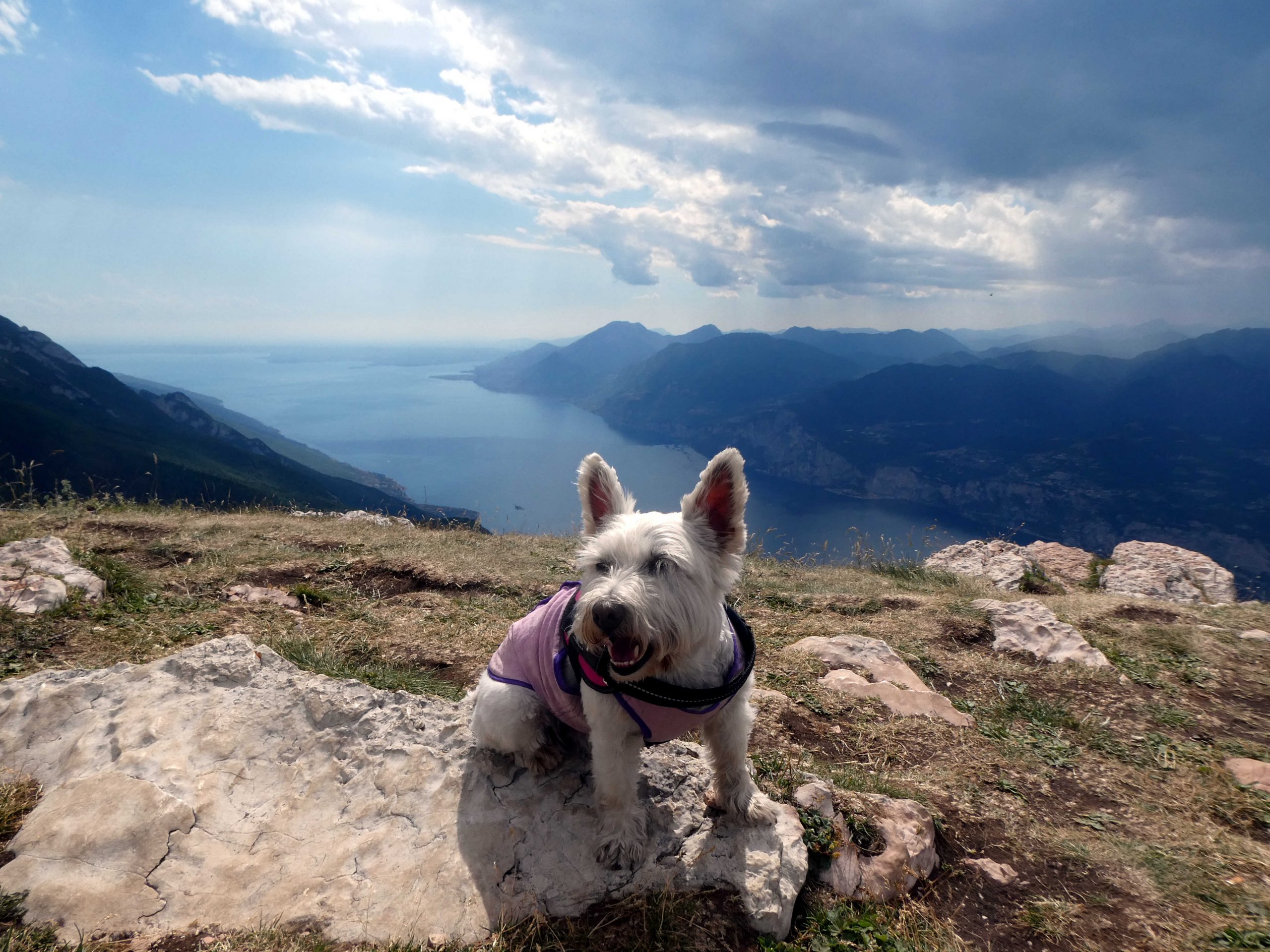 Let's go explore the other end, I shot off and Mum and Dad found it hard to keep up. When they got here, I noticed that Dad's t shirt was covered in flies. Dad your covered in flies, "I know Poppy, they are a total pain in the tits" he said.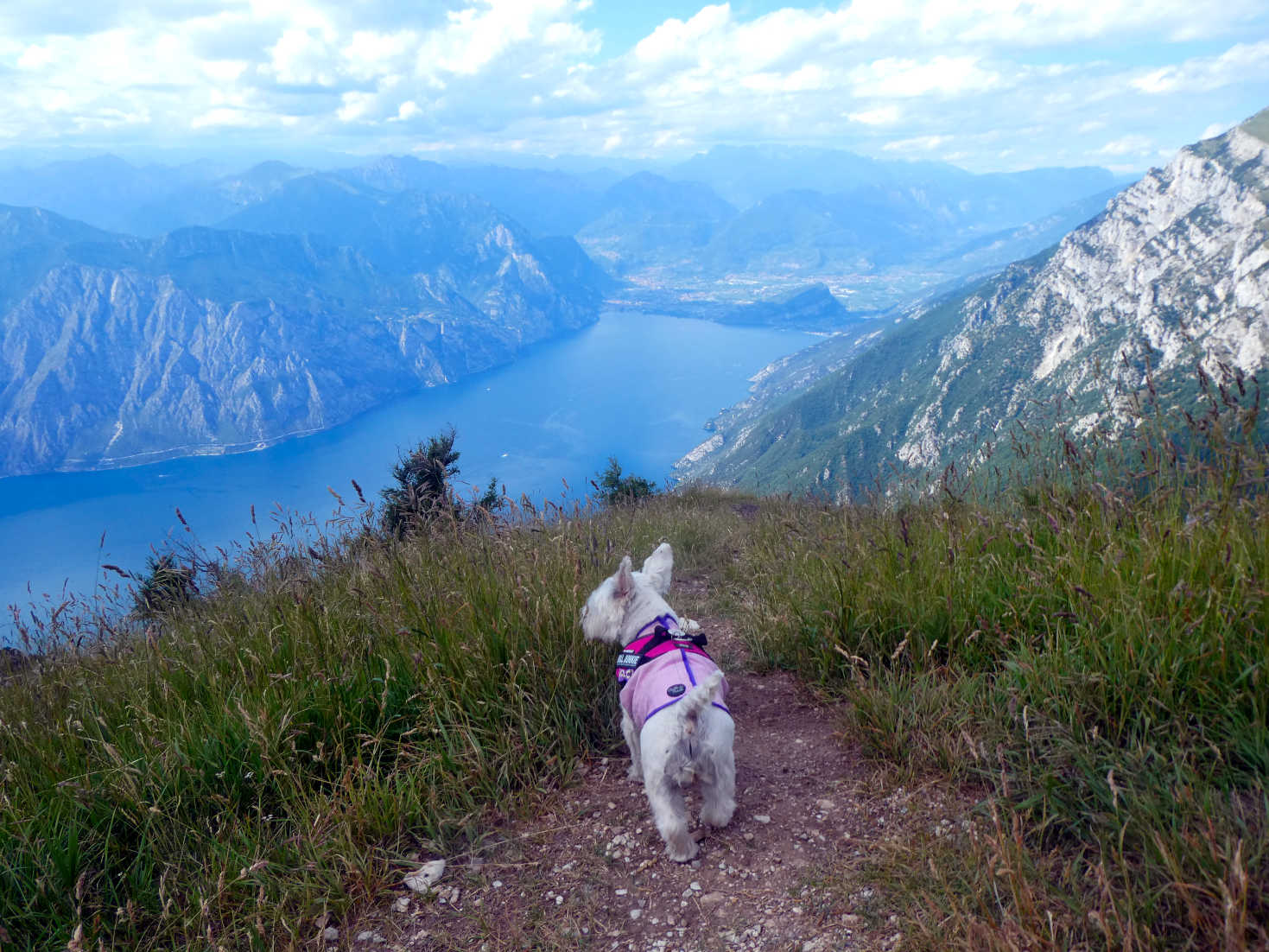 Mum and dad stopped to take some pictures, what you looking at? I jumped on a bench to get a better view, mmm it's just another mountain.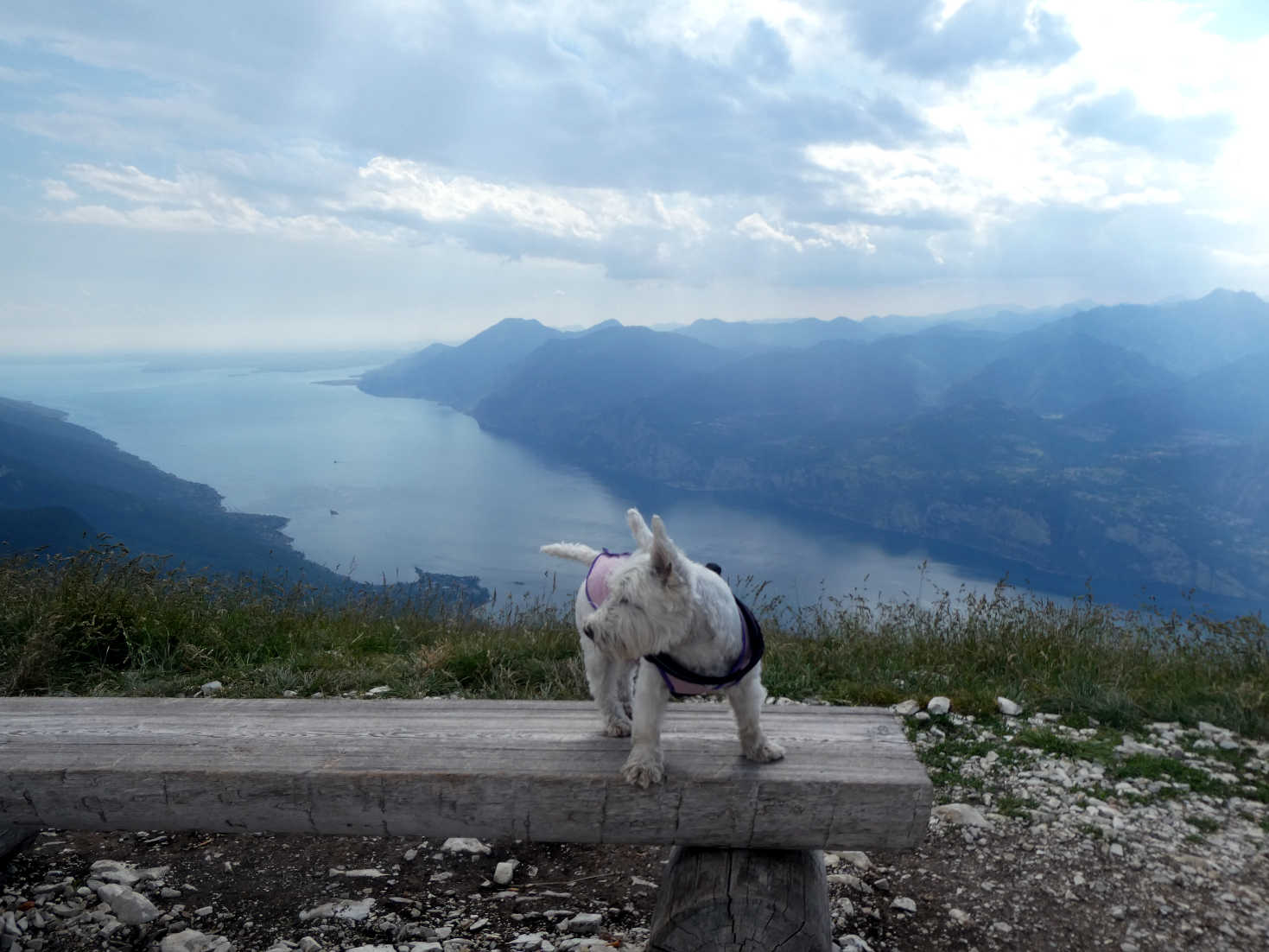 The flies were really bugging dad, I could tell he wanted to get away from this bit. Heading back to the cable car I heard bells. Dad where are the bells coming from? Then I got a familiar smell. Sniff, sniff sniff sniff. Nosees to the ground I followed it. That's when I found them, dirty great big hulking cows. Dad what are cows doing on a mountain? "They are special cows Poppy, these are the ones that make chocolate". Mmm cows that make chocolate? You're pulling my paw.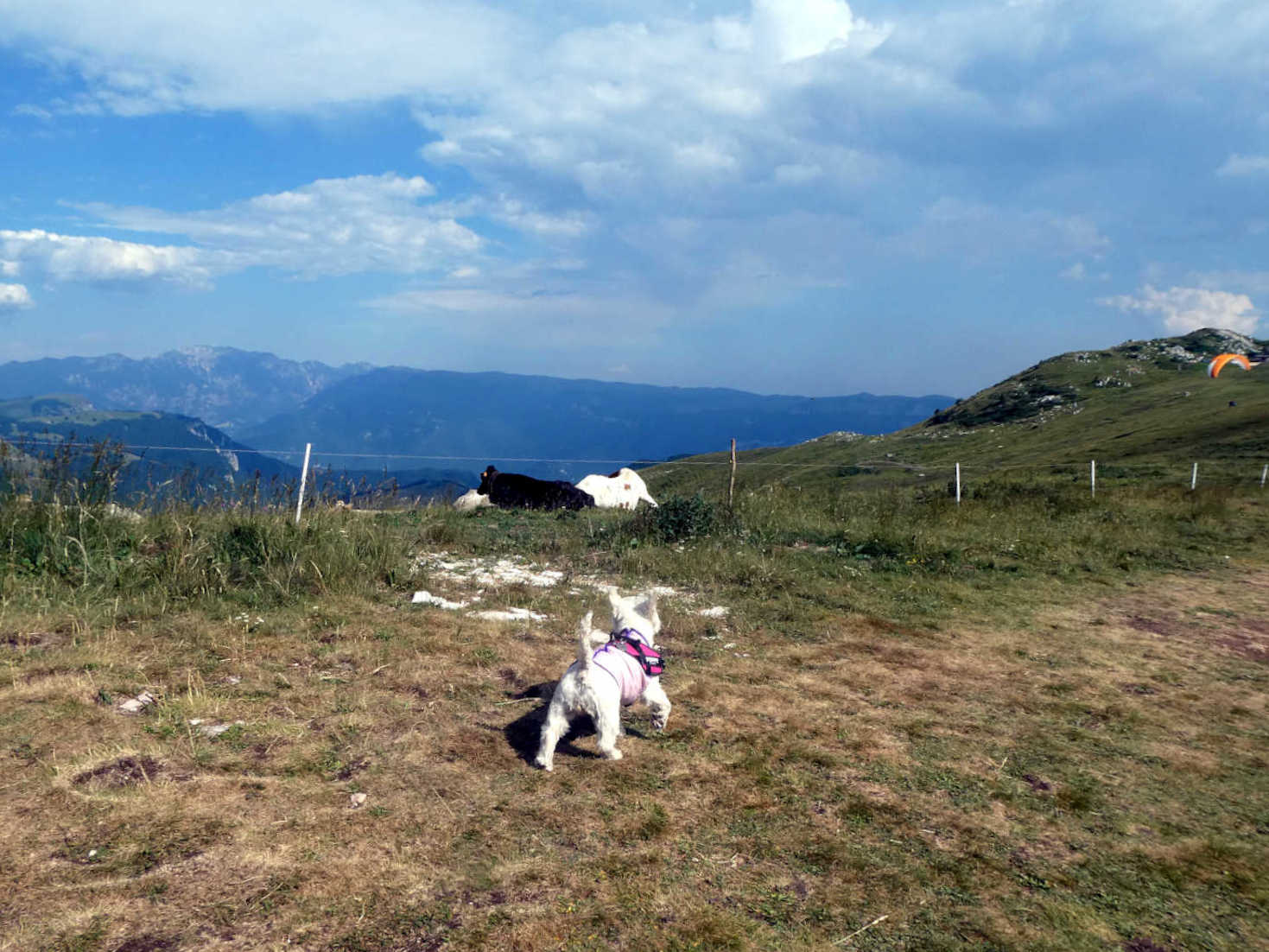 Suddenly I heard another noise a wooshy flappy noise, looking up I saw a strange bird. It was bright orange and had the body of a peoplesee! Grrrrrrrrrough, whoo whoo whoo awhooool. It sped over the cliff and was gone. Enough of this strangeness lets get back to Betsy. The cable car station had lots of peoplesees waiting to come down, we had to que. It's a long way down eh dad.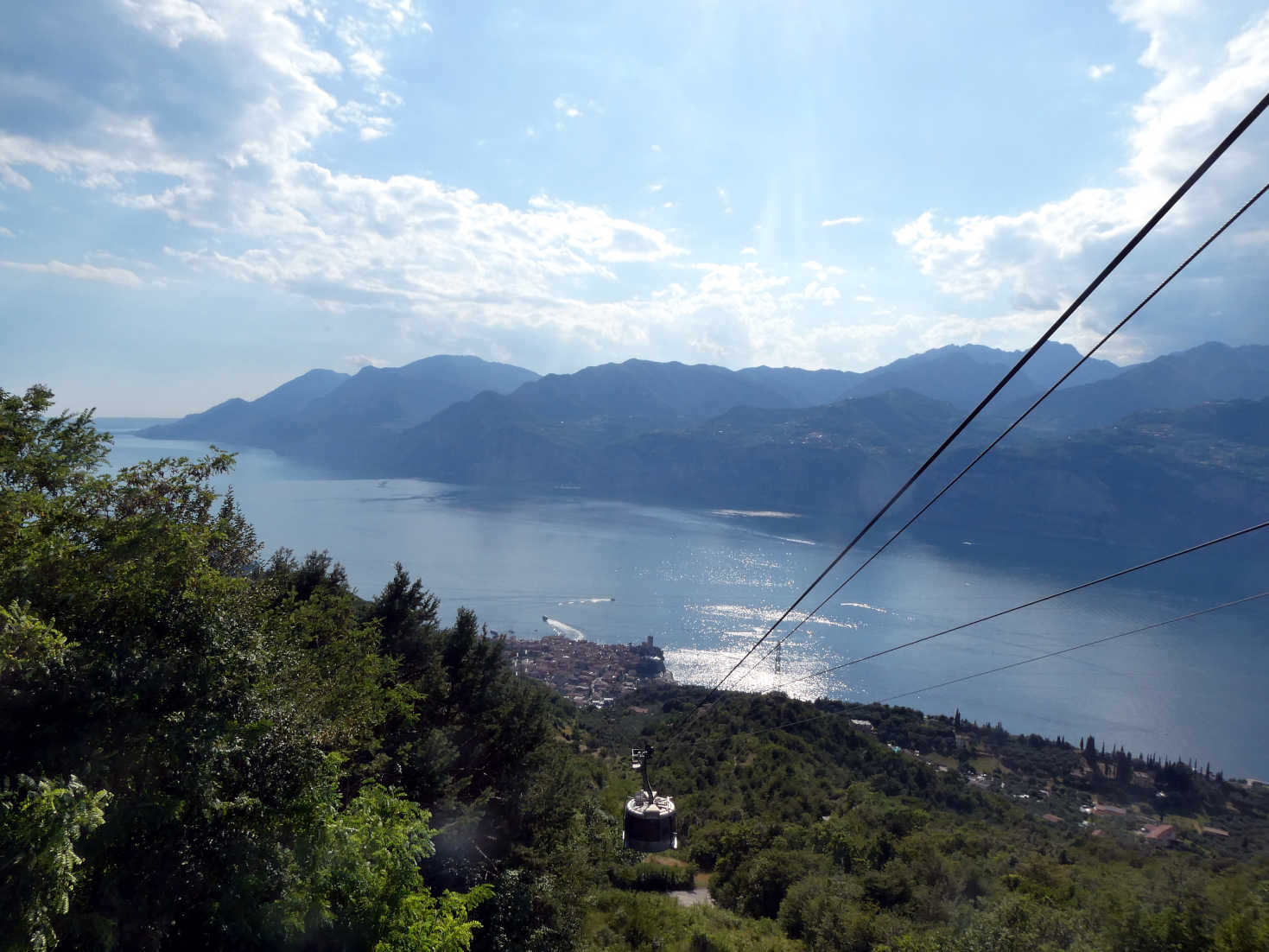 The cable car was mobbed. I had to sit on dad. At the bottom its was hot so Mum cooled my vest with fresh water. Time to plod back to camp. When we got there, I discovered I have a new neighbour, another cousin from the Czech Republic! He was called Sherman and was a bit bigger than me but younger.
Dad get this leash off me so we can play! Sherman doesn't have a leash, why should I?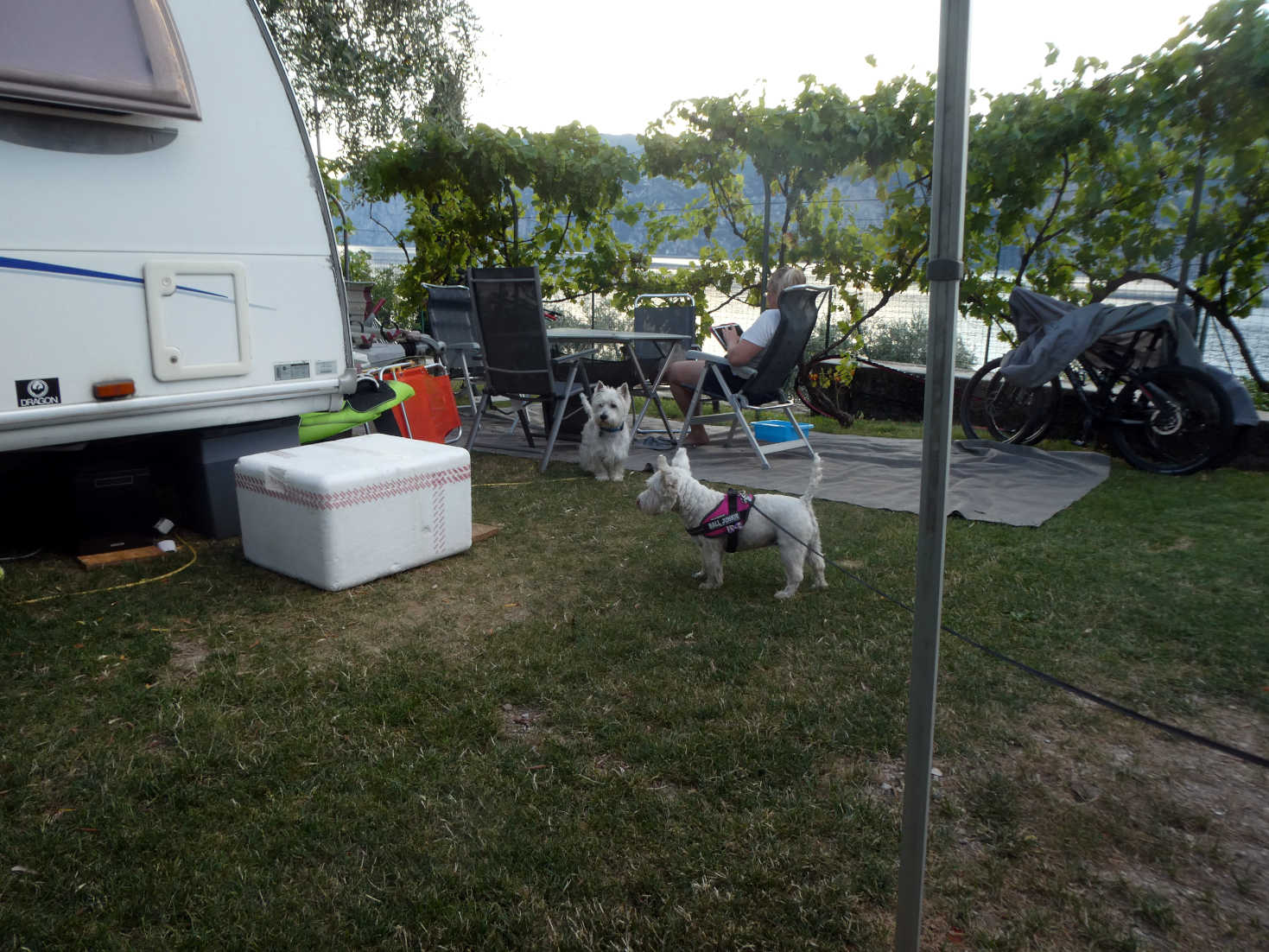 Thanks Dad Sherman is great fun, can I stay and play with Sherman tomorrow? You and Mum can go out, I'll be fine here, honest.