Climbing and jumping in Alnmouth
Betsy has to move to her old pitch today. Since we have to pack up mum and dad decided we should go a day trip. Where we going mum? "Alnmouth" Mmmm is that not the place where Mr wind lives? I'm sure the last time we were there it was so blustery I could hardly walk and couldn't open my eyes on the beach. Are you sure you want to go there?
Betsy shoogled herself down the wee country lanes mile after mile till she came into Alnmouth. Mmm, Dad where is Betsy going to rest? She went round the town twice before finding a place up at the old school. Lets go to the beach and see if its any better than last time. Looks like Mr Wind is on holibags today, Ball?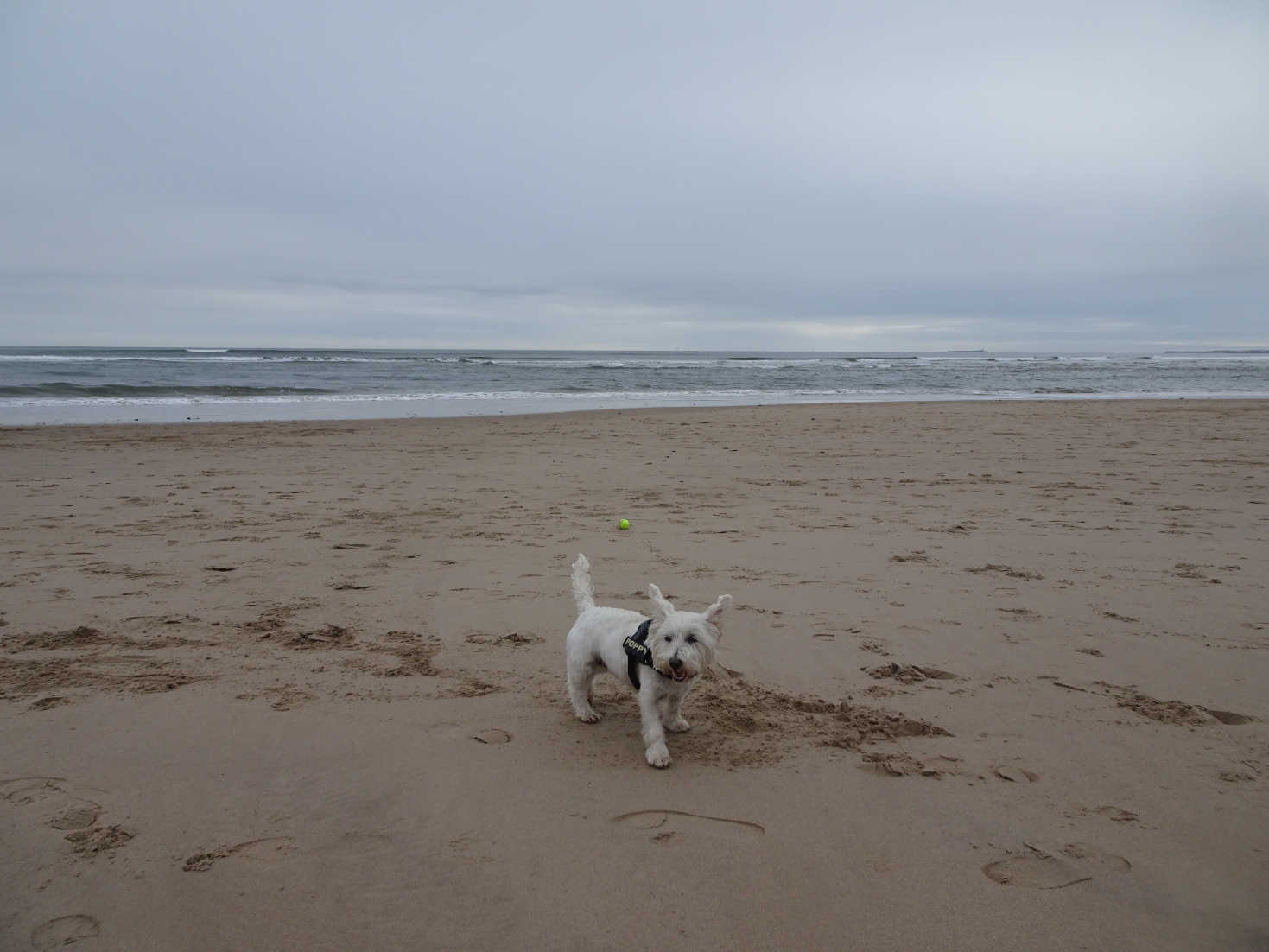 We played ball for a bit as we plodded up the beach, then I saw them, the blocks I sheltered behind last time. Mmm without the wind they look like fun. I had a great time jumping from block to block.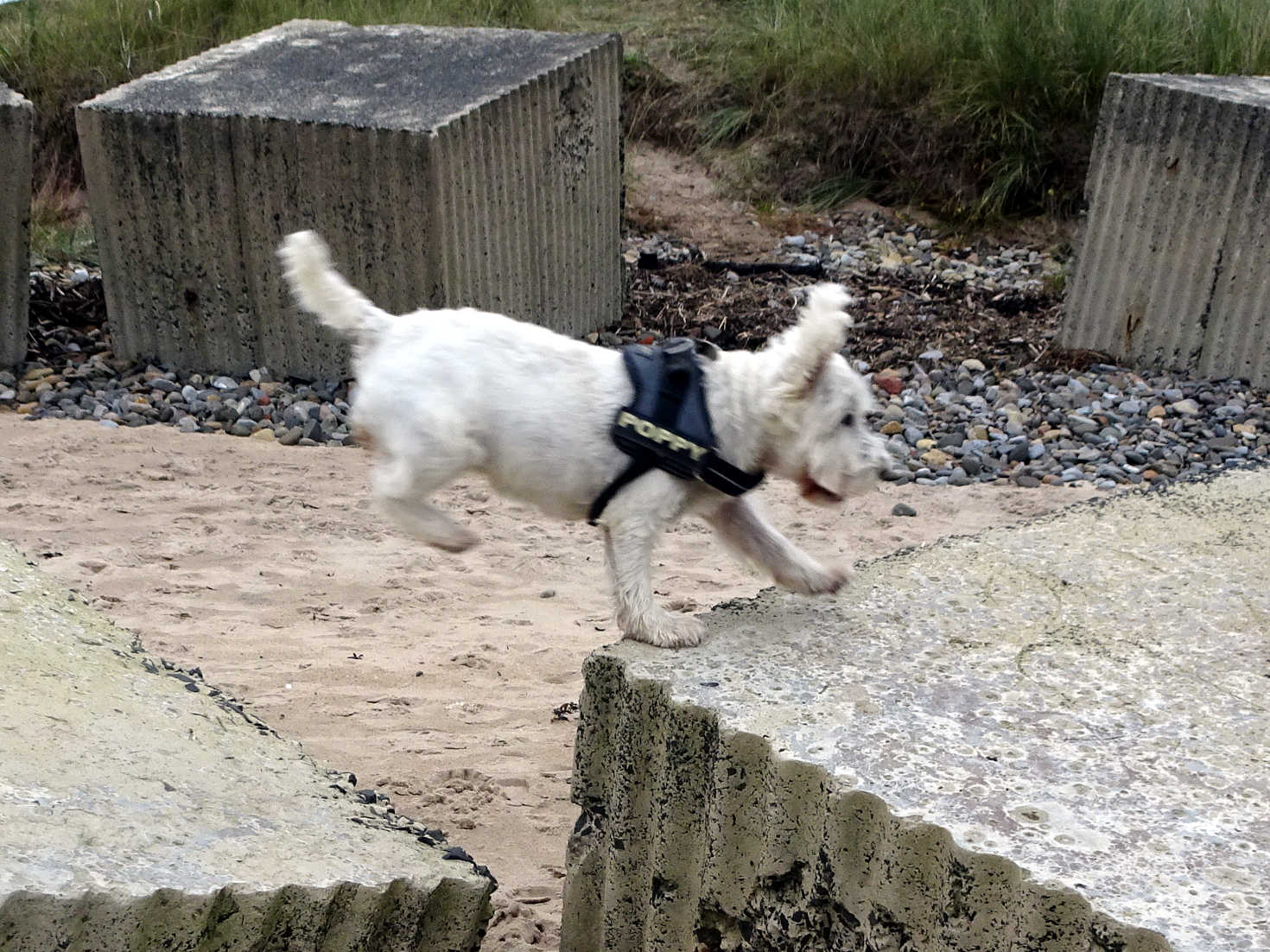 Mum said we should explore the other side because there were just too many peoplesees ahead. Oh OK then, sand is better for ball this way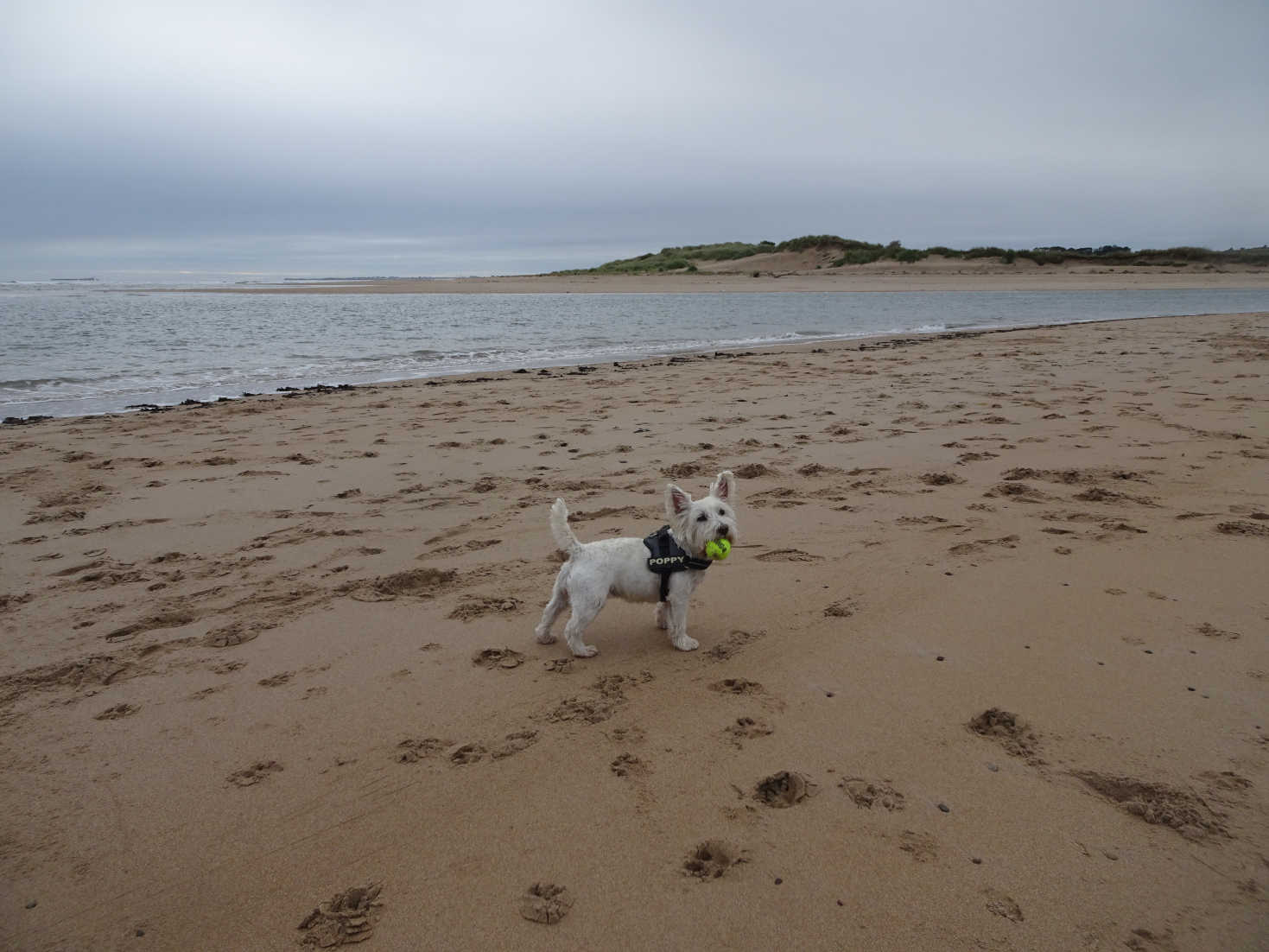 As the beach comes to an end the sand changes, this sand is a bit sinky, I'll go ahead to make sure you don't sink.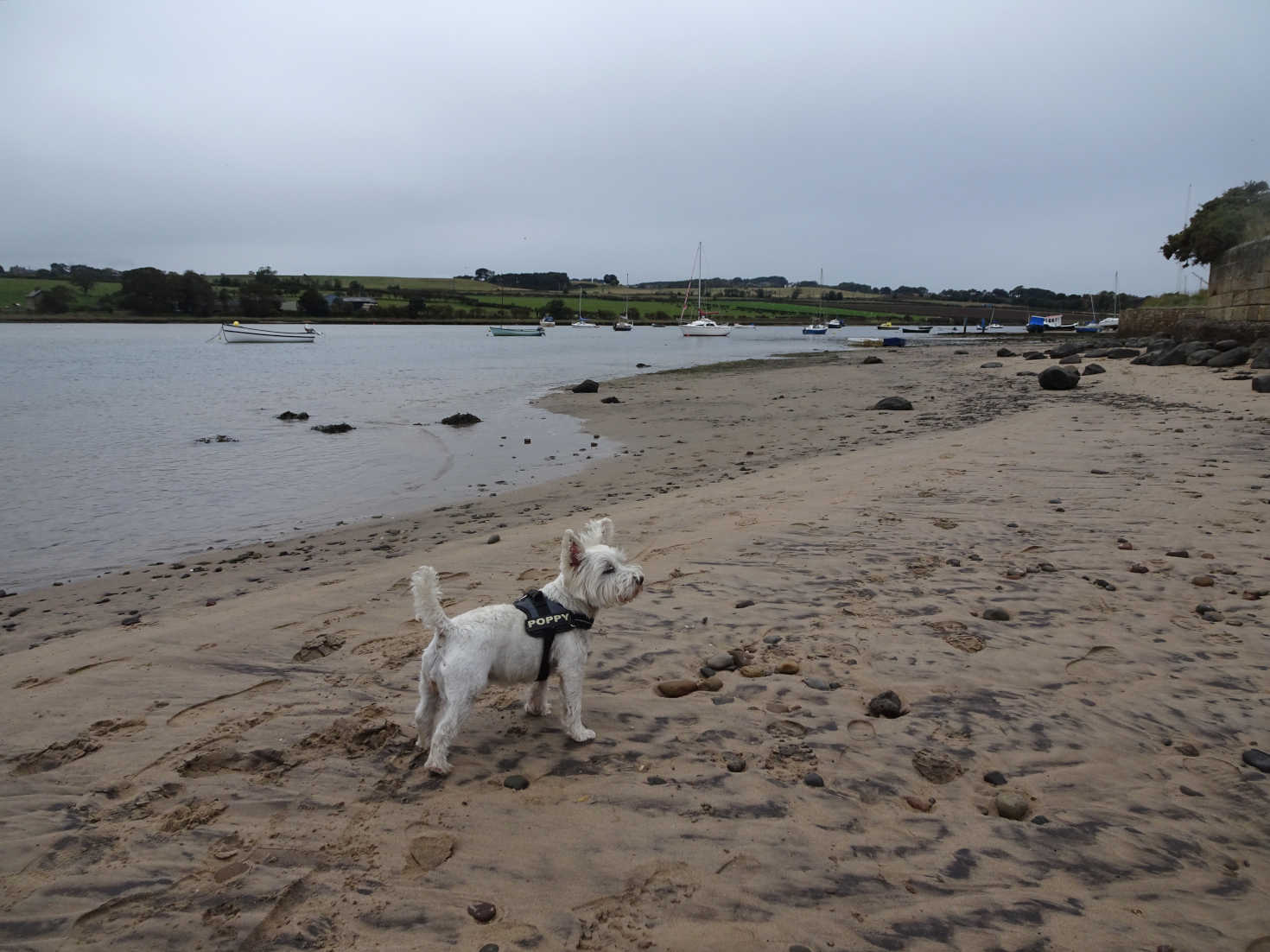 Round the corner we were in the harbour, boat after boat resting on the sandy riverbank. Even here was a good place to play ball. Poppys likes harbours always lots of nice fishee smells.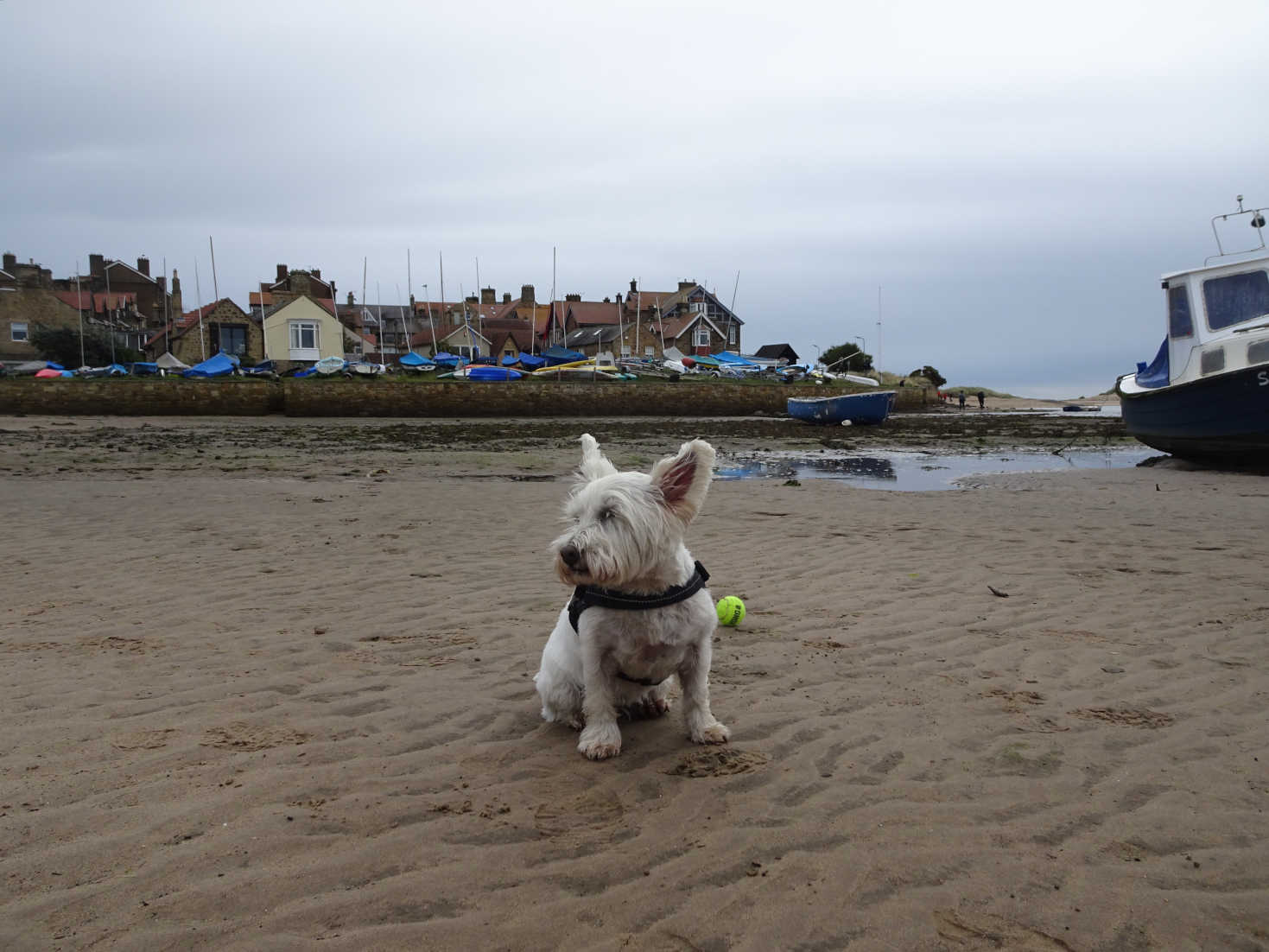 Let's go explore the sides of the river and see if we can get across. I jumped up on a wall and off we went. Mum and dad were happy I was on the wall because the path was boggin and poppys are white.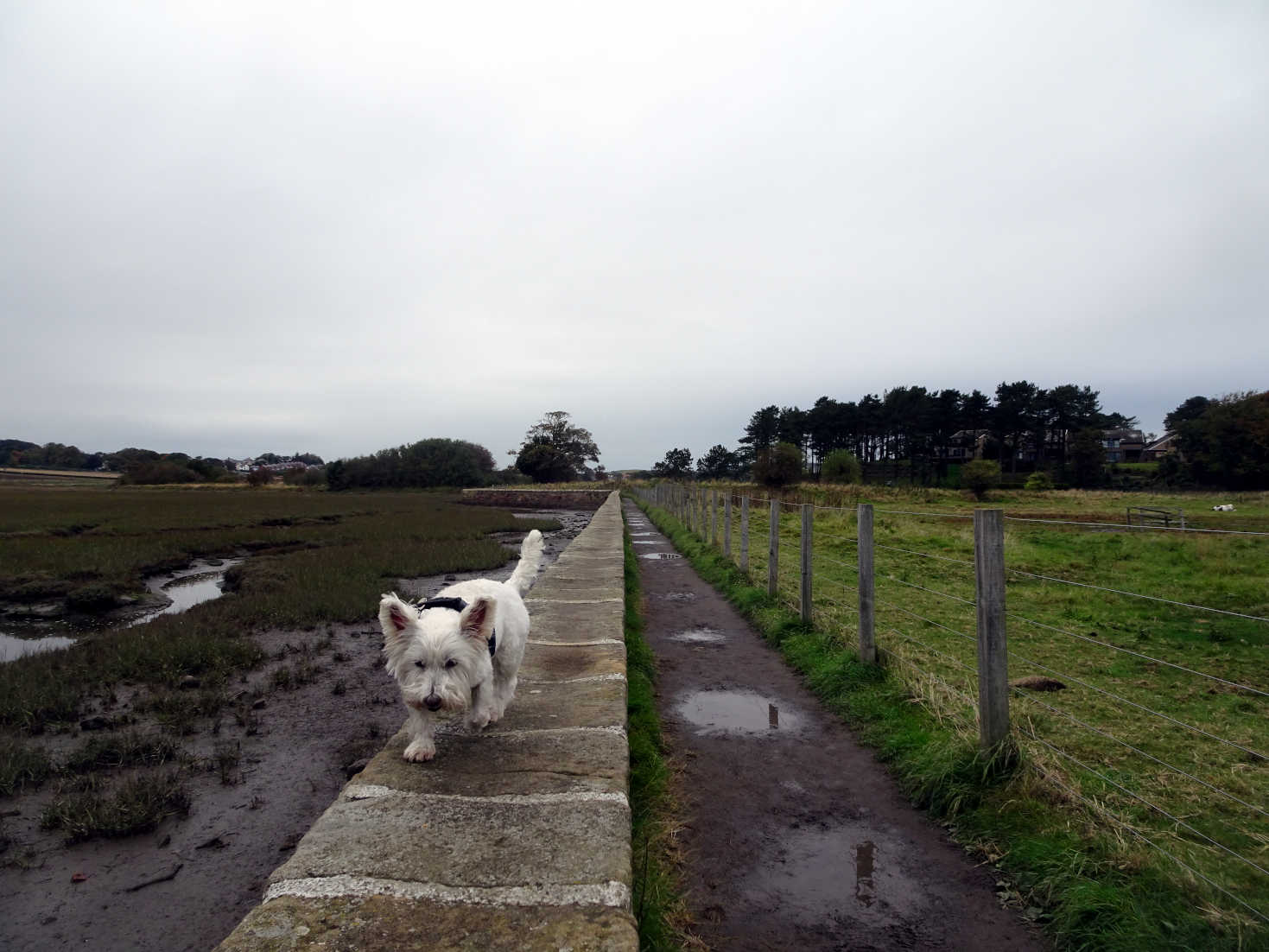 The wall came to an end and we gave up our attempt to get to the other side. Back to toun then. As we wondered around the back streets we came across an old dog. Dad, don't like the looks of him. As I started to walk past he lunged at me teeth snaping, he would have got me if dad hadn't let go of leash, I skipped past his gnashing teeth, that was a close one. Lets get back to Betsy.
We left unfed and headed back to Beadnell. Before we went back to camp Betsy stopped at the Landing. Why we stopped here? "Breakfast Poppy" said mum. Mmmm Breakfast!