Since I came back from Grampas mum and dad have been taking things out to Betsy. This means adventures! We bundled into here and set off. As we travelled the rain came on. We were in Betsy for ever and the rain got heavier and heavier.
Dad decided to take me out for a walk we went round the campsite but I wanted out. I dragged dad into the village. I barked at all the nasty cars making the hissing noises with their wheels on the wet road. We left the main road and came back to camp this time over the football fields. Dad, Ball Ball. He let me off lead grrrrough, ball ball. It was great lost of space to play. When we got back mum had to put me in the doggy bag.
Betsy took us to a campsite we have stayed in before, she found a spot to rest and dad let me out on the long lead. The mood in Betsy was not great. Mum was having problems with internets and dad was having problems with the TV and the rain was noisy against Betsy's roof.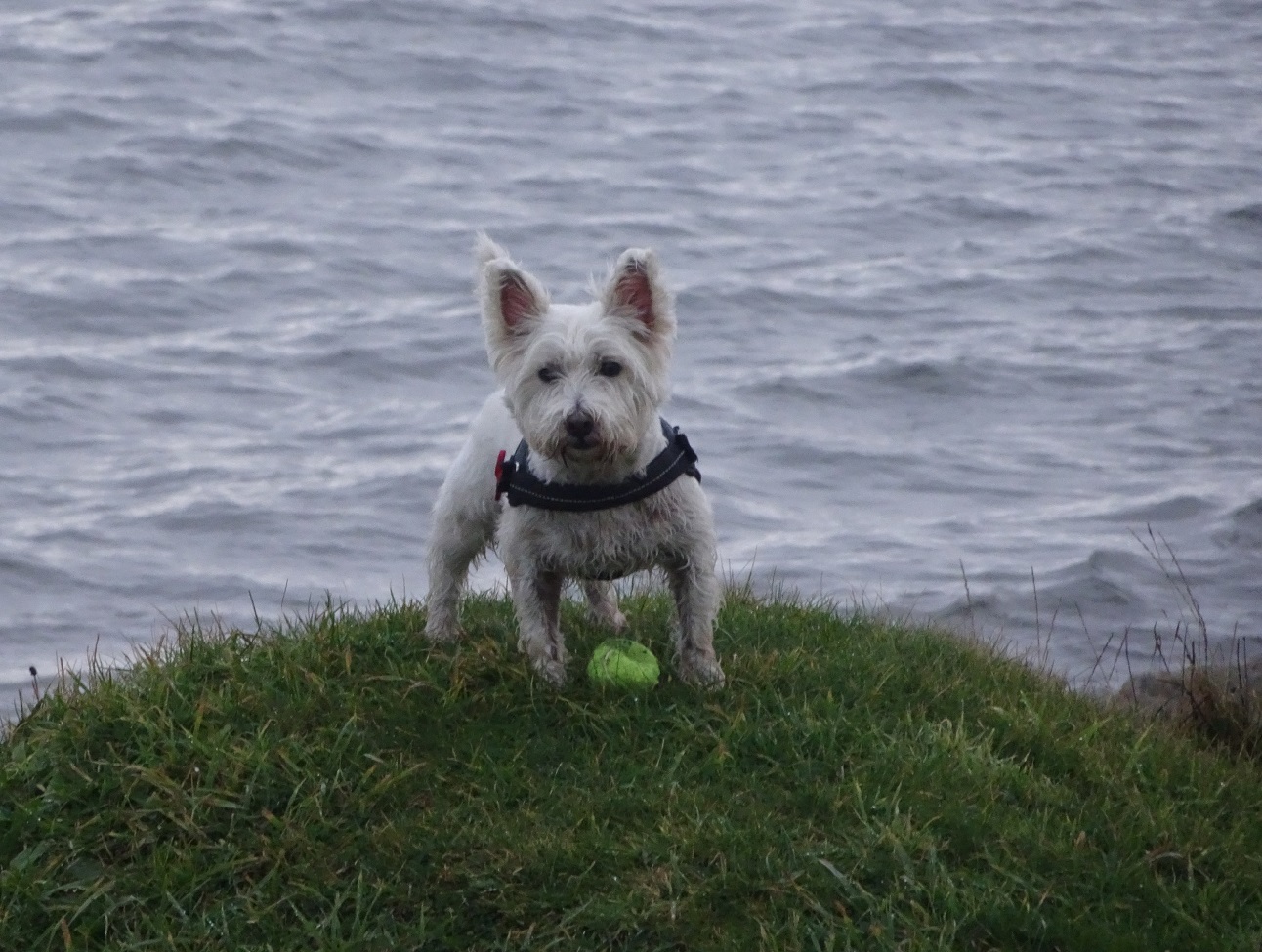 Later in the day the rain went off and everybody's spirits started to rise. We went down to the front. To get there we had to clime down lots of steps. We got to play in a small playground then went further to the windmill. The grass was short so the ball went for miles. Below the windmill was lots of very small grass hills. This was brilliant, the ball would bounce off the top and into pits and out again. Mum told me they were salt pits. In the old days peoplsees made salt here. How do you make salt mum?
Time to get back to Betsy for supper. On the way back big black and white mop of a dog came running straight at me. I was not happy it was too big, I dodged and darted but when It hit me it sent me flying, I growled at it but it didn't speak poppy, Mum Dad get me out of here!