Hi Poppy, We went to an Ice Hockey game last night, you wouldn't have liked it. Too many people. Today we went to a place called Casa Loma. We had to get the subway to Dupont and then climb a lot of stairs called the Baldwin Steps, you would have liked that. We got very wet. To recover breakfast at Tim Hortons was called for. Breakfast sausage and egg biscuits and coffee. You would have really loved the biscuits. We wondered into a neighbourhood called Wychwood Park. It must be where the rich people from Toronto live. It was even nice in the rain. We were getting wetter and wetter so back to the shelter of the subway. It seemed like miles as our feet were squelching. Next stop was the subway to Queen. The rain was still not letting up. We were going to a place called The St Lawrence Market. What can I say wee yin, you wouldn't be allowed in. You would have liked what we could buy for you though! Lots of sausage and salami and cheese.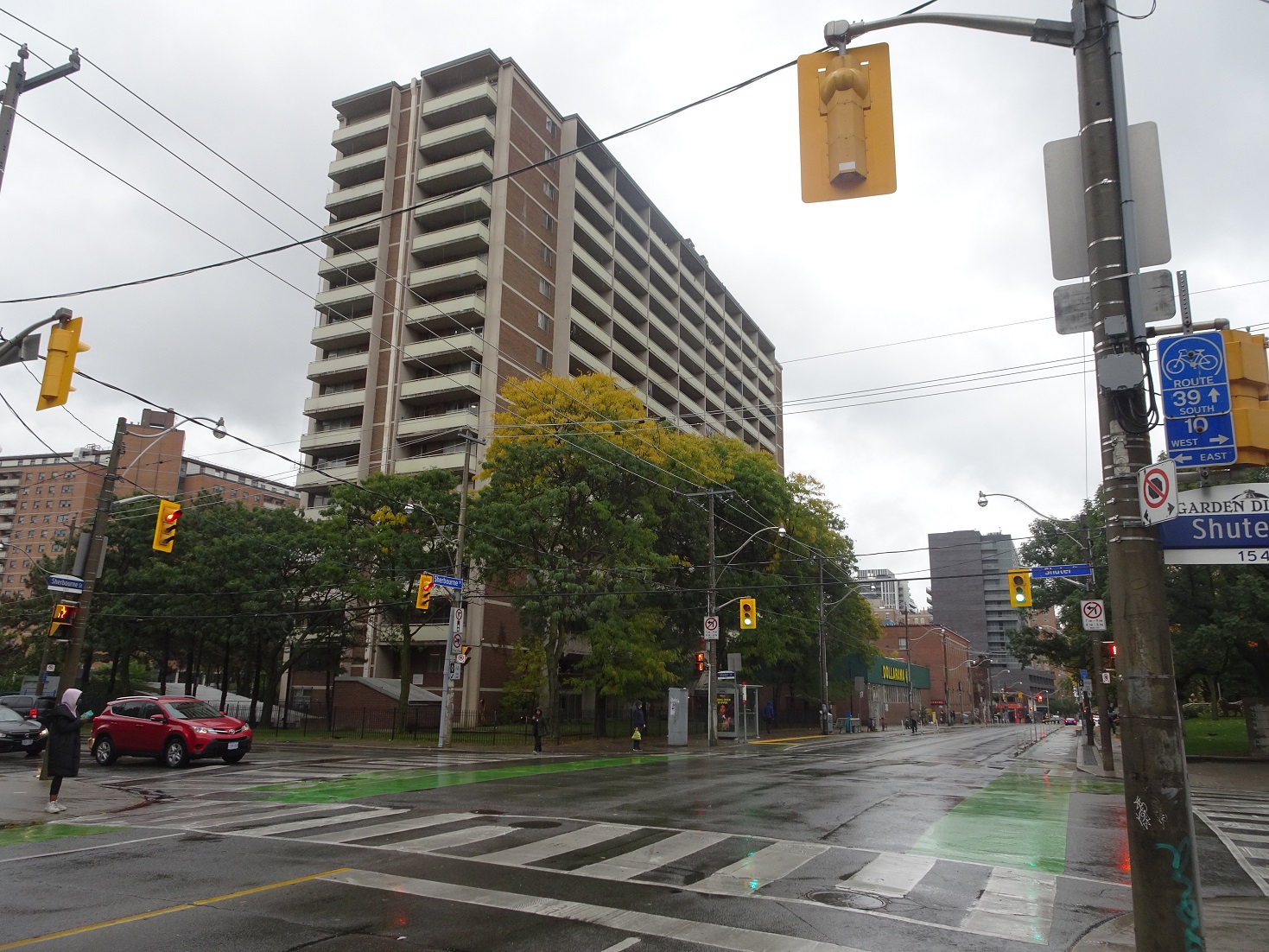 The rain continued and we soldiered on to the distillery district. Not a lot to write home about here but we did go into a pet shop to get you a present. Having had enough we headed north to Cabbage Town. There we found Allan Gardens you would have had a ball here. Squirrels everywhere. Not the normal ones you chase in the park, these squirrels are black.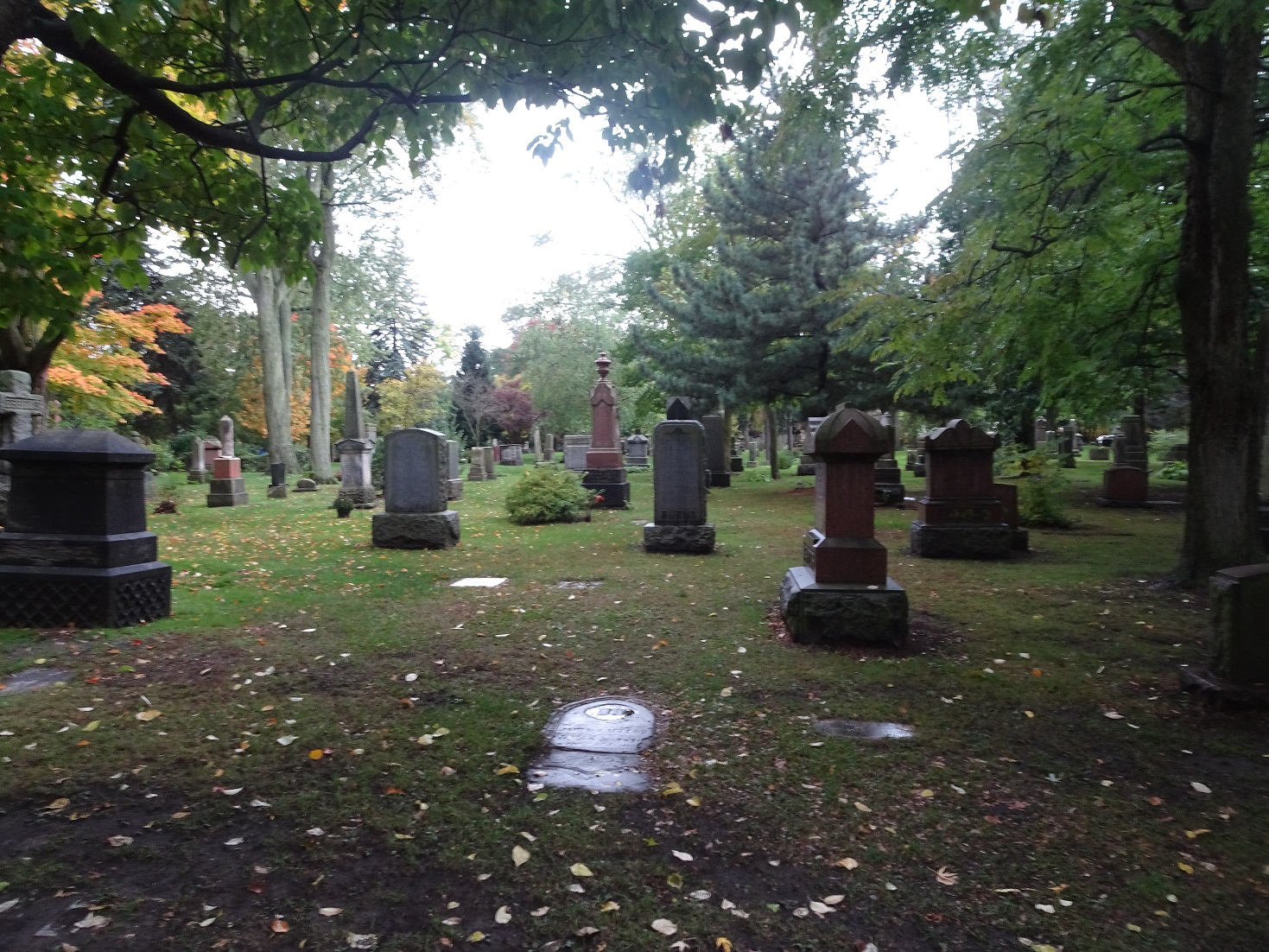 The rain eased but we were still soaked as we wandered through the streets up to the necropolis and Riverdale farm. Mum was spent by this point, so we headed down to the main street to get a tram back to town. Next to the subway station was another Tim Hortons. Time for an artisan-style grilled cheese! Artisan sliced whole wheat bread, filled with processed Cheddar and bacon and topped with shredded Mozzarella and Monterey Jack cheese. Yum.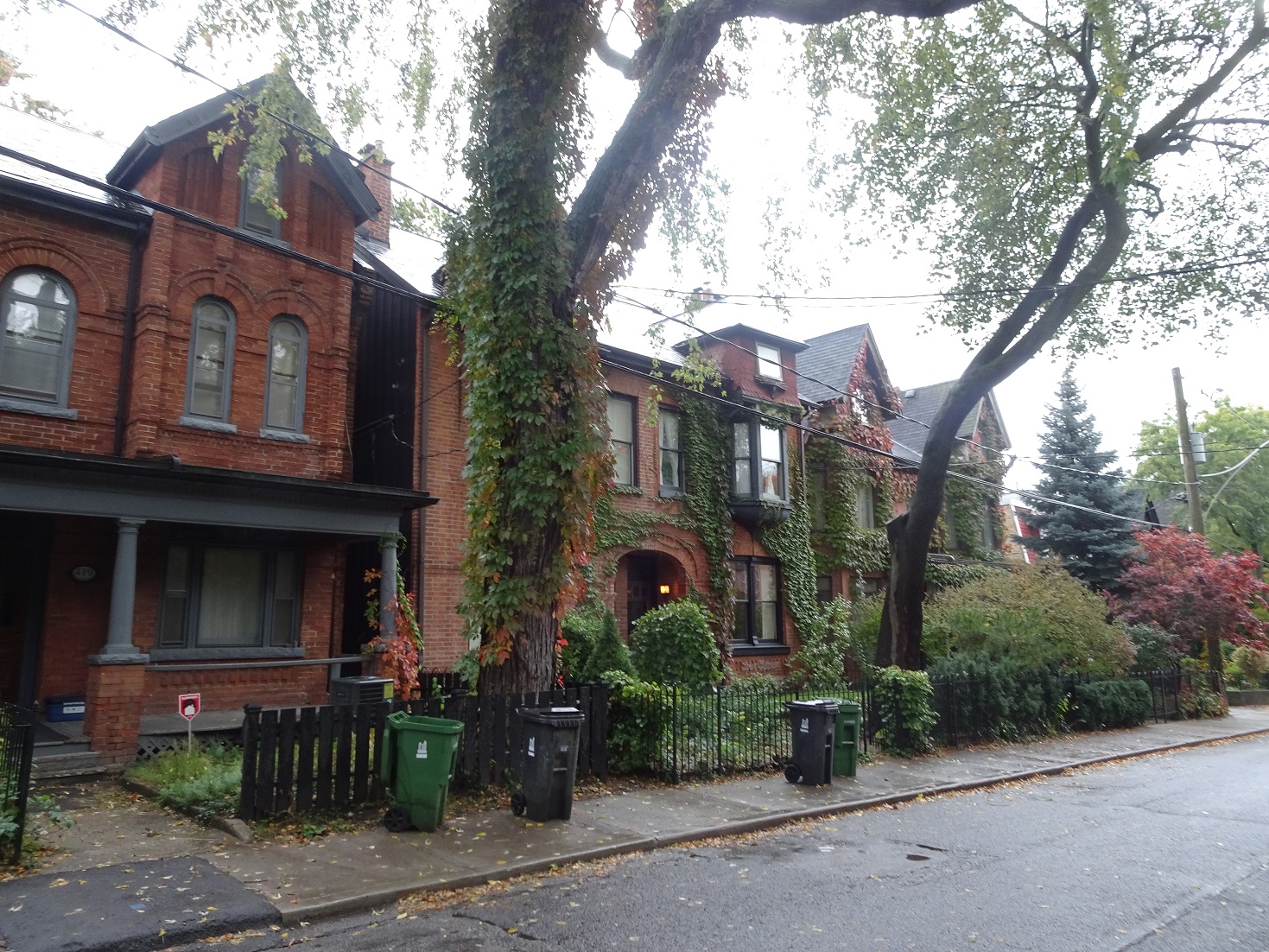 Back on the subway and to the flat in Yorkville. We got a surprise, the door was open and people were inside! So much for a nap, eventually they left. We have just checked up on you on poppycam and you are doing alright so we are going to have a few drinks before going to the airport see you tomorrow.