Poppy goes to Ravensglass
Mum and Dad have been going out to Betsy a lot over the last few days. Dad even stopped helping me dig up the garden! This can only mean one thing, proper adventures are back. Super Nicky was still telling us to stay local but mad Boris was on TV saying go for it!
We all clambered into Betsy and she roared into life for the first time this year. Proper Adventures have been late this year all because of Coronavirusees. Betsy was offski. She left the city behind and took the big long road south to Englandshires. Mum and dad were twitchy the closer we got to the boarder because in Scotland we were not allowed to go on adventures. The mood in Betsy lifted as soon as we entered Carlisle and betsy stopped at a big shop where dad got a lot of beer and mum got some wine. I got some treats so all's good.
A nap later Betsy stopped and a man took her too her rest spot. Mum did not like the spot and got dad to ask the man to change it. A few moments later she was off again to spot number 12. Finally she could rest, the side door open and steps dropped. Mum!, Dad! I want out! NEW SMELLS! Dad whats that? Pheasant? Can I chase it?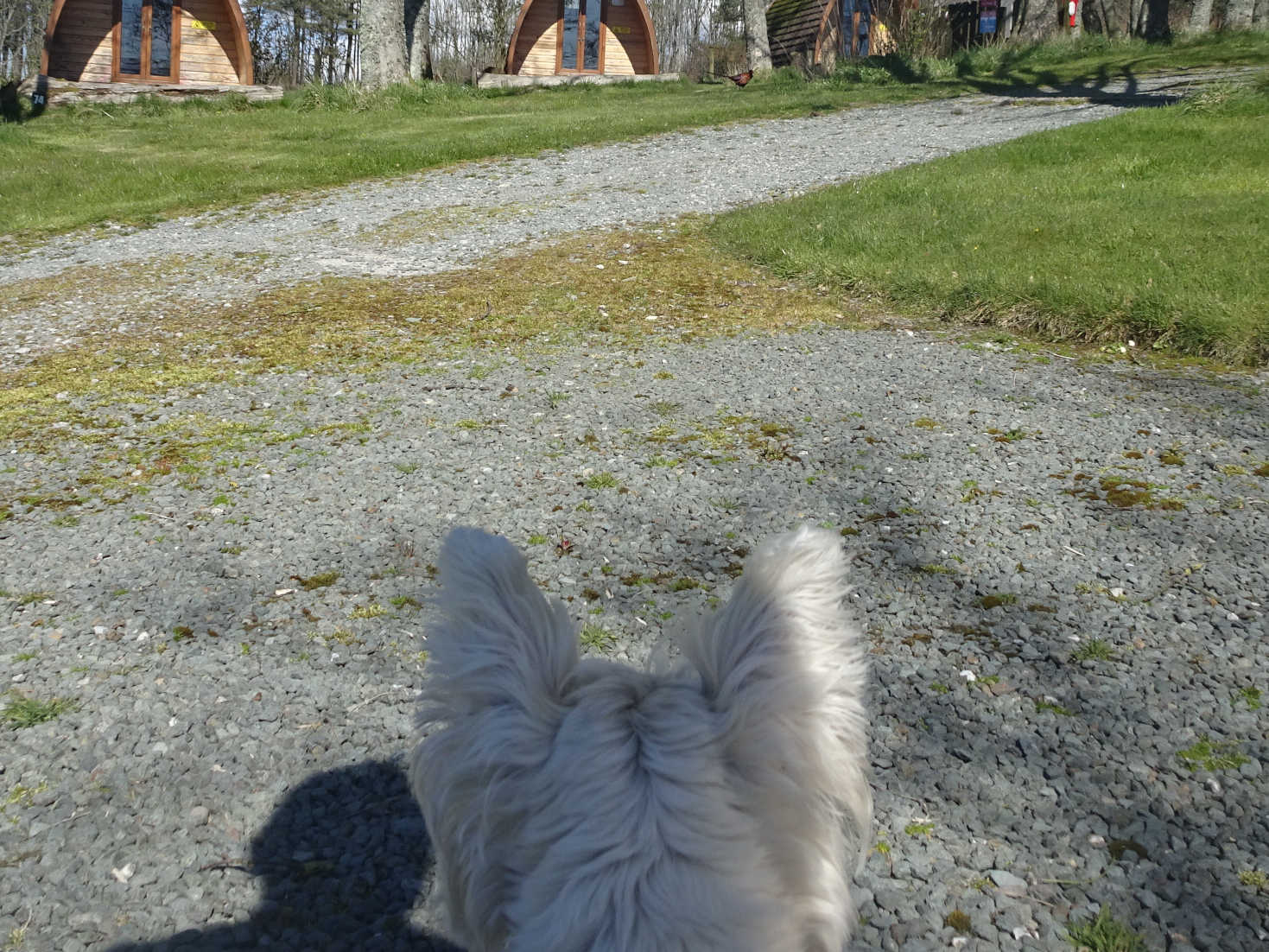 Mum and dad got Betsy ready for her rest. All the big bags were put under her, mum got water and dad poured pink stuff into the hatch on her side. What you doing that for dad? "No Facilities Poppy" Does that mean I have to pee and poo in there? "No Poppy, your OK"
Time to explore. We left camp and I was soon off leash taking a path down towards the smells of the seaside. We crossed a railway and entered a funny little village called Ravensglass. No sooner were we in, we were out. We walked along the shore where I met another dog, she was not very nice.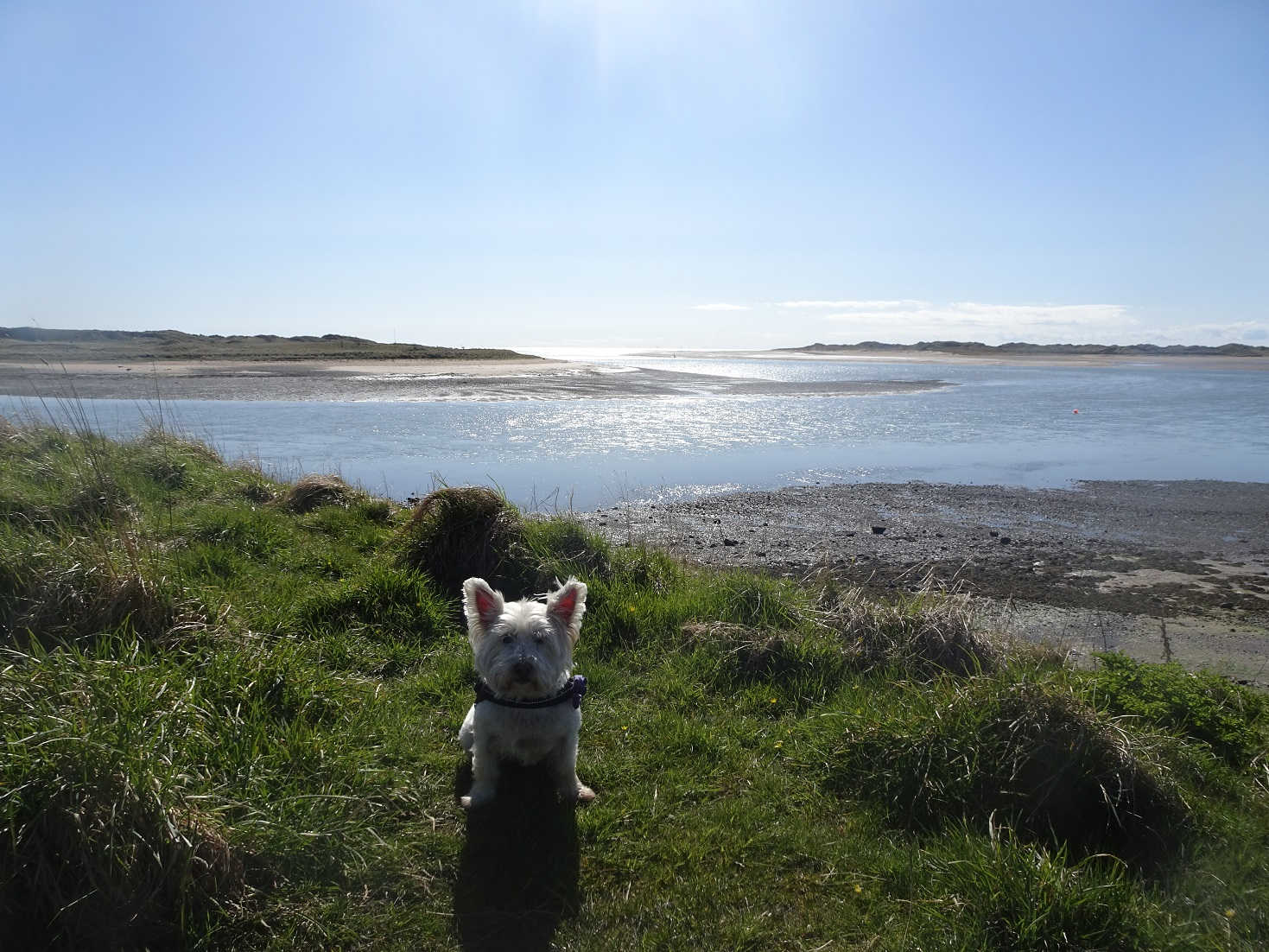 We walked as far as we could but had to leave the beach. Funny never walked under a railway to leave a beach. Mum read a sign that said "Private Road" we followed it for bit until dad noticed it just went to a farm, no more beach up here then dad. It wasn't much of a road but it was good enough for a game of ball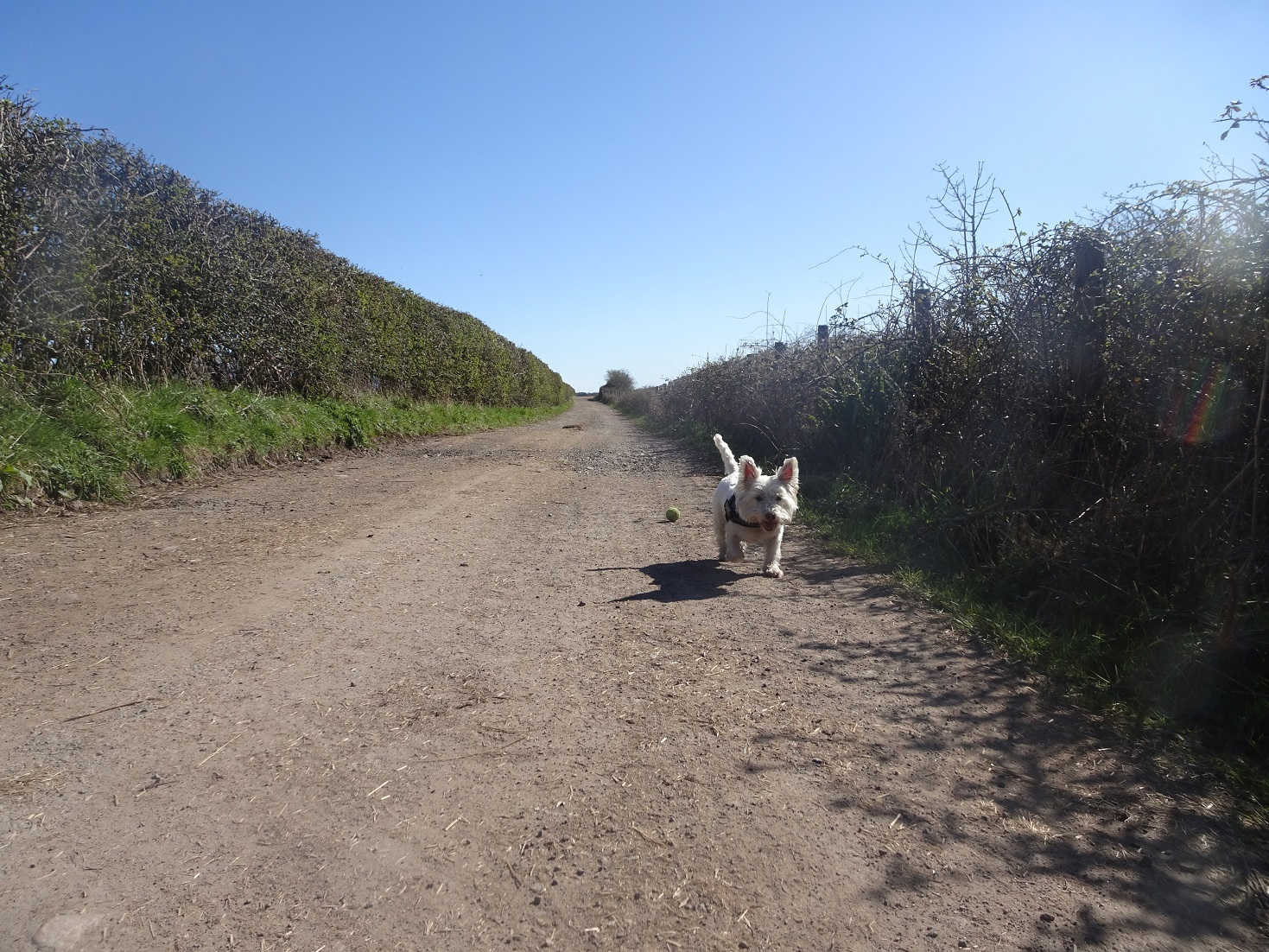 On the way back we stumbled across an old building. What is it dad? Can we go in? Dad said it was a Roman bath house, Bath House? A house for a bath? Poppys hates baths! Romans must be mentals to build a house for one. Not going in there! "It's OK poppy, no baths today".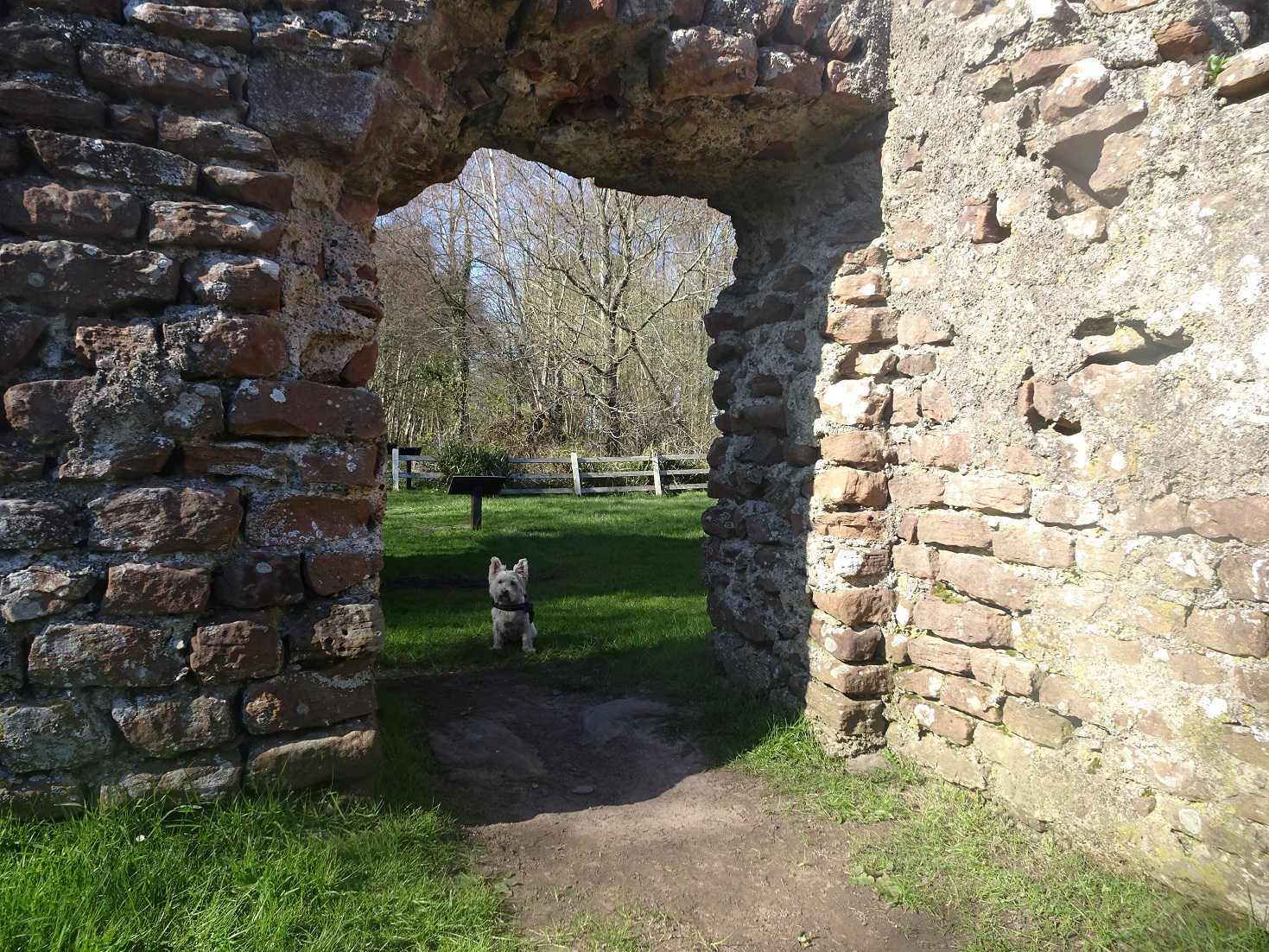 It was a bit too early to go back to Betsy so we went back to the village to explore. The hotel looked closed, but tables were outside so maybe it might be open all the tables had a reserved card on them. Suddenly we heard a steam whistle. Where did that come from Dad? Let's go! We wander up to the train station, nope it's not there, Dad there is hissing coming from across the car park, dad there's another station!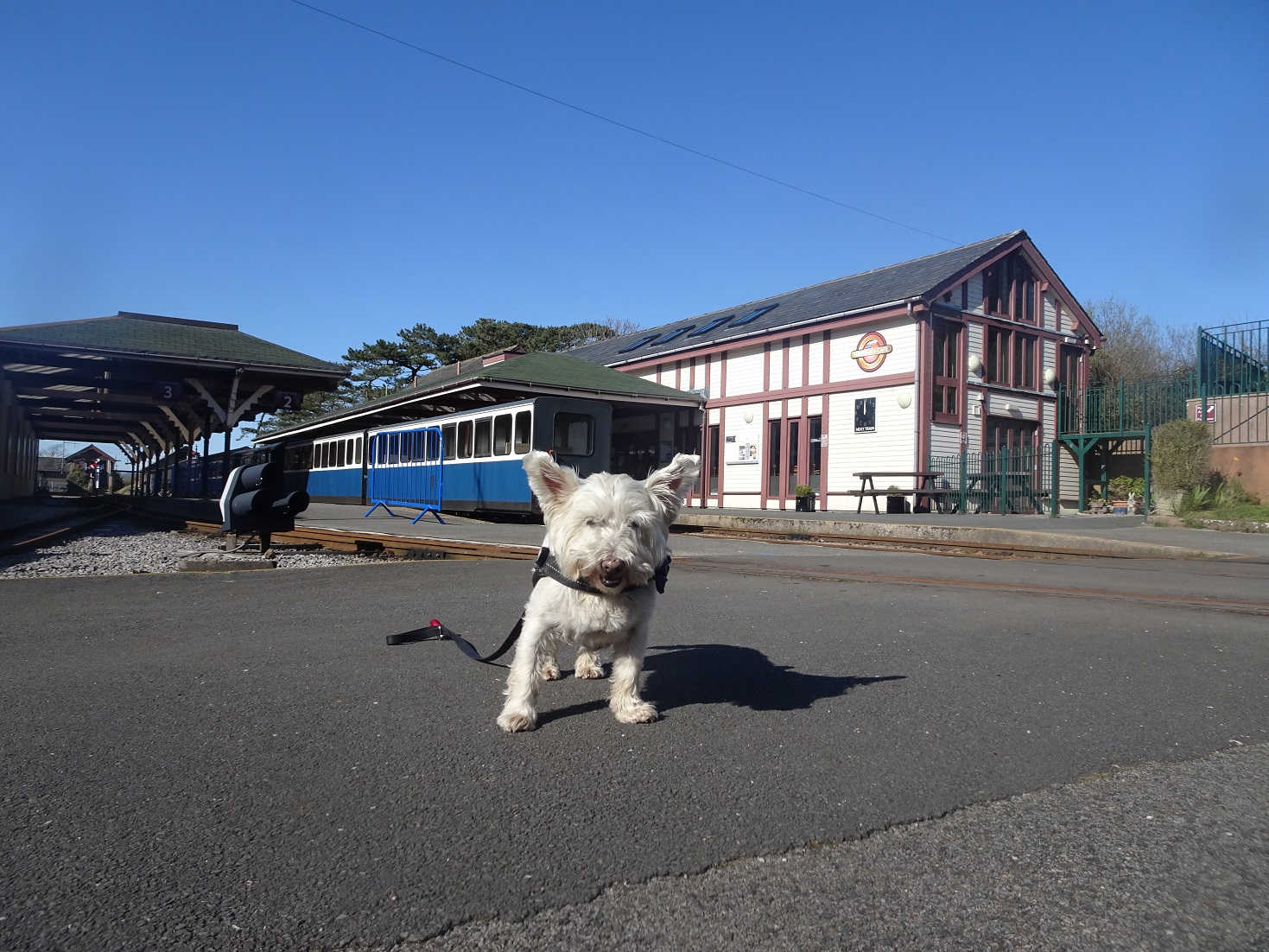 This was no ordinary train station. The platforms were not high, barely a kerb and the tracks were very small as well. It didn't smell like a train station I better have a sniff around.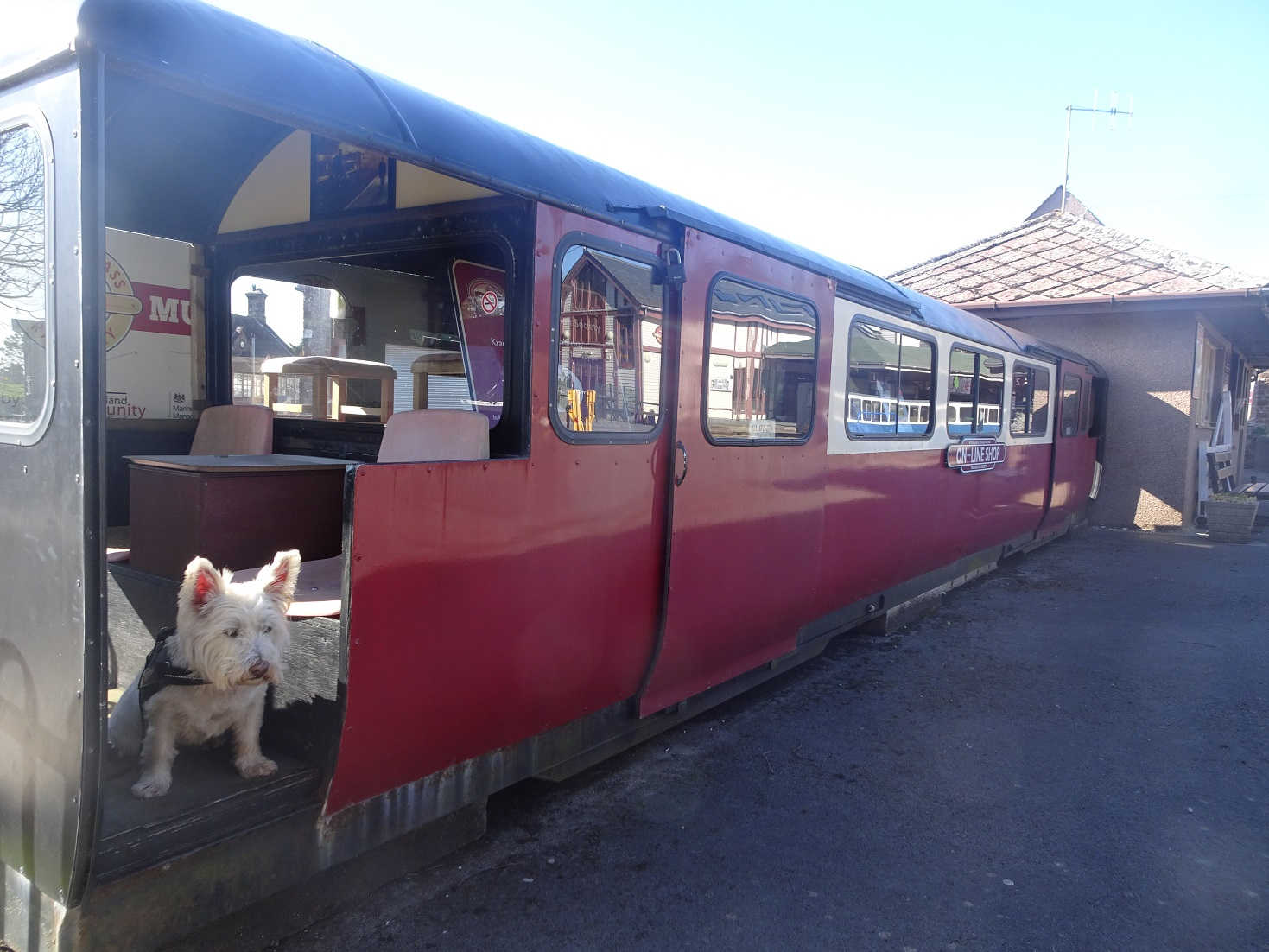 No sign of the hissy thing time to go back to Betsy. Back at base I was on long leash when I heard Baaaaaa. MMM that's not normal, I got as close to the fence as long leash would let me, baby sheeps, I have baby sheeps as neighbours. The adventures are really beginning.