Today the adventures continue, bye bye Carradale hello open road. Before we could go mum wanted to say goodbye to her old next close neighbour. Mum knew him from when she was a pup. They talked and talked for ages! Eventually we got into Betsy and were off.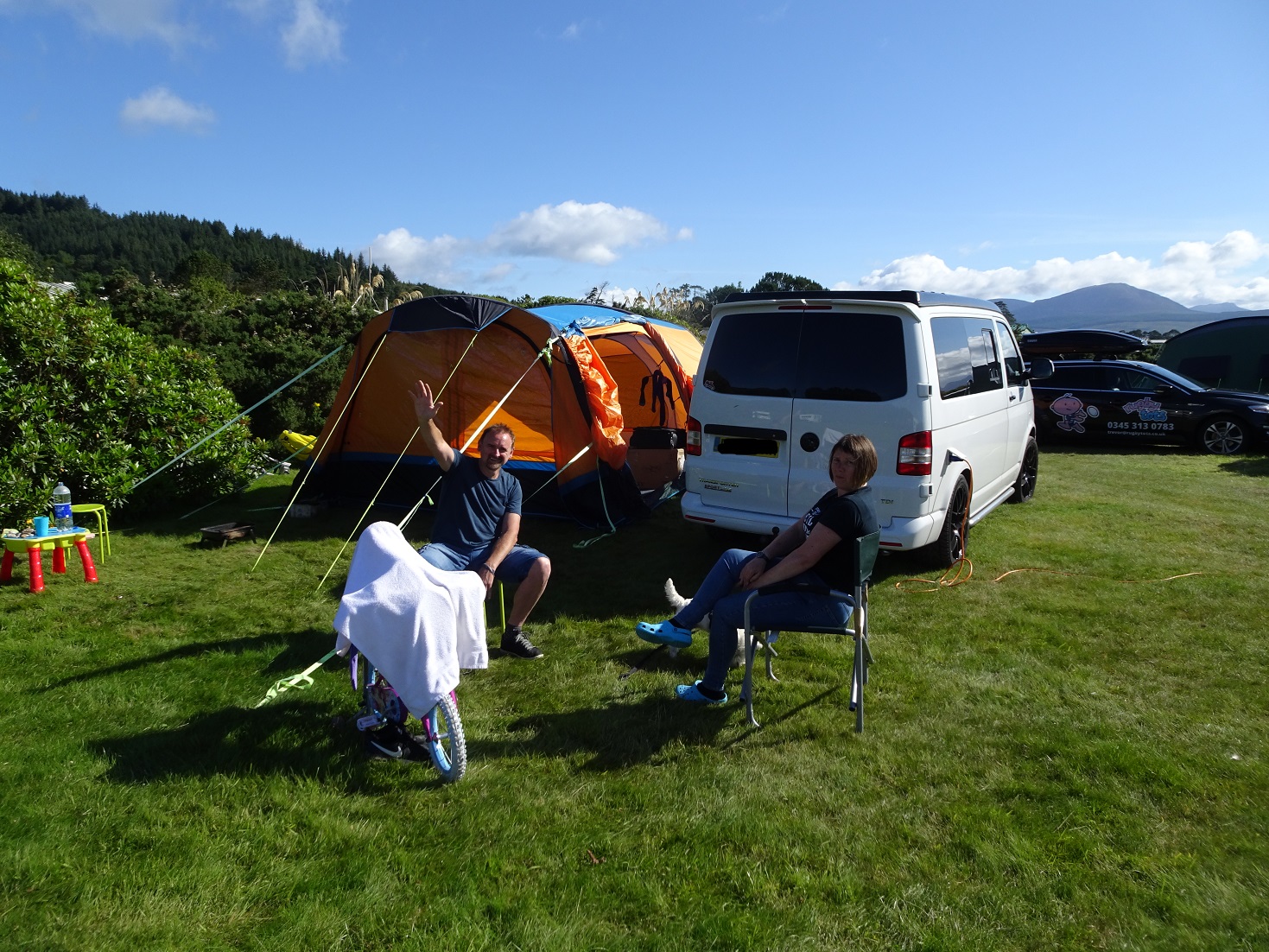 Betsy took us out of camp and along the road to The Glen Bar where we dad dinner last night. She turned south and passed over the bridge at Waterfoot and up the steep hill. The hill must have tired her because she stopped for a rest at Torrisdale beside the beach.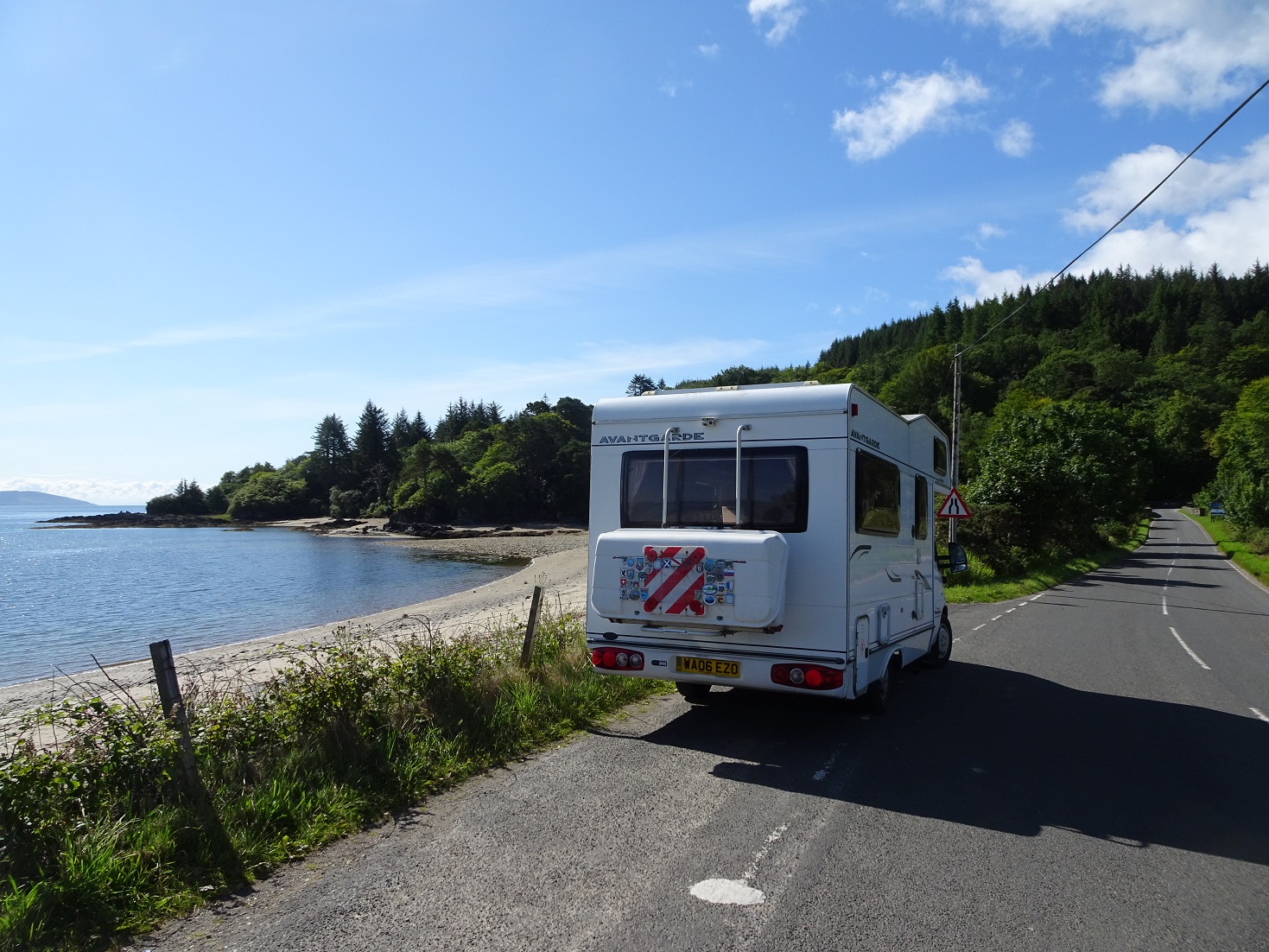 After her rest she was off again, trundling down the small and winding road. We came to a village called Saddell and Betsy pulled off the road for another rest. We jumped out of Betsy and walked down a long path that was covered by trees. A sign post said poppys must be on leash, good job dad never saw that! Smells everywhere. At the castle I could smell the sea. Hurry mum I know there is a beach here.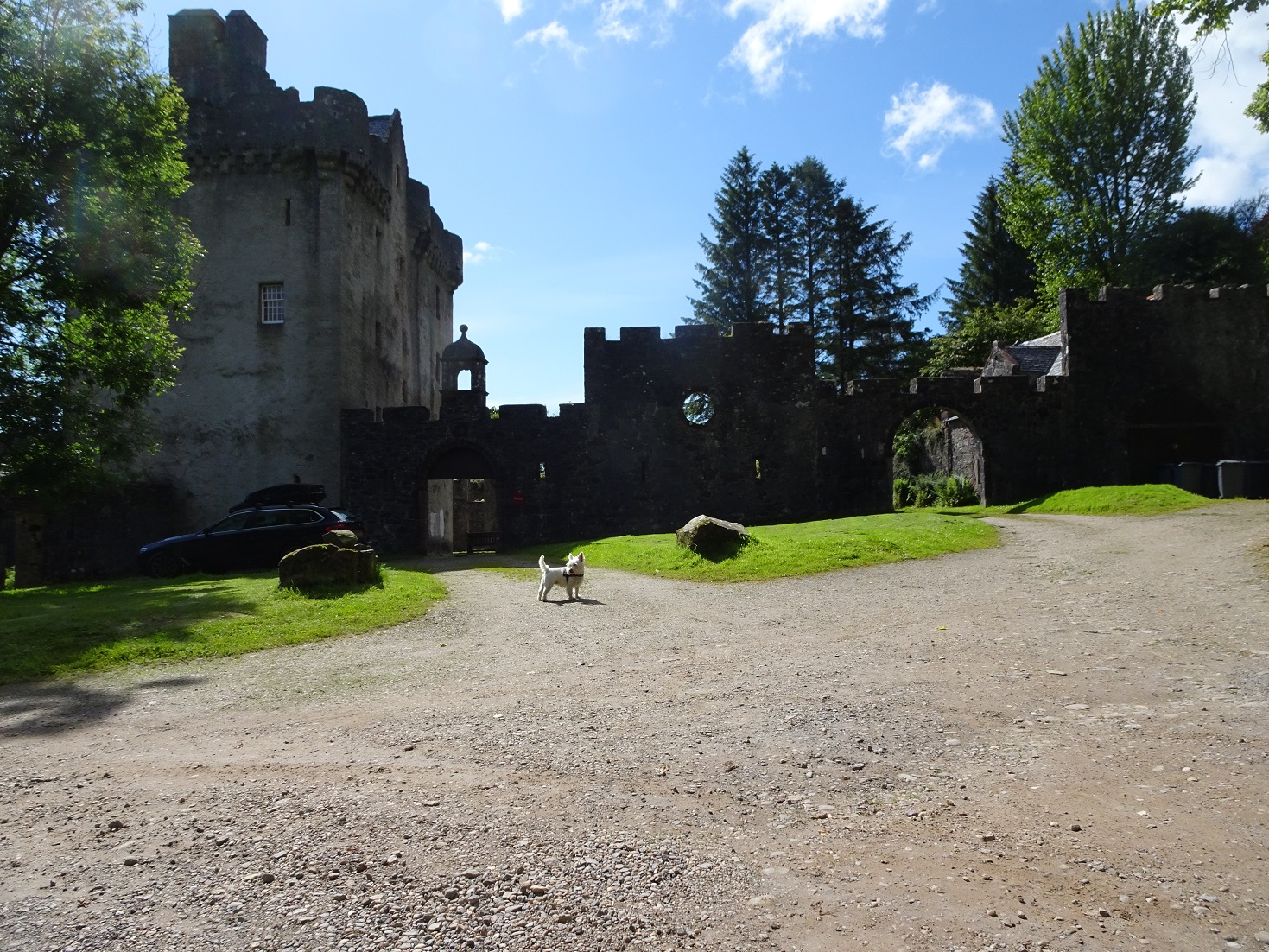 When we got to the beach I was hassled by an annoying barky dog. I ignored him all the way along the beach. It was a nice beach. According to dad some peoplsee called Paul McCartney filmed a music video here with a bagpipe band, poppys no likey bagpipes.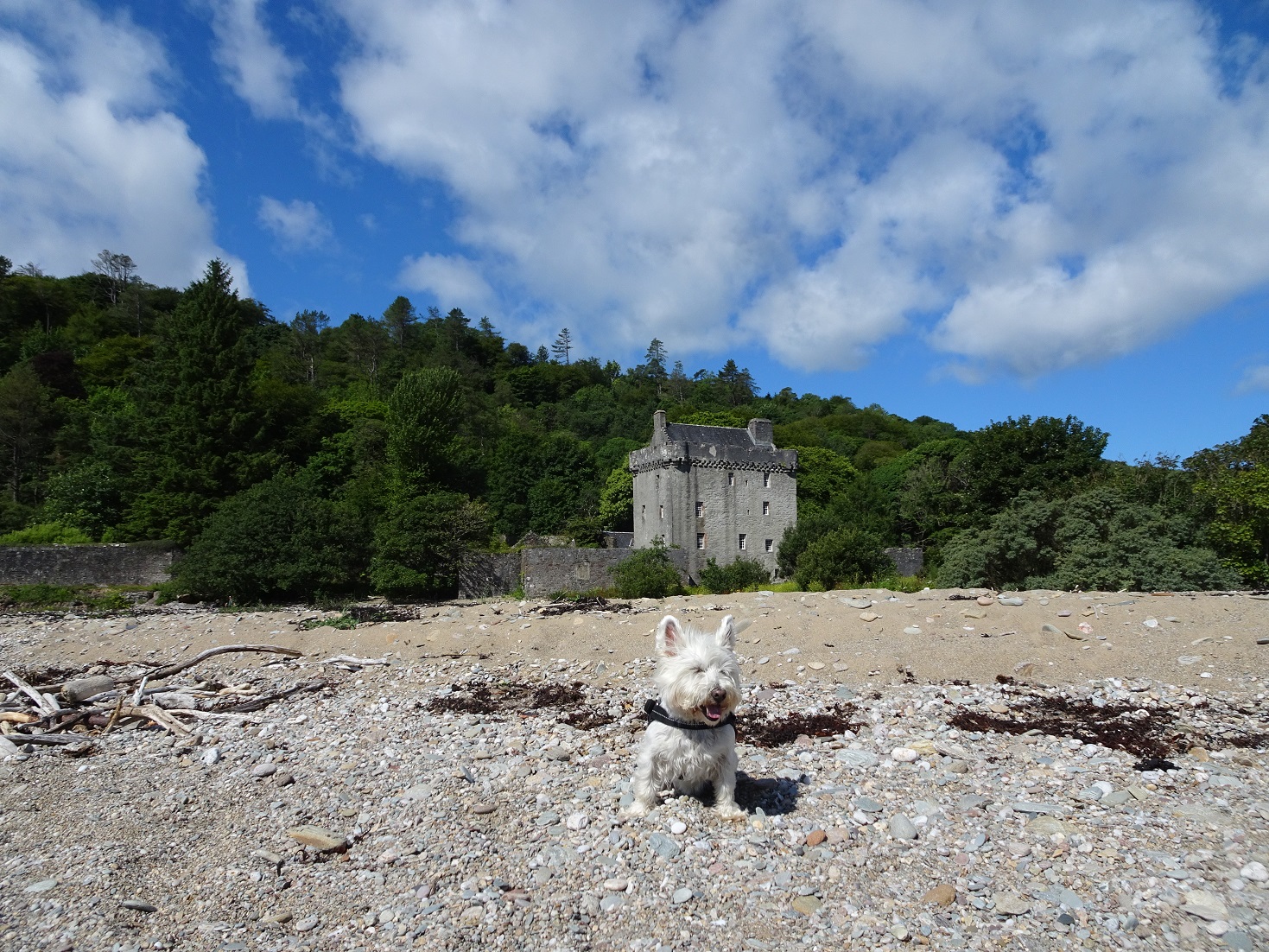 At the end of the beach was a river called Loch Gilp, how can a river be a loch dad? That's just daft. It might be daft but it tasted good.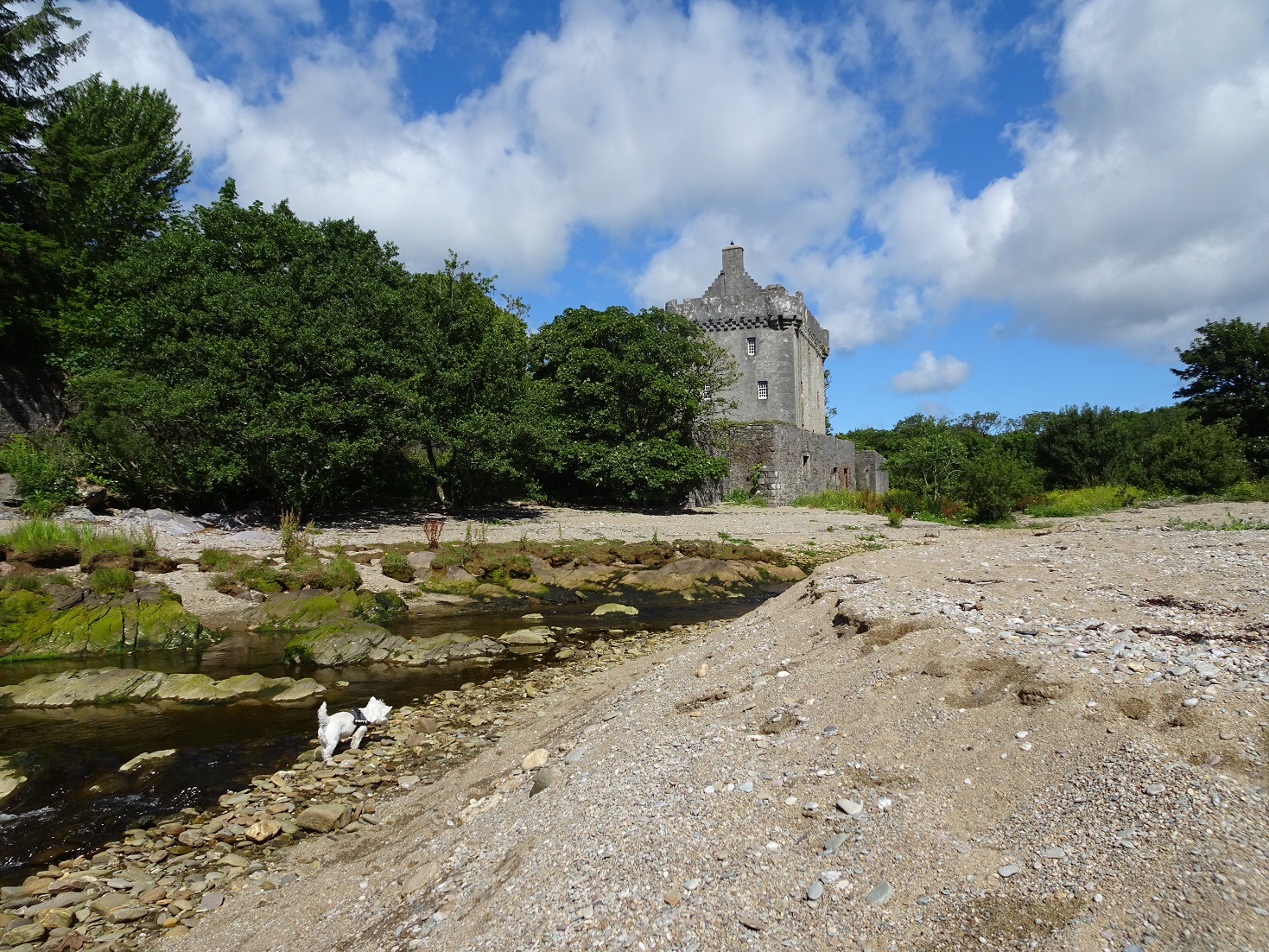 We headed back along the beach when the barky dog kept coming up and annoying me. Enough was enough, he thinks he is tough? I'll show him. I ran straight for him and gave him my best growl. I bashed into him and sent him away with his tail between his legs. A game of ball later we headed back to Betsy.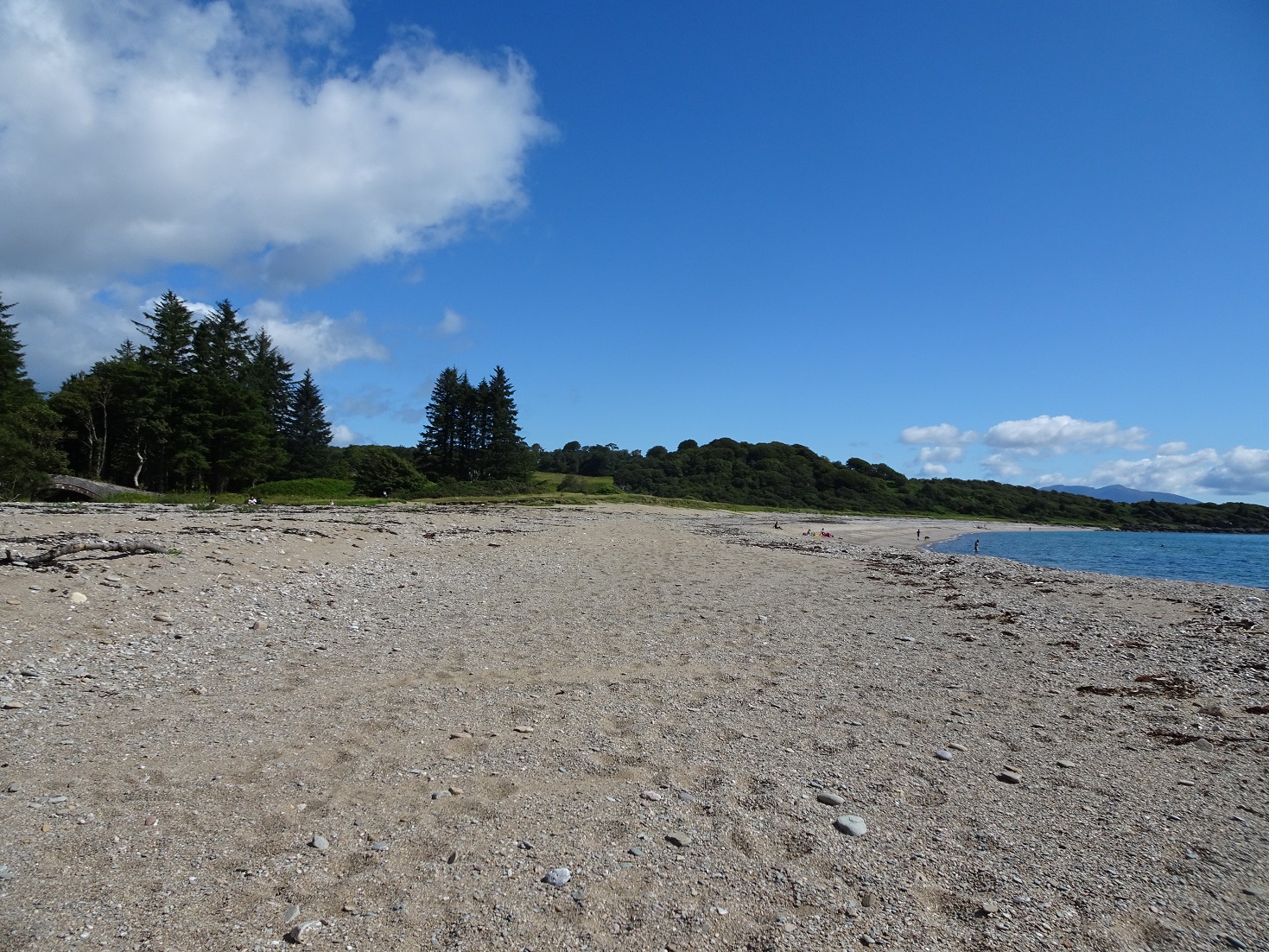 The road took us down the coast, after a while Arran was no longer beside us, the road got wider, and we were in a town called Campbelltown. Betsy took us to a COOP, mum went in for food. No sooner stopped, mum in tow we said our good byes to Campbelltown. Betsy was off at fair lick. She headed further south. She slowed down at place called Southend, mum wanted her to stop but she kept going. When she did stop mum thought a peoplsee was going to ask her to move. They didn't so we hit the beach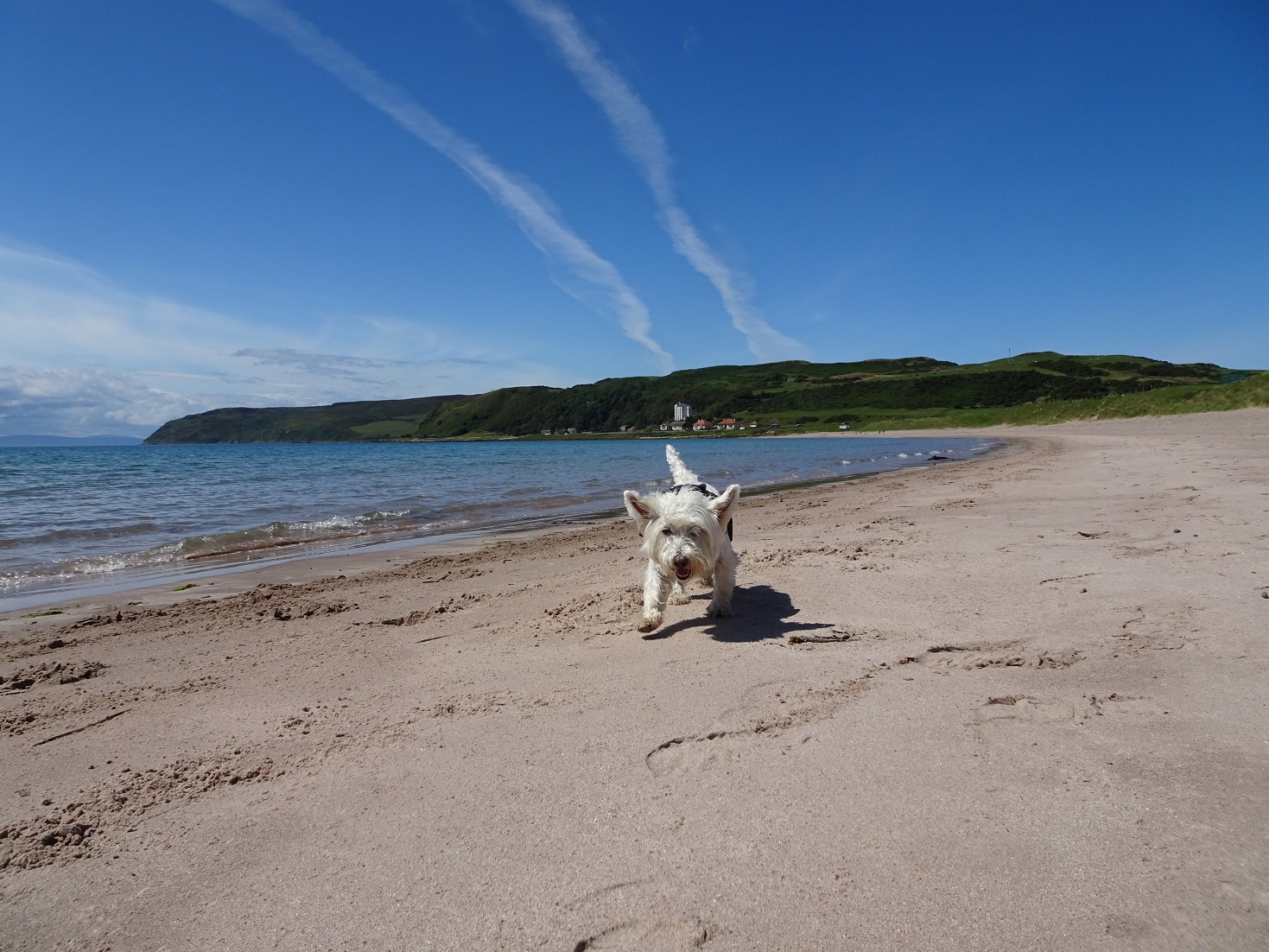 We played ball all along beach I even got the chance to dip my paws in the Atlantic Ocean!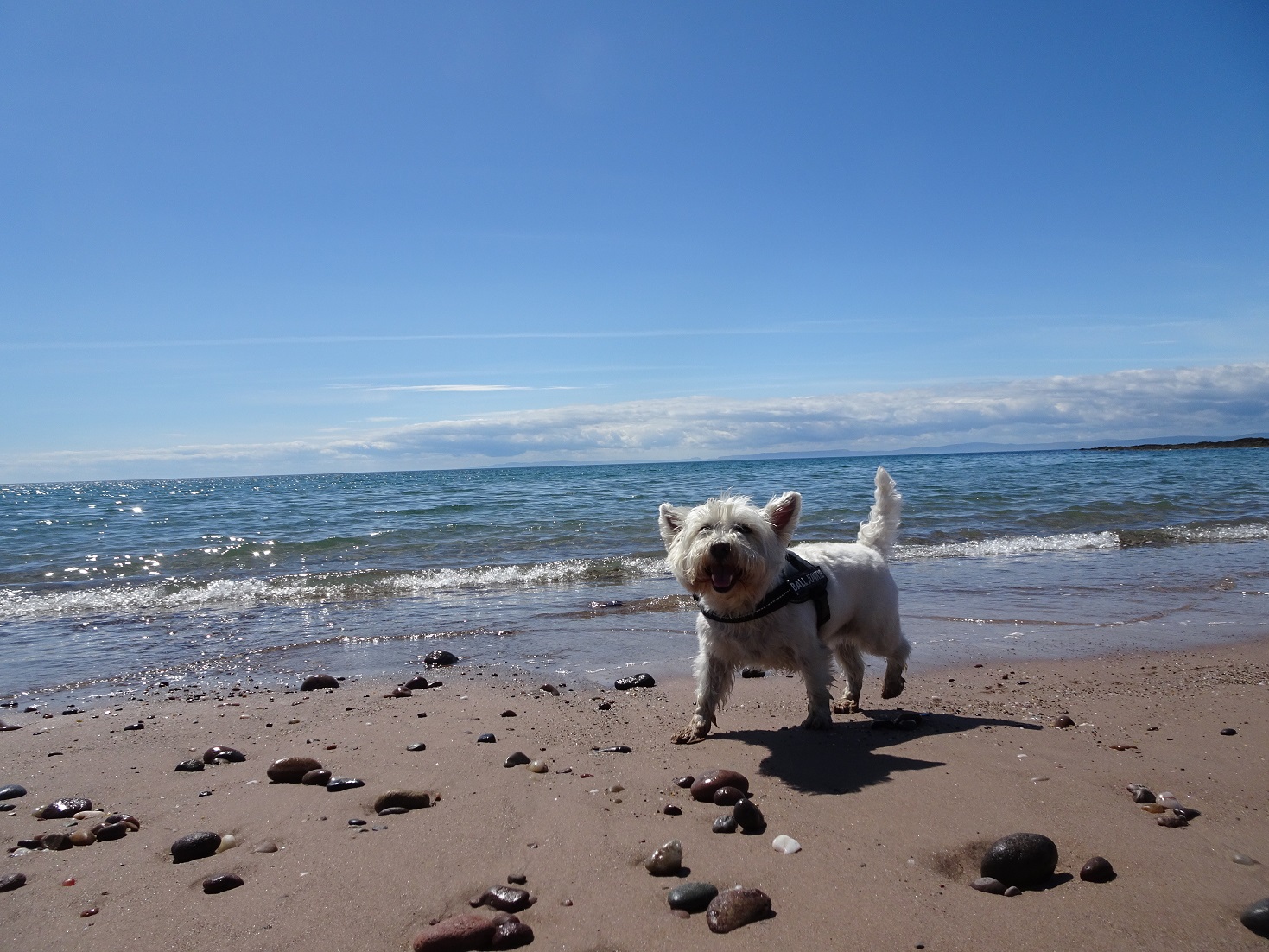 On and on we went the beach lasted for ever.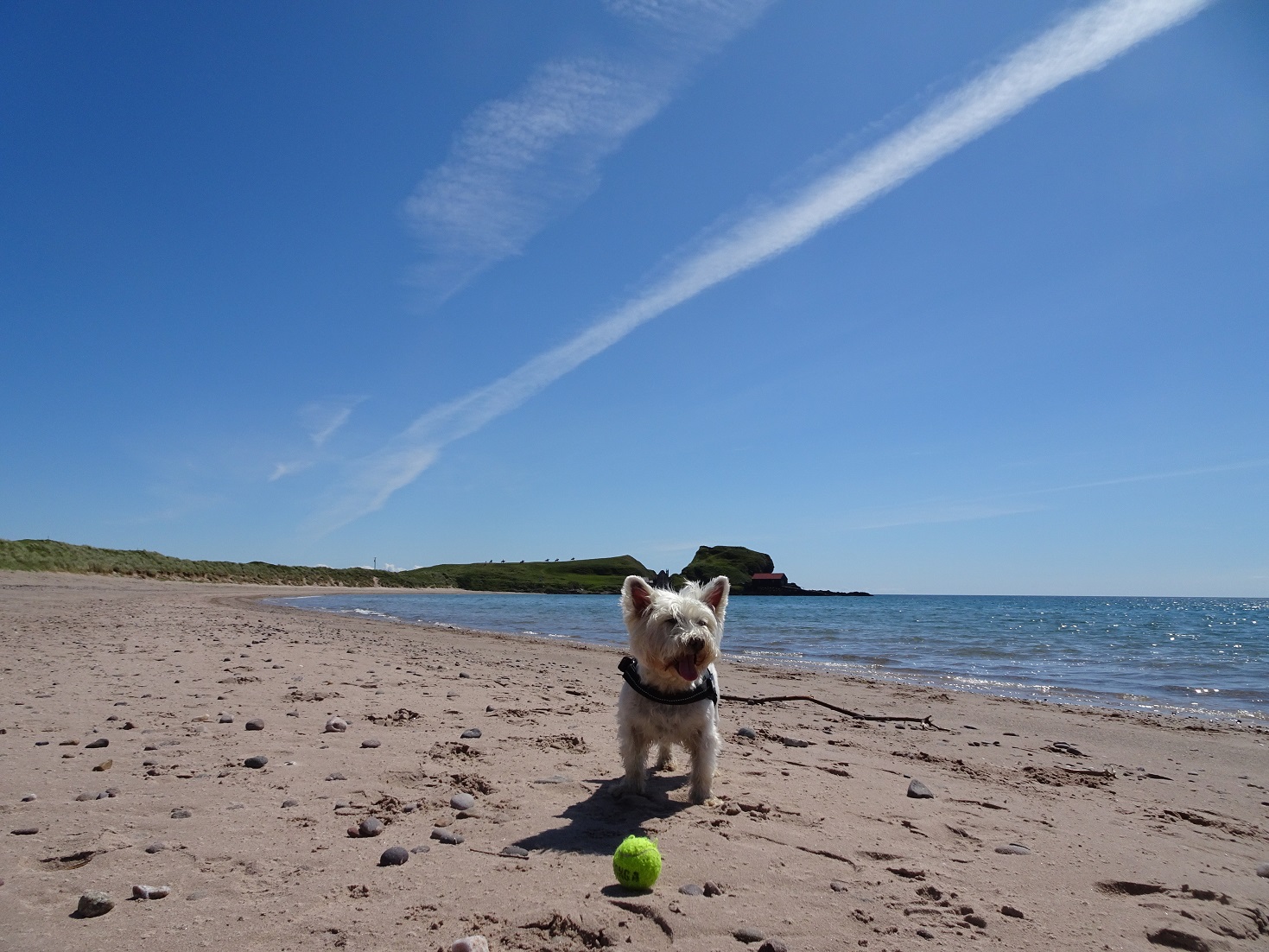 At the end of the beach I saw horses splashing through the waves, well until they saw me turned tail and ran away. I chased them up a hill to Dunaverty Castle.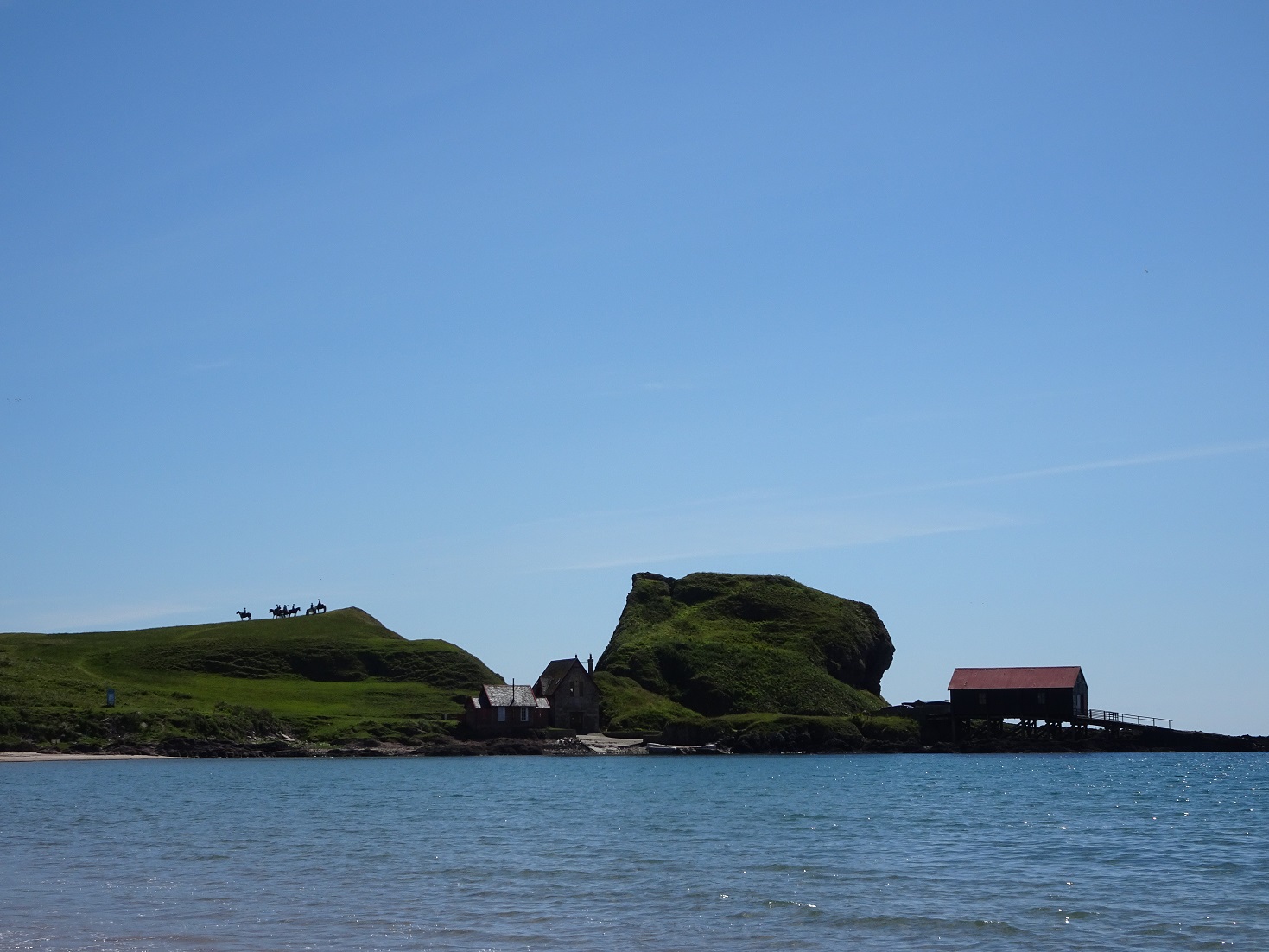 Disaster struck, dad dropped a can of coke and it punctured on a rock, coke fountain! Mum and dad stopped for a rest.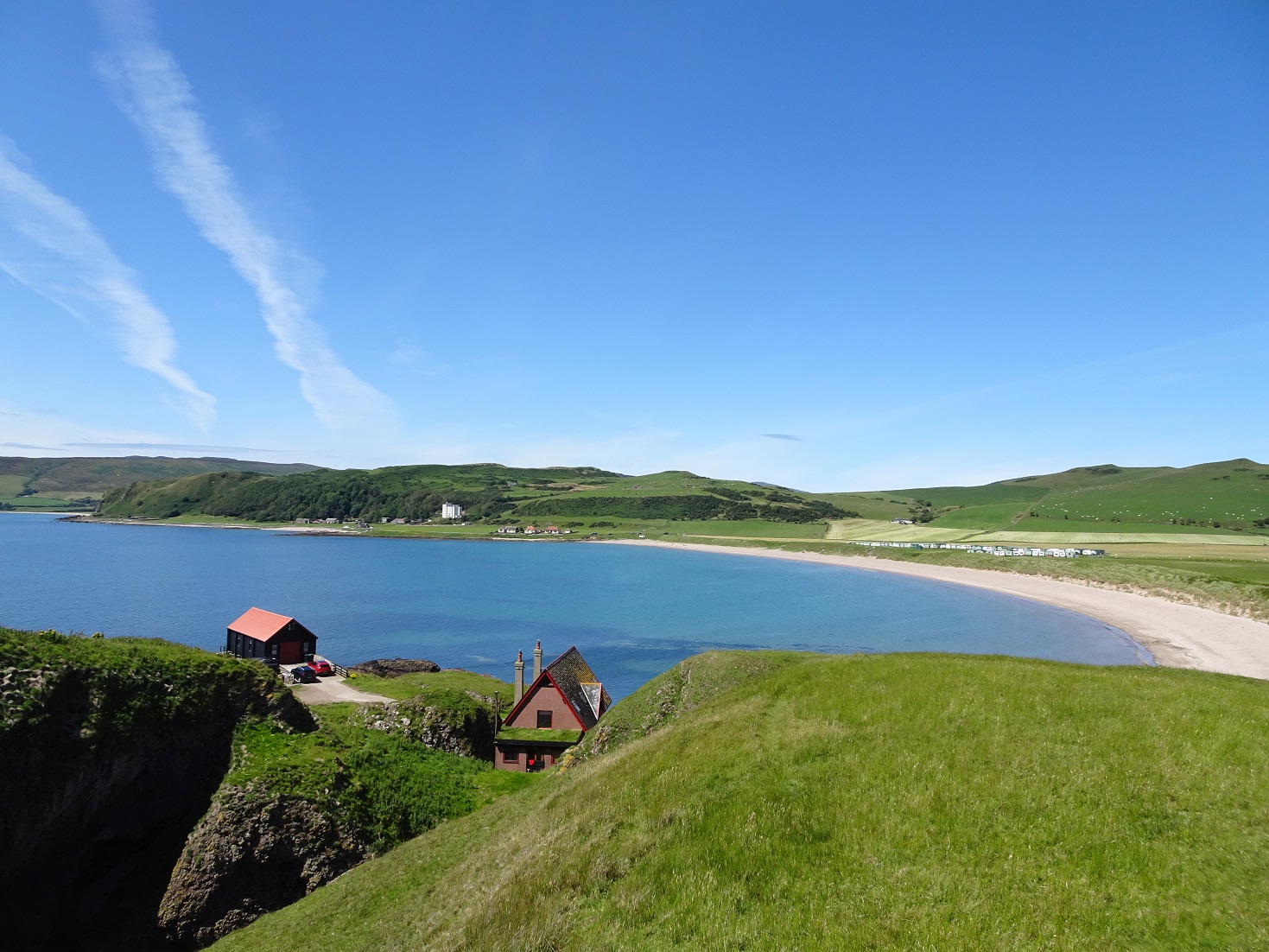 When I got to the top of the hill, I could not find a castle anywhere. What a strange place Kintyre is, lochs that are rivers and Castles that are hills.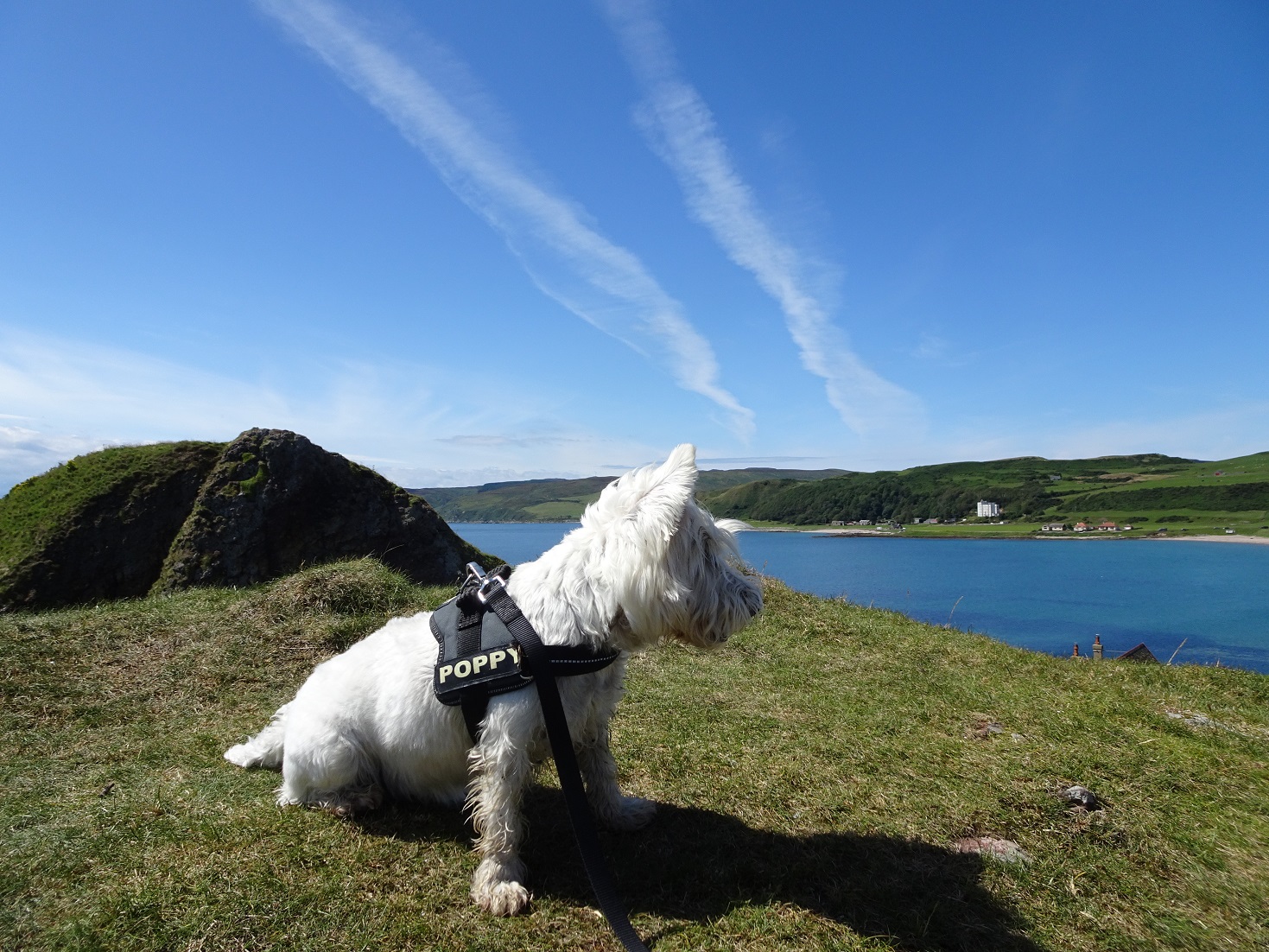 I sniffed about until dad shouted "Poppy Stop" he ran over and put me on leash. What does dad think I'd do? I can see the cliffs, Does he think I'm going to jump off?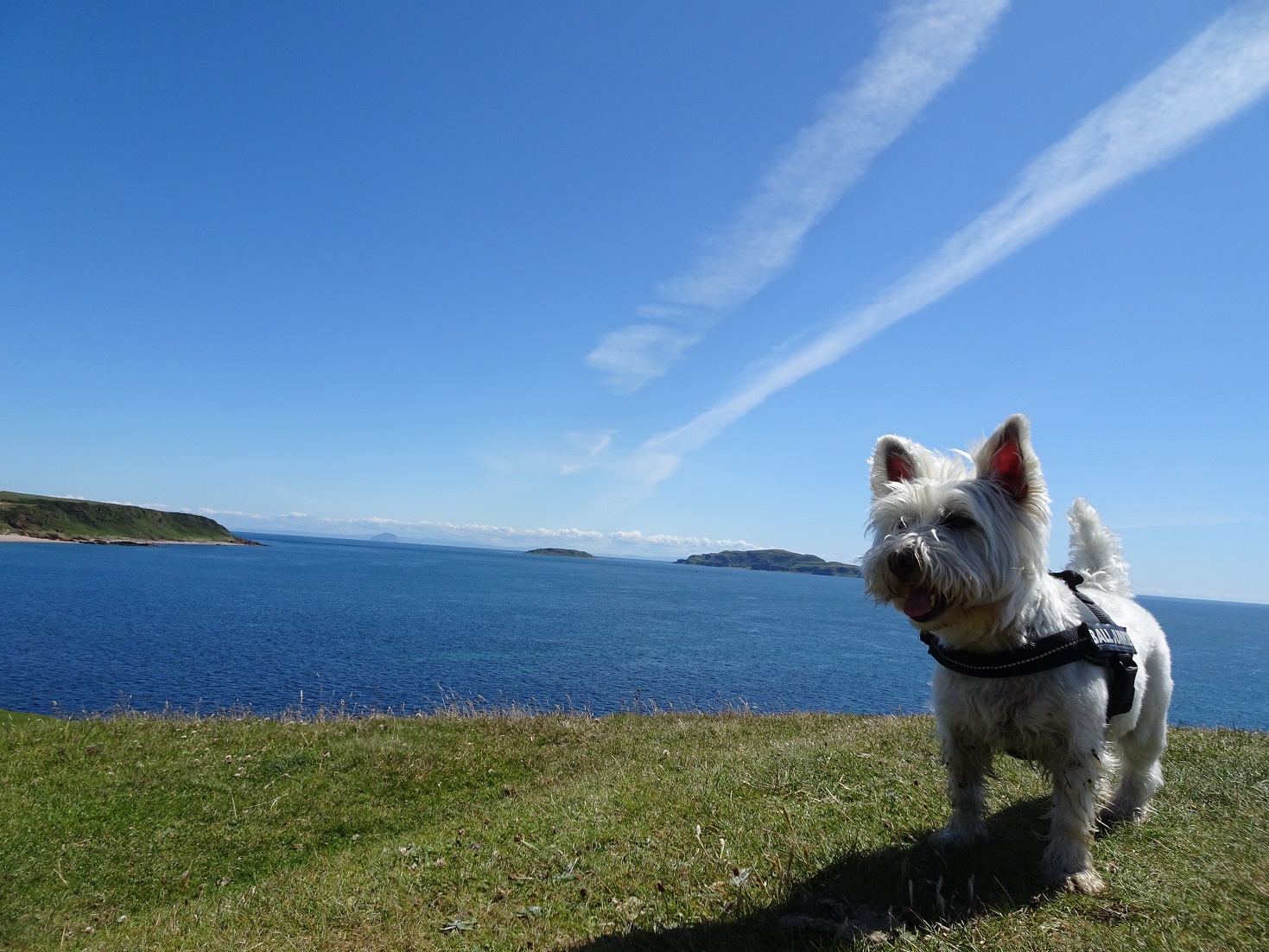 Mum and dad had some juice and I got a nice drink of water, I could still see the horses but they were keeping well clear.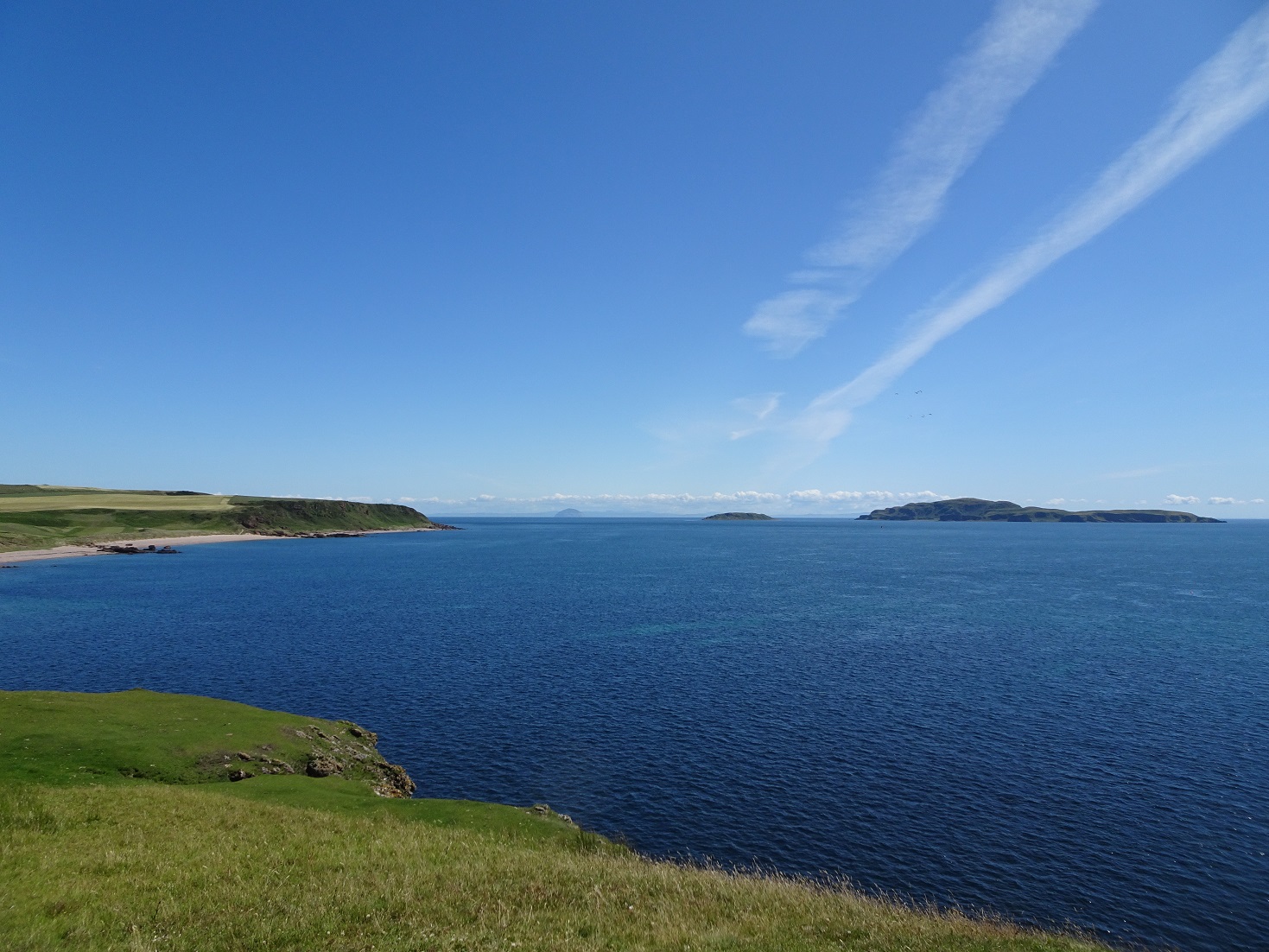 Coming back down the hill we went to explore the boat houses. Mum and dad had a chat with a peoplsee who was staying in one of them on holidays. She told mum about a tea shop that sold great cakes, this perked mums interest.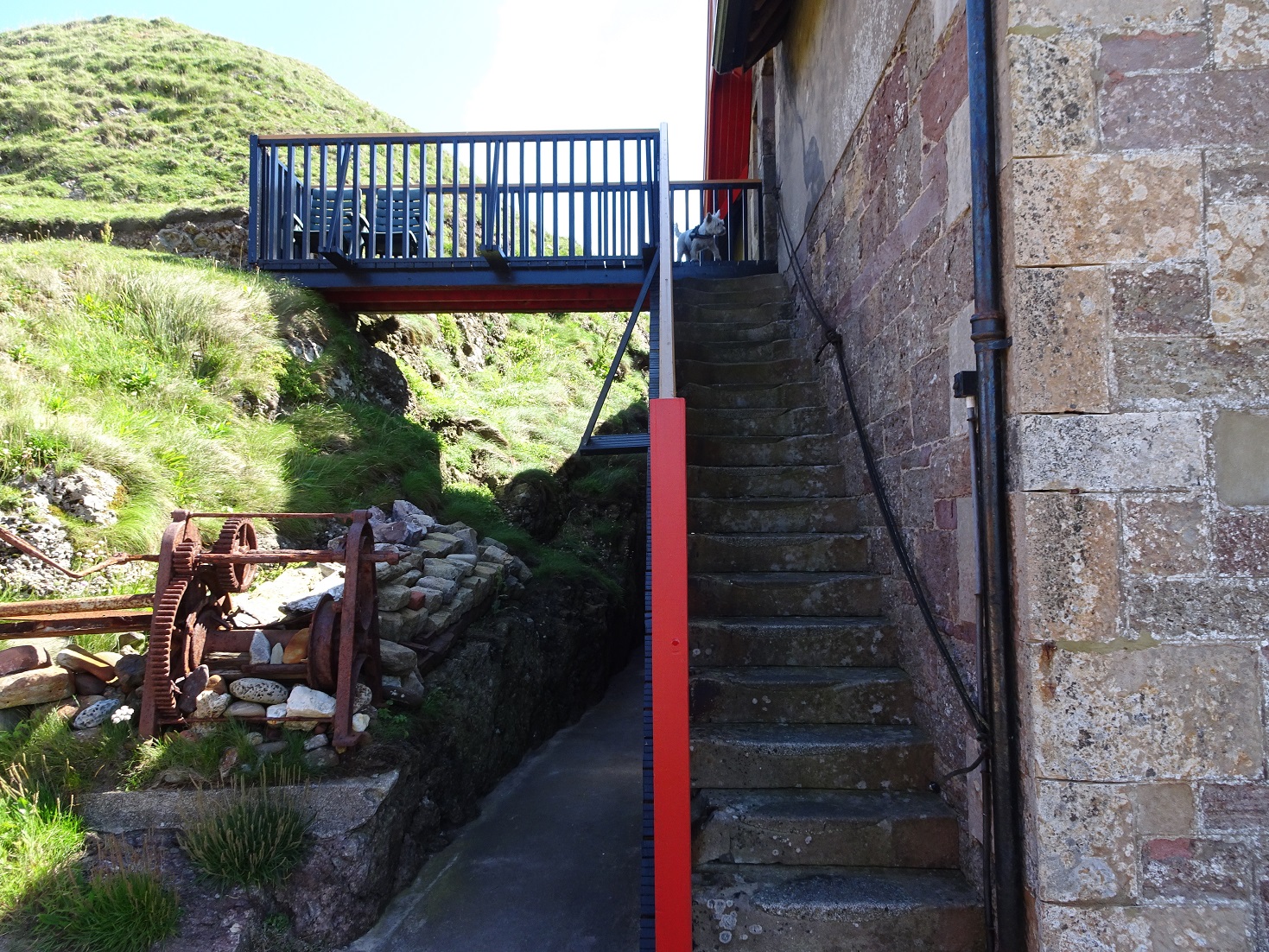 Back to Betsy and off. Not for long though mum made us stop at the tea shop for cakes. Only one pepolesee was allowed in at a time. Mum had to wait as the peoplsee in front of her bought the shop!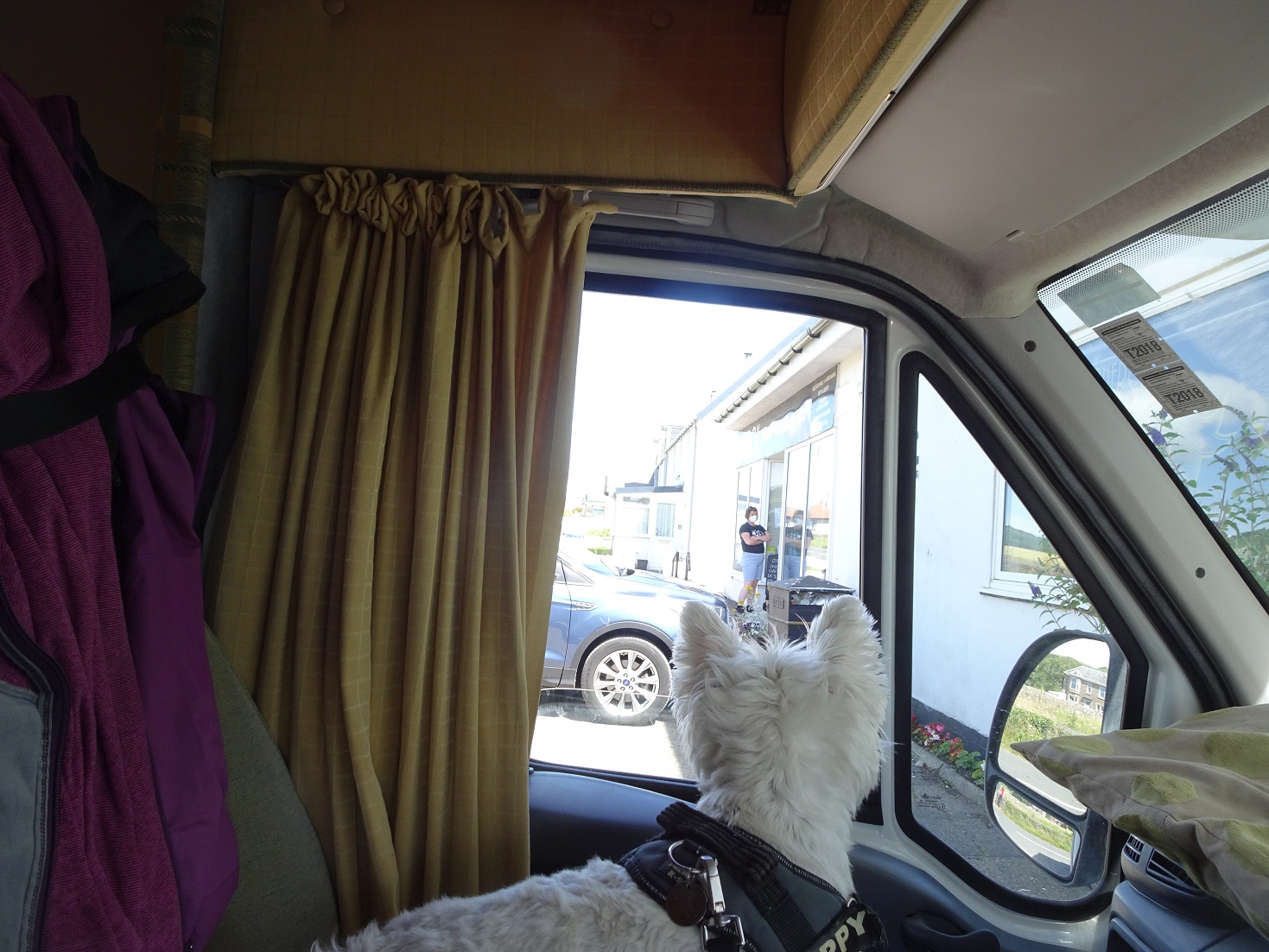 Where to next Betsy? Betsy took us to Machrihanish where we would stay for a few nights. Once unpacked into town. The walk to town was slow because of all the amazing smells. Dad can we go up slurry lane? Please? In the village dad went into The Old Club House to book a table for dinner. He could not get Friday so went for Thursday instead. We wondered around for a bit then went back to Betsy for food drink and bed