Me and dad had a long lie in today. The sky was grey and it was windy. I could not be bothered to go out.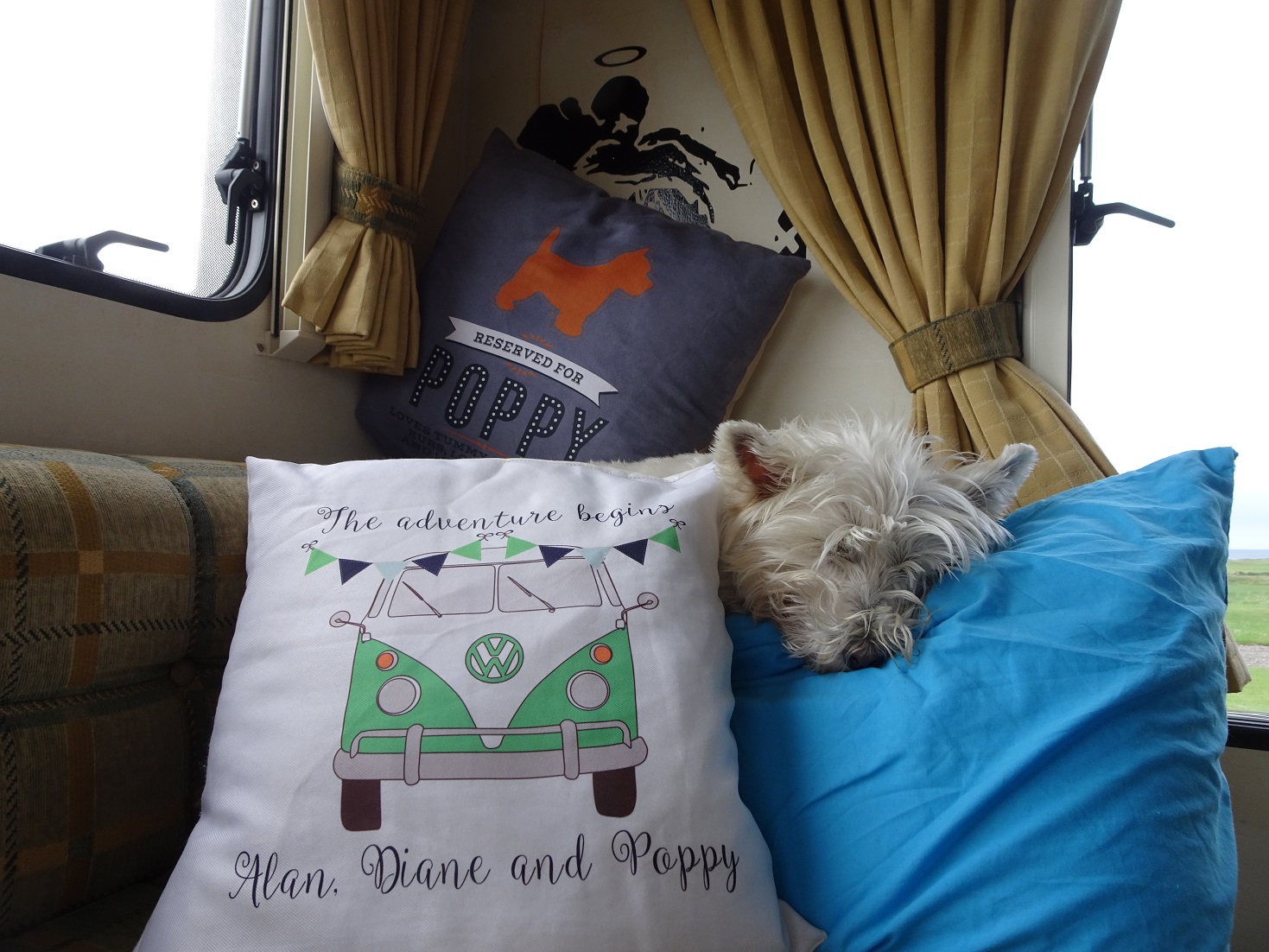 Later in the afternoon mum and dad insisted on taking me out. Can we go up slurry lane? No dice. Instead we came off the road and onto the golf course. Dad asked a worky how to get to the beach. The worky pointed to some sand dunes, the dunes just looked like grassy hills. Anyway BALLLLLLL.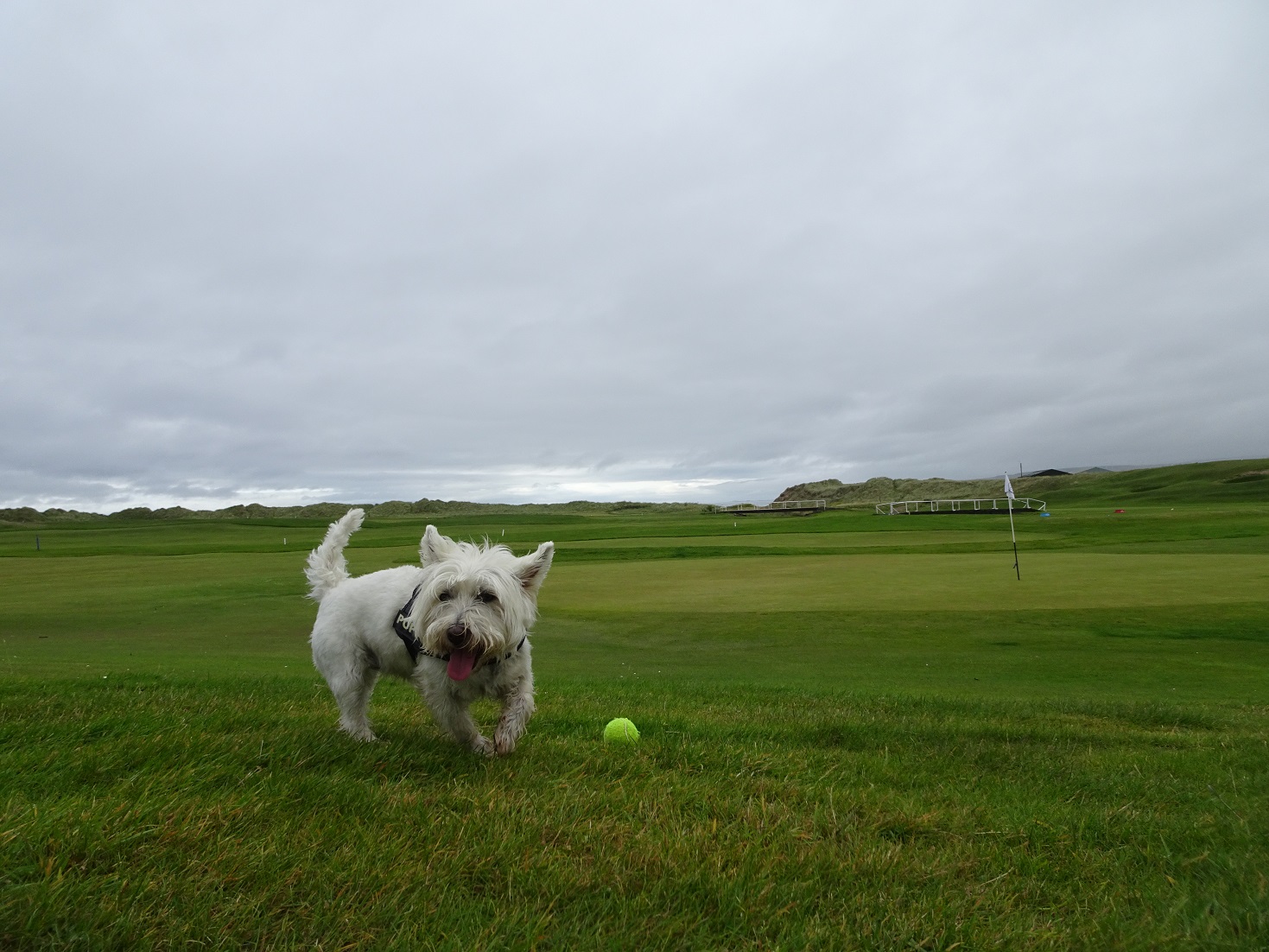 We crossed a bridge being very careful not to be skelped with a golf ball. Golf balls are very different to Kongs. We got to the grassy hills I had to fight my way to the top. When we got to the top we could see Machrihanish.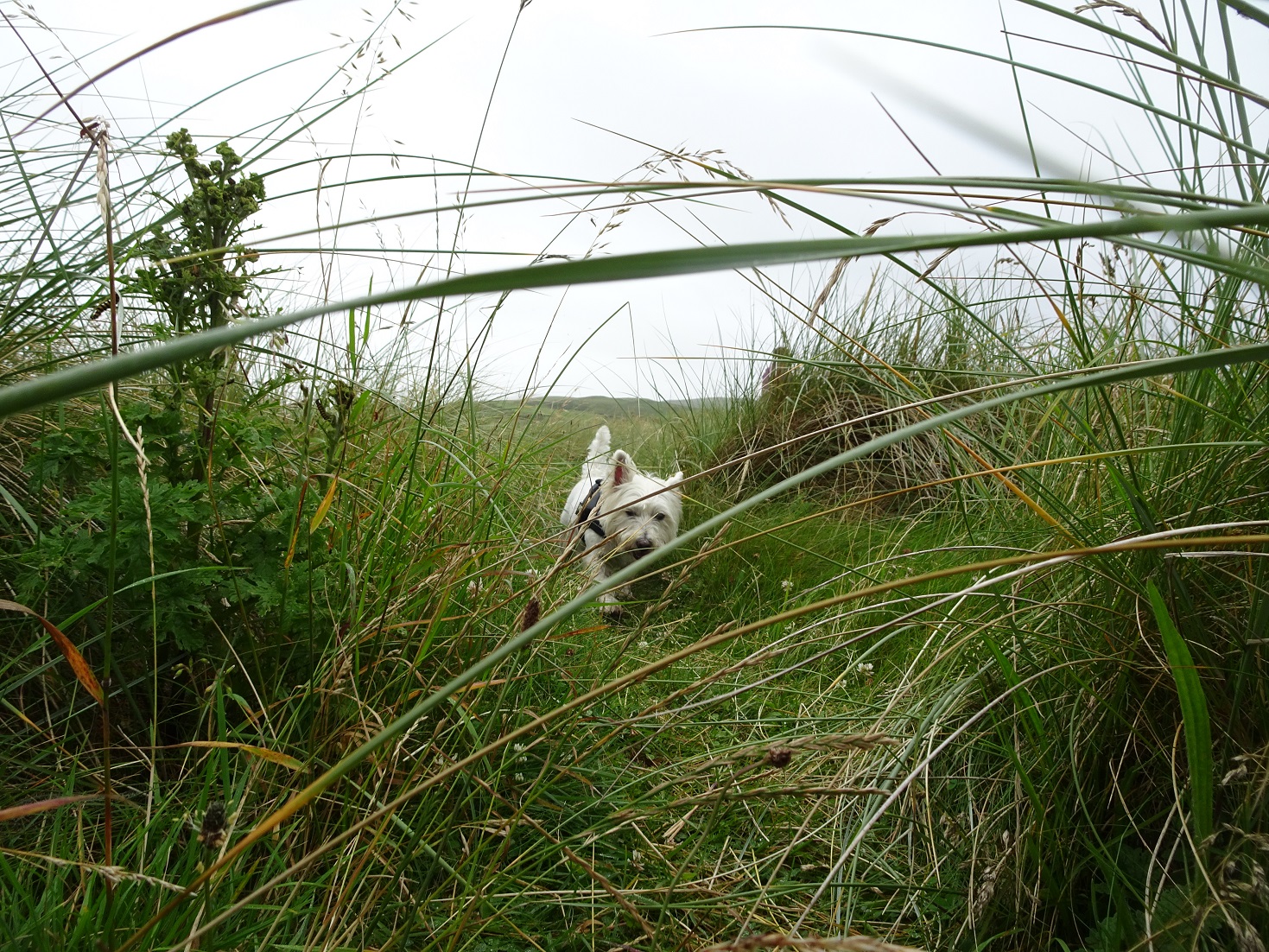 Mums foot was so sore she wanted to go back. Dad thought he could see a way over Machrihanish Water, we went to investigate. There was no way over the water so we had to go back to mum.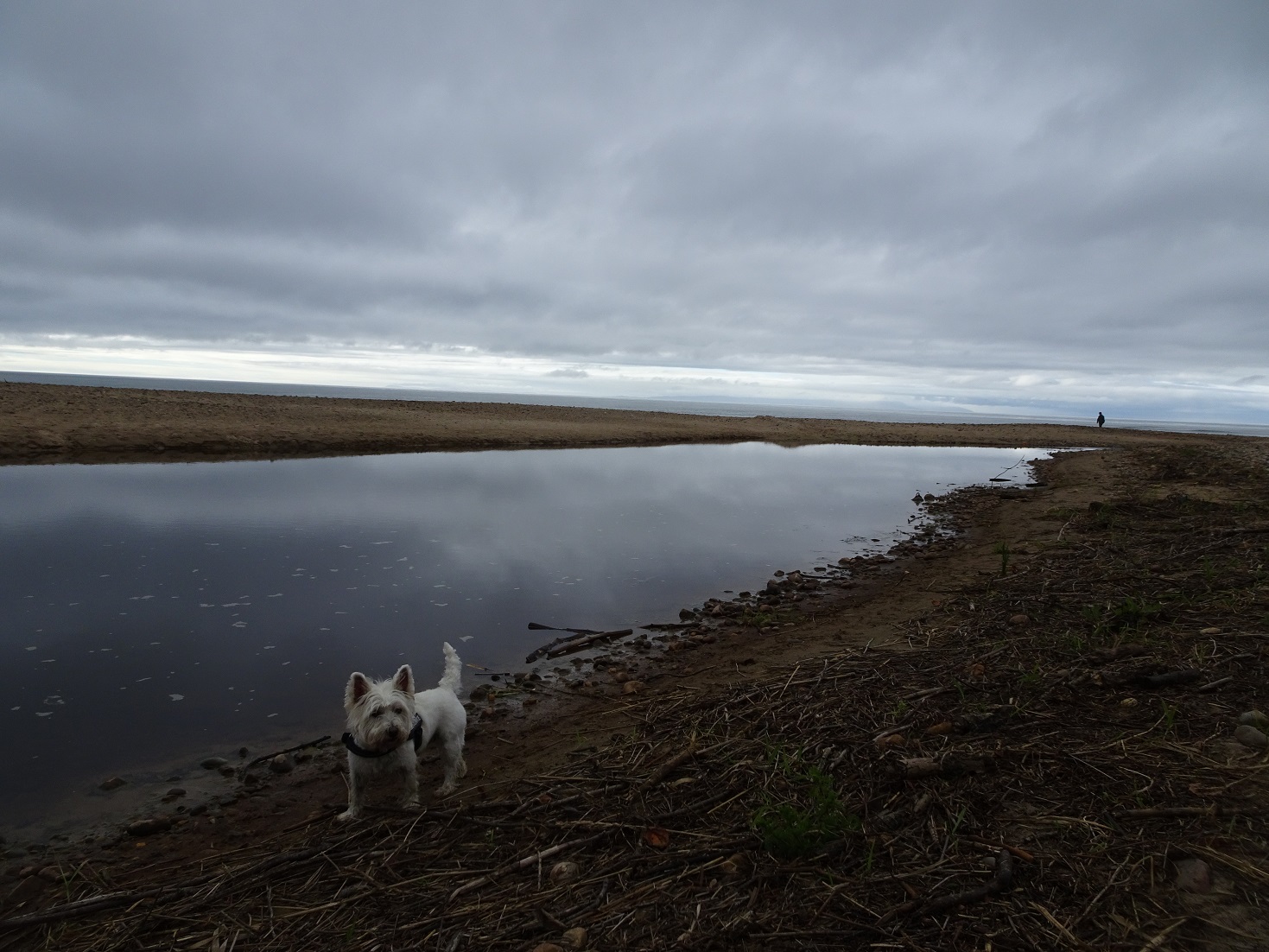 Back with mum we were going back to Betsy, look dad I have found a way over the water. Back on the golf course I got to play ball.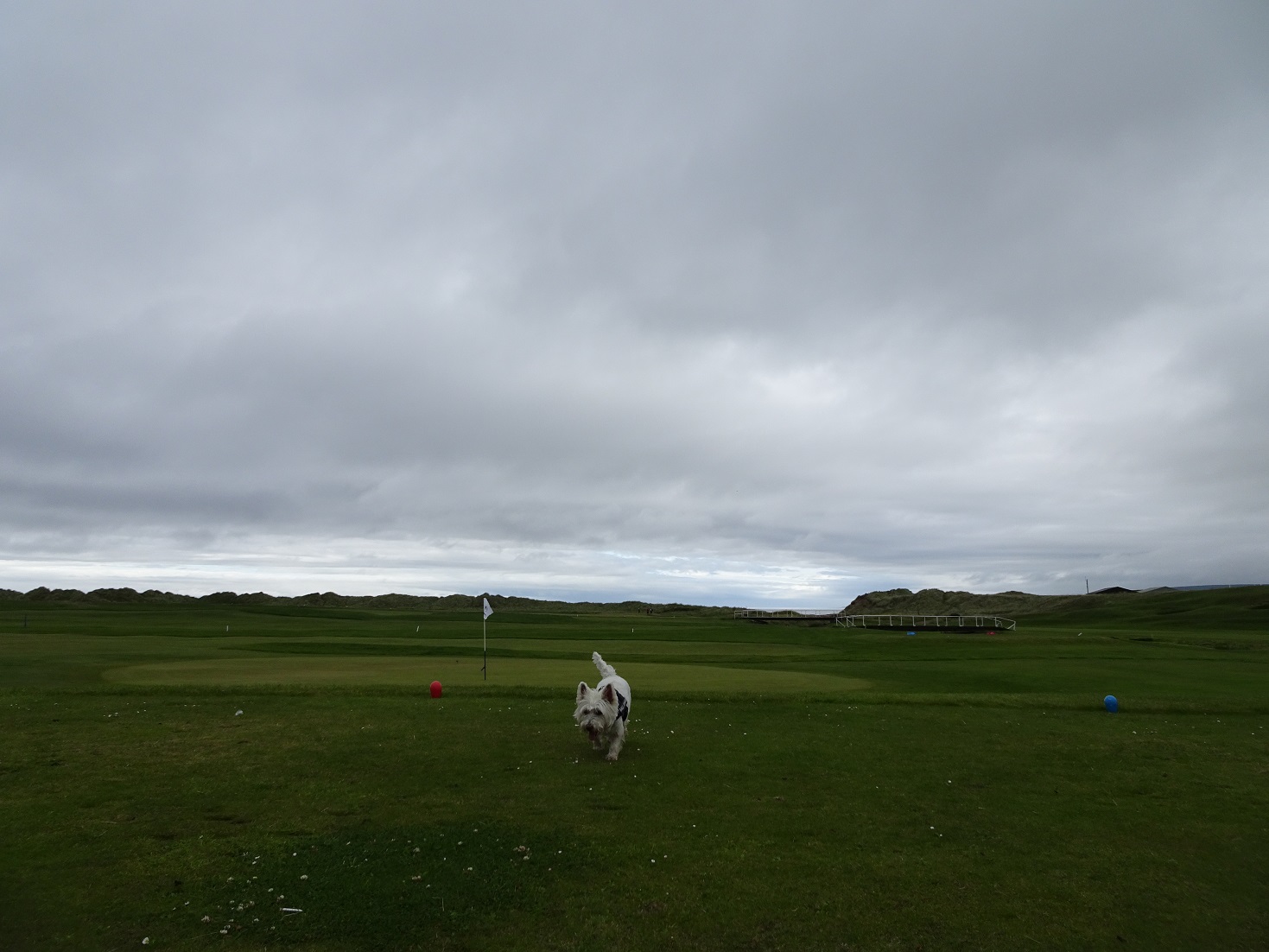 When we got back to betsy mum and dad watched the football on TV, it was only a pre-season game. The weather had turned and it was very grey and the clouds came in. Then we saw something very odd. A submarine!