Morning came and mum took me out for my morning walk. We met peoplsees along the way. They all stopped to say hello. One man told mum about his westie that was called Bounce. He said he called him Bounce because he bounced off his feet when he barked. Mum laughed because I bounce off my feet when I bark. Back to hotel to get dad up. Mum and dad sneaked out for brecky, its funny every time they give me a denti stick in a flash they vanish, how do they do that? When they came back we packed up Mini to go home but first a nice walk.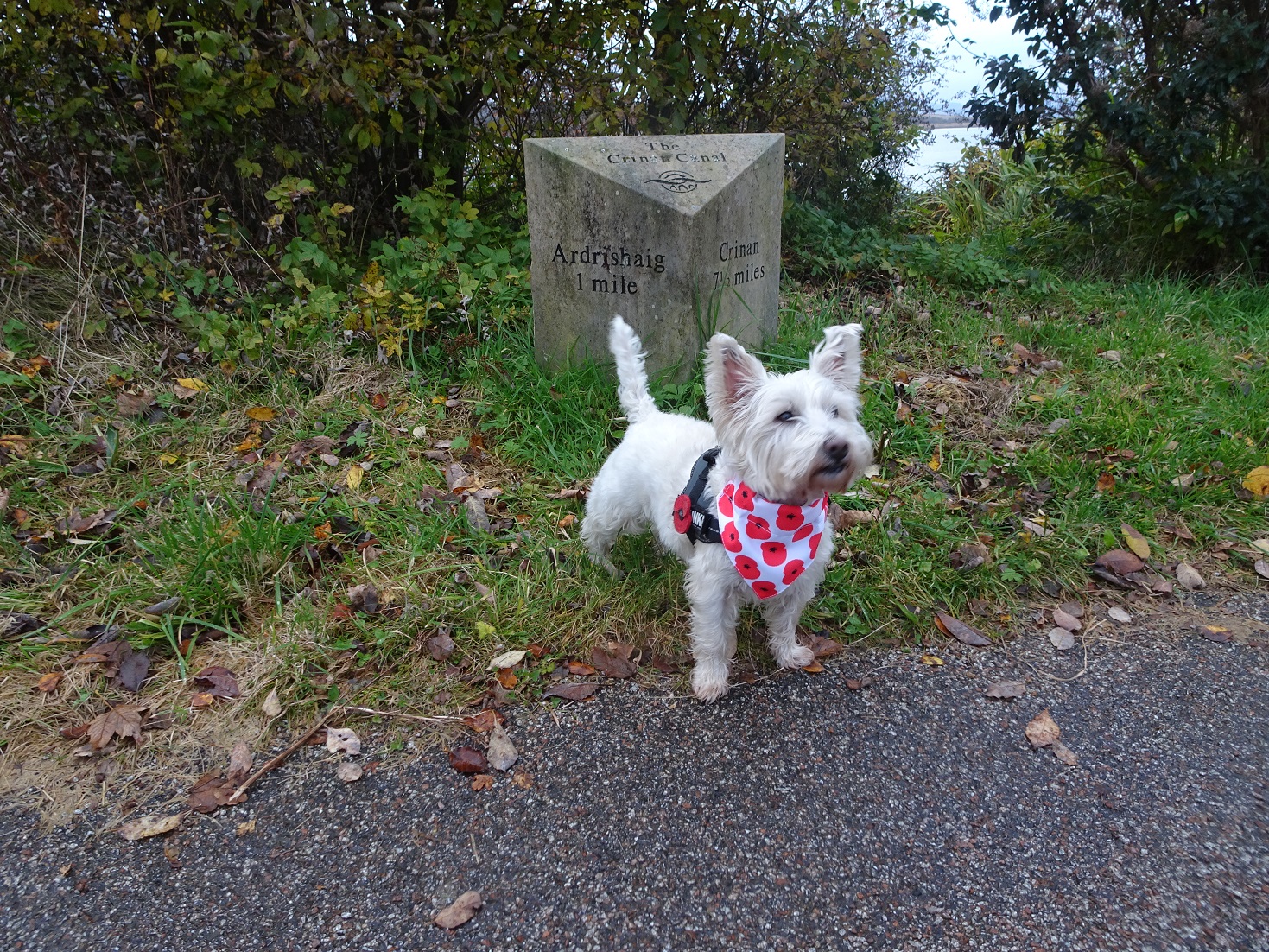 We walked along the canal towards Lochgilphead until the rain started and we headed back. No sooner than we turned tail the rain went off again. It was a good walk, plenty of smells to investigate and paths to explore. We crossed the canal at a lock to explore the other side. We came to the road and I was back on lead again. Two noisy dogs came up to me barking one nearly got hit with a car. They soon calmed when they met me. The road came to an end so off lead again. I got to run on grass cross the canal locks but never got to play ball. Mum said I would only drop it in the water. I wont mum promise!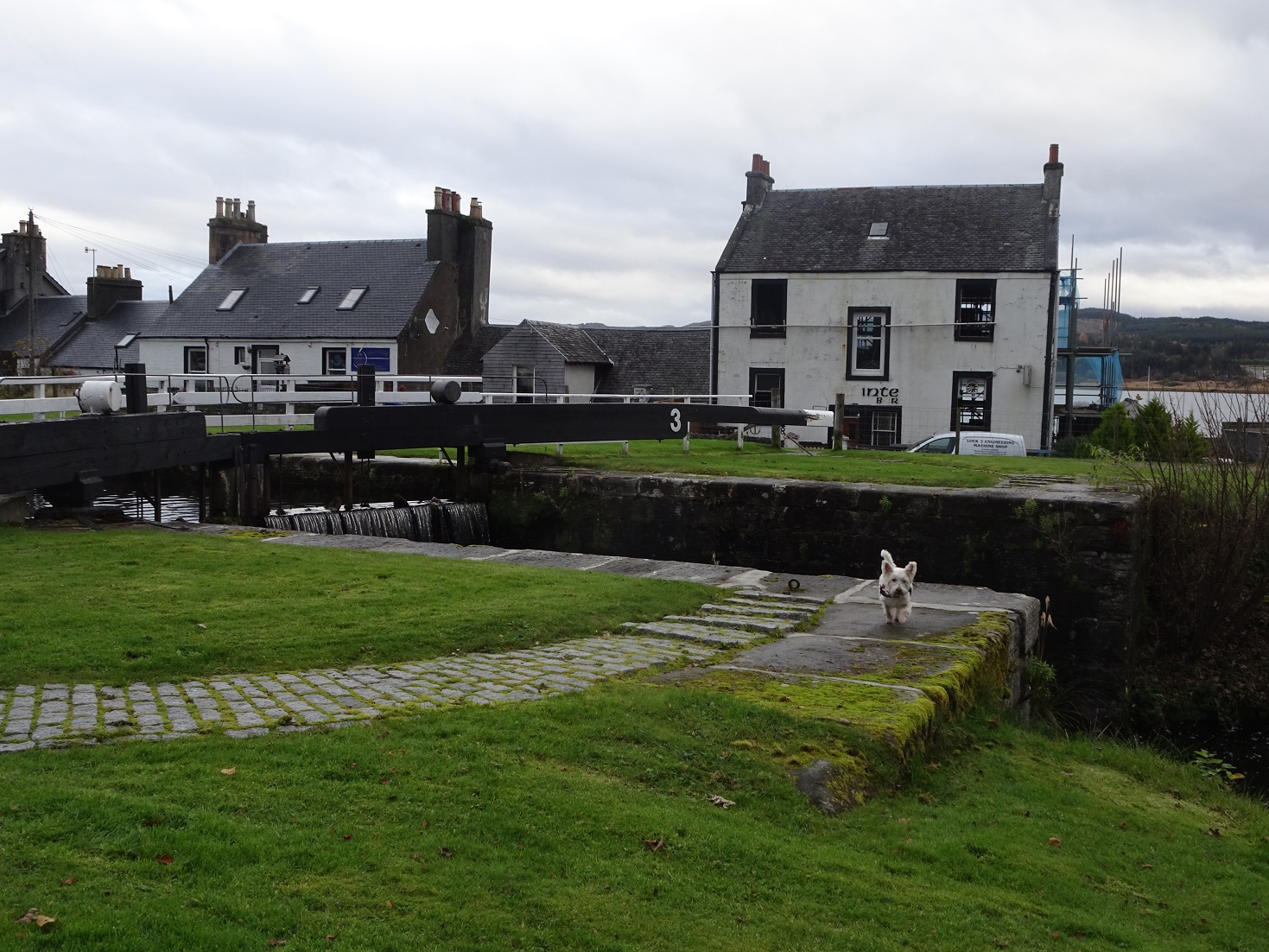 Suddenly we were at the canal basin. Its been years since I was here. Last time I was sick in Mini and we walked here for some air. Since then I don't sit in back of Mini. Plodding back to the hotel we passed the Steamer Terminal where there are mini Kelpies. These Kelpies were made out of metal and didn't move. I prefer the alive kelpies I get to chase at the waters edge.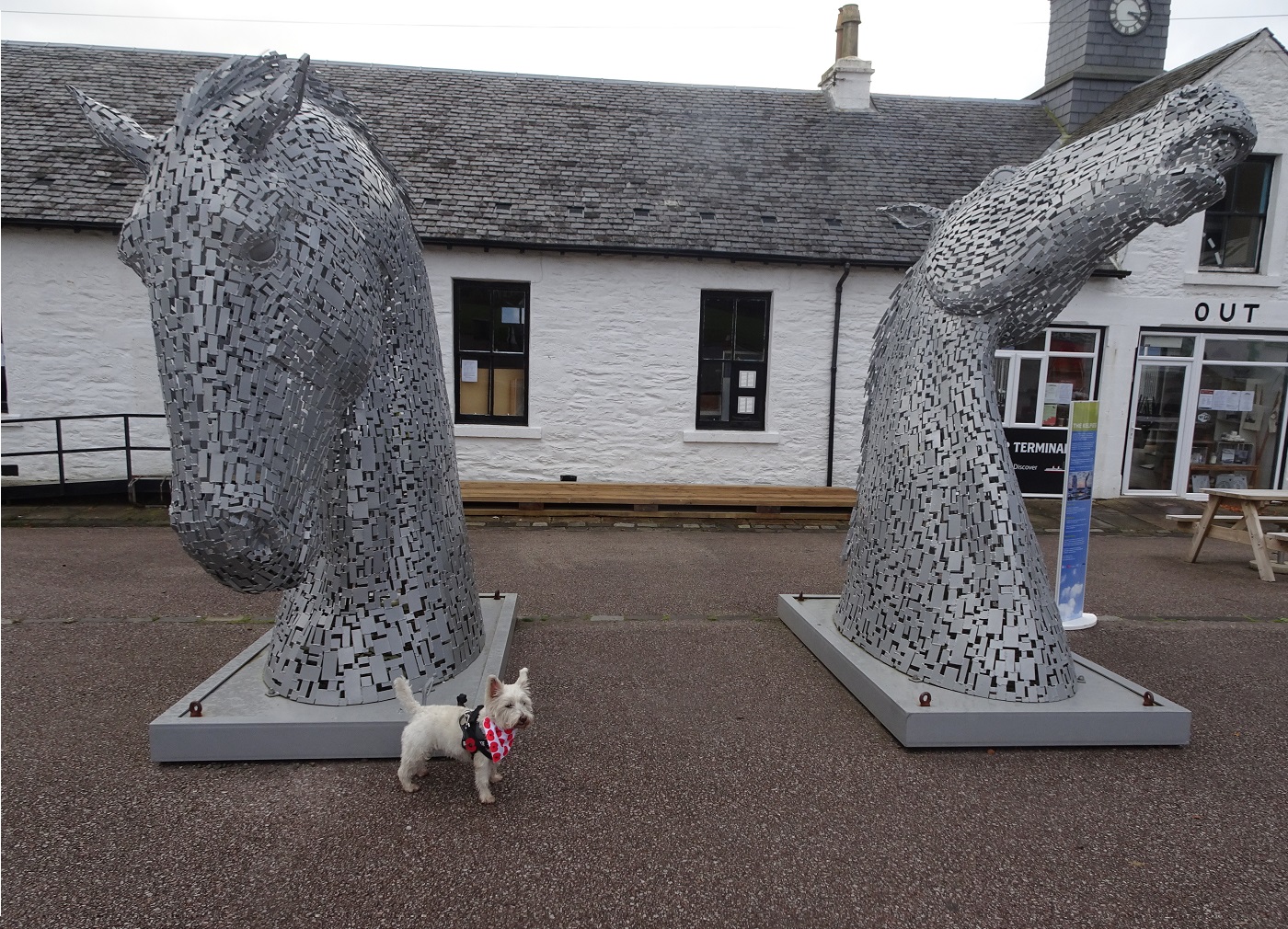 We passed the park and went over to the Argyll Arms, It was closed so time to go back to Mini. Mini took us back to Lochgilphead where mum wanted to go into a shop. Shortly after the rain came on, time to go on the long drive home.