Mini stopped at the COOP in Lochgilphead because mum wanted a bag of ice. She only stopped for a few moments and was off again. She left the town and stopped in the next village at The Grey Gull Hotel. My toys came out of mini, we must be staying here. The hotel manager showed us to the room, I had a good sniff around, this will do for me. Unpacked in seconds we were off.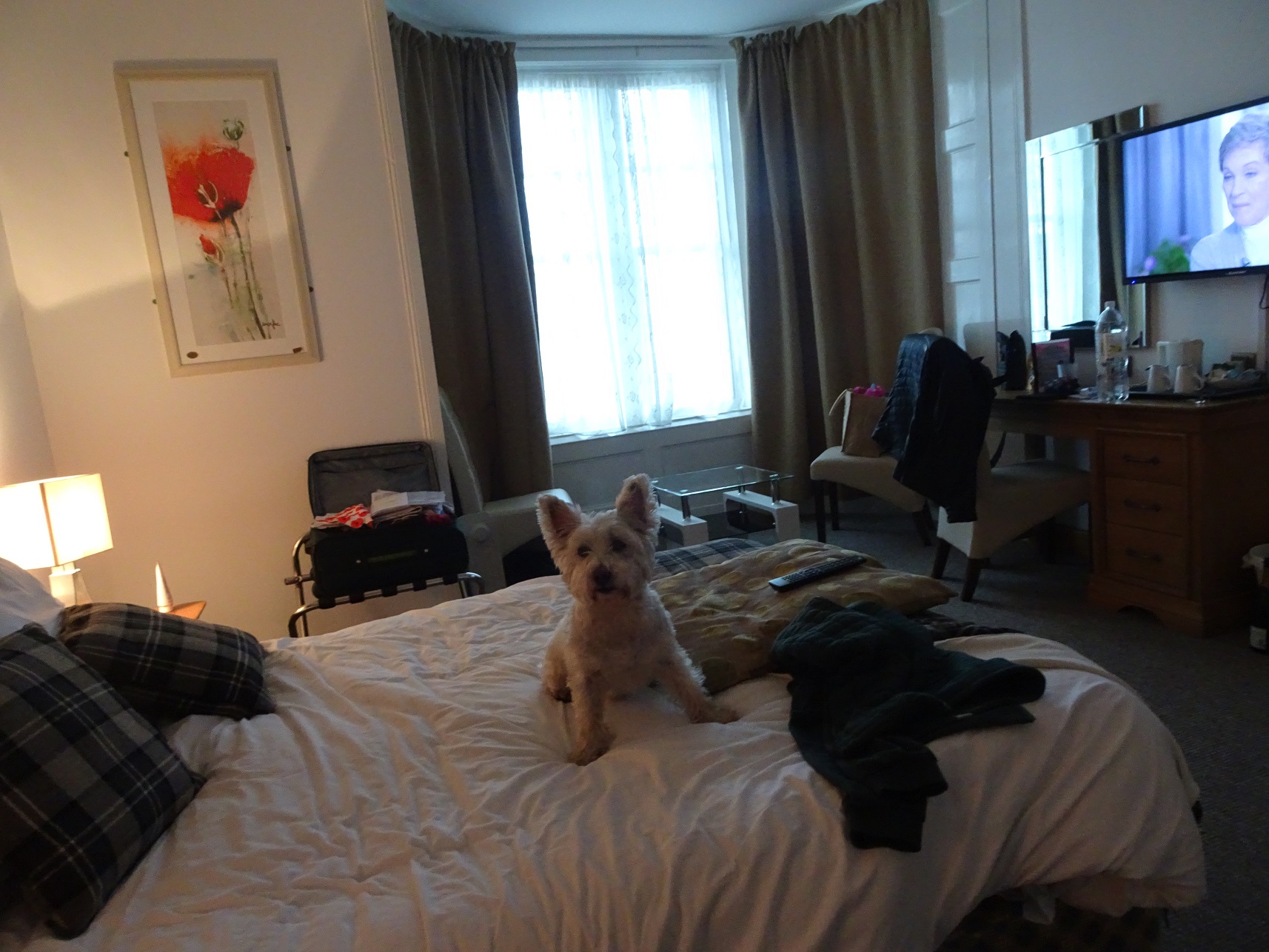 We left the hotel and went up a path to the Crinan Canal. I like the Crinan Canal, I have been here before when I was a puppy. A short walk later back on the main street we went into a Pub called the Argyll Arms. It was a very small pub but it had the football game dad wanted to watch. The bar staff were very friendly and all of them petted me. They gave me a drink and I nearly got some food from them but dad said I couldn't get any. Bad dad.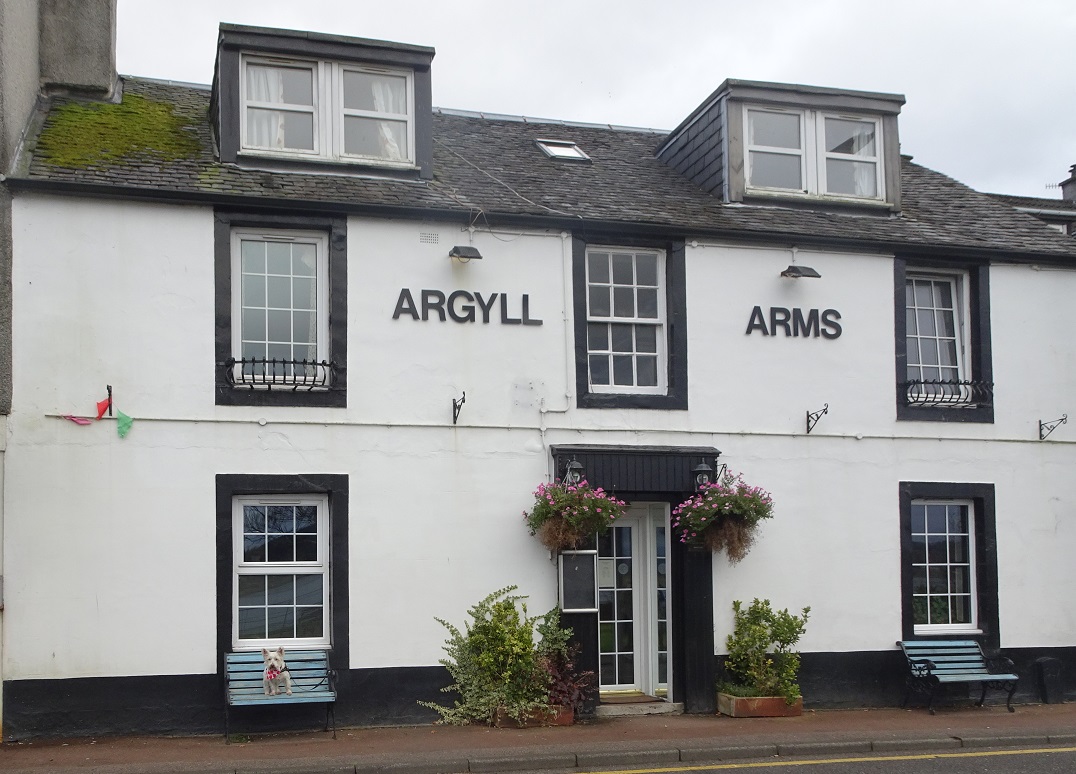 At half time dad took me for a walk. Across the road there was a park with lots of smells. I even got to dip my paws in the loch. Back in the pub more peoplsees came in I said hello to them and got lots of pets. One of the regulars called Paul won something called a bonus ball and was buying everybody in the pub drinks he even offered Mum and Dad a drink but they said no thanks because we were leaving. I like Argyll Arms. 4 paws from me.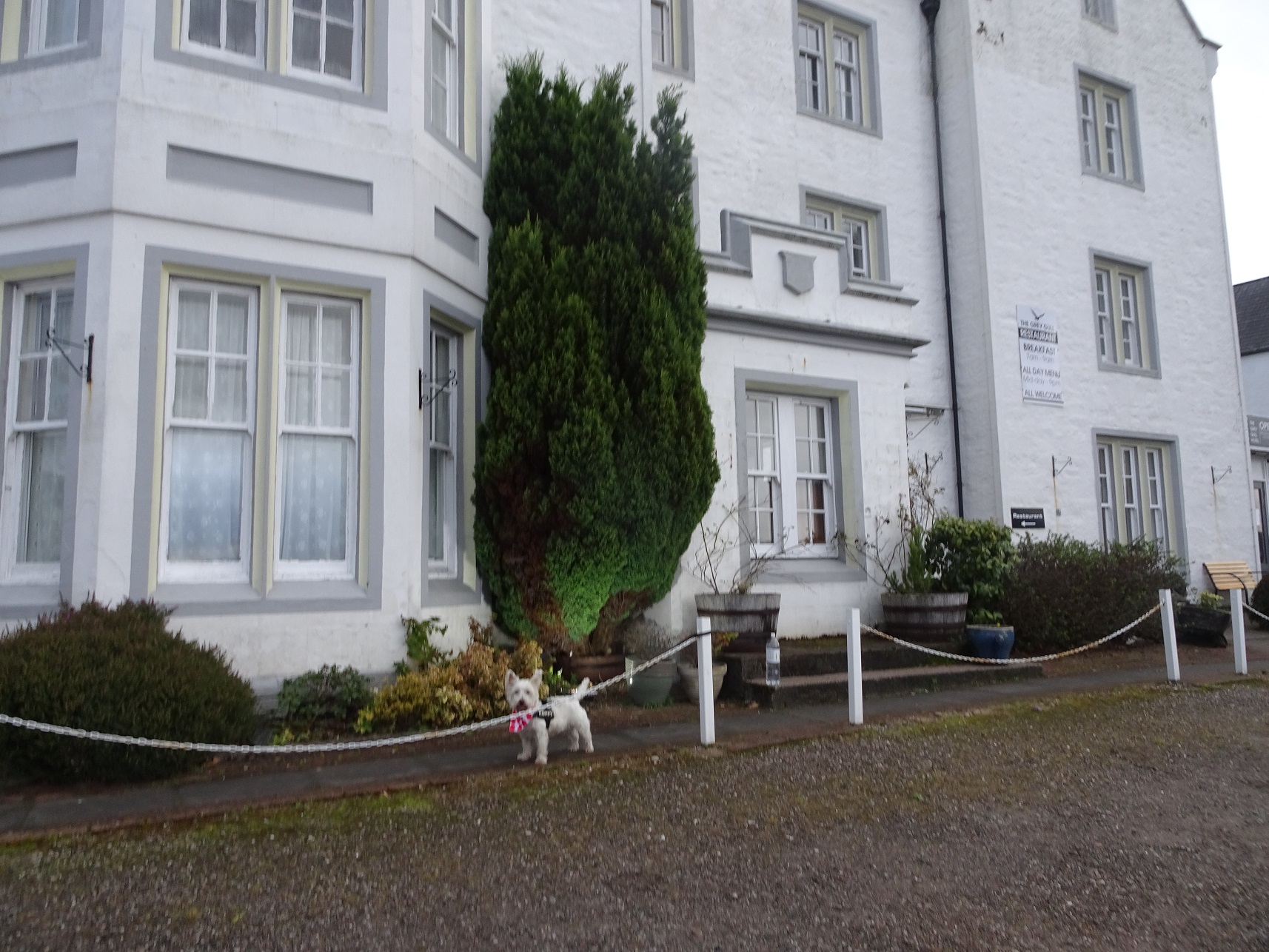 Back at the hotel we settled in for the night. I like it here. No fireworks. It was the first night walk I have had where I was not terrified in ages. It was great. We went up to the canal and I got to explore lots of smells before bed.