I got up this morning had a big stretch and went down the stairs for brecky. Dad was already plugged into the silver box, he has started to wear a strange red hat that covers his ears, he looks stupid. He lets me out the back and goes back to his silver box. After a nose about the garden I come back in. When dad is plugged in he doesn't play with me. I jump up onto the window ledge, its all safe in the street. Time for a snooze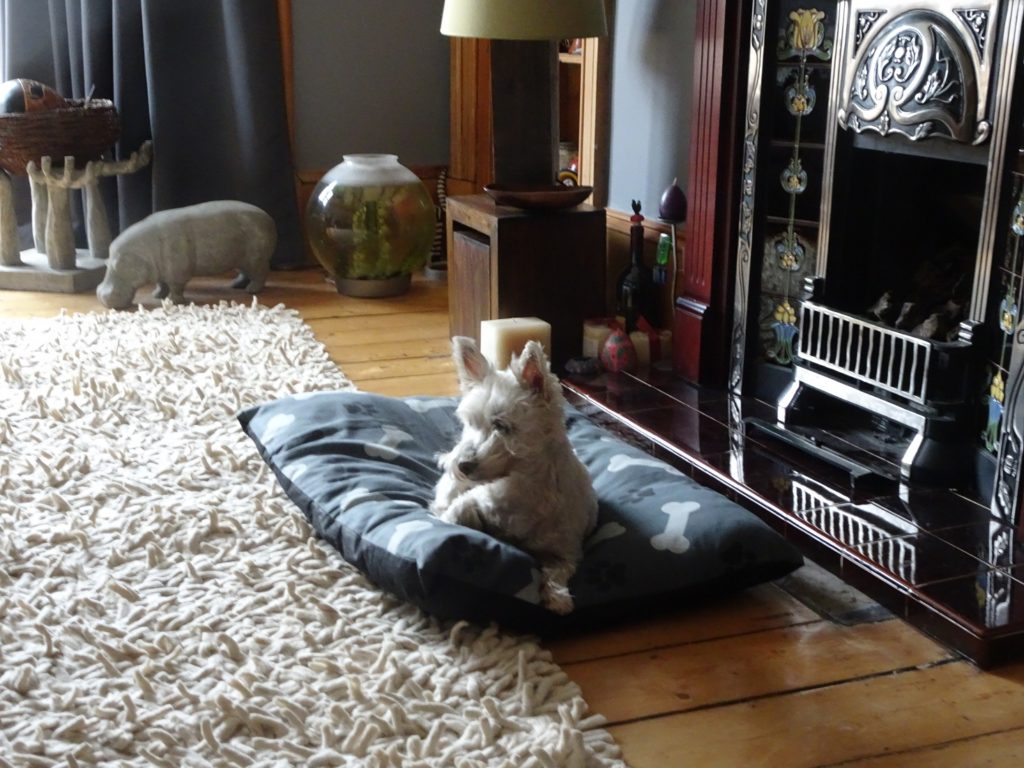 Grandpa came over to take me out for my walk, it was dry, grandpa likes it when it is dry. We went round the river run where I met my big pal Ziggy the greyhound. When we got back to the house Mum was home.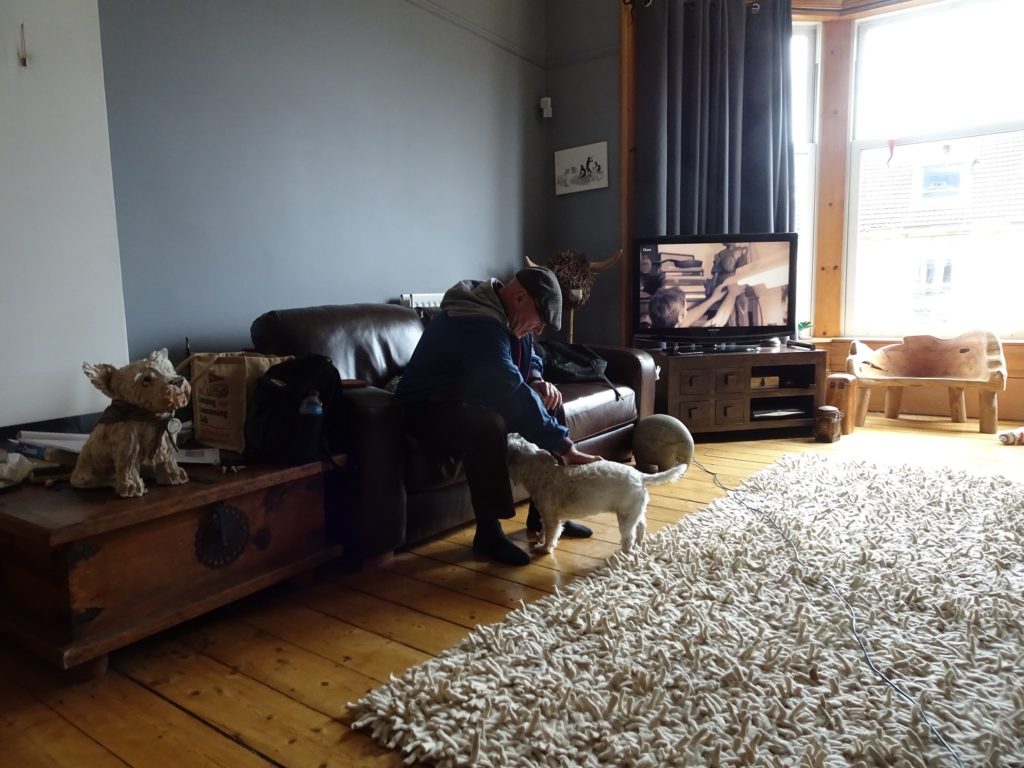 Mum started taking things out to mini, Grampa left and went away in Audi, that's odd. Soon I had my harness and lead on, this is odd to. I have just came back from my walk. Ahh Mum got into mini and soon I was sitting on here lap. Mini didn't go far soon she was in Asda getting a big drink of Diesel.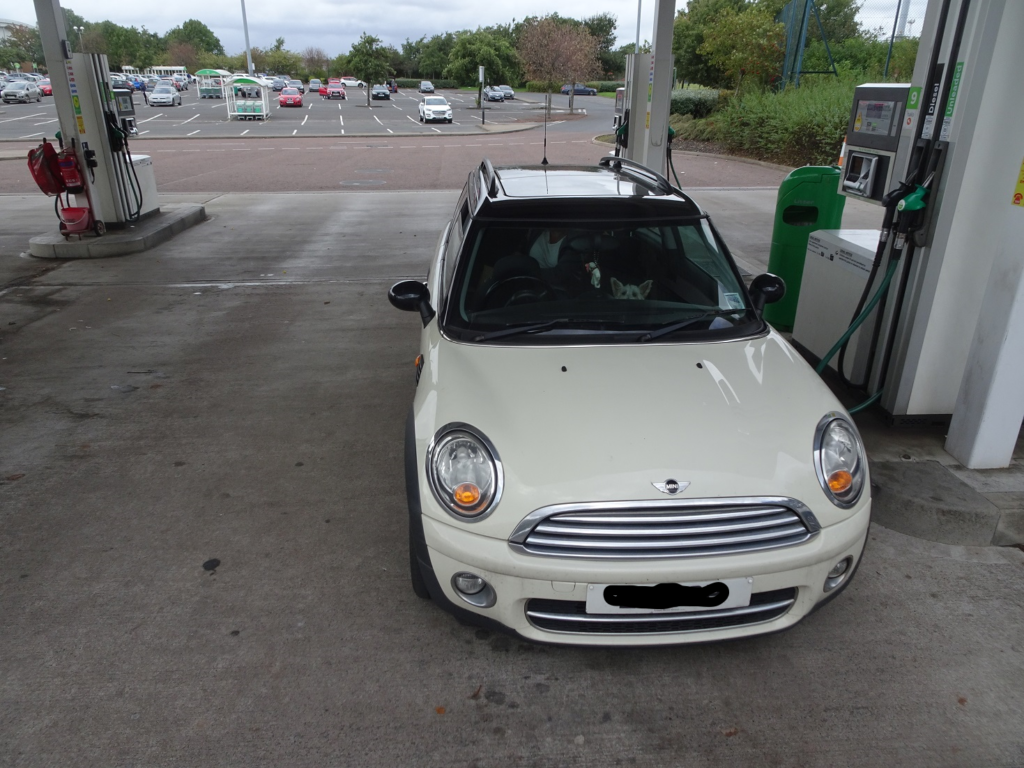 Me and mum went into the back of mini because mum had to work. We were in mini for ages and ages I went for a long sleeps. I woke up a few times mum was still working and mini was still rolling. It was well after dinner time when mini stopped and I could get out. Mum carried me into a house called The Shieling Guesthouse where I met two peoplsees called Michael and Maureen they were very nice to me. We went upstairs to my new room.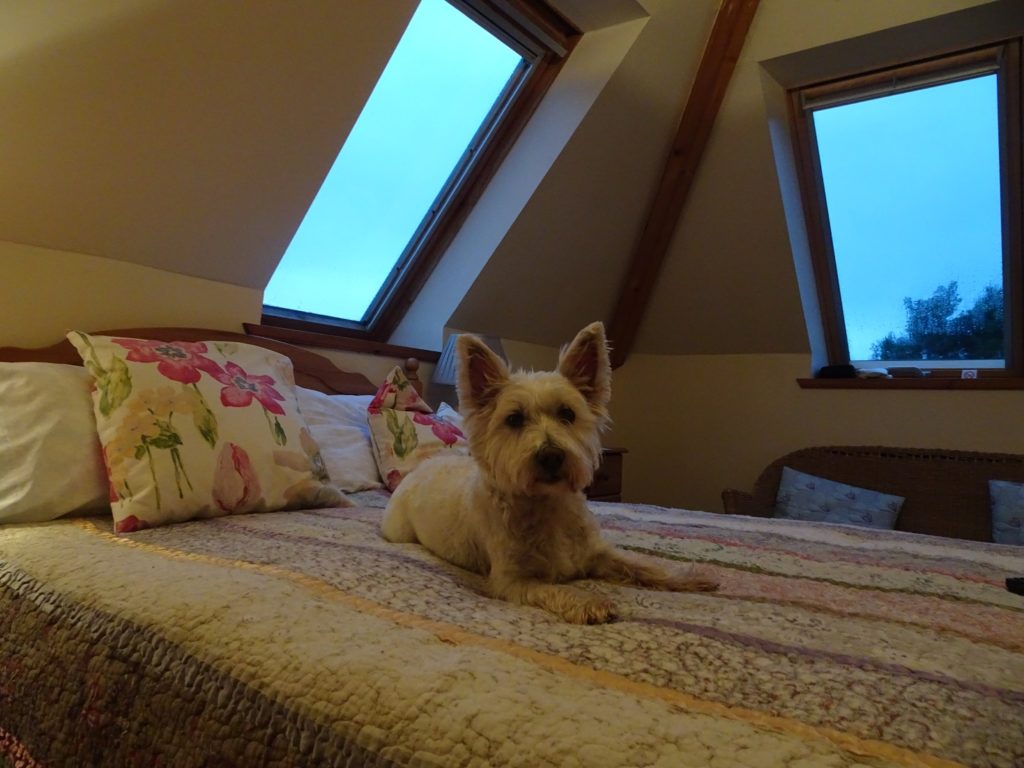 I had a bite to eat and we went into a town called Ullapool. We went into a pub so mum and dad could get something to eat. It was very busy but I had space to lie down. When we left it was dark. There were lots of new smells in Ullapools. It took us a while to get back to the guesthouse I was smelling everything.