Mum and Dad came back from breky and brought me some sausages, yum. Soon we were all in Mini. Mini took us into town . Soon she was on open roads and heading to the mountains. She left the big road and was on a windy one where there was only room for one car. Every time another car came along she had to stop.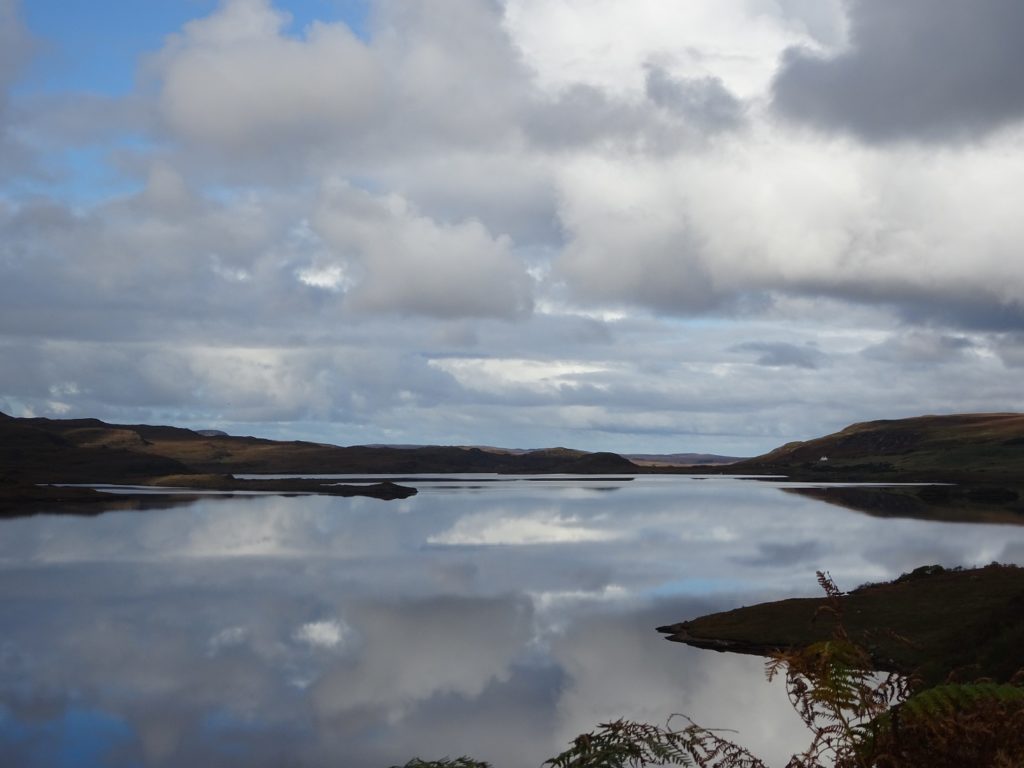 She stopped at a bigger space and we all got out. Mum wouldn't let me walk she picked me up because the ground was very dirty. We only stopped to take a pickture of a rainbows.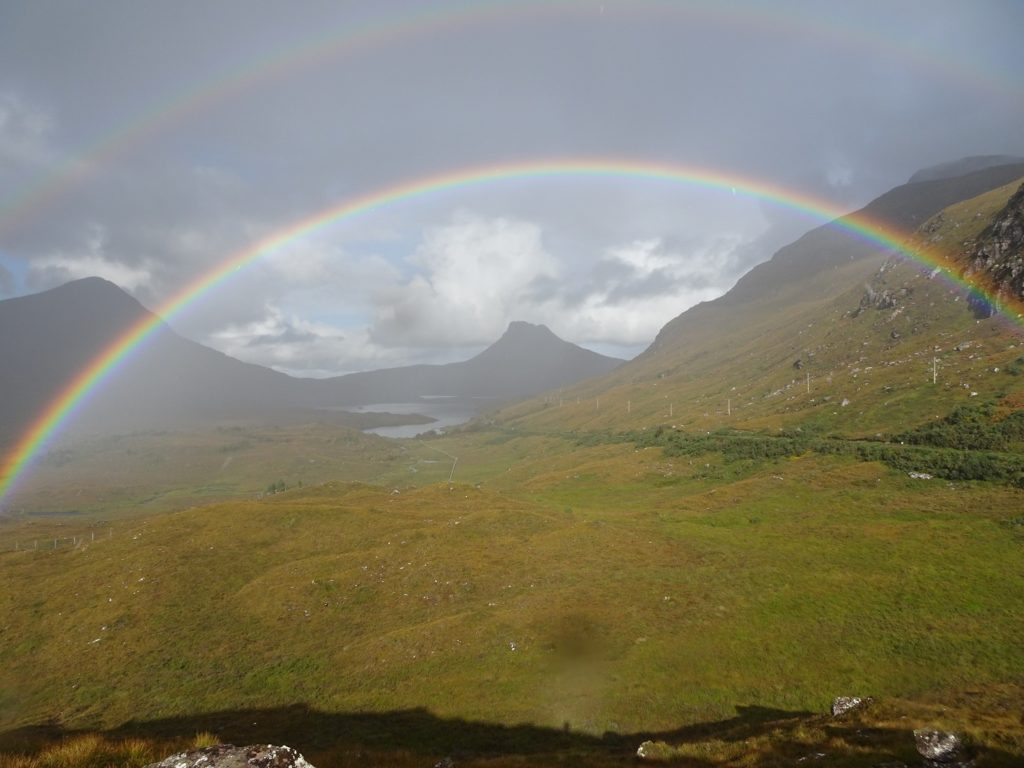 We got back in mini I was very excited because we were going to a beach. It was a long drive to the beach.
We got to the car park and got out. There was a sign taped to the gate that would take us to the beach. Dad was concerned and put me on leash. Why you put me on leash dad? Look at all the space and there are no cars.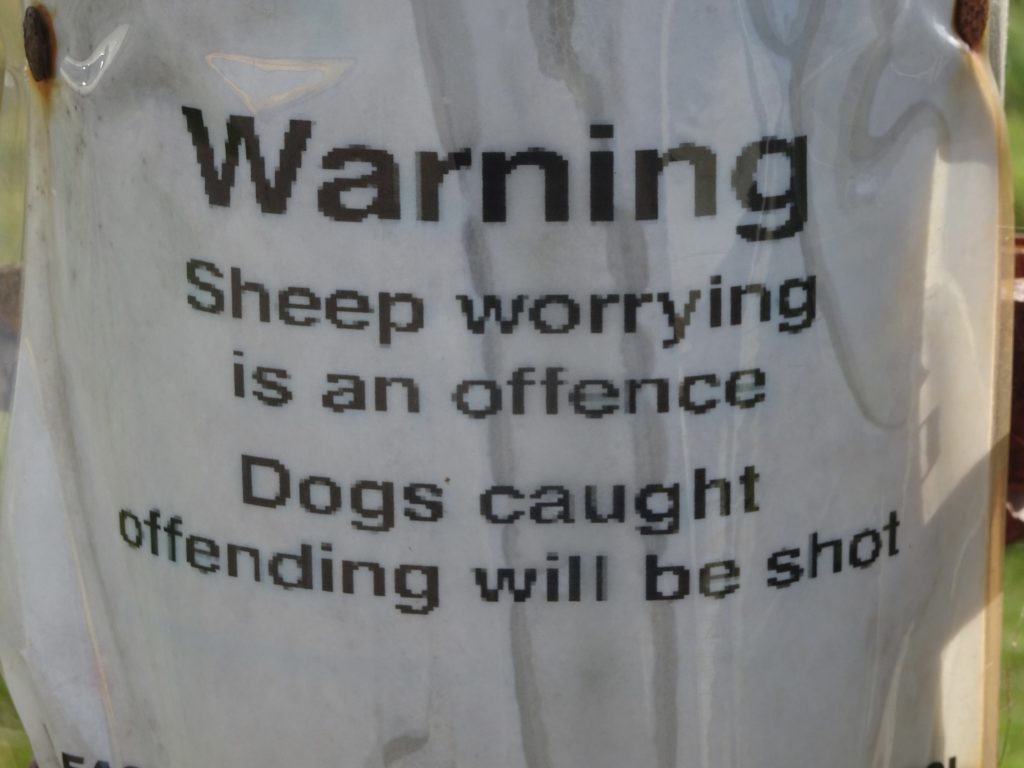 Dad was happy there were no sheeps about, don't know why he is worried, I would chase the stupid sheepsees away. Off leash and going to the beach called Achnahaird. This is great. This beach is massive I could chase the ball for miles.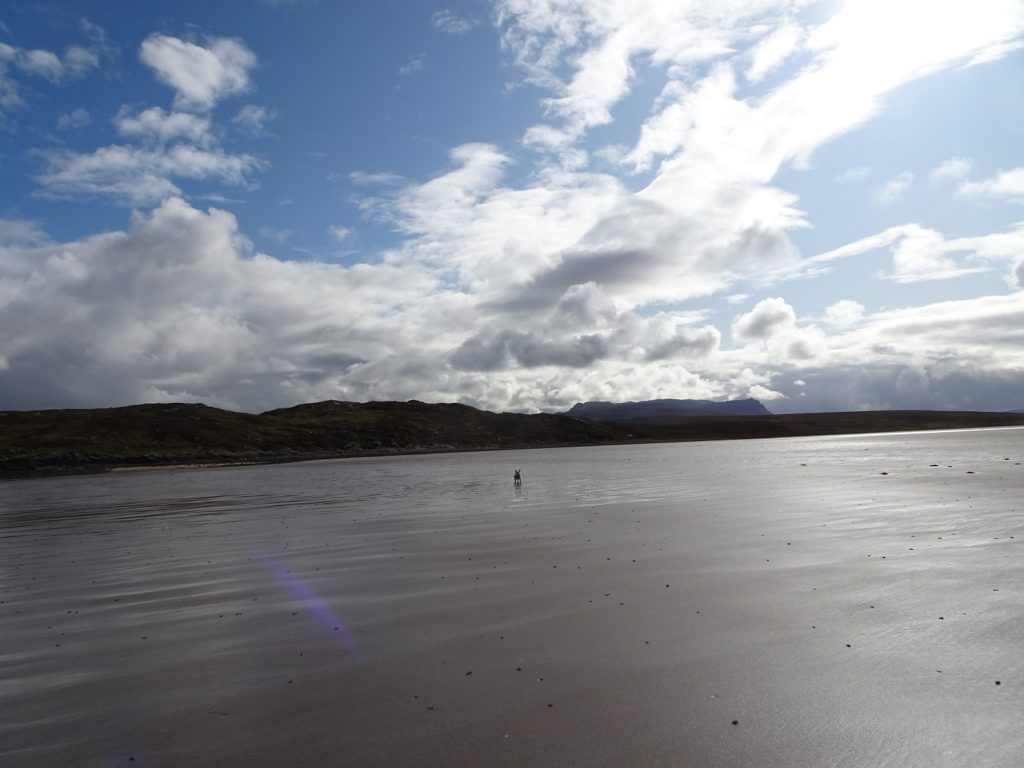 Time to go, back into mini and go to Achmelvich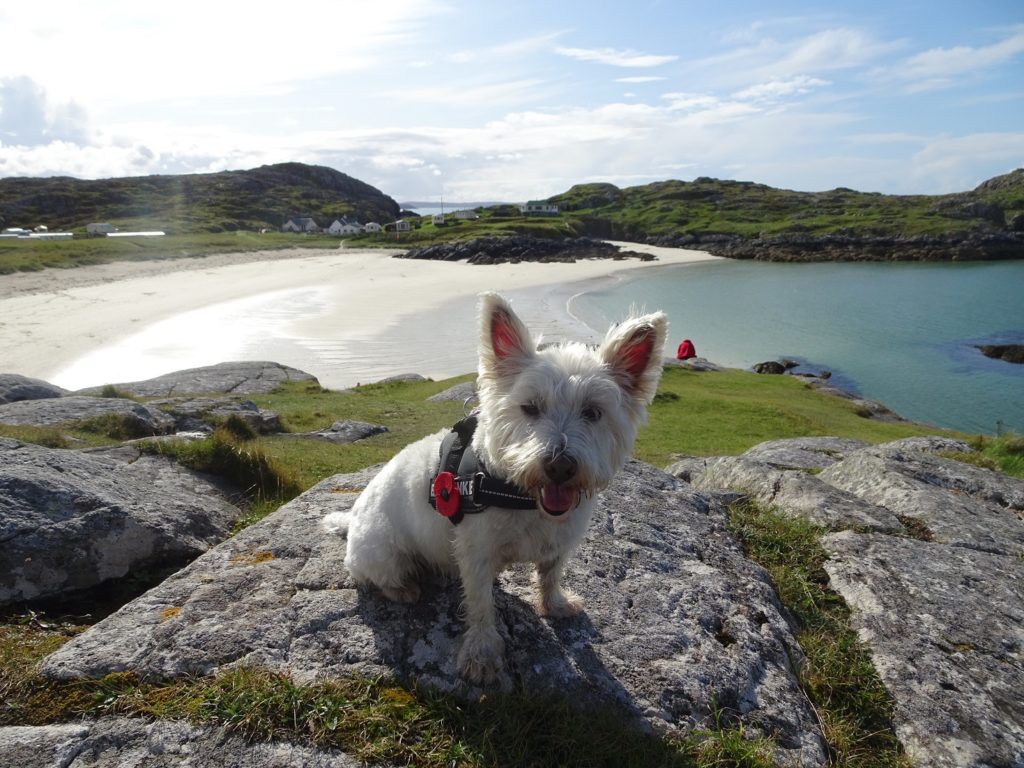 We met some nice peoplsees here who had westies in the past. This is a great wee beach it even has rock climbing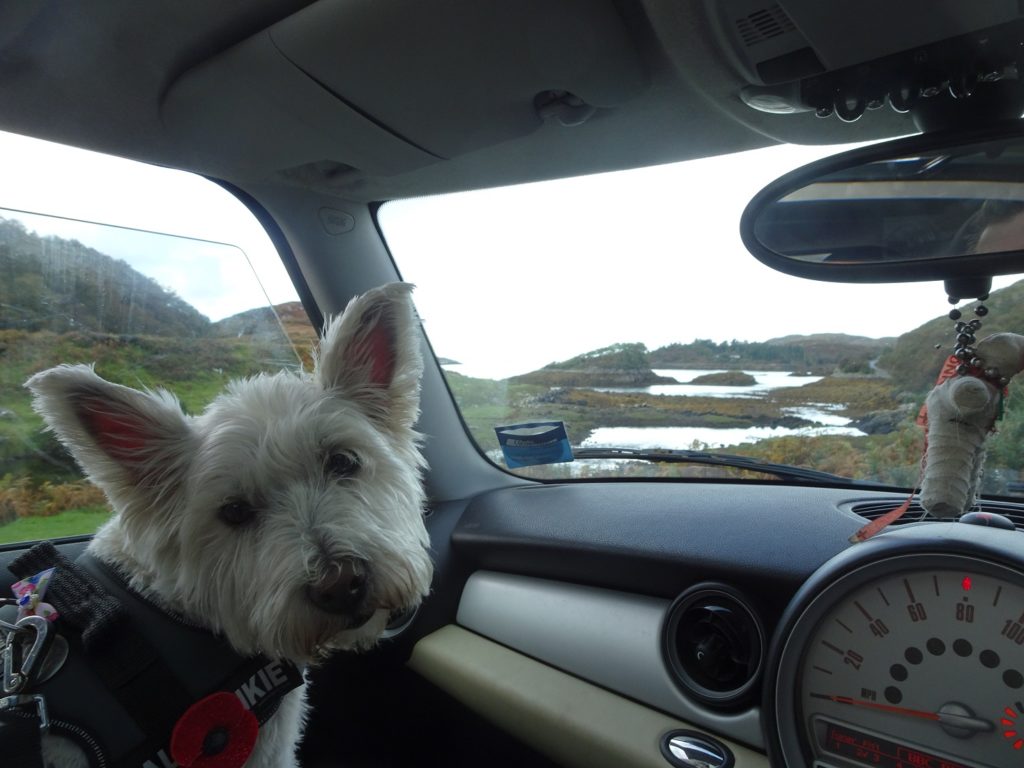 We drove and drove untill we came to Clachtoll another beach more ball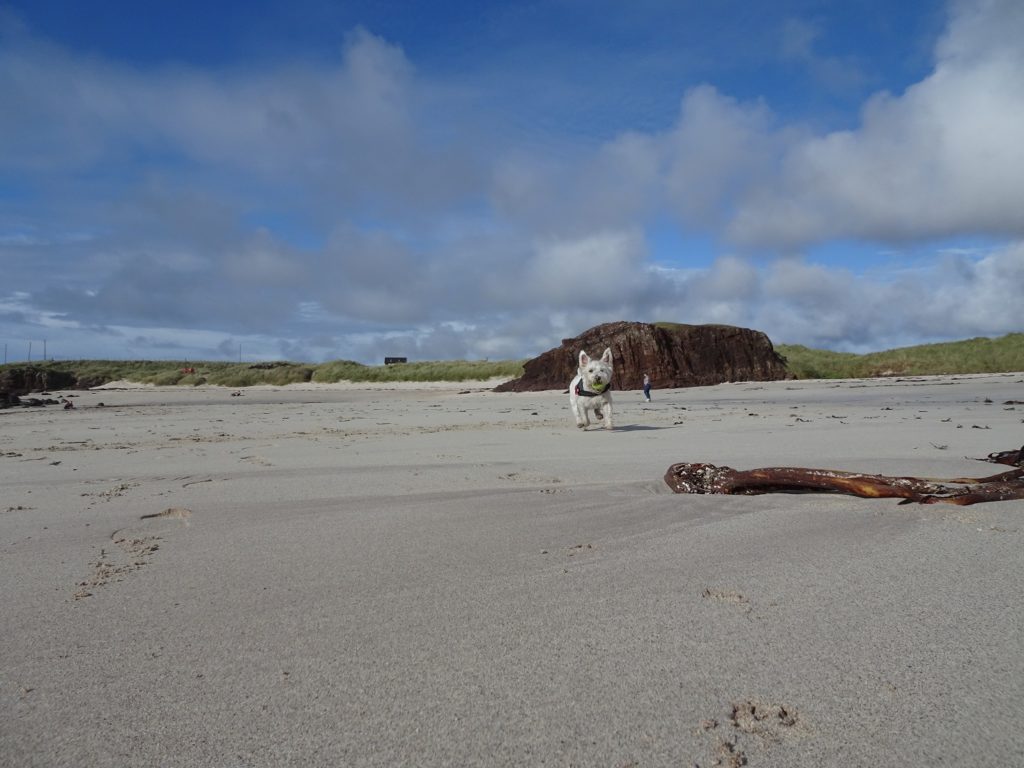 It was getting late and we needed to get back to Ullapool So back to mini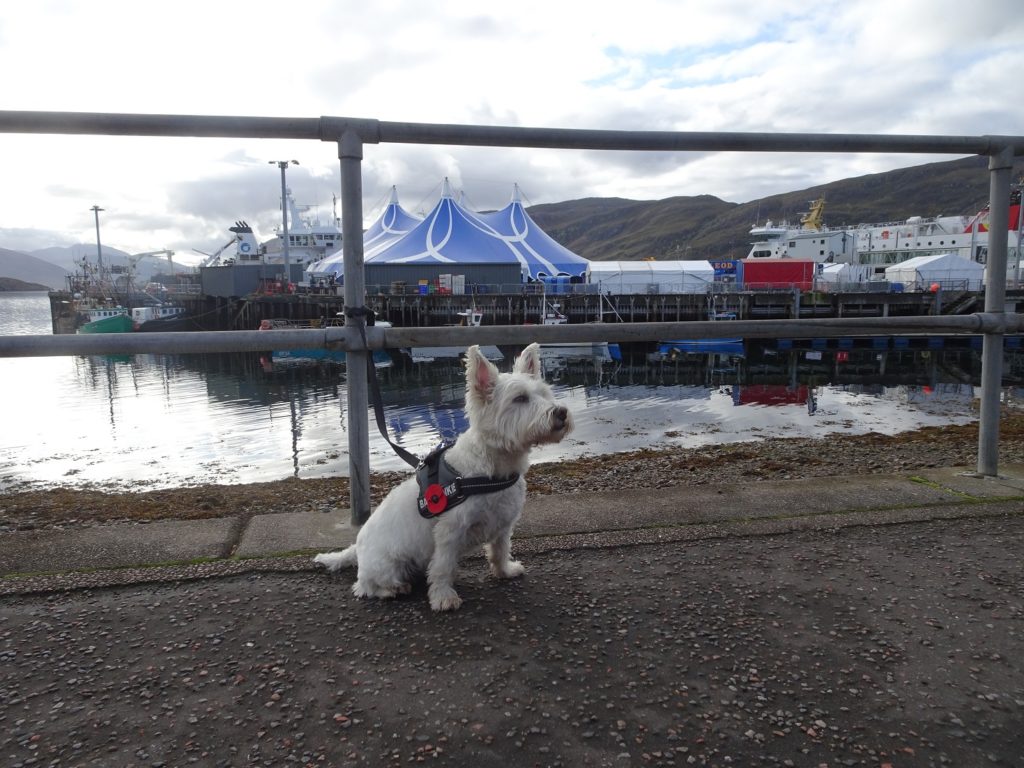 In Ullapool mum picked up ice for her drinks they left me in mini when the went to get wristbands for Loopallu. We went back to the guesthouse and I got a denti stick yum. no sooner had I finished it mum and dad had vanished. I bet they went to to the loopallu