We got up late today, mum was gone so me and dad went for a walk, when we got back mum was making breakfast. After Breakfast we went a walk into town. There is a market here today so we are on the hunt for cheese and a pair of swimmees for dad.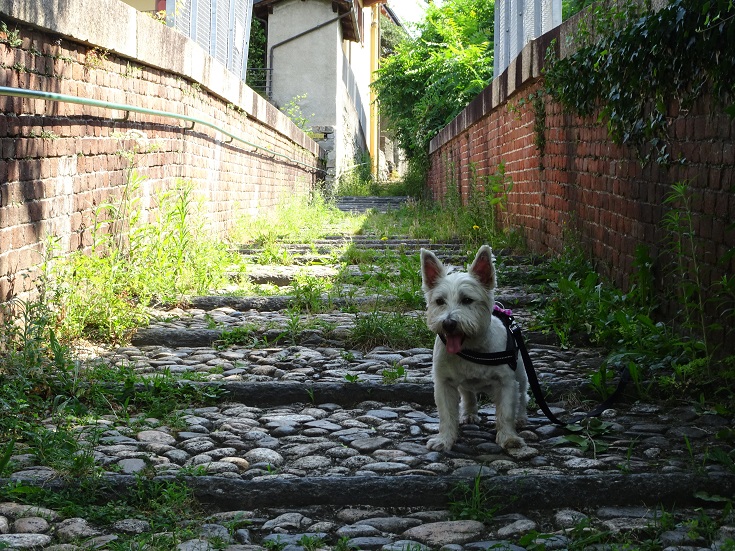 We wandered about the town, you have to be careful because every house has a nasty guard dog some times lots of them, they jump at the gates and snarl and bark, me I just walk by them, I'm tough me. We went to look for the train station, it was hot so we gave up, not before getting a good view of the lake.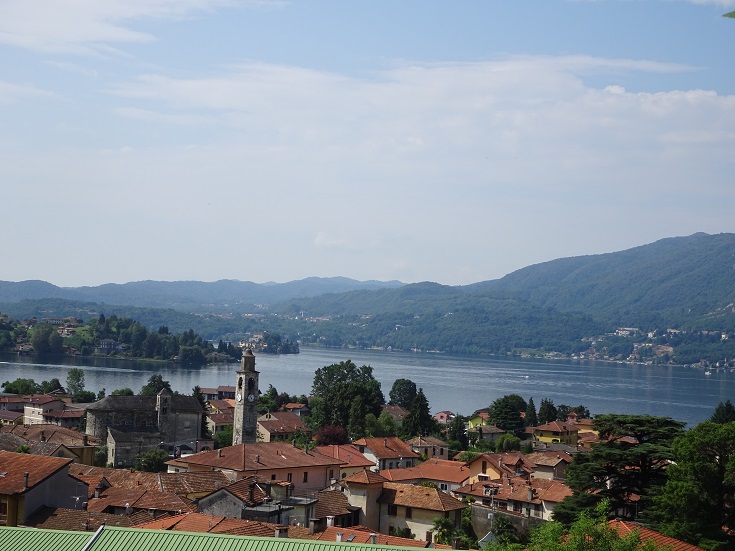 We plodded about the church yard I got to play draggies. Back to the market for cheese. Dad got some swimmees, its the first time he tried on shorts in a town square.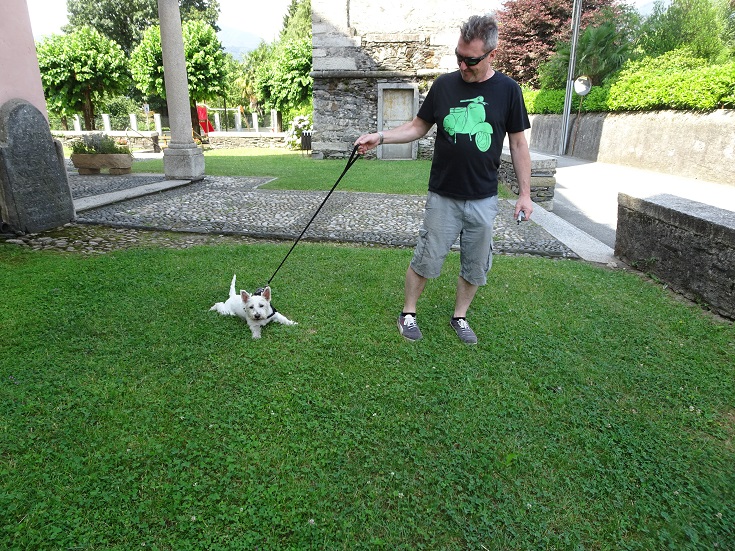 Back to Betsy, as we were walking towards her I saw a cat, a cat wearing a collar and a lead! What does it think it is? a dog? wierd.
We had lunch in the sun it was hot I went sun bathing, then, everything changed. Big bangs in the sky, well that's it for me I shot inside Betsy, pretty soon I was joined by mum and dad. More bangs then more, it started to get so windy mum switched off the big fan in Betsy! We all staid inside for an hour or so Mum went for a nap, good idea mum time for a nap.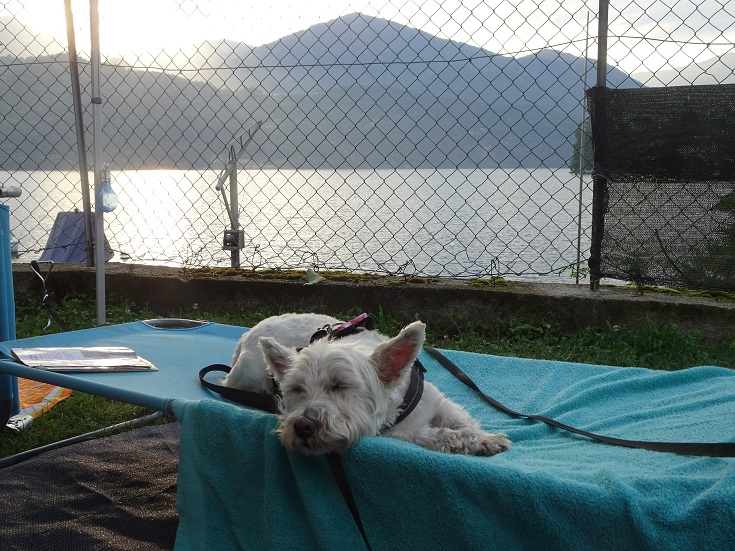 After the rains stopped I went for another snooze outside. Mum and dad listened to the Rangers game on the radio. Rangers won 4 – 0 so mum and dad were happy. Dad got the BBQ going. Bad dad changed my lead so I couldn't get to the sausages.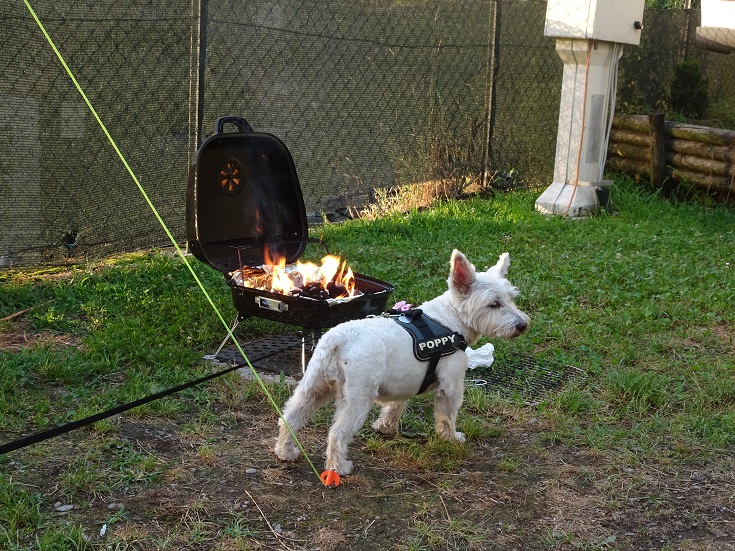 As it was getting dark I went to say good night to Baloo, Baloo's mum gave me pets. Baloo has got a good mum.