When I got up mum was already back from the shops, she dident look happy, no roles for breky! Dad hooked up the gas and she baked some. After breky we were off. We stopped at the boat jetty and waited. Suddenly a boat came round the corner. The man on the boat did not ask me to put on nasty muzzle, nice man on boat. I sat on mum and dad so I could see the view. Two stops later and we were back on dry land at a town called Orta.
The first place we went to was the square, it was full of smells! I could smell cheese, I could smell salami and lots of other great smells. I dragged dad all over the place even down to the lake side.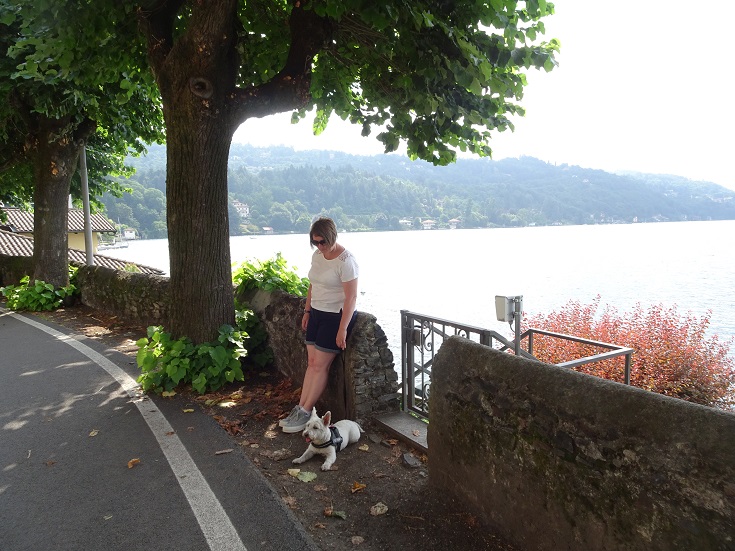 We followed a small street out of town it was nice and cool out of the sun. At the end of the street there was little shade and I got too hot. Mum got my boal out of her bag and gave me a drink. Good to go. Back into town past the square I found a great wee shop that smelled fantastic.
Just round the corner was another shop, this one sold all sorts of things but the best thing they sold was a calendar of my Italian Cousins.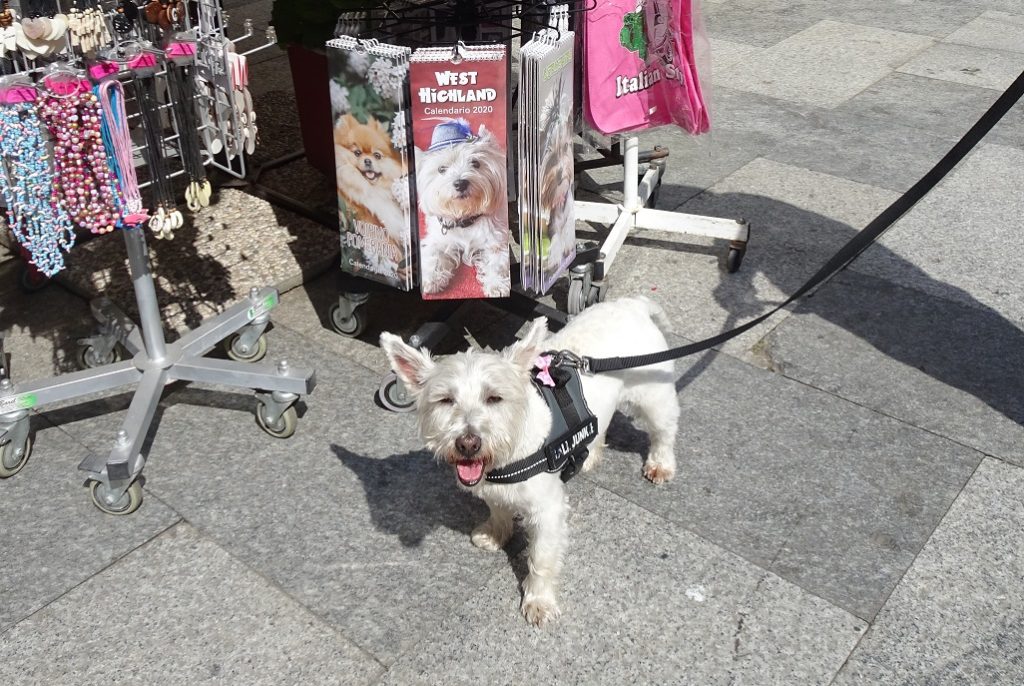 We wondered through the town, dad took me to the lakeside to get my paws wet then up we went, up a big hill with lots of steps by the time we got to the top I needed some water and a rest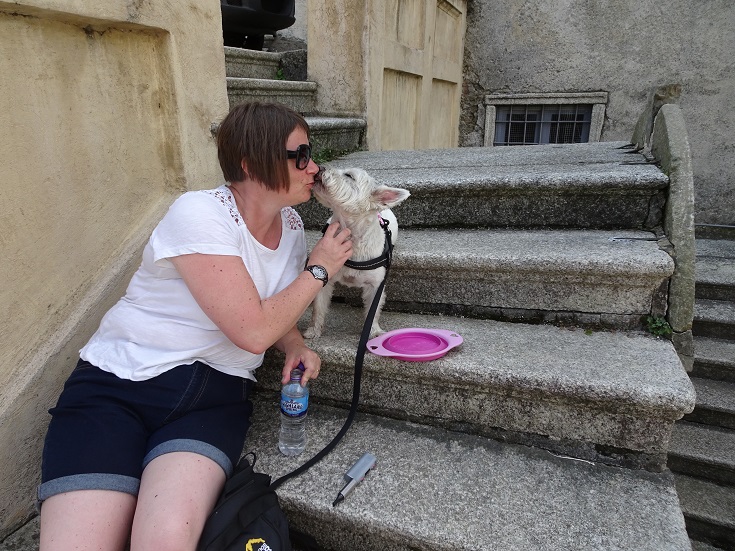 After an hour wandering through the town we went back to the square where the market was. Mum wanted to buy some cheese, she tried the Barrollo Cheese, I think she liked it because she bought a slice. It must be good cheese because it cost 15 Euros.
We got back on the boat and came back to Pettenasco. Baloo's mum told us Poppys were allowed in the supermarket here so off we went. Dad bought some plugs and cables for the fridge, mum got bread for dinner, lucky dad also got some beer! The lady in the supermarket was very nice and gave me pets!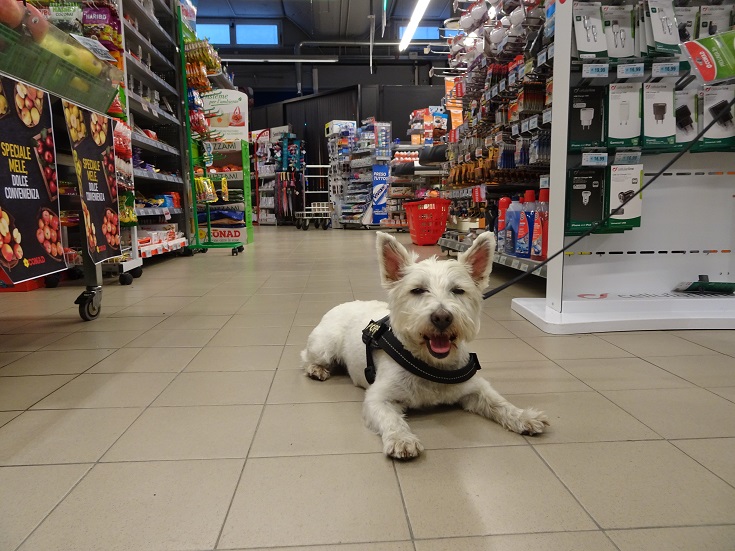 When we got back to Betsy a Scottish lady who lives here came over for a chat. She told us all about how to stay here forever! I was too hot, dad got my cool shirt cool and put it on me, bliss.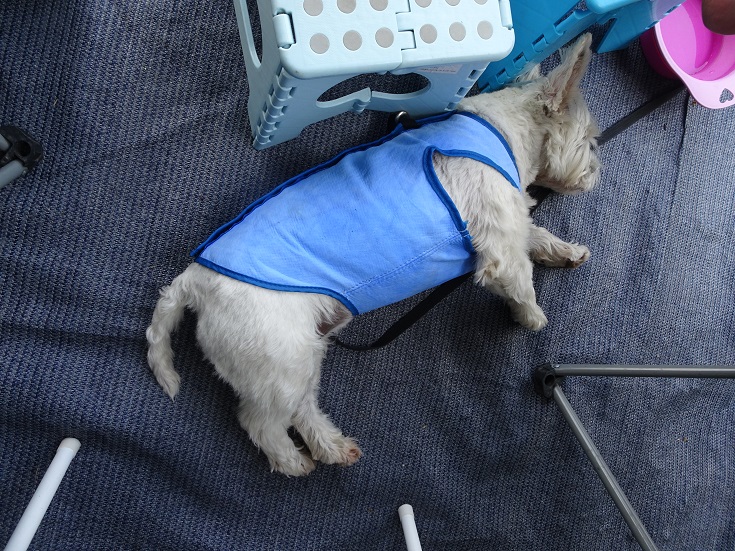 Mum and dad left me and went to swim in the lake, I don't like swimming. They never took me because the last time I escaped. For dinner we had sausages yum!!!!
Later I got pets from Balu's mum dad wondered where I was. He let me off lead and I got to play with Balu. Daft dad tried to take photographs of me and Balu. I know how the photograph game works! Whatever you do, don't stay still for long. If you do this you will eventually get treats!!!