After a very nice sleep mum took me for my morning walk. I like Hest Bank lots of nice smells to investigate, ducks and swans are still fair game and there are lots of dogs to talk to. Back on Duckling and we are off. As we tooled down the canal we past peoplsees back gardens some were very strange. As we went all the peoplsees would wave and say hallo as we went past, it seems pepolsees like duckling. I saw a big castle in the distance then I saw something I have never seen before, the canal went over a river! Just after that it went over a road! Boats are definitely not meant to do that! Duckling must be a magic boat.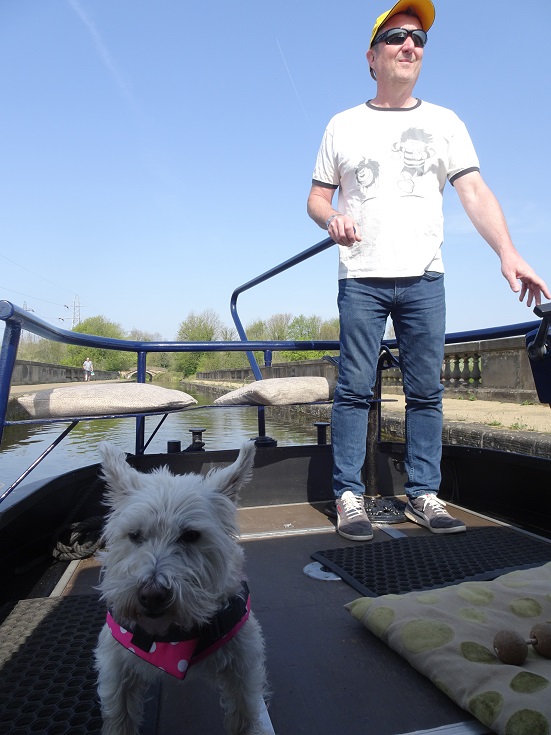 At the side of the canal the buildings got bigger and more and more pepolsees to say hallo to. We putted through the city and dad had to turn duckling round. I could tell he was not at ease. There was lots of people sitting at a pub called the Waterwitch. Duckling slowed down and started a big turn, as she was half way round she clipped the side of the canal mum said it was more of a kiss. A reverse later duckling was going back the other way. Around the next bend Duckling slowed to the side and mum jumped off again. It took longer to pull Duckling to the side, a lot longer but mum managed it. It was quite a gap for me to fly over too far to jump, I really don't like this bit.
In to Lancaster we go. We were very close to the center and right between two pubs the Waterwitch and the Canal Corner, that should keep dad happy. Lancaster was a small but very nice old city, it was very busy lots of market stalls and lots of smells of nice food. We didn't stay long because it was very hot so back to Duckling to cool off. We sat on the pointy end of duckling watching the world go by, peoplsees in Lancaster do funny things when it's hot the sun is shining and drinks are flowing.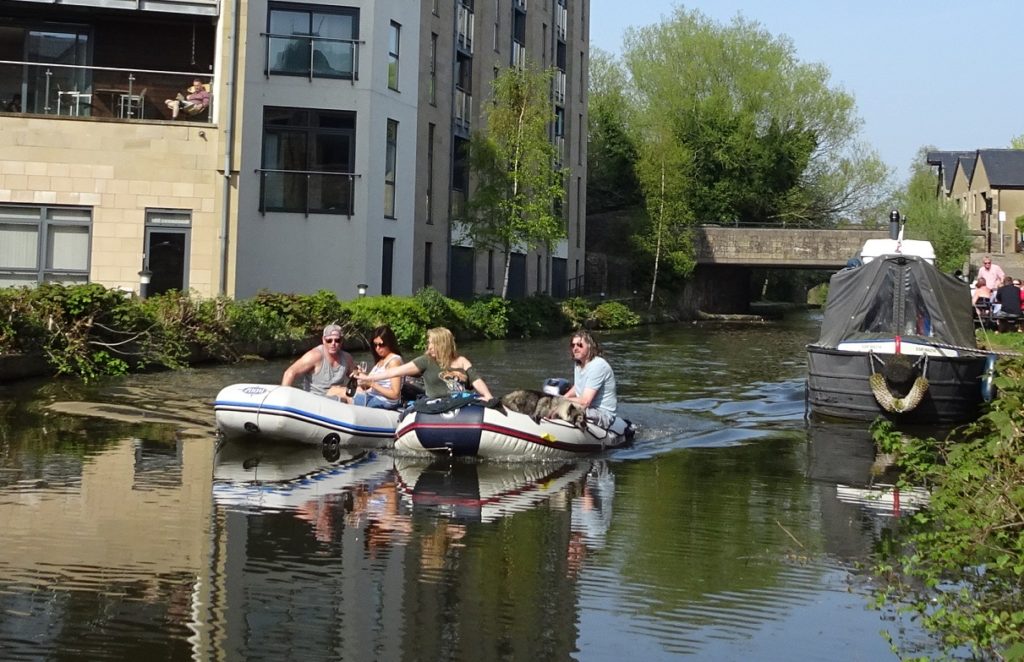 We did not know where to eat but because the Canal Corner could not take us The Waterwitch it is then. We got a nice table beside the canal I was served water from a Tupperware dish, odd. The table behind uas where quite noisy but they were good to me unlike the dog in the table in front he was nasty. Dad liked his dinner mum did not she had words with the manager because they would not bring dinners at different times. So she had to get a refund for her main course and then reorder it, complicated.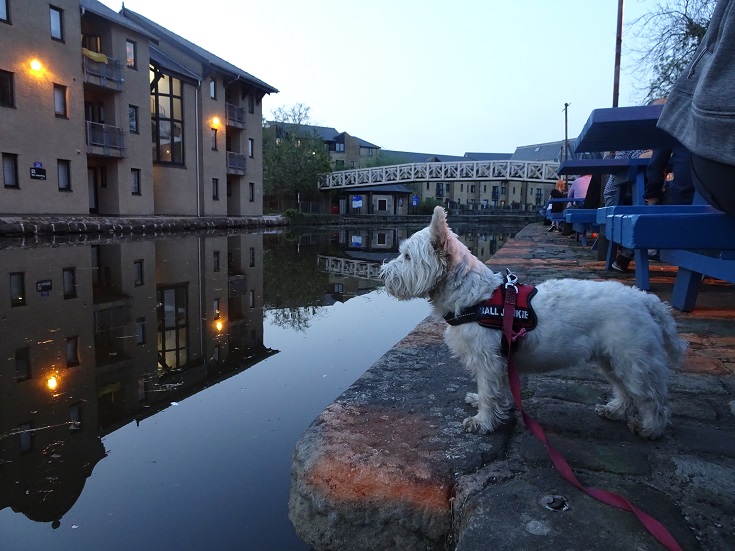 Darkness fell and we had a nice walk back to duckling, still had to fly over the canal to get on, mum was not happy because I struggled and scratched her. The canal got quieter and I went to the nice bed for sleeps.