Up early and off. Betsy found it hard going up the twisty road to get to the autostrada. How she wailed in her small gears. Once on the big road things got better for her. The road started with lots of twists and tunnels as she got to Genoa we went over bridges with the town below. Then the traffic jam. It was slow and stop slow and stop. She changed directions and headed to Milano. The roads were flat and straight and Betsy was flying along. when we got within 54km of camp things went pete tong.
First the shop we were going to for supplies we had already passed so we had to go the way we came. The road to the shop was very slow. When we left the shop the new road to camp was even smaller, when Betsy came across a bus she had to reverse to let it past. Betsy was also very thirsty she had not had a drink since Elba. She stopped at a place called Laveno and got a small drink of diesil. The man in mums phone started to annoy dad. It kept telling Betsy to drive into the lake. Round and round Lavano we went, the man in mum's phone had taken us to a ferry port.
There was nothing else for it we had to go on ferry. The ferry ride was very nice I liked it because the breeze cooled me down.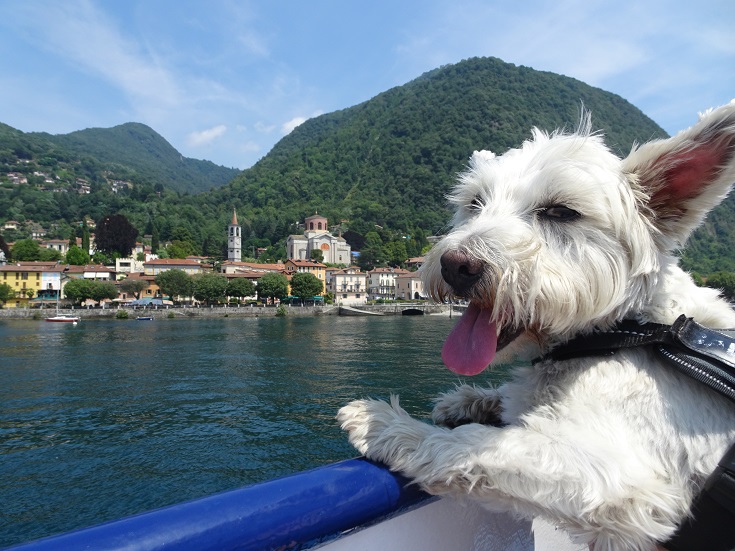 The ferry was fast and it was soon time to get Betsy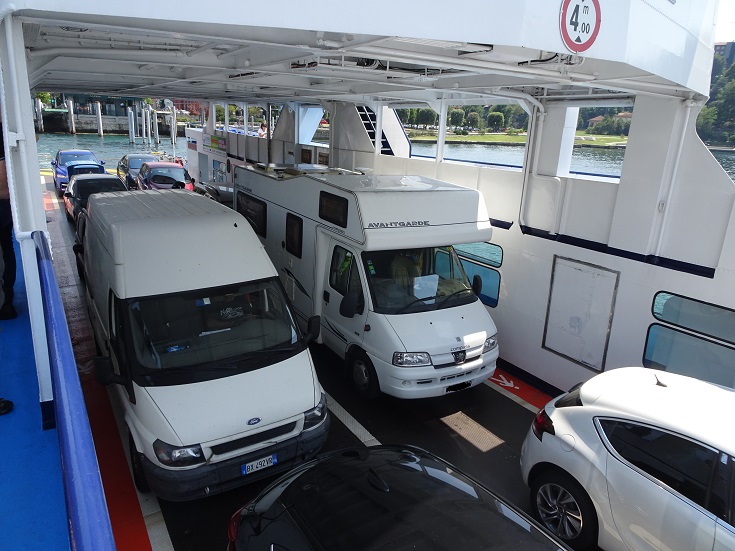 Off the other side Betsy got a bigger drink of Diesil. Once full she took us to the Cannero Riviera where she got to rest.