It was another hot day when I got up, dad took me for my morning walk down by the lake. It was very quiet and dad let me off leash. I think I like it here. I even found somewhere to play ball.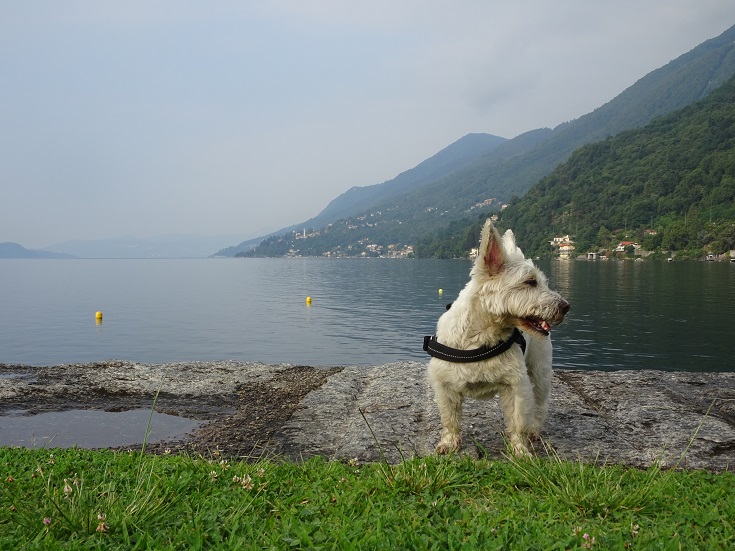 After brecky mum wanted to find out about the boats on the lake. We walked out of the camp along the path at the side of the lake. I was keeping in the shade. We came to a harbour but it was not the one mum was looking for, it was new and had lots of small yachts in it. On we went I got to walk on the wall.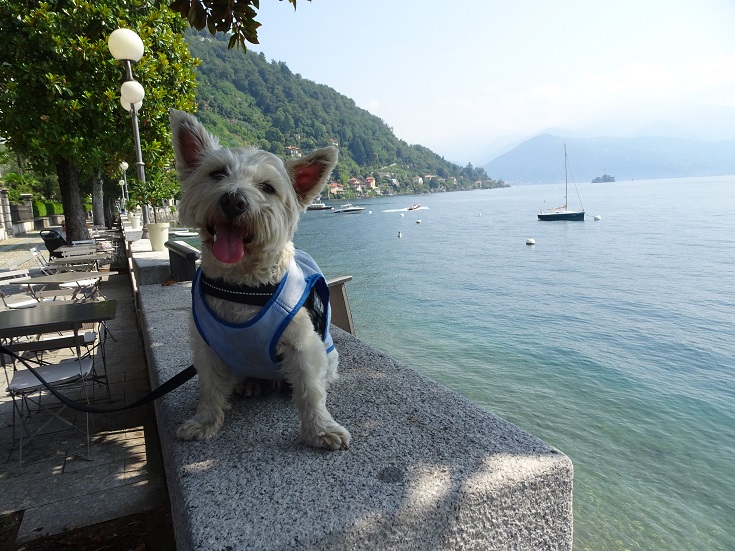 We walked to the end of the path where mum found the boat stop. There was a problem. Tomorrow mum wanted us to get a boat to Cannobio but there was a sign saying that the boat peoplsees were not working until 12:30 the man at the boat office said the the bus drivers weren't working as well.
We plodded on into the town and found the old harbour. I got let off lead and went to explore. I was glad because it ment I could cool my paws in the water.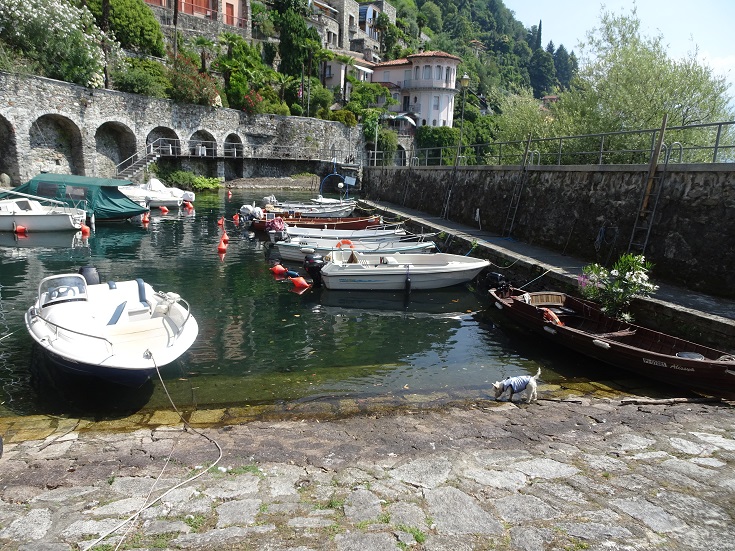 Just past villa diana mum went into a shop. the shop sold pottery. I was allowed in as well. Mum bought some things, she thought it was very cheap. We explored the artists quarter where I found a place to get a drink in a square.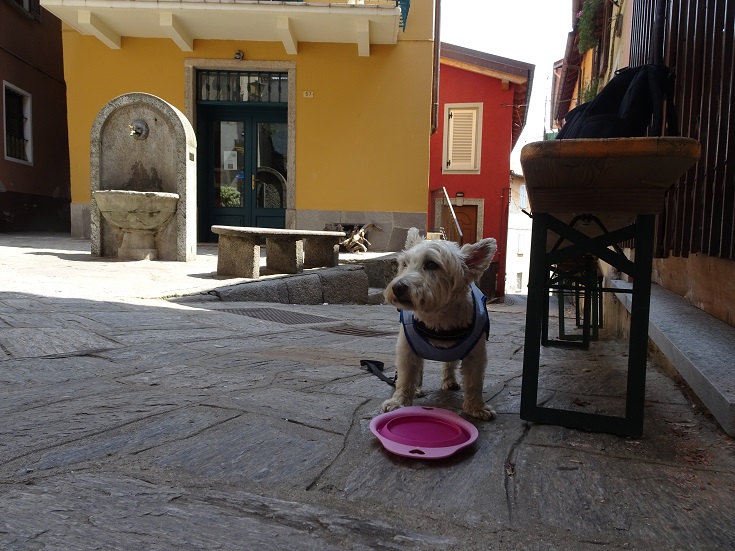 We explored the rest of town and went back to camp.
At night we went to a posh place. Dad even shaved! The waiters saw we were hot and moved us to the garden. We sat beside another white dog, mum said I should be that white I think I'm white enough. Mum and dad really liked the food they had. I liked the sqidees they gave me.