We got up early this morning because we are going on a bus. The bus stop was at the top of the hill. It was a long long hot walk to the bus stop. When we got there I got a drink. The bus came round the corner and our next door neighbour was already on it. How did he manage that? The bus was nice and cool, I didn't get told to put mussel on, good bus driver.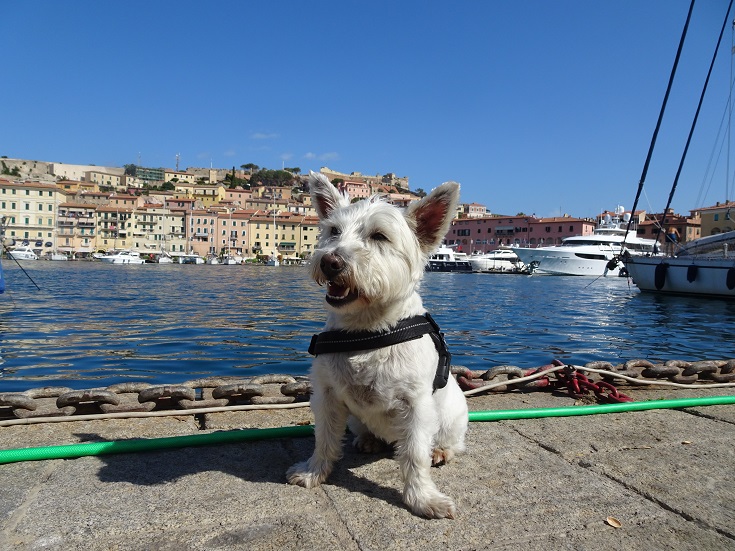 The bus stopped at the old port and we walked around the harbour, there where lots of very posh boats parked everywhere. It was very hot so we went for some shade. Mum saw a Crai and went to buy bread. I was not allowed in so me and dad staid outside, an old Italian lady came up to me and petted me. She spoke to dad but I had no idea what she said, I don't think dad did either.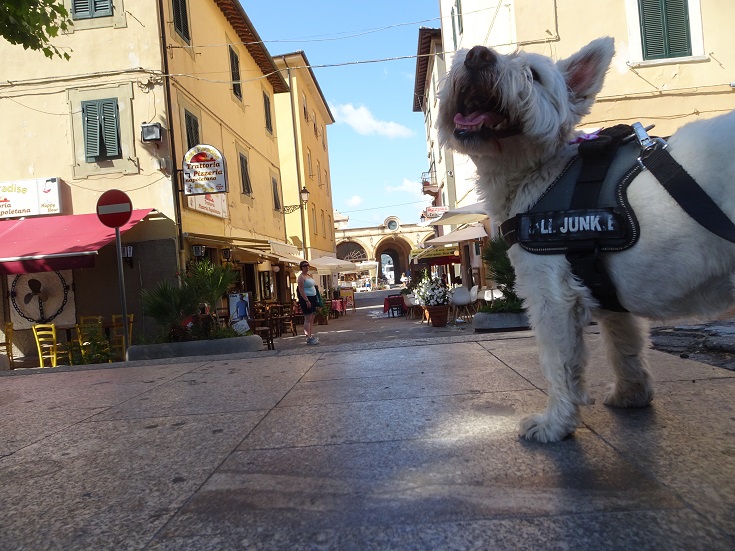 we went back to the port mum wanted to see what fish was being sold at the jetty. Dad saw some scooters and spoke to their riders. They had come a long way, all the way from Vercelli.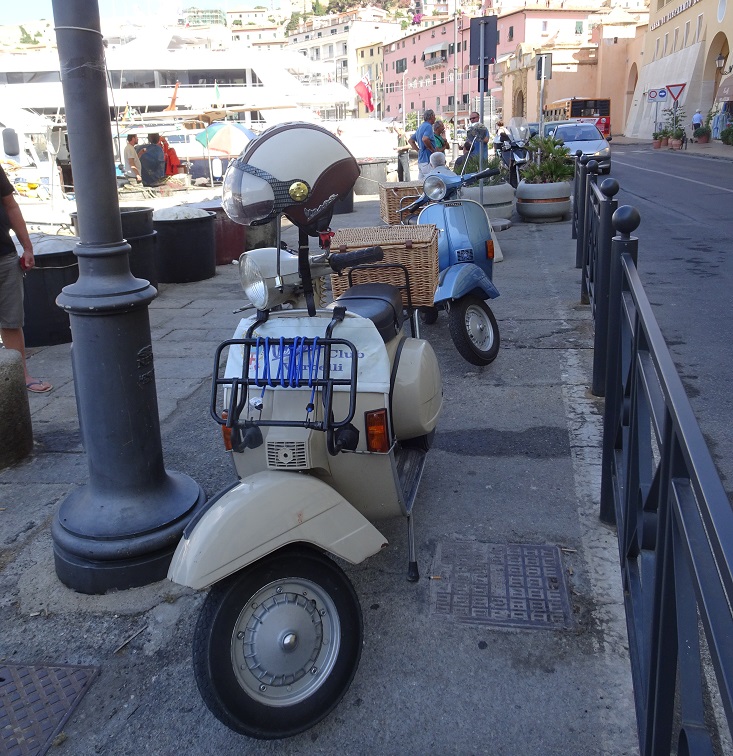 We wondered into the new town as mum wanted to buy a washing line. On the way we discovered a machine that gave free water. Yum time for a drink to cool down. At an arty shop I met two nice dogs their mum and dad petted me. Eventualy we got to the coop. Mum didn't get a washing line.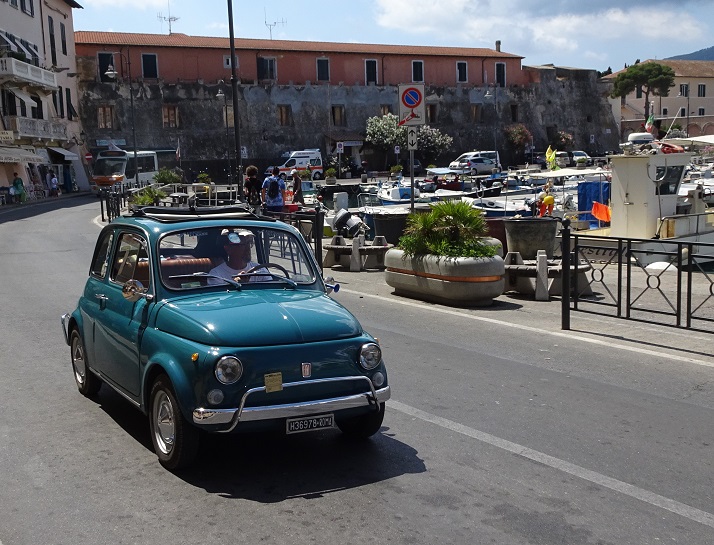 The road was very busy, lots of cars and Betsys coming off the ferry. We headed back to the old port but it was getting way to hot for me. At the bus stop mum went to get my cool vest wet. no sooner than I put it on the bus came. It stopped in the new town and out next door neighbour got on with a friend. Everybody got off at our stop and we all sauntered down the hill to camp.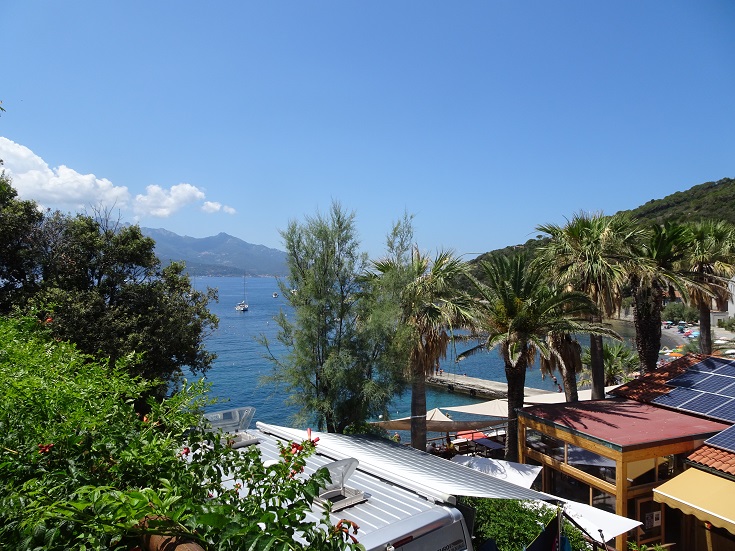 Later mum and dad took me to the sea. I barked at the waves. Mum and dad said shoosh! They wanted me to go in but i'm scared of water, "no dad don't pull me in", he tried to trick me but I was having none of it. mum went in and half of her disappeared! Grrrrruff ruff ruff Dad help mum! The sea is eating mum, dad didn't help at all, the sea was eating him too! Don't they know the only way to stop the sea from eating you is to just put your paws in?
After we dried off mum took me for a walk, when we came back dad had started BBQ. Hamburger and cheese tonight YUM!
Our last walk of the day was down on the beach I met a boarder collie from Poland, He could speak poppy so all was good. Mum got annoyed with dad again for talking too much with people. Time for bed.