Another hot day here at Camping Enfola on Elba. I woke dad up and snuggled in beside him. I needed a walk so I liked his face to get him up. After my walk I tucked into biscuits and mum gave me a mini marky, yum. It was hot, really hot so I went for a snooze under Betsy where its cooler. When I came out Mum and dad were laughing at me, whats so funny? Mum came over to me and groomed some leaves from my face.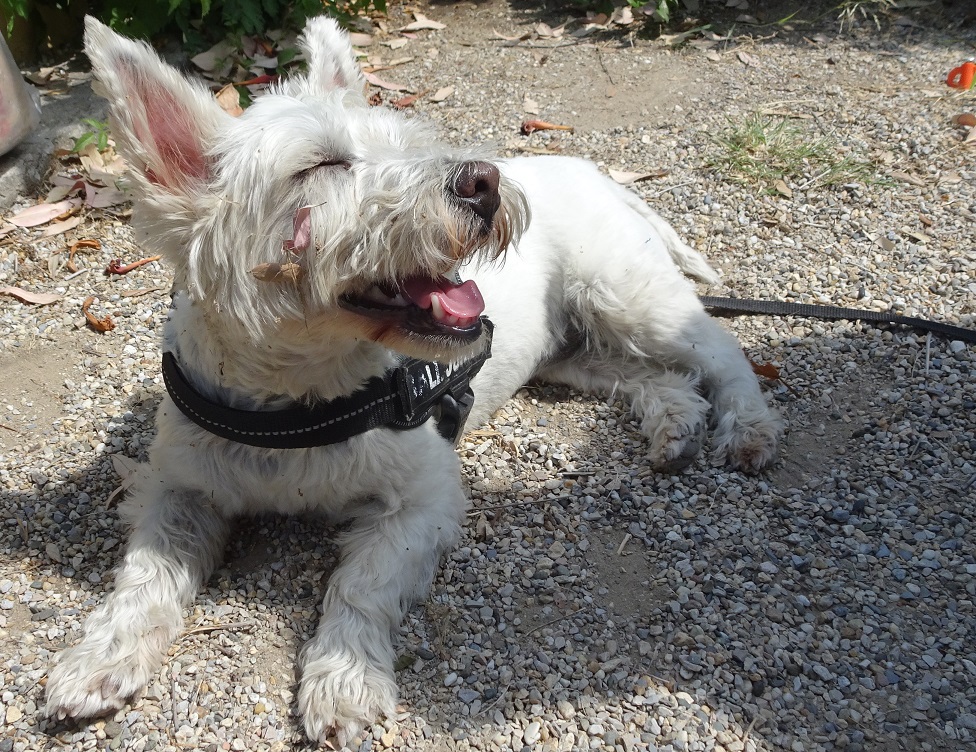 Mum went for a snorkel me and dad bummed about camp. Dad brought his office plant on holiday with us, I think it's enjoying itself.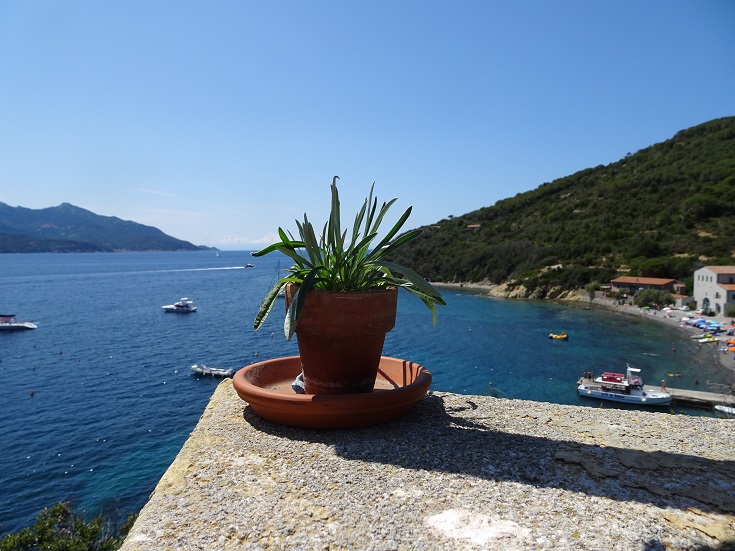 We went out for dinner tonight dad even had a shave. It was a place called Emanuels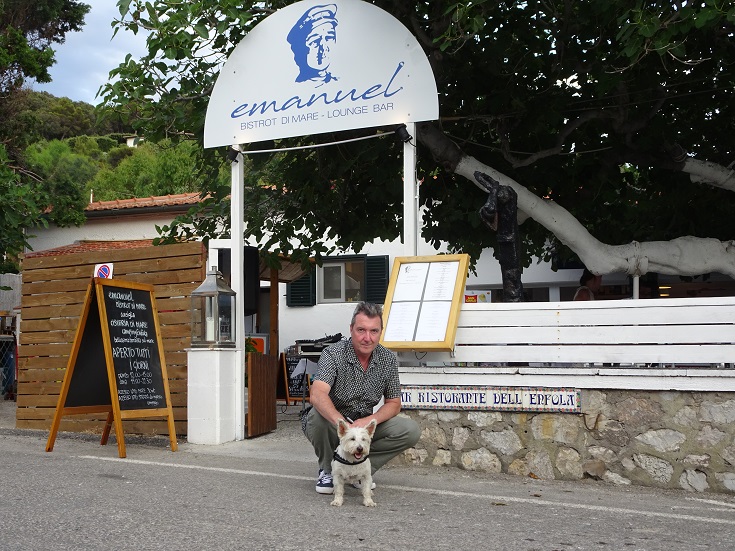 The table was not ready for us so we spent some time at the bar. Dad got a beer mum got a strange orange drink called a sprits.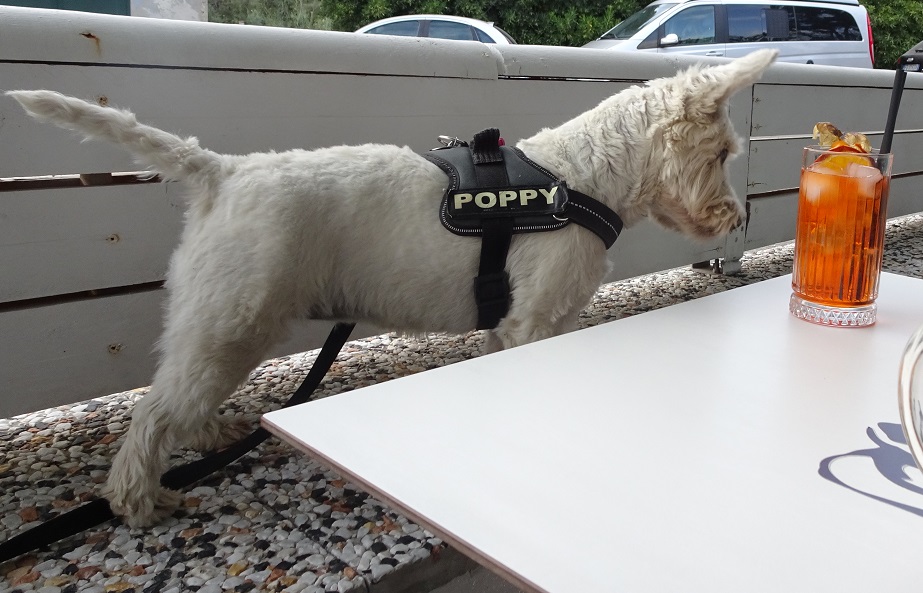 When mum wasn't looking I had a lick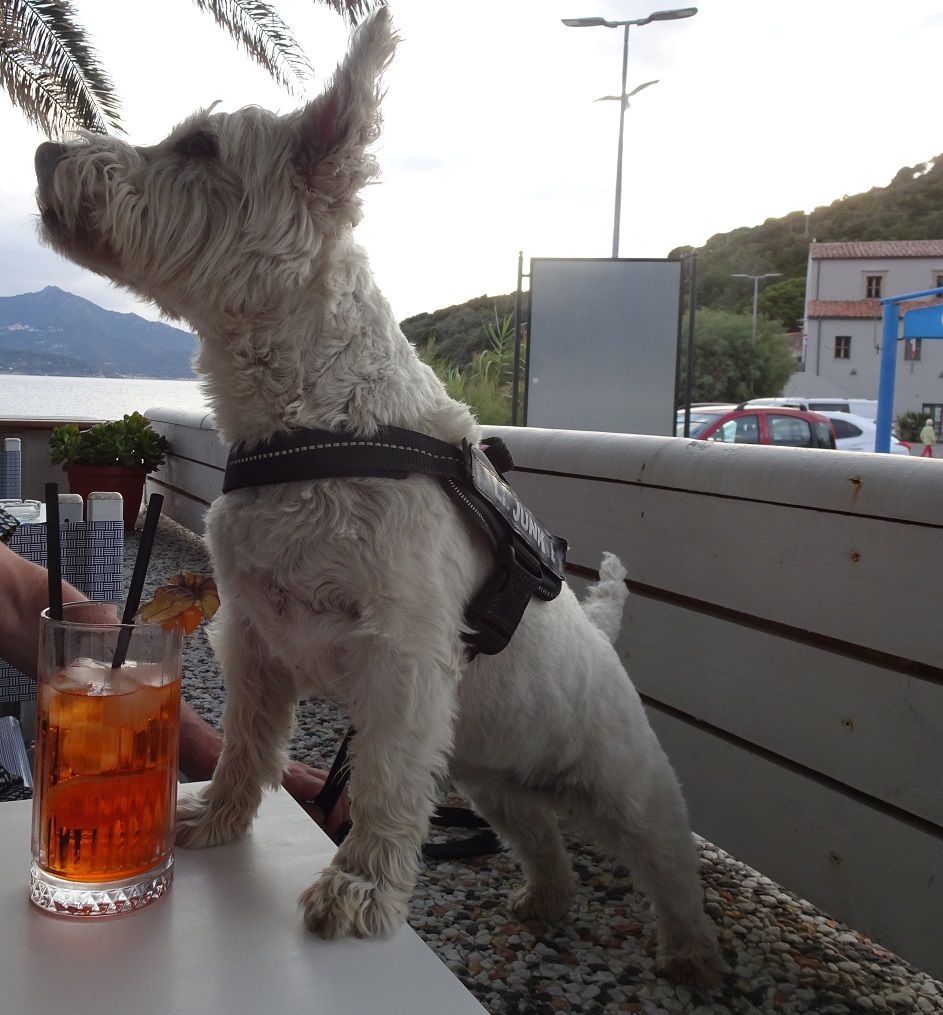 We moved through to the restaurant mum and dad liked the food they got. In the bay was a big space ship boat. The waiter told dad it was owned by a Russian and it was called yacht A. yacht A is a daft name for a space ship boat.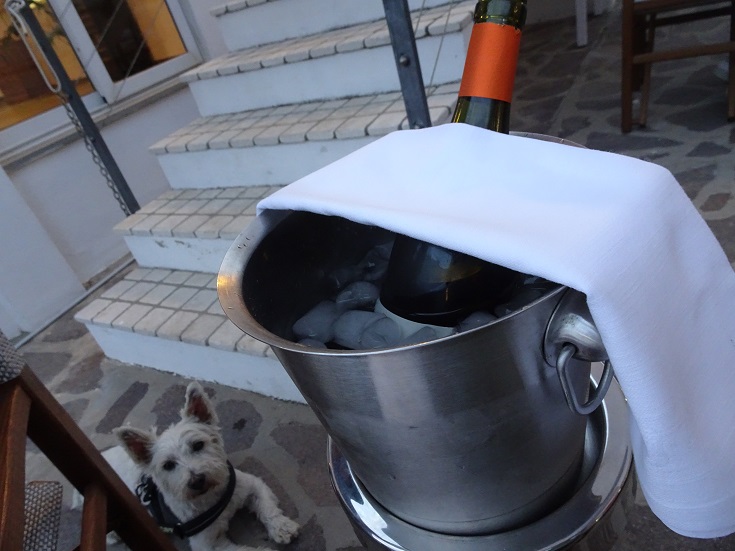 After dinner we went along the beach and back to Betsy. It was getting windy I was glad dad never put me in sea. That night the rain came.