We woke up to blue skys, Dad did the dishes got betsy ready for the off we said our goodbyes and set off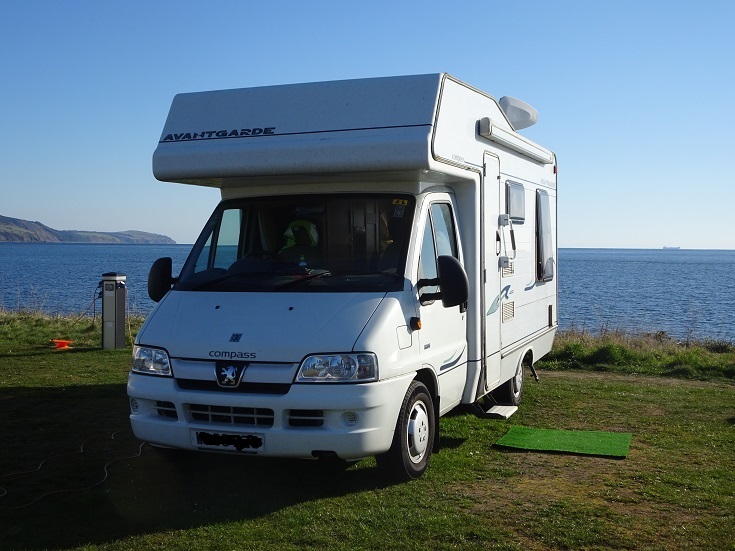 The first stop was a very small harbor village called Avoch. We wandered around and walked the harbor wall. A lady from Liverpool popped out one of the boats and warned us the harbor master would scold us as poppys are not allowed on the wall. Enough of Avoch then.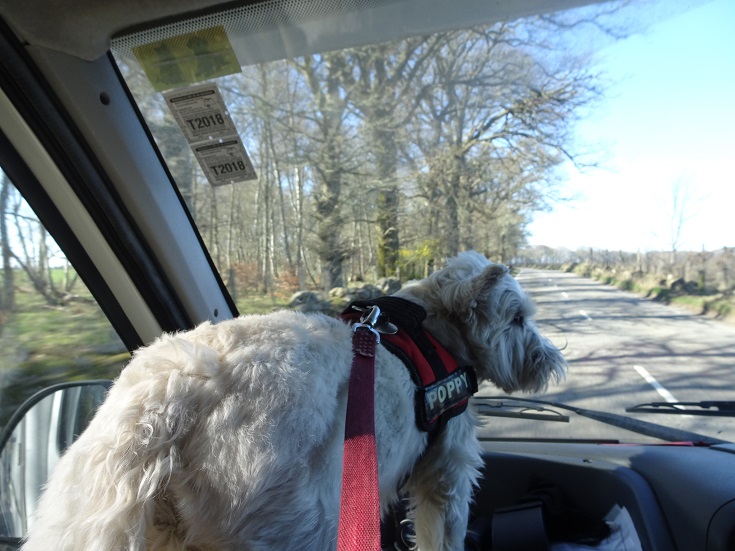 Back in Betsy we are now heading for Beauly. Betsy trundles through the Black Isle countryside. We pull into Beauly and I get out for a walk. The peoplsees of Beauly like poppys I got a lot of pets. Mum went into lots of shops I had to stay out side, bad shopkeepers. Mum also got pie and sausage role from Harry Gow,this will be for lunch, mmm smells good.
Back in Betsy we are off again, this time we role up to a cabin in the Forrest. Dad gets out but the cabin is locked. Betsy roled round the camp site and had a rest on the grass in front of the firth with snow capped mountains in the distance.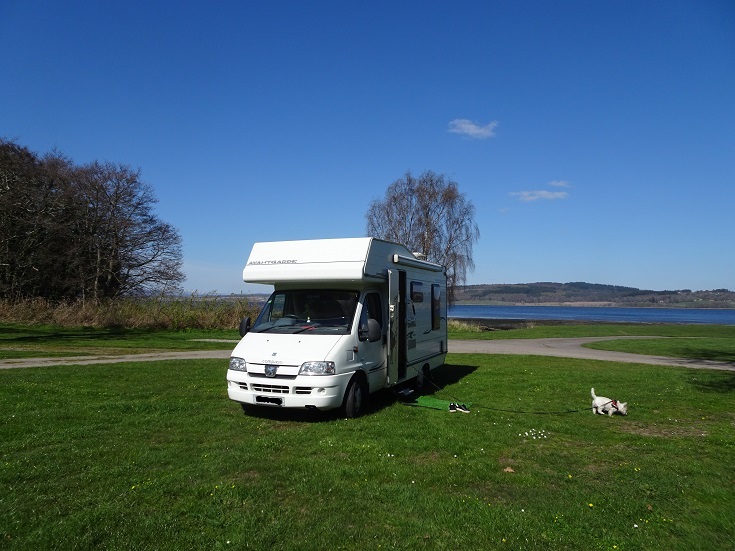 After lunch (I got sausage meat and pie steak mince, yum) we went for a walk in the forest and along the banks of the firth. We played ball on the football pitch until mum chucked ball into a huge mass of big plants and nettles. Where ball mum? Dad could not find ball. I could not find ball. Where ball mum where ball?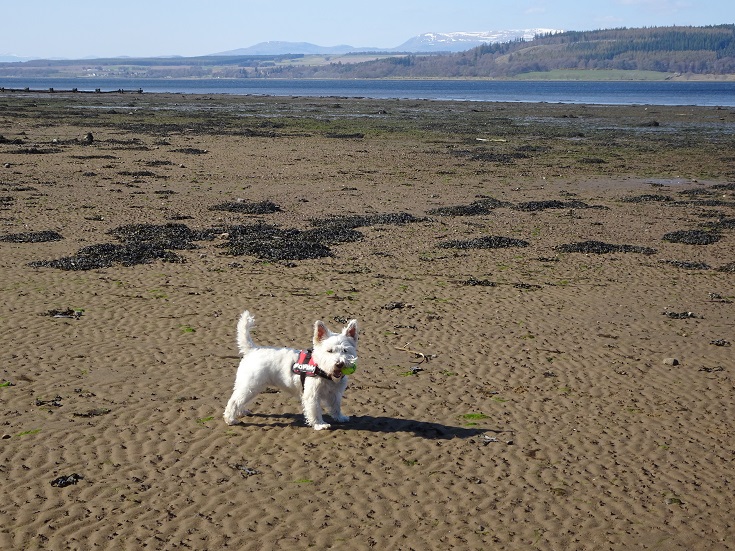 Back in betsy I go for a nap. Tonight we are going to meet Paul and Matt in Inverness. Not seen Paul and Matt in ages.