Mum was up early me and dad slept on
During the night some creature had helped themselves to mum's pizza, mum was not happy at all. After breakfast we went on the search of dolphinses again. Still they did not come out to play, back to the van, lunch, snooze and off to the fairy glen.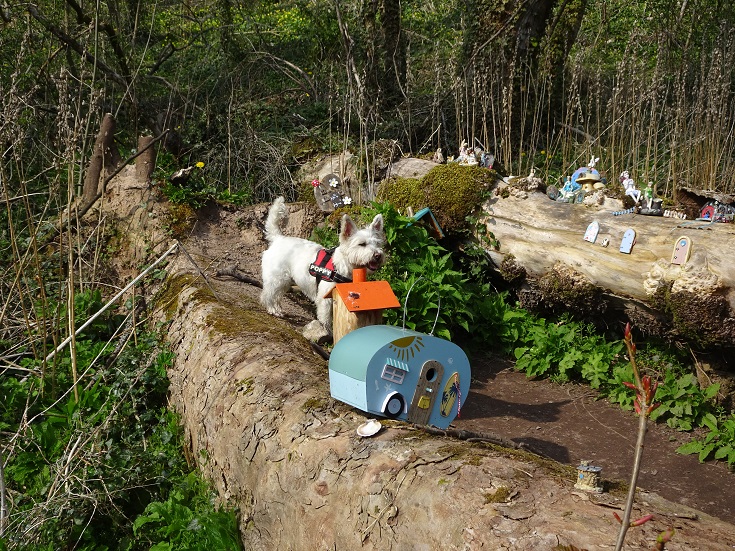 I liked the fairy glen, lots of smells and a clear stream for drinks all the way up. It was quite busy I met lots of people and and dogs. We went past a mill pond then up to waterfalls.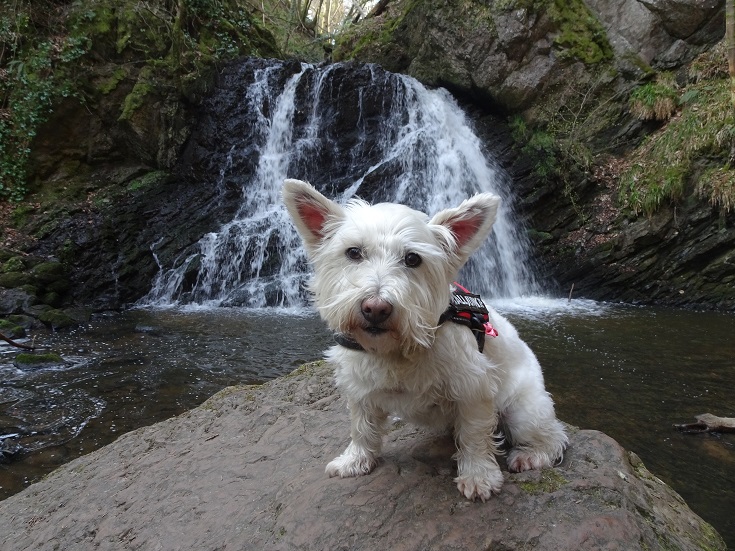 On the way back we met a wildlife photographer who was waiting for things called dippers. When we got to The Plough Inn mum noticed that they had taken down the sign that said no food. Mum was happy, the Plough for dinner tonight, no need to replace pizza!
Back at Betsy a few drinks were had dad had fissy amber drink, mum had fizzy straw colored drink and I had some cold water. After drinks out for dinner.
When we got there a nice polish girl gave me biscuits and a drink. There was another dog in the pub, she belonged to a family from Blairdardie. This was odd as dad lived in Blairdardie for years. The man use to be the DJ at the Essinside club in Drumchapel, even stranger Dad use to go there when he lived in Drumphapel, they even knew the same people…small world.